Mod podge. We used the matte kind.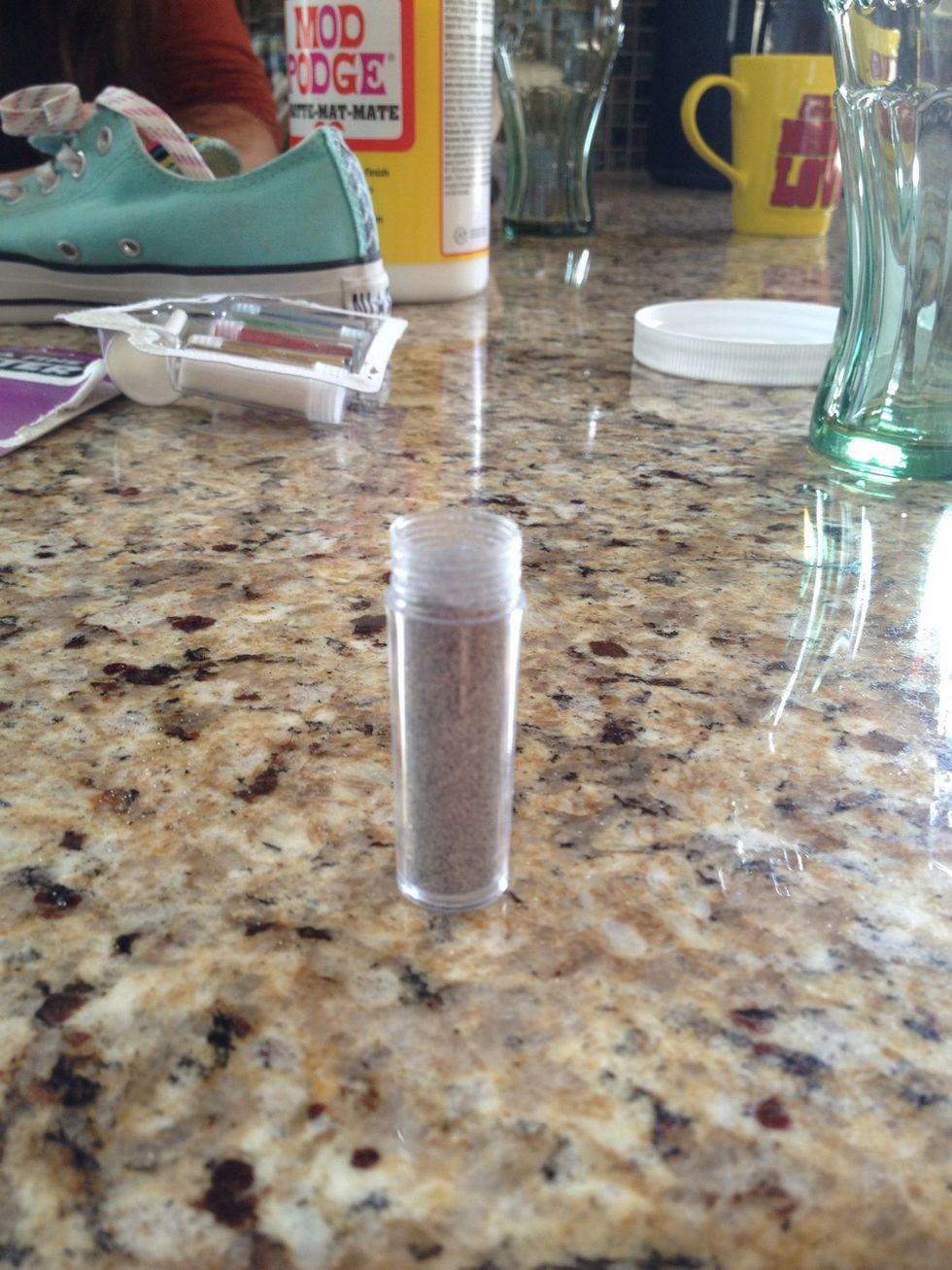 Glitter! Ours is silver but color doesn't matter.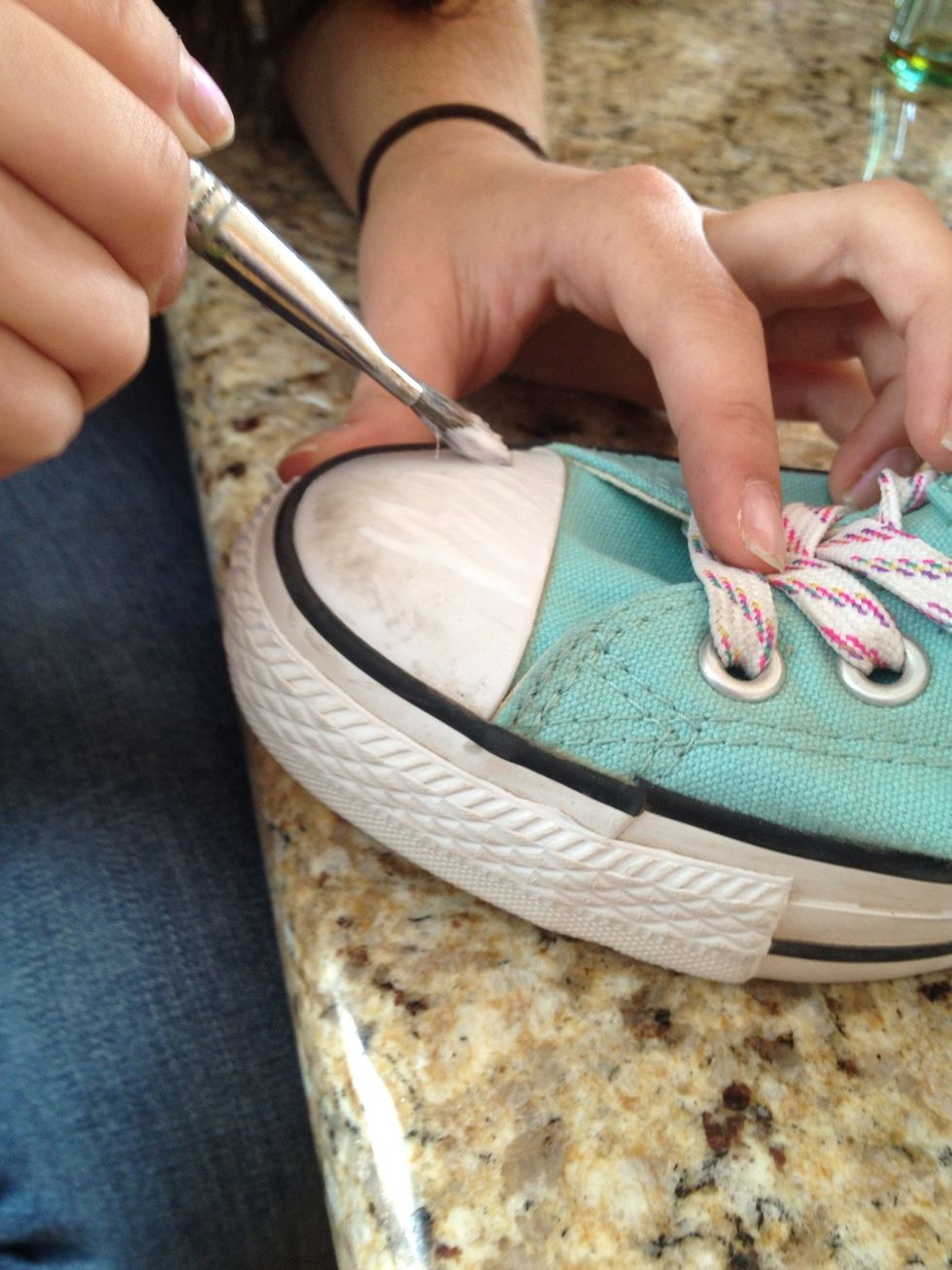 Coat the toe with mod podge. Try not to get it on the black part, but if you do, wipe it off.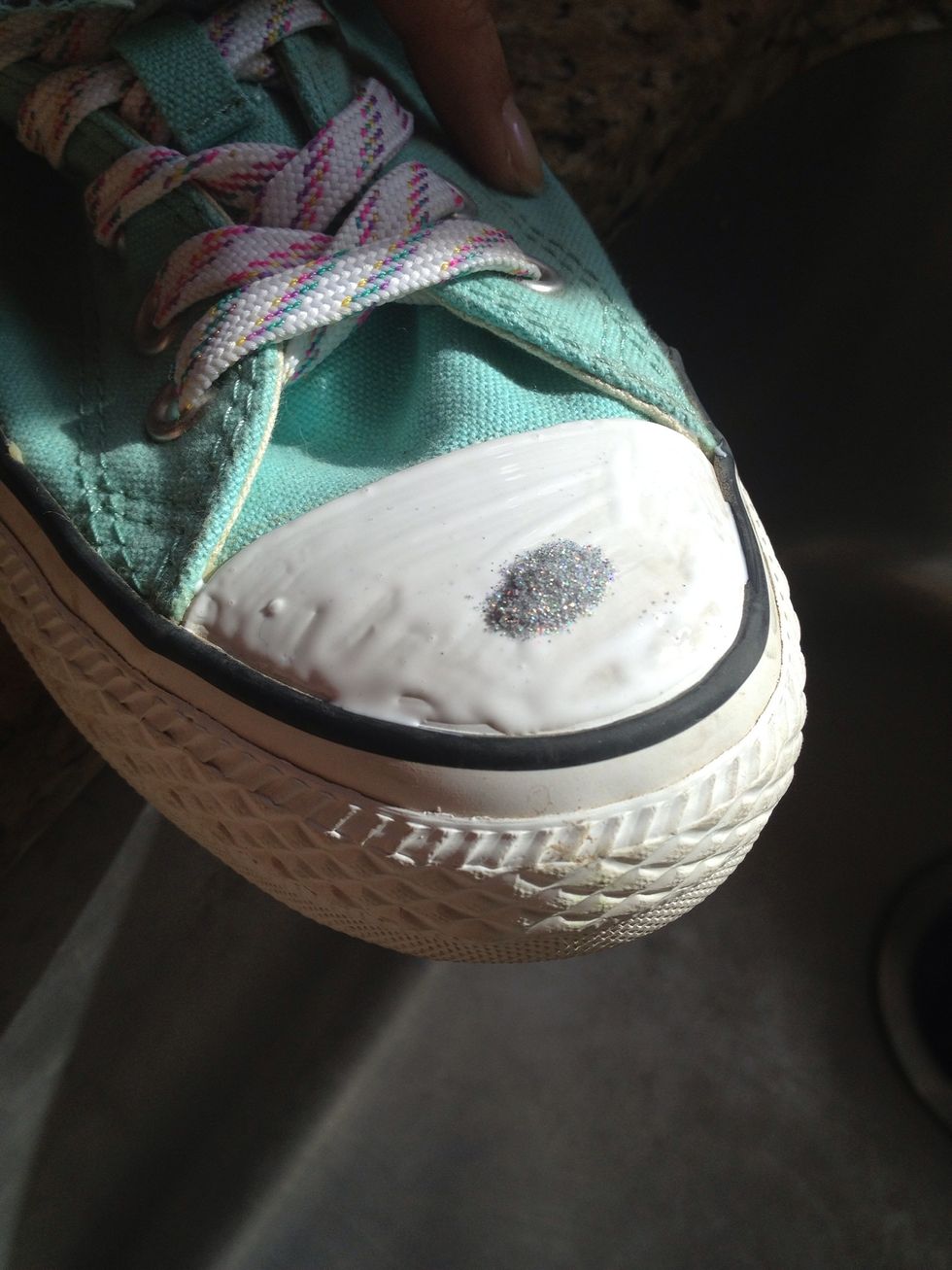 Dump on the glitter. We recommend doing this over a sink.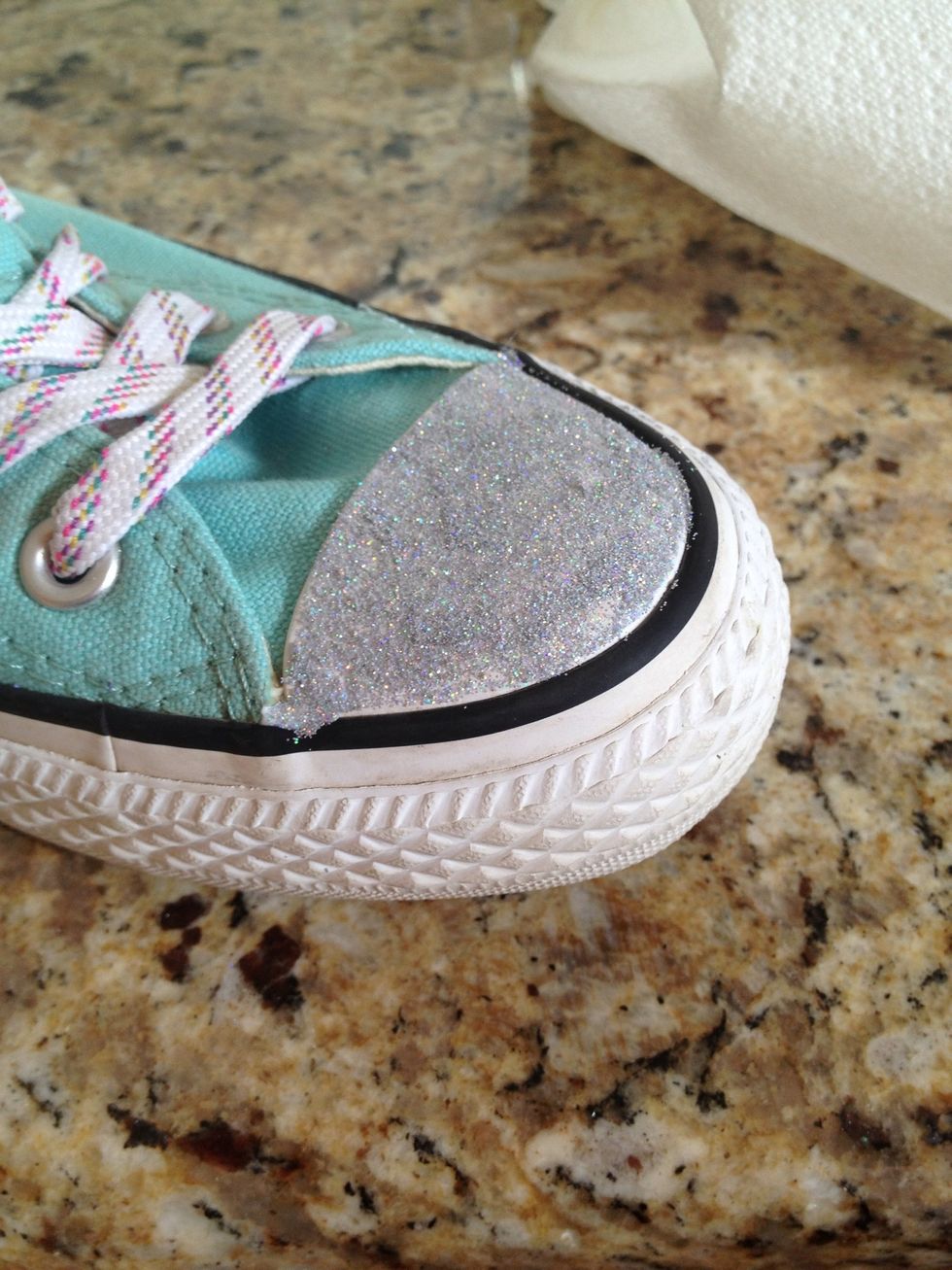 Get it all over and spread it out.
Wait for it to dry and add another coat of mod podge - dries clear. This photo is not of the finished ones cause we are still waiting for the second coat of mod podge to dry. I will update this.
Converse
Glitter
Mod Podge
Abigail ✒
Born and raised in Ventura County; I'm a writer, photographer, animal-lover (but not a tree-hugger), and a terrible artist. Oh, and I love all things vintage.