Android phones can lose their battery very fast like Samsung Galaxy S2 that i am using in this guide.
9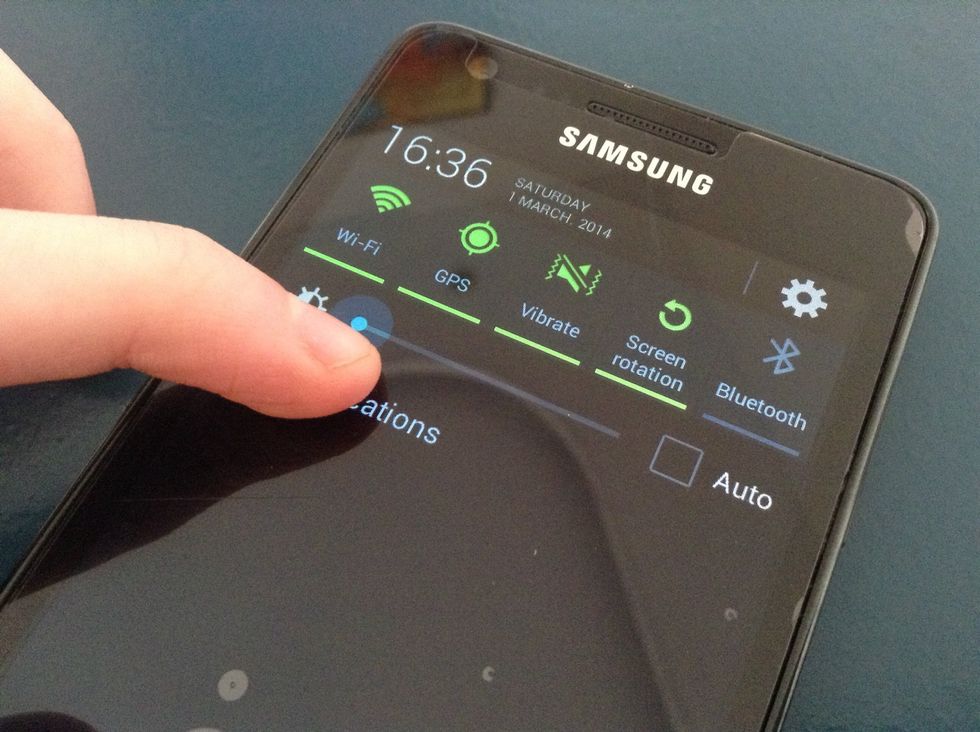 First set the brightness as low as possible.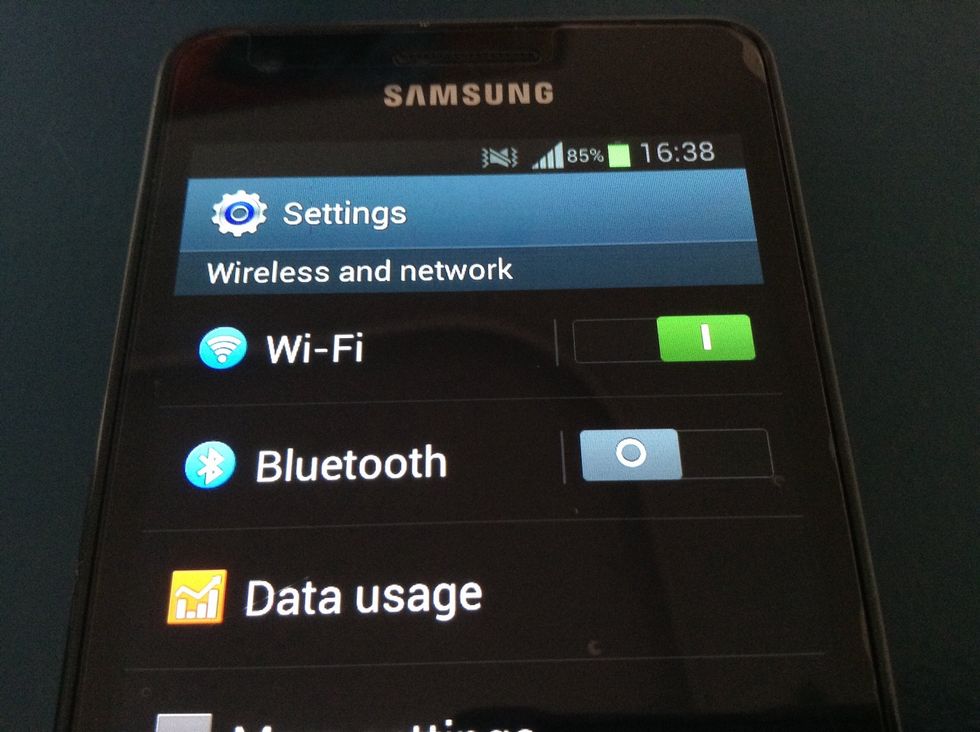 Next thing: Don't have Bluetooth on always.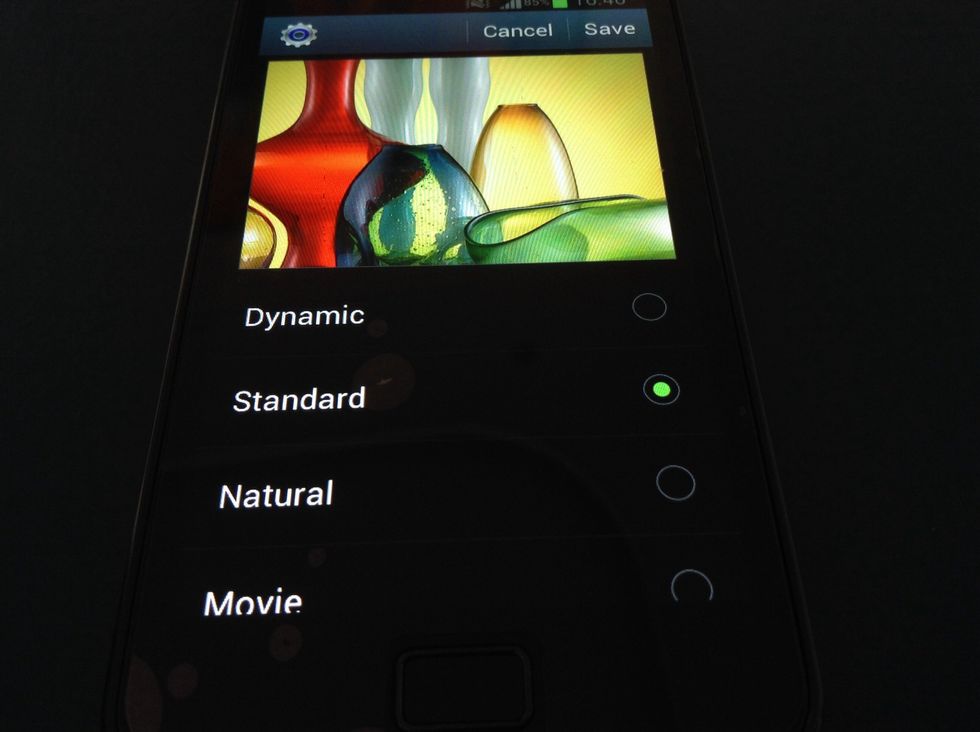 Next go to Settings and to Display and choose Standard.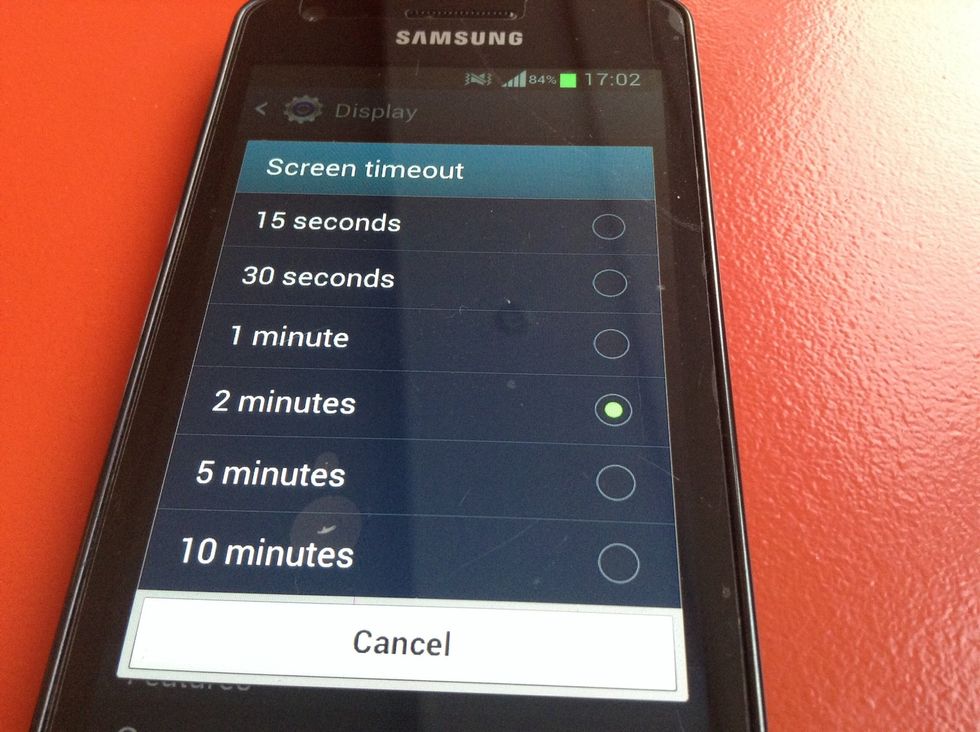 In Display also set Screen Timeout to 2 minutes or lower.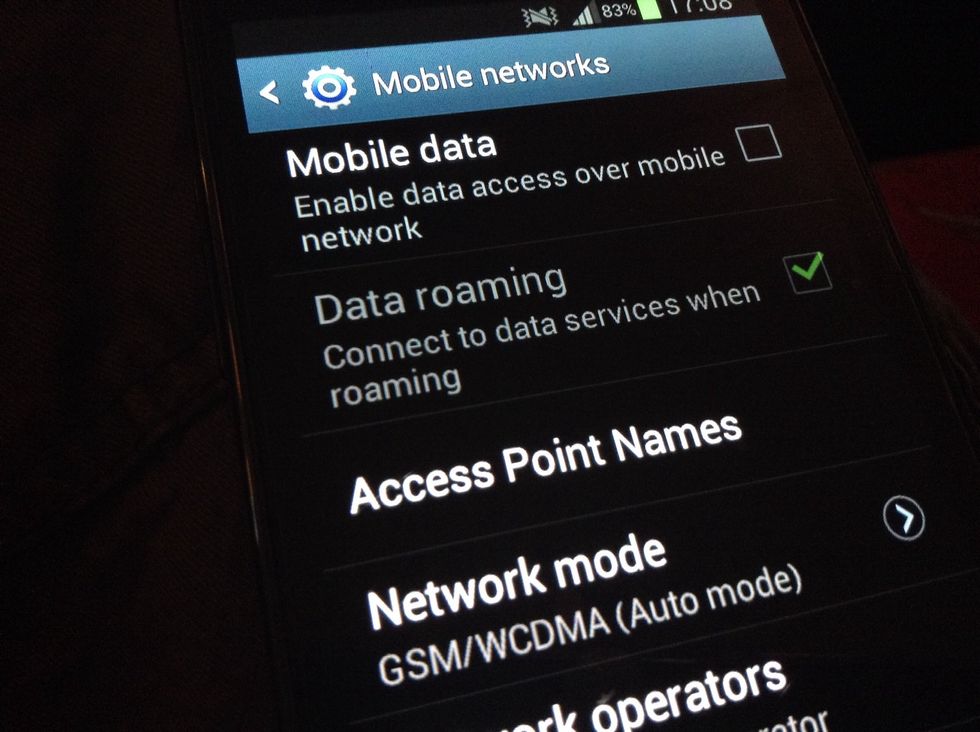 Be sure not to have Mobile Data/3G on. It sucks power and money.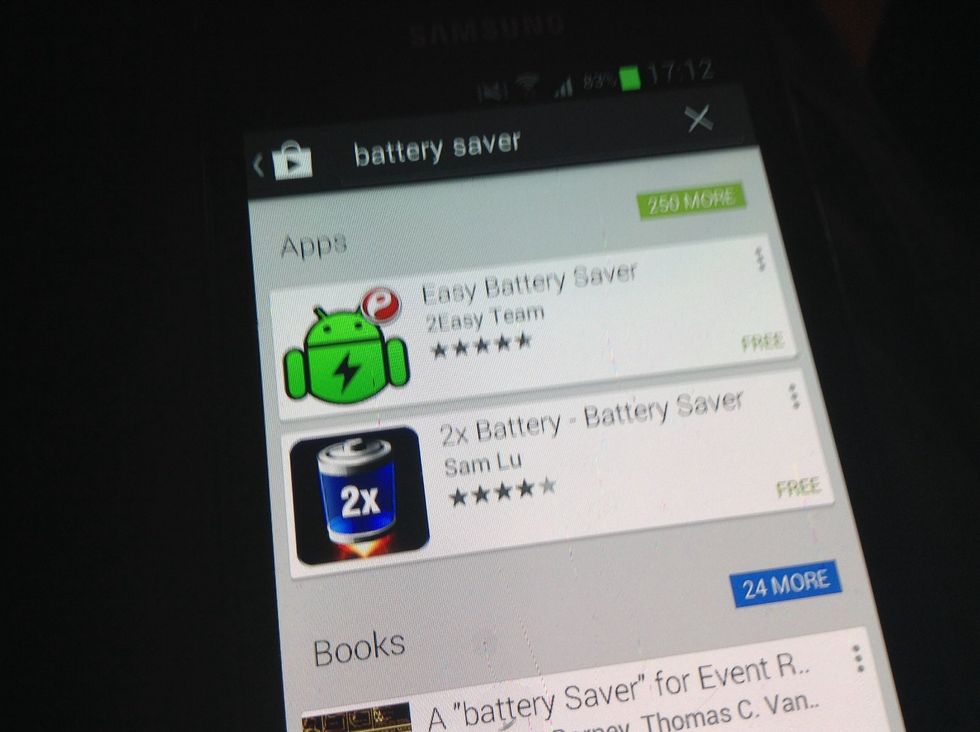 There are many apps on Google Play that can help you.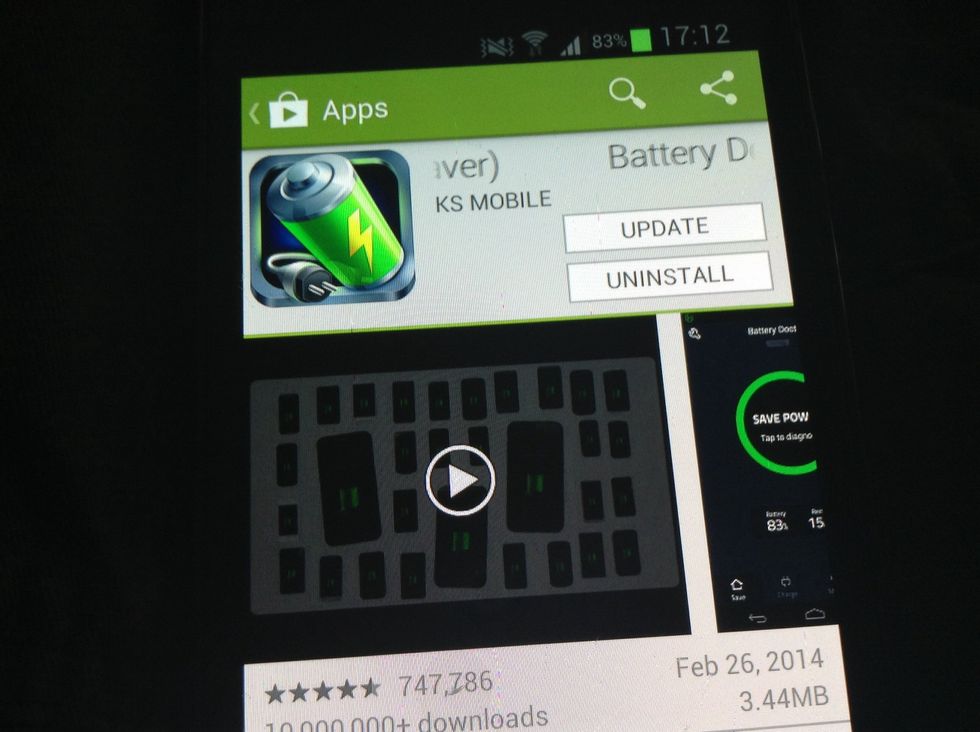 I use the app called Batery Doctor.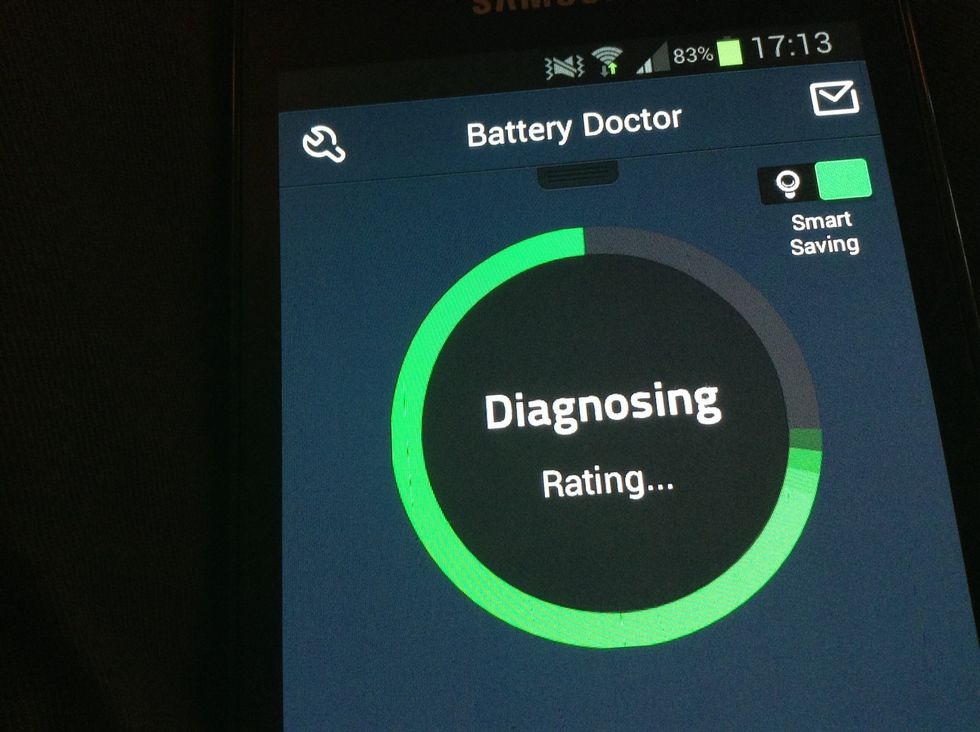 You press a button and it finds out how you can save battery.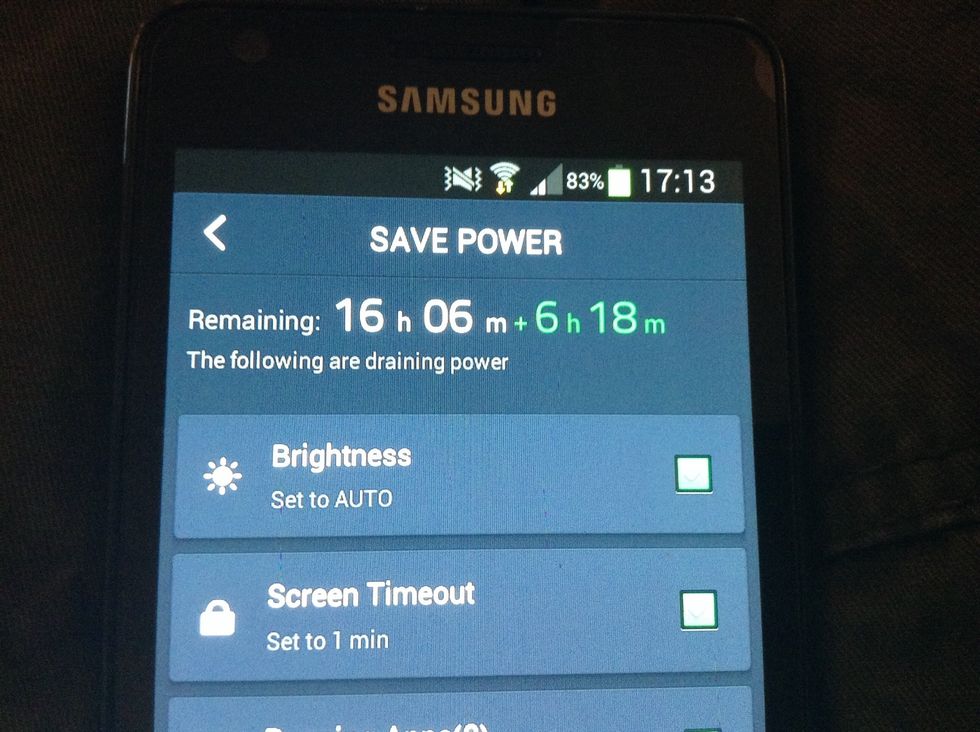 It shows how long you have back.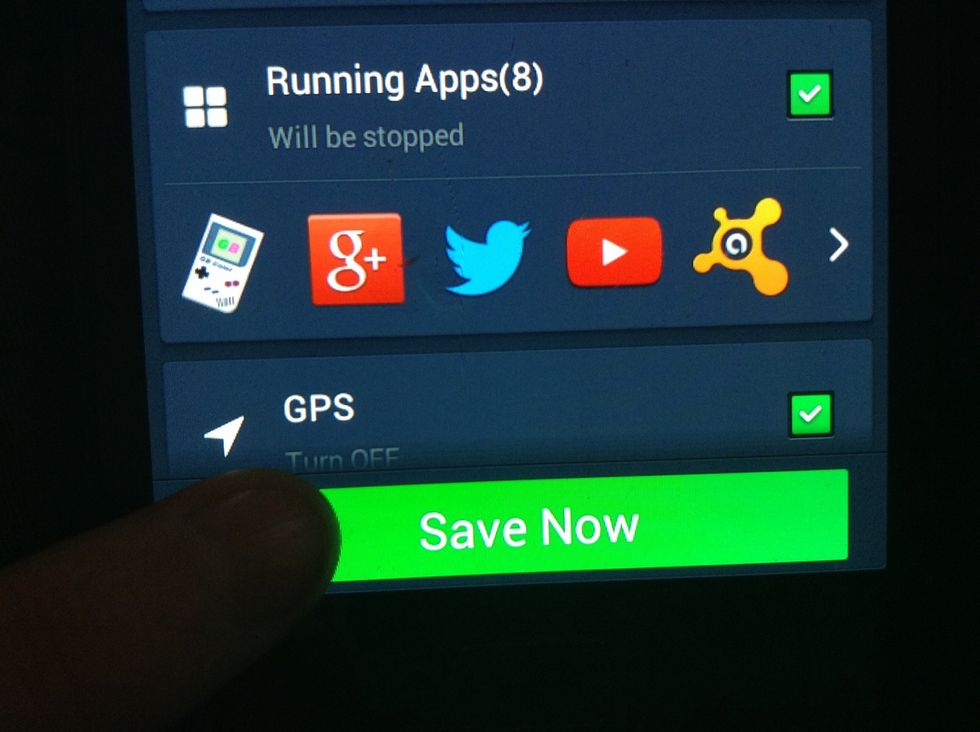 Press Save Now and it saves battery.
The creator of this guide has not included tools