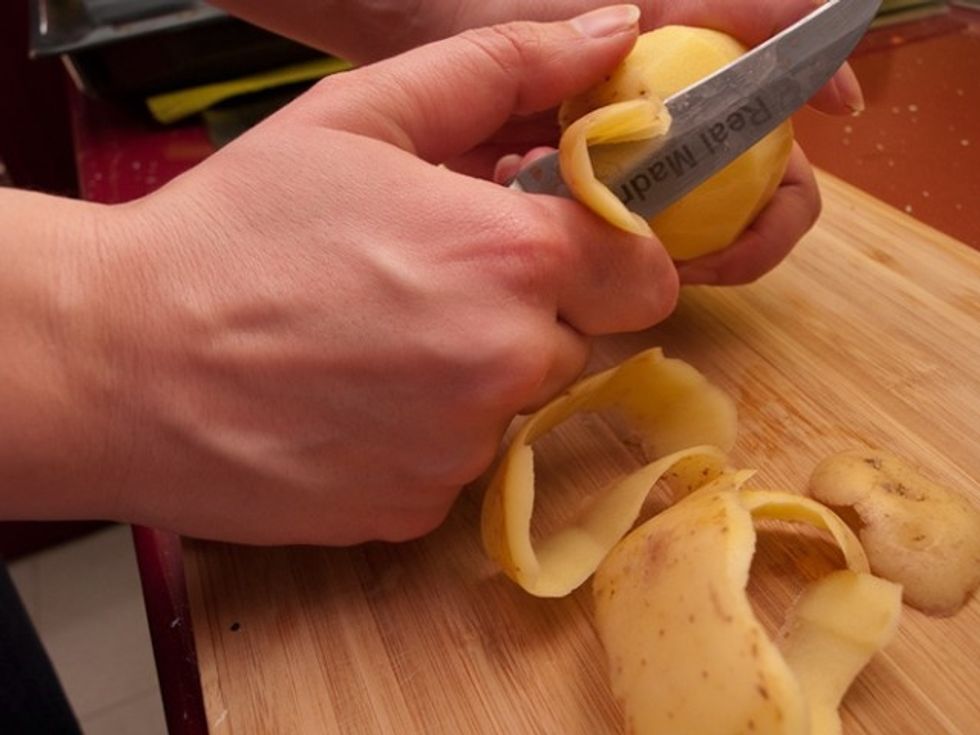 Peel the potatoes.
Cut dice the potatoes and then wash them, after peel the onion and then slice them. We do the same with the garlic.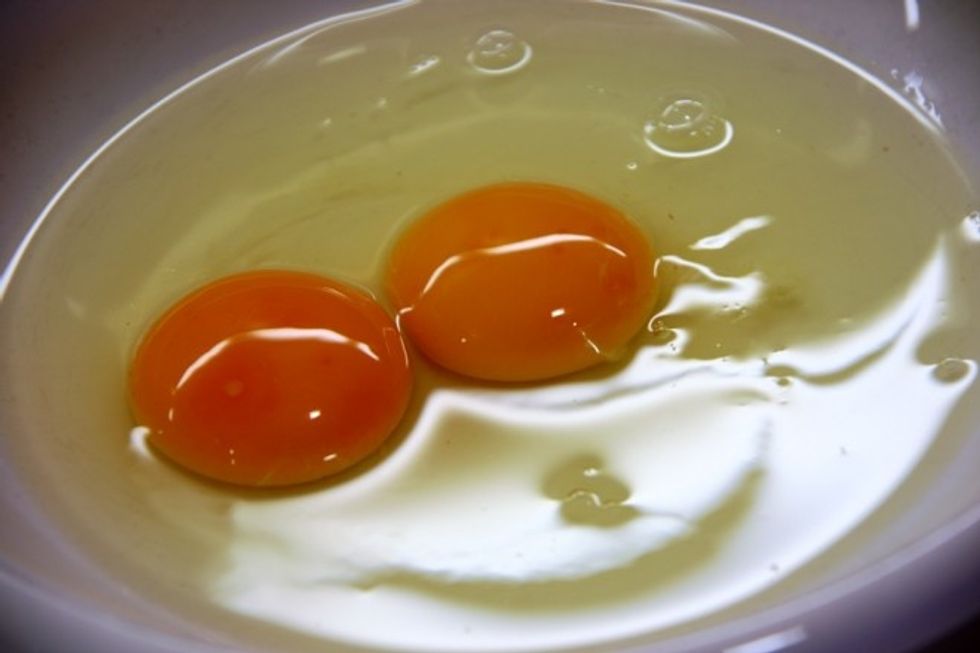 The second part is break the eggs into a bowl and beat them, then add a little salt.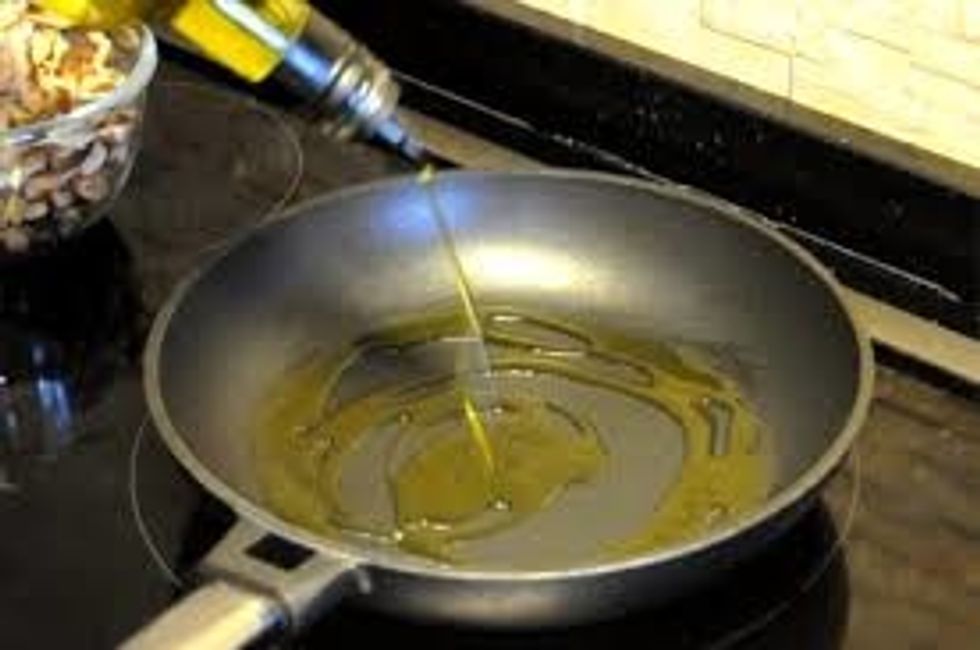 now we start to cooking, first warming the oil. You can choose sunflower oil, cooking slowly and medium fire.
We add potatoes and the garlic when the onion is almost made, we mix everything and we add salt.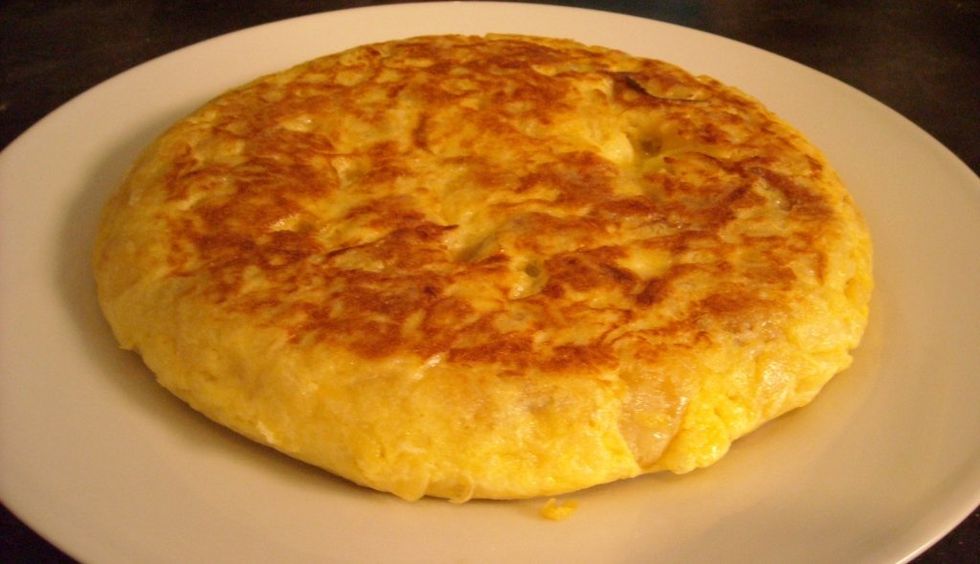 Finally we take a large plate and invert the omelette in one quick movement.
8.0 eggs
5.0 potatoes
1.0 onion
oil
1.0 garlic
salt