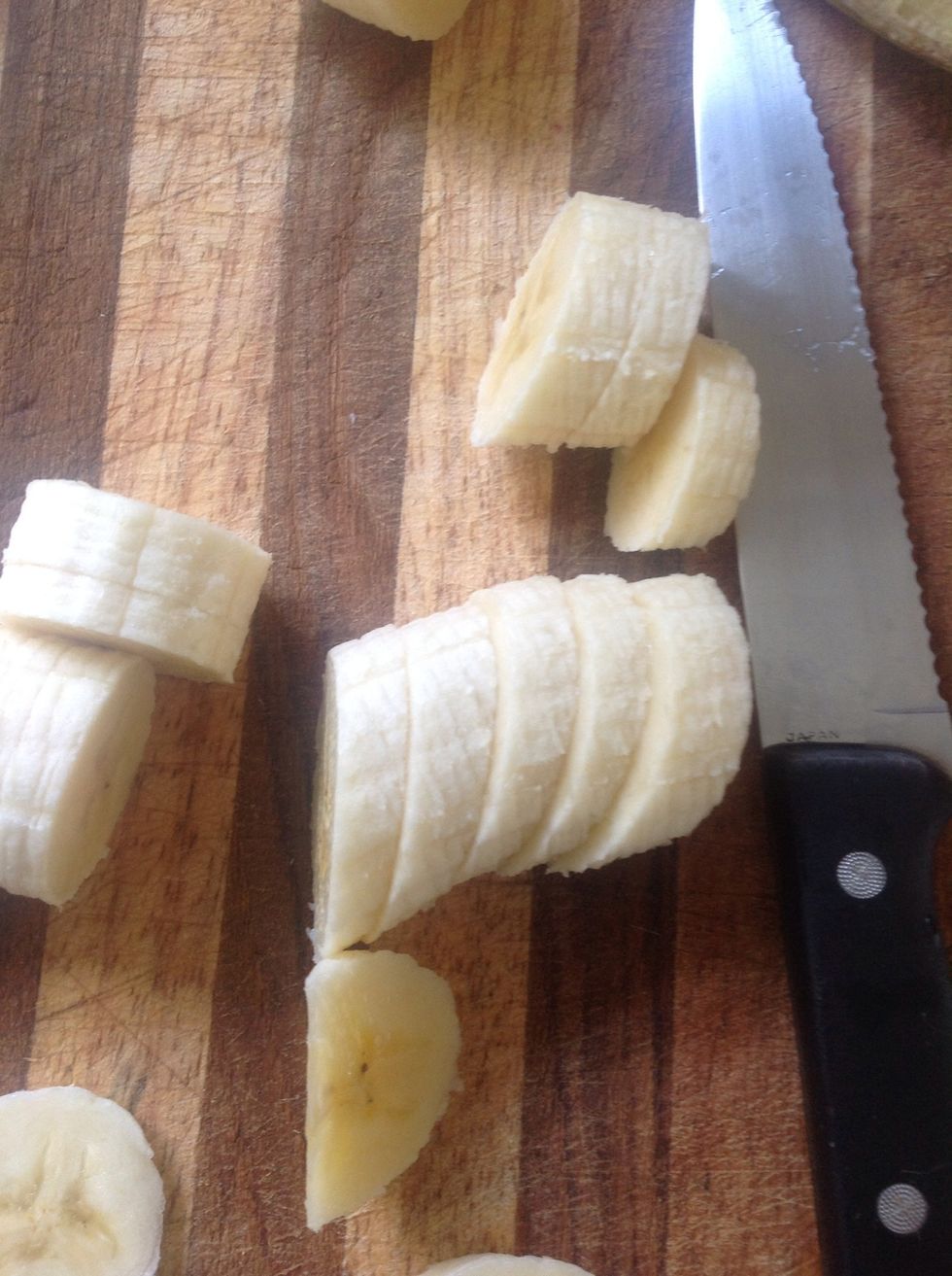 Chop banana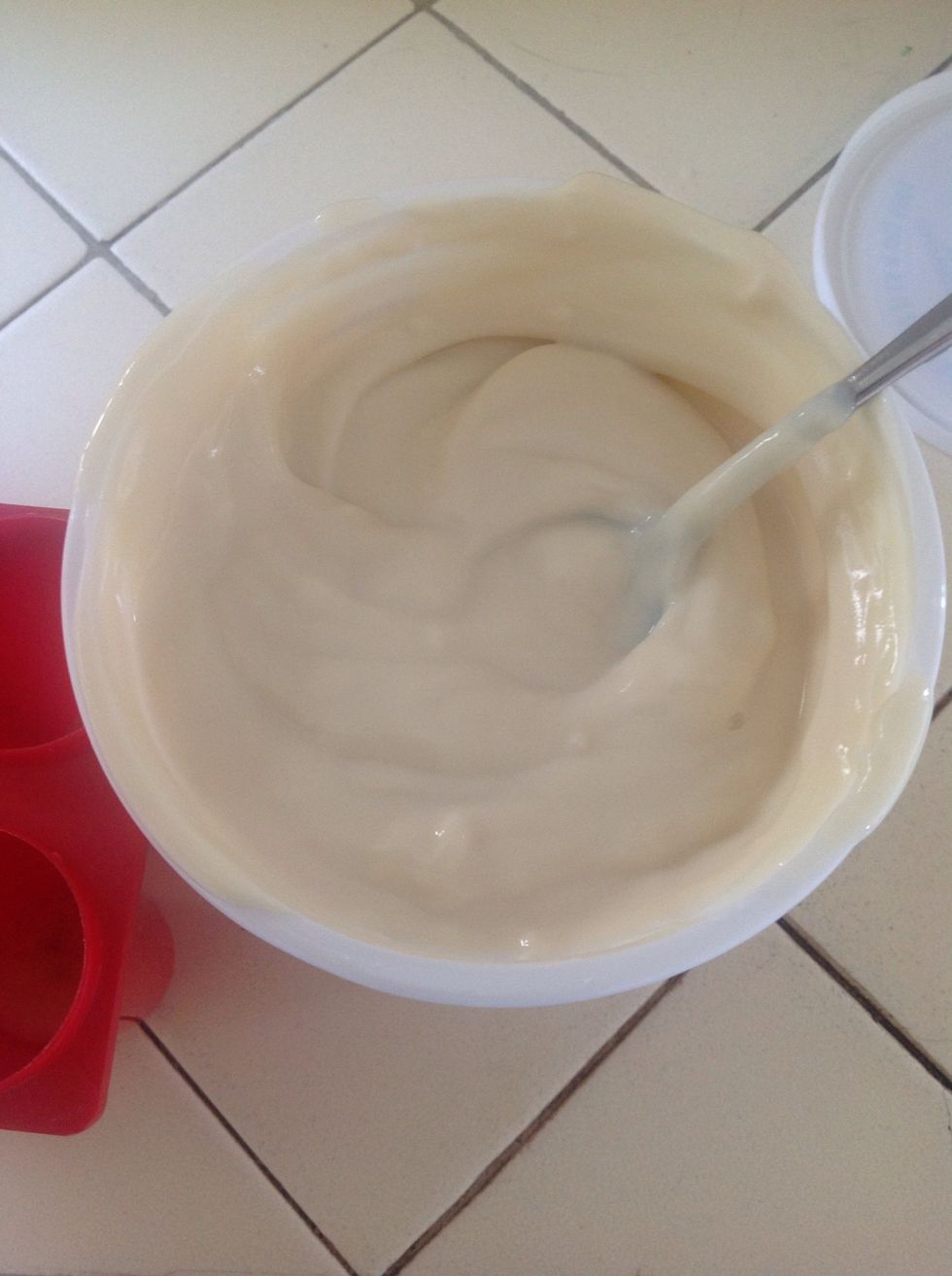 Stir up soy yogurt until smooth.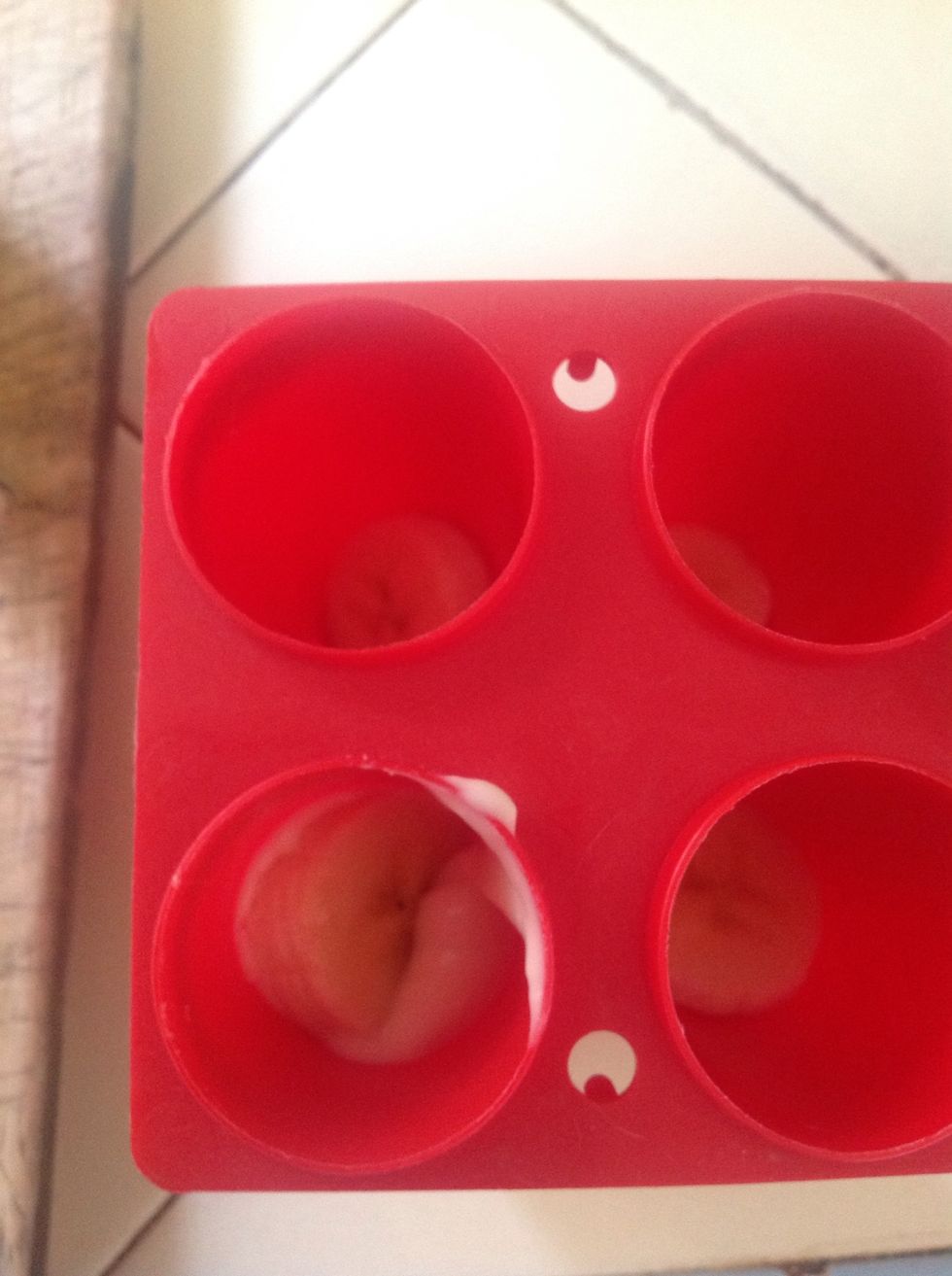 Put banana slices in bottom of molds.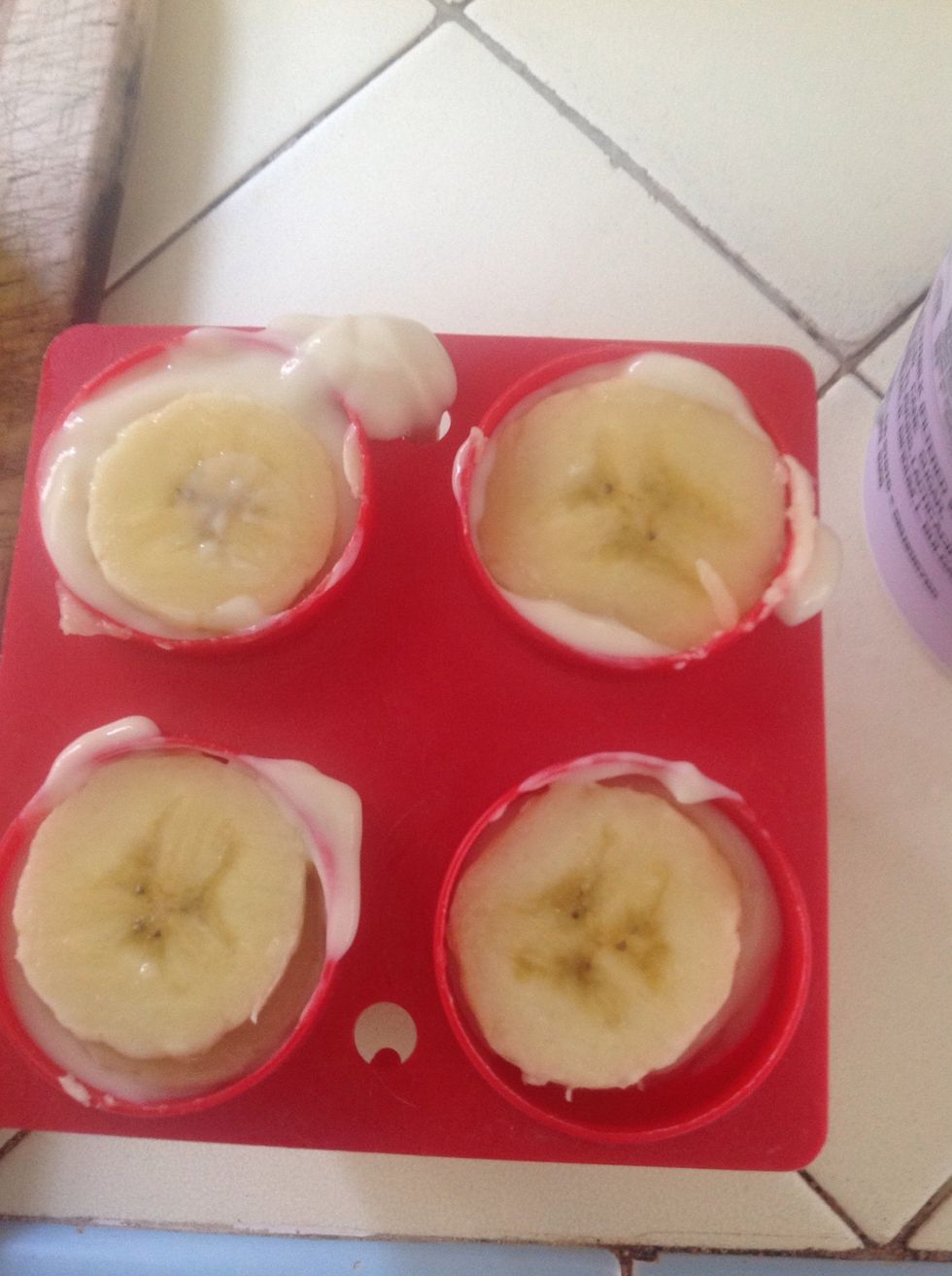 Layer to the top, yogurt, banana, yogurt, banana.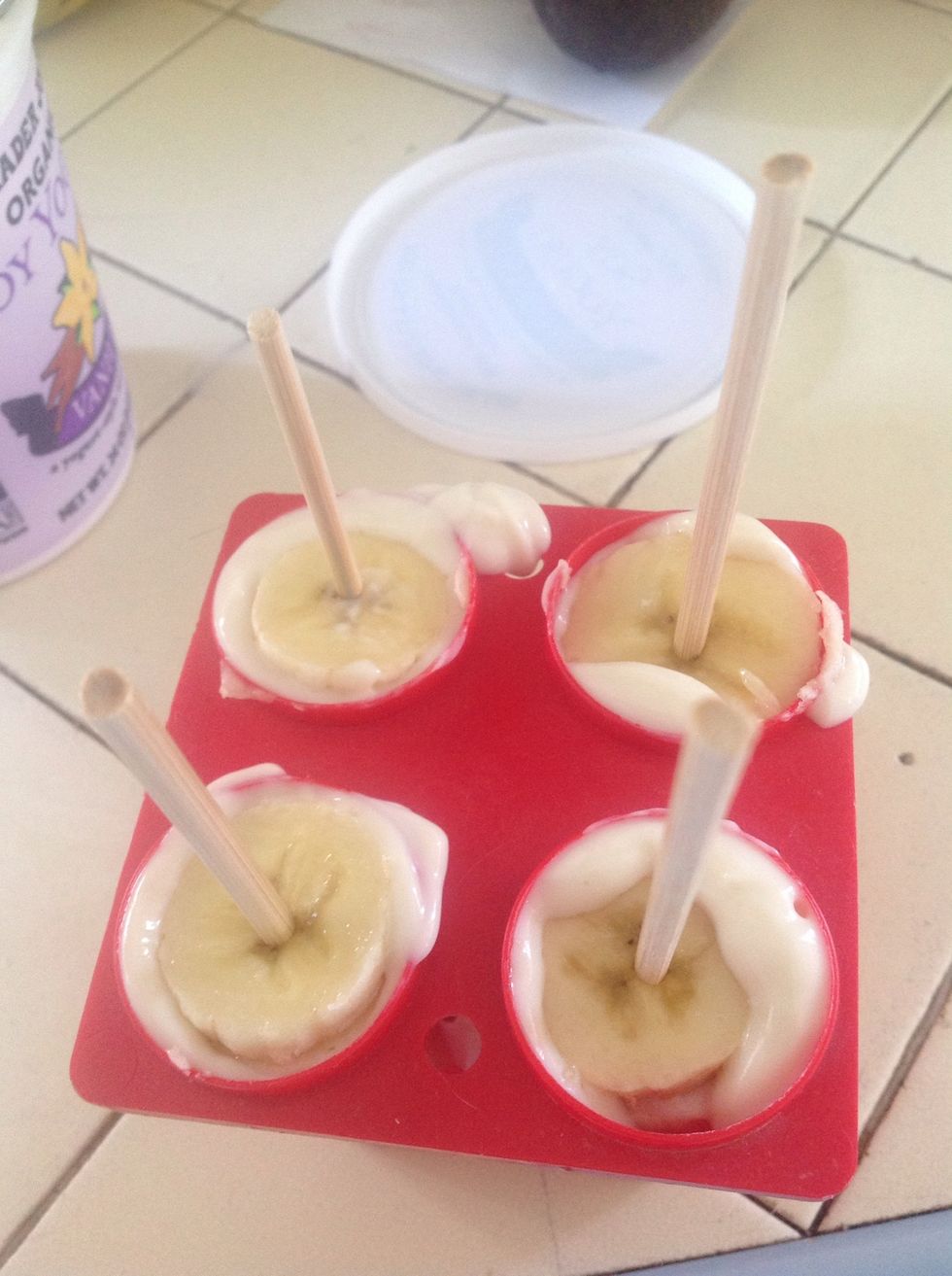 Add skewers, pop I'm freezer for 3-4 hours.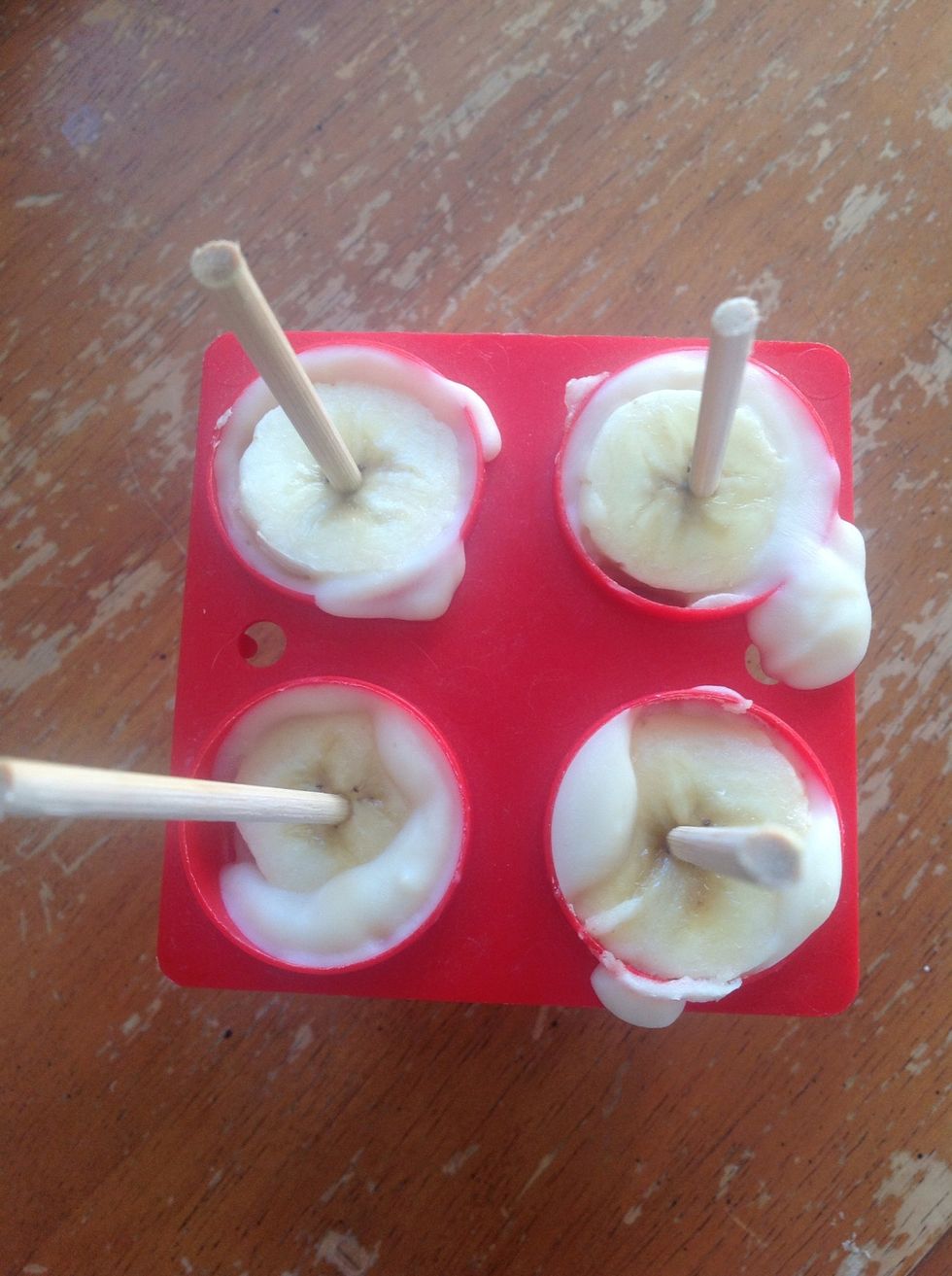 All frozen! Run under hot water if they don't come out, but they should slide right out.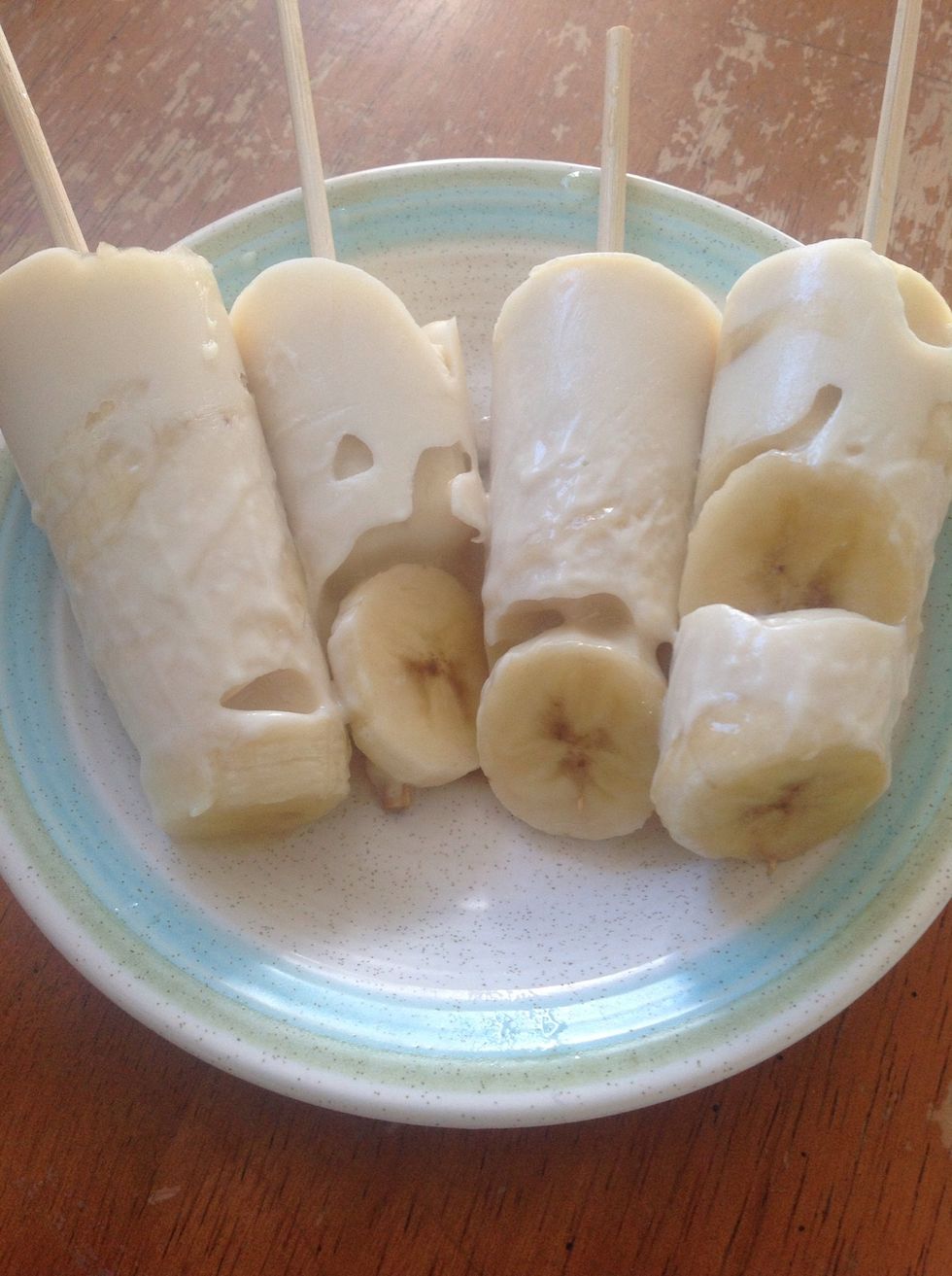 Look how cute! They taste like a frozen smoothie! Use any fruit you want..
Soy yogurt
Banana
Popsicle mold