These are European cooking methods. By using lower cooking temperatures we achieve a more even and controlled cook.
23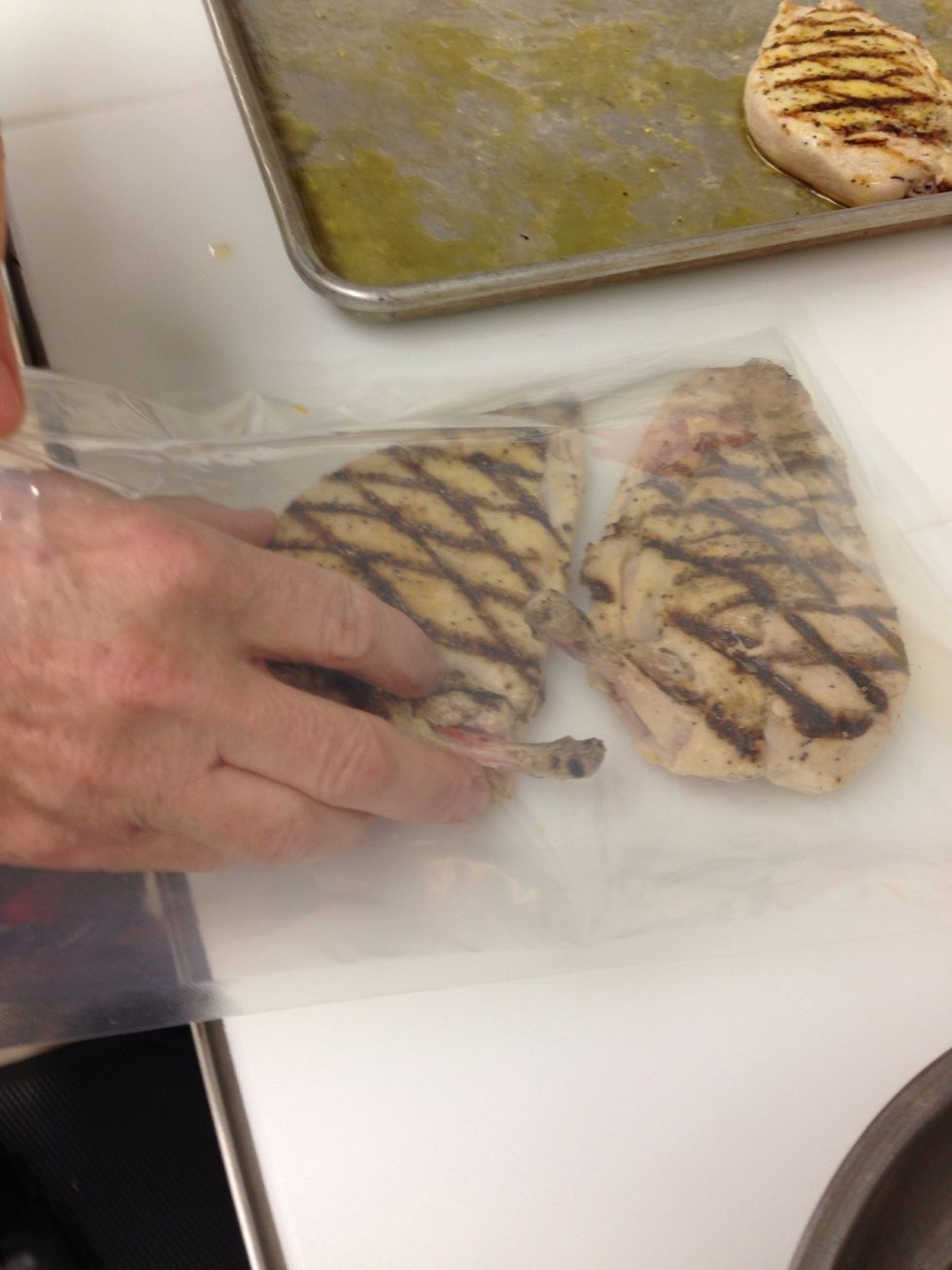 Place grilled chicken into sous vide bag.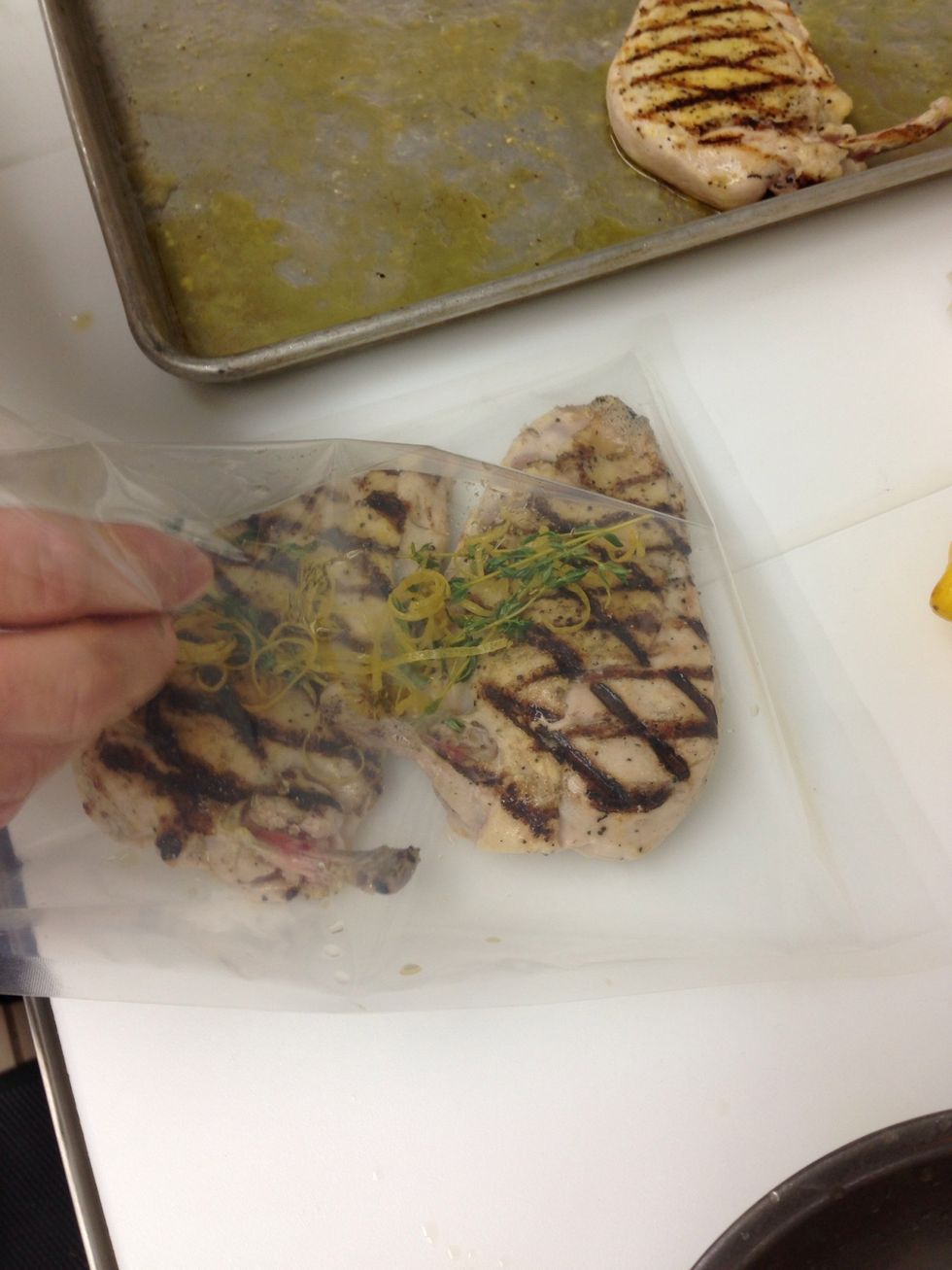 Add herbs & lemon zest.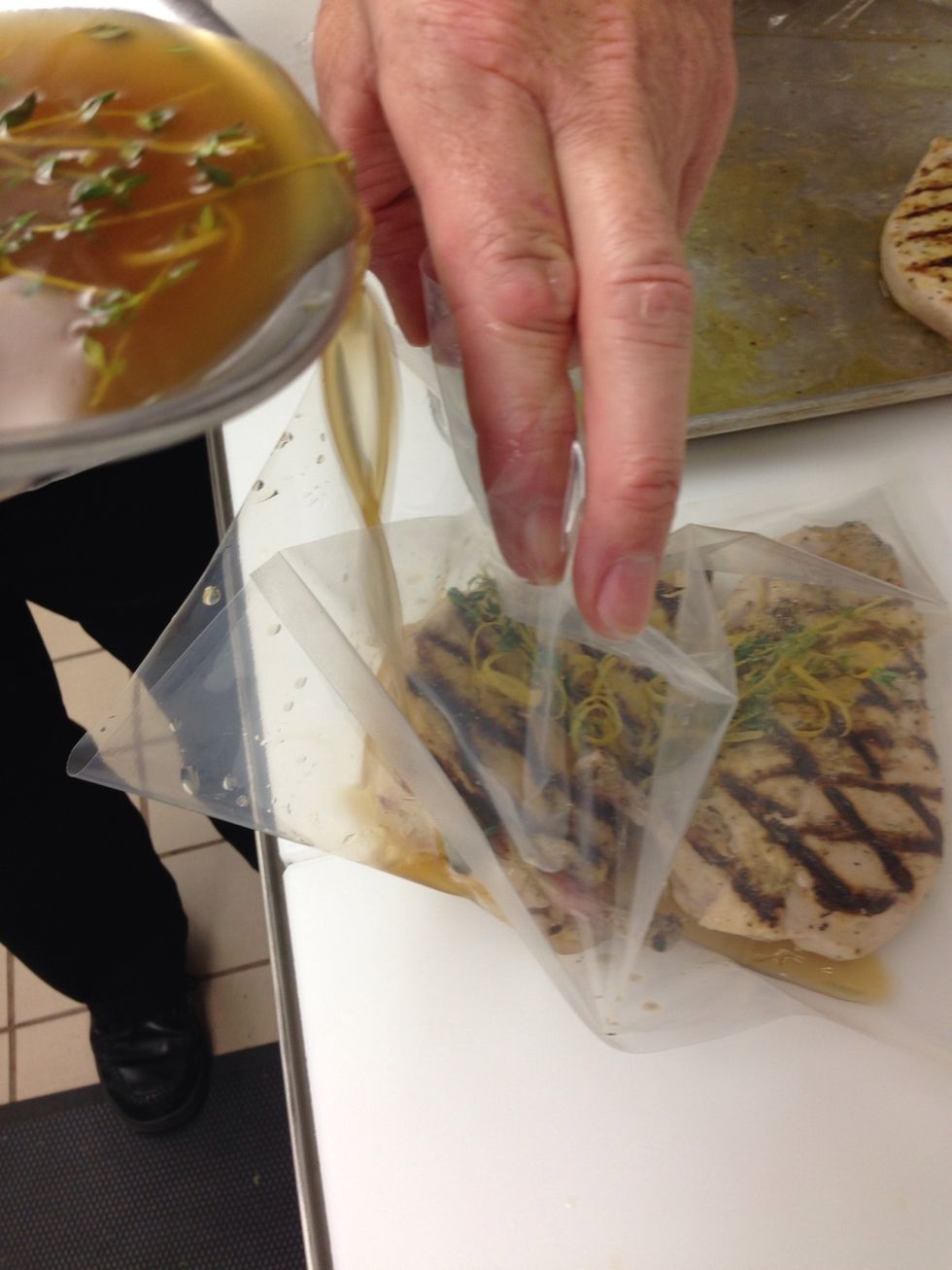 Pour 1c chicken stock into bag.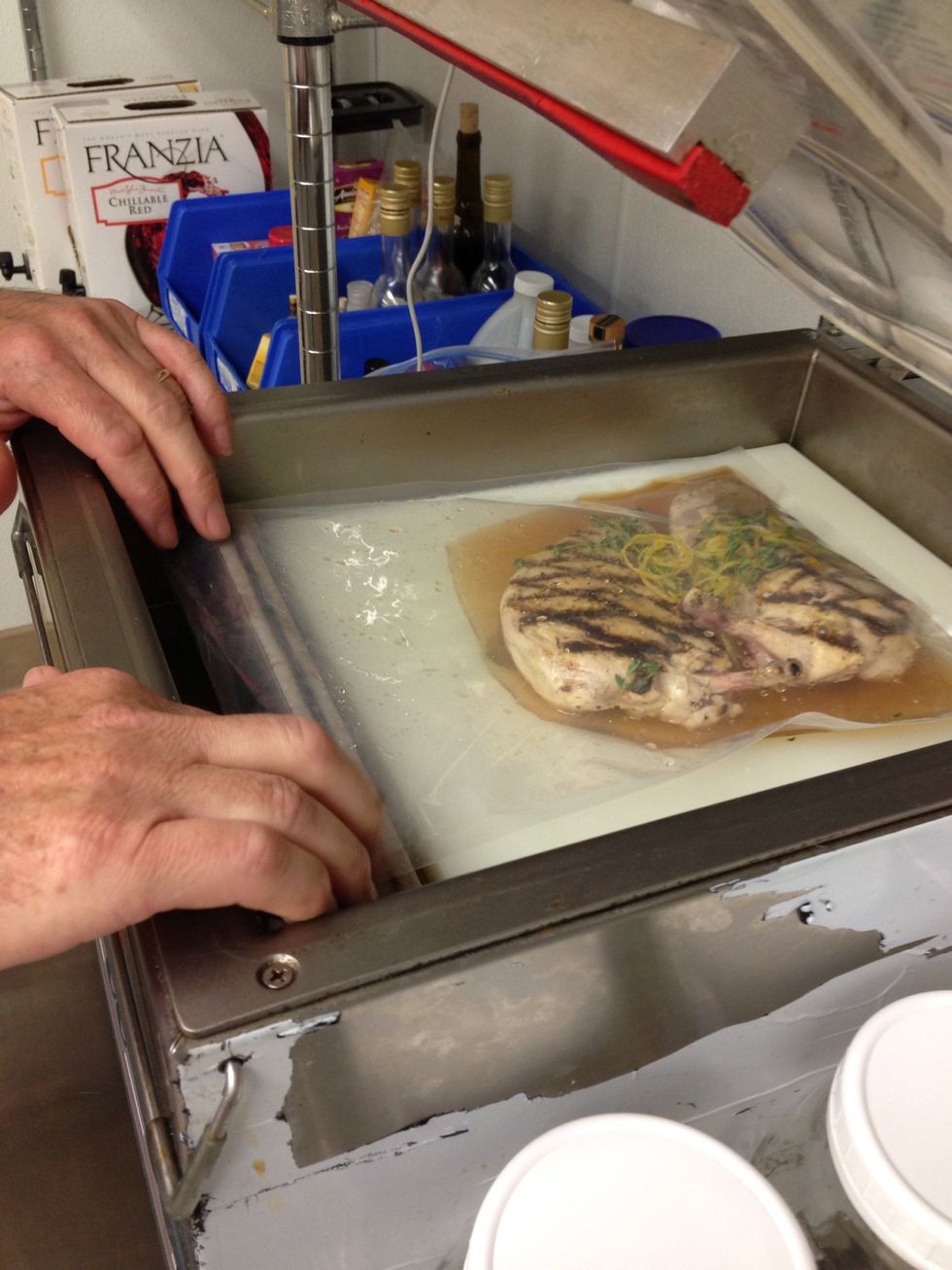 Use a vacumn sealer to seal bag.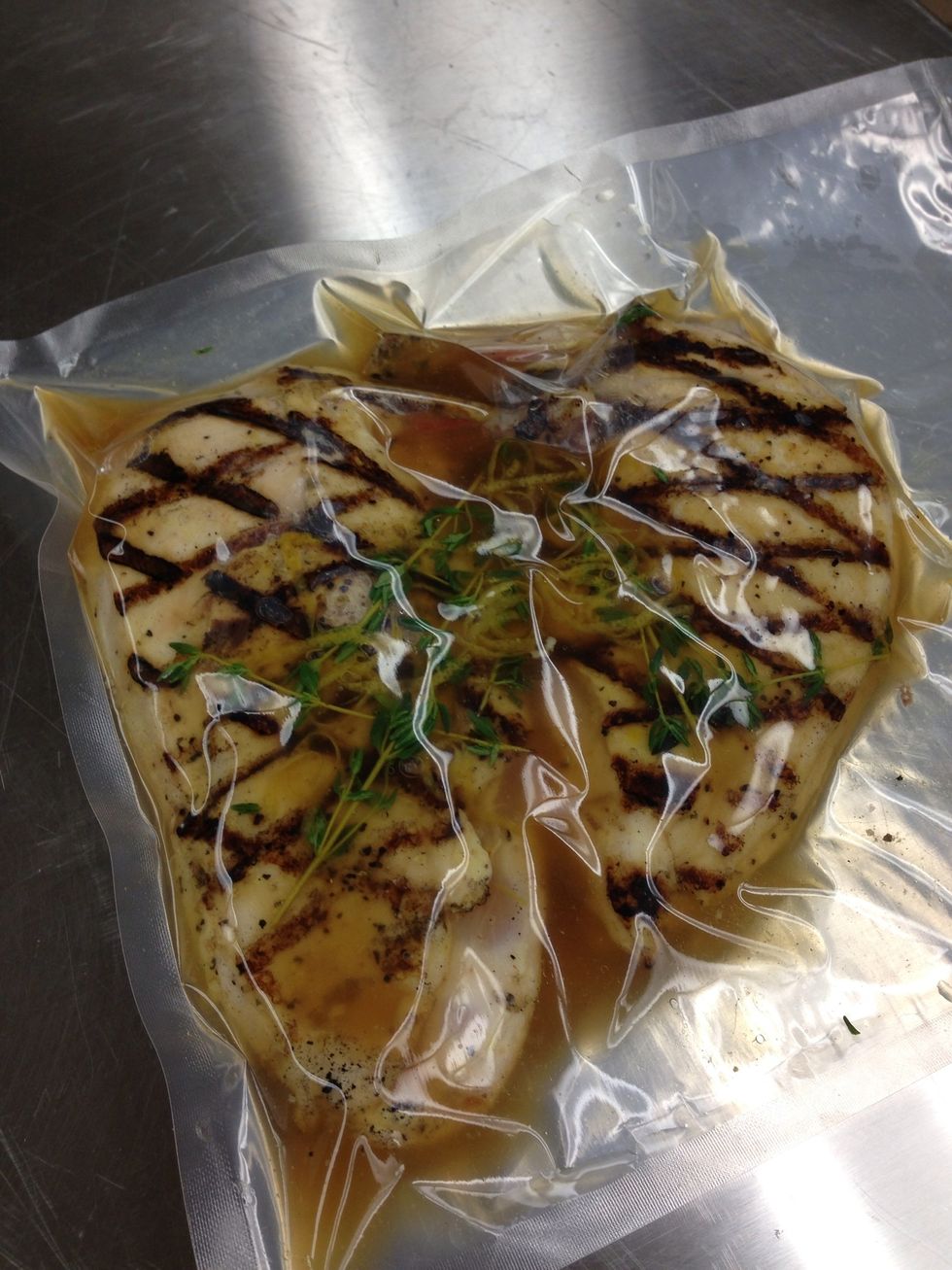 Grilled chicken sealed.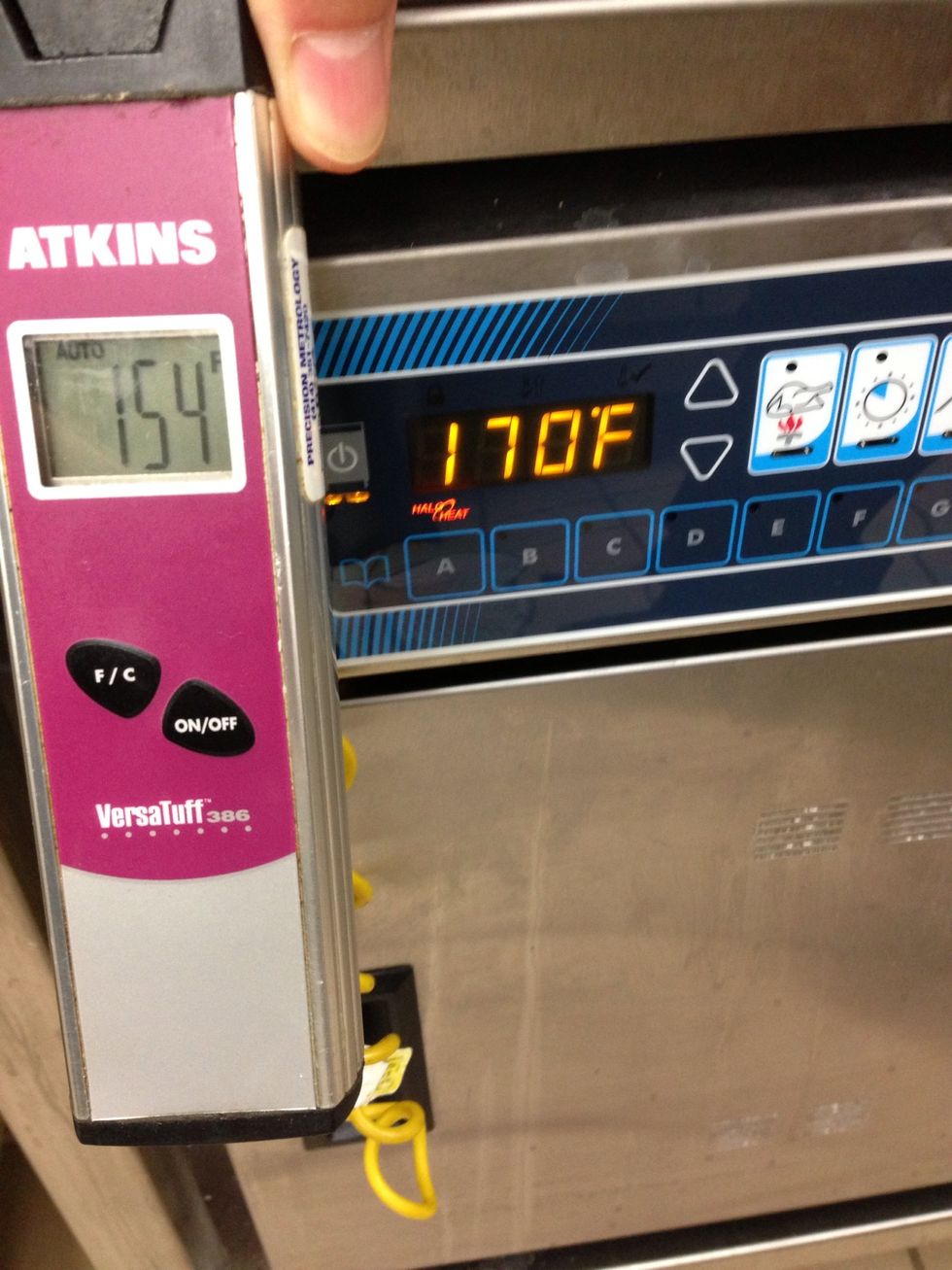 Preheat oven to 170F (77C) on hold only.
Place sealed chicken into oven with an outside probe and bring internal temp. to 155F (68C).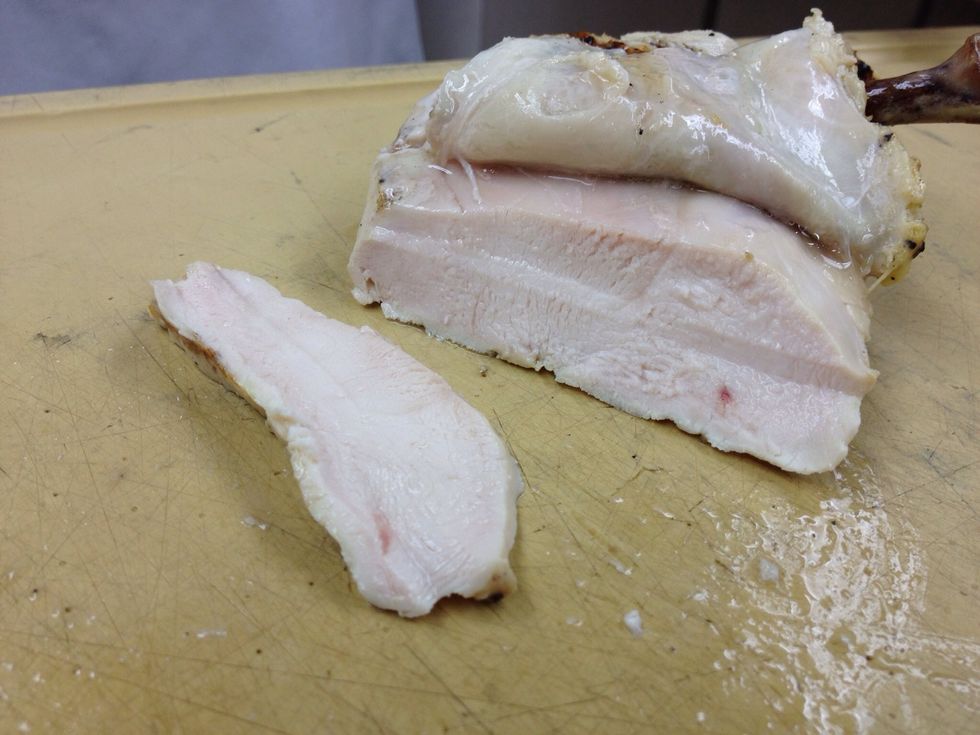 Slice and serve.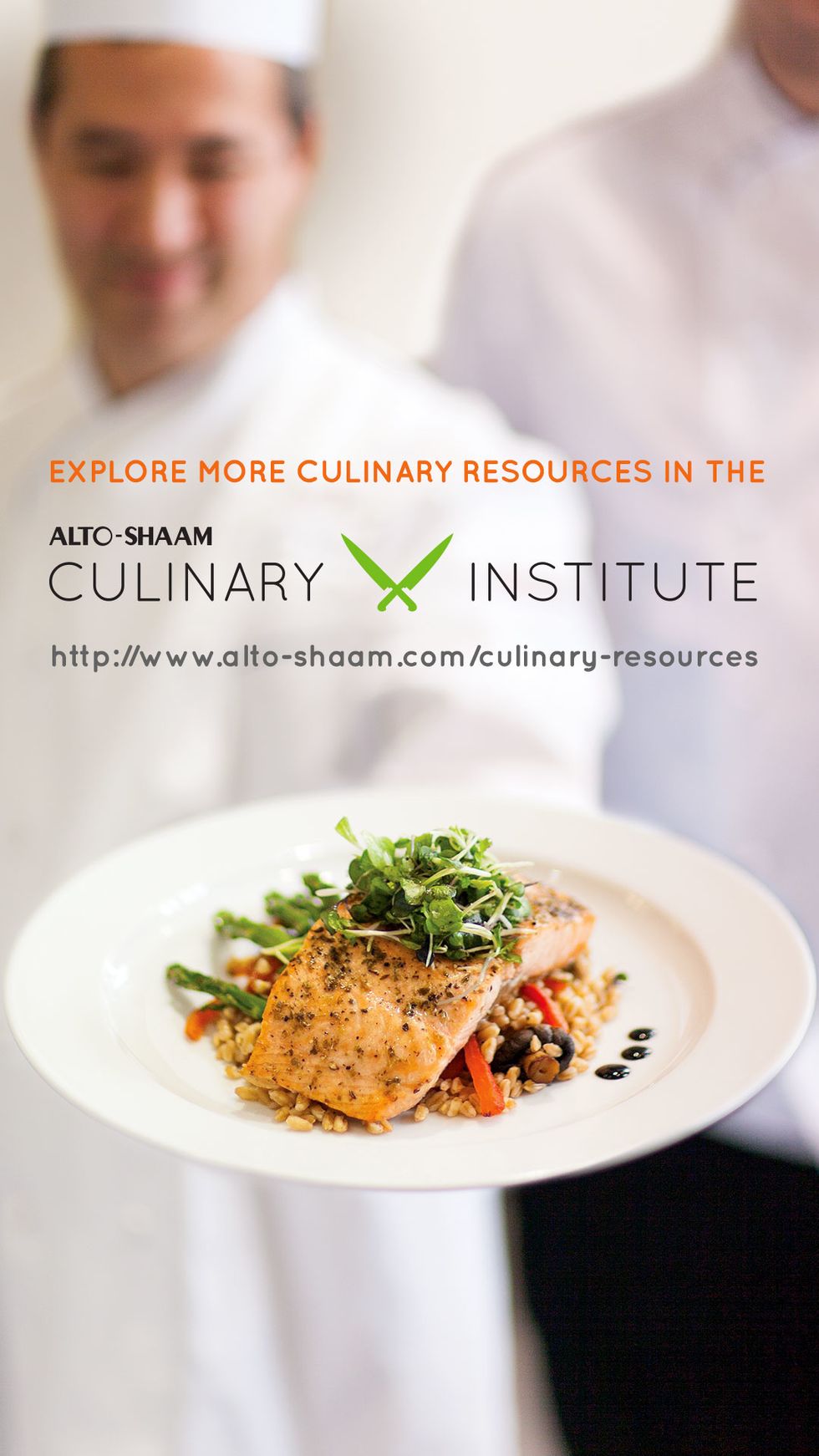 6.0oz Chicken breast
1.0tsp Fresh thyme
1.0tsp Lemon zest
Salt & pepper
1.0c Chicken stock