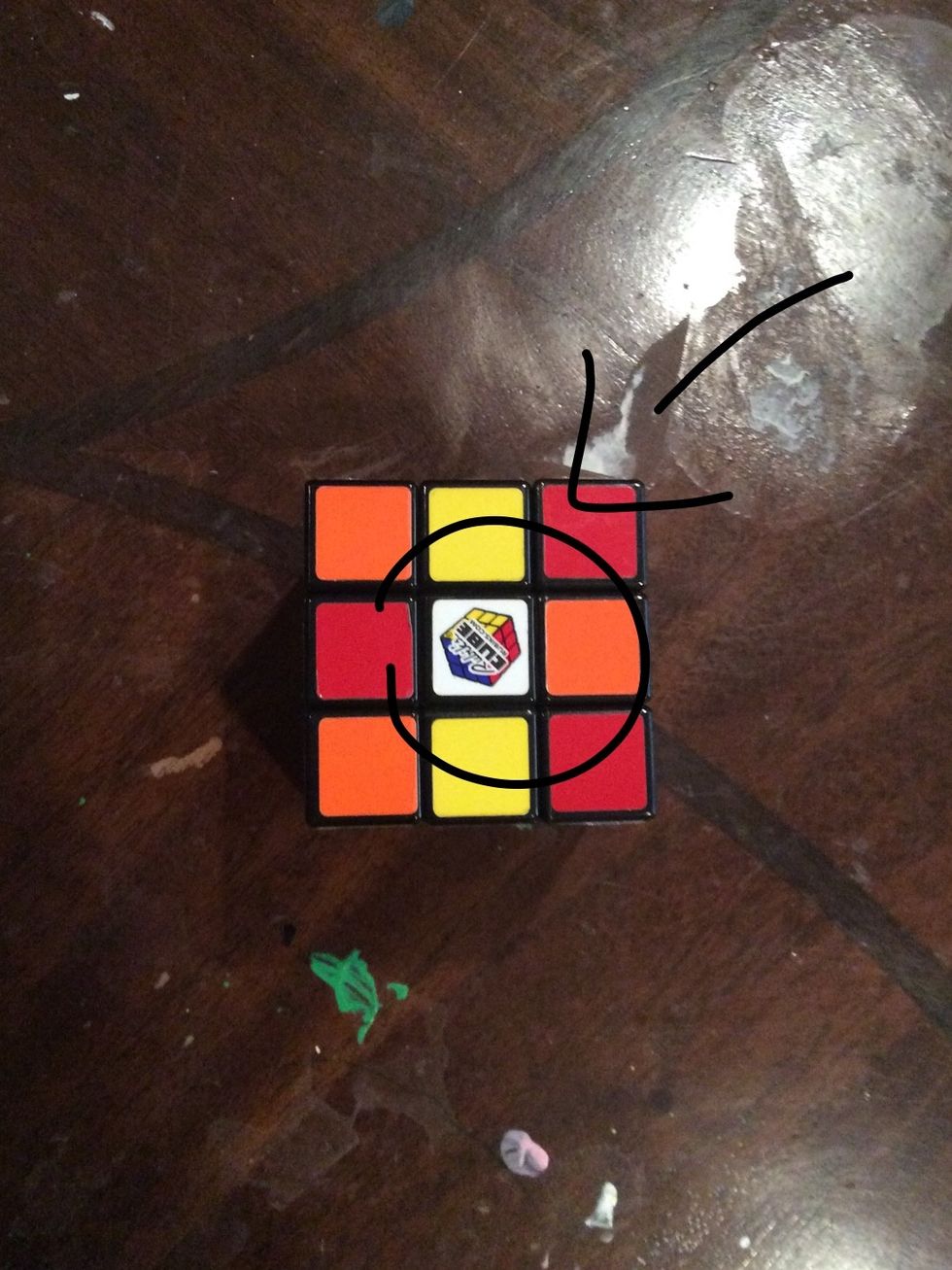 Start with the side with the white center pointing up. (Or the centerpiece with a sticker/logo)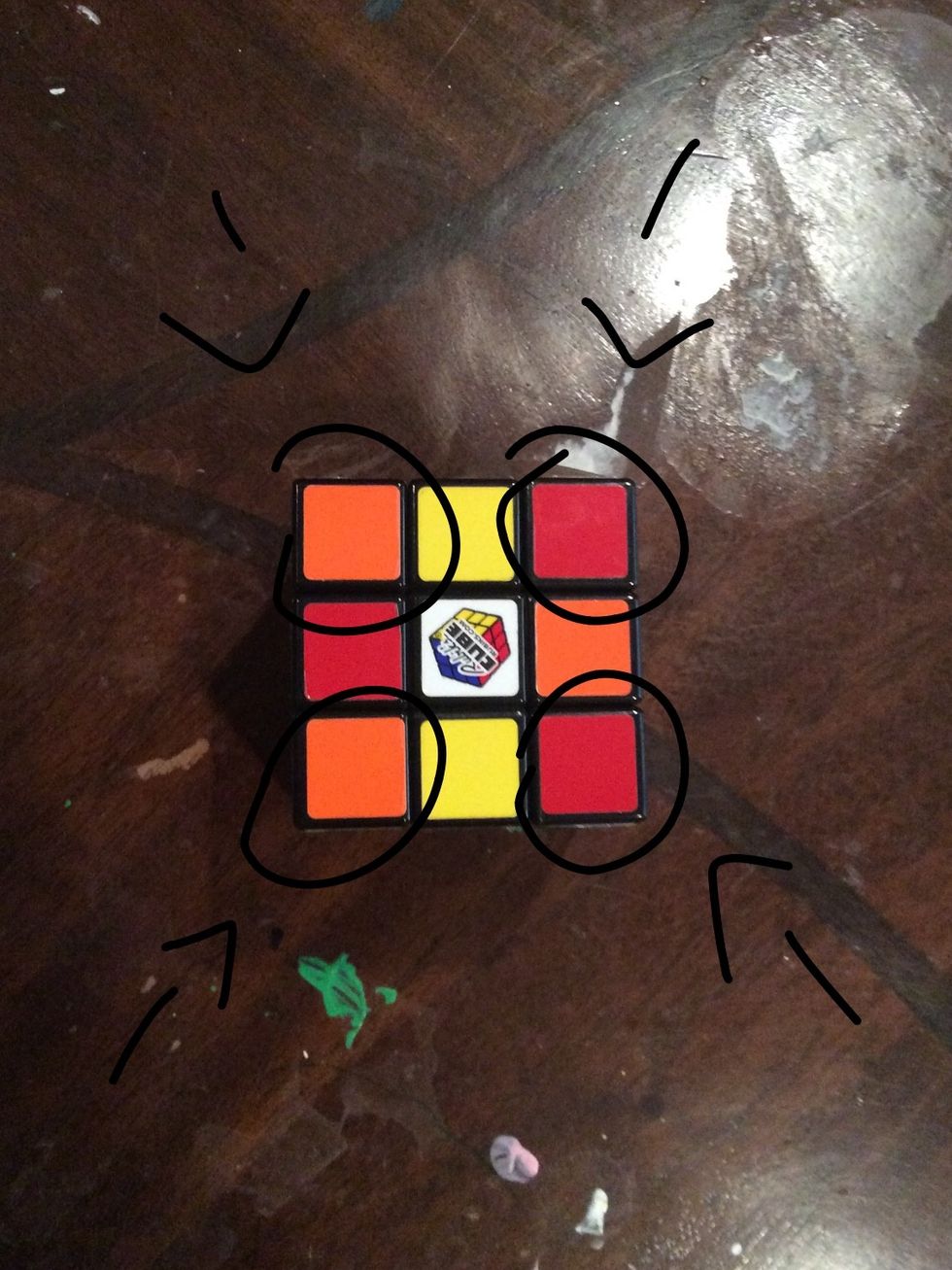 From the top view, you want to get the color of the corner pieces to match the center. This is how -> Next Step
Do this for all possible sides.
Oh no! If you tilt one of the sides up, whatever's on top will disappear! Here's the solution -> Next Step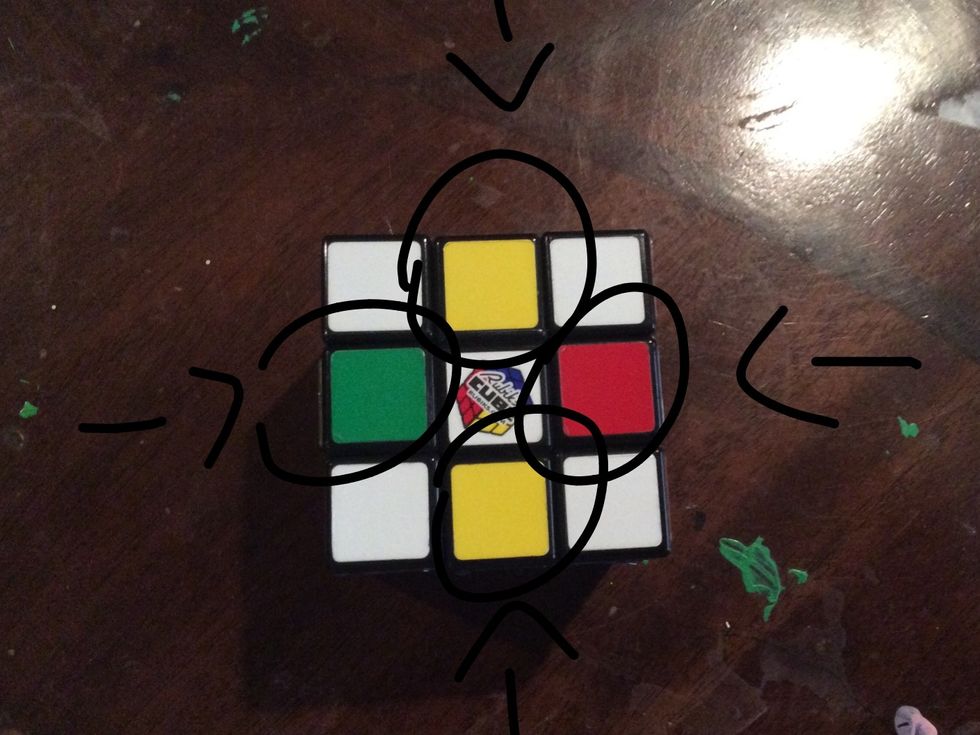 Once you get the corner pieces to match the center in color, it's time to get the center pieces on the sides to match as well!
Using these steps, solve the first layer.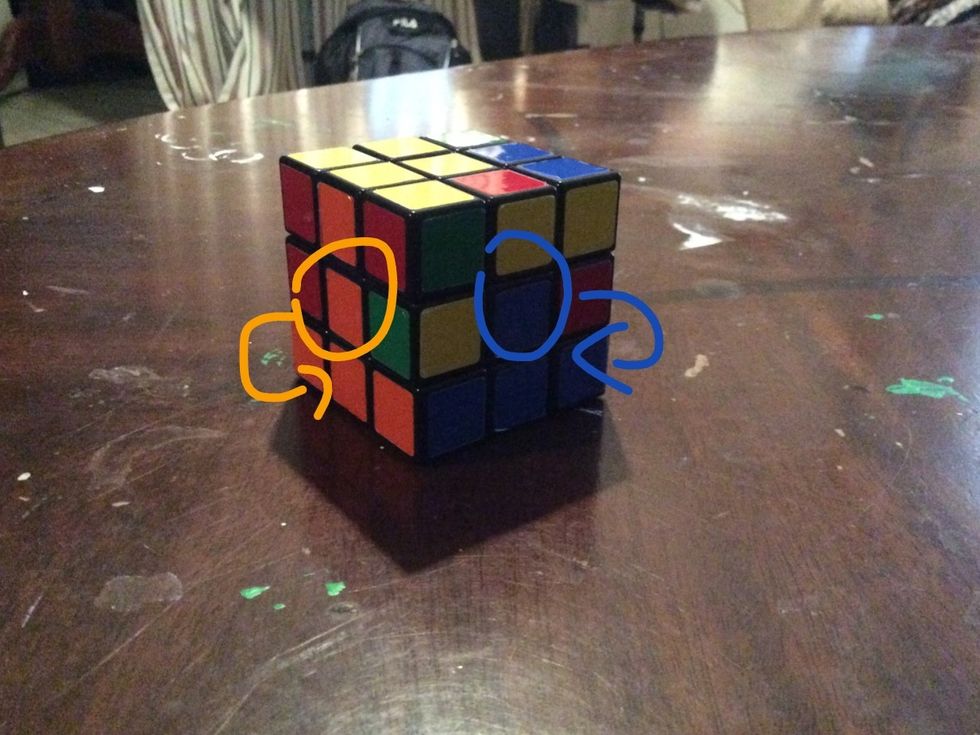 Flip the cube upside down. Turn the top two layers so that the middle piece matches in color with the solved layer, like in the photo.
Continue the previous step.
Keep doing this until you solve the second layer.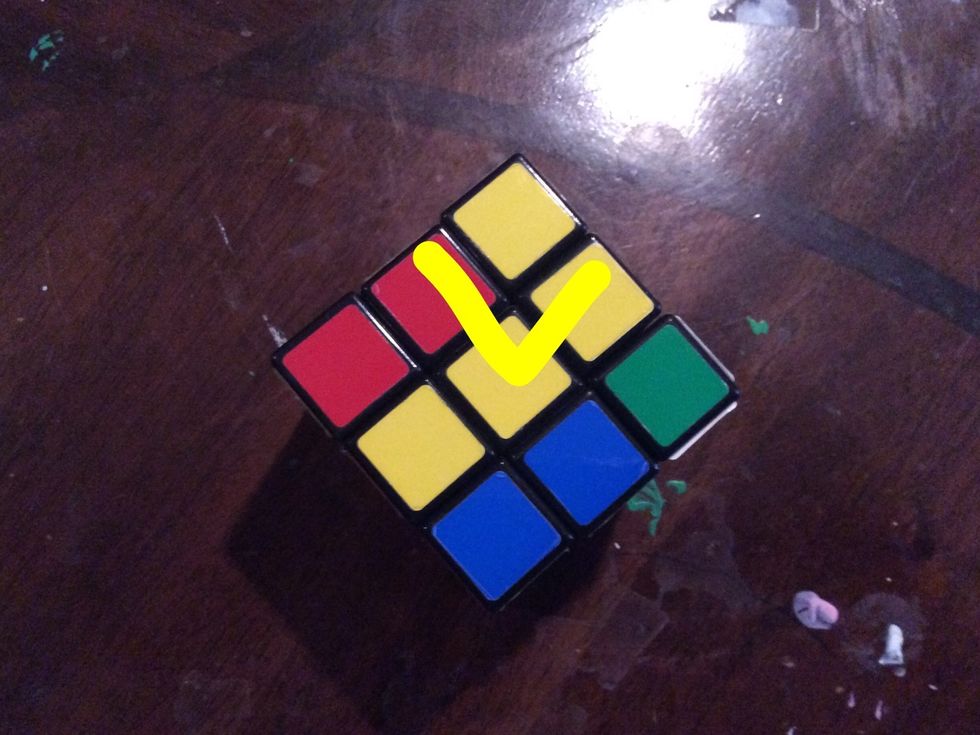 From the top view, you want to find the same colored pieces forming a 'V'. If there's nothing like that, pretend that there's one there.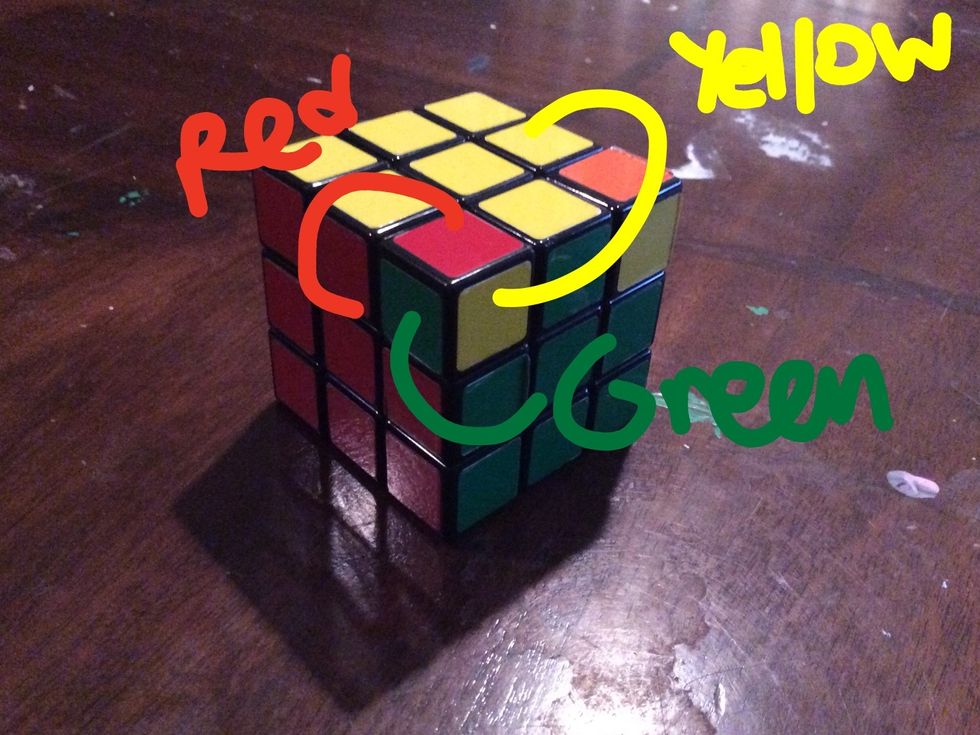 From the corner view, find one corner that has its colors corresponding to the three sides near it. If there are no pieces like that, you can start the next step on any side.
Continue the previous step until all corners correspond in color with the three sides near them.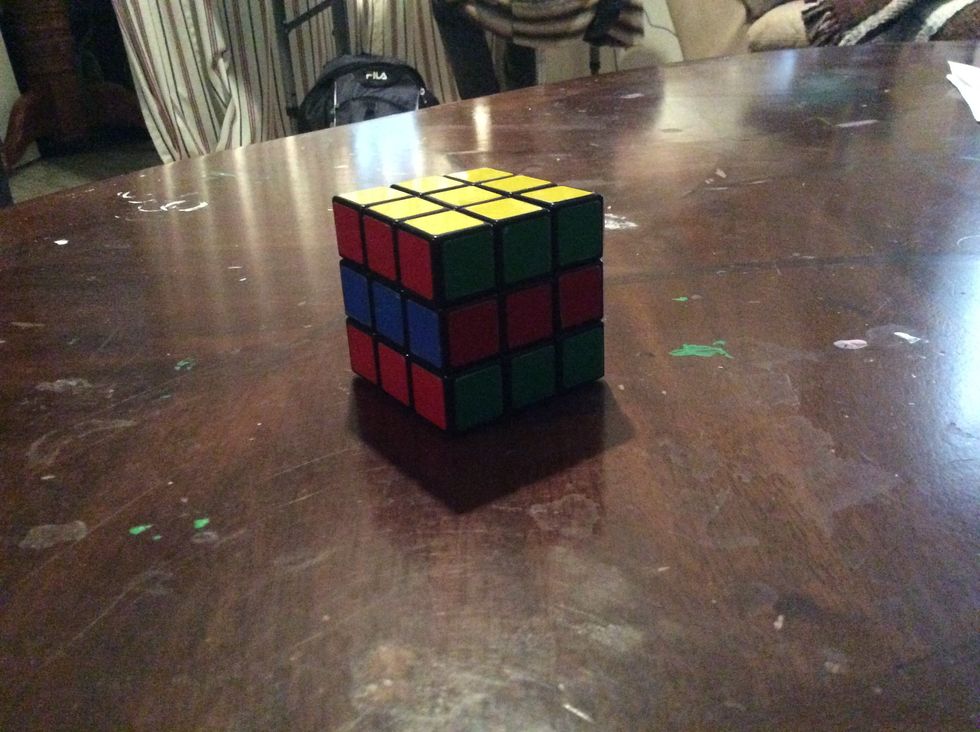 Assemble the sides...
Congratulations! You have solved a Rubik's cube!