Decompose the expression into partial fractions.
Factor the denominator. Note there are three distinct linear factors in the denominator.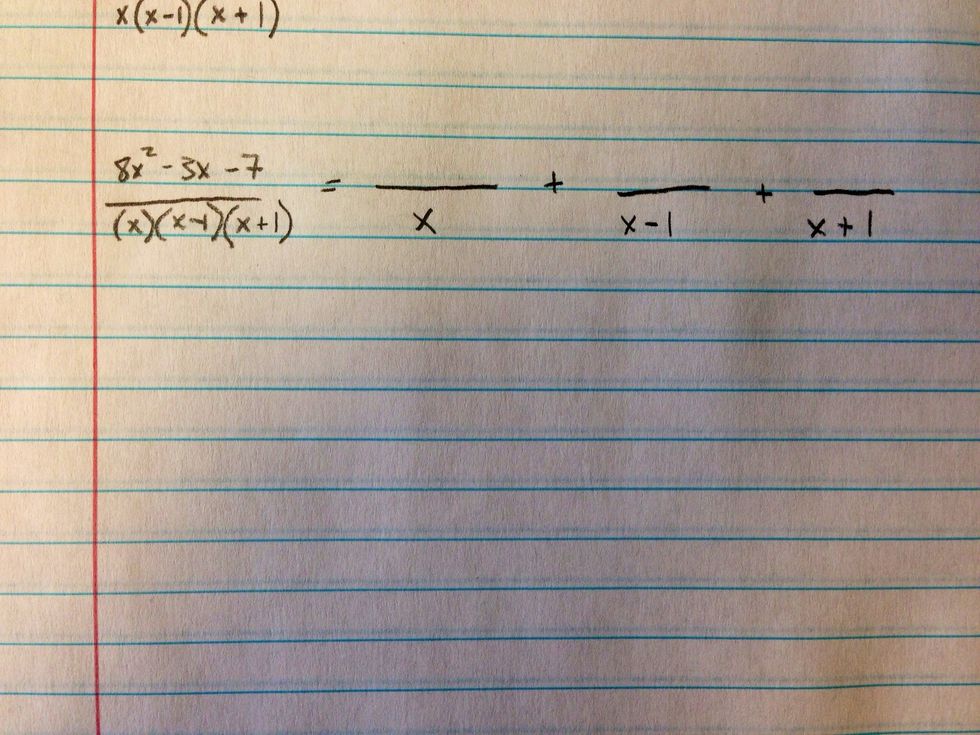 Create the proper layout by creating a separate denominator with each linear factor. These will be added together as seen with the + signs.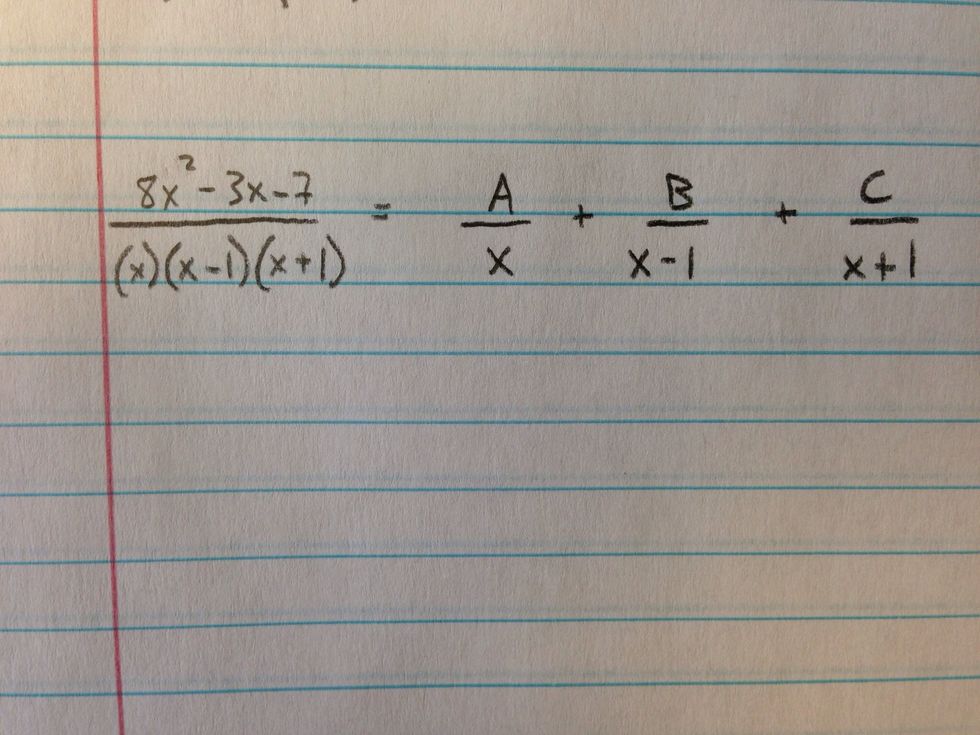 Due to these three factors being linear, an A,B, and C will be placed in the numerator of each, respectively.
Multiply each side by the Lowest Common Denominator to clear all sides of a denominator.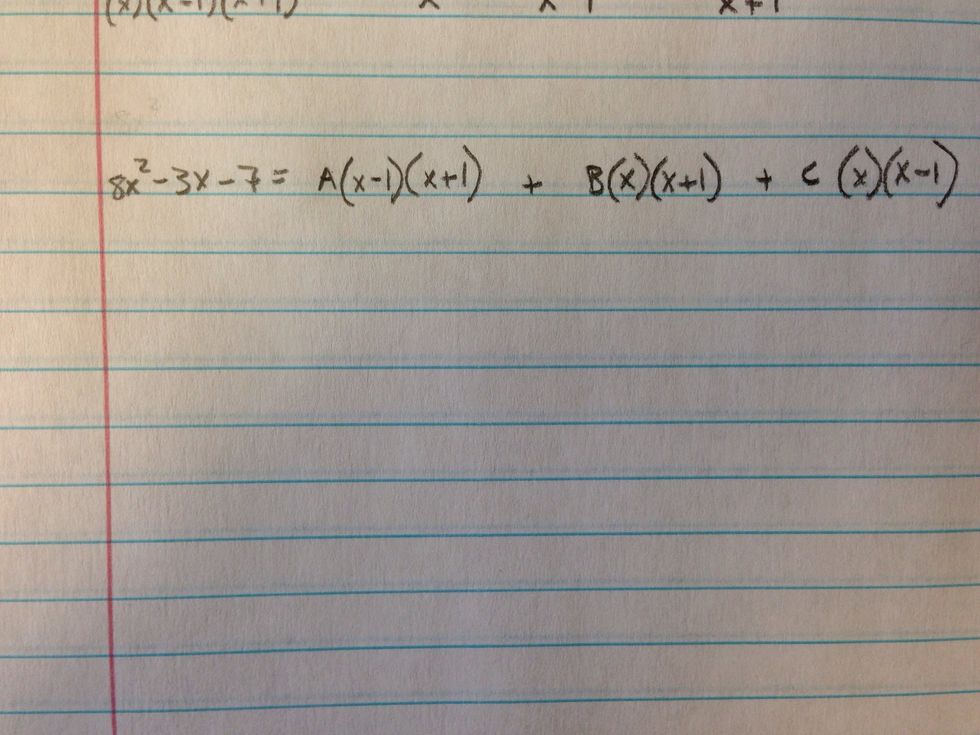 This is the result of multiplying by the LCD.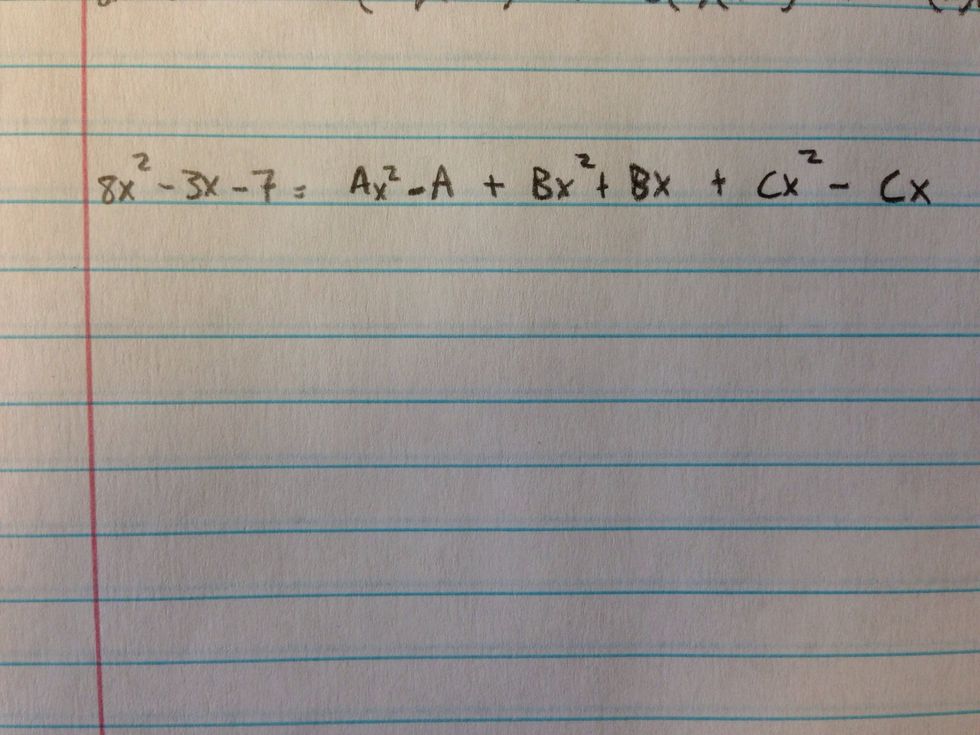 Distribute throughout.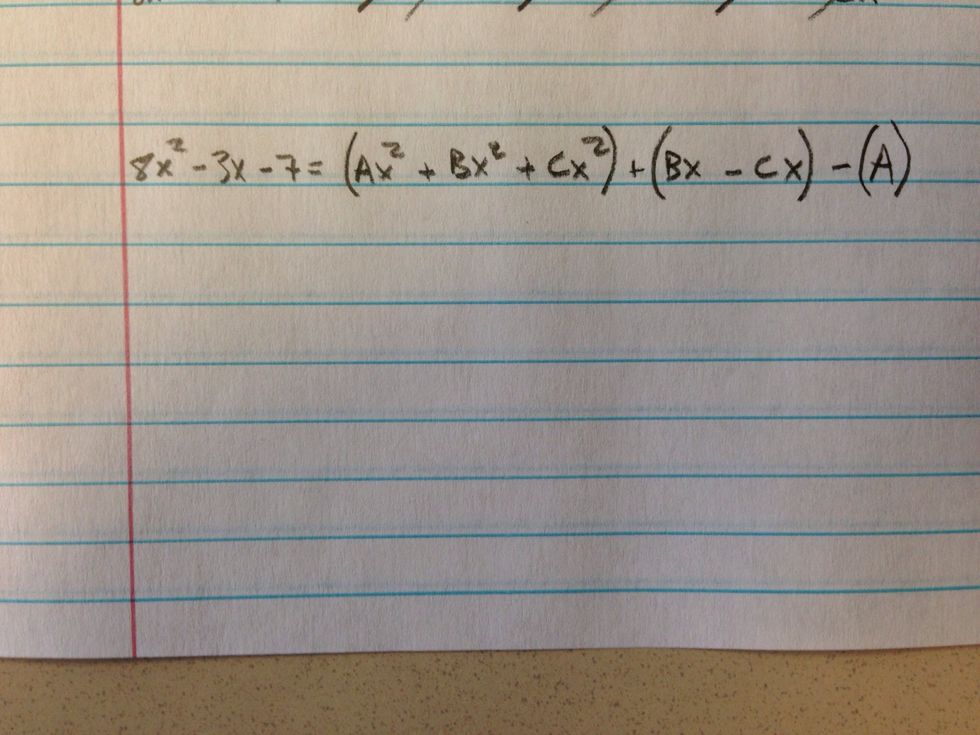 Once distributed, group the factors. Utilize parentheses to make placings more visible. Set the common coefficients equal to each other.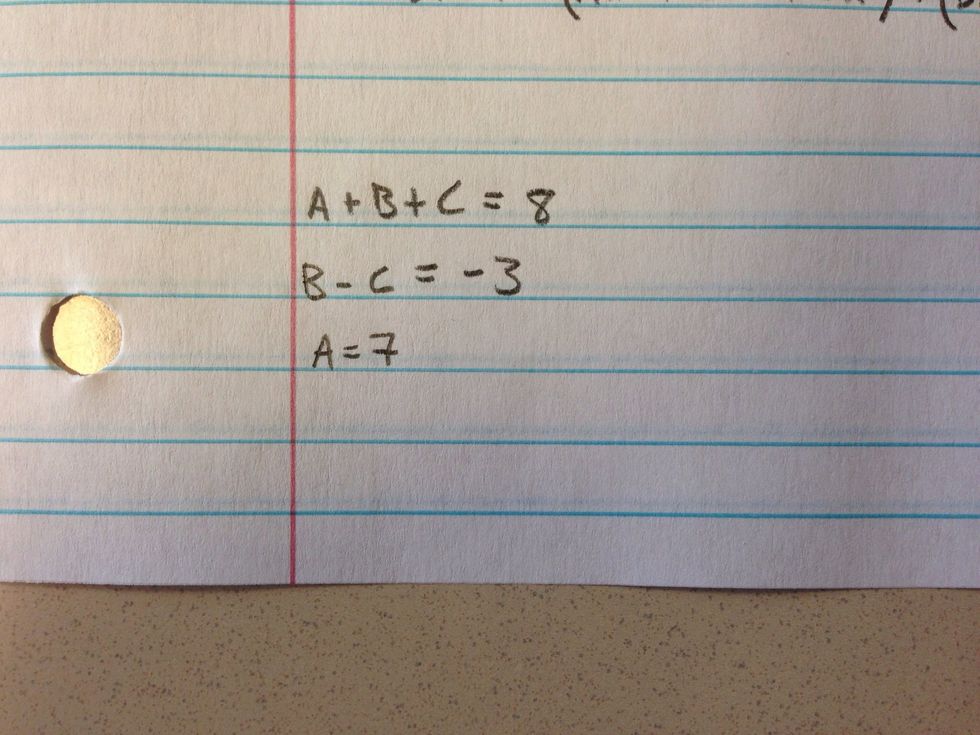 This will be the result. A is already solved for us with the simple step of setting the common coefficients equal to each other.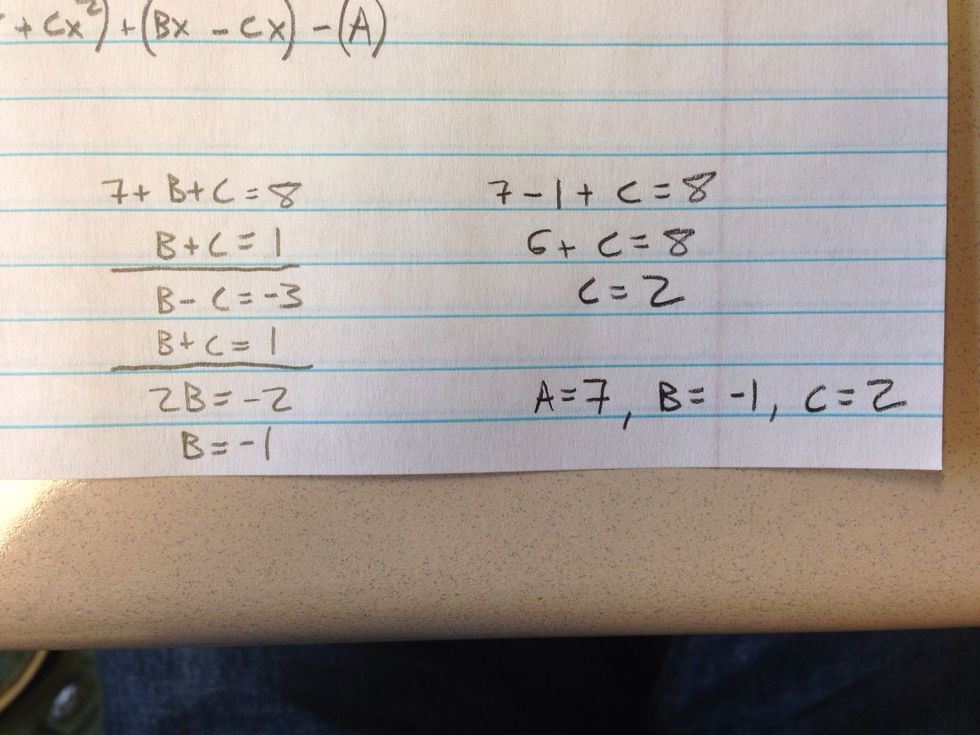 Solve for each factor through substitution or elimination methods.
This is the result upon finding A, B, and C. A=7 B=-1 C=2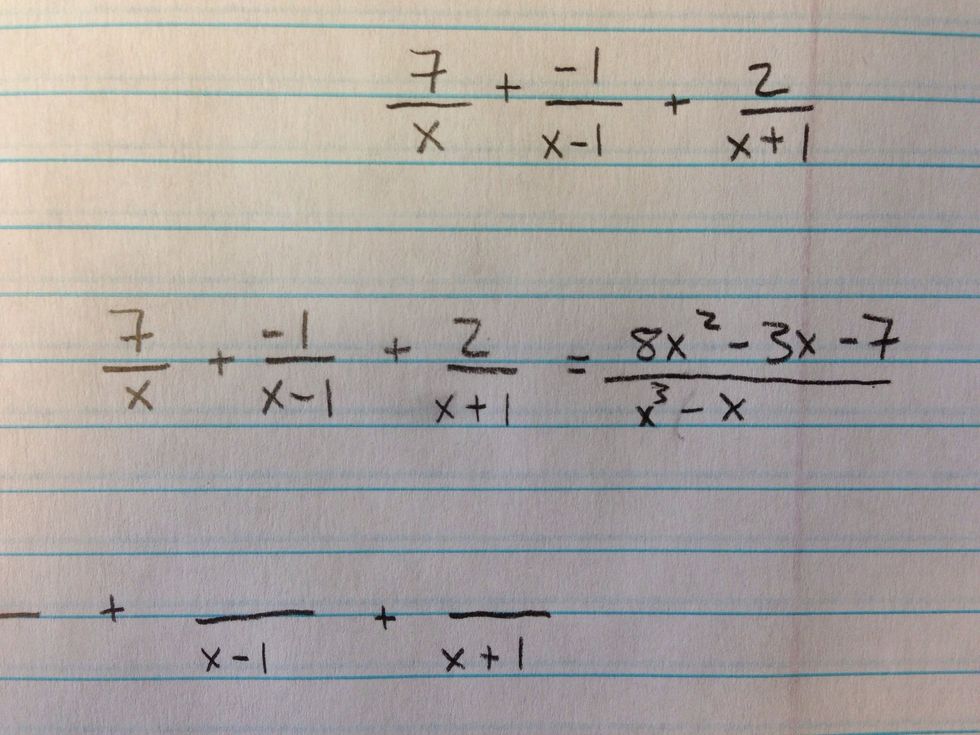 Be sure to properly write the final result. The answer is not complete simply by finding the factors, as they must be properly placed into the expression.
The creator of this guide has not included tools