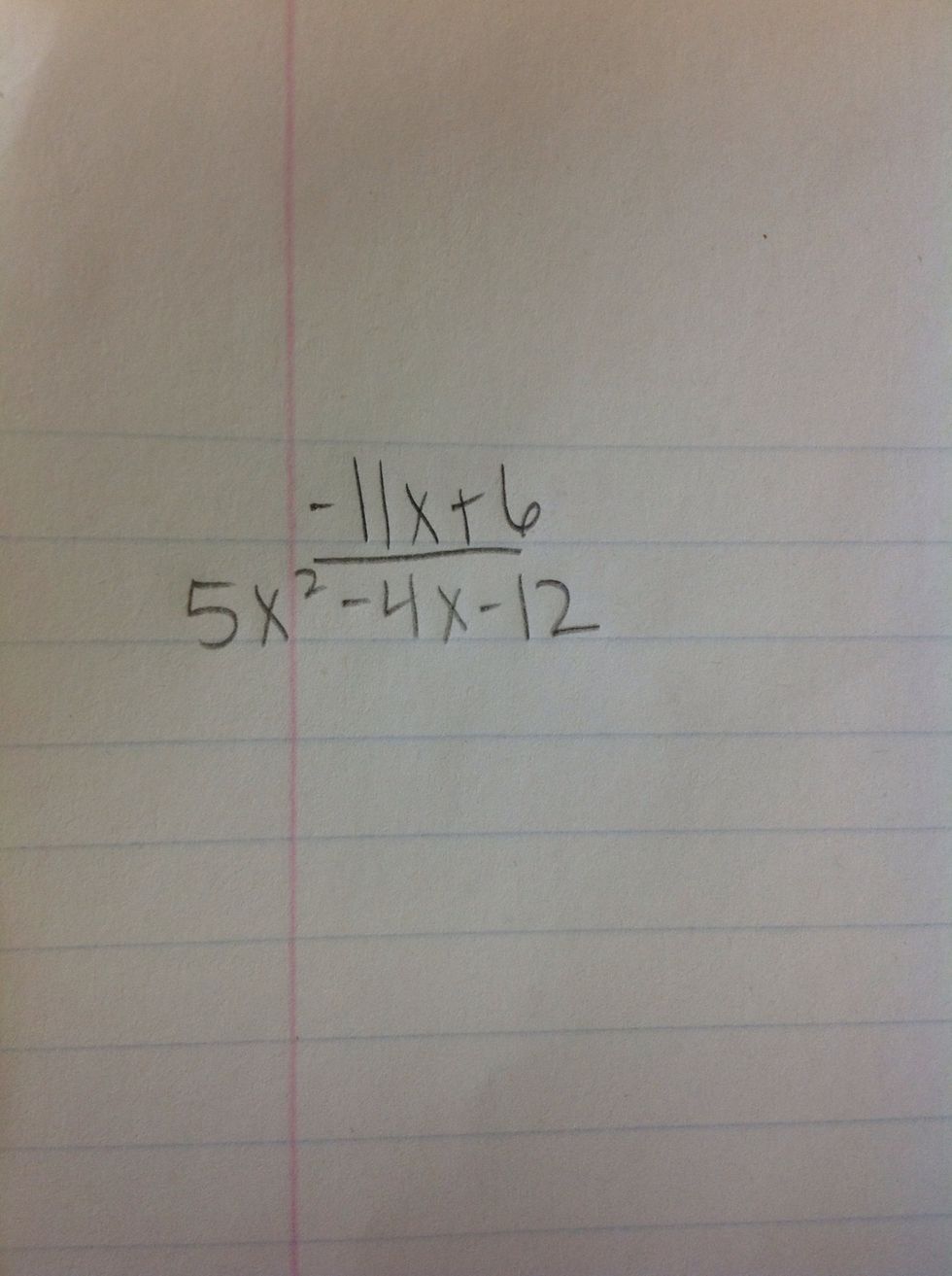 This is the beginning problem we are going to decompose.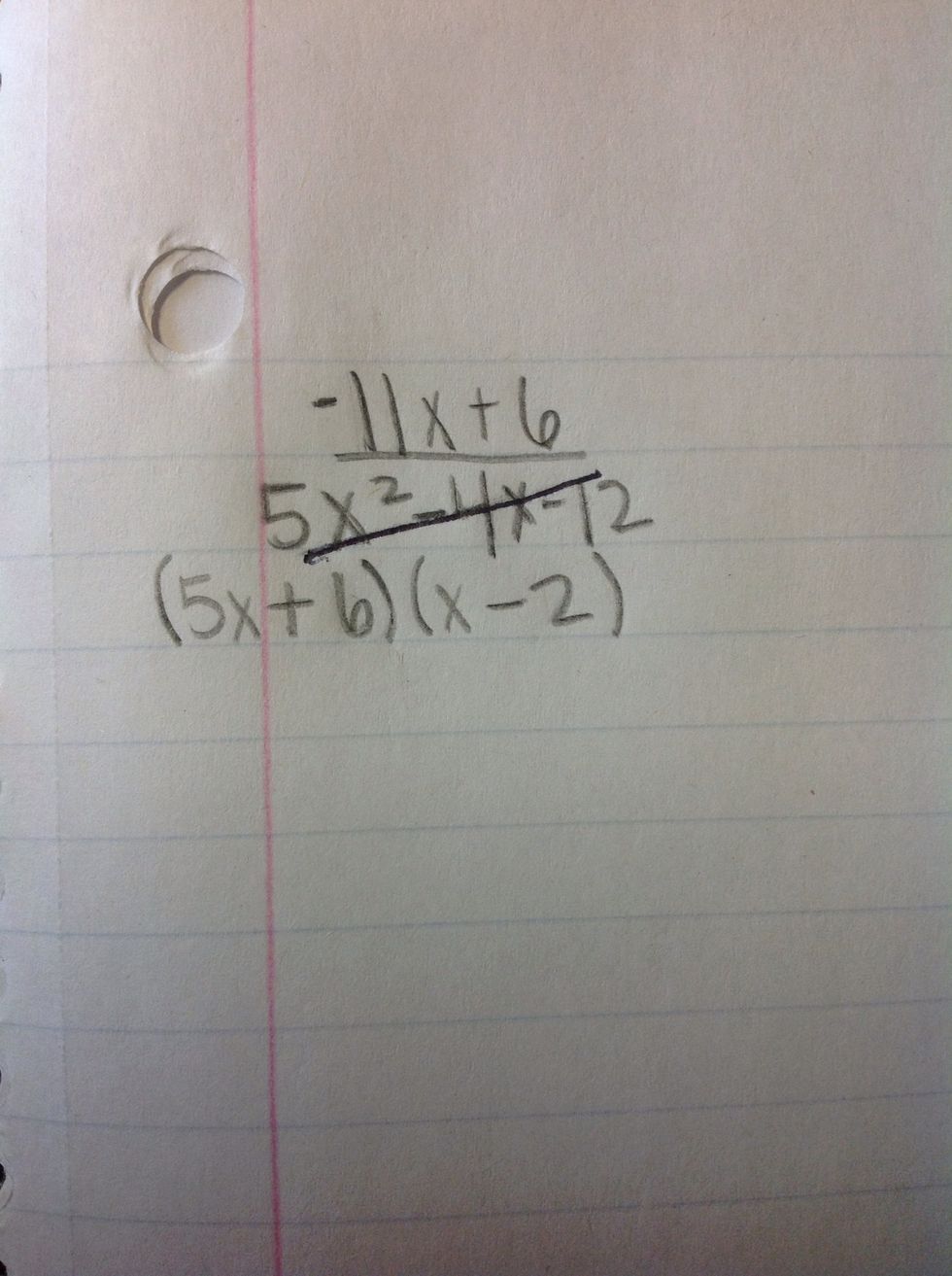 The first step is to factor the denominator.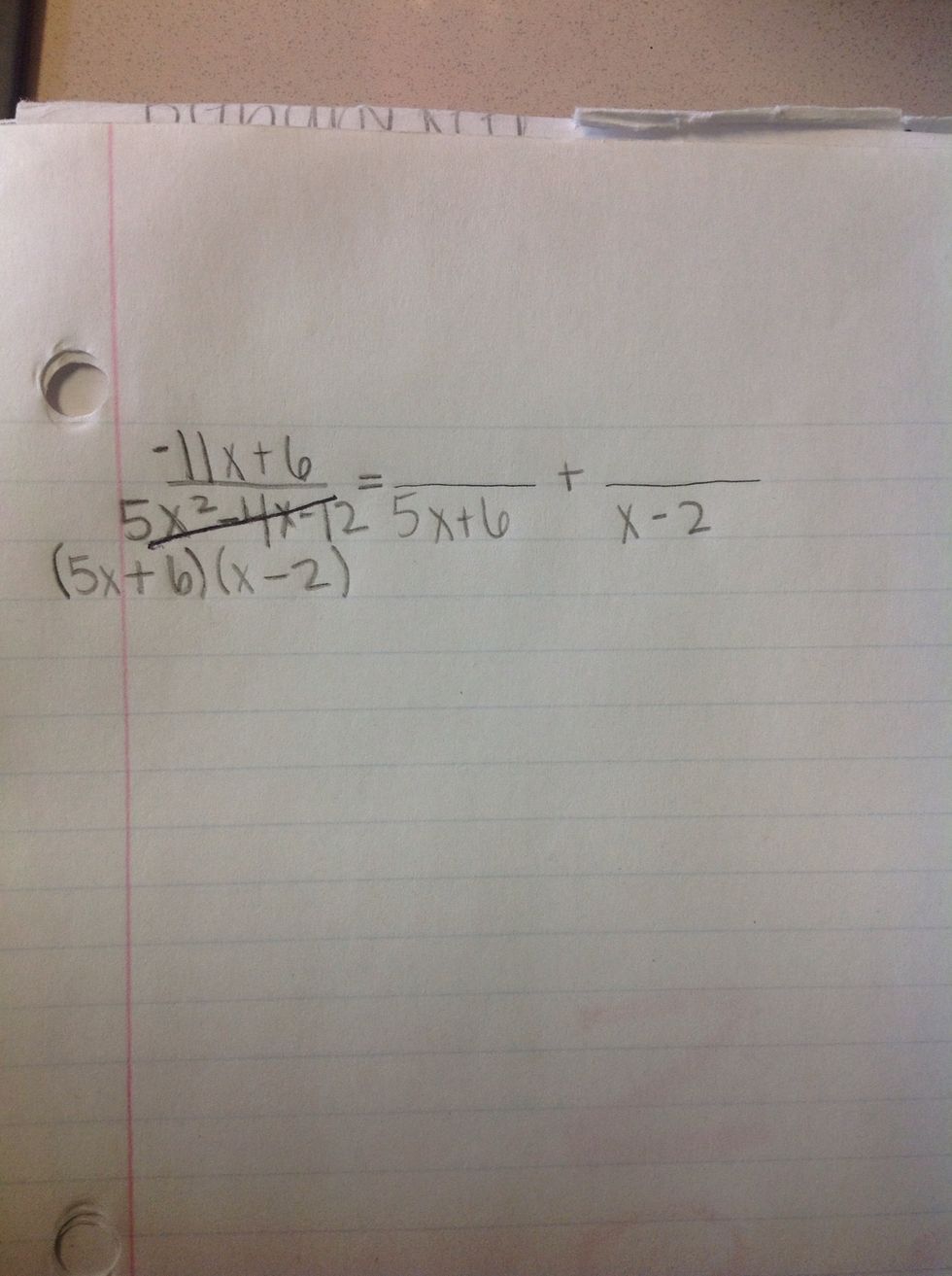 You then create two partial fractions with the factored denominator under each fraction.
Then, you multiply each numerator by the least common denominator and create variables to find the solutions.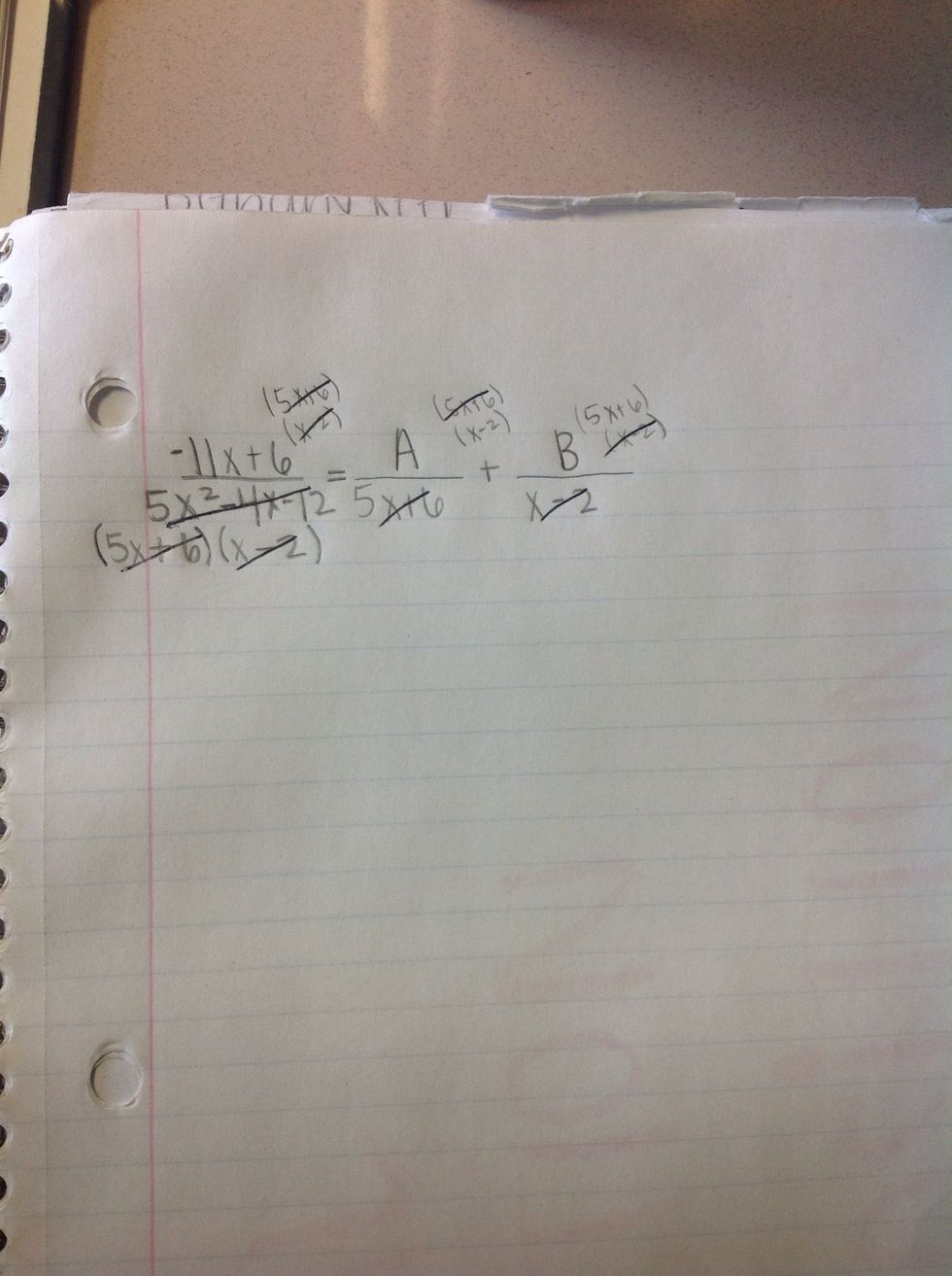 As you multiply each numerator, you can cancel denominators as you go.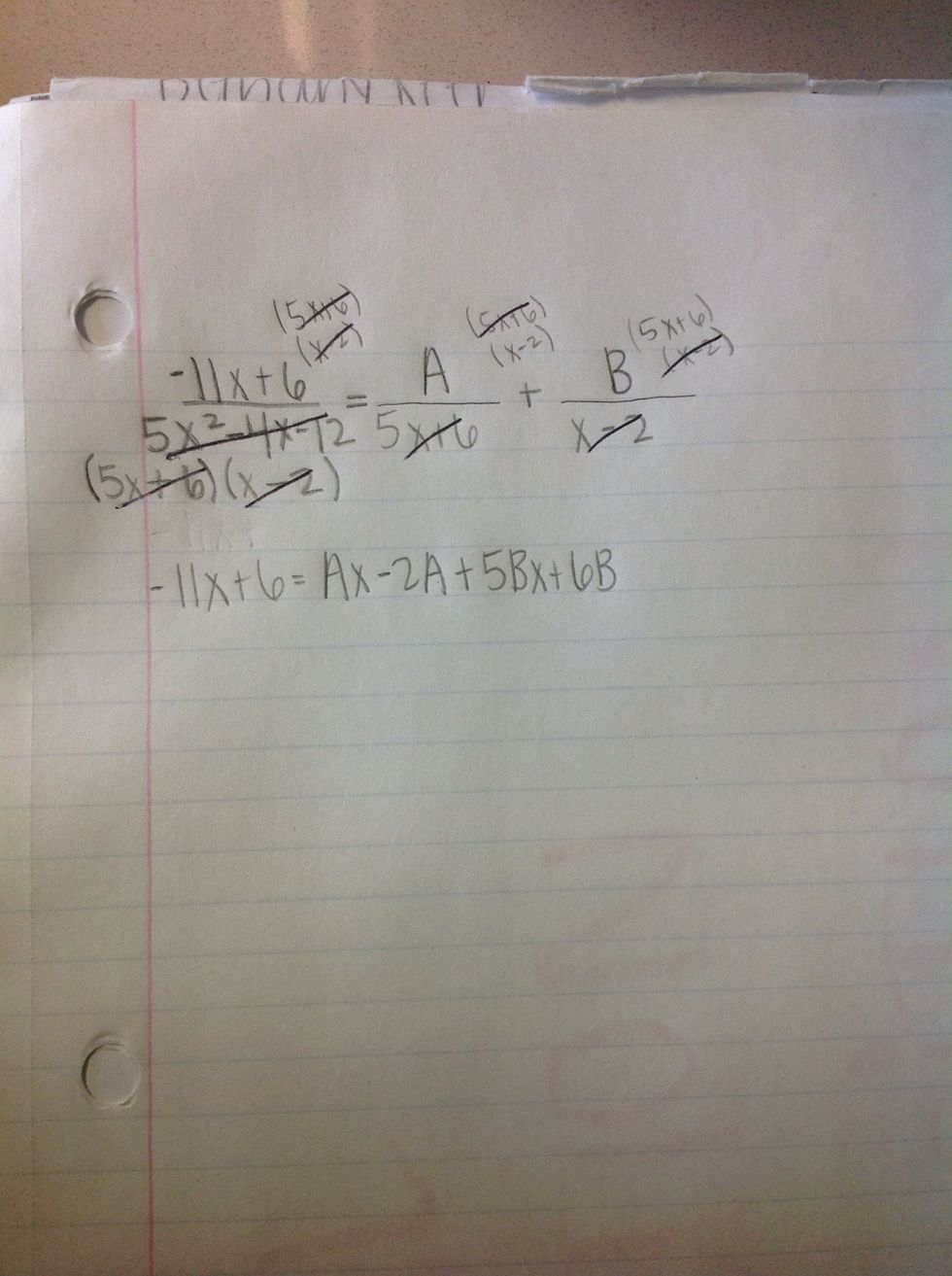 Here is the multiplied fraction with no denominator left.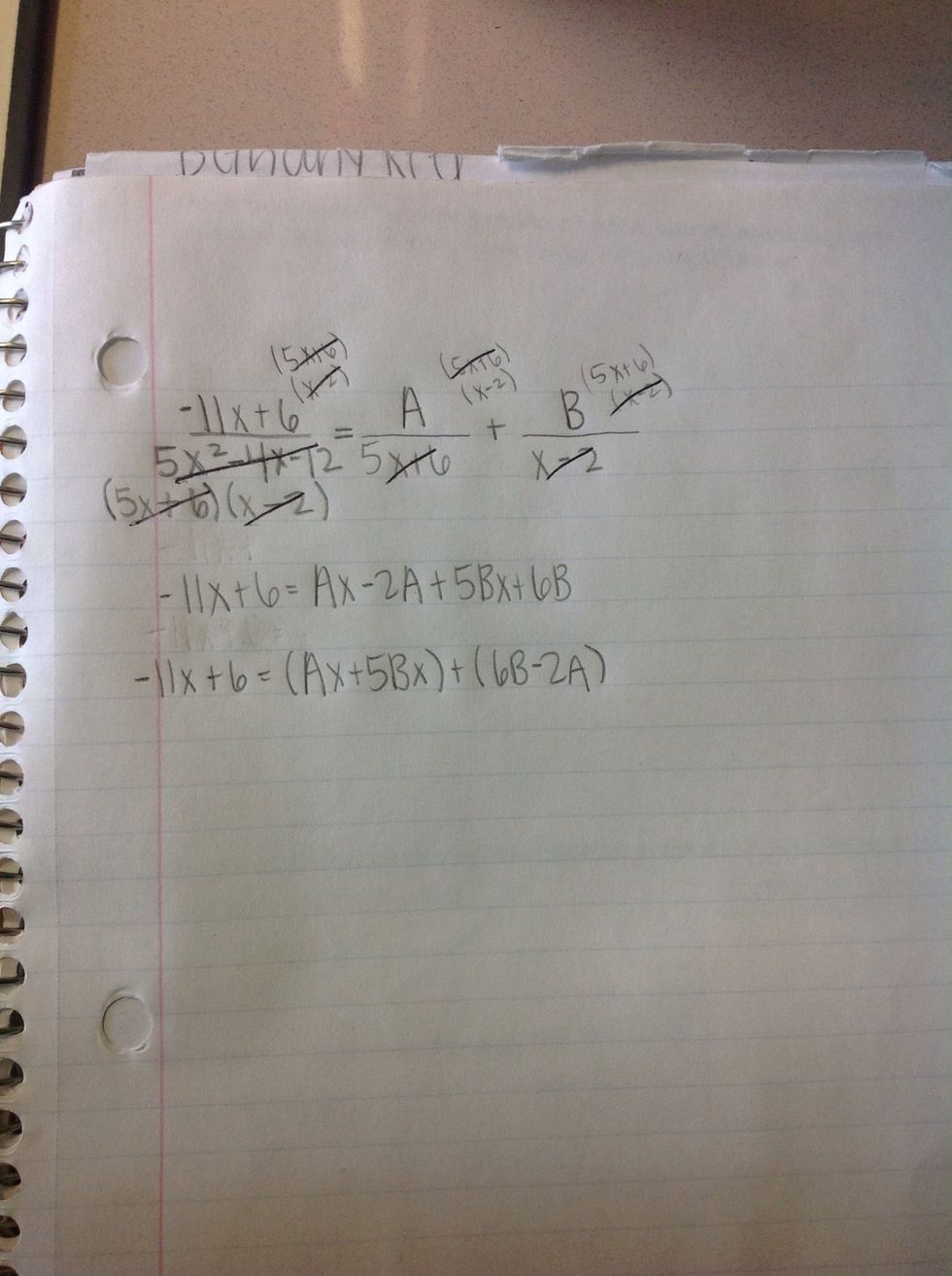 Next, you group like terms.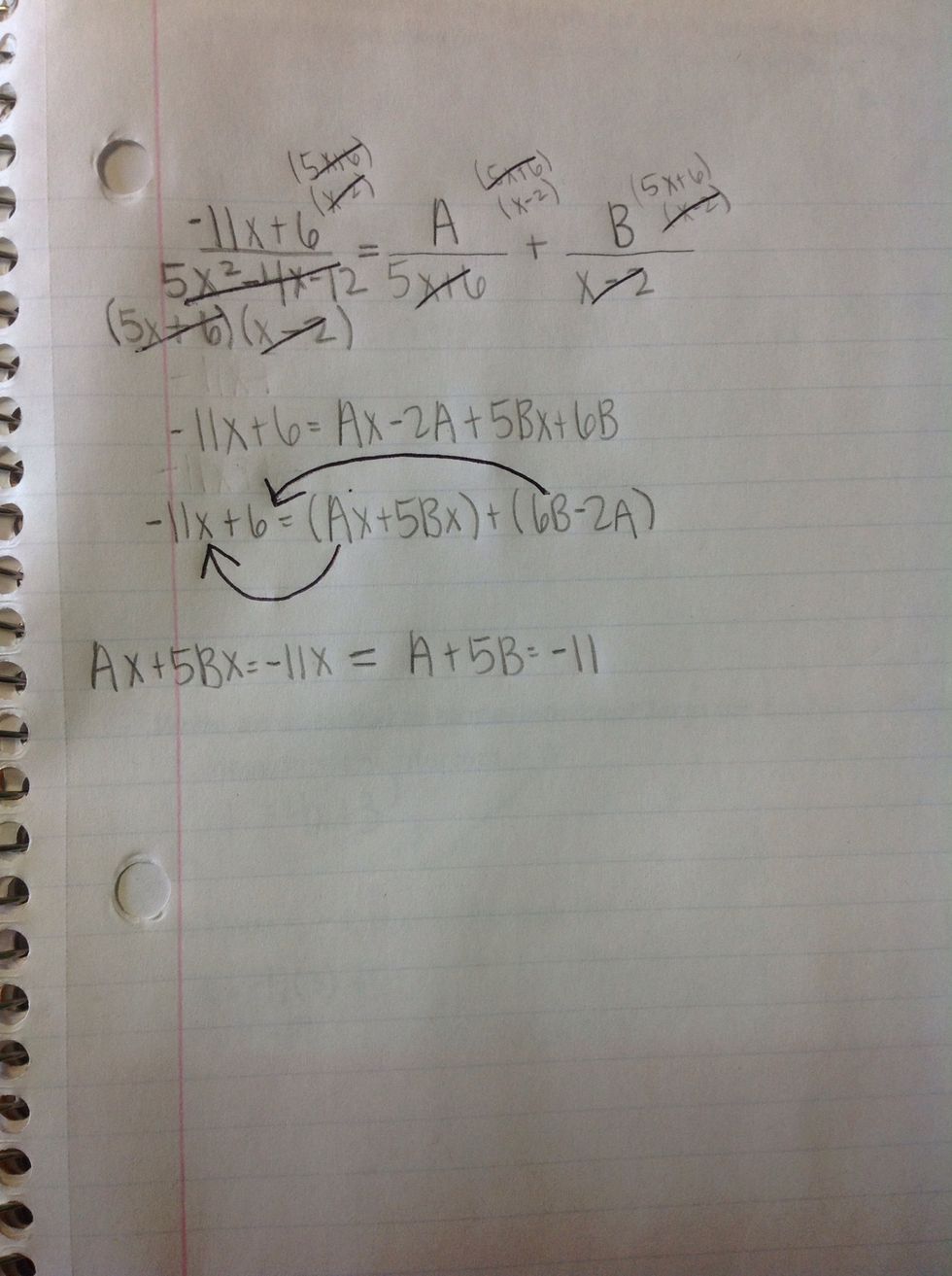 The left side of the problem matches up to its like term and are equal to each other.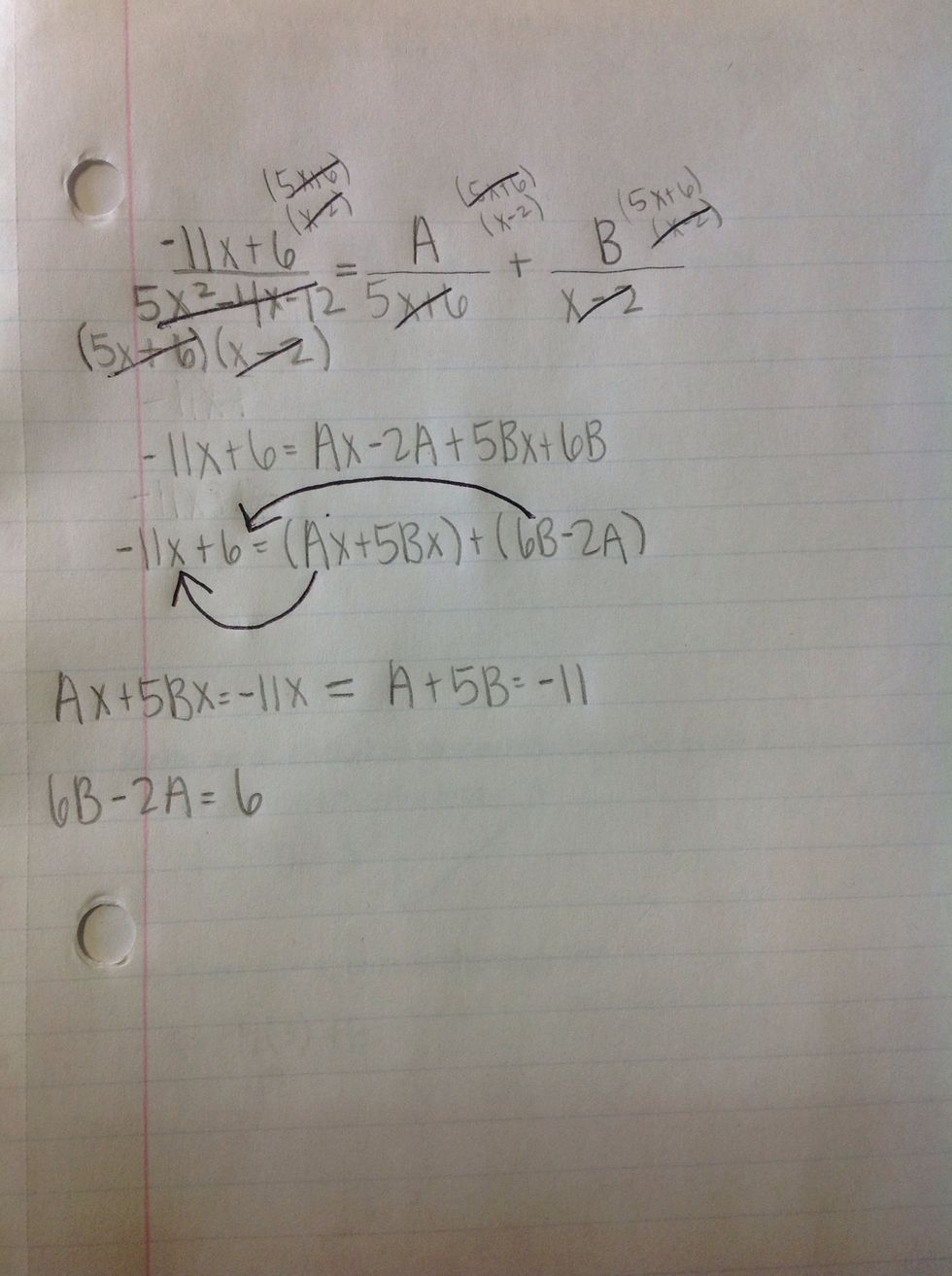 Both are equal to their like terms.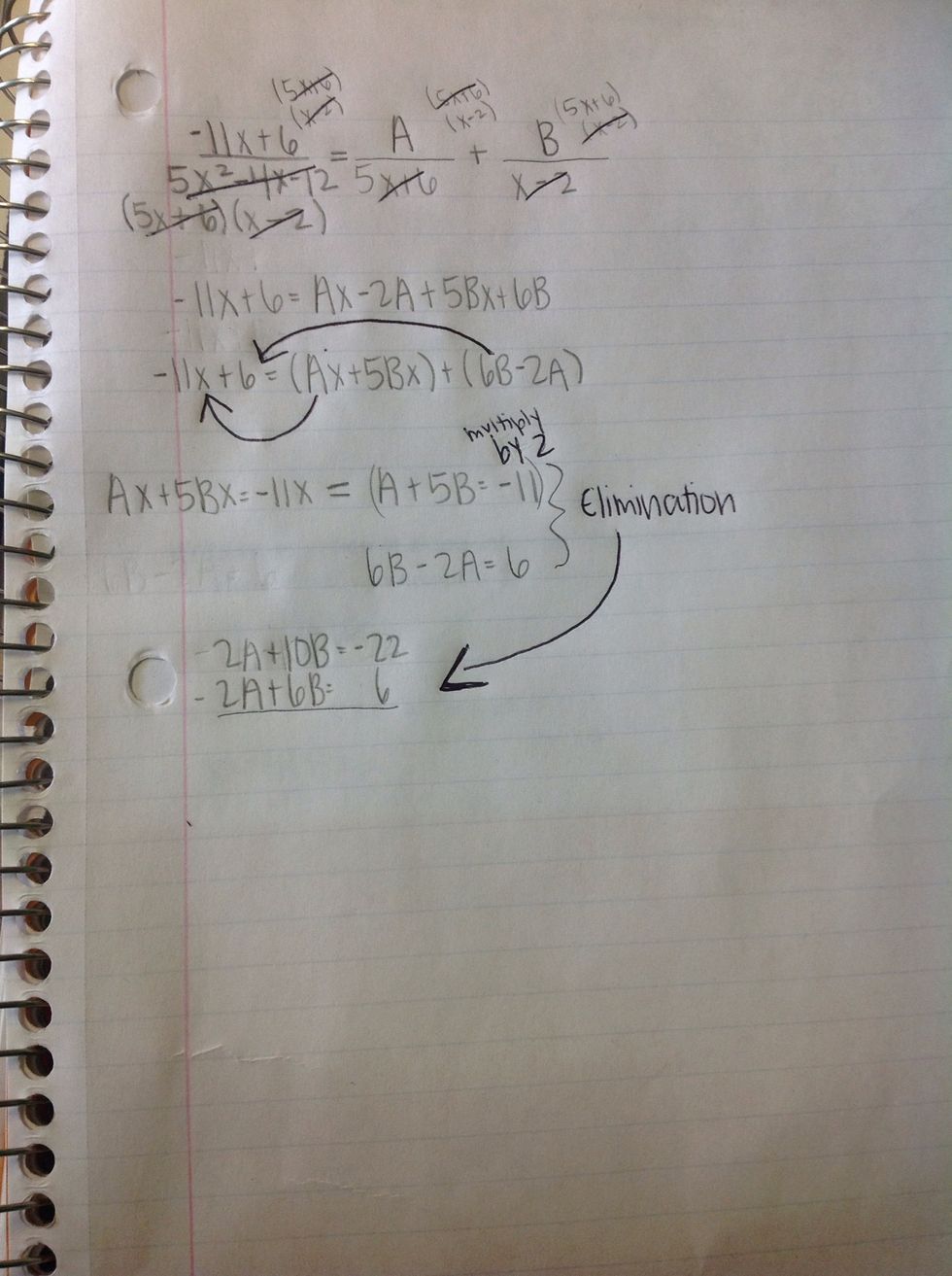 You then solve by substitution or elimination. I used elimination and multiplied the first problem by 2 to cancel out the A's.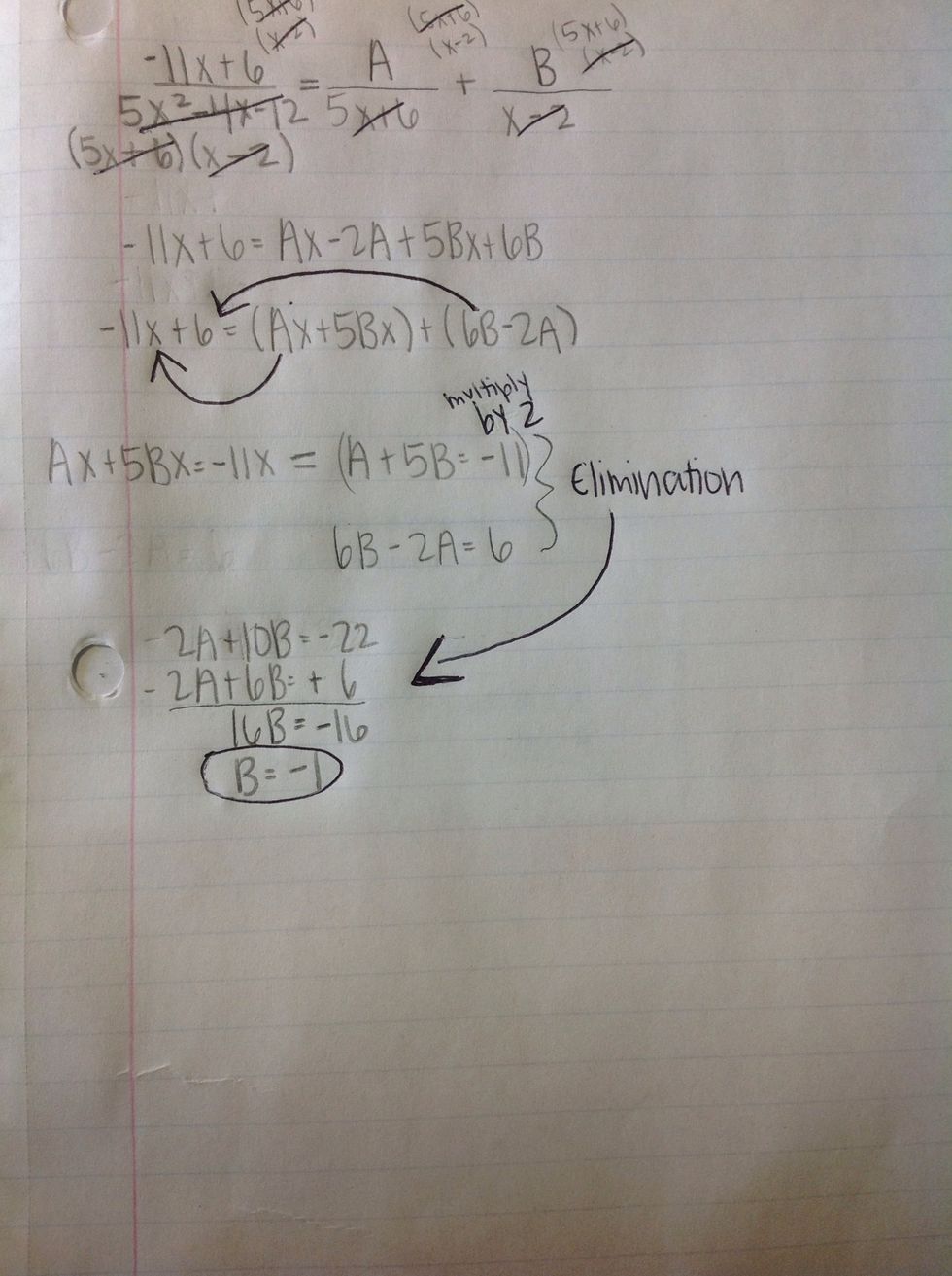 I then found that B=1.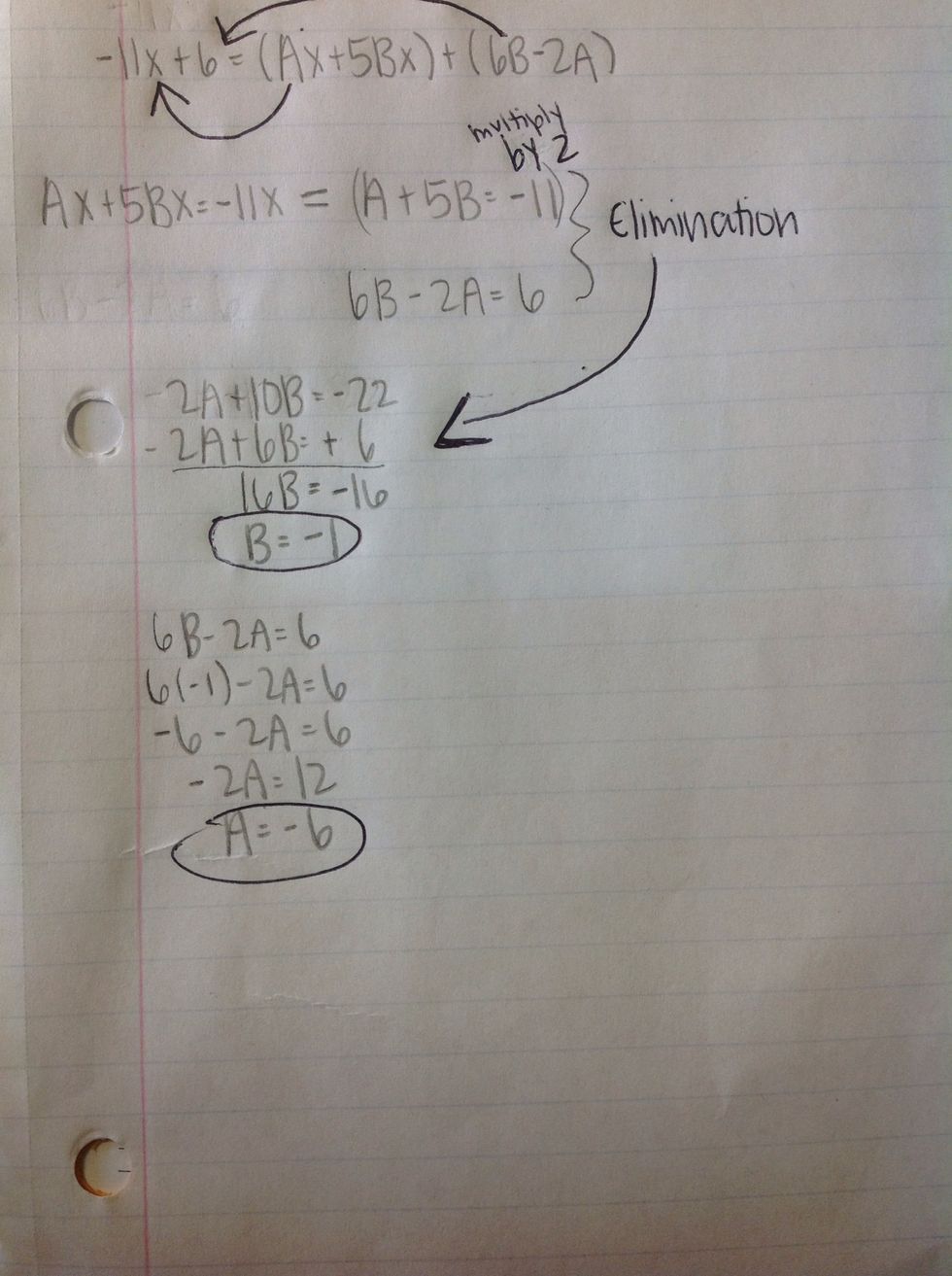 Then, I plugged B into the second problem to solve for A and got -6.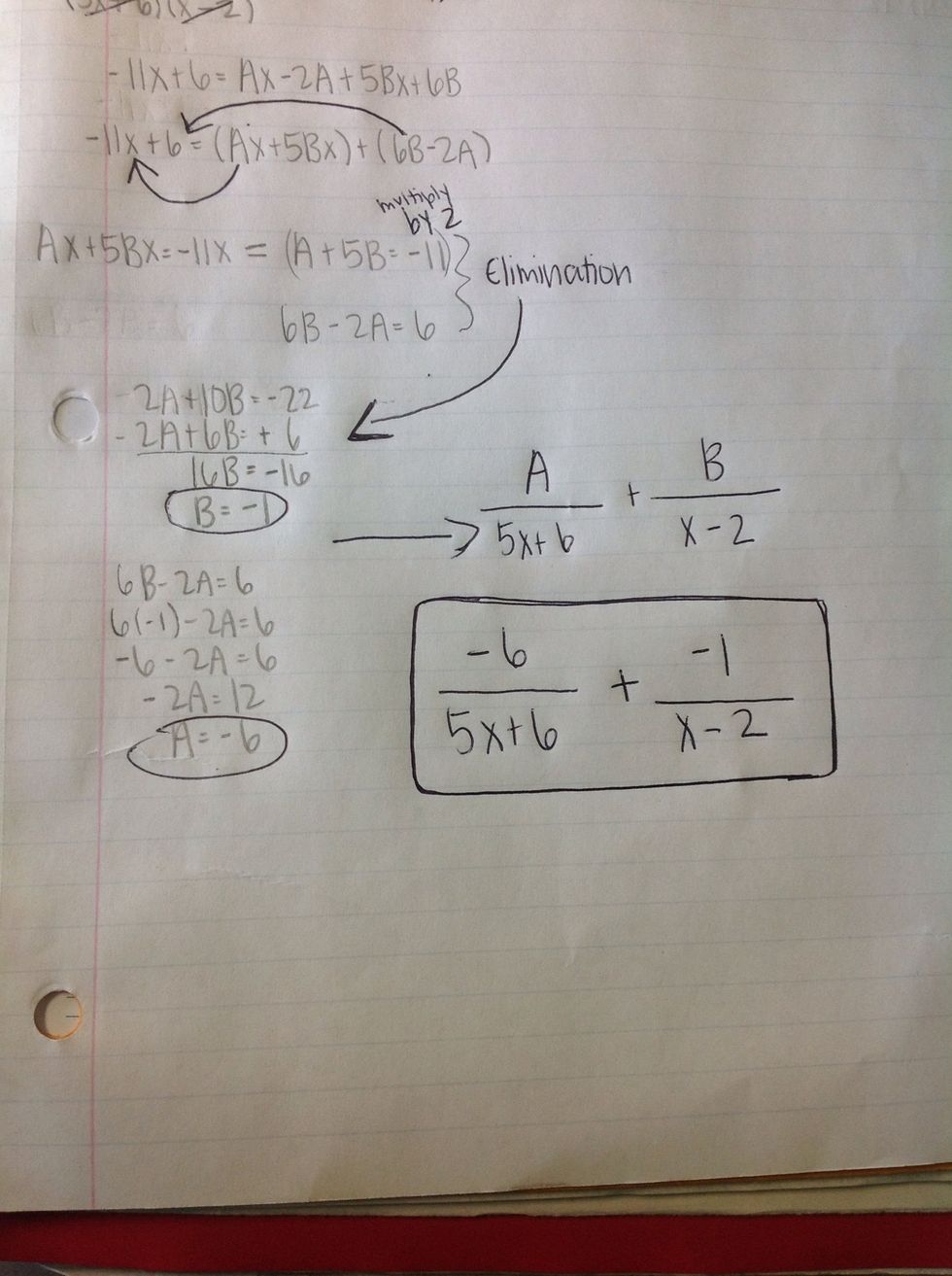 Lastly, you rewrite the template you created in the beginning and plug each solution into it.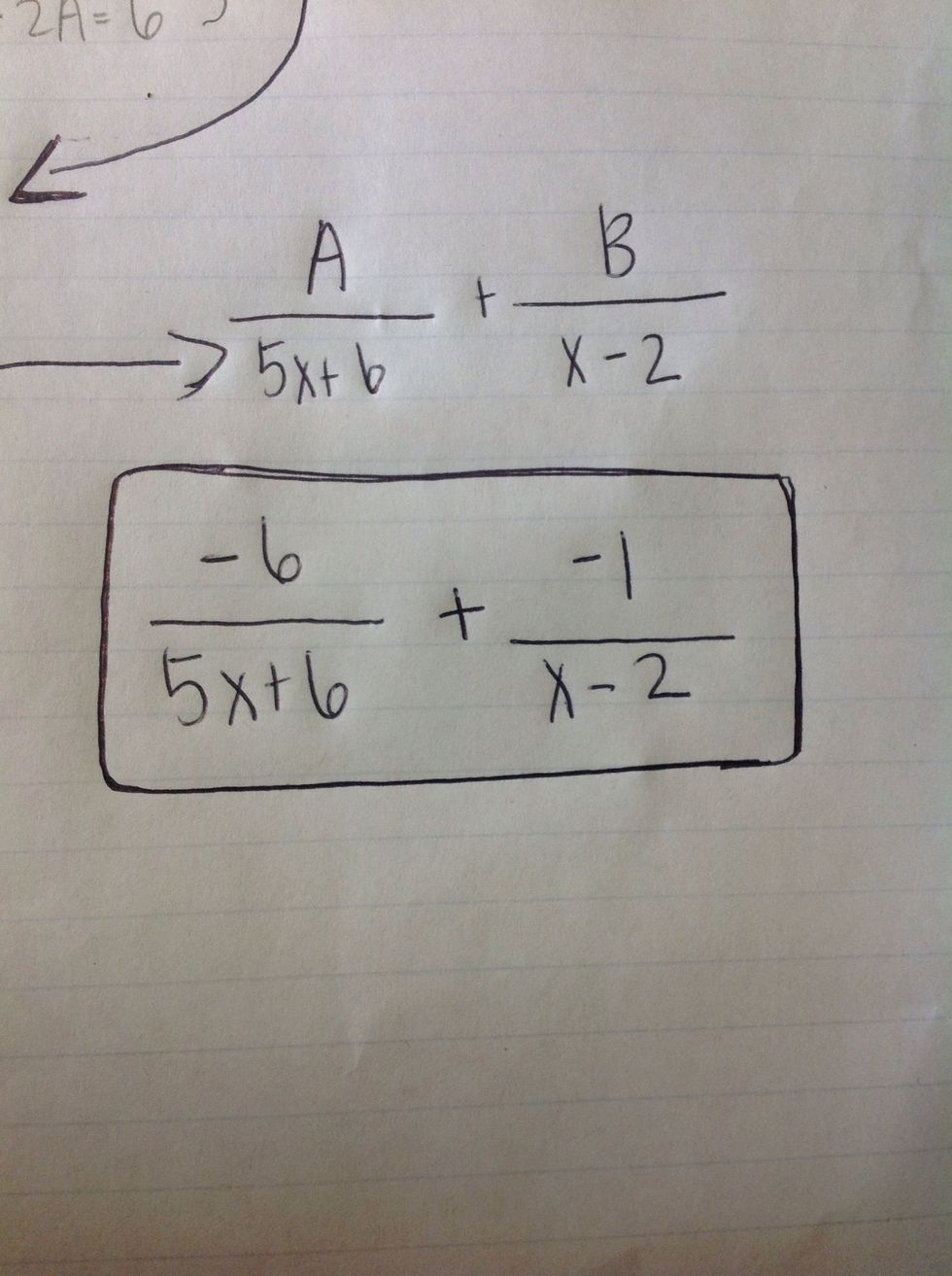 This is your answer!
The creator of this guide has not included tools