Solve a Constructed Response Question
7
Read the entire constructed response prompt. Read it carefully and make sure you don't rush.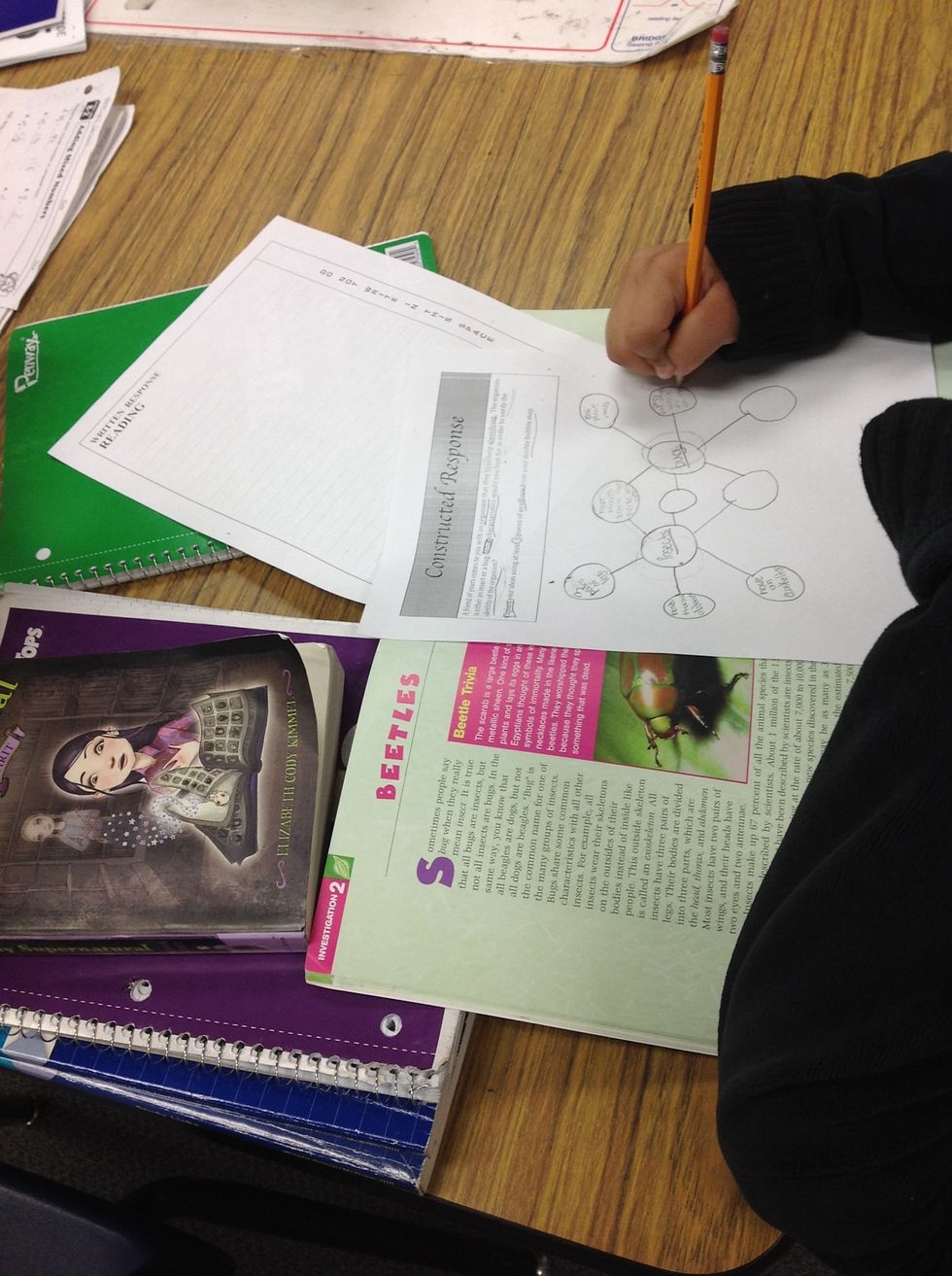 Circle any number words or words that tell you how many. This way you'll know the amount of evidence you'll need.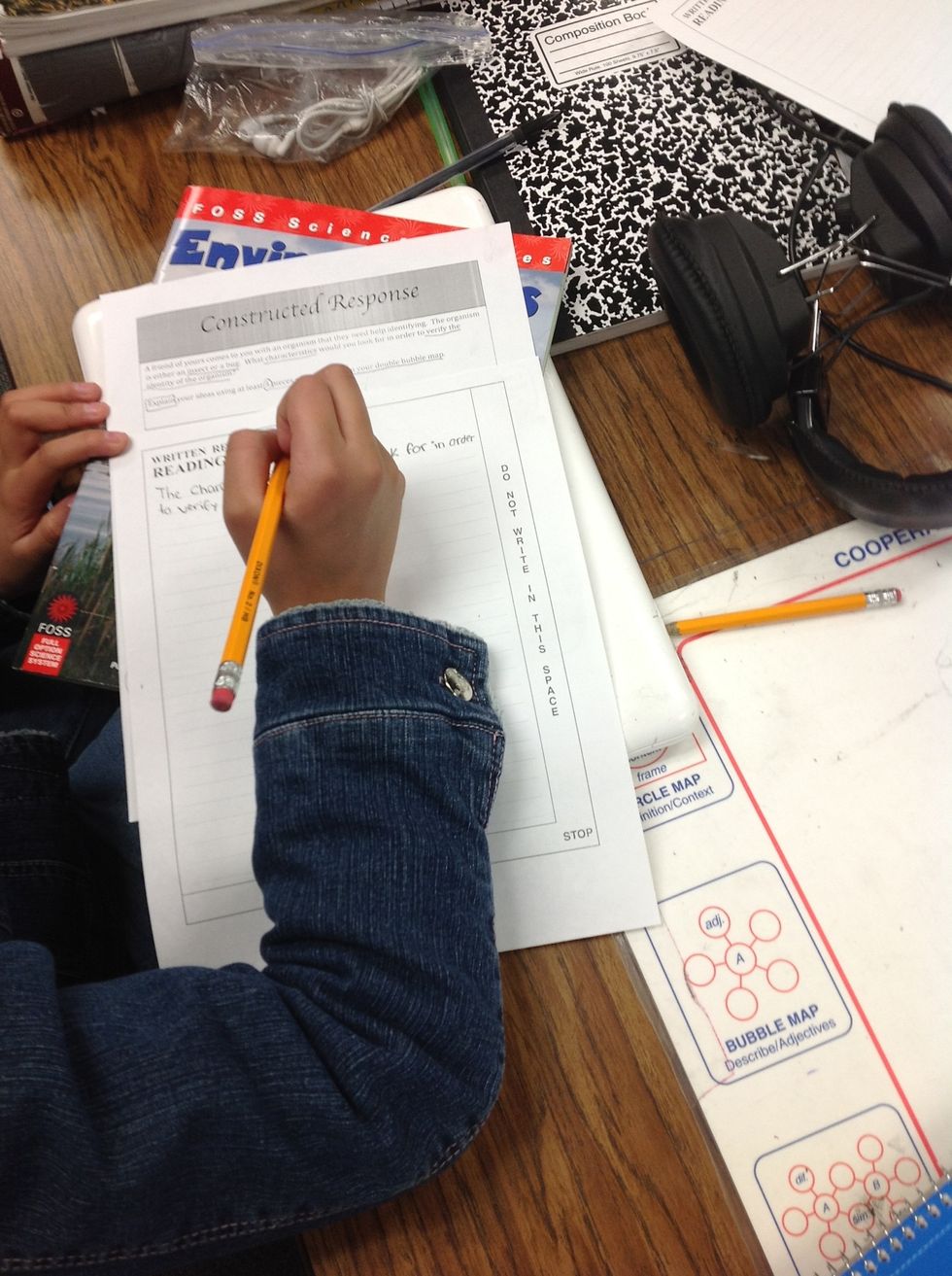 Place a box around the words that ask you to do something. These usually are verbs or verb phrases.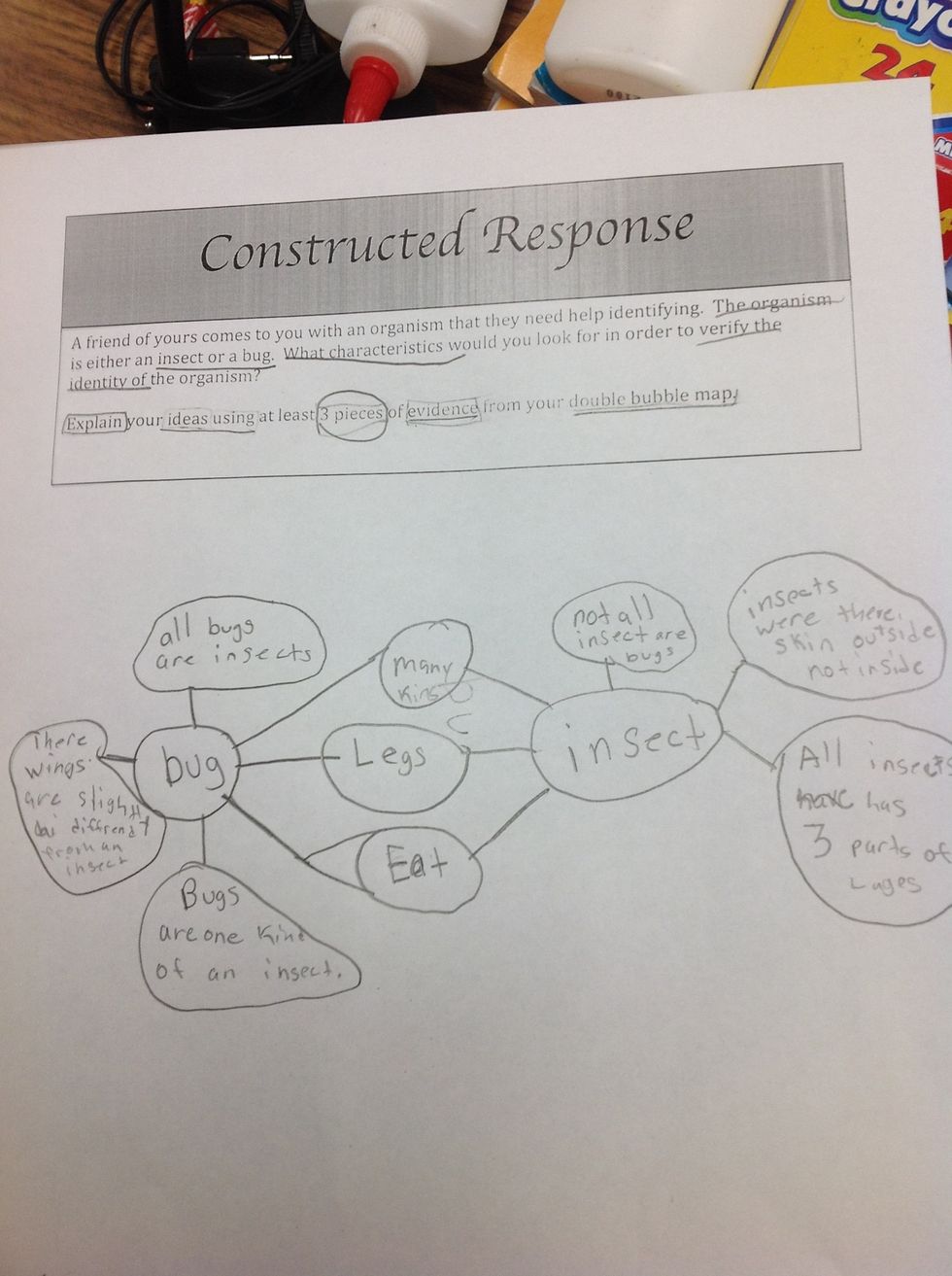 "What must I make sure to include in my answer?" Now, underline all the keywords in prompt that help you answer that question.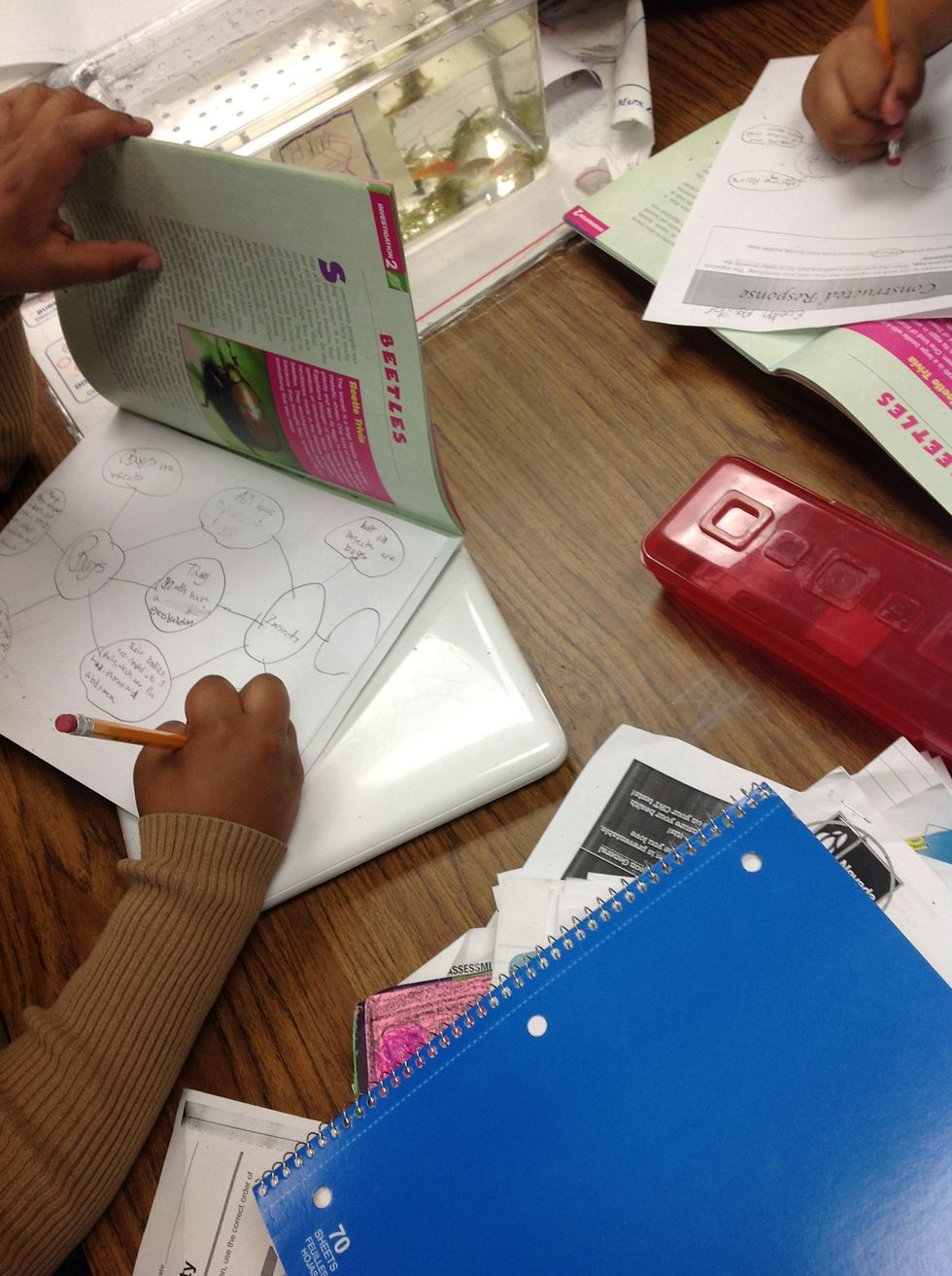 Read the passage that the prompt refers to. Highlight any information that helps you answer your prompt.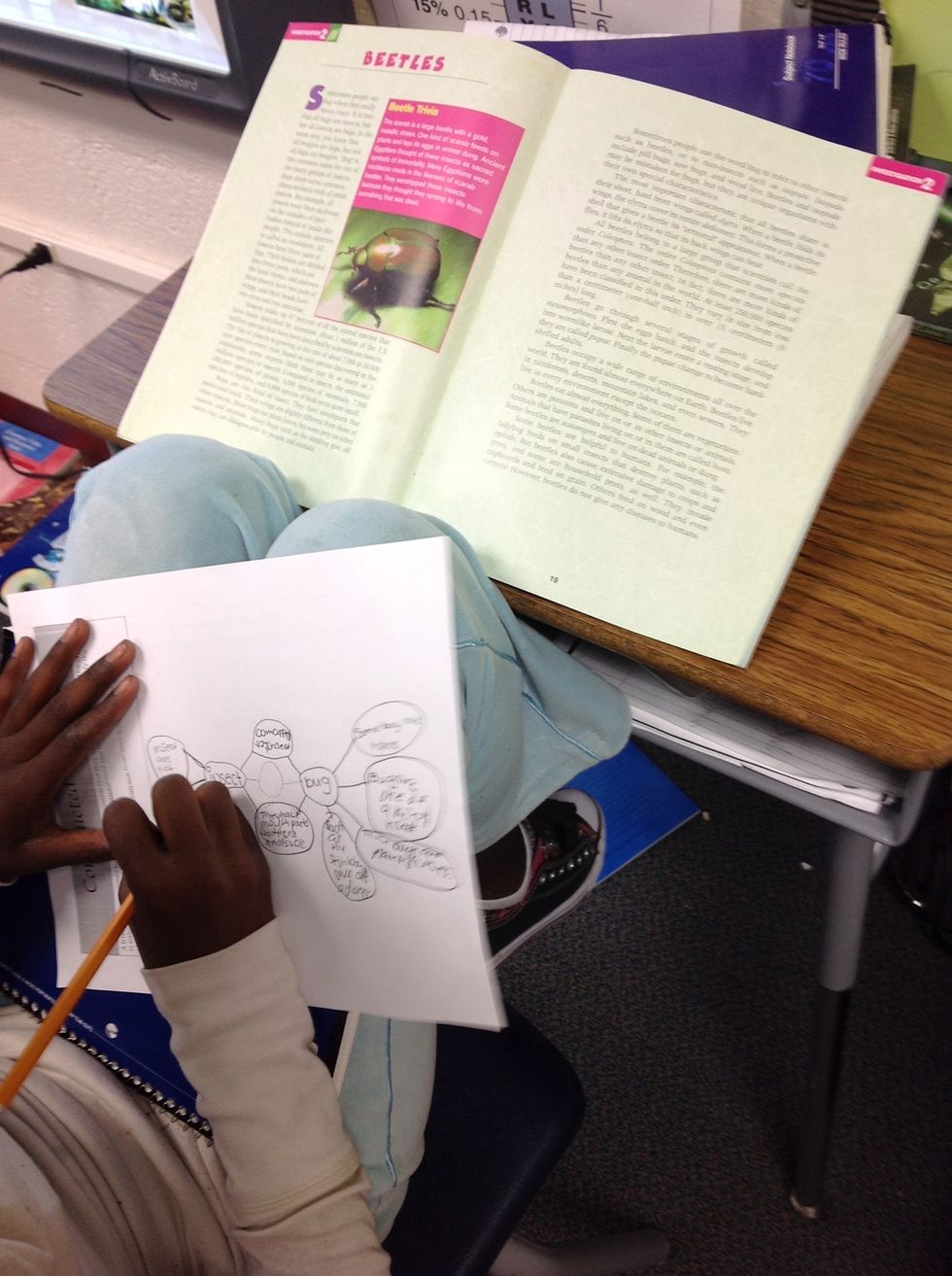 Create a graphic organizer so that the information you acquire is easy to read and organized.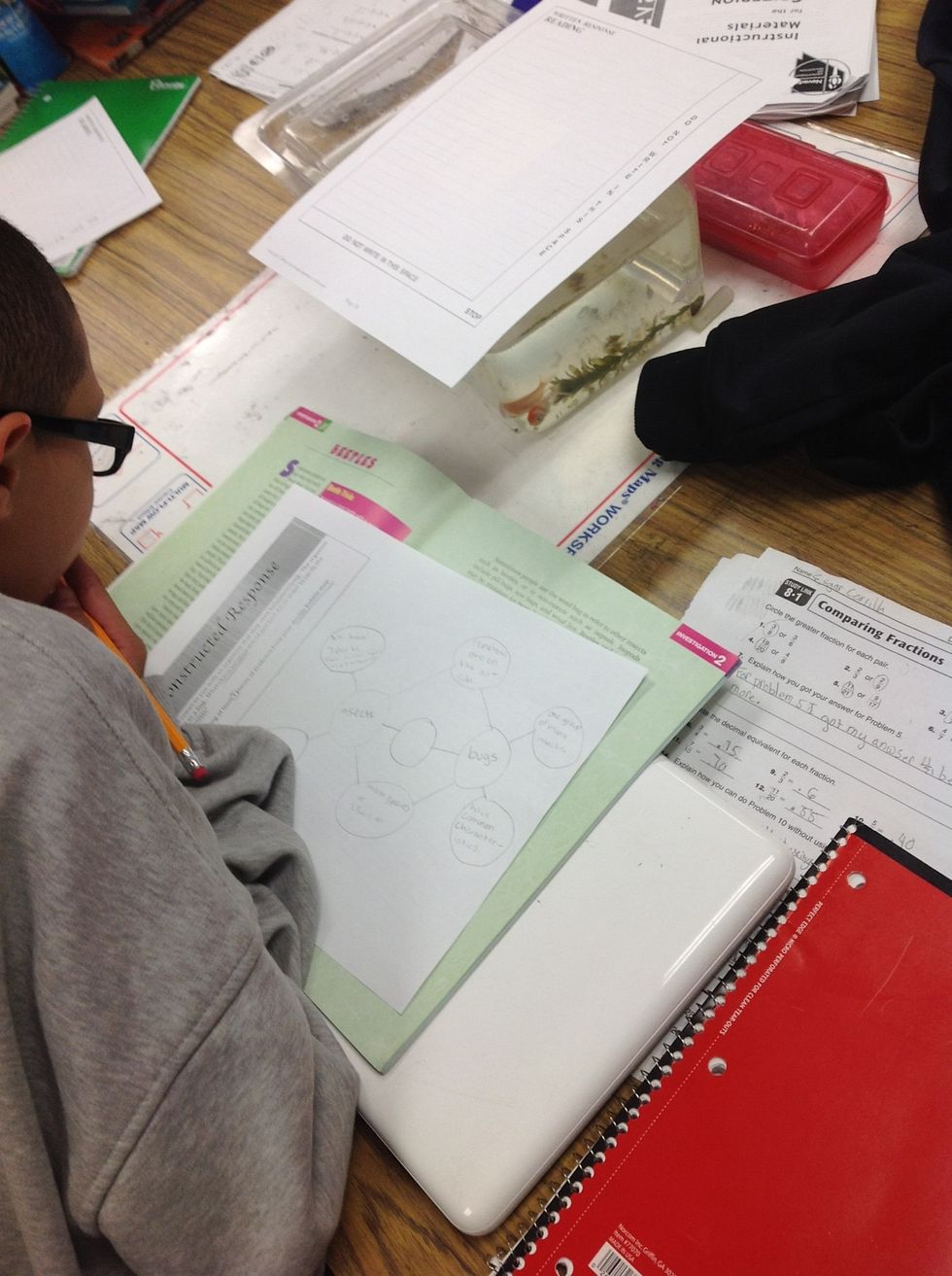 Look over your information carefully. Does it help you answer the question?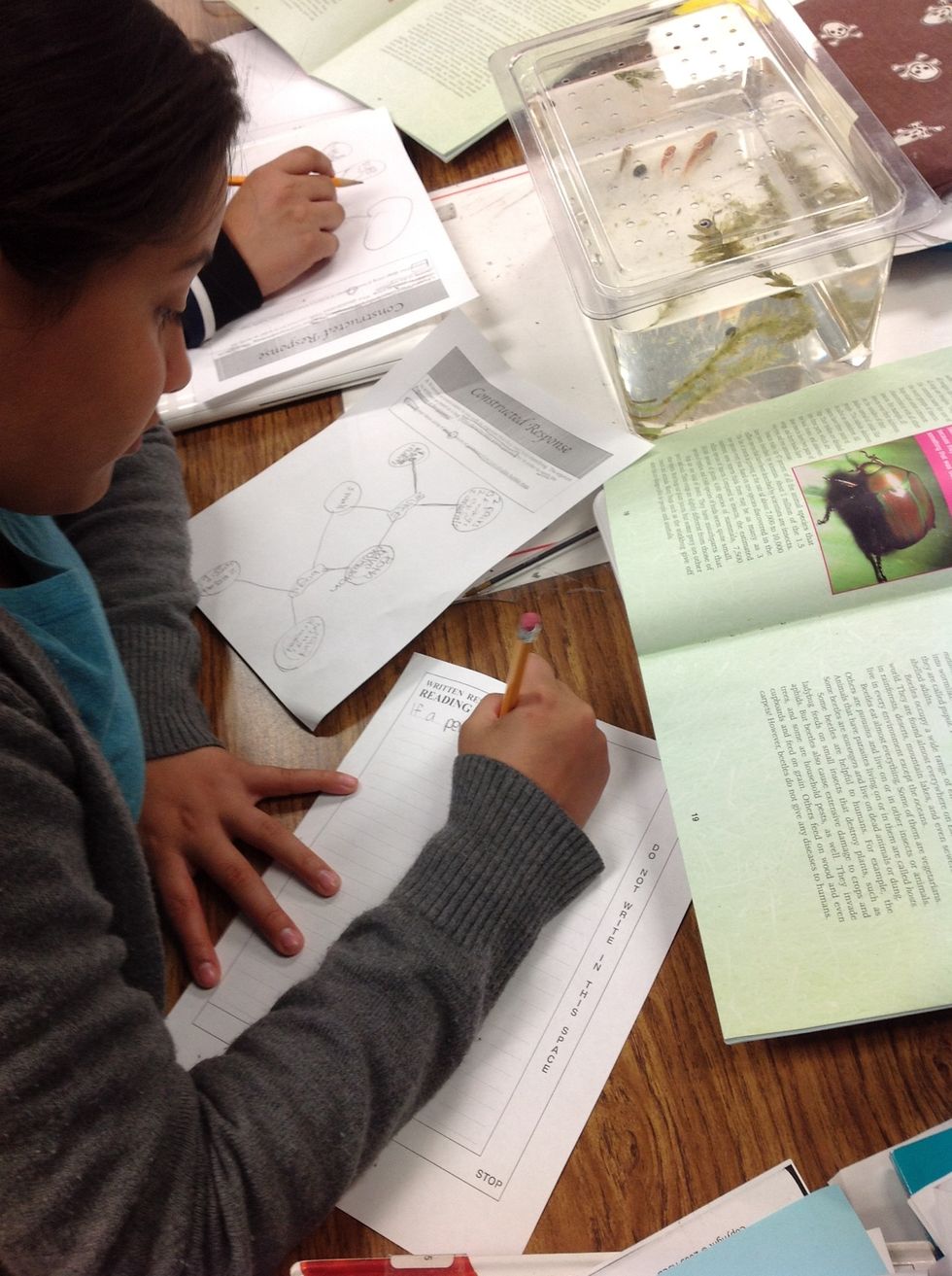 You can now write your answer to the prompt. Remember your writing traits!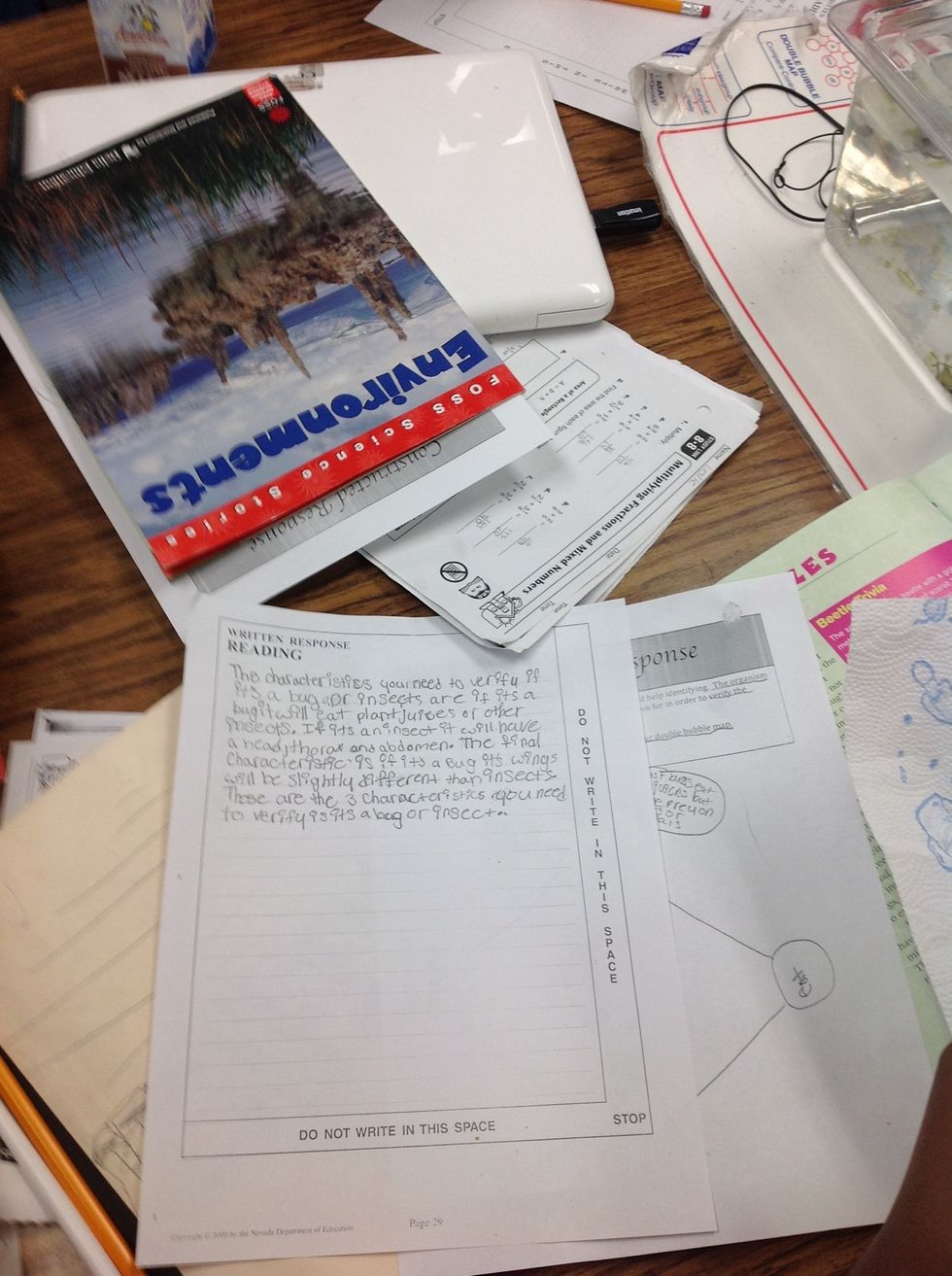 You now have a finished constructed response prompt! Be sure to review your answer!
1.0 gently used brain
1.0 State test
1.0gal Patience
1.0bnch Pencils
1.0 Big pink eraser
1.0 Reading passage