A guide showing how to easily solder those tricky SMT ICs and other components. Now you can make that USB to Serial converter or other projects with SMT parts!
6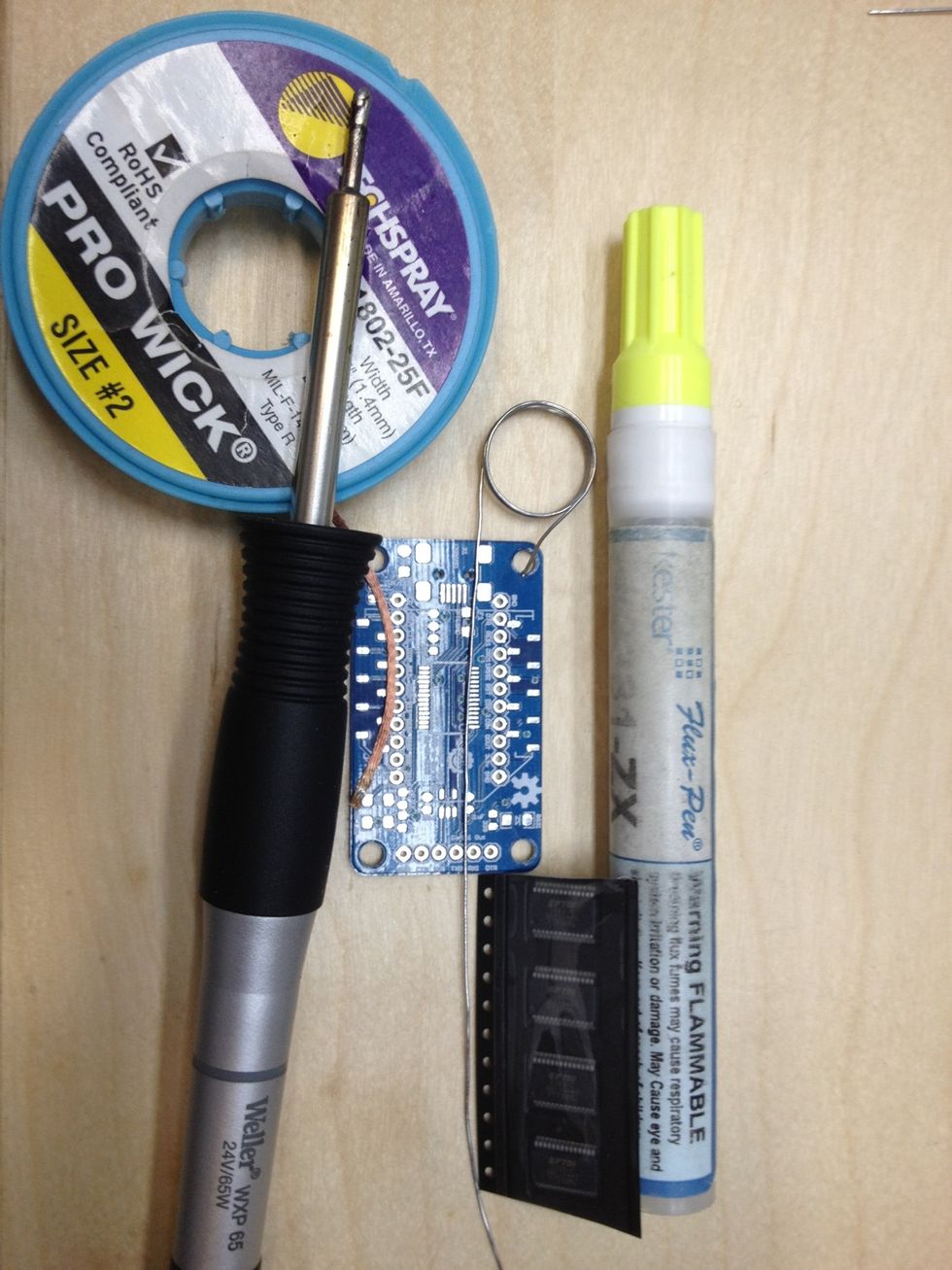 Gather supplies There are some great values online for supplies. Shop around and don't forget to check out Craigslist for used soldering stations if in need of one!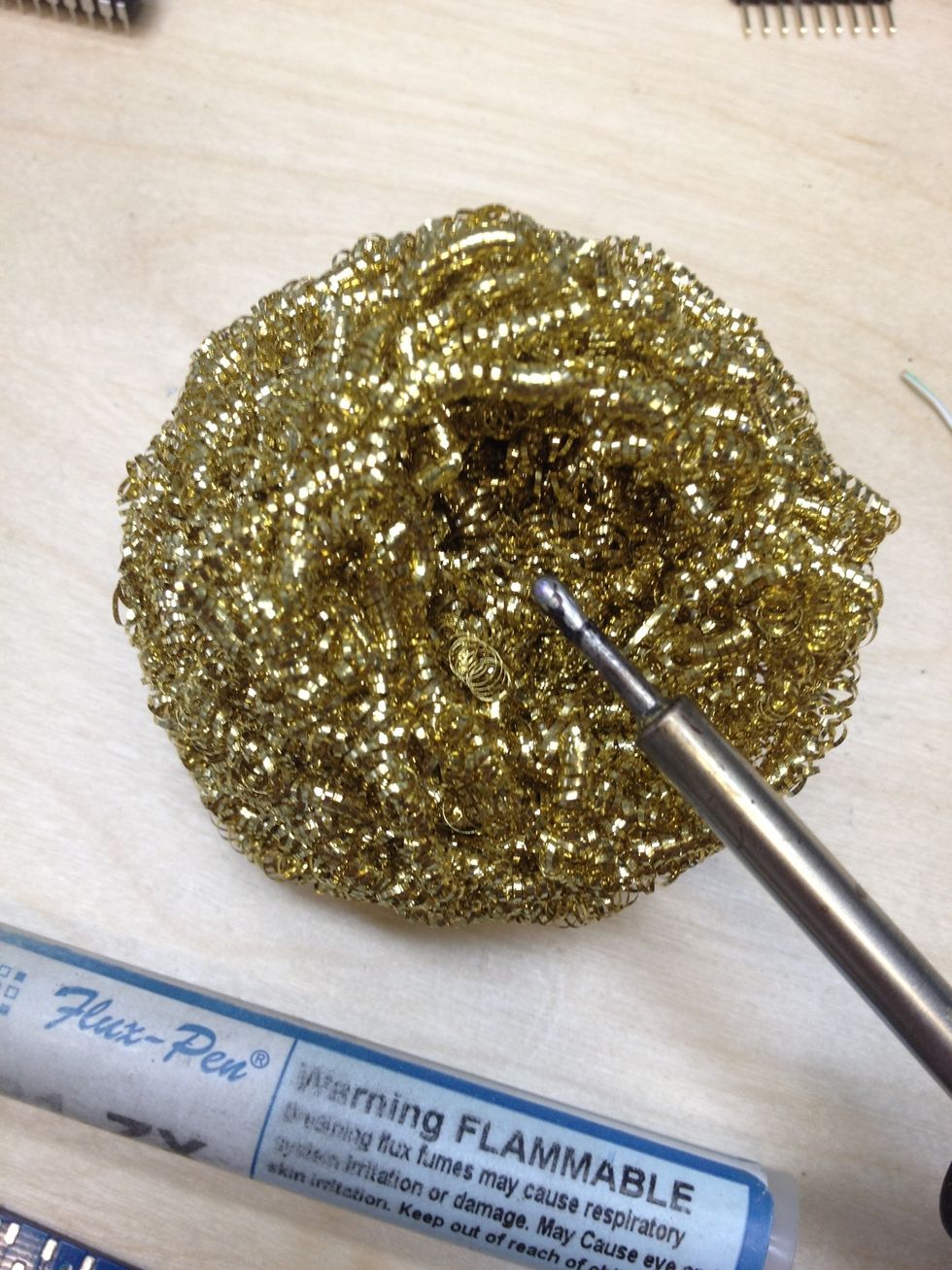 A good iron/tip will last years and years with proper care. Always keep tip tinned when not using or when placed back into stand. Clean and tin the tip often while soldering.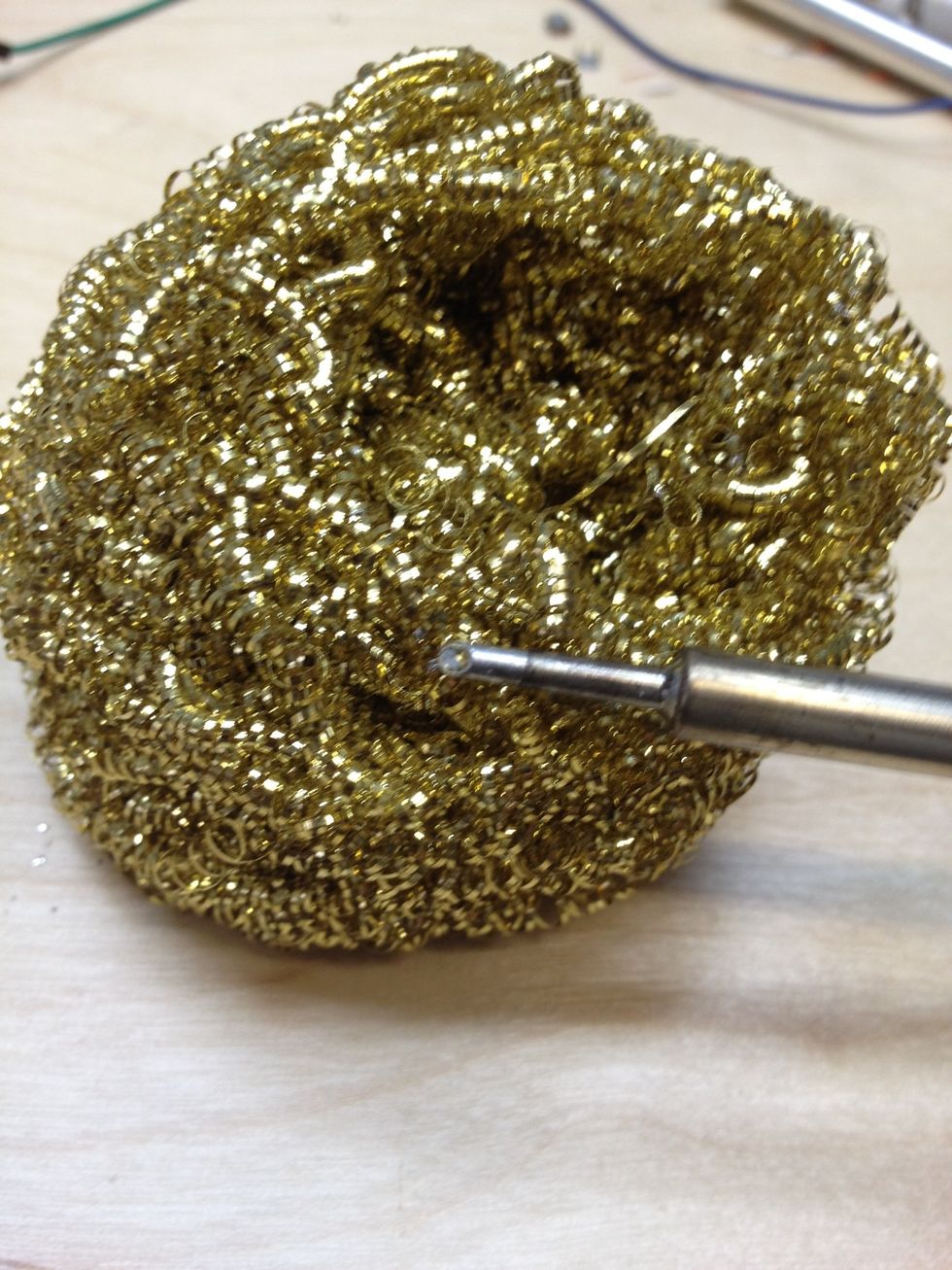 This is a gullwing tip, cleaned and ready to be tinned. Notice the dimple which will hold a pocket of solder and makes soldering fine pitch high pin count ICs quite easy. (chisel tips work too!)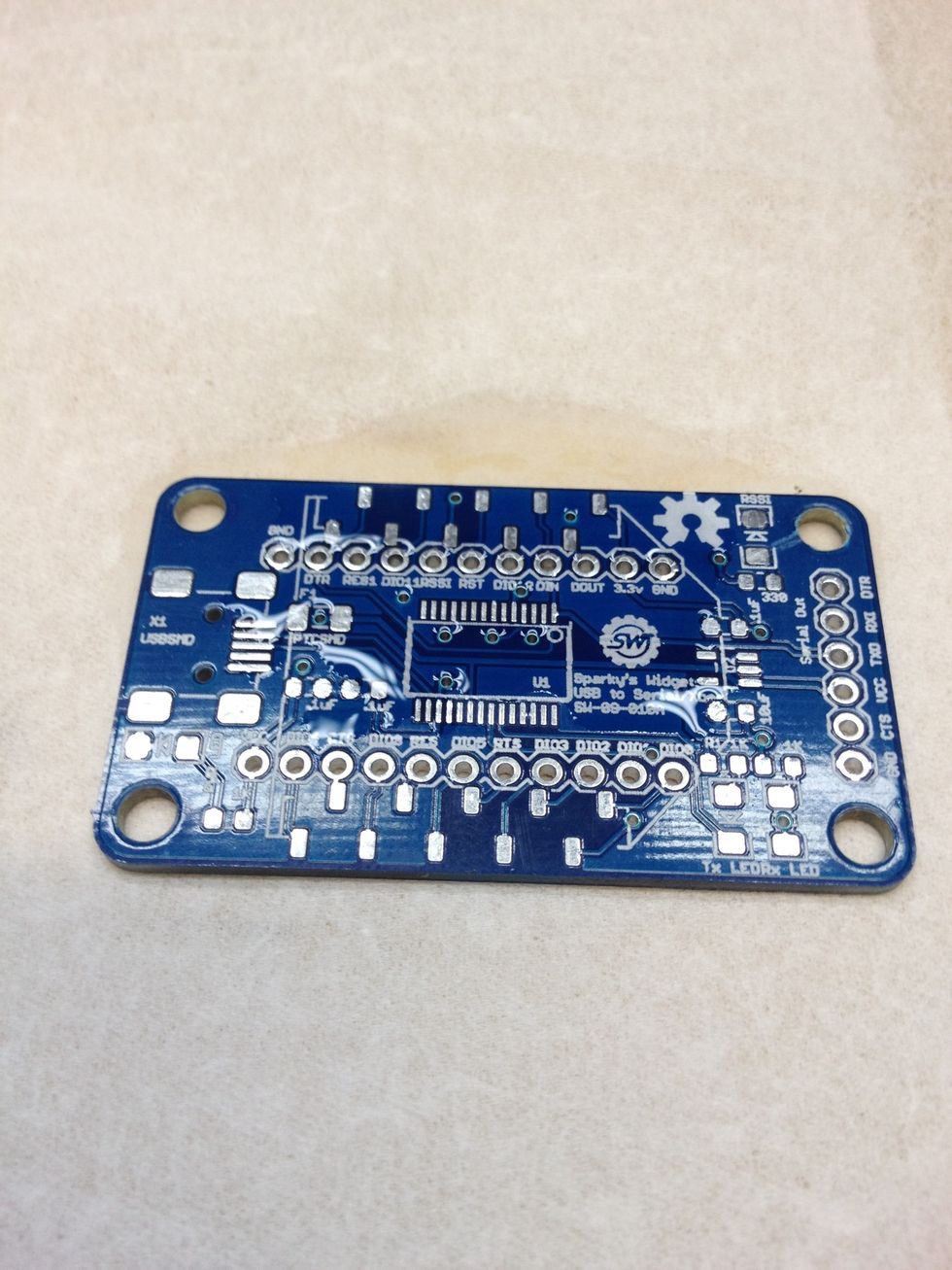 Clean off PCB with rubbing alcohol and a lint free cloth(kimwipes for example). We don't want any dirt getting in the way.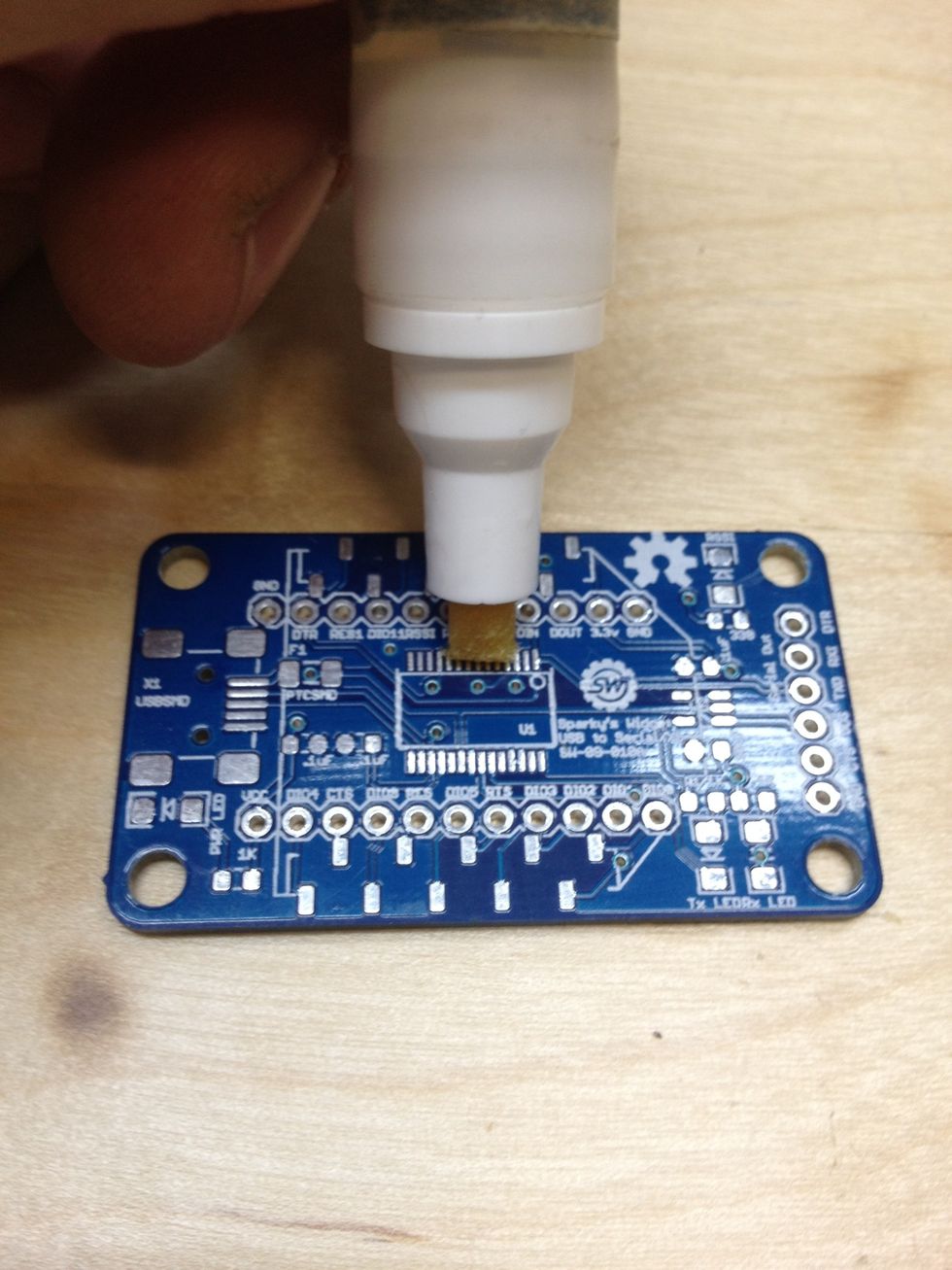 Apply flux to pads, I use quite a bit and will clean the excess off after soldering the IC.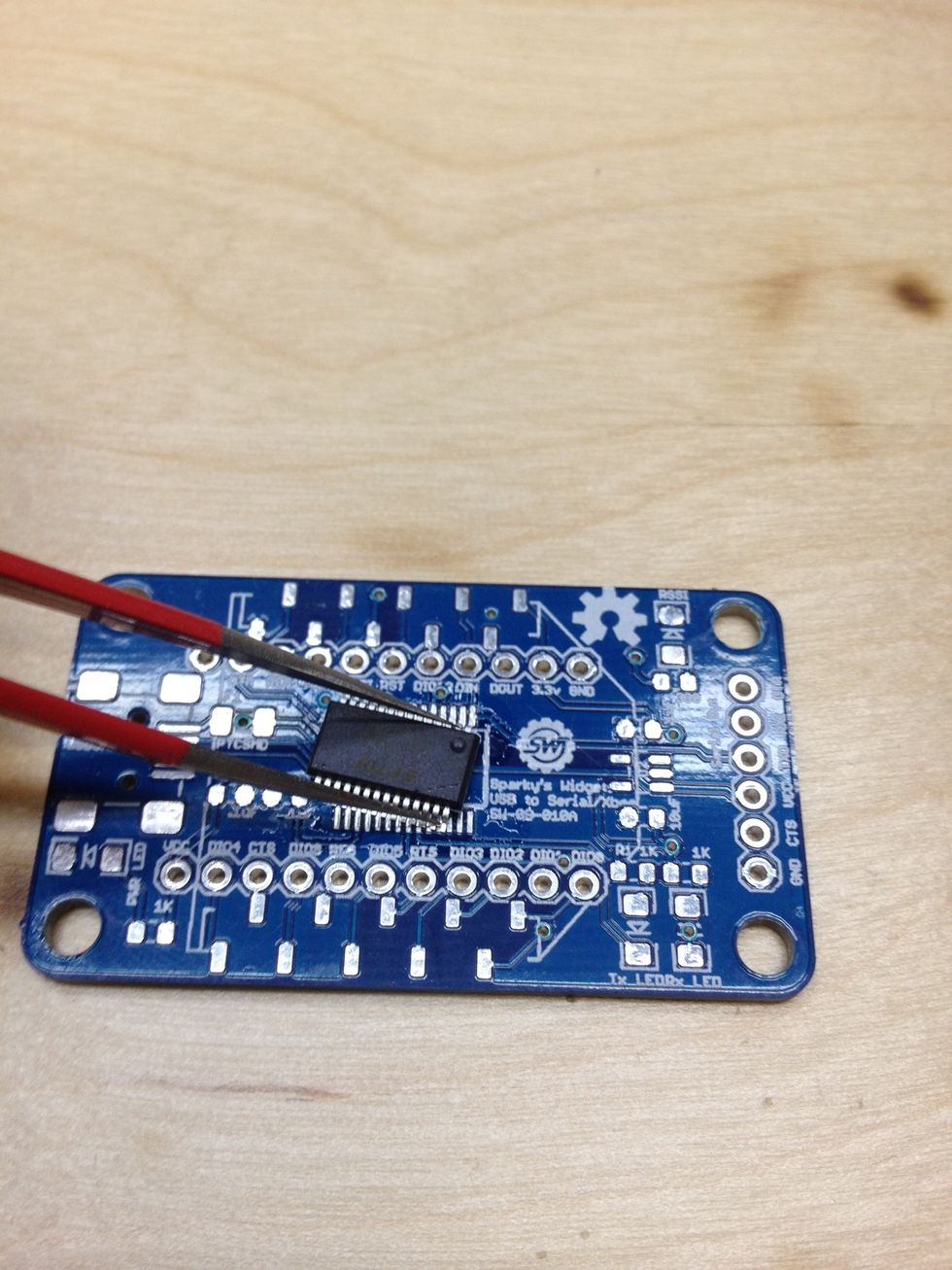 Position the IC making sure its in the correct orientation and location. Once in position tack a couple pins.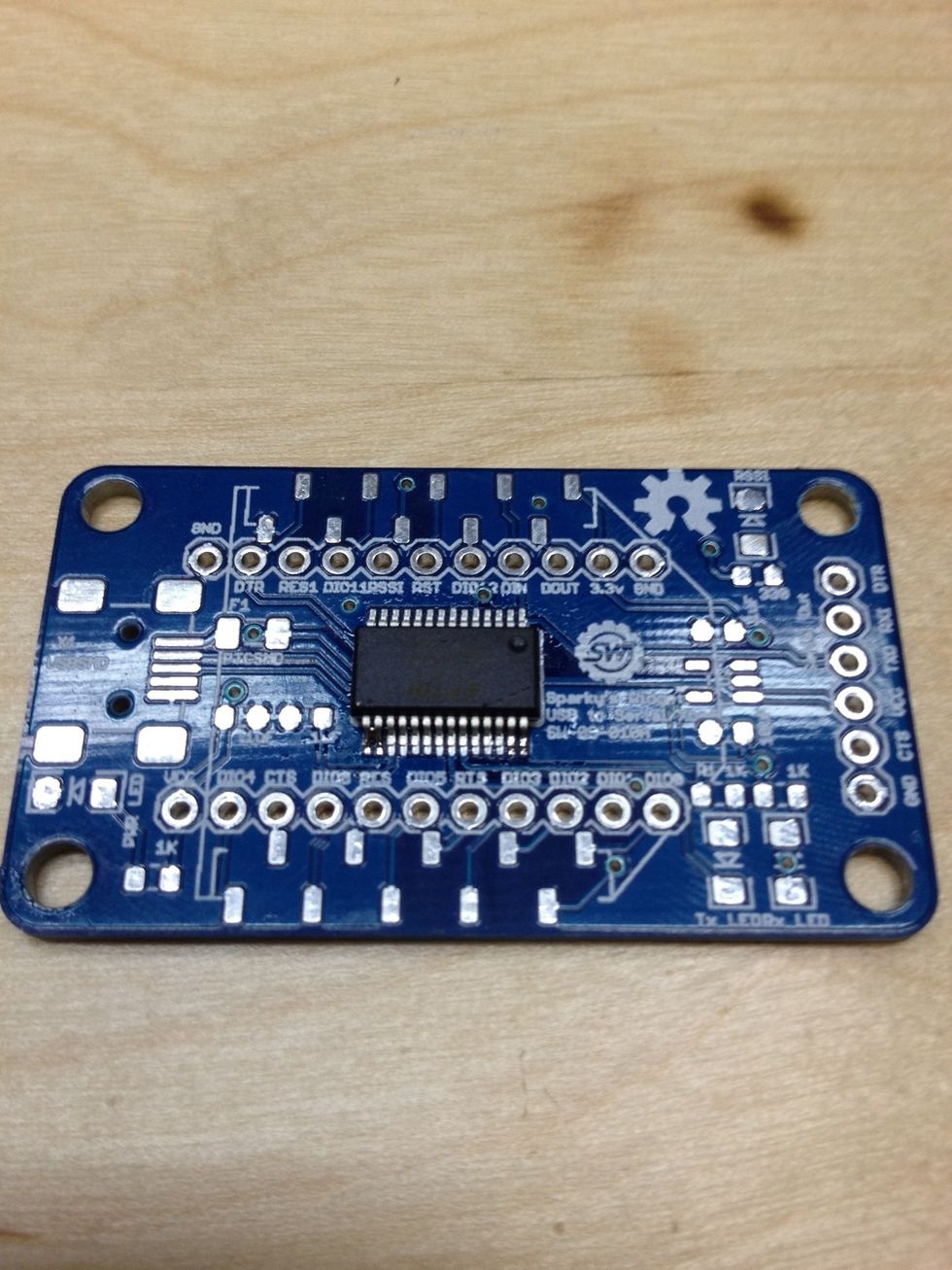 This side is tacked and the placement looks good. Let's go ahead and drag solder the other side. Now is a good time to put flux on the pins and pads again.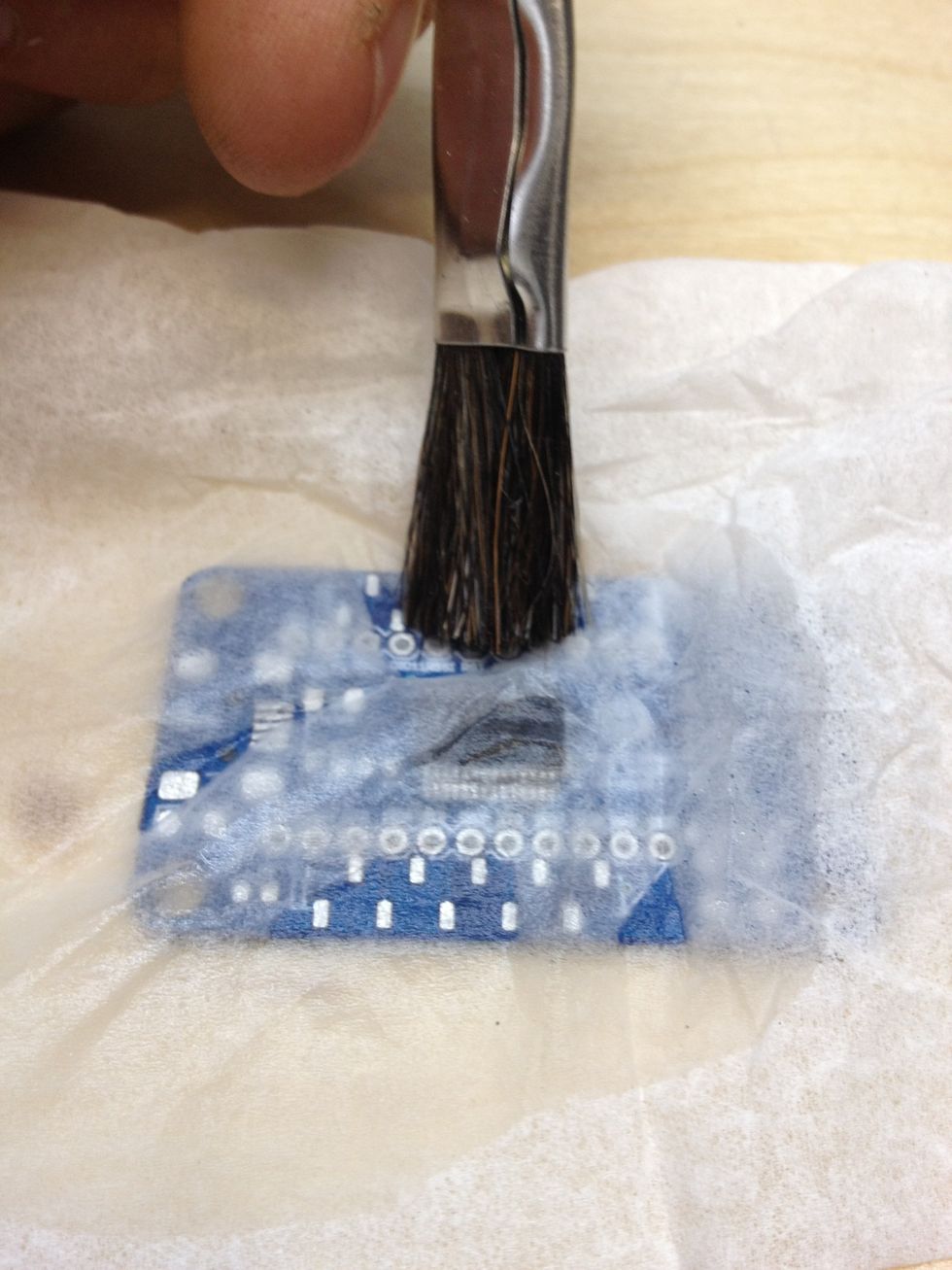 The last step is to give the PCB a thorough cleaning to remove any leftover flux. Flux can be conductive and corrosive so make sure to clean it good. Happy soldering!
Soldering Station (Weller, Hakko)
Quality Solder (Kester)
Flux-pen or preferred flux
Solder Wick (Techspray)
Rubbing alcohol
Lint free cleaning cloth
PCB and IC to solder
Sparky'S Widgets
We are a small open source hardware electronics design and fabrication shop that specializes in arduino style projects, and interfacing the world around us.