Part your hair into a section. Take a pump of the moose and apply it to the sectioned piece of hair.
After applying the moose, take a sock and roll your hair onto the sock, as you would with a curling rod.
Tie the sock twice. You may secure the sock with bobby pins, if needed.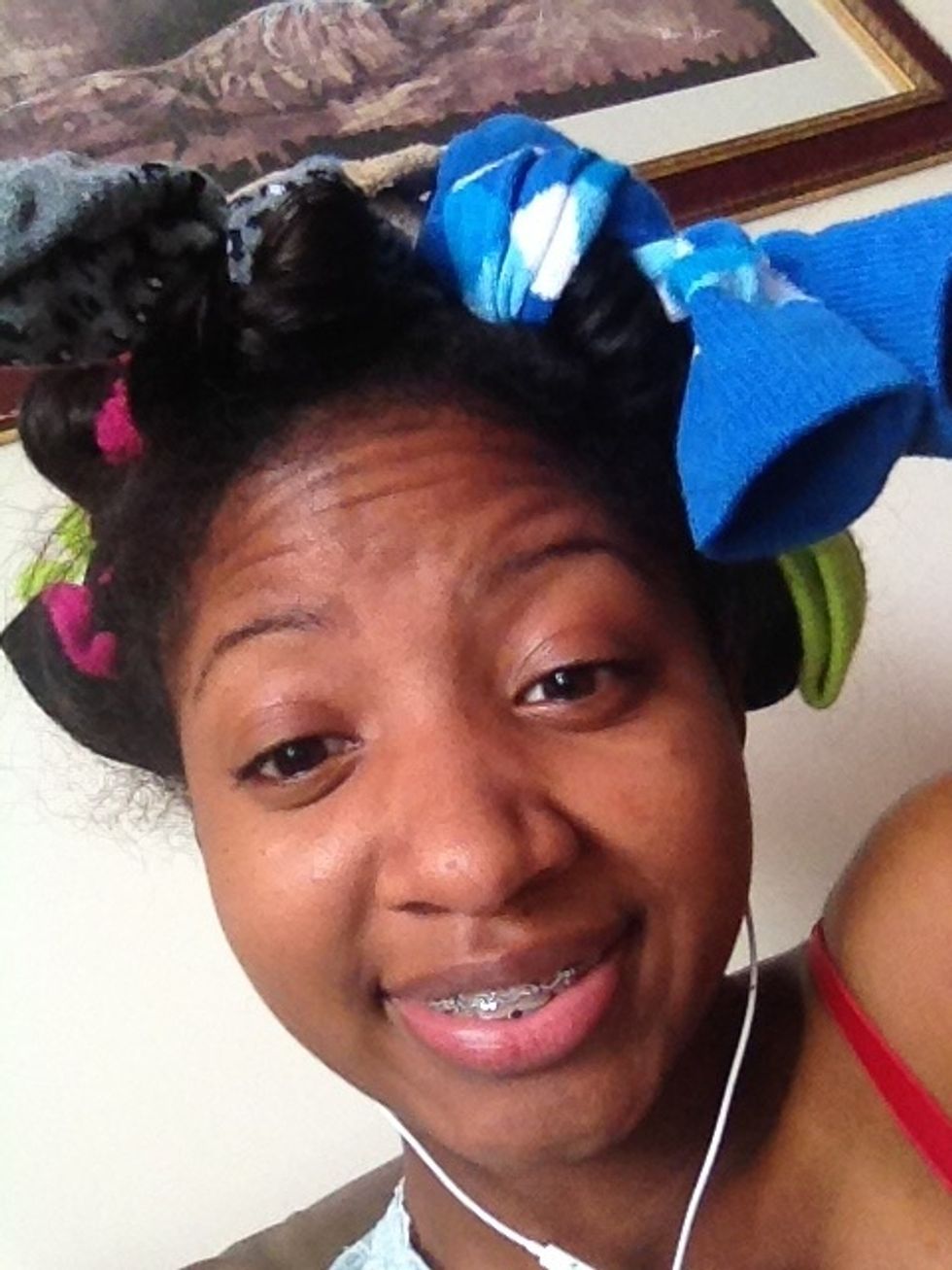 After you finished it should look something like this.
I would prefer to do this at night.
After waiting ....... It should look full and pretty like ....
This :)
Tajai Jones
Just a girl in a small world, trying to be herself without being judged. PERSONAL INSTAGRAM: vidalocaa__