Sneak Healthy Lunches Into Office Life
1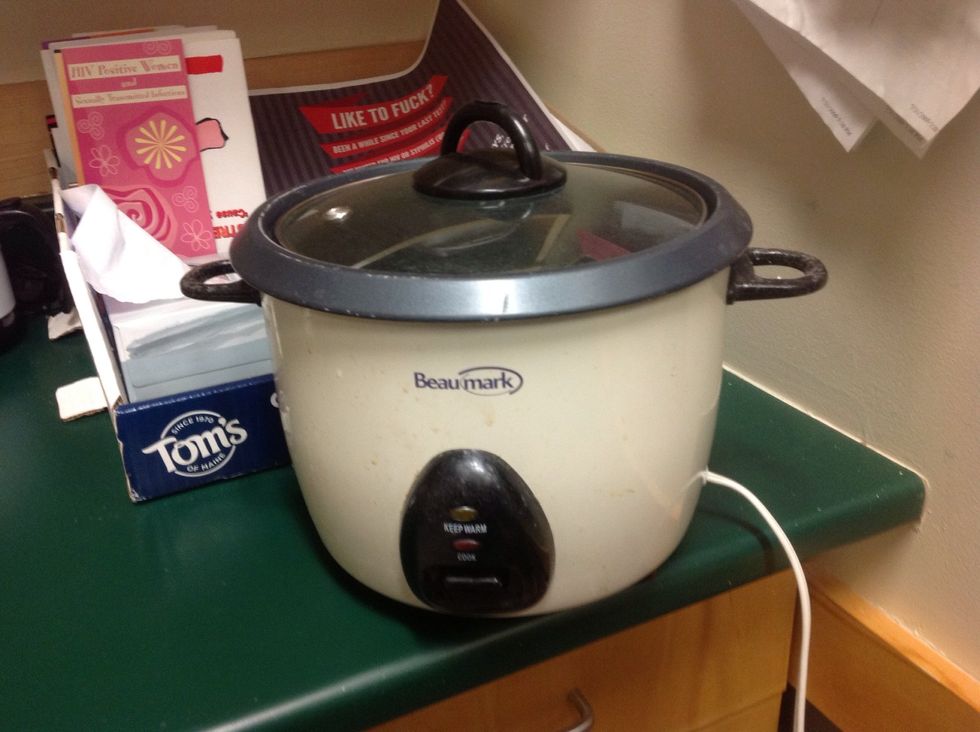 I bought this rice cooker for 20$ at Walgreens in 2005 when I lived in SF and it's lasted forever. I survived in SF living in a hotel room with this and a hot plate and often hosted dinners in my room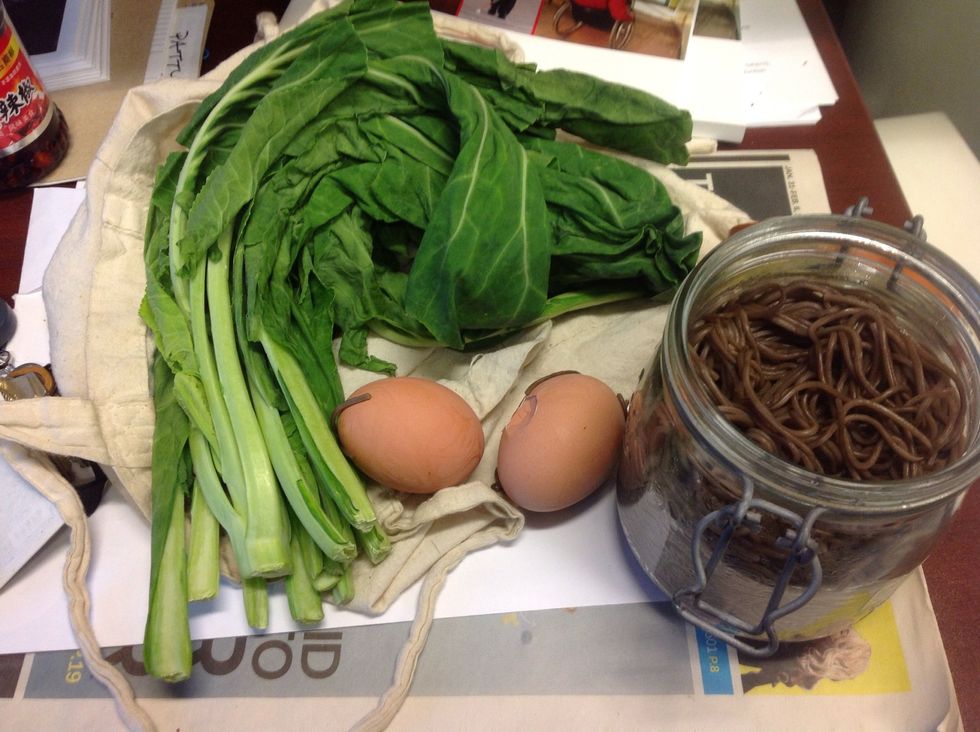 Aside from the collards, the rest are pre-cooked. However, I've cooked each of these things in that rice cooker before. I'd cook each separately, especially to avoid potential salmonella from eggshell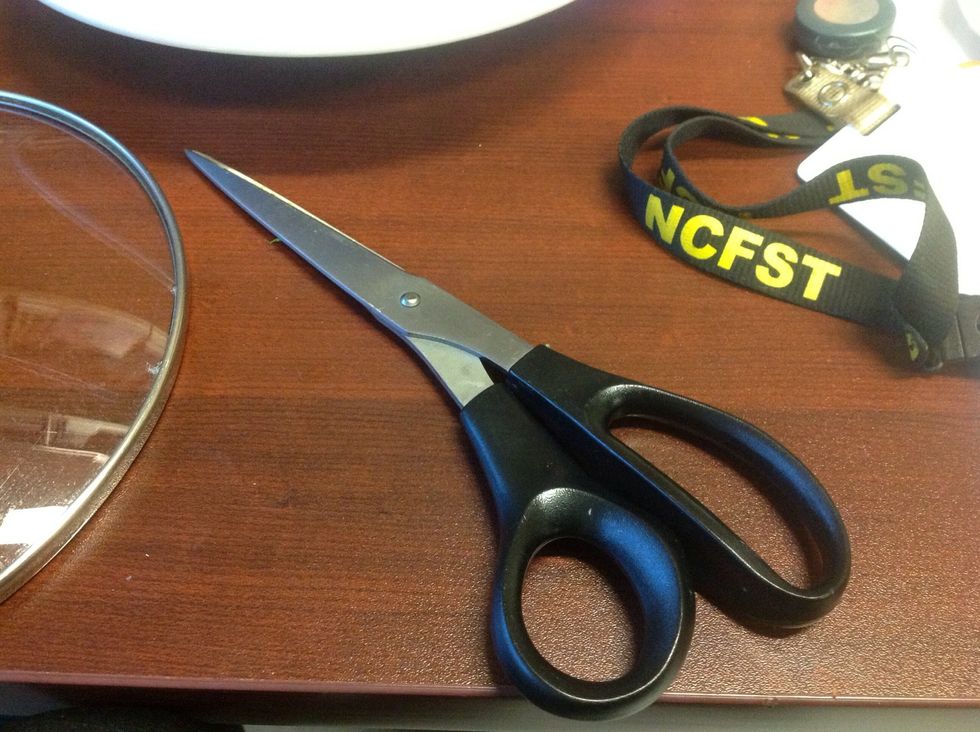 Scissors don't need to be fancy to be your friend! These oldies can get through pretty much anything my officekitchen puts them up to. And are still happy to cut eyeholes in my Naomi Campbell mask.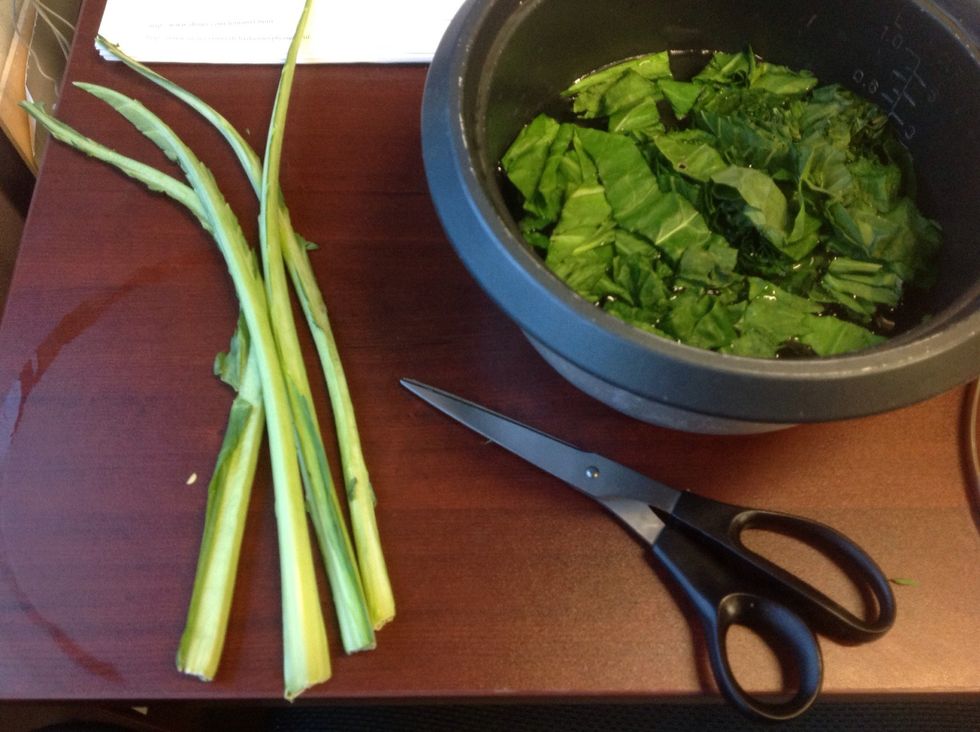 I know I'm losing out on ruffage but I don't like cooking the leaves past the point of doneness to make the stalks done. I trim them like this and chiffonade the leaves. Stalks for stock!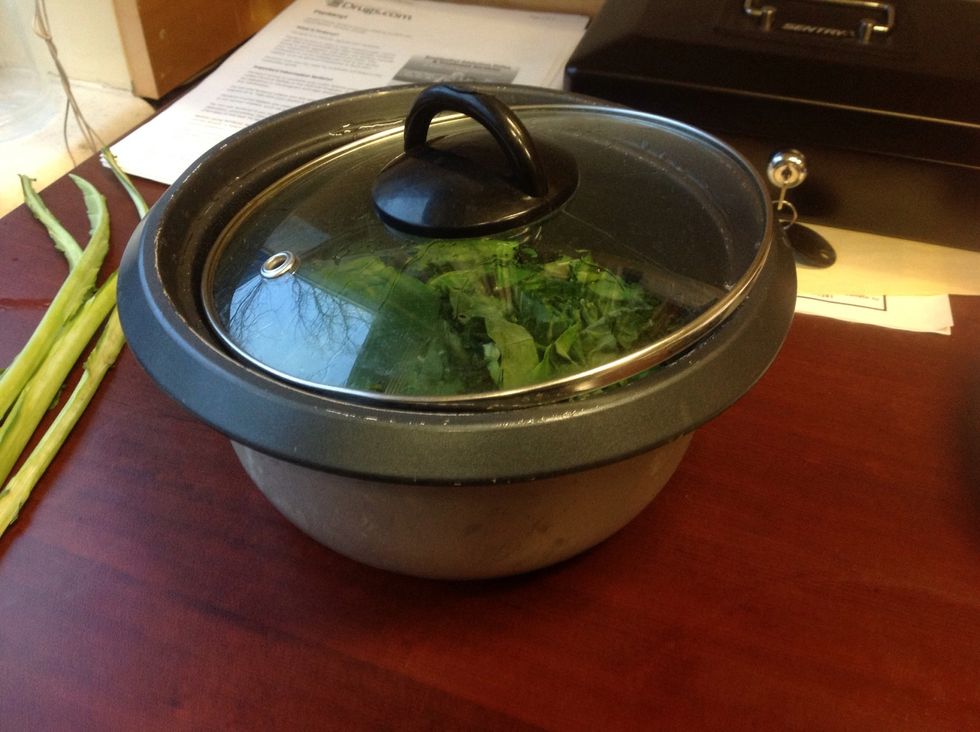 Actually, I used the electric kettle in the kitchen to boil some water and then just added the greens to blanche. It's great as a mixing bowl or just warming up what you brought from home.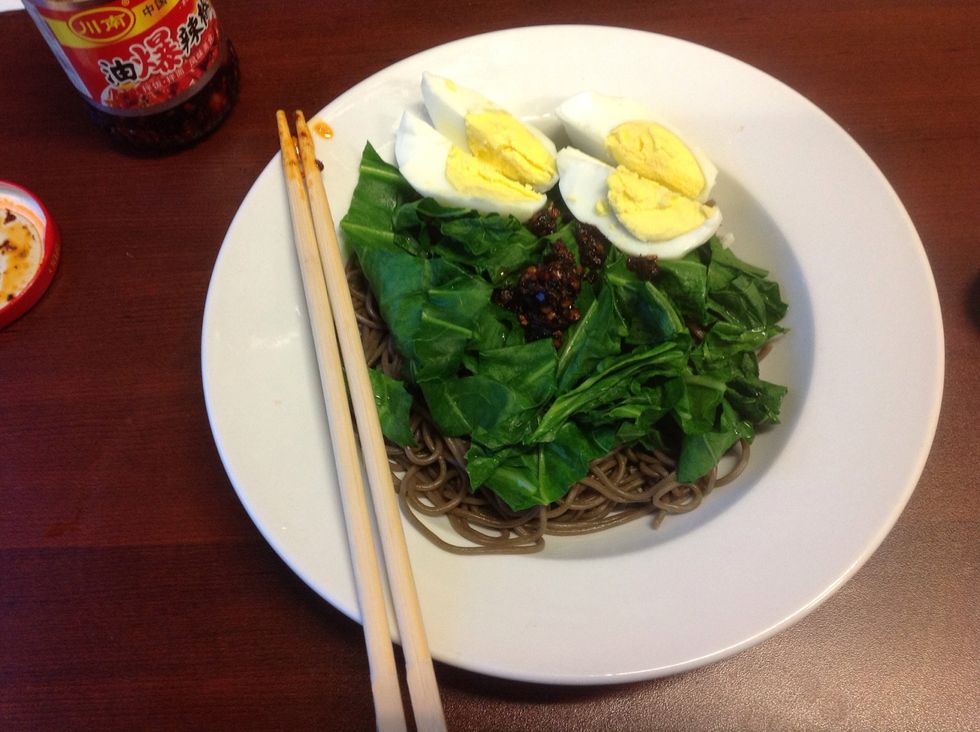 For other microwave haters out there, here's a super tasty lunch that can be made while you're working. I added sliced egg and Chinese chilies in oil to my soba and blanched collards. YUM!
Rice cooker
Clean (clean!) office scissors
Rice, couscous, pasta (a starch)
Leafy greens (kale, rapini, collards, chard)
Protein (nuts, beans, smoked fish, boiled egg)
Condiments! Condiments! Condiments, Rose!
Mikiki Mikiki
Queer, politico performance artist and harm reduction worker lookin to make bad food gooder.