Download SnapGuide from the Apple App Store or store for your mobile device.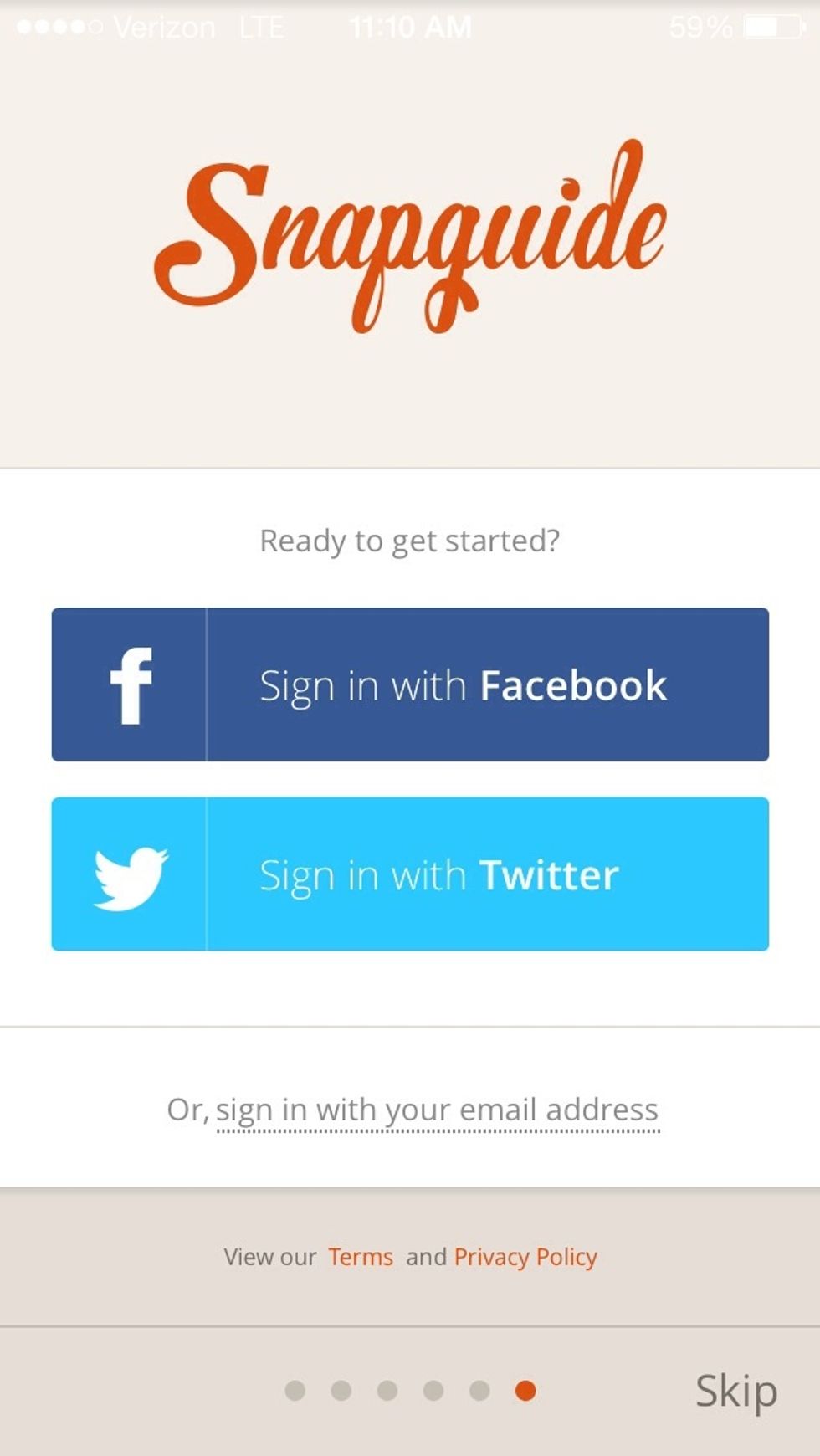 Sign up for your account with Facebook, Twitter or your email address. Once sign-up is completed you can sign-in.
You can view & explore SnapGuides without logging in, but sign-in to create a guide associated with your user name.
Explore the already made guides or search for a specific topic for which you will add your own guide.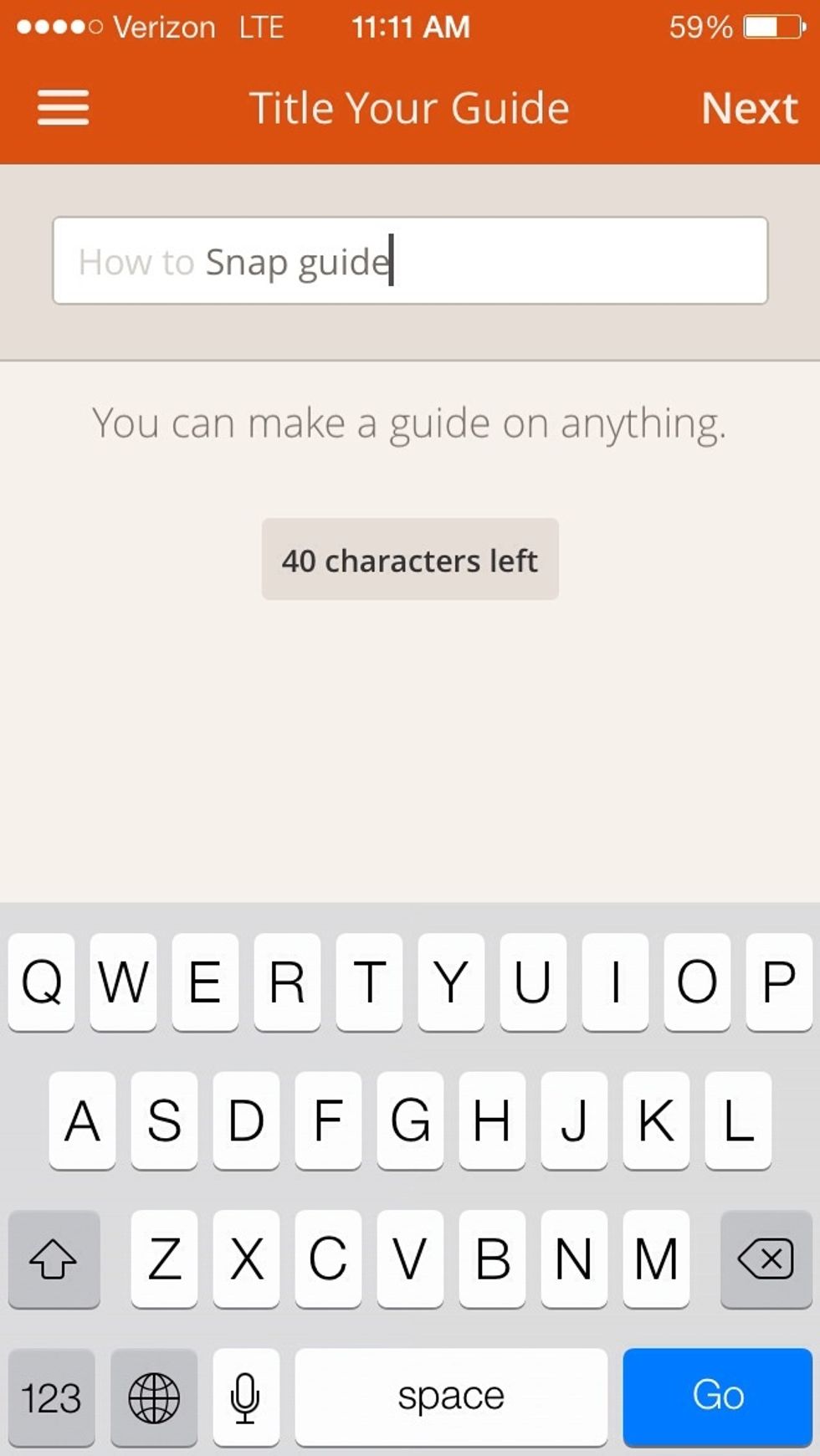 To create your own guide create a title for your "how to..." As the title page.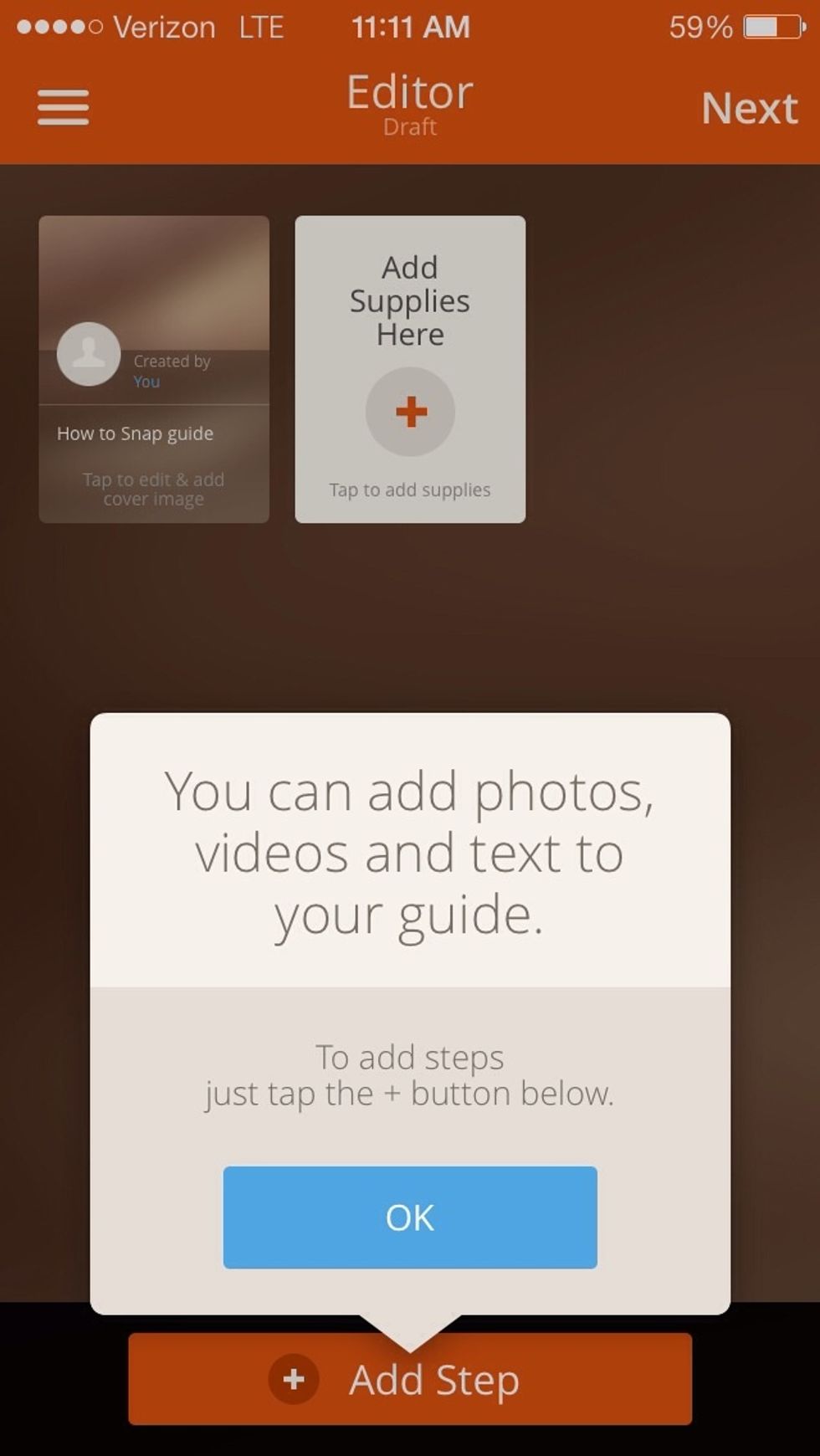 Choose to "+" supplies or steps that have text only, video or photo. Do this step by step until you've completed your guide.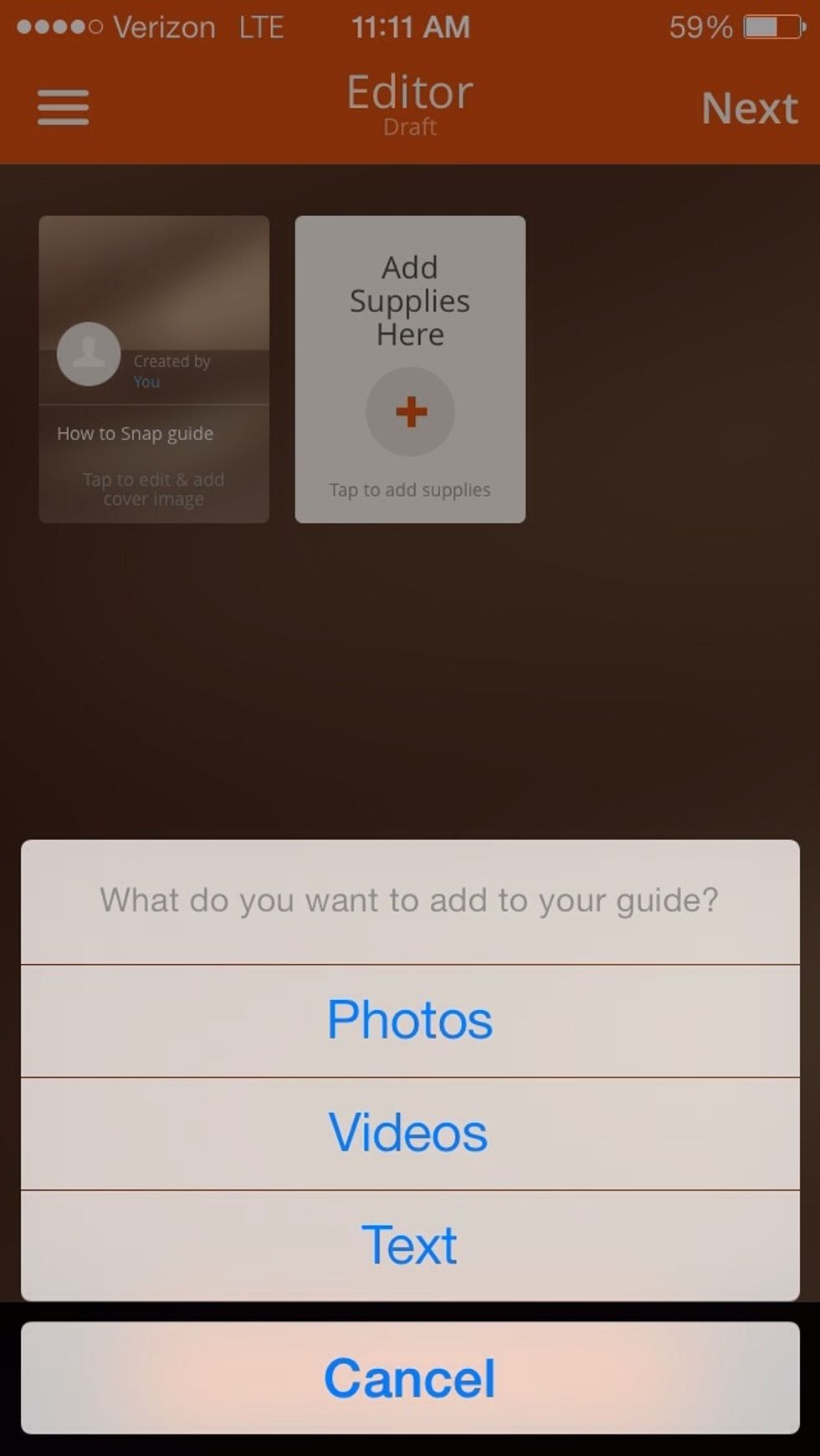 Choose to add a step with text, photo or video.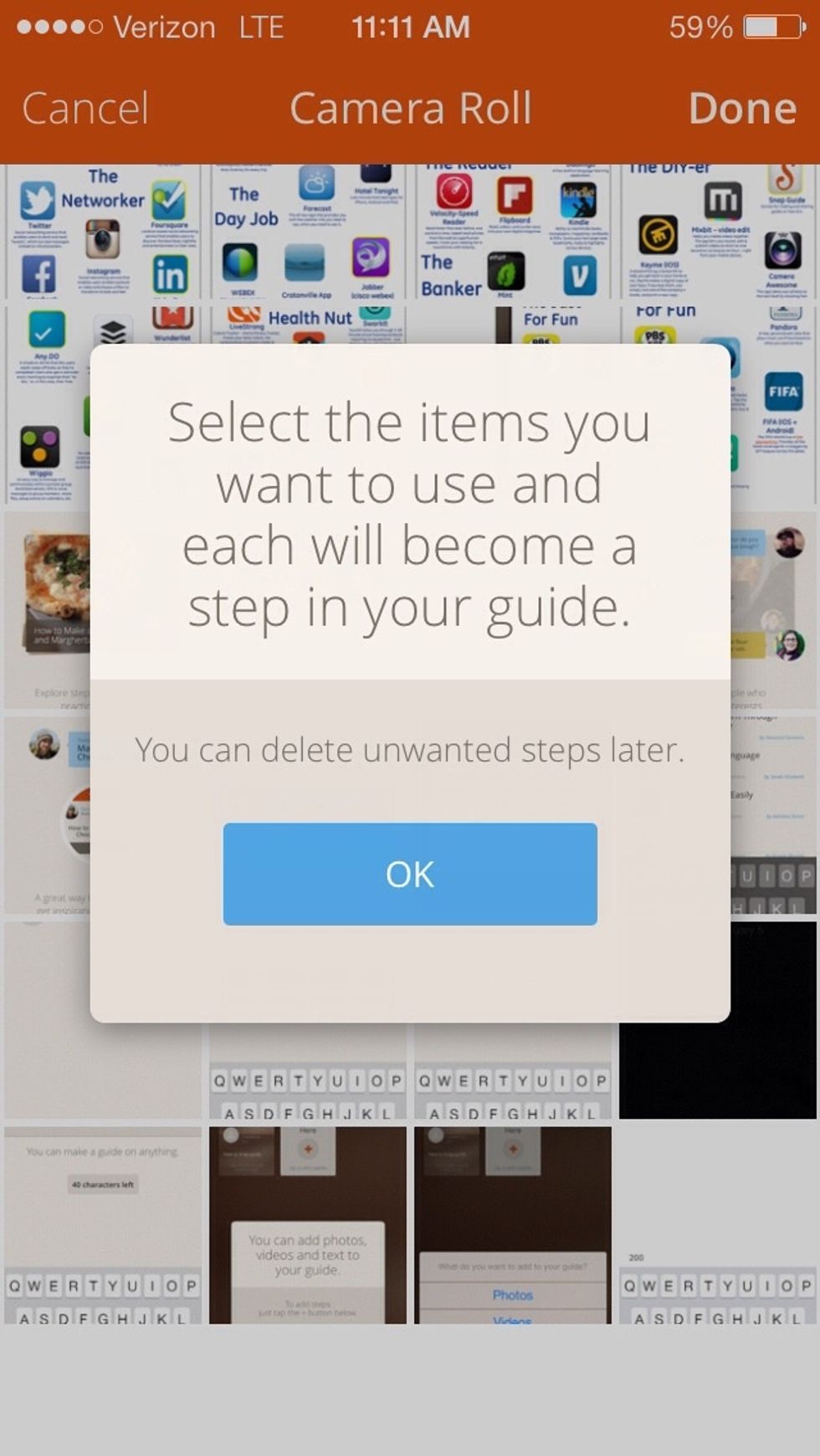 Enable your mobile device to access and use your photos.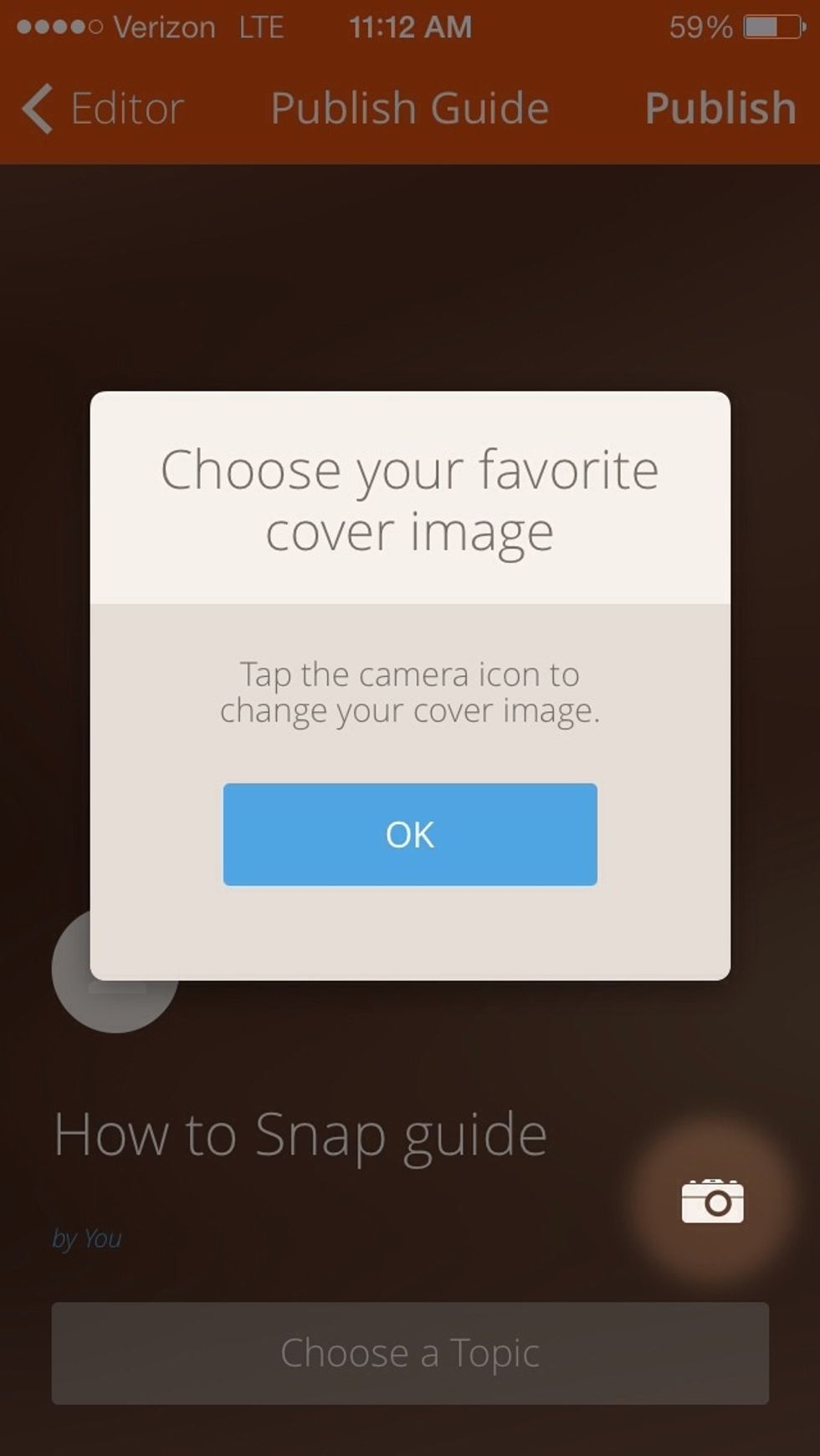 You can choose to add an image to the cover page.
When finished publish your guide for all to see the app. You can choose to mute the guide in order order for it to not be published publicly.