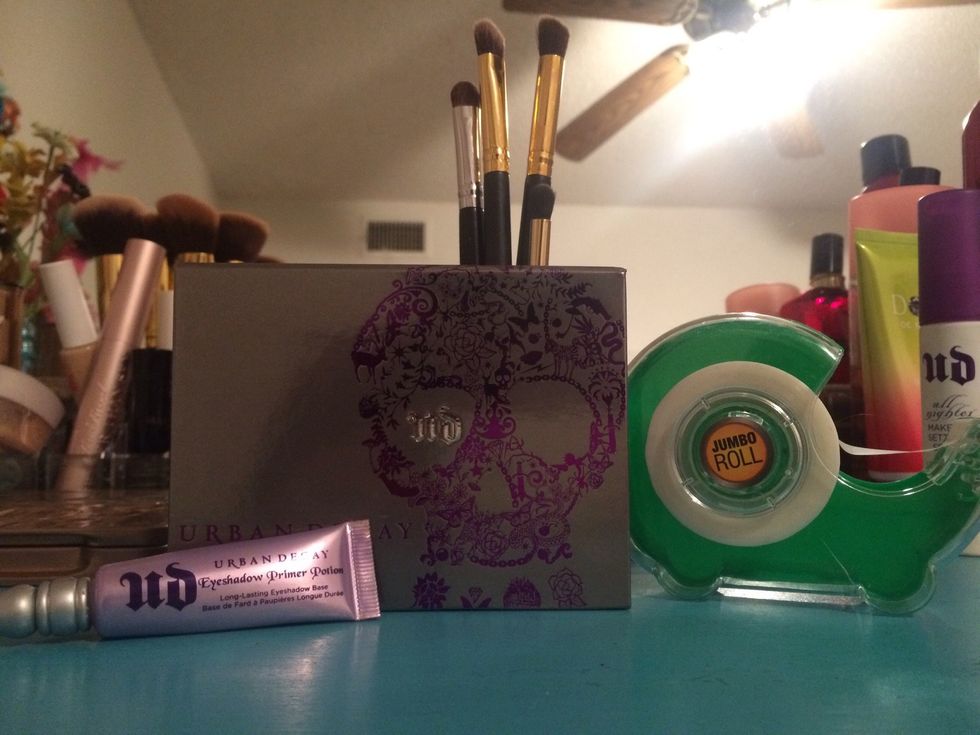 You will need to gather up all your supplies.
Starting off with the eyeshadow primer, you will only need to squeeze out a small amount (a little goes a long way) on your finger.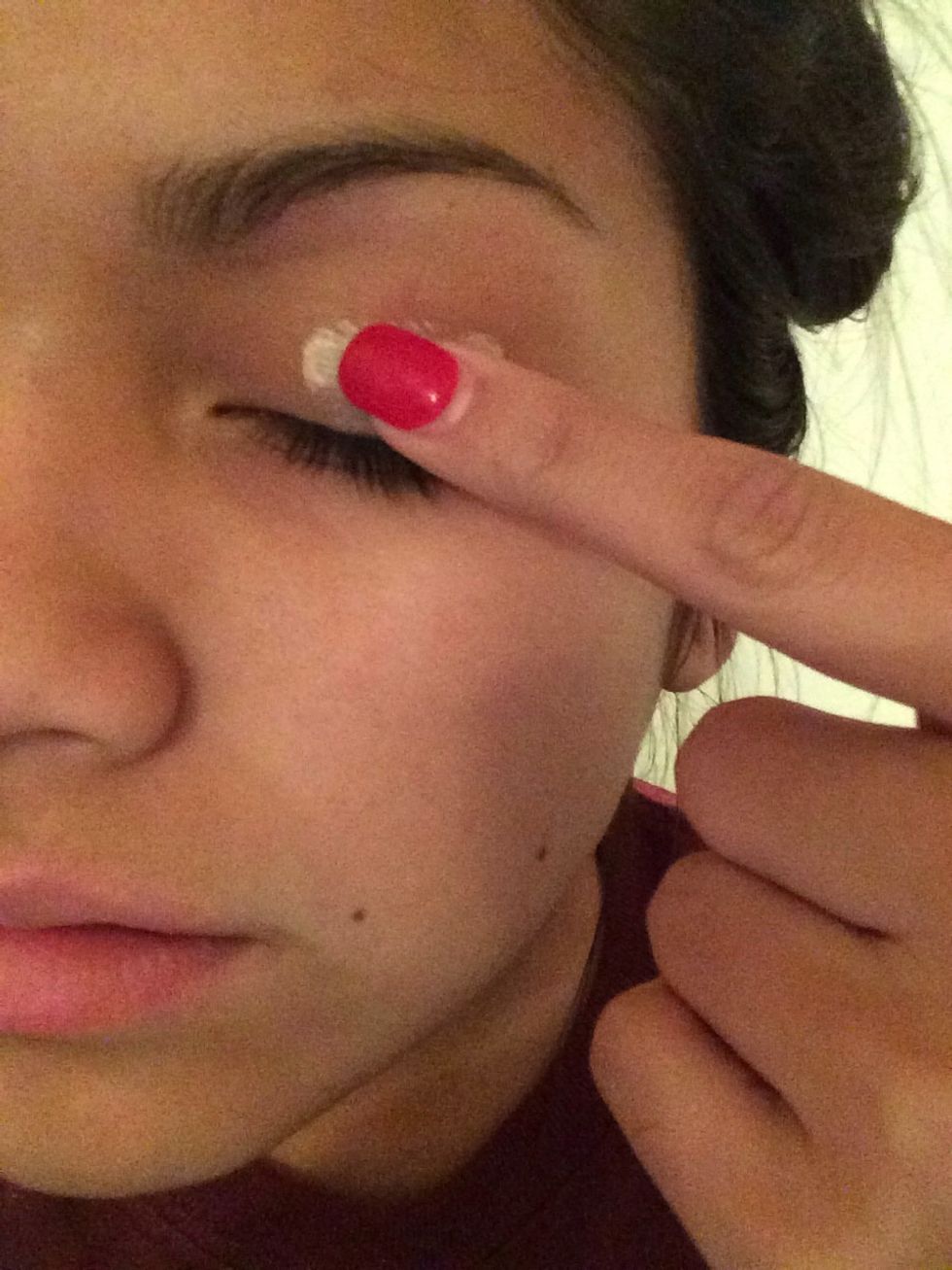 Now prime your eyes! Be sure to rub the primer all over the eyelid or you can also go as far as you think your eyeshadow goes.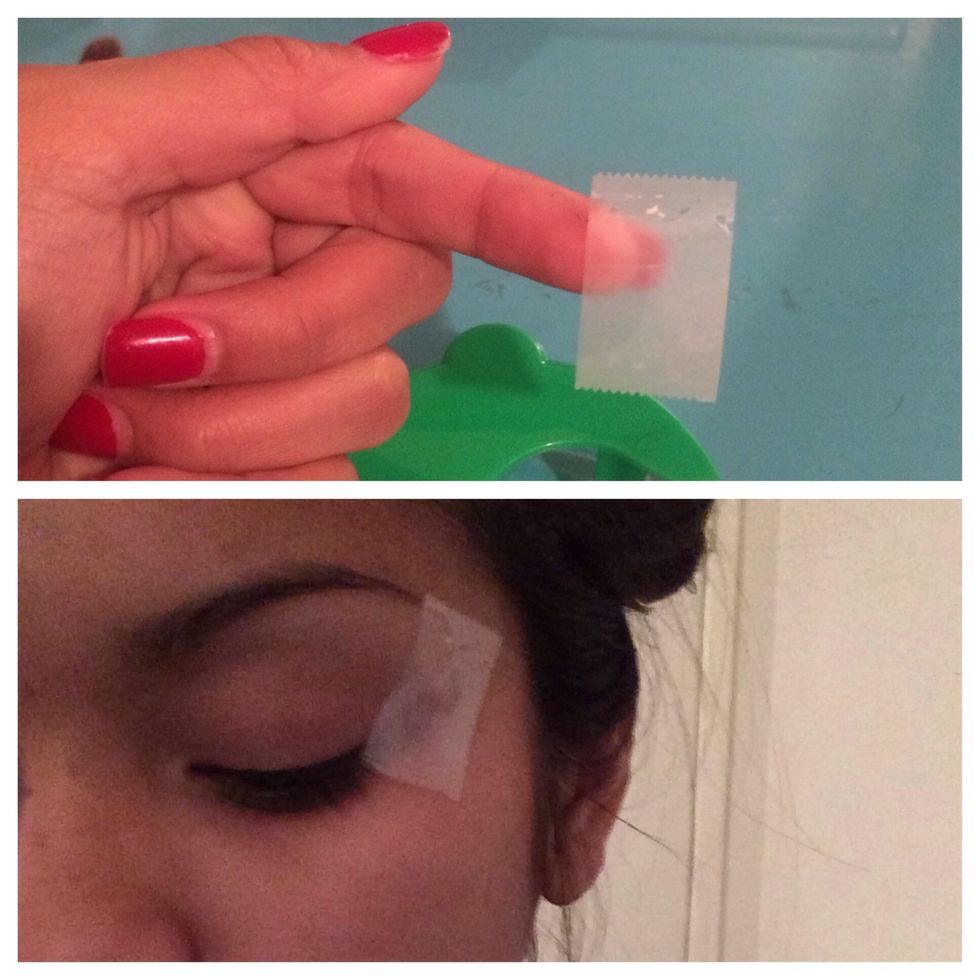 Time for the scotch tape! You will need to get an inch of tape. Starting with the outer corner of your eye, you will end at the end of your brow.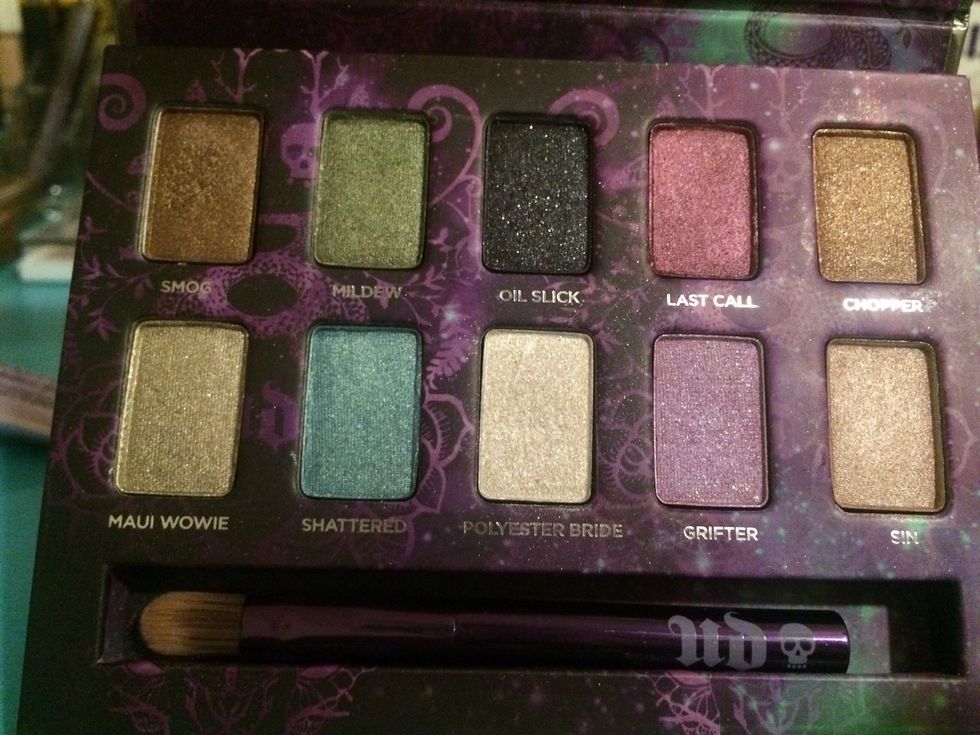 You will now get out your eyeshadow palette and eyeshadow brushes! :)
You will need to start off with a shadow brush (or just a semi-thick flat brush). Using "Sin" on the palette, dab your brush several times until you think you have plenty of color.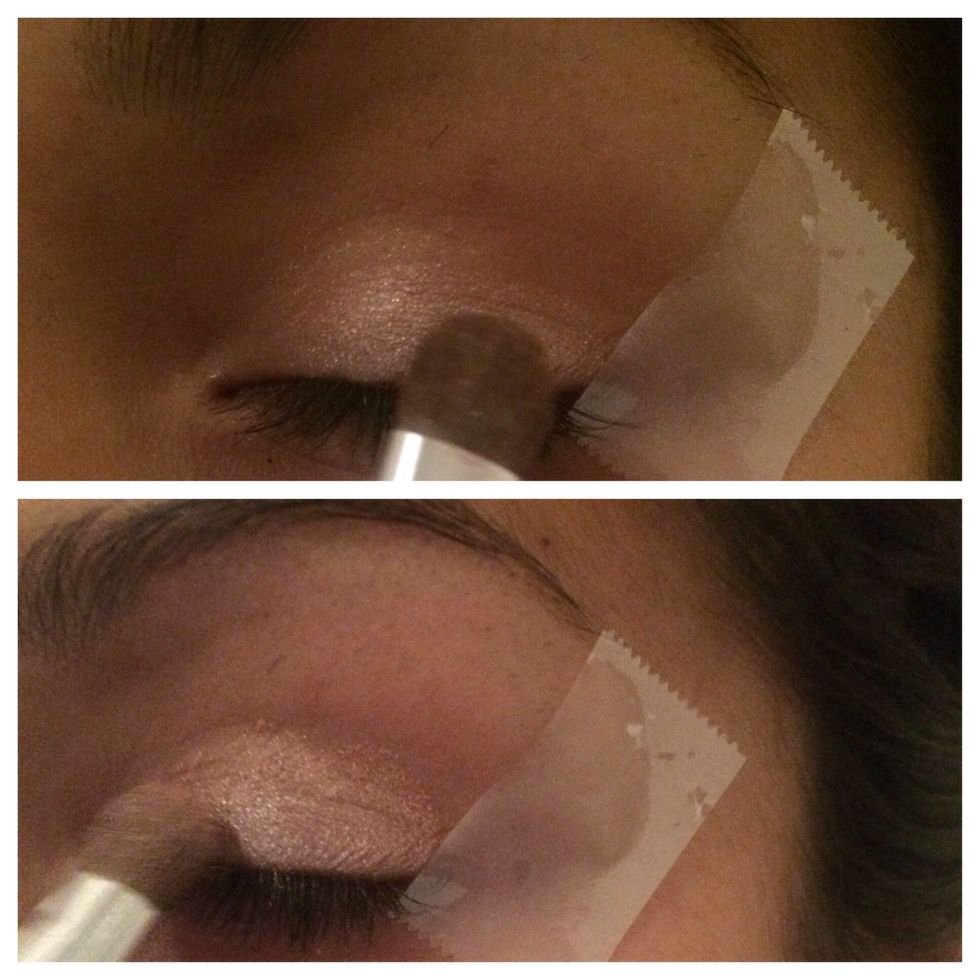 Starting on the bottom area of the lid, apply the shadow. You will want to do this in a dabbing motion. Try not to get much into the outer corner or around the crease area.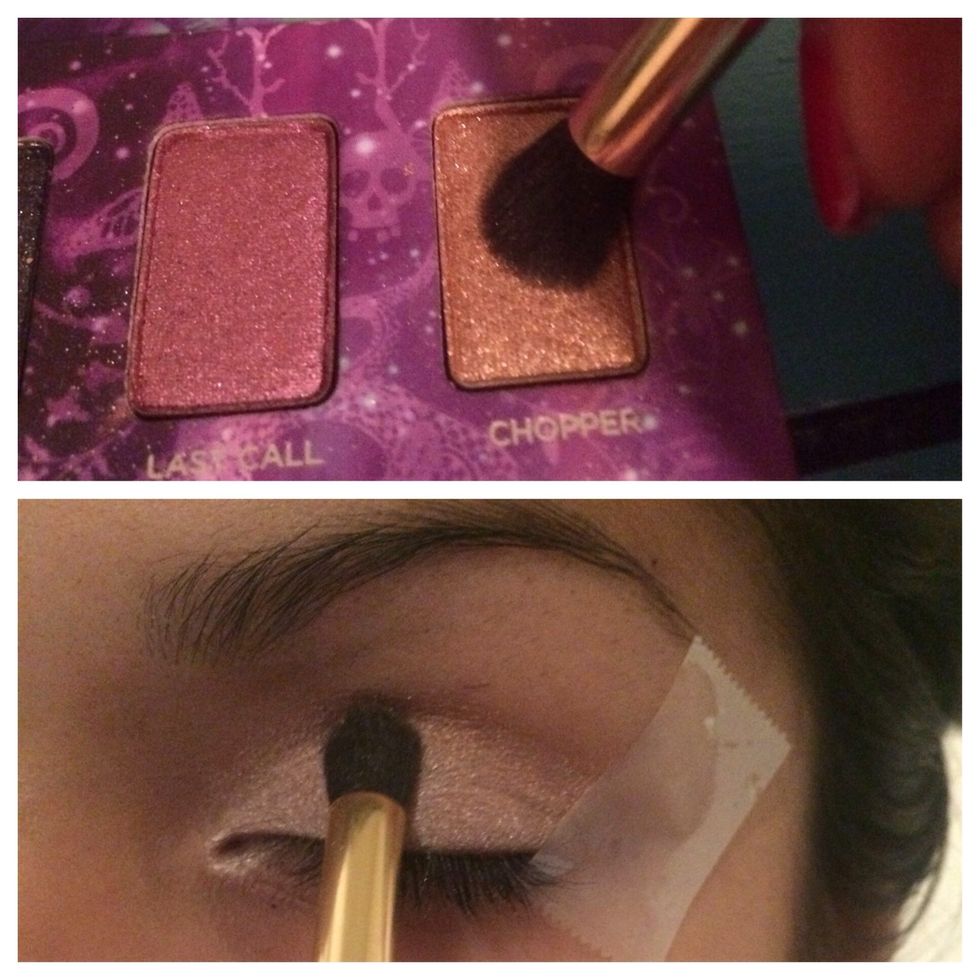 Using a crease brush we will now use "Chopper". Swirl your brush in circles to get the shadow. Apply this shadow into the crease area of the lid (middle area) with a windshield wiping motion.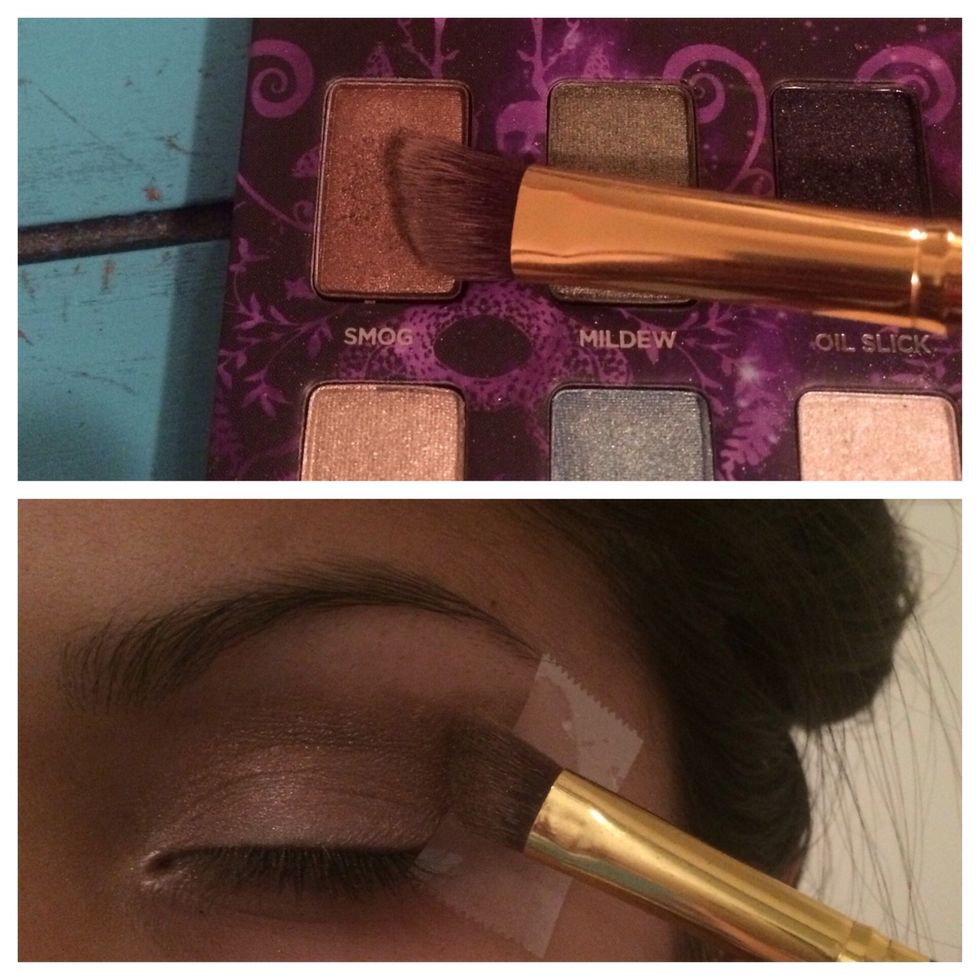 Going onto the next shadow, "Smog", you will use the angled brush. Swift your brush back and forth on the shadow and apply on the outer corner and top part of lid.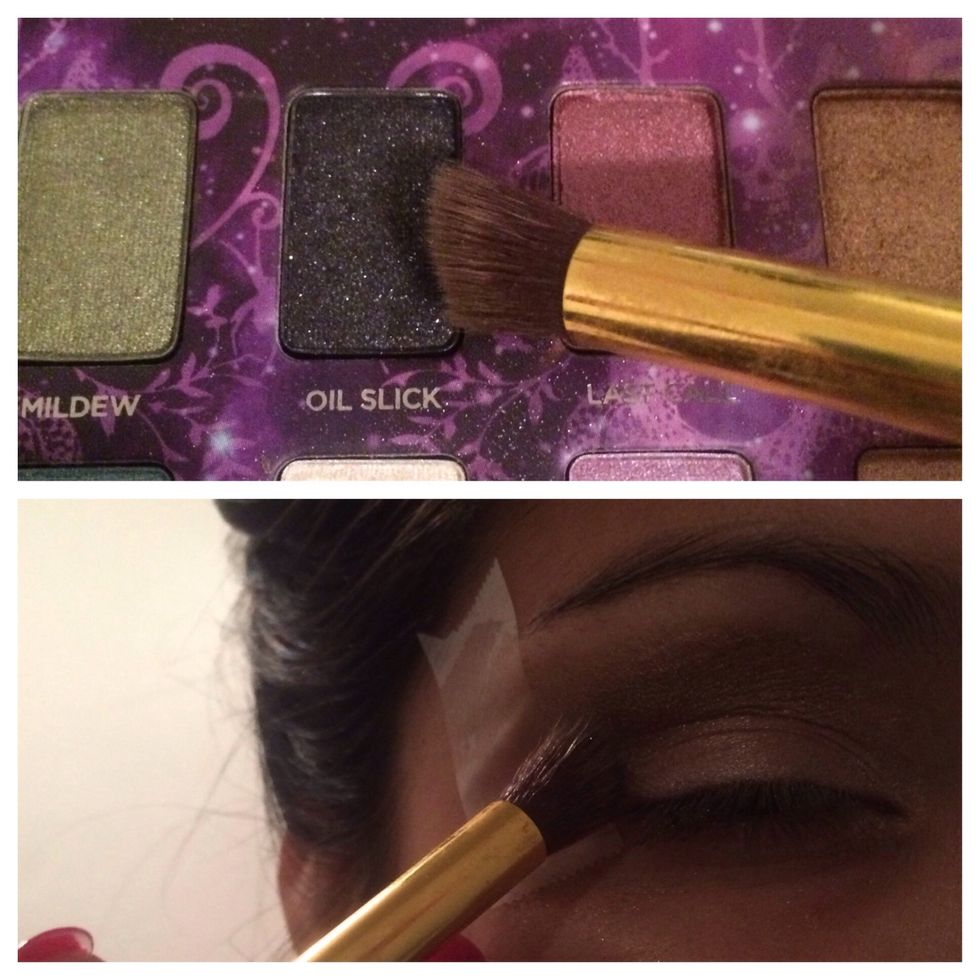 Last shadow for this step will be "Oil Slick". You will be using a thicker angled brush to get this shadow. Dab onto the shadow and apply using a dabbing motion only on the outer corner of lid.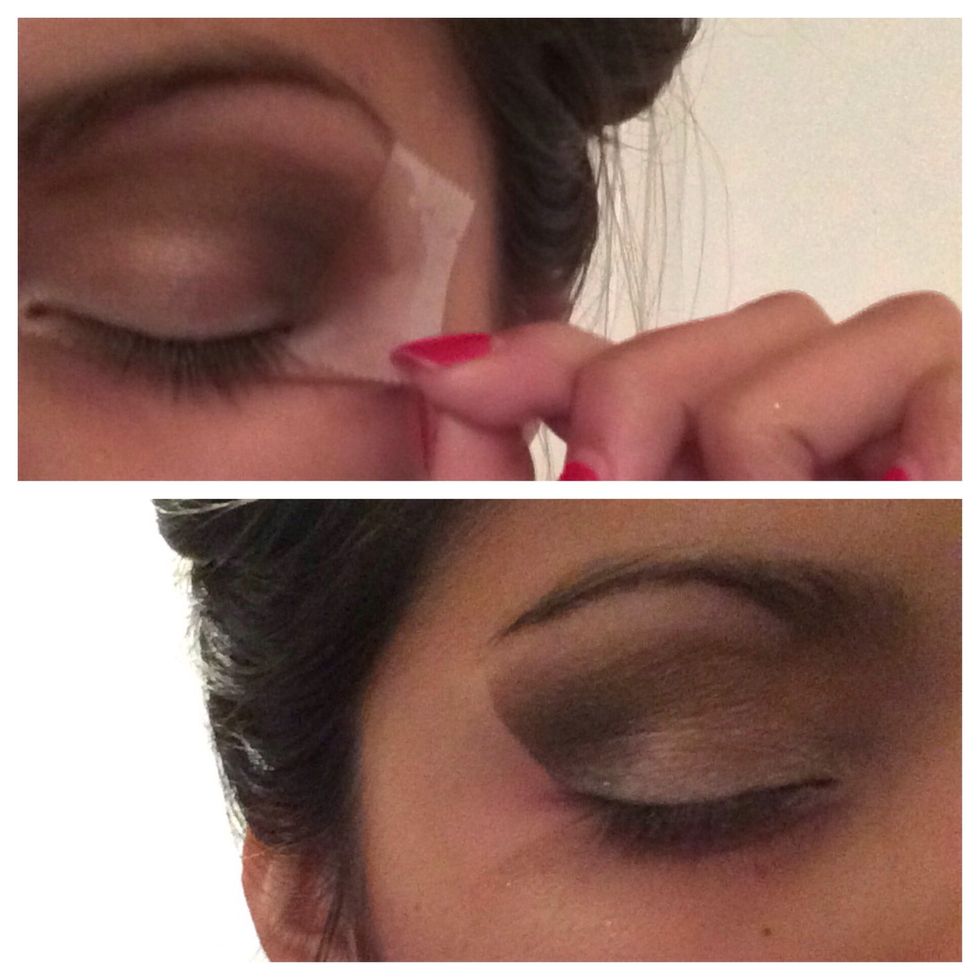 Finally you can take off the tape! You can take this off by getting the outer, bottom part of the tape and slowly remove.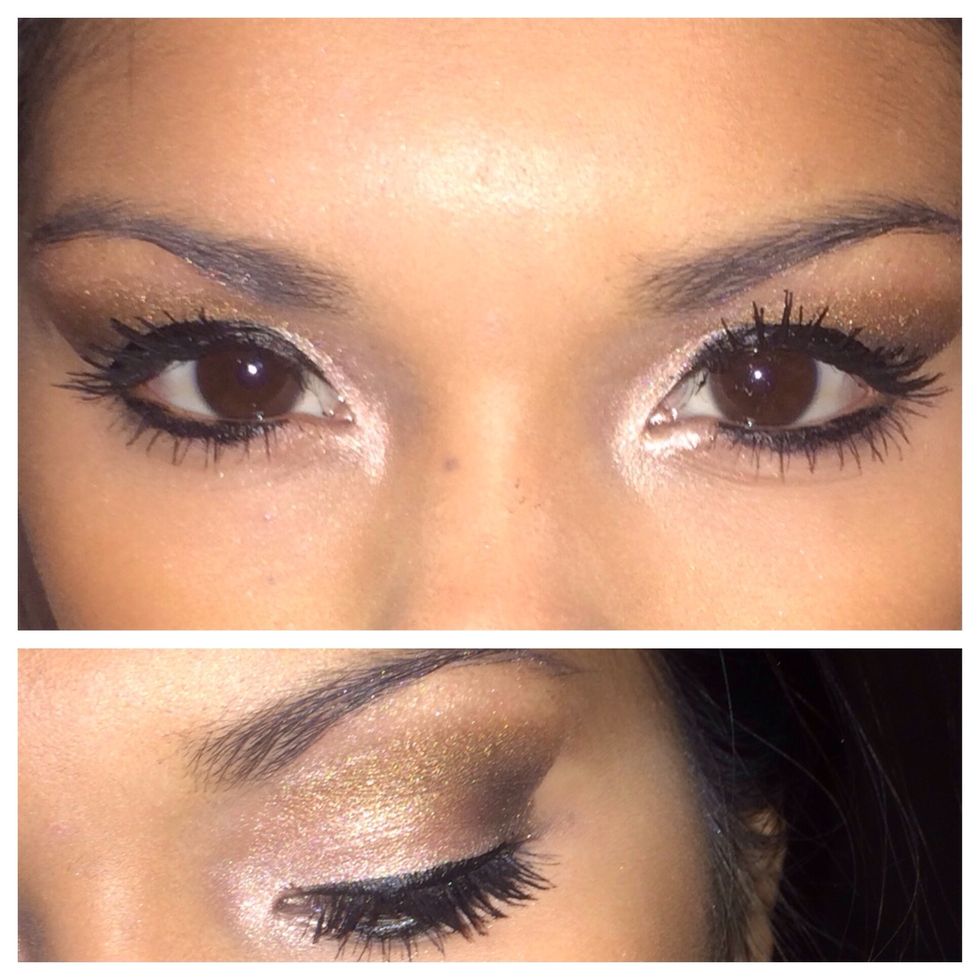 After applying all your other makeup needs, your eyeshadow is set! :)
Audience- teenagers or women
Ammo by UD (or any similar eyeshadow palette)
Eyeshadow primer
Shadow brush
Crease brush
Angled brush
Thicker angled brush
Scotch tape