Smoked eggplants&Smoked bell peppers salad. And.... Serve as a side dish, as a starter, as a dip and as a spread on crostini
13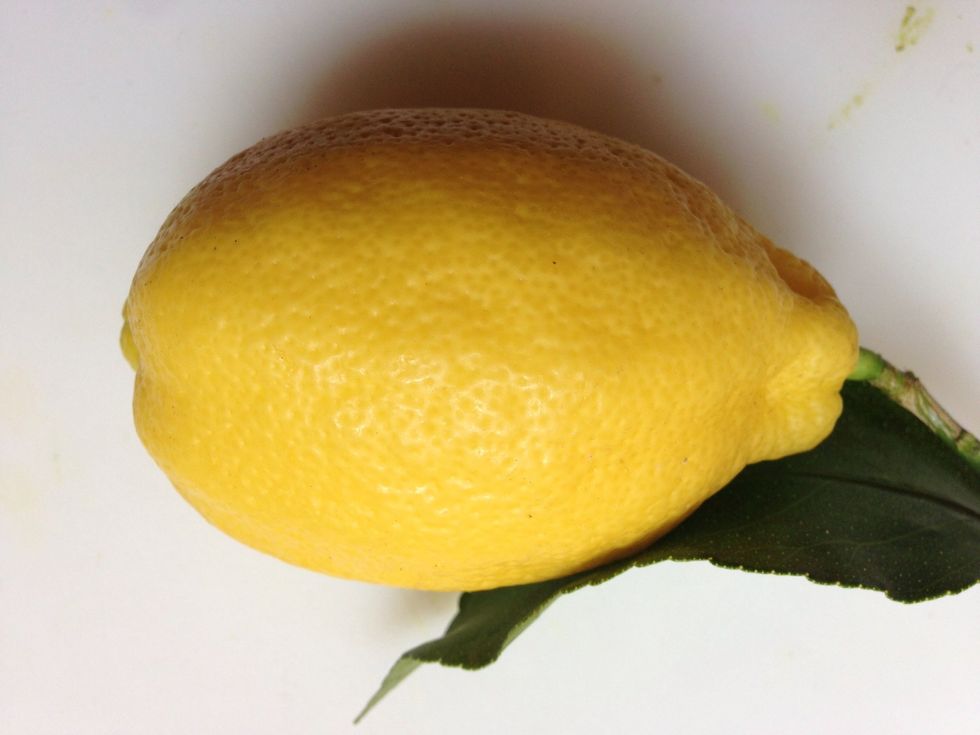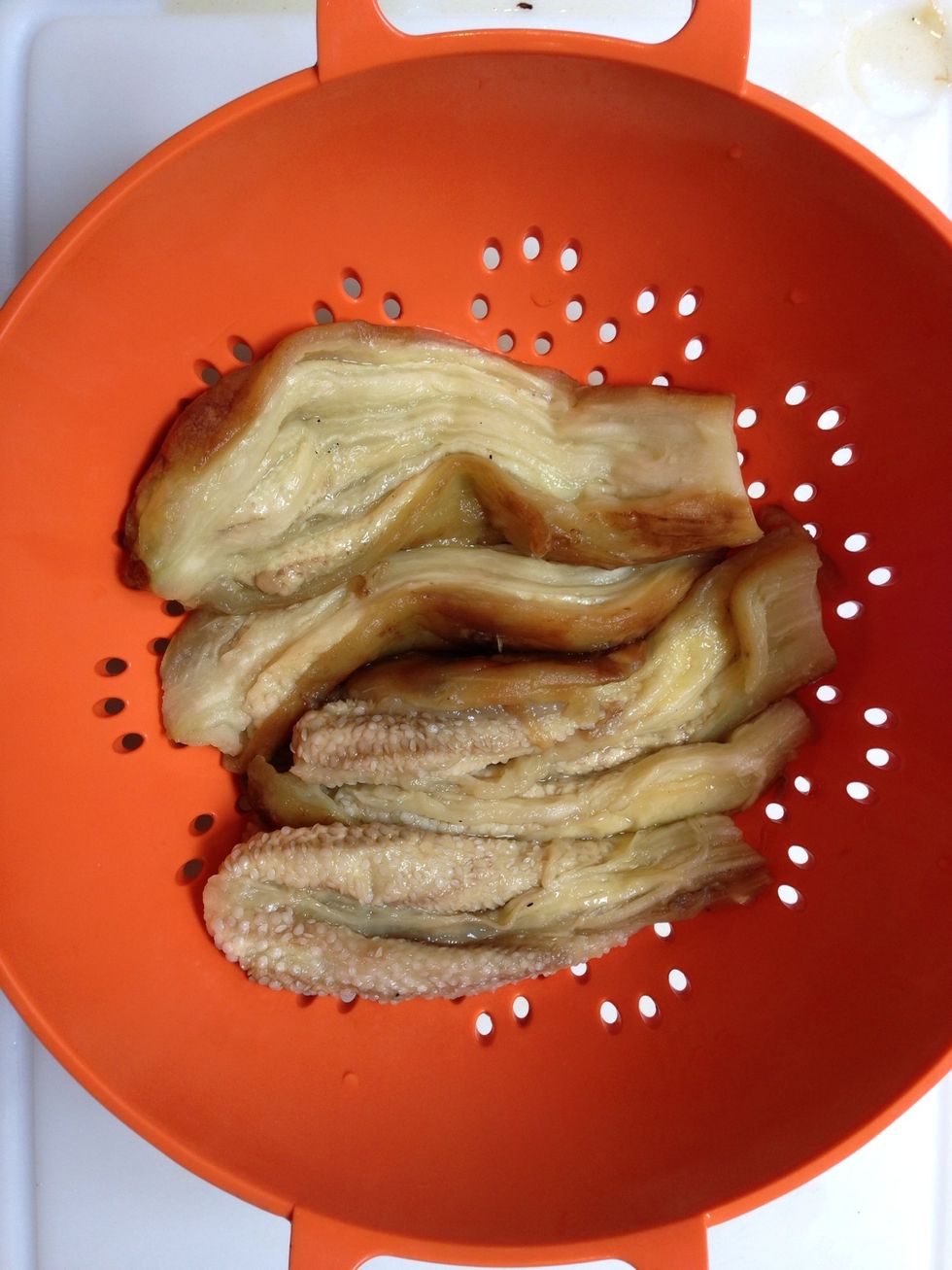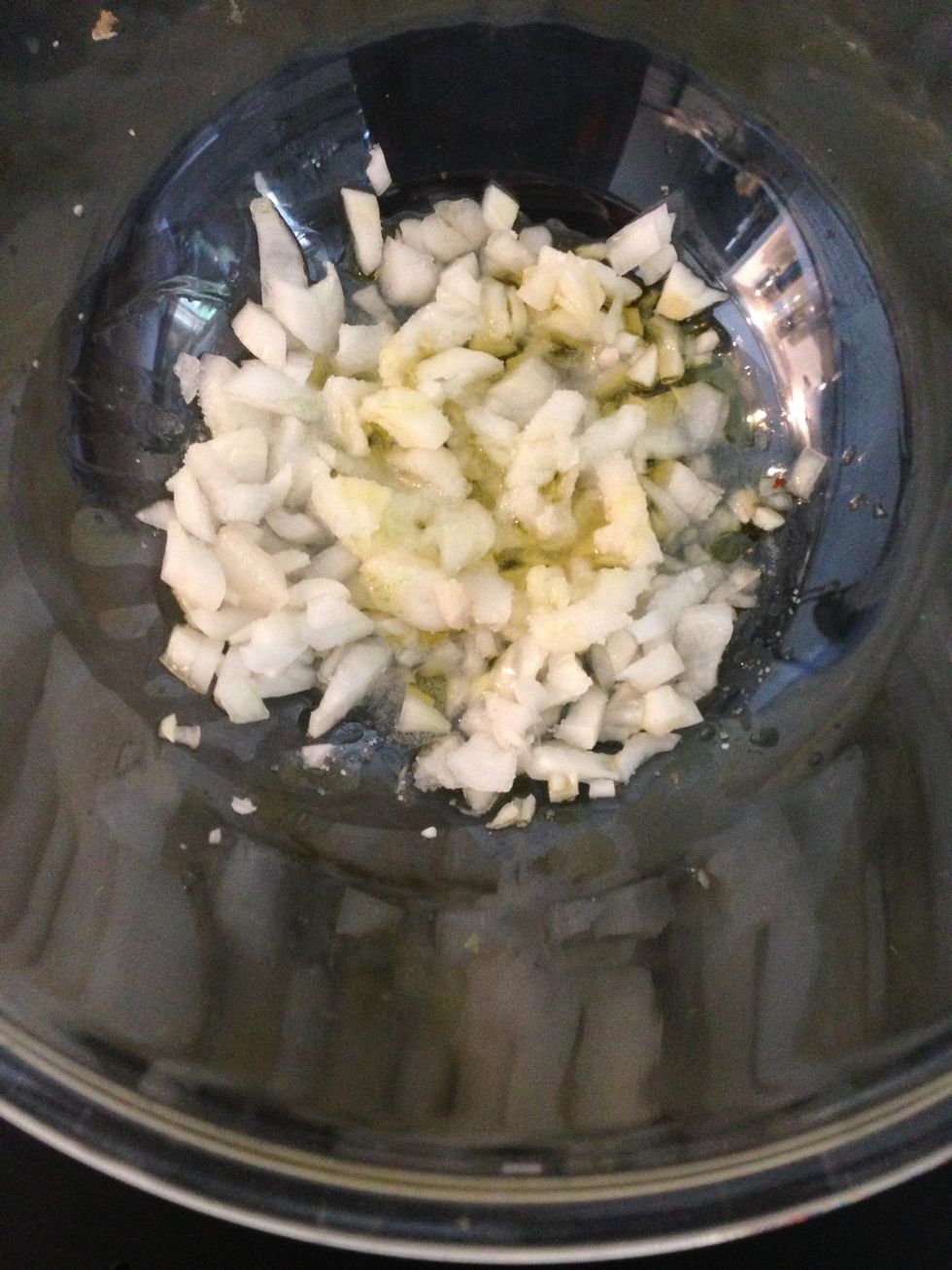 Garlic onions salt pepper and lemon. Add olive oil and let macerate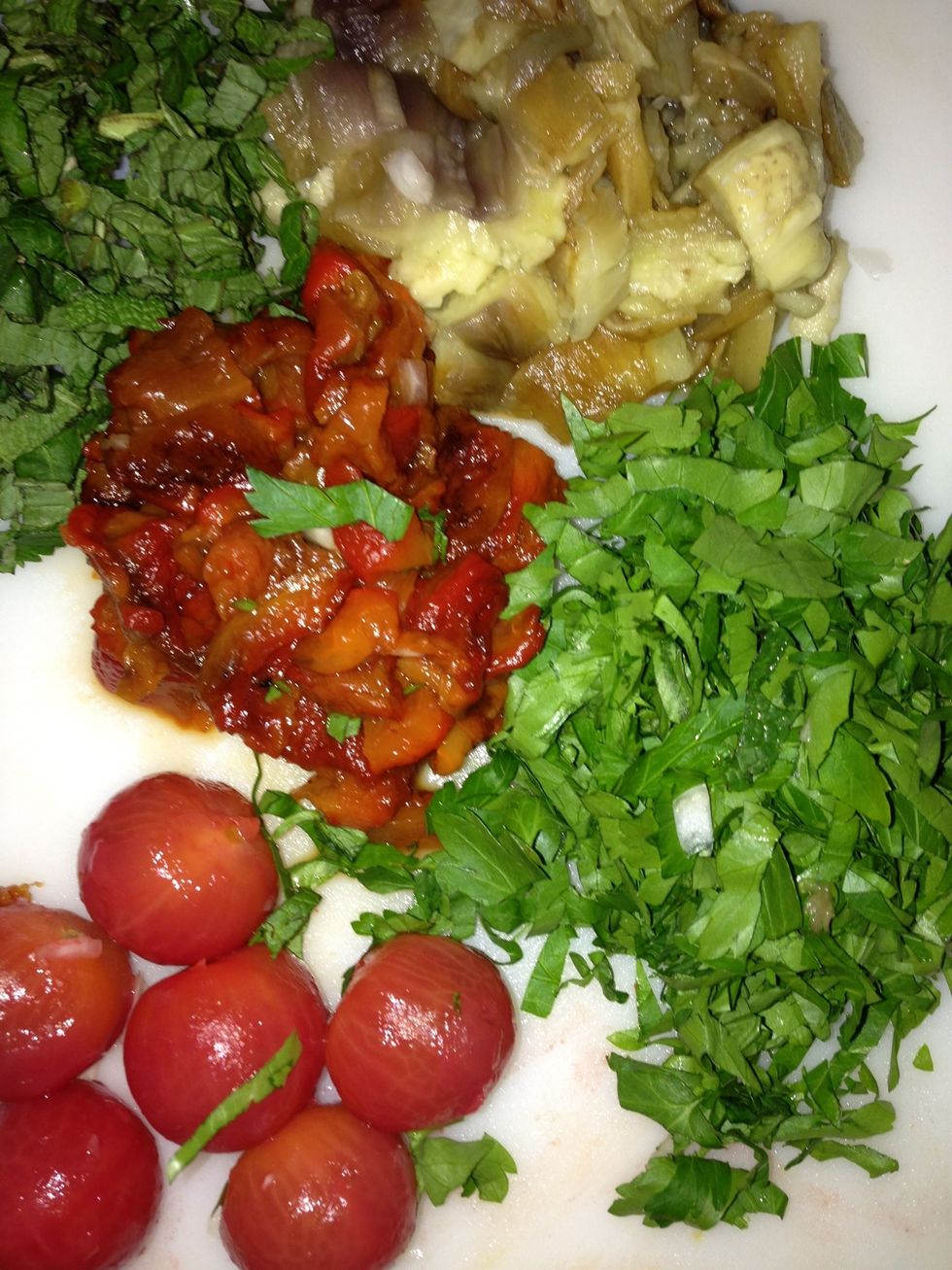 Prepare the rest of the ingredients. Cut parsley, mint, aubergines, and the bell peppers Mix with onions - garlic-lemon- oil. Peel the cherry tomatoes.
Serve. Top with the cherry tomatoes few olives and mint leaves
2.0 Grilled aubergines
2.0 Grilled red or green bell peppers
10.0 Cherry tomatoes peeled
1/2bnch Parsley minced
1/2bnch Mint minced
4.0 Spring onions coarsely cut
1/2tsp Pepper
1/2tsp Salt
1.0 Lemon juice
10.0 Olives
Serves 4 people or??