How to smoke pulled pork
This is a year round favorite! Great for gatherings, picnics and parties. One smoked bone-in shoulder (called Pork Butt) can be pulled, chopped and sliced! This is the best BBQ you've ever tasted.
43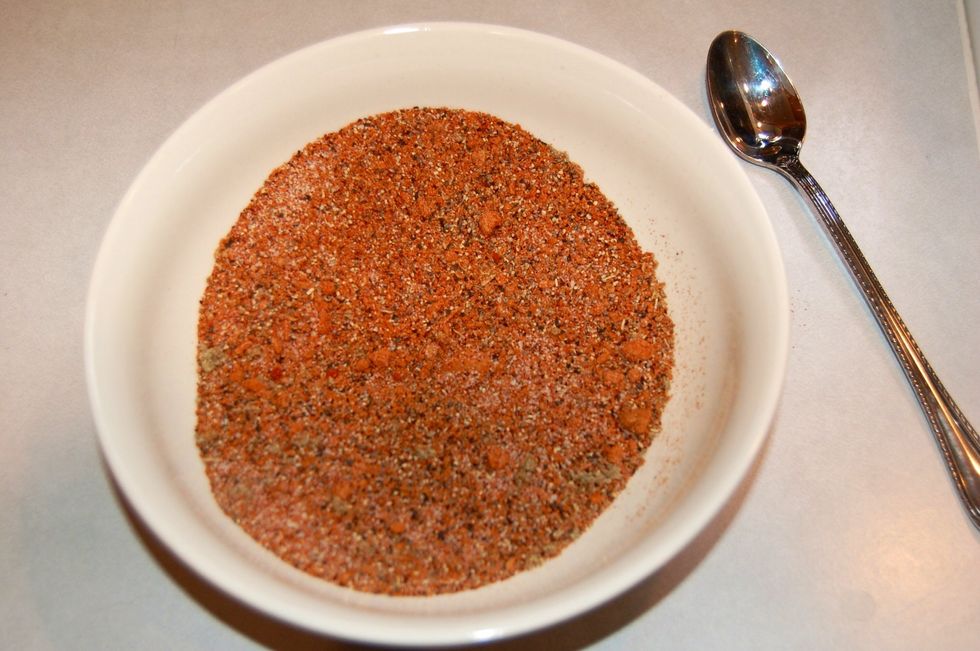 Good BBQ starts with a good rub. I make my own- see my Rib Guide to learn how I make the rub. I reduce the brown sugar by half for the Butt. I make a cup or so each time and save what's left.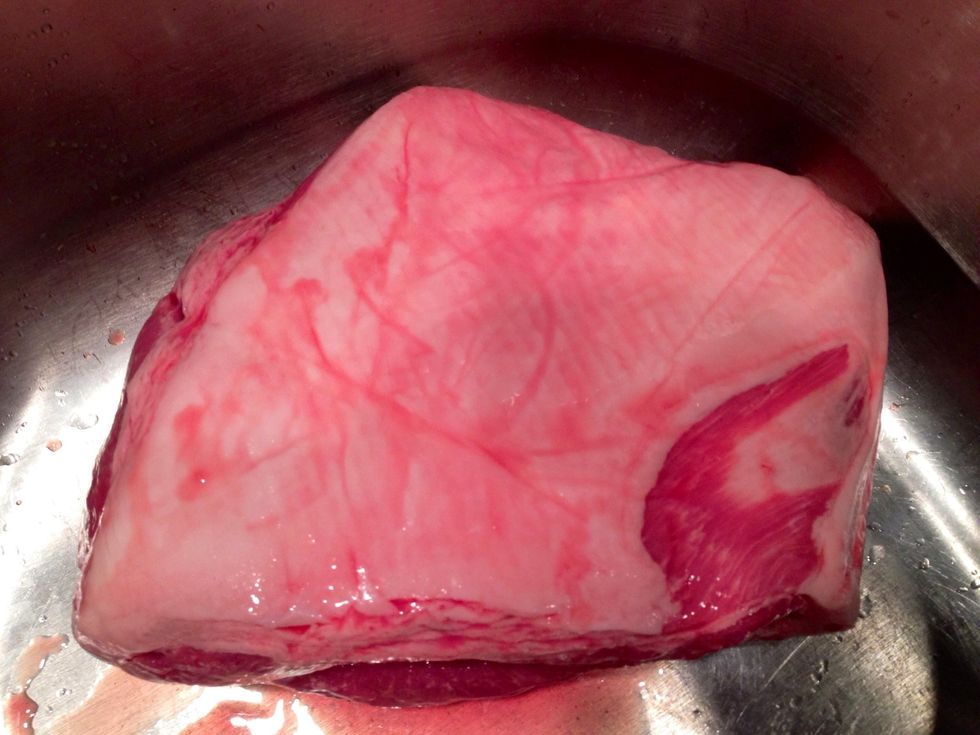 Top of the Butt covered by the fat cap. Open beer #1 and consume now. Good time to make sure your smoker is well prepped for a long burn. Nothing worse than running out of lump mid-way through.
Remove the fat cap with a filet knife. It's a rough cut, don't worry about getting it all off. The remainder will render, mix with the rub and add flavor.
Butt with fat cap removed, ready for rub. This is a 9.5 lb. This Butt and will easily feed 8-9 adults.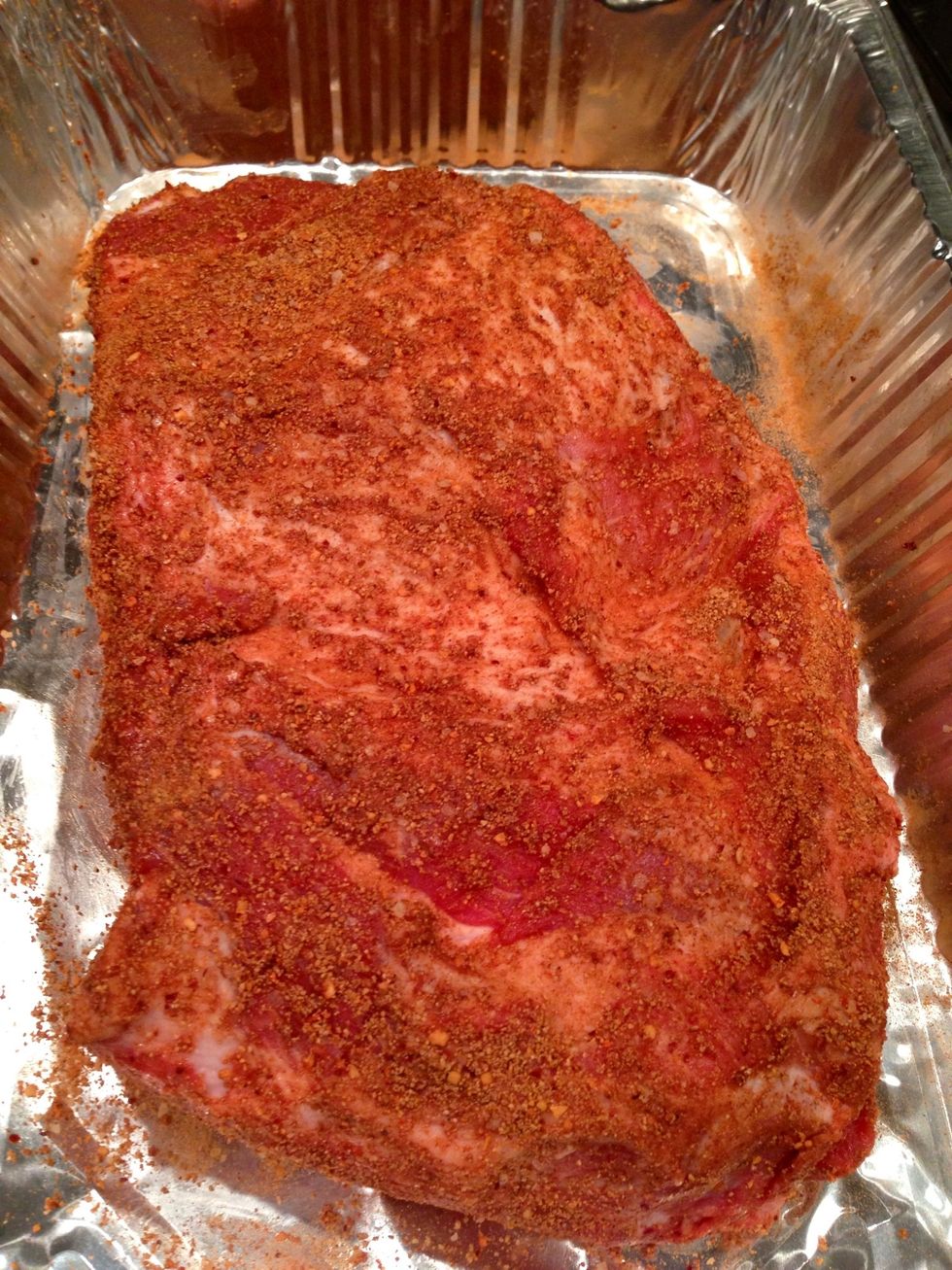 It's called rub for a reason. Cover liberally and rub it in. Fill all the crevasses. At this point, let the Butt sit at room temp. You don't want to put cold meat on a hot smoker.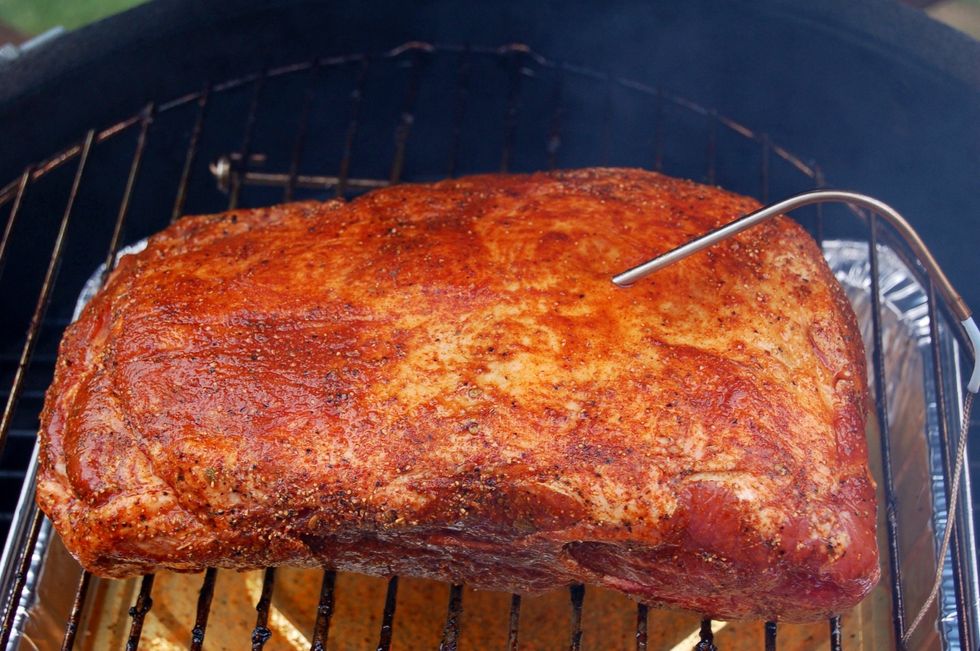 Time to smoke. I get the temp. at the rack to 230 degrees and hold it there for the duration. Put a foil pan under the meat full of water to keep it moist. Place with fat cap side up.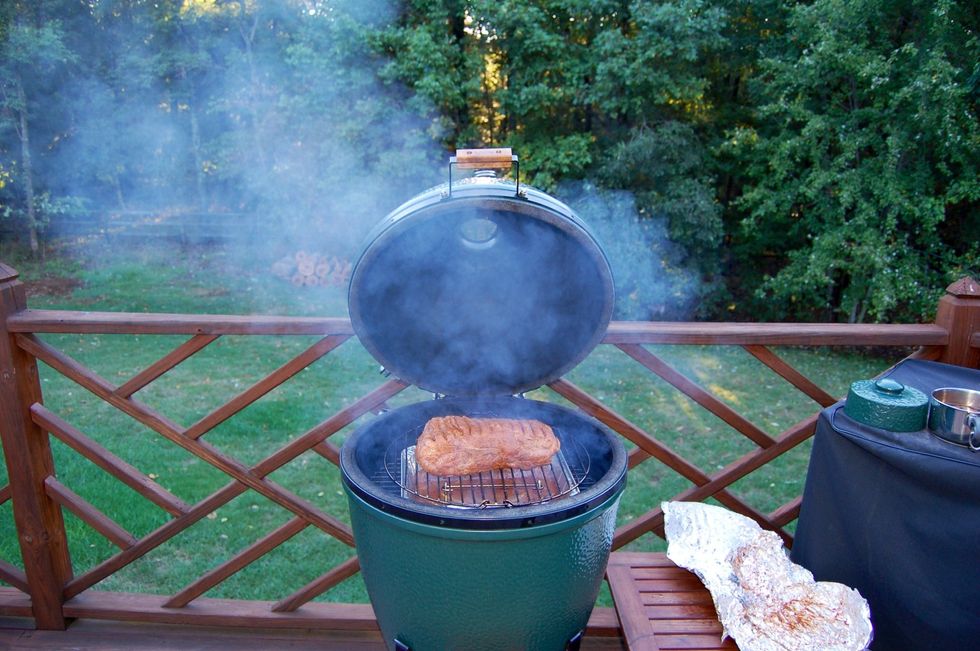 Open beer #2 at this point. With the right temp. and the wood smoking, close the lid. You should not open it again for the duration of the smoke. Drink beer #2 now.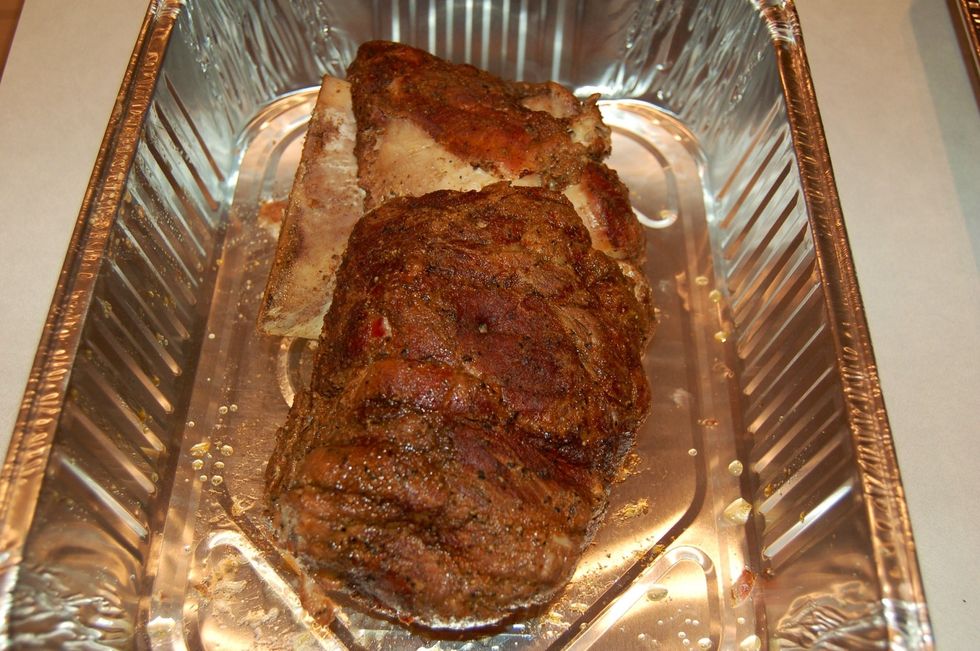 I've had a 9 lb. Butt come off in 9 hours and some 12. The internal temperature needs to be 185-188 degrees. At that point you can pull it off. My average smoke time is ~10 hrs. Plan accordingly.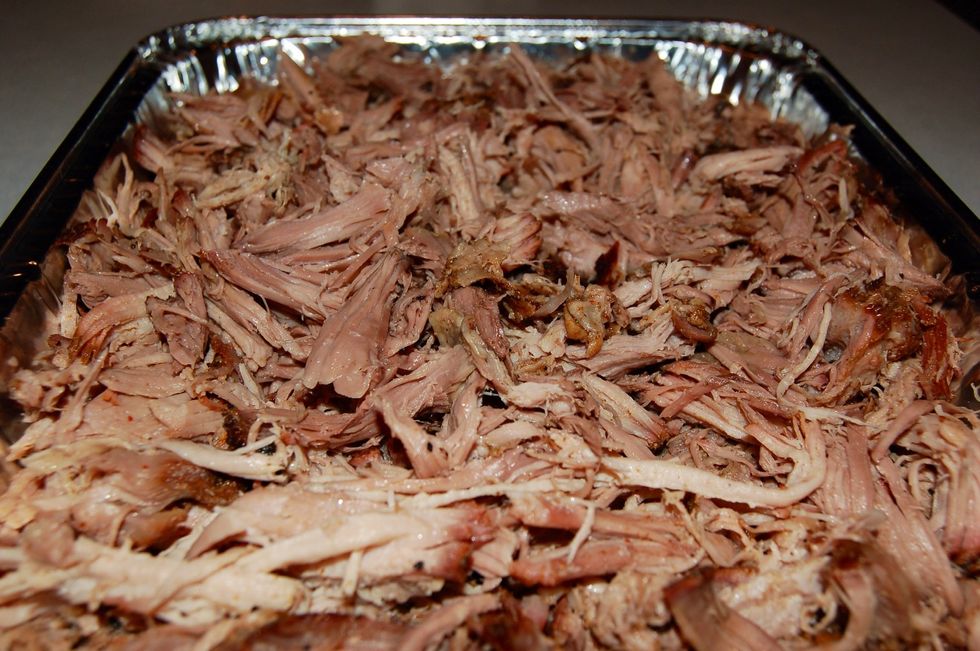 Time to pull. I use two forks and pull the meat into "strings." The bone should fall right out clean (dogs love that part). You can also slice the end and even chop some of the pork you pulled.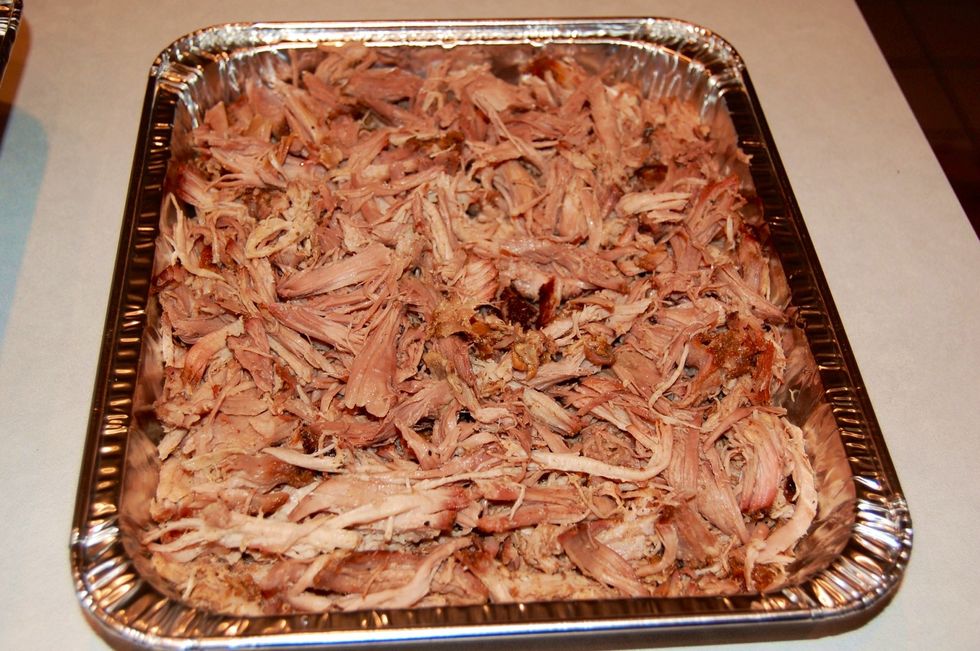 At this point you are on beer #4 or 5. The meat is perfect. You can stop here and enjoy or use your imagination. Less is better. Encourage folks not to add a lot of sauce or seasonings.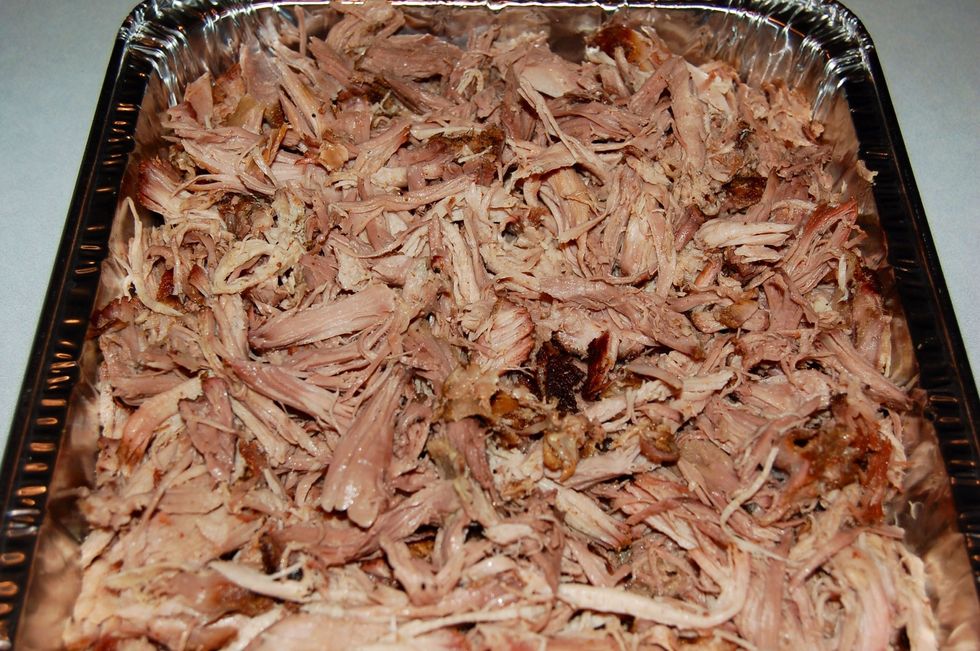 If you chop some, you're going North Carolina style and should mix in a vinegar-based sauce. Sliced pork is great with a light BBQ sauce. The meat, rub and heat will combine for a great taste!
Pile it high on your favorite roll. Potato salad, macaroni salad and coleslaw make great sides. Some folks like to add some coleslaw on top of the port to finish off the sandwich. Enjoy your pork!
1/2 cup your favorite pork rub
7-10 lb. pork shoulder (bone in is a must)
Your favorite smoker prepped for 10-12 hr. smoke
Chips or chunks of your favorite wood
6 pack of your favorite beverage (read: beer)