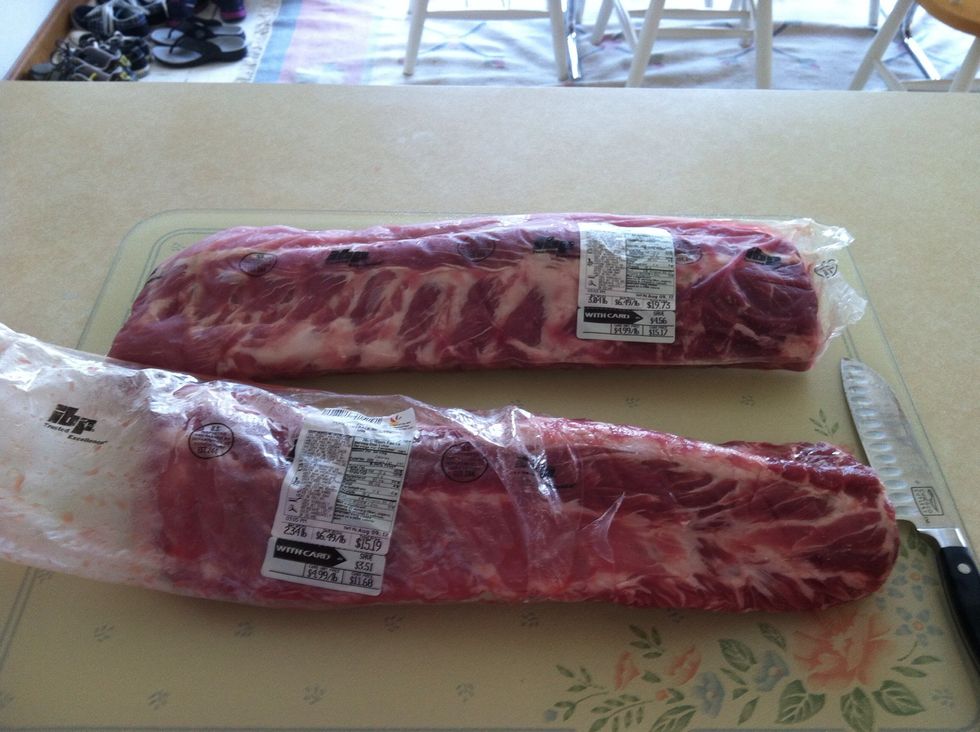 Remove ribs from packaging.
Trim flap from end of each rack.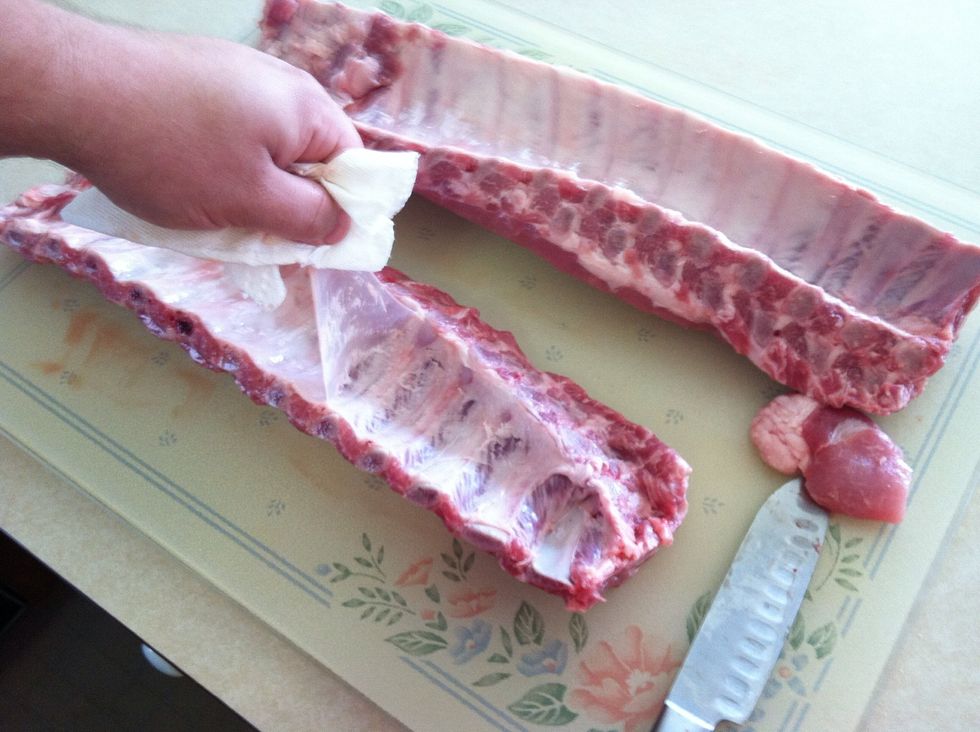 Remove silver skin. Start from the narrow end of the rack and lift the corner of the silver skin with the tip of your knife. Then, grab with a paper towel and pull back firmly to remove.
Dry both sides of the rack thoroughly with a paper towel.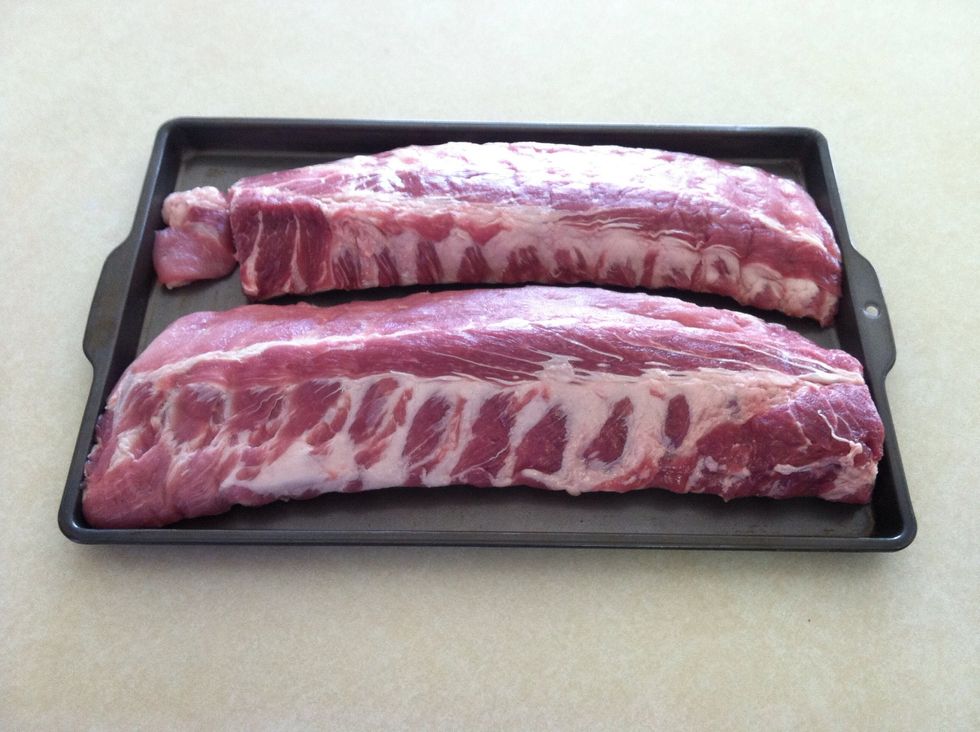 Place ribs on a baking sheet.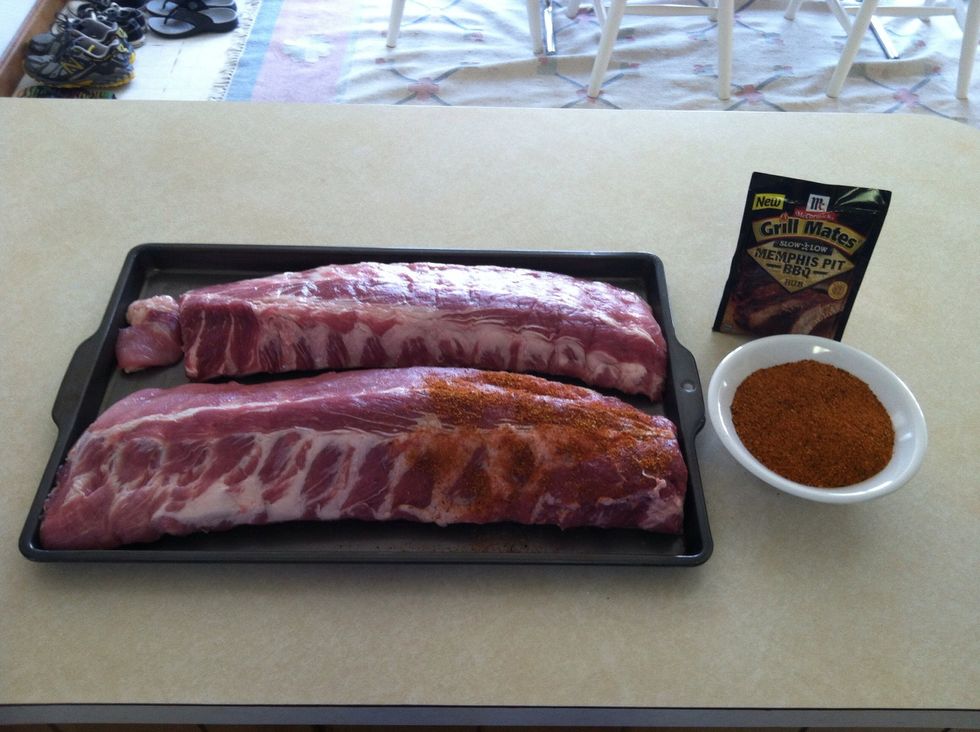 Cover the ribs with the rub.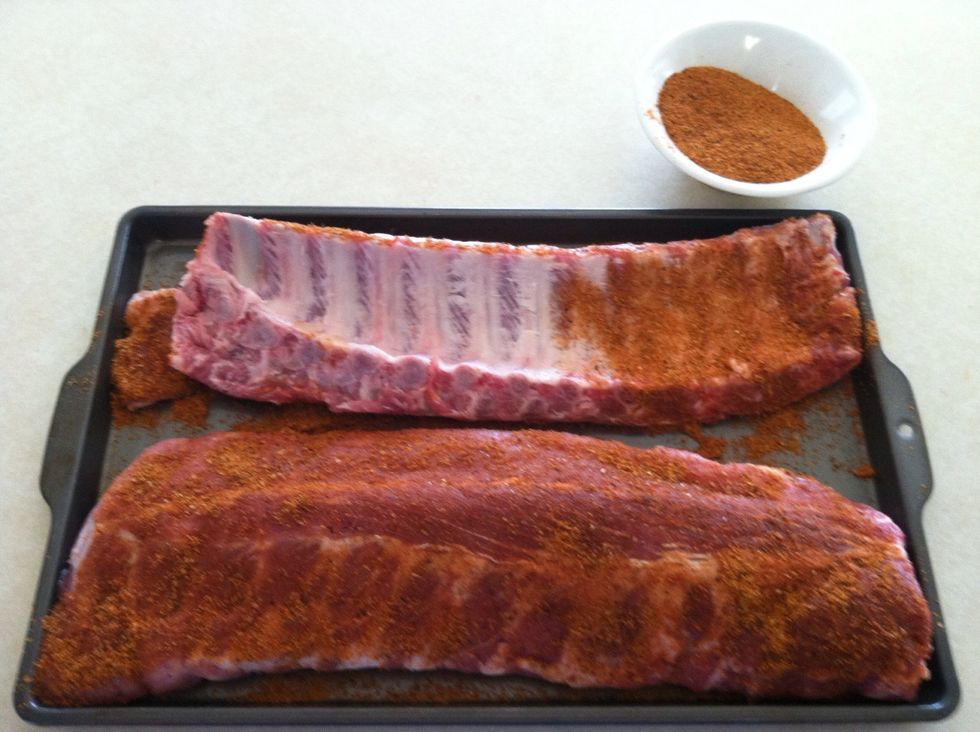 Be sure to cover both sides, but leave some for later use.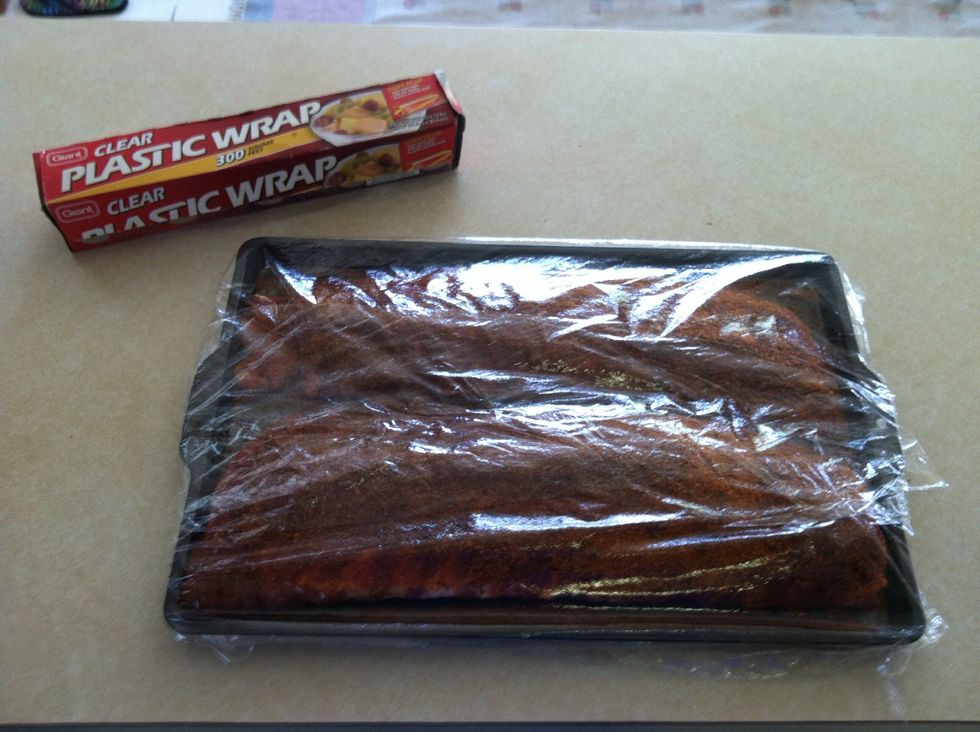 Cover with plastic wrap and place in the refrigerator for 24 hours.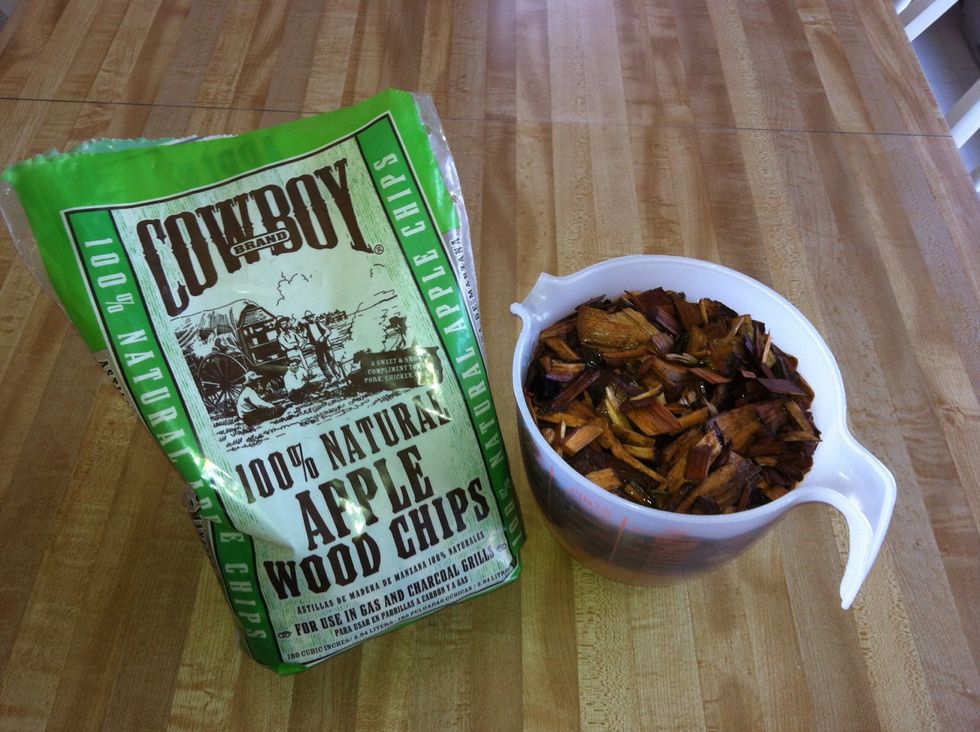 Soak wood chips in water. Allow to soak for 30 - 60 minutes before use.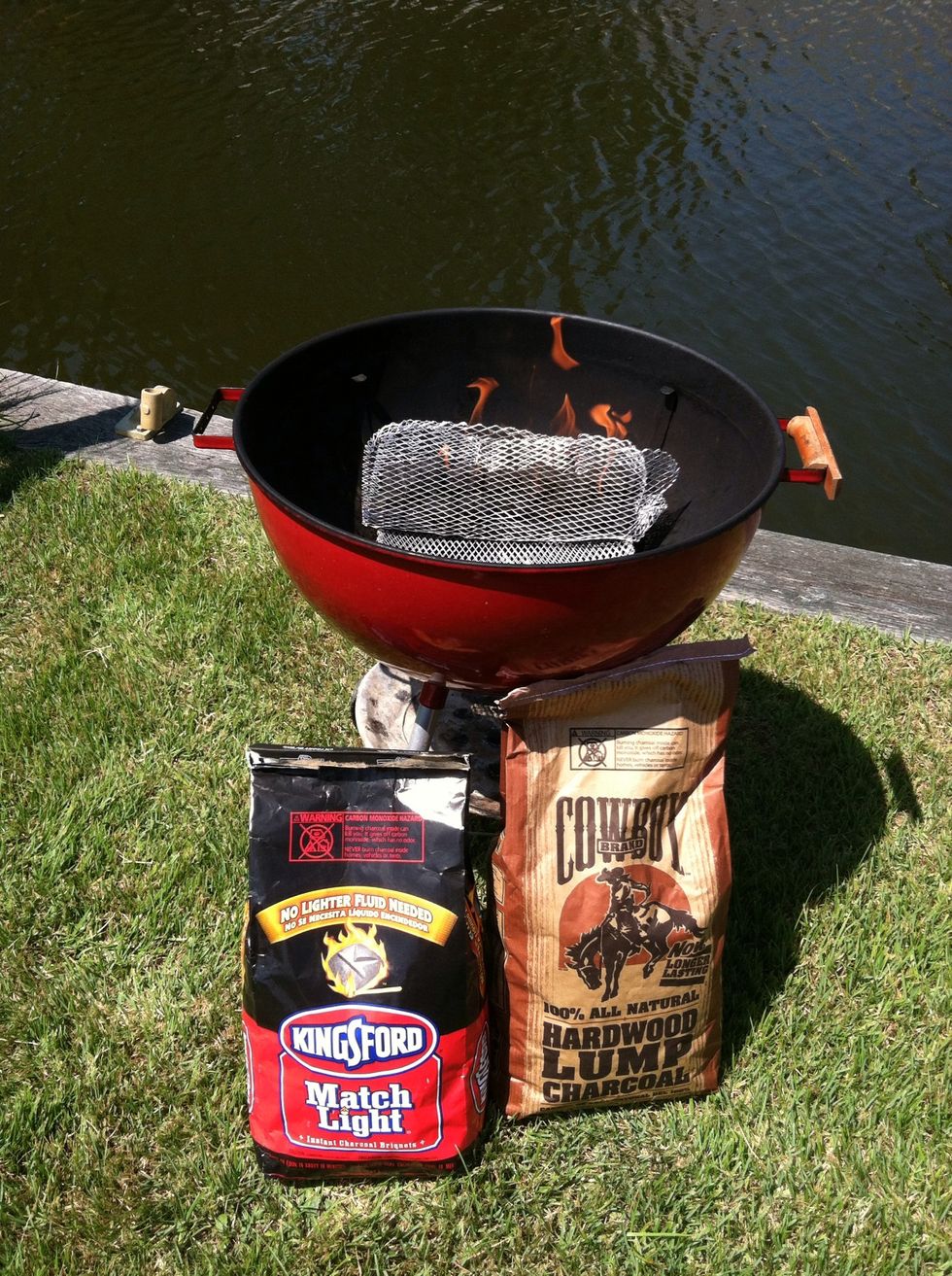 Light your charcoal using the instructions on the bag. I start with match light for convenience and allow it to burn for 20 min to remove any chemical taste. Then, add the hardwood lump for smoking.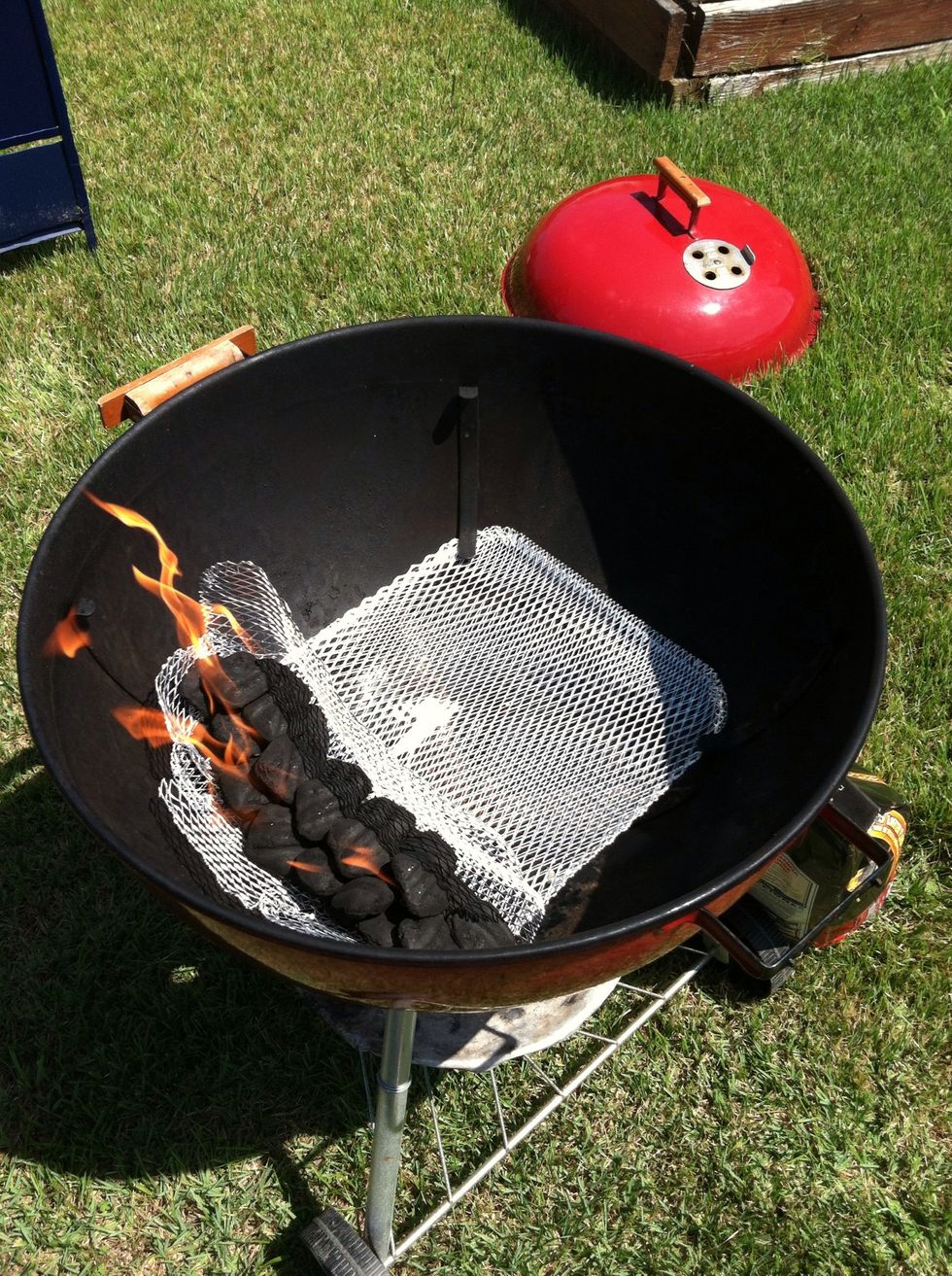 Be sure to stack the charcoal on one side of the grill creating a "two zone" fire. A "hot" side for direct grilling and a "cold" side for indirect grilling. Smoking is done using indirect heat.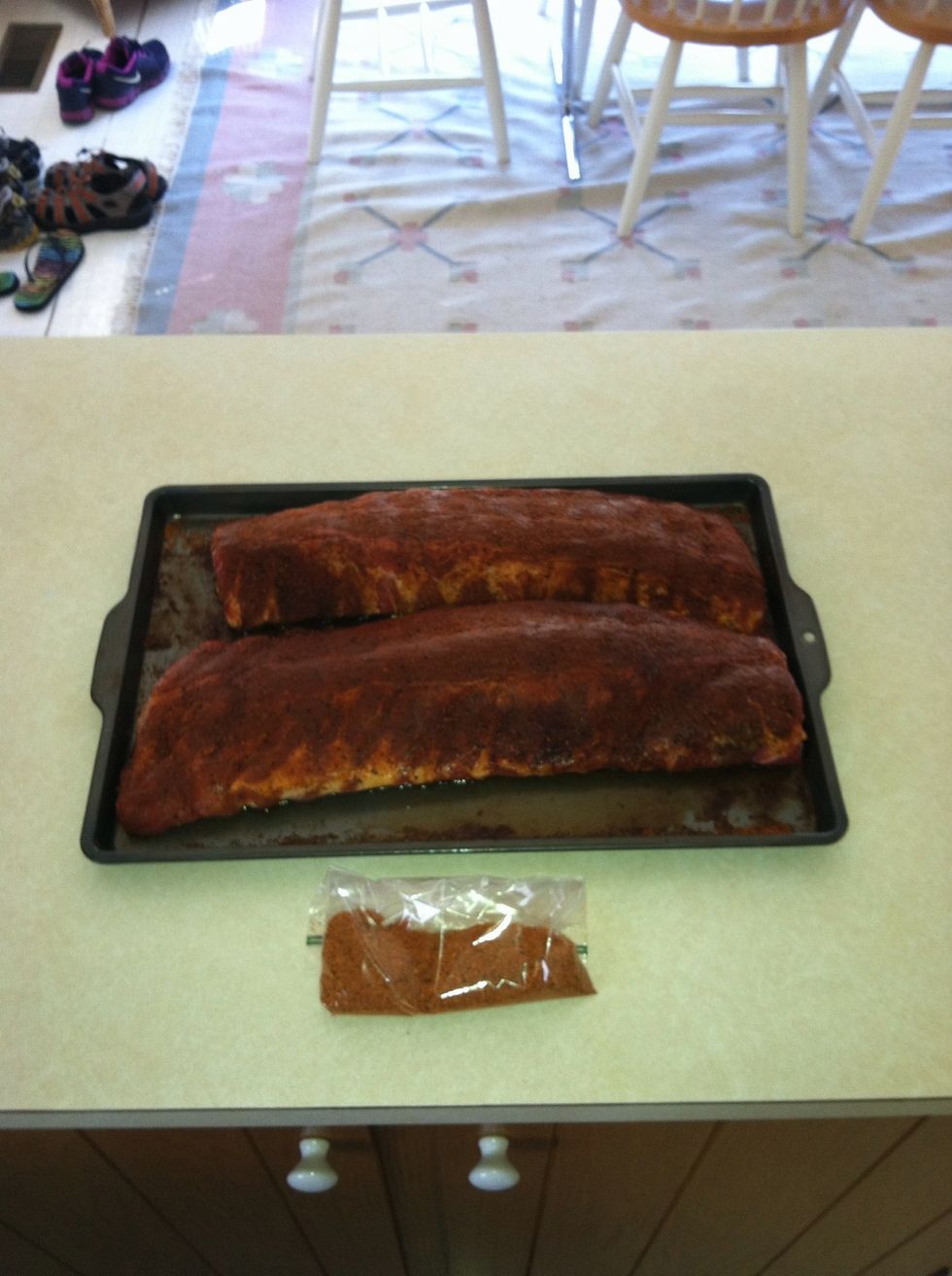 While the charcoal is coming to temperature, remove the ribs from the refrigerator. They should have given off some liquid and caused the rub to form a paste. Add some more of the rub.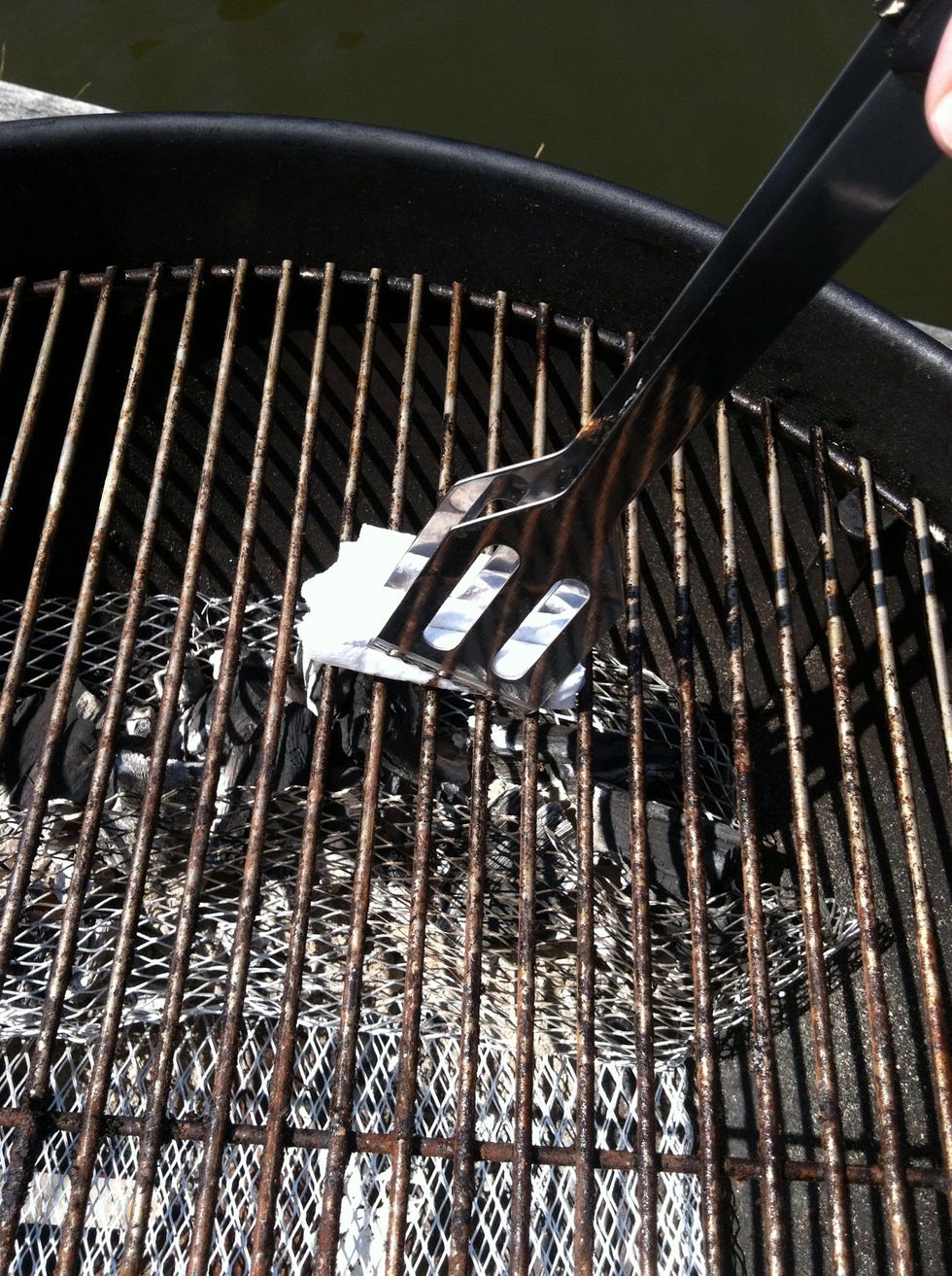 After scrubbing the grill surface with a wire brush, grip a tightly-folded paper towel with the tongs. Dip it in some vegetable or canola oil and draw it across the grill grate to prevent sticking.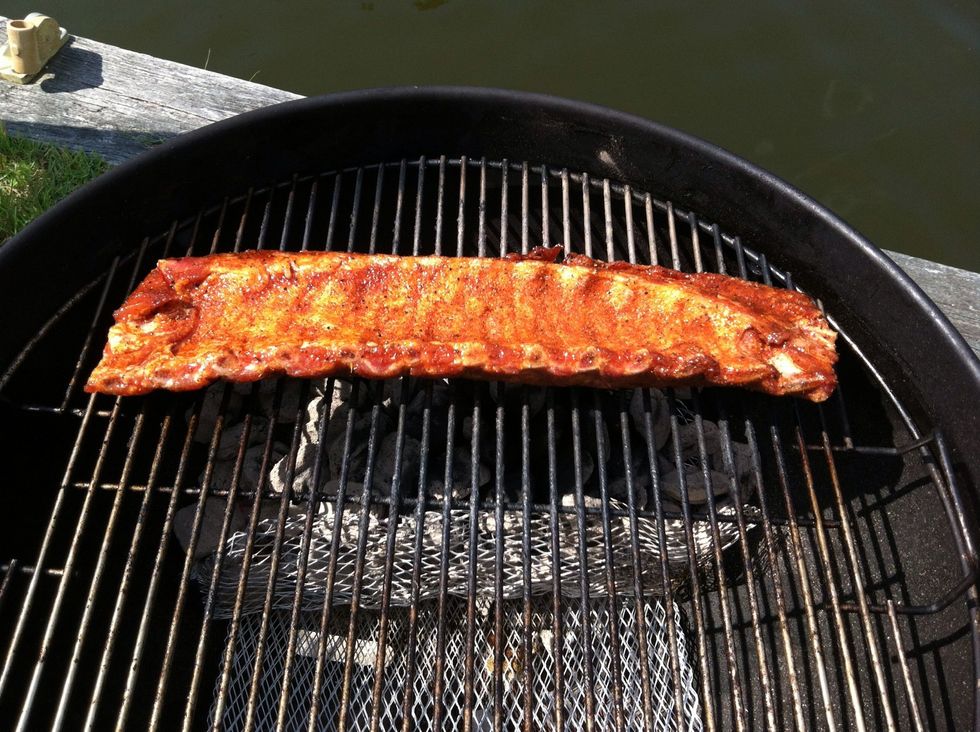 Add the ribs directly over the coals with the meat side facing down and grill for 3 - 4 minutes. If you have several racks, they will need to be done one at a time.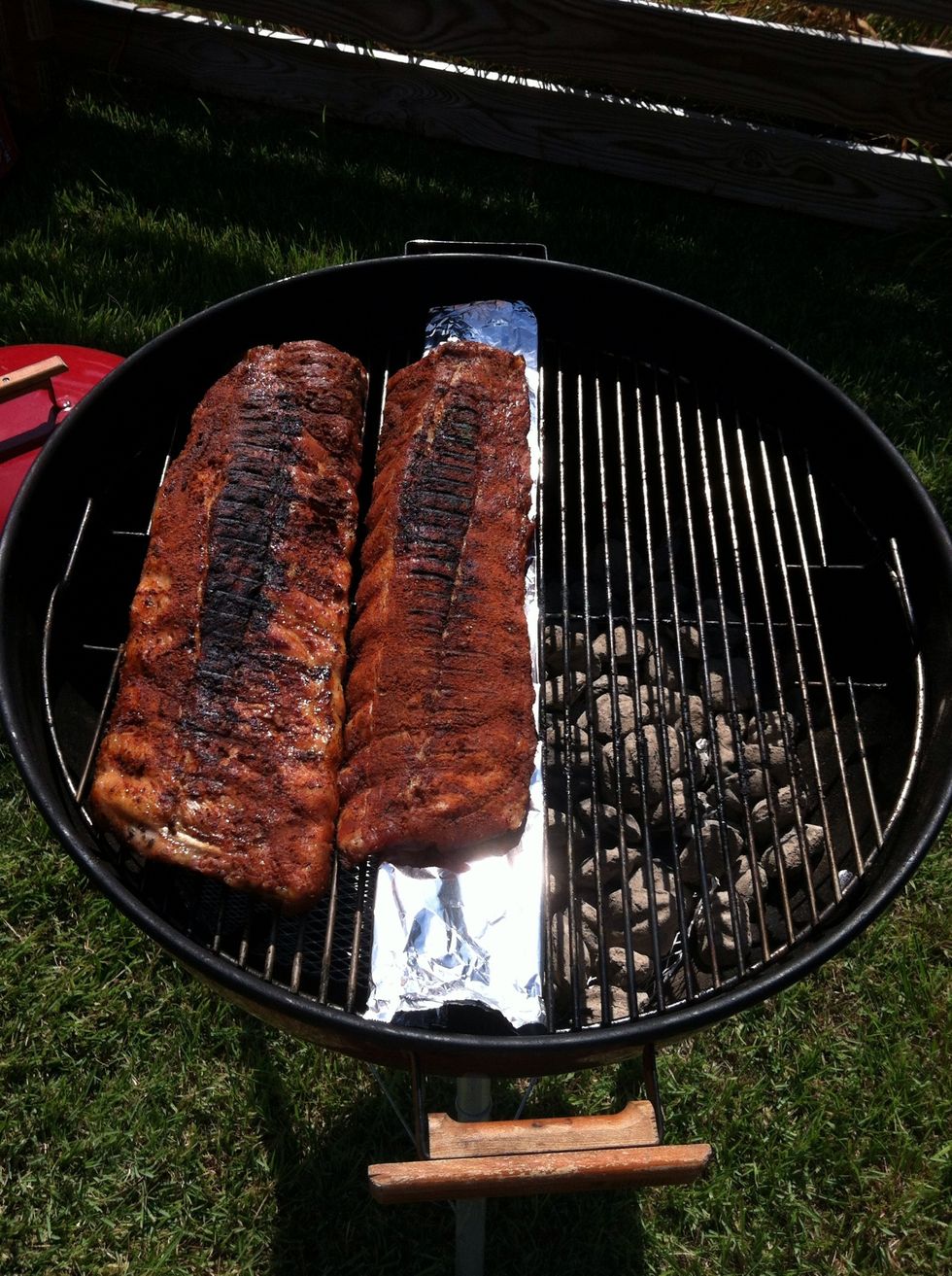 Move the ribs to the cold side of the grill. If needed, use aluminum foil to shield them from the direct heat of the coals.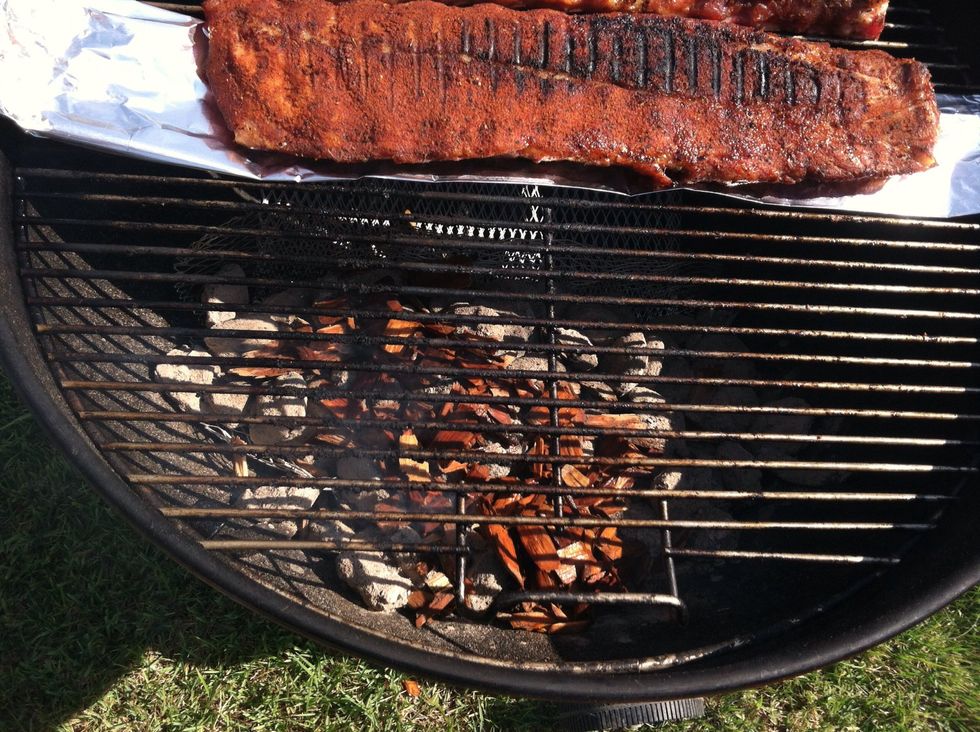 Add a large handful of soaked wood chips on top of the coals. Add another handful every 15 - 45 minutes, depending on the desired level of smoke flavor.
Place the lid on the grill. Adjust the vent openings - both top and bottom (not shown) - so they are partially open.
The desired temp is 225 to 250 degrees Fahrenheit, achieved by adjusting the vents. Opening them means more airflow and a higher temp. Fresh charcoal may be needed every 45 - 60 minutes as well.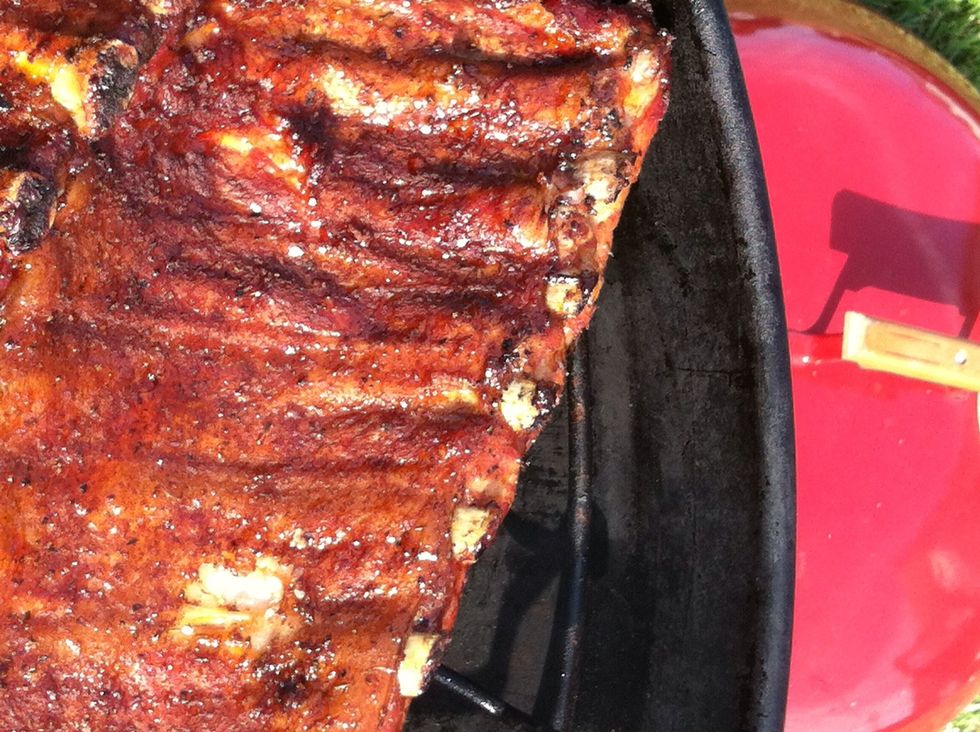 The ribs are done when the meat pulls back from the bone approximately 1/4 inch.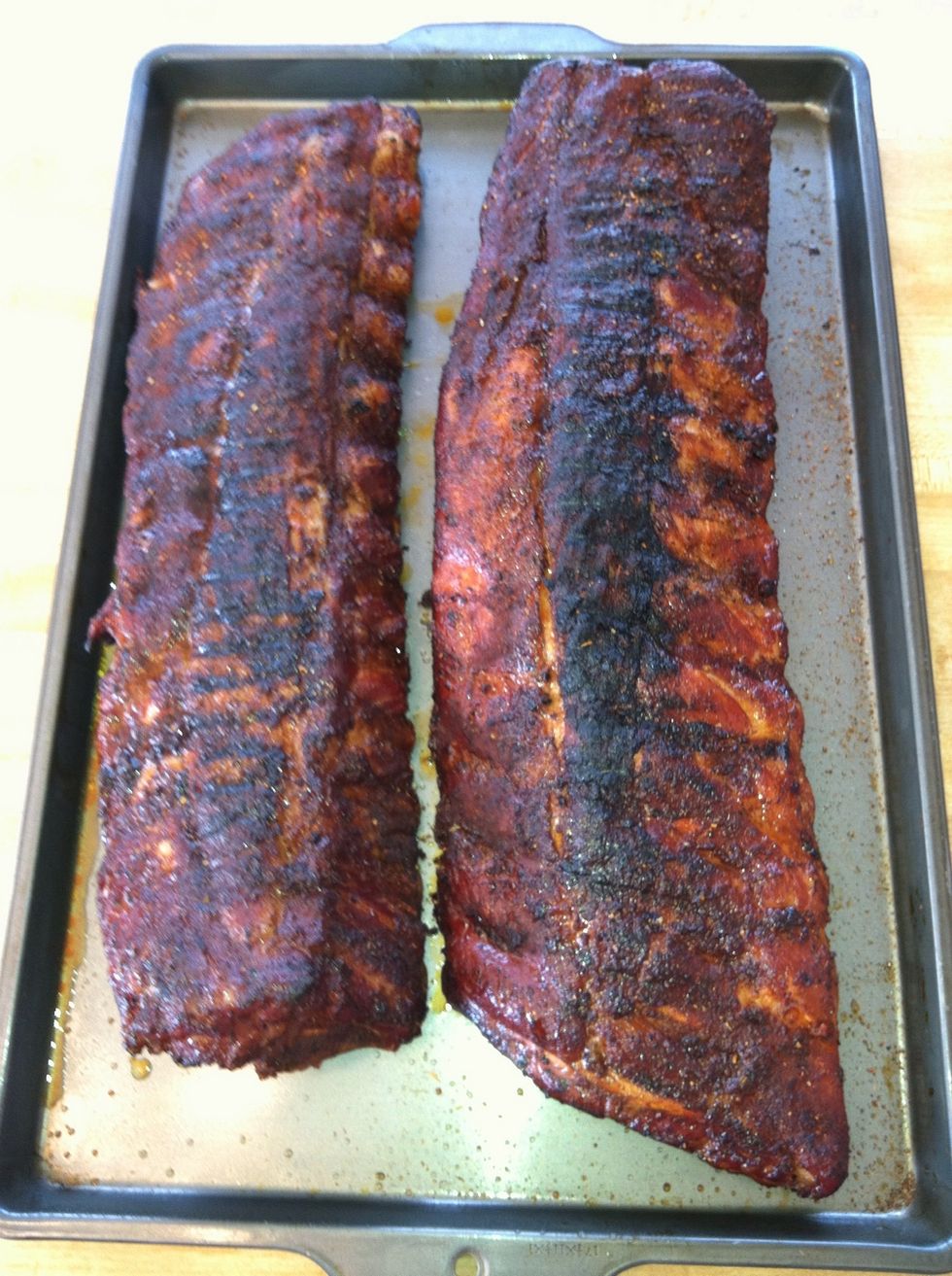 Place the ribs on a clean baking sheet, cover them in aluminum foil and let rest for 15 - 20 minutes.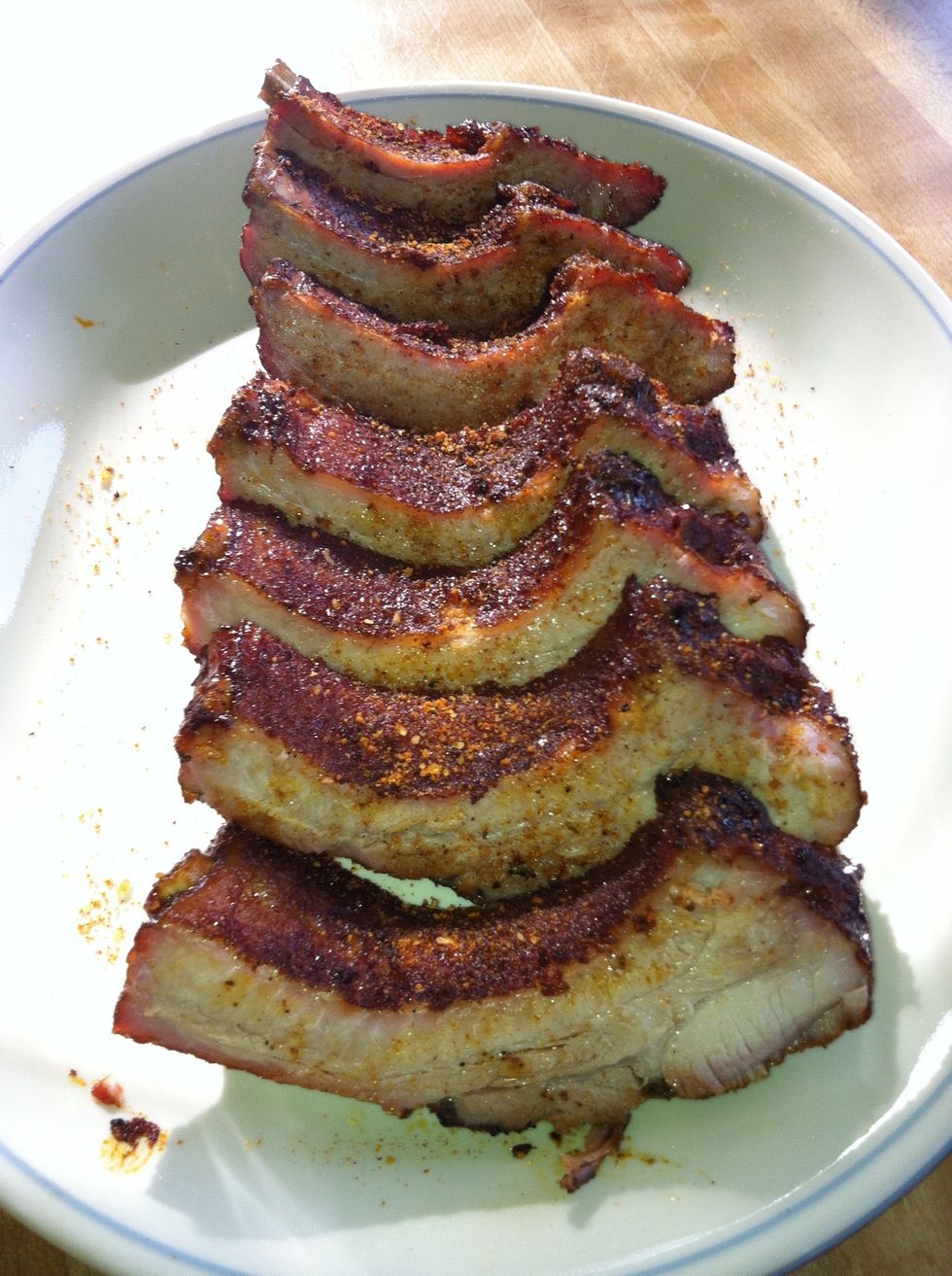 Cut the rack into individual ribs and sprinkle a pinch or two of the rub on top. Enjoy...no sauce required!
Baby back ribs
Choice of BBQ rub
Charcoal grill
Charcoal
Choice of wood chips
Chef's knife
Grilling tongs
Baking sheet
Cutting board
Paper towels
Plastic wrap
Vegetable or canola oil
Wire brush
Patience