How to smoke copper river salmon on green mountain grill
This particular grill smokes meat to perfection. It came with a recipe book that provided us with the list of ingredients that we needed. Enjoy!
1718
The first thing you need to do is unwrap your filets and prepare them for the marinating process.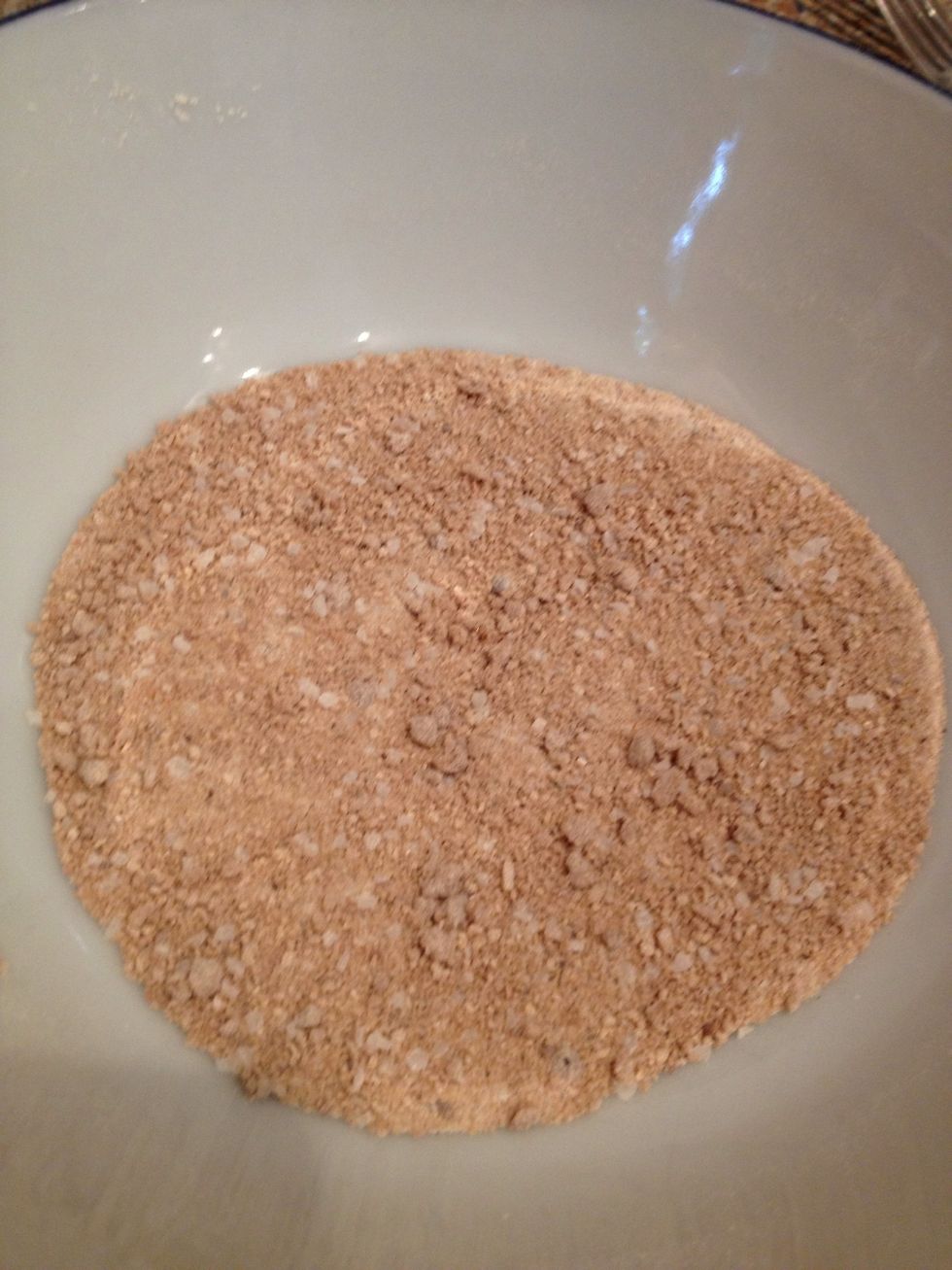 Put your sugars, salt, and pepper in a bowl and mix. Should look like this 😄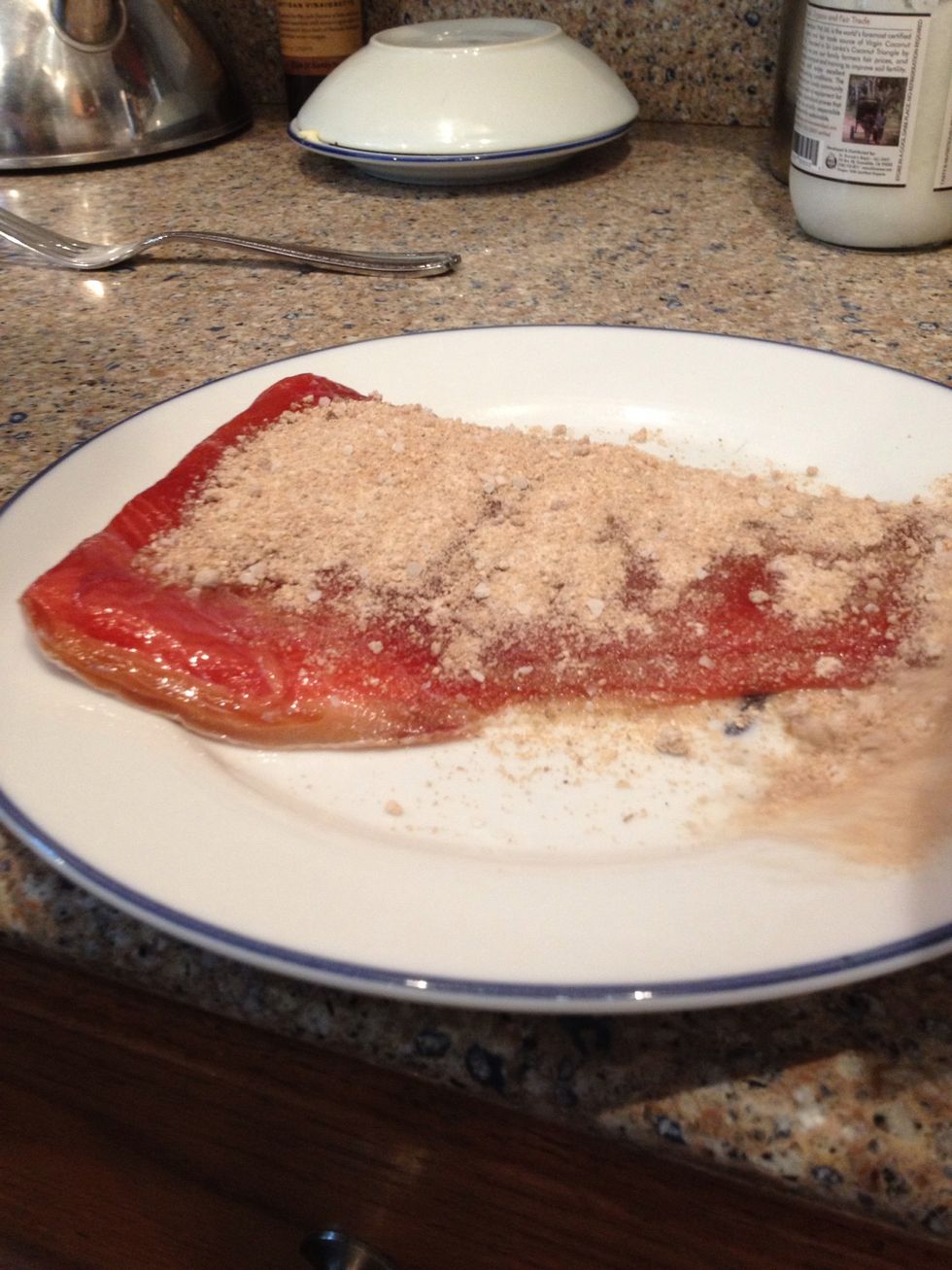 Take each filet and sprinkle the mixture of sugars, salt, and pepper over it. Pat it into each one so the rub will infuse the meat with flavor.
Lay one filet on top of another one as you sprinkle the rub on and then wrap them in plastic wrap and put into a square dish. Then the filets can go into the refrigerator and marinate for 12-24 hours.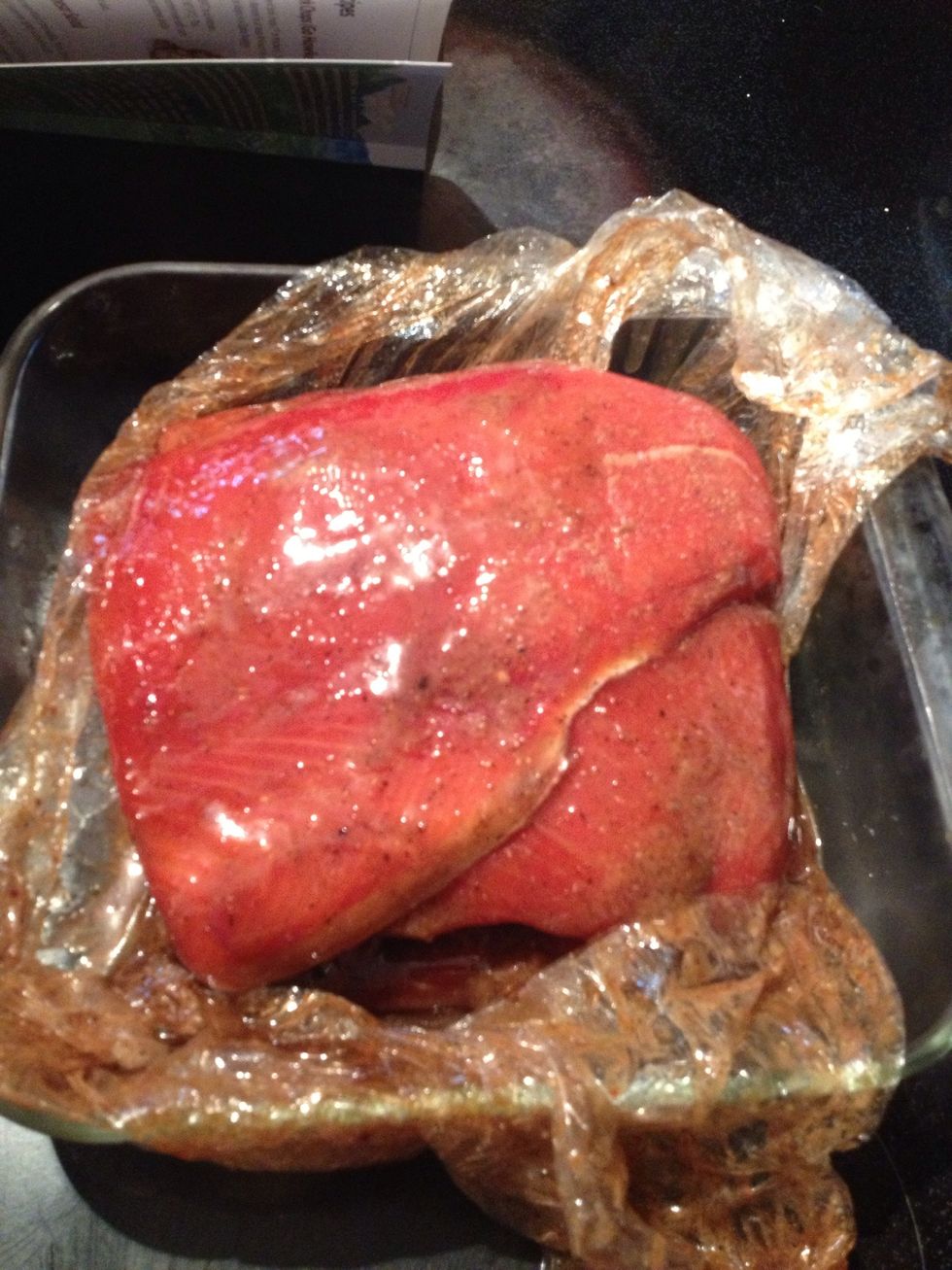 This is what they look like after marinating. It's time now to rinse the rub off. What the rub does is take the moisture out and put the flavor in! 😄
A close up shot of the salmon filet.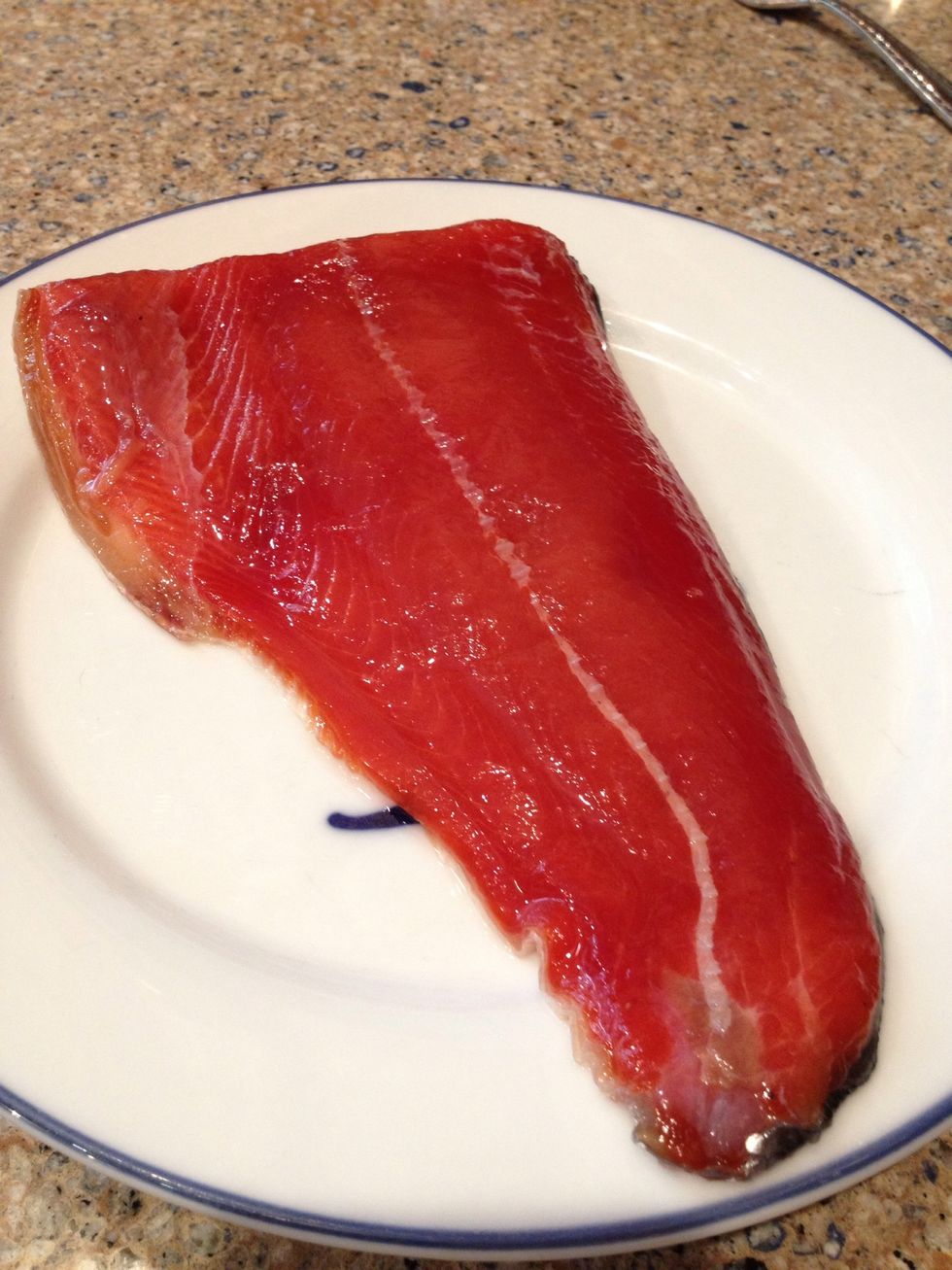 This is one of the filets after rinsing the rub off.
And another one 😉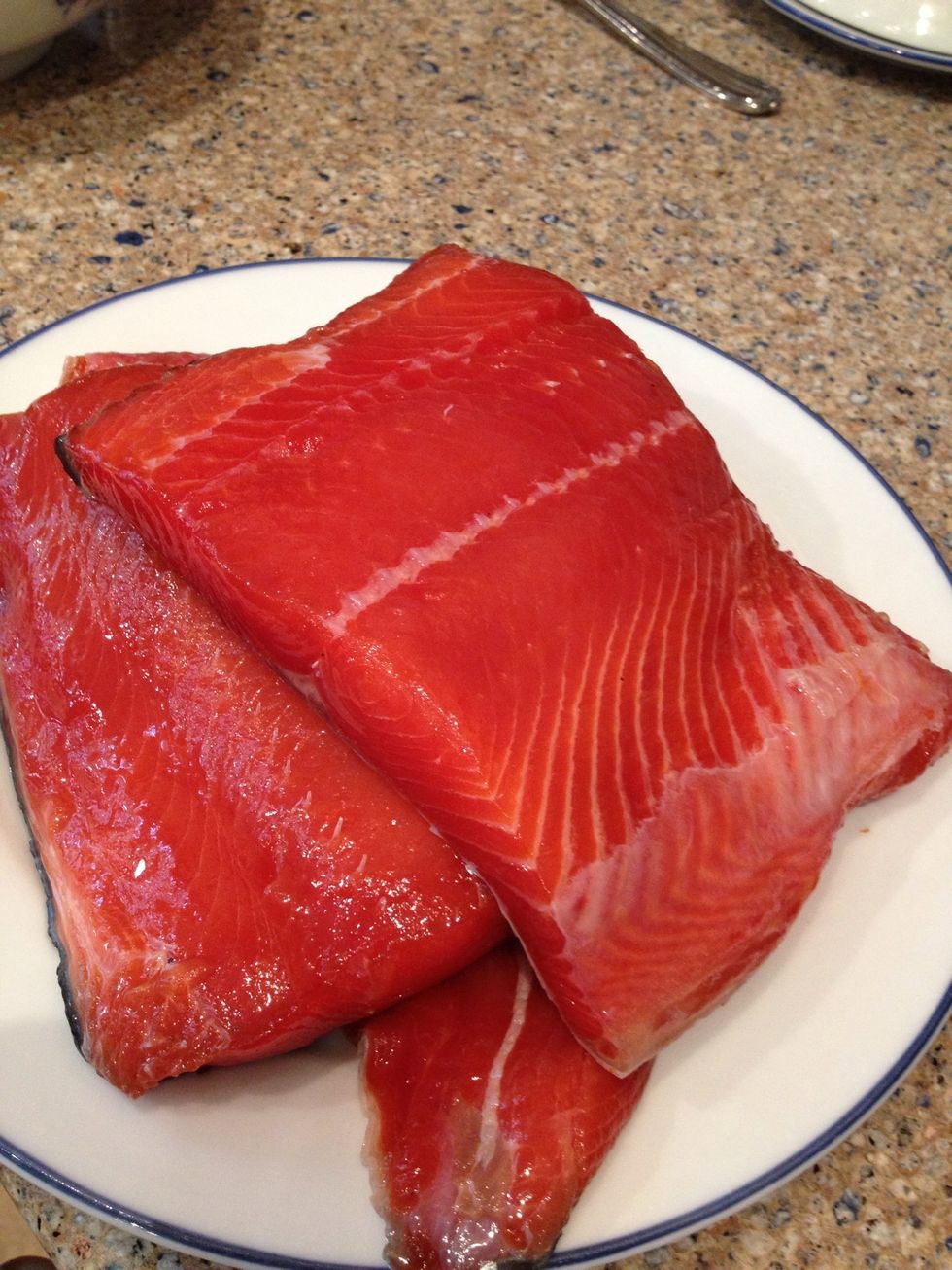 And another 😄
After the filets are rinsed, they need to be patted dry so they aren't drippy when putting on the smoker.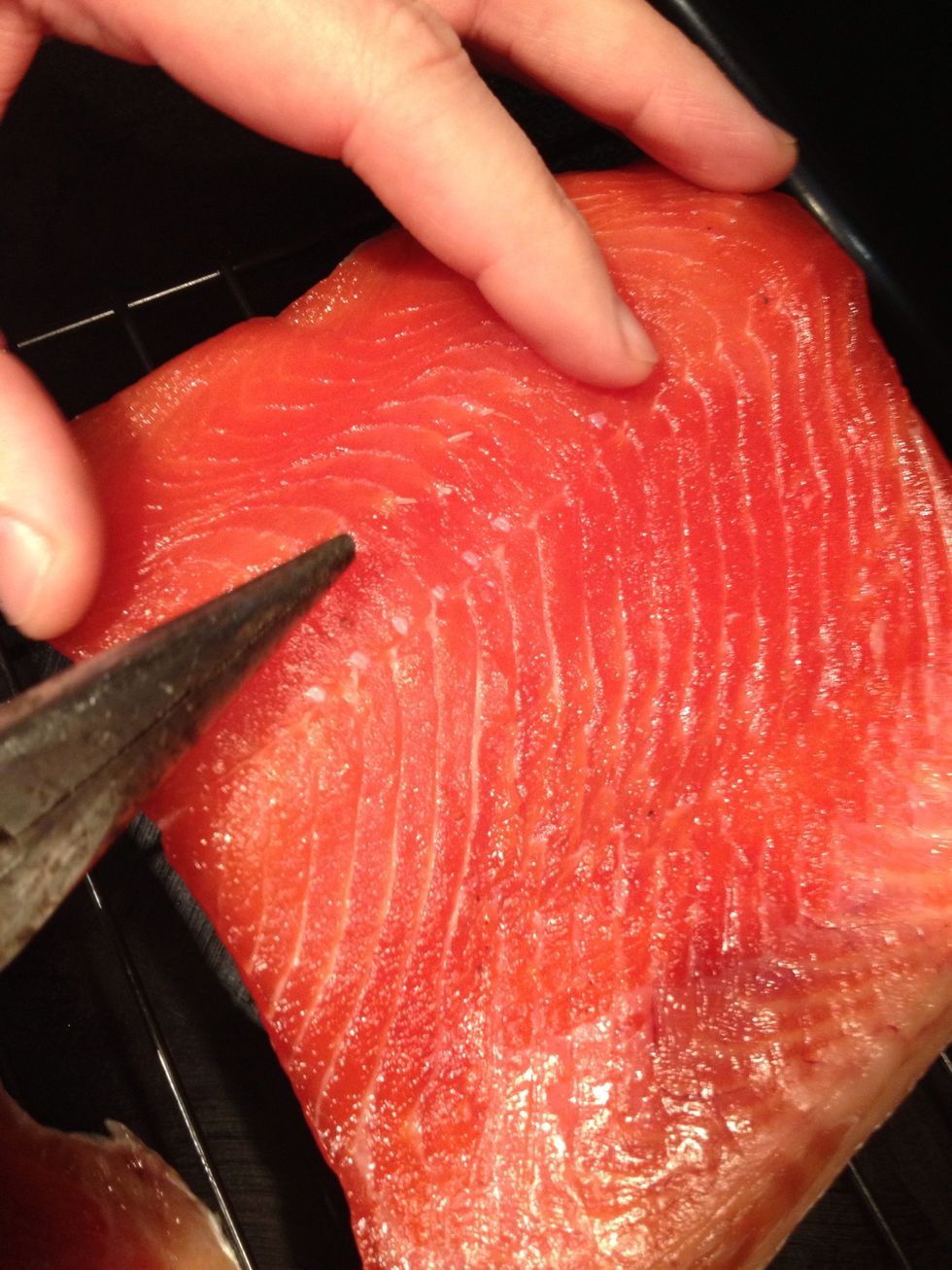 If your salmon have pin bones, you will need to remove them. Using some pliers, you can pull them out.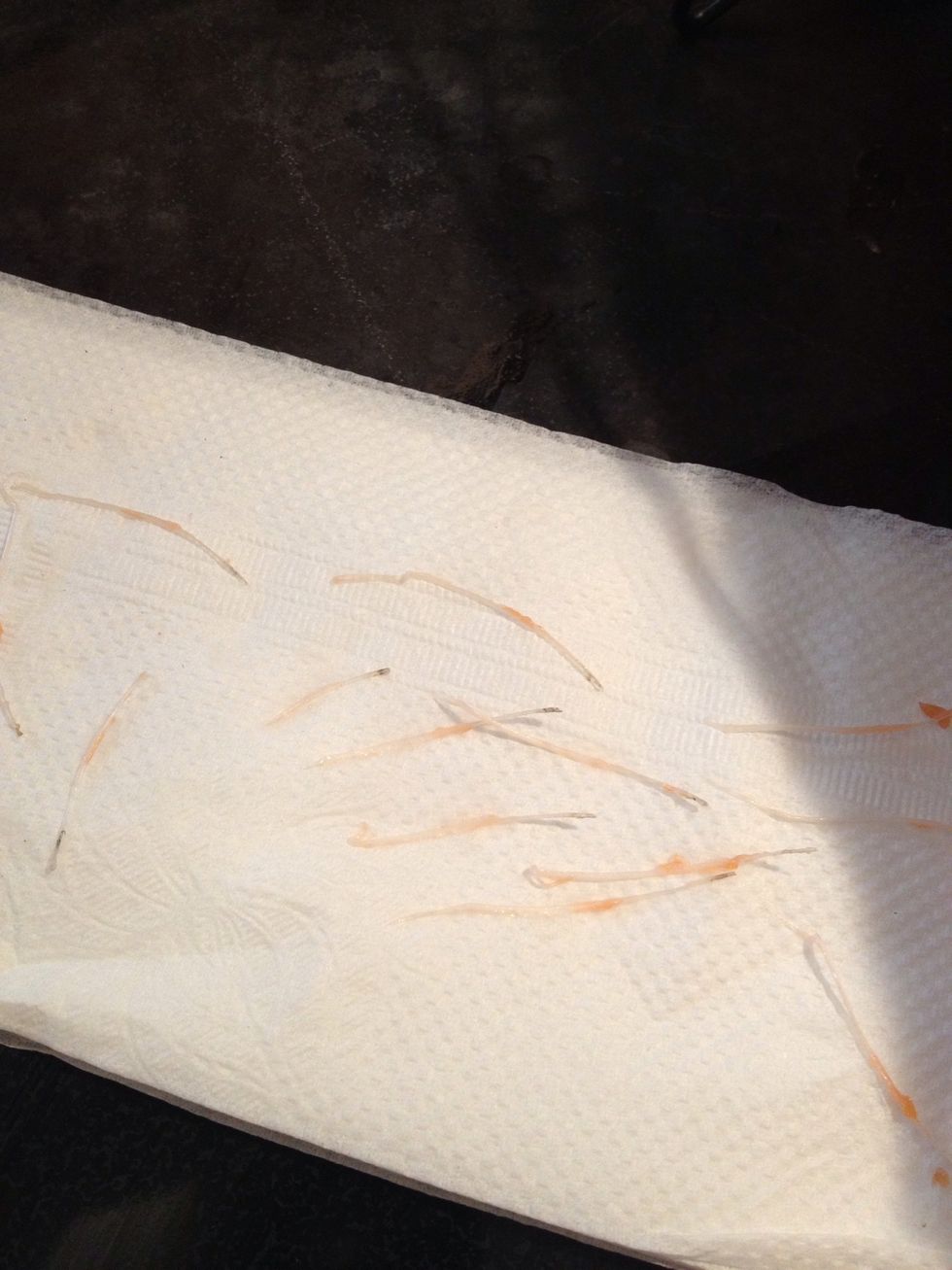 Here they are. You really don't want to deal with these guys when the meat is already smoked.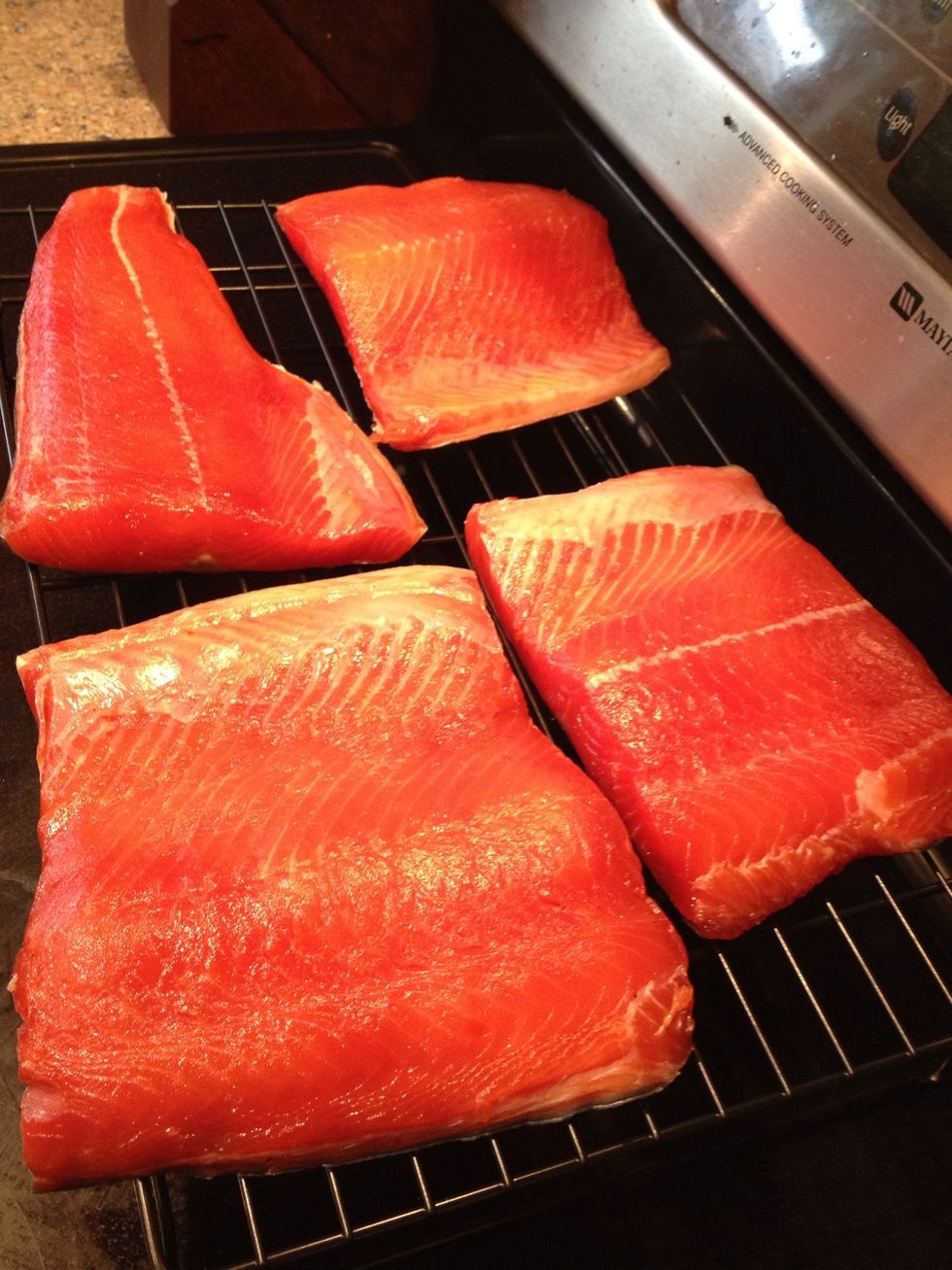 Now the filets need to lay out on a rack and achieve room temperature, for about 1-2 hours.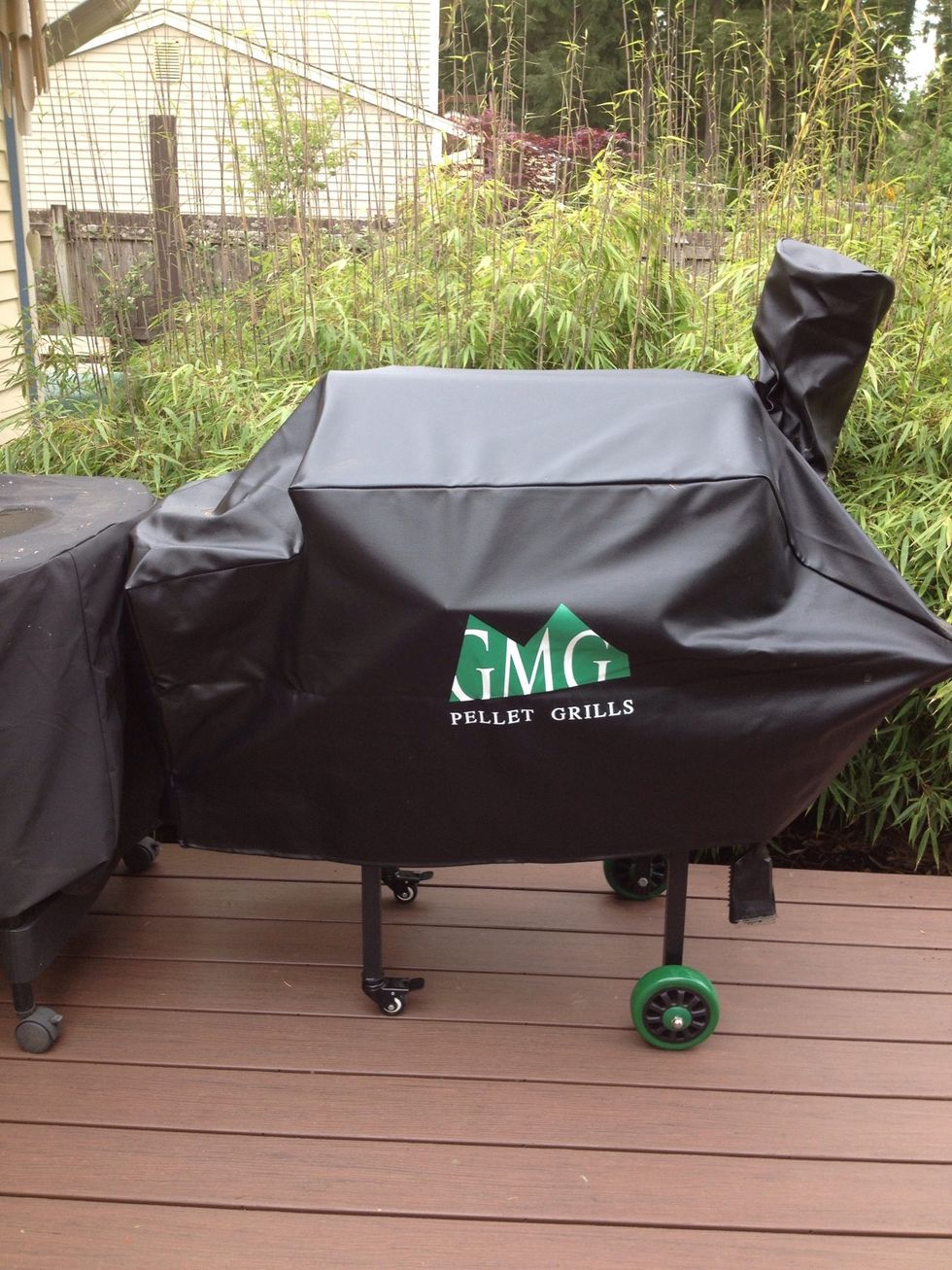 Here's the Green Mountain Grill! We have done whole chickens, tri-tip, baby back ribs, and brisket on it already. Now it's time for salmon!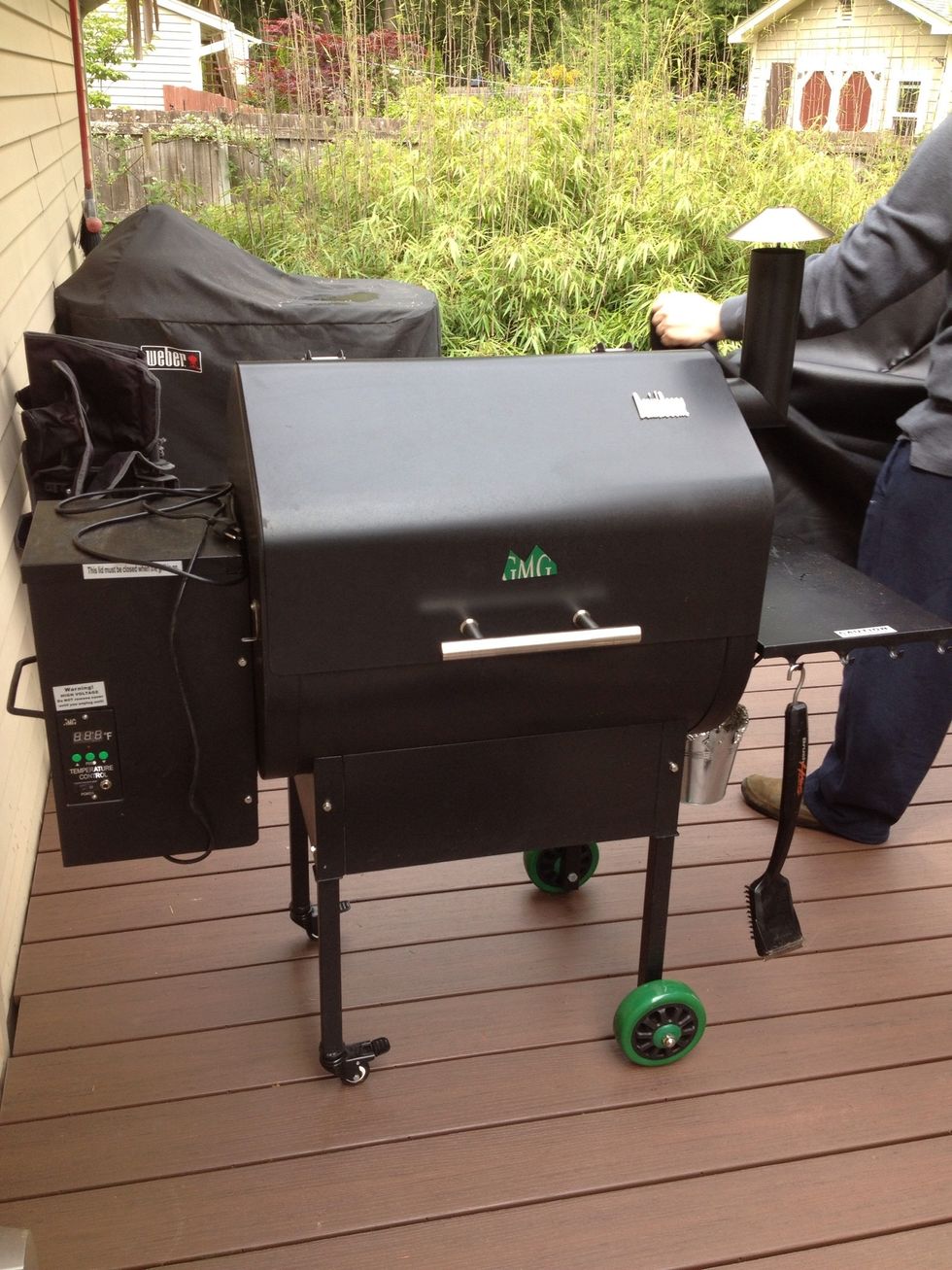 First take the cover off.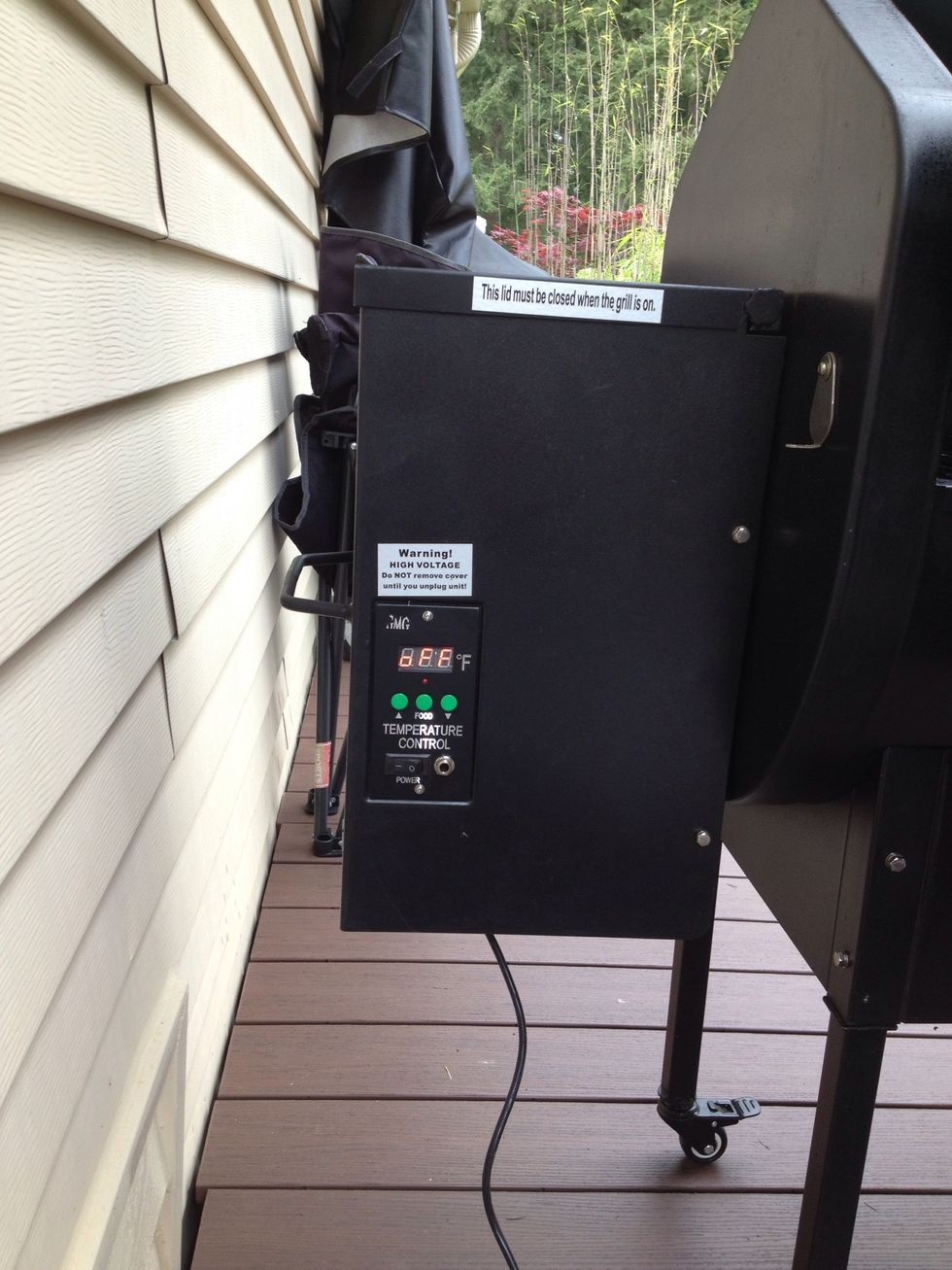 When you plug it in, it will say off. Go ahead and push the start button to turn on.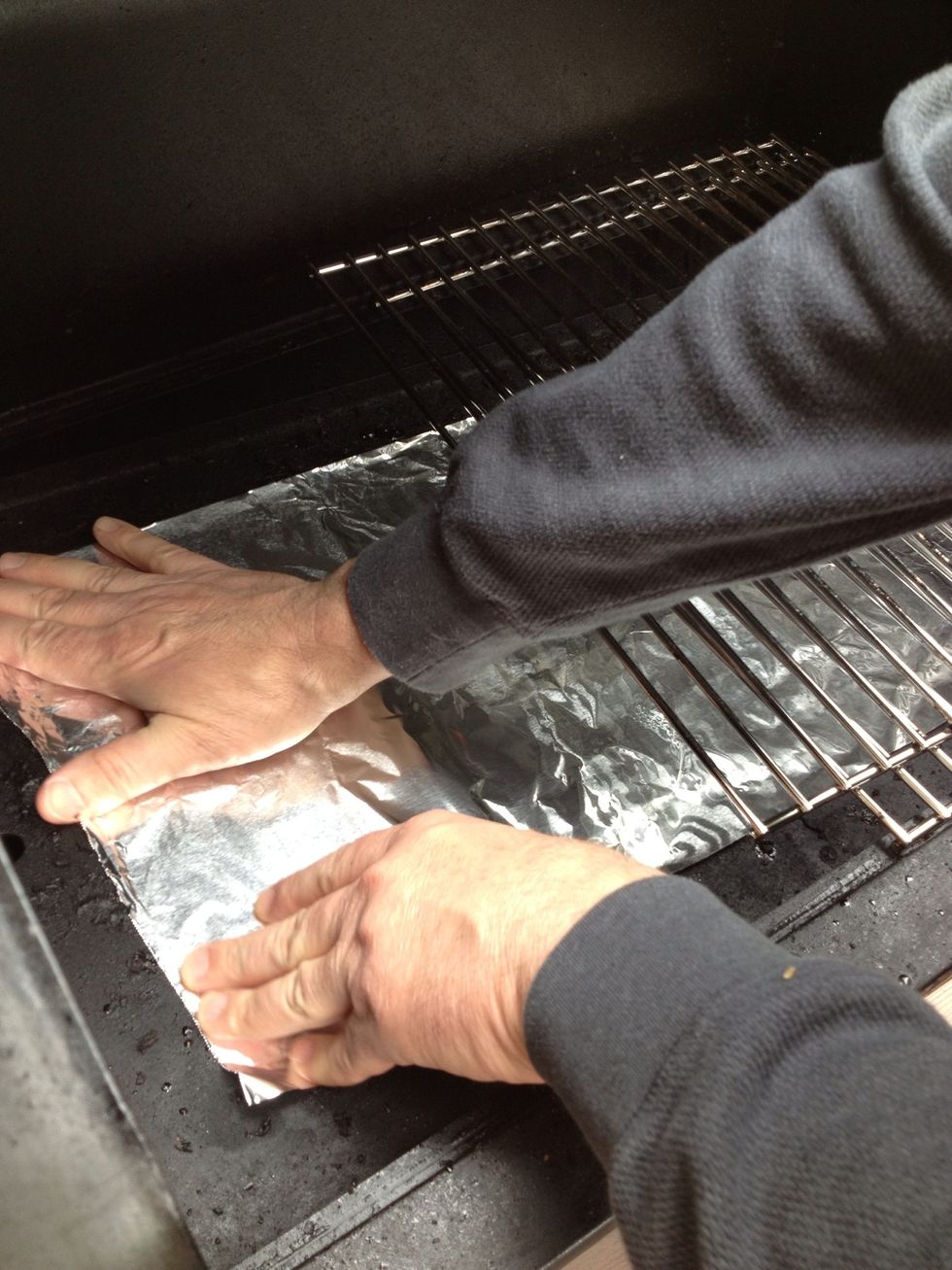 Line the bottom of the grill with foil for easier clean up.
You will need to add pellets to your Green Mountain Grill, in the hopper to the left of the smoking chamber.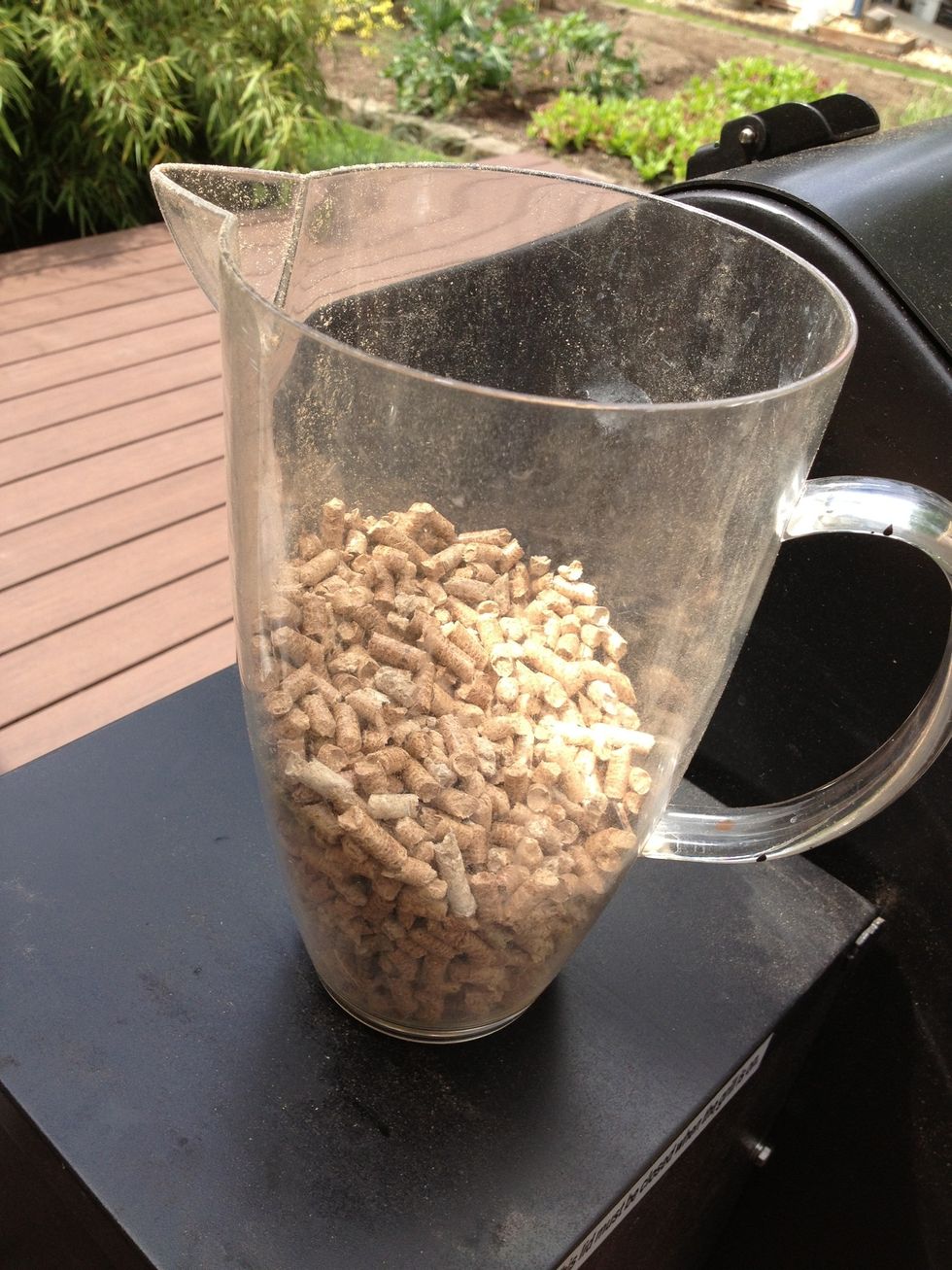 The pellets.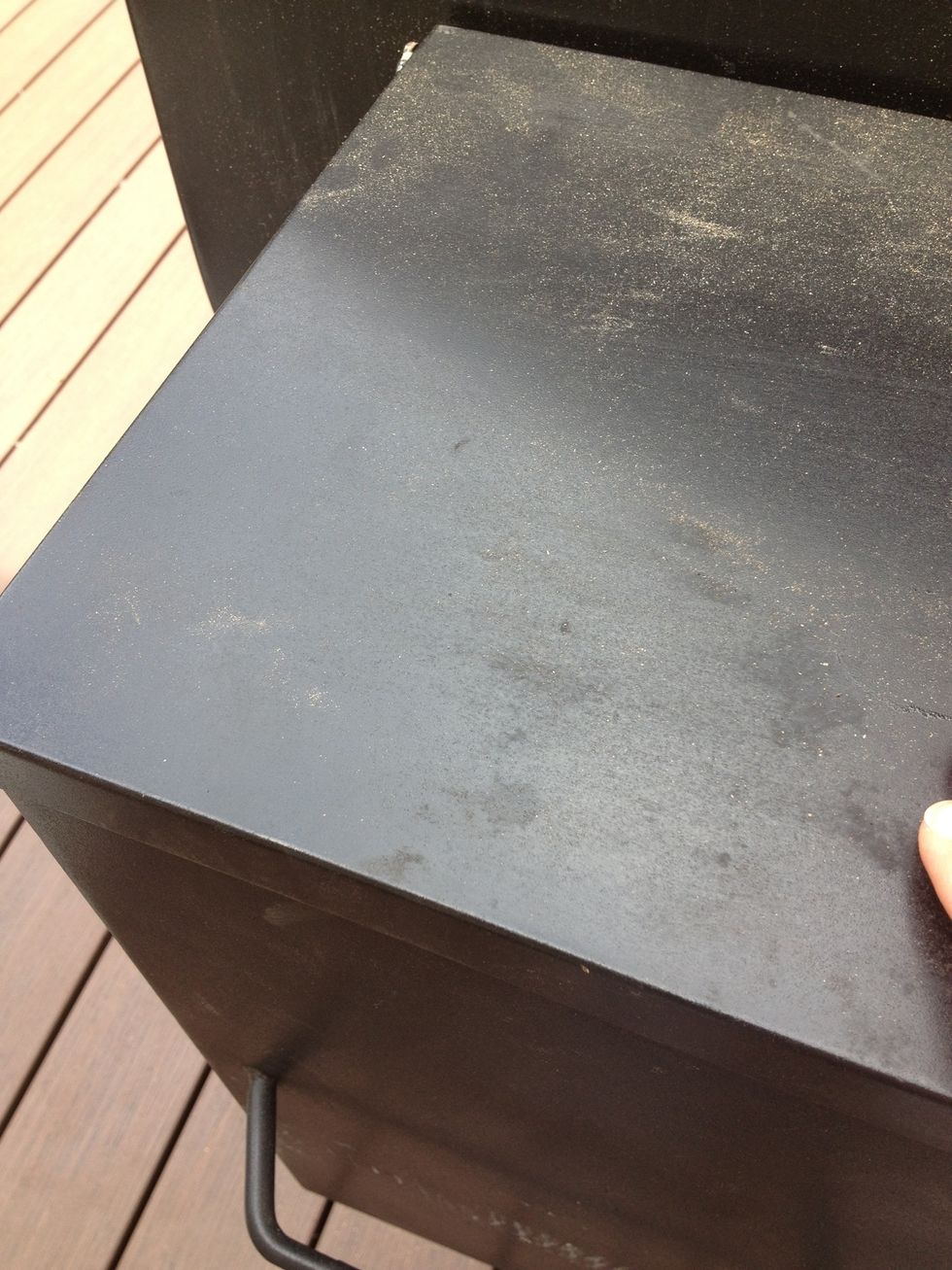 The hopper.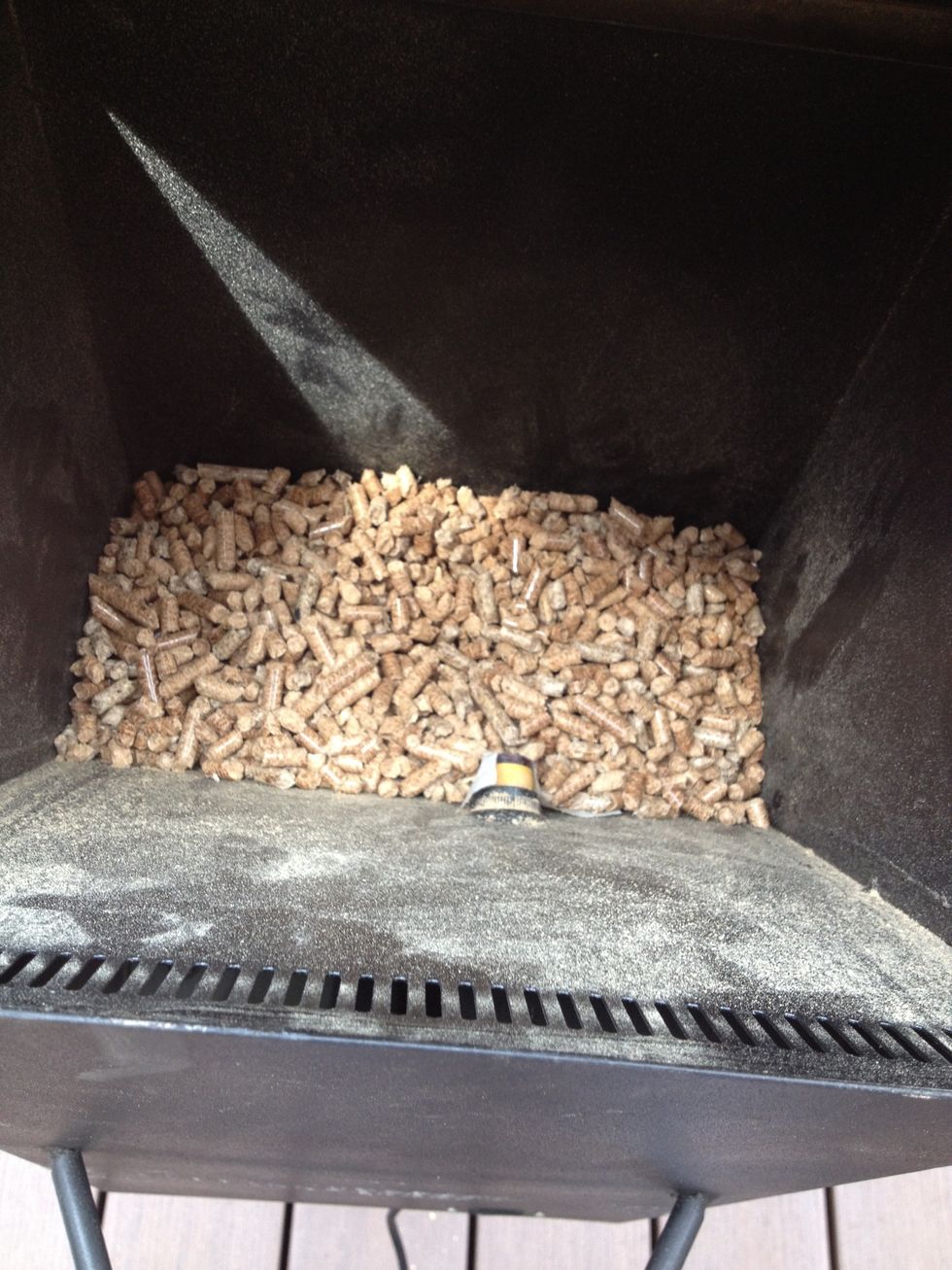 Lift the lid and add them in. Don't overfill though. The manual will tell you how much to put in.
The grill should start at zero and work up to 4 on its warm up cycle. Then it will display a starting temp.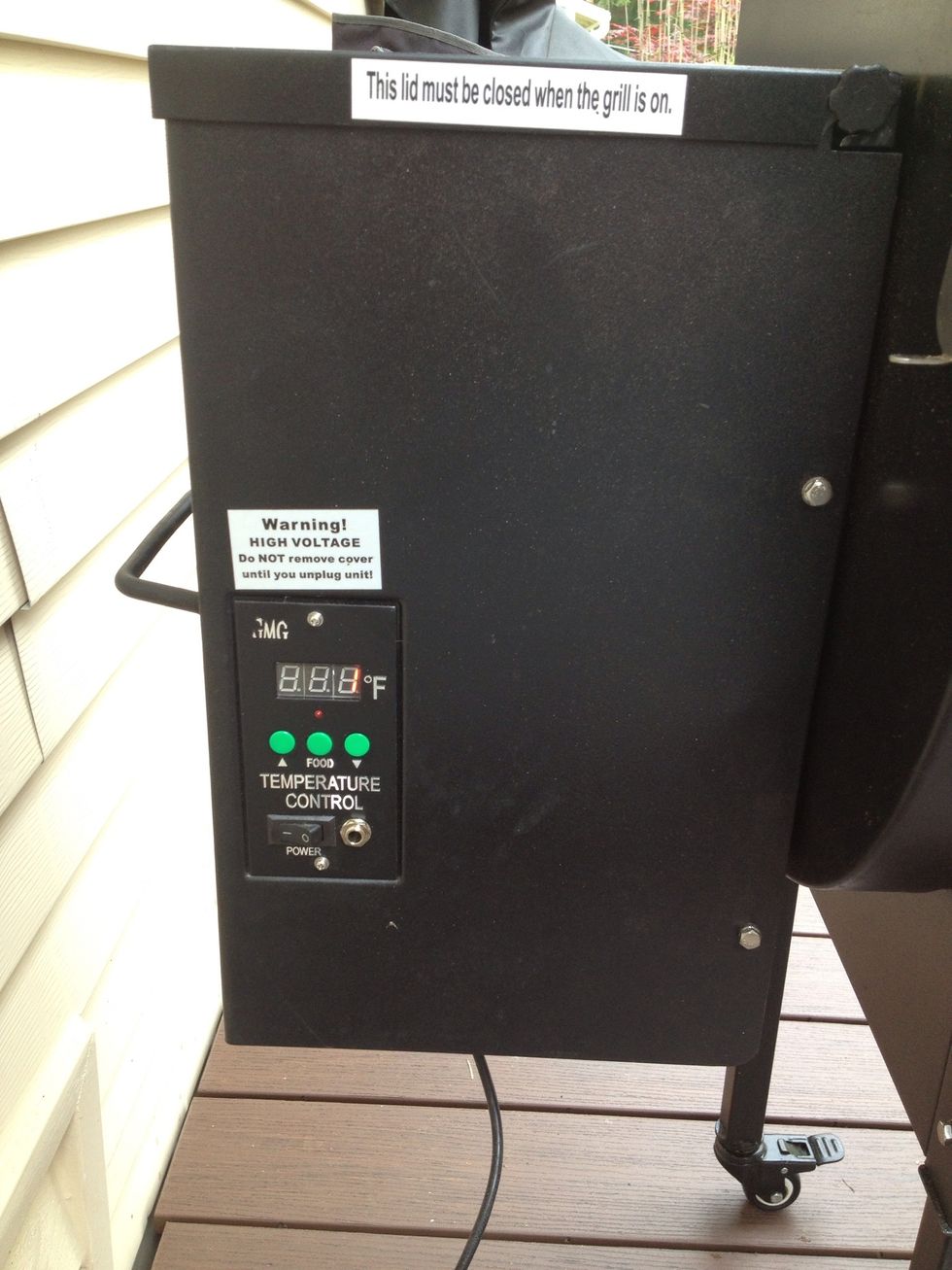 Up to 1...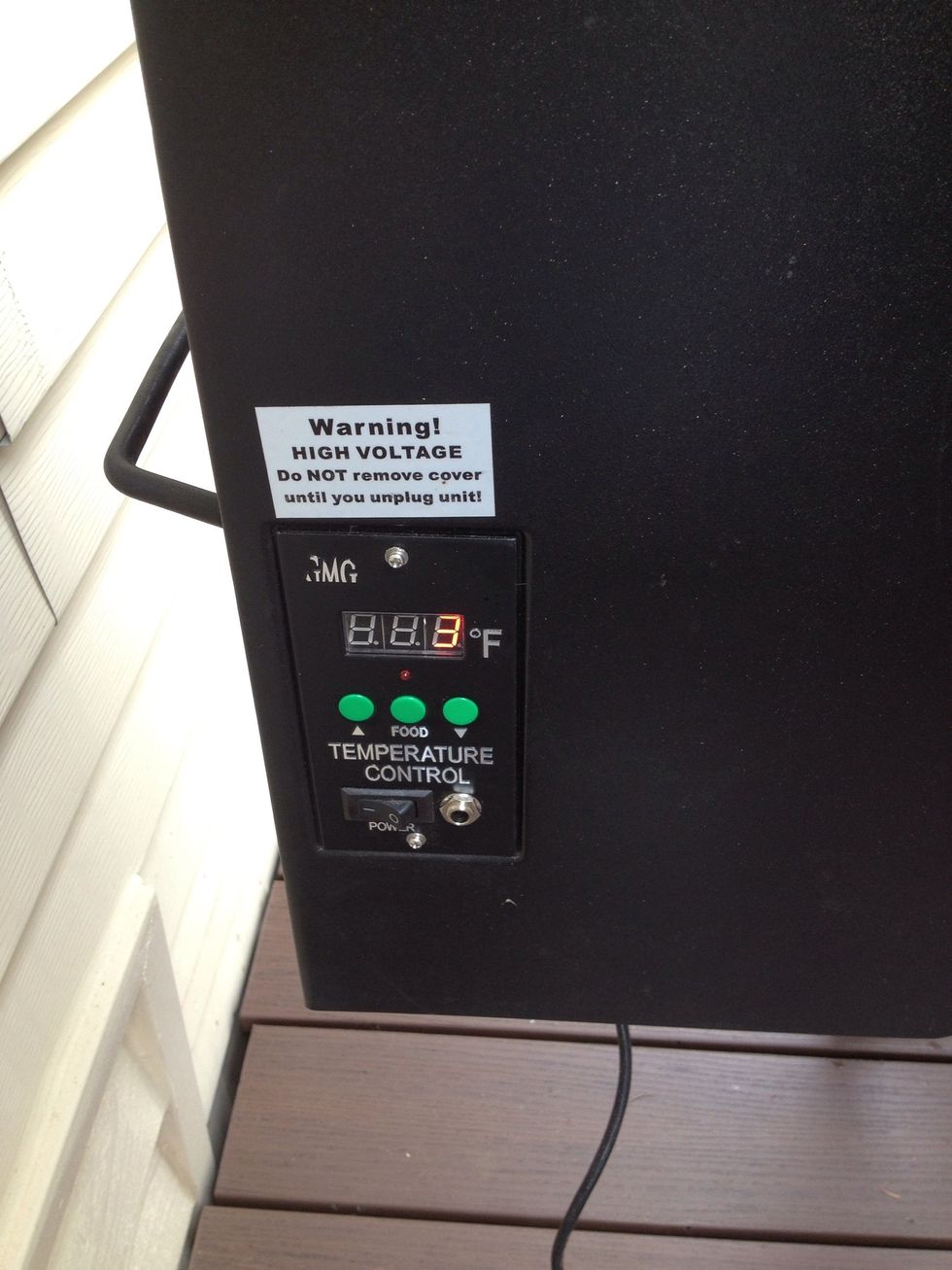 Up to 3...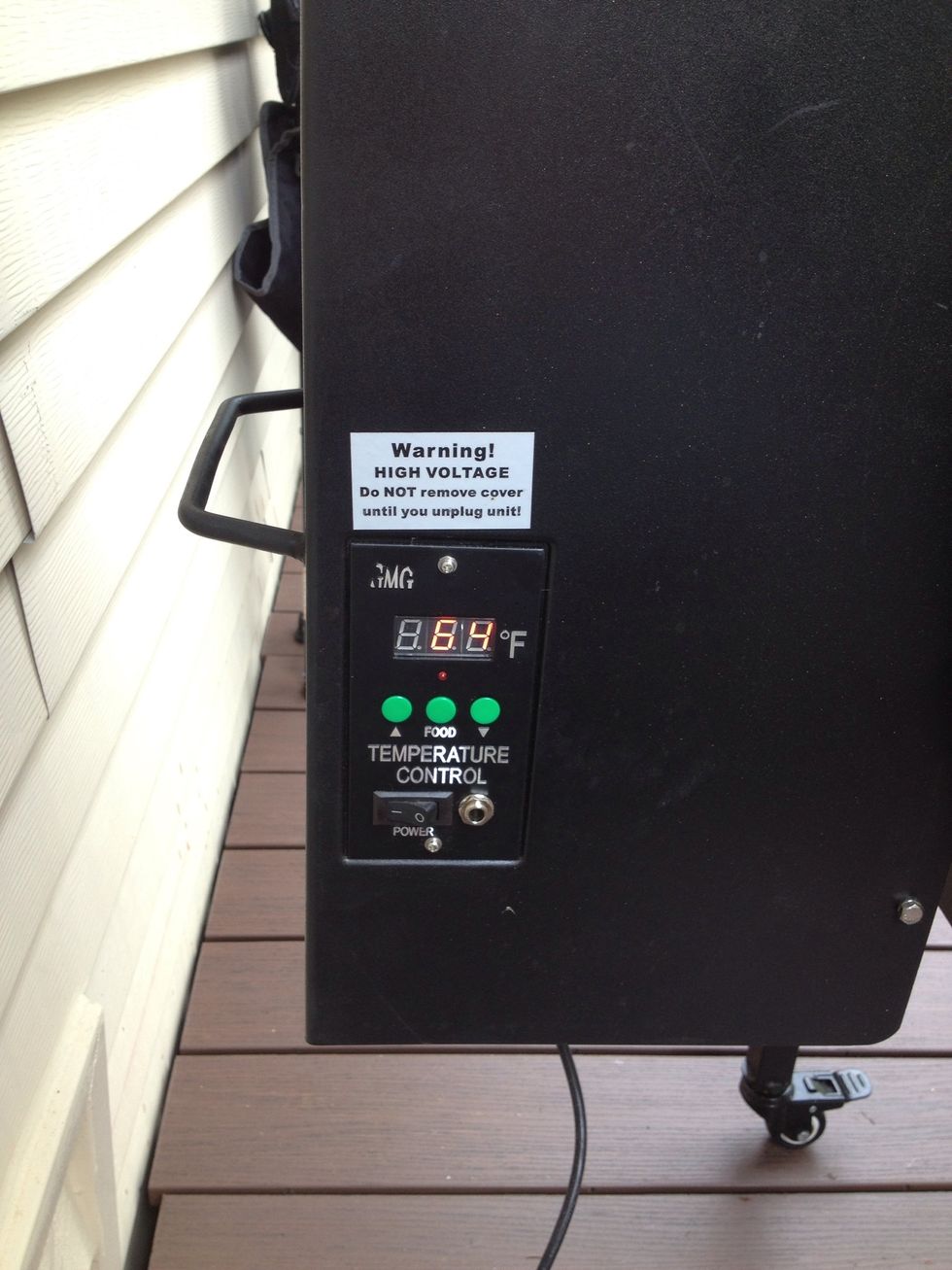 At a starting temp...
At this point you set your desired temperature and it will rise gradually to that and stay around that for the remainder of the time. See the front button panel for which ones to use, or the manual.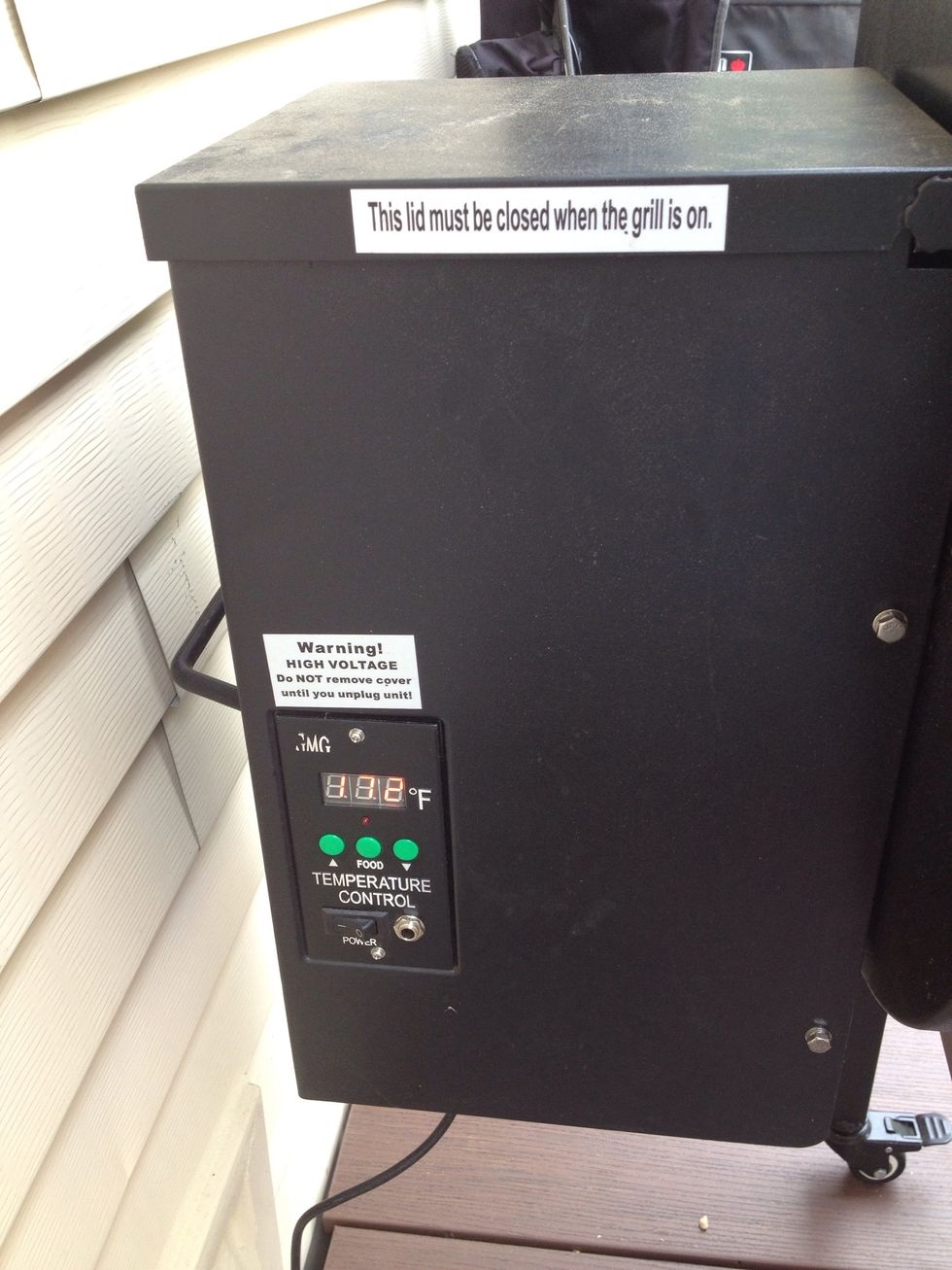 Now it's ready for the salmon filets to go on.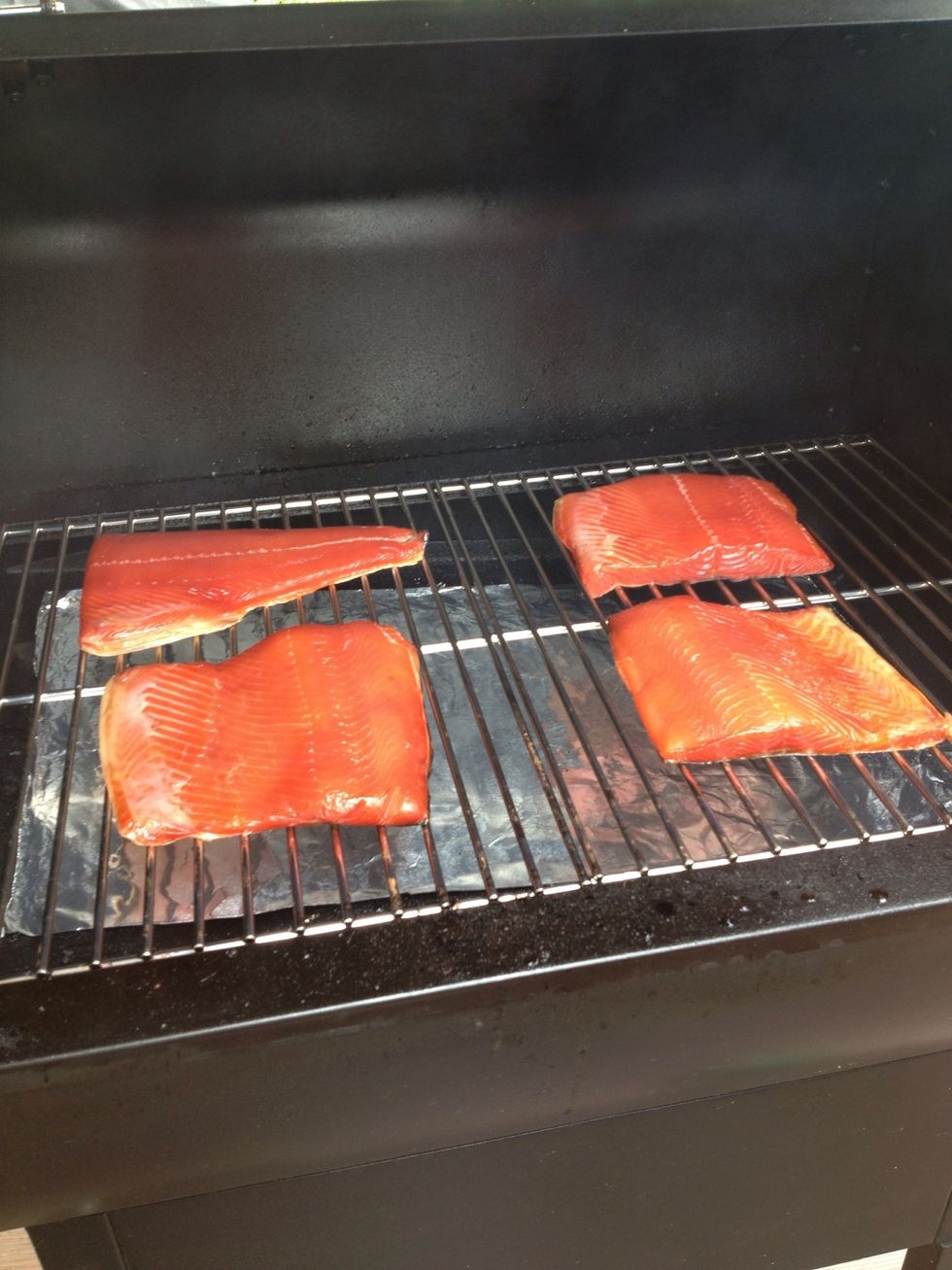 Here they are ready for smokin'. Yay!
This is how they look after two hours of smokin'.... I wanna eat it already! 😋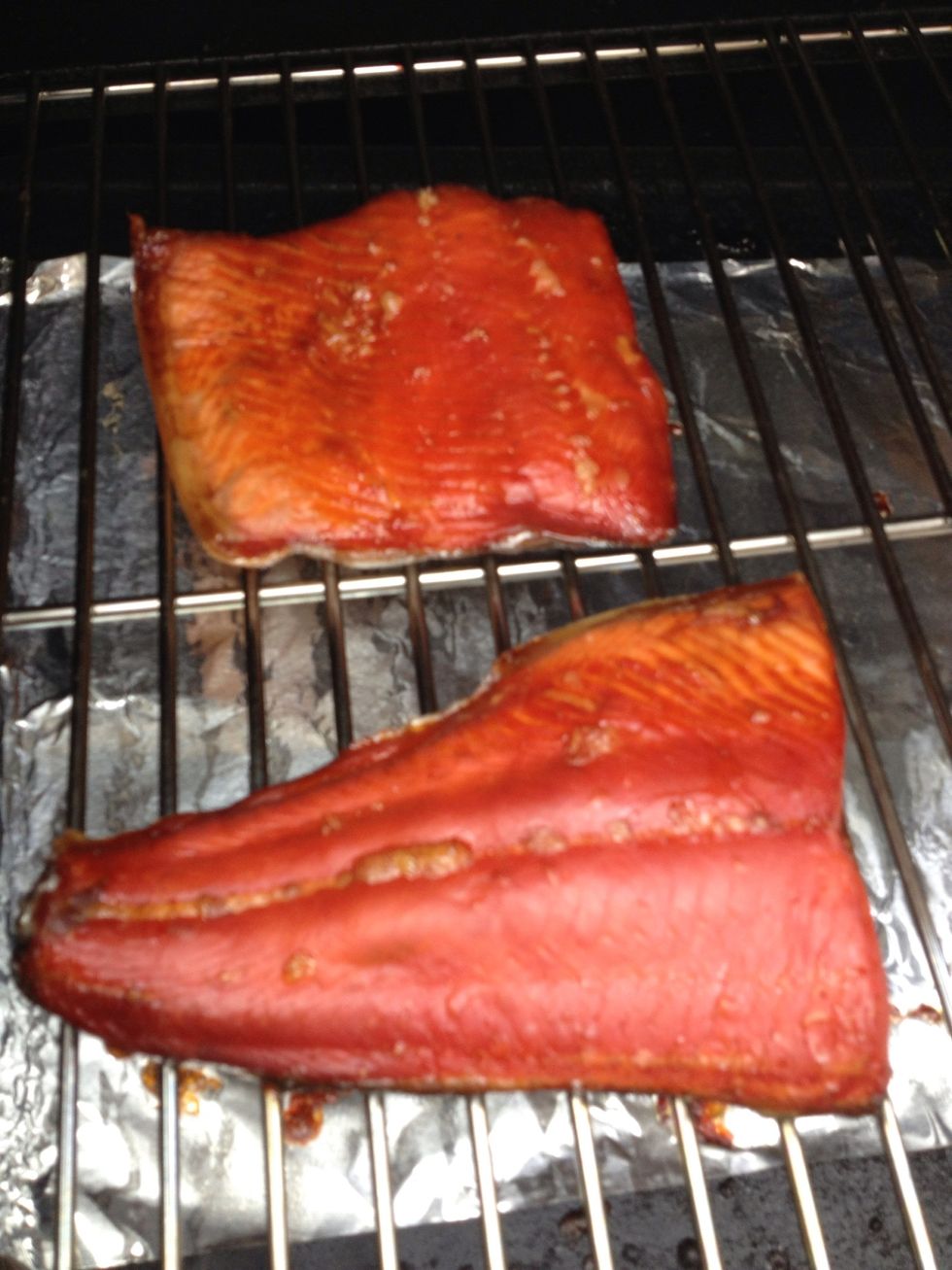 After 3 1/2 hrs...yummmm!!!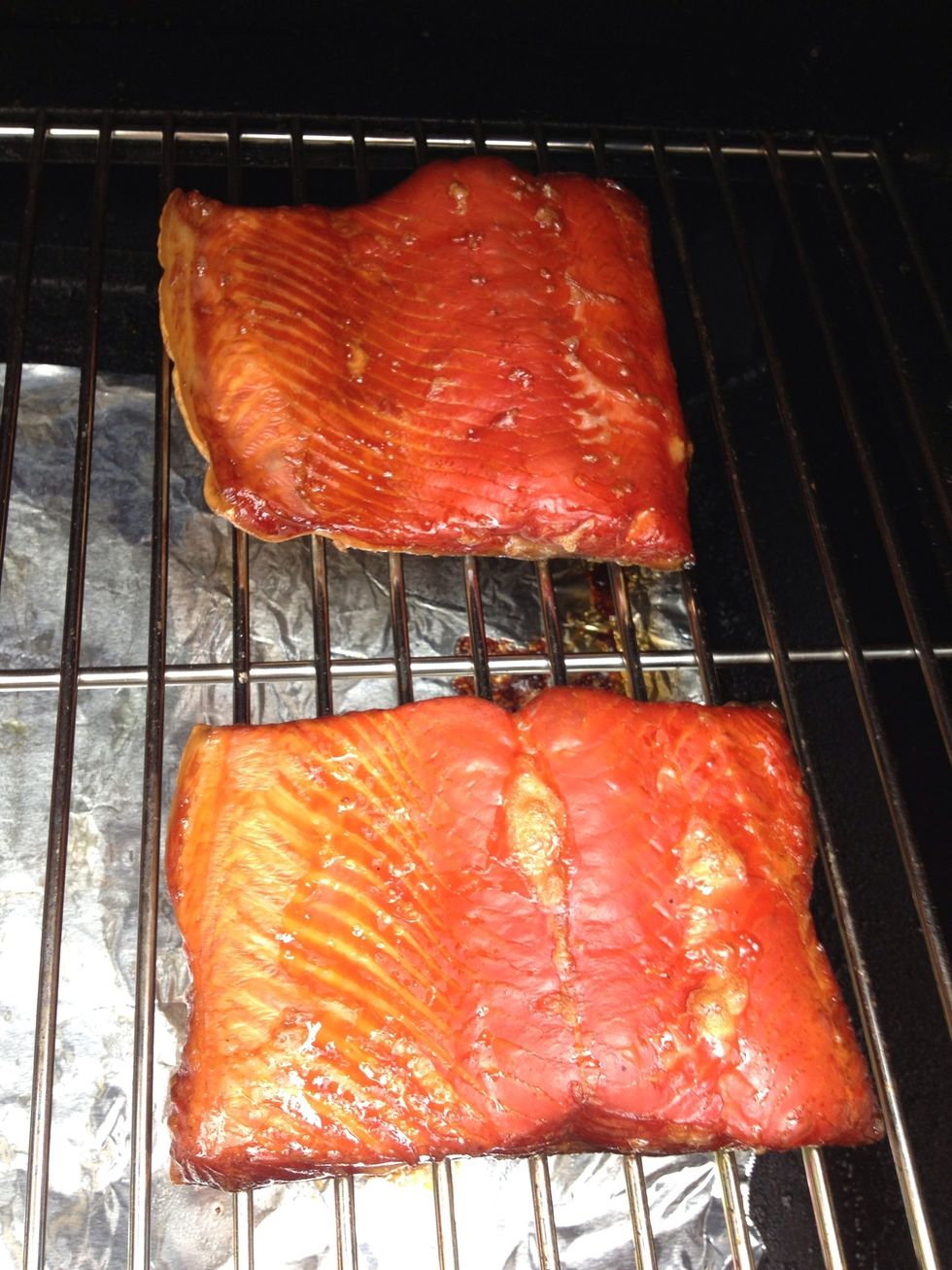 More salmon goodness!!!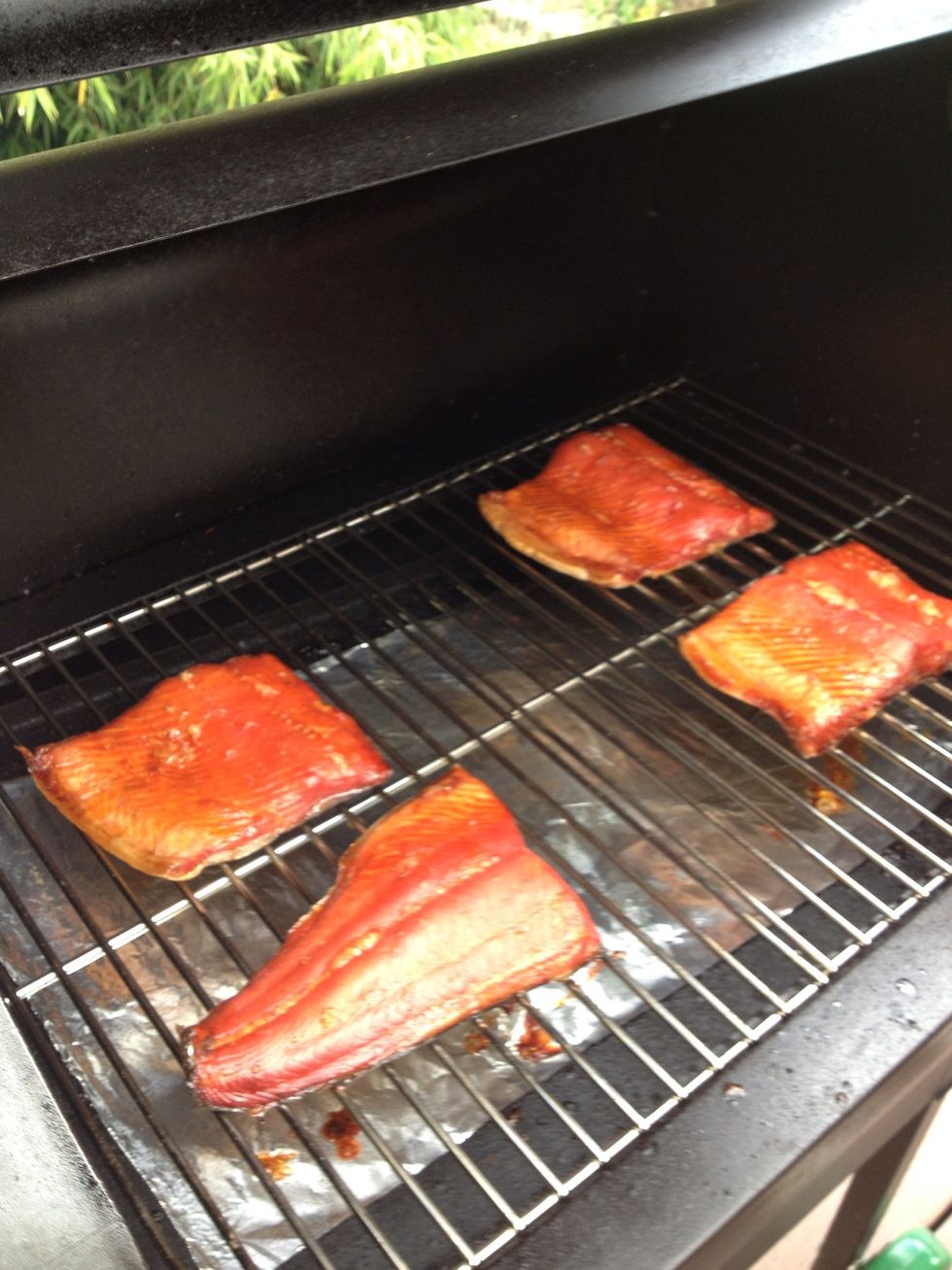 We checked the internal temperature of the salmon filet and it reached 160F, so we are done!!!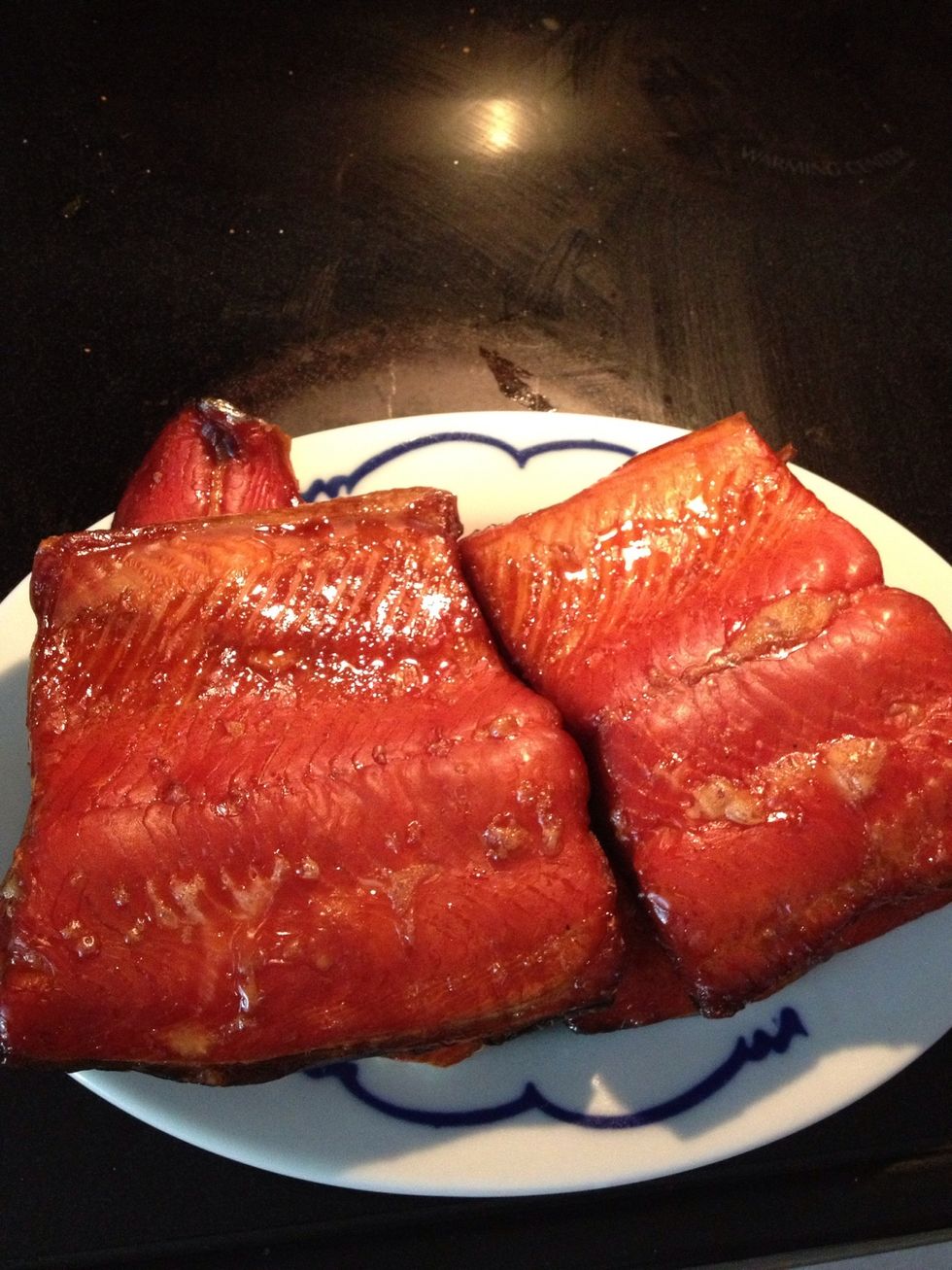 Now we will cool this and add it with some organically grown lettuce from our garden....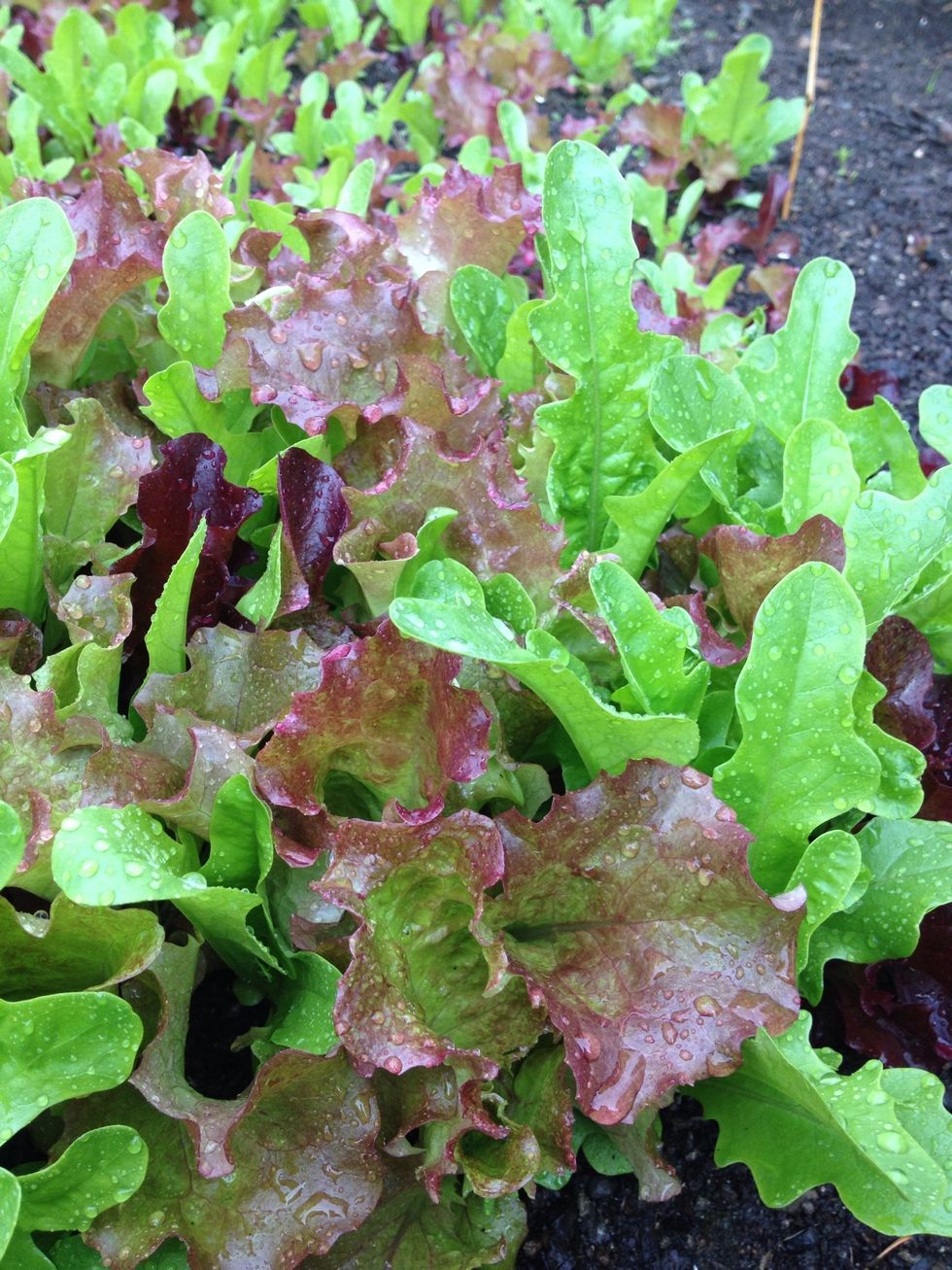 Here's our lettuce 😄
This is really great all by itself though 😉
4.0 Copper River Salmon Filets, about 1lb in weight
1.0c Maple sugar
1.0c Brown sugar
1/4c Onion powder
1/4c Garlic Powder
1/4c Kosher salt
2.0Tbsp White pepper, or black if you don't have white
Linda O.
I grew up watching my mom cook and bake so that is really what inspires me to make guides! Click the heart if you enjoy my guides :)