Smoke a Brisket in the Alto Shaam CTP Combi Oven
90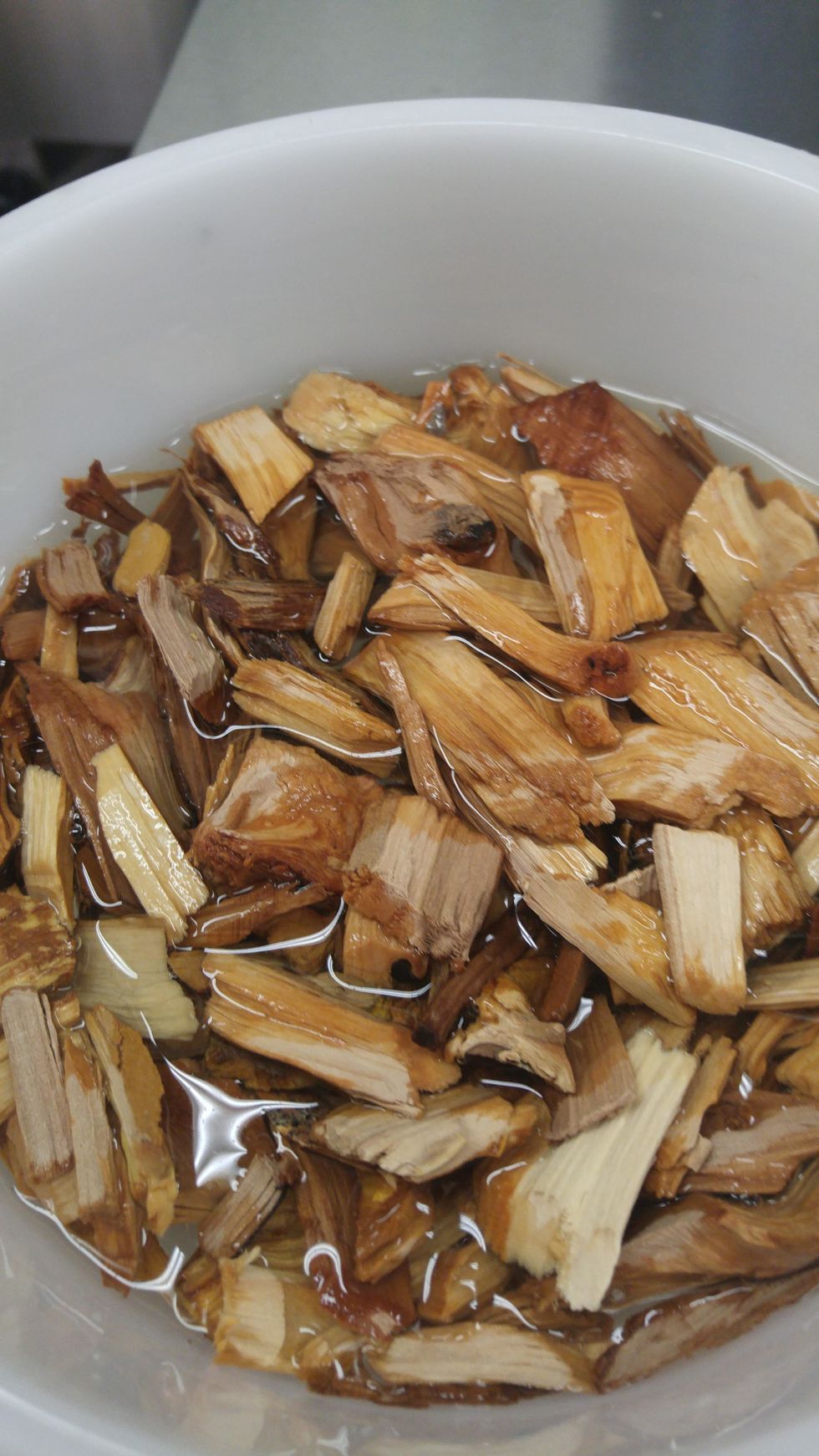 Soak your wood chips for at least 15 minutes and up to 1 hour.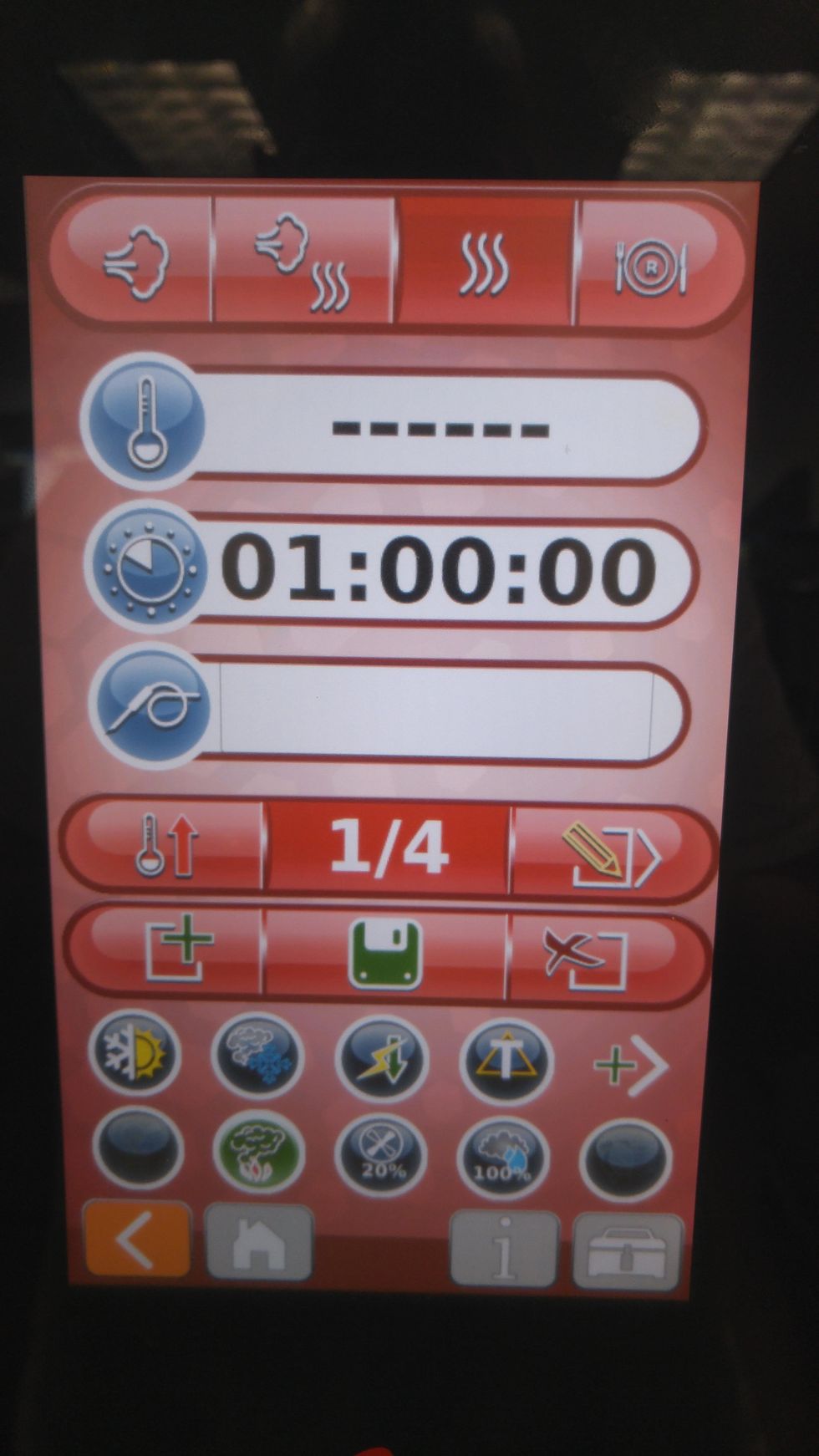 write a program with these steps. #1 cold smoke for 1 hour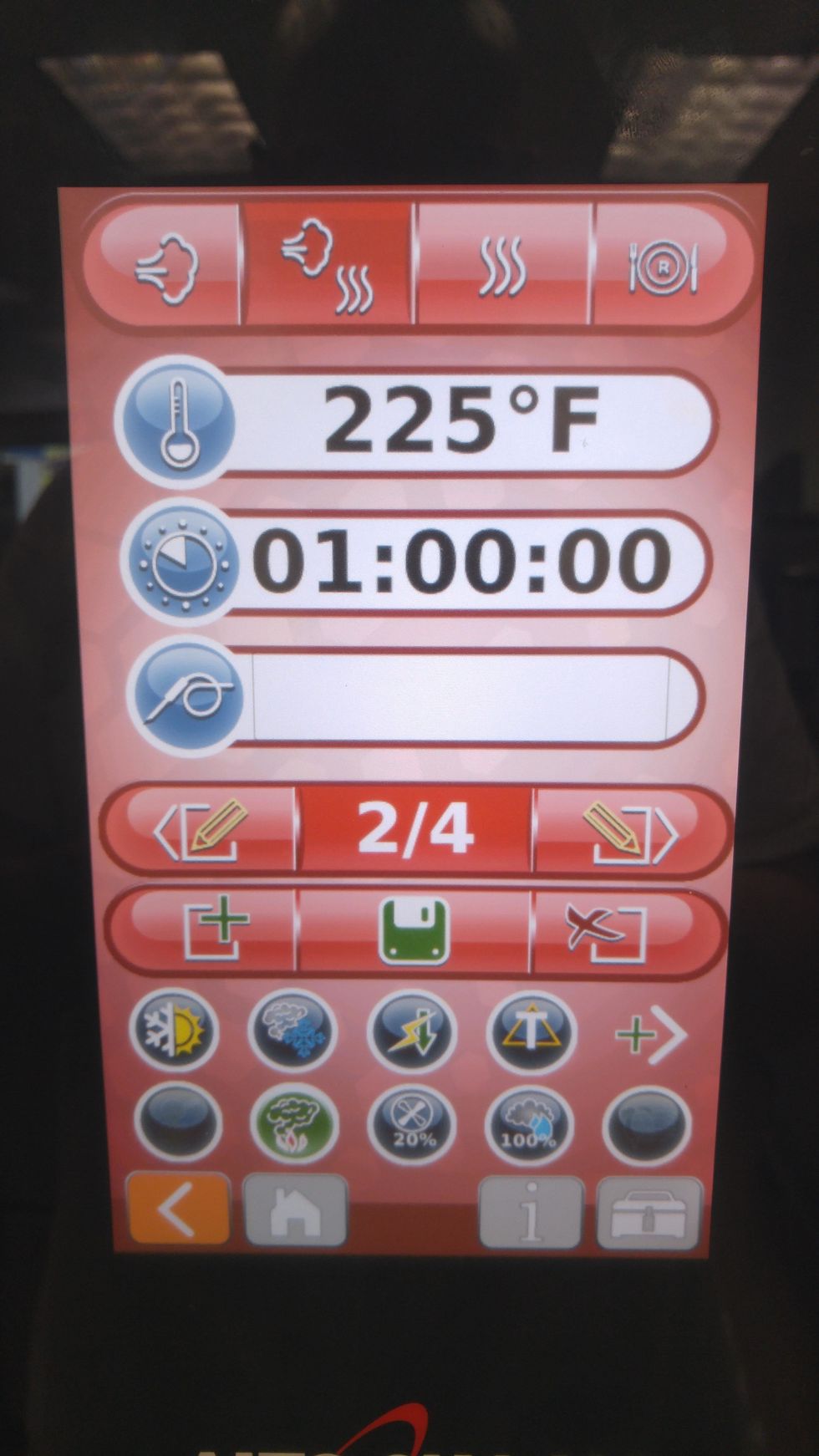 step #2, combi with smoke at 225 for 1 hour. Low power, low fan, 100% humidity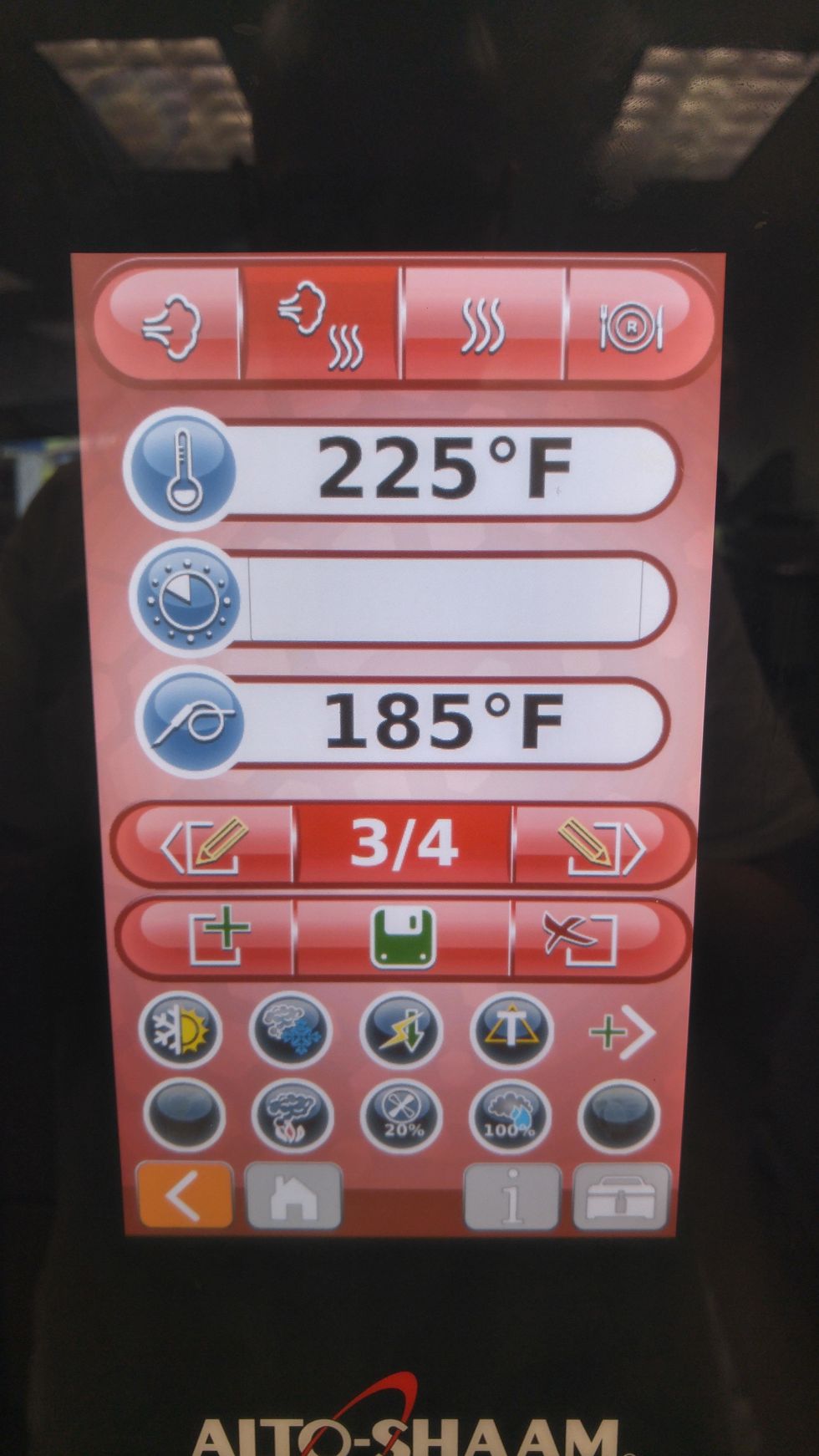 Step #3, combi mode at 225, low power, low fan, 100% humidity and set probe temp to 185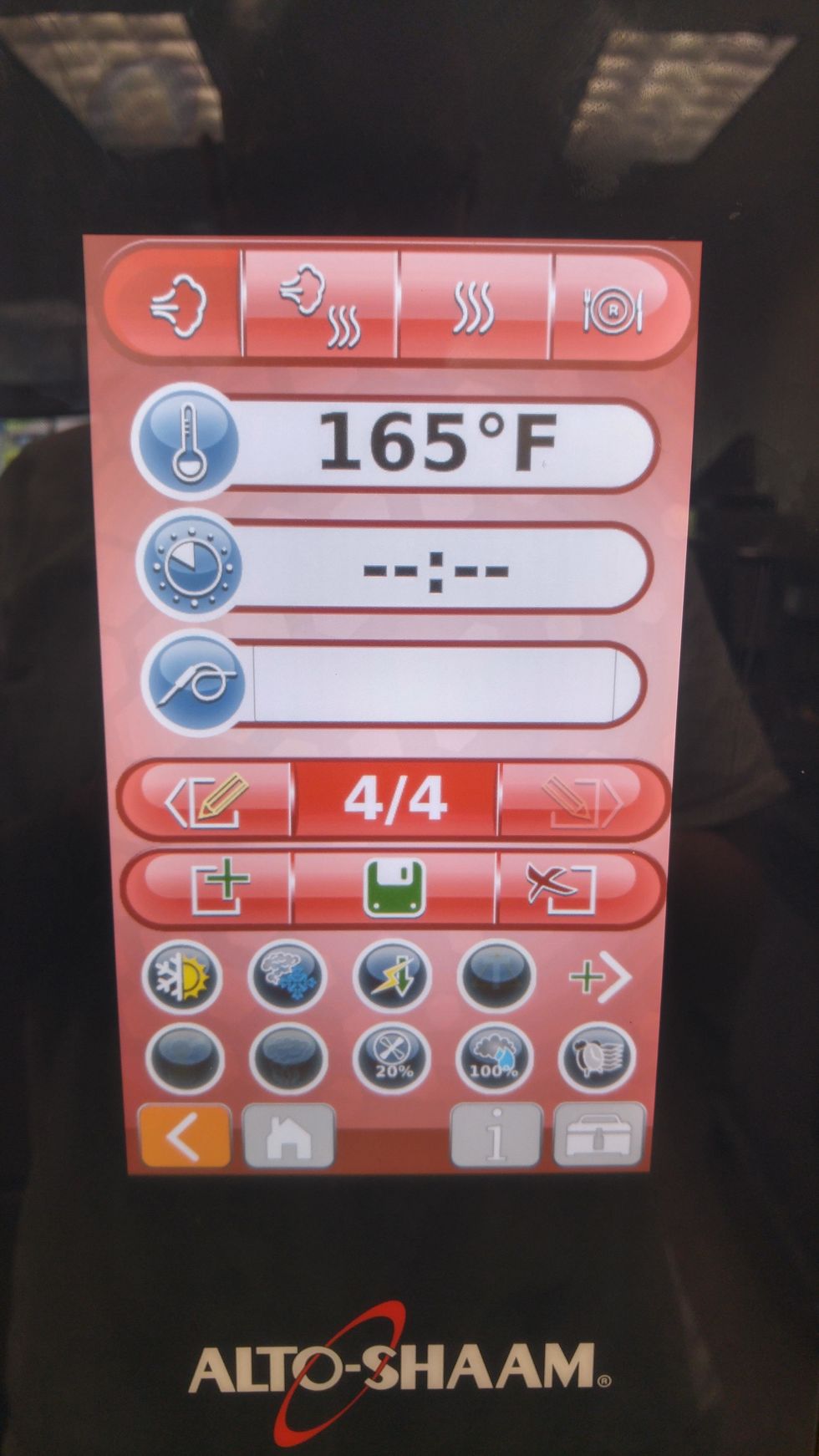 Step #4, steam mode, low power, low fan, 100% humidity at 165 F, and set time to --:-- this will keep the oven running until you turn it off. This is the hold step that gives us the tenderization.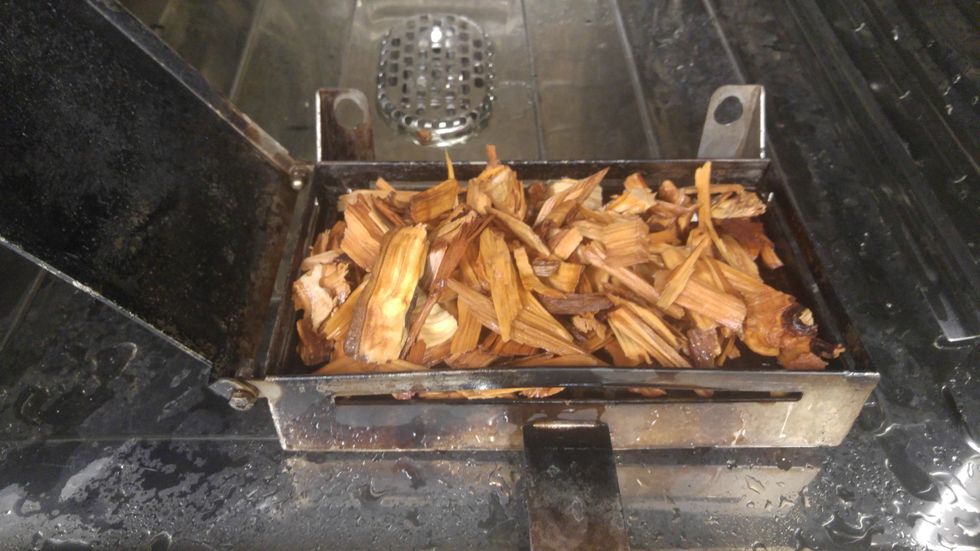 Add soaked chips to box and attach to back of the oven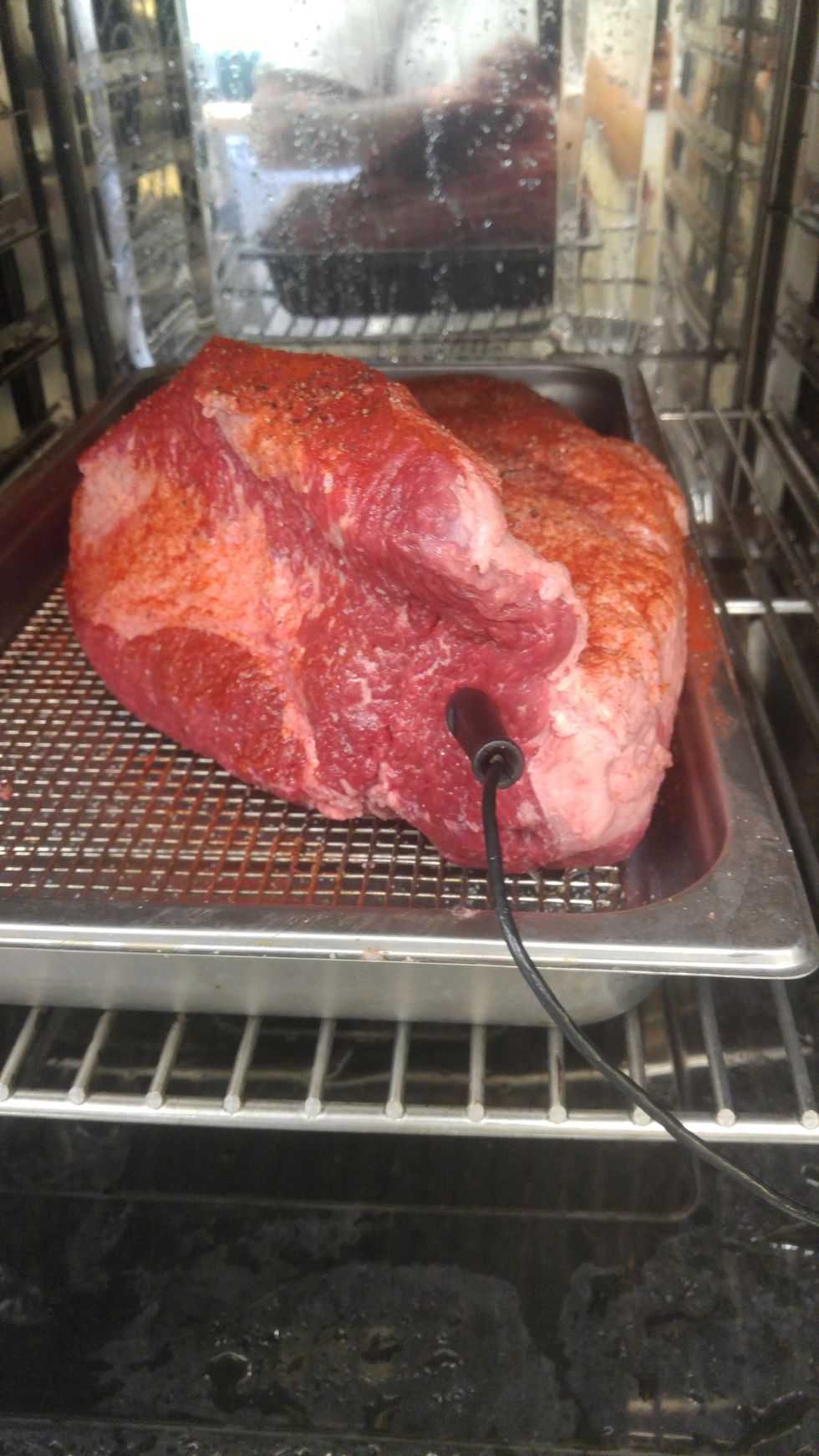 Season brisket well. Insert probe into the thickest part of the brisket. Set in a pan with a riser or right on the rack.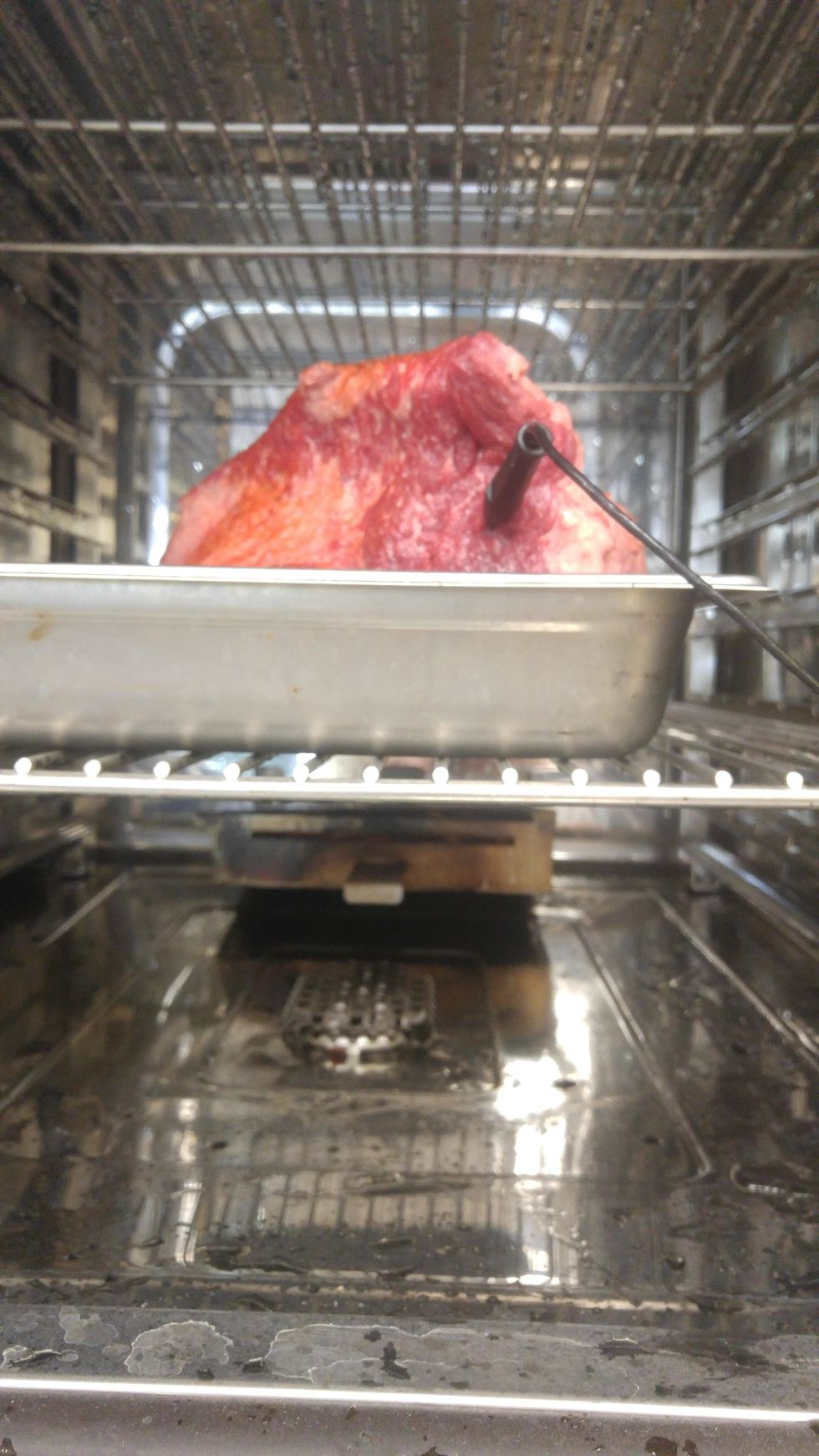 Your set up should look like this. push your brisket program button, and the oven will run through all the steps you've programmed into it. This recipe is for an overnight cook and hold.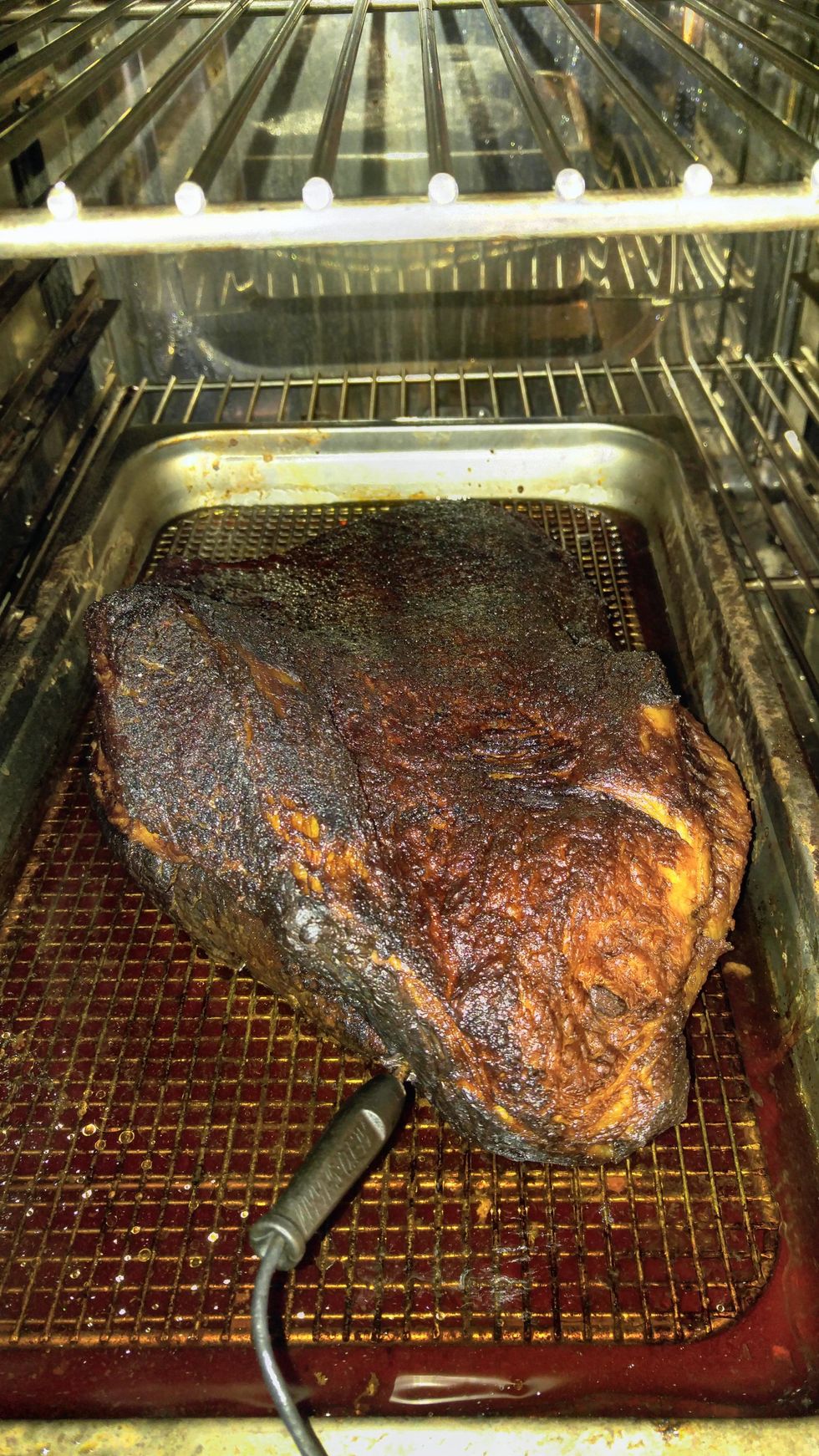 In the morning, your brisket should look like this. a minimum of 8 hours is desired in the hold mode.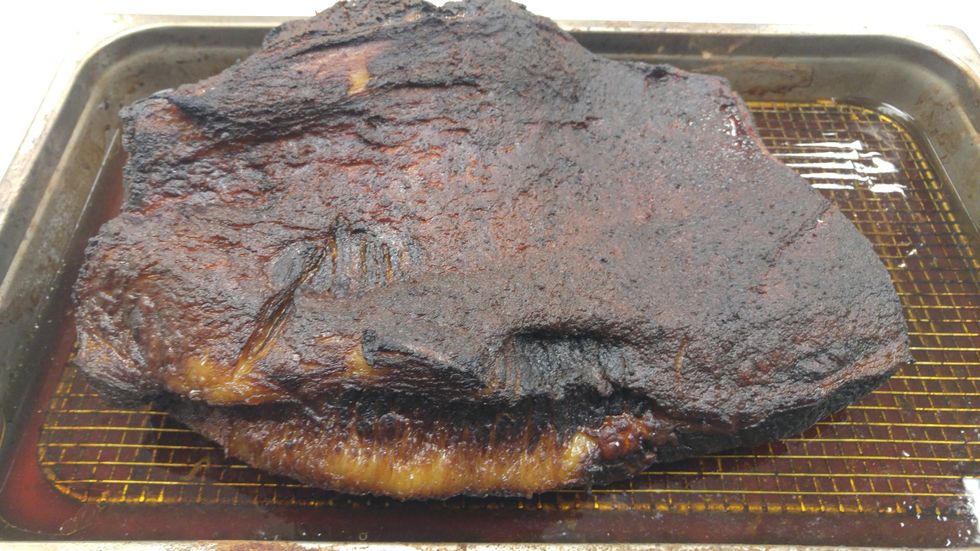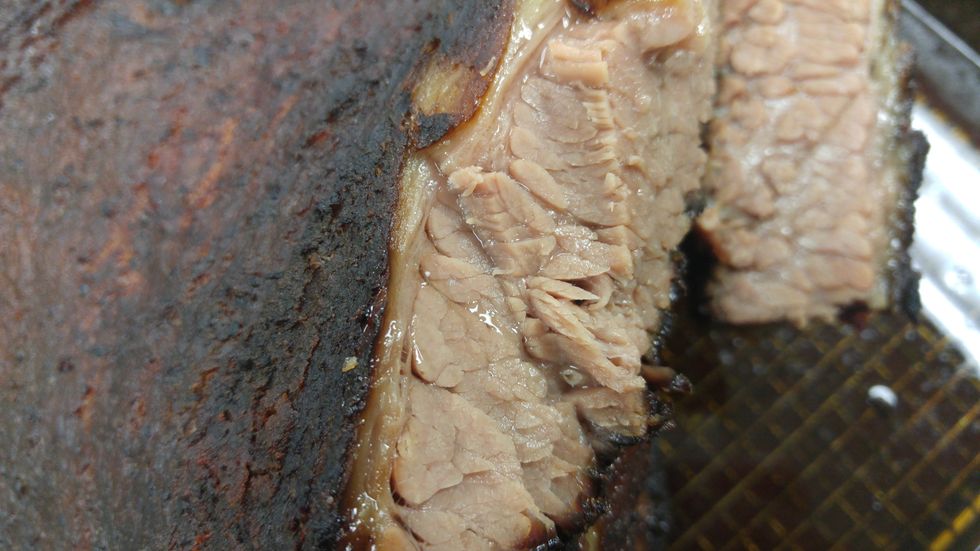 Finished product, smokey, juicy and tender.
14.0lb Beef Brisket fat on
1.0Tbsp kosher salt
1.0Tbsp black pepper
1.0Tbsp paprika
1.0lb soaked wood chips