How to smoke a brisket
I just got a new smoker so of course, I had to smoke lots of meat!
21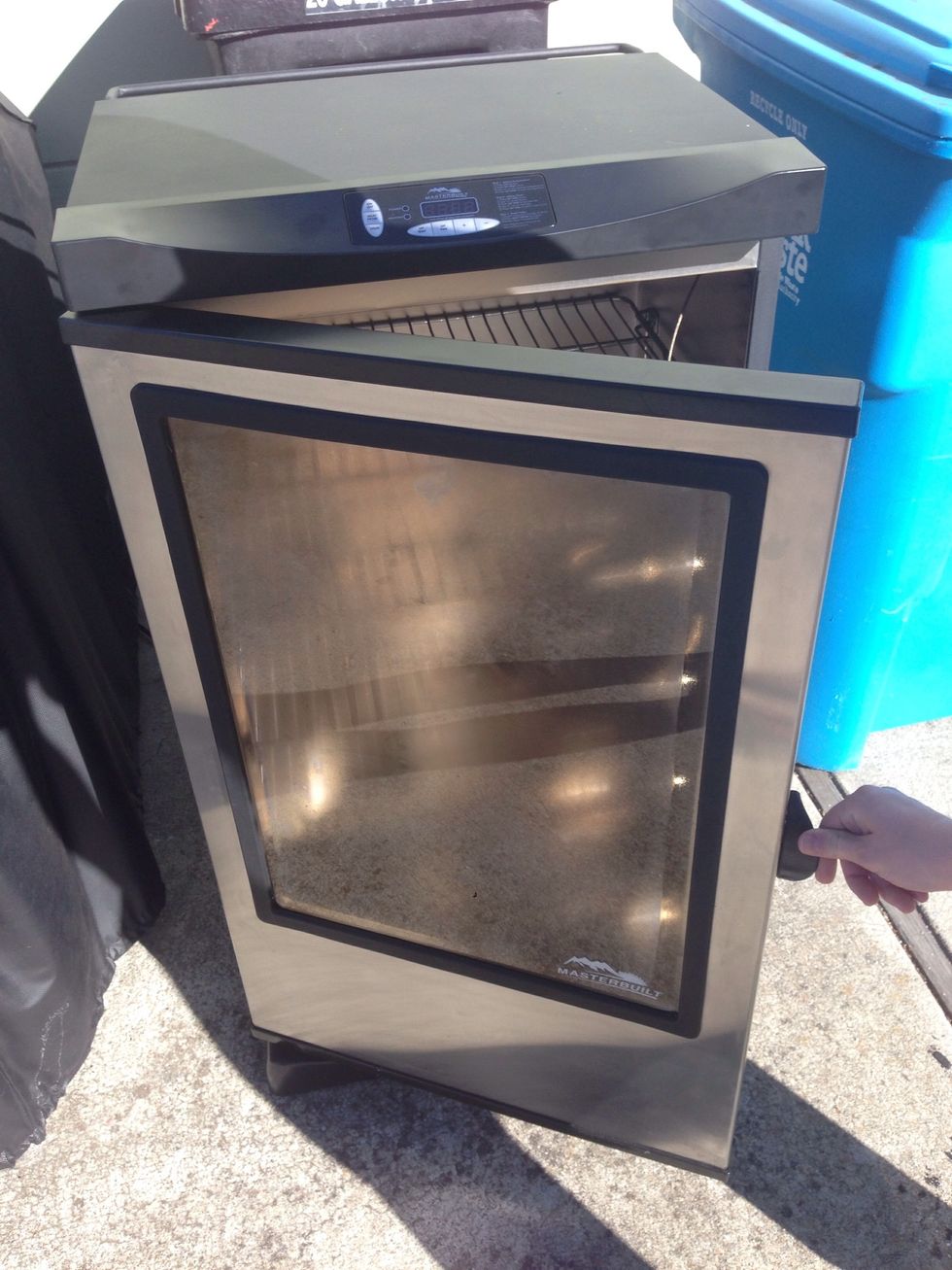 Start up your smoker. When I smoked this, all of the places said 225 for 6 hrs, but next time I am going to cook it for 8 hours at 190 degrees Fahrenheit.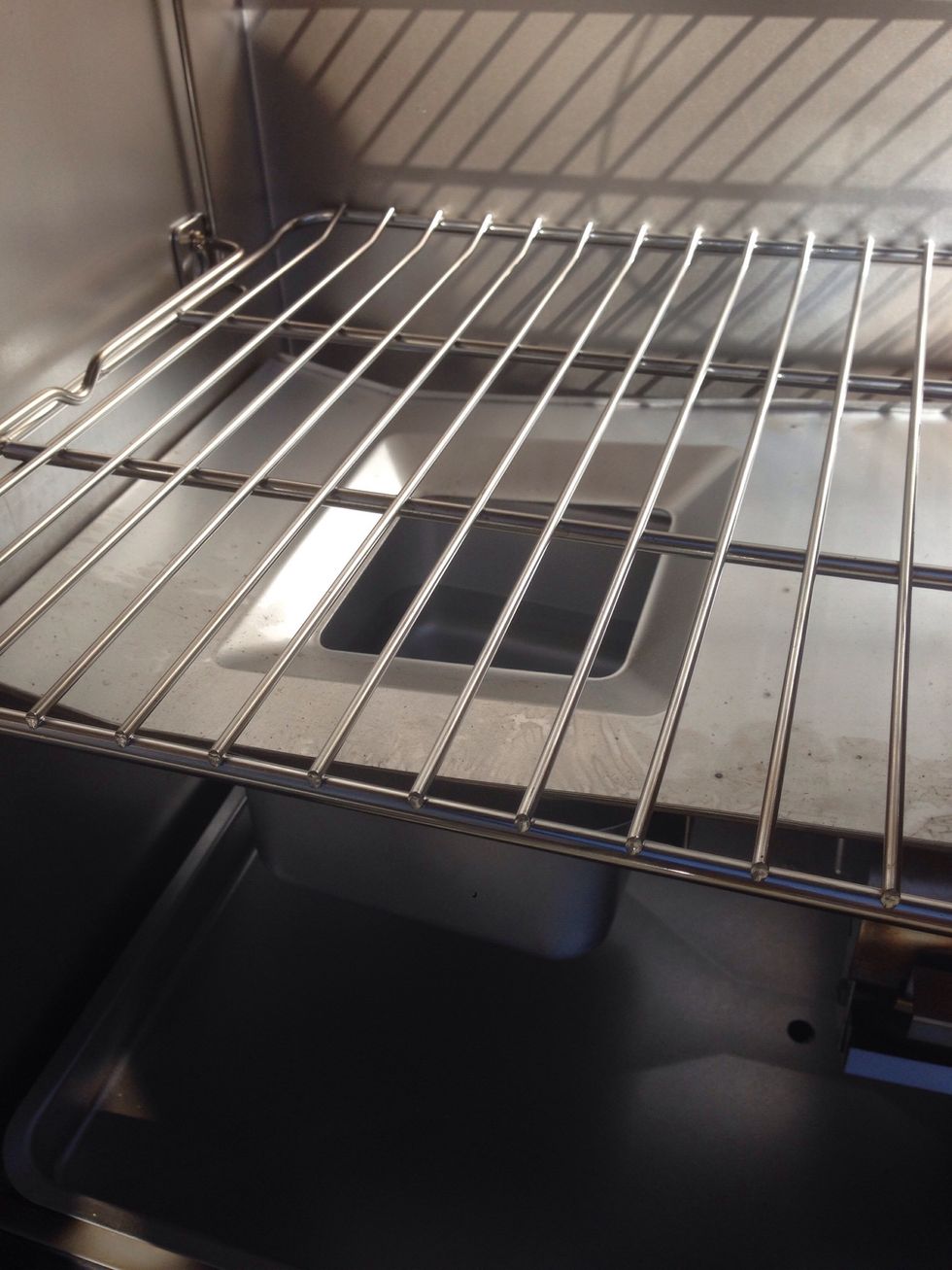 Add water to your tray.
Now time to season the meat. Start with the side with the least amount of fat.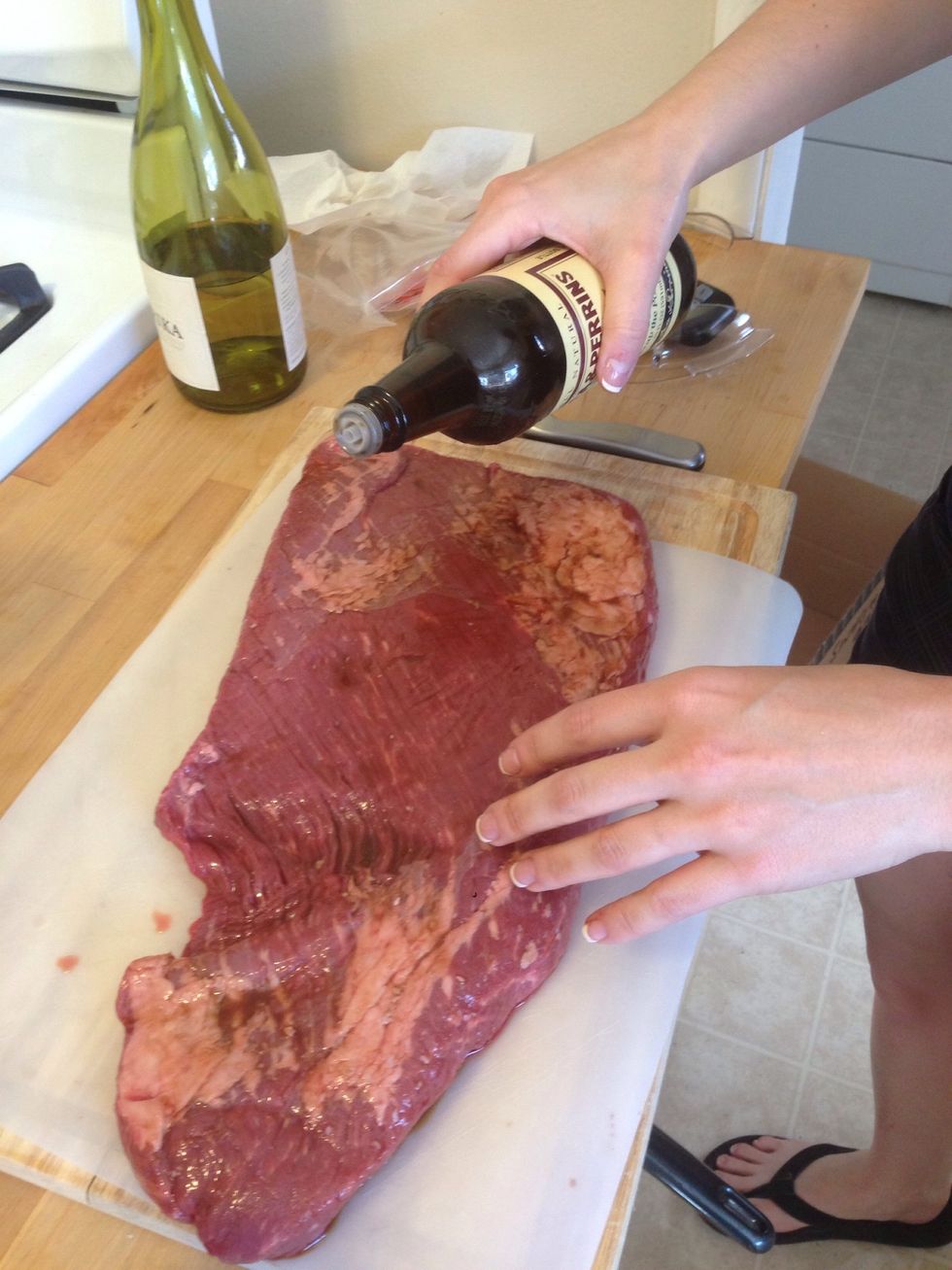 Sprinkle the Worcestershire sauce on the brisket. I used around 1 tbsp for this brisket, but this could vary depending on the size. Make sure to rub in well.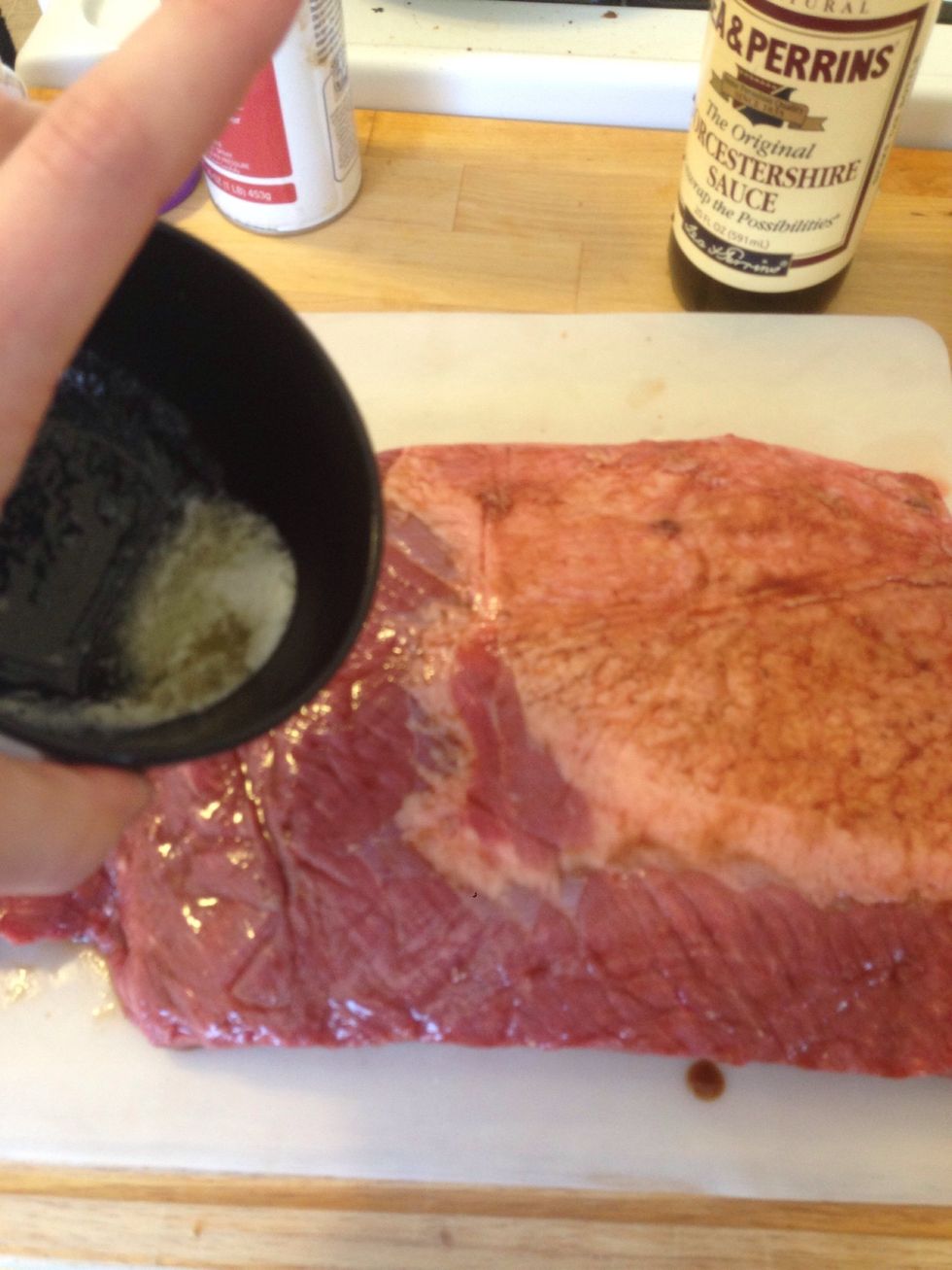 Add the melted butter and blend in. I used 1/2 tbsp for the whole brisket, but you can use more.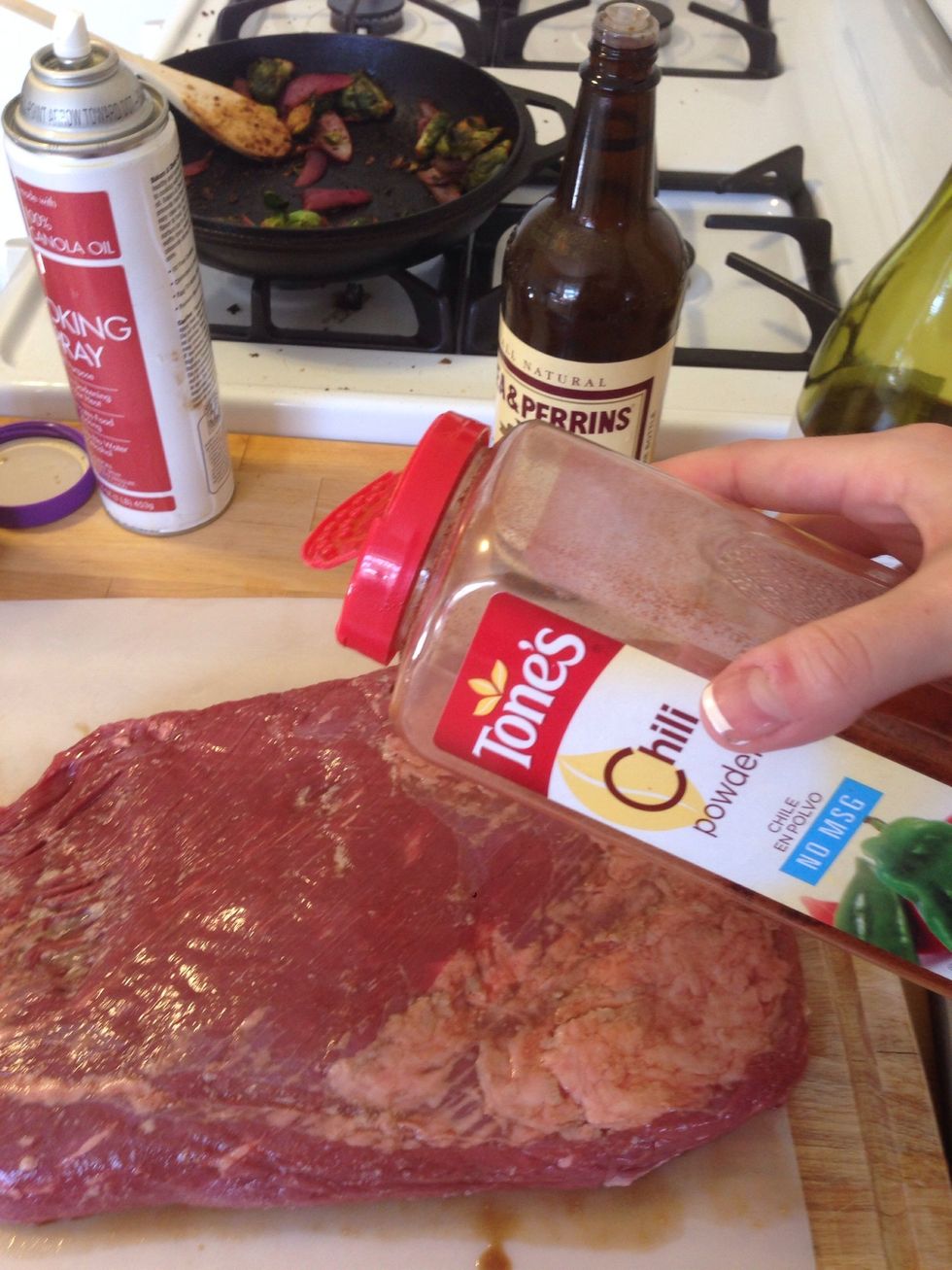 Cover the brisket in chili powder. If you don't like spicy food, you can substitute for paprika instead. Make sure to rub in well. I used around 2 tbsp per side.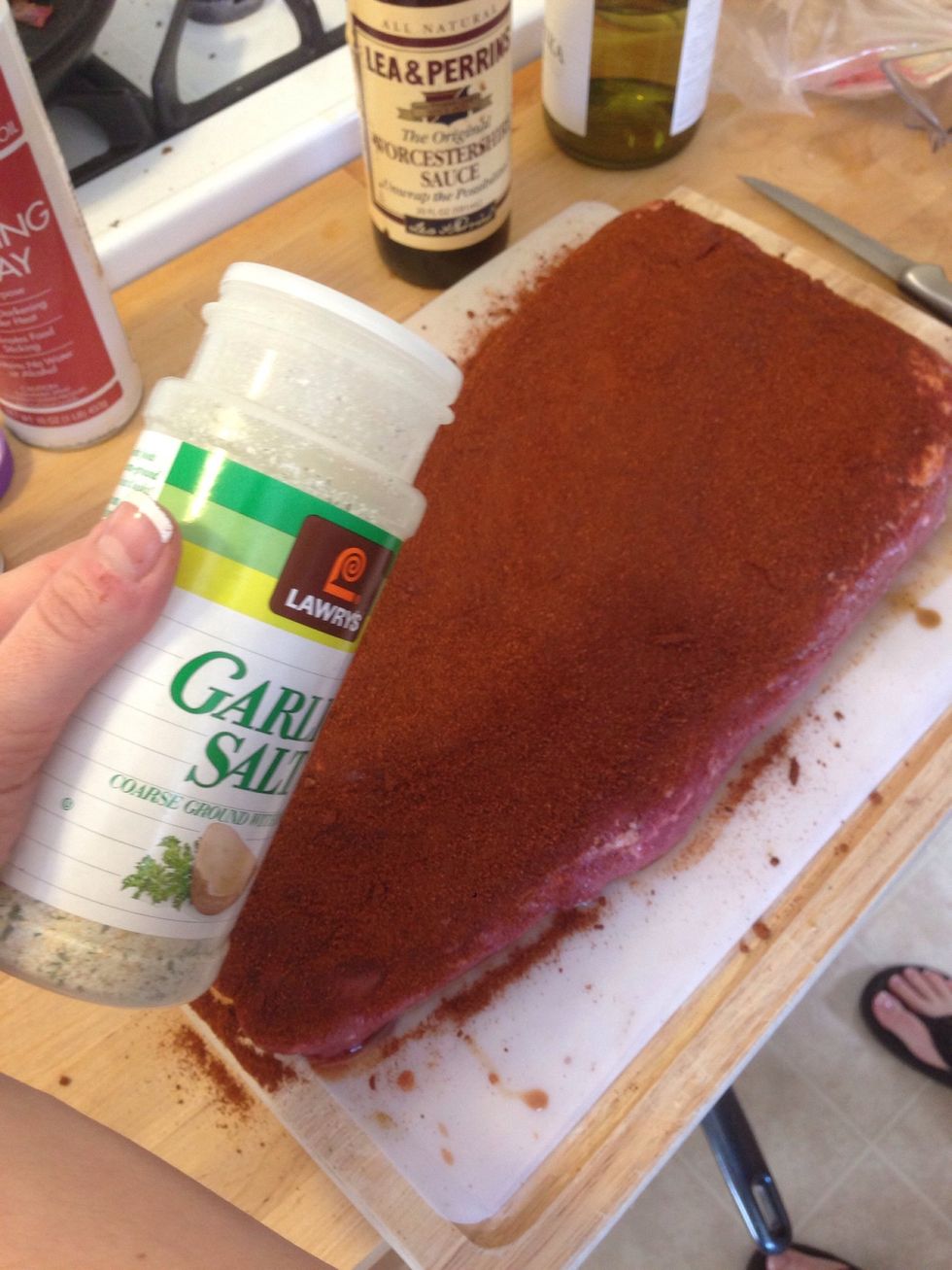 Sprinkle garlic salt on top. I used around 1/2 tbsp per side. You can use more if you want a more garlic tasting brisket.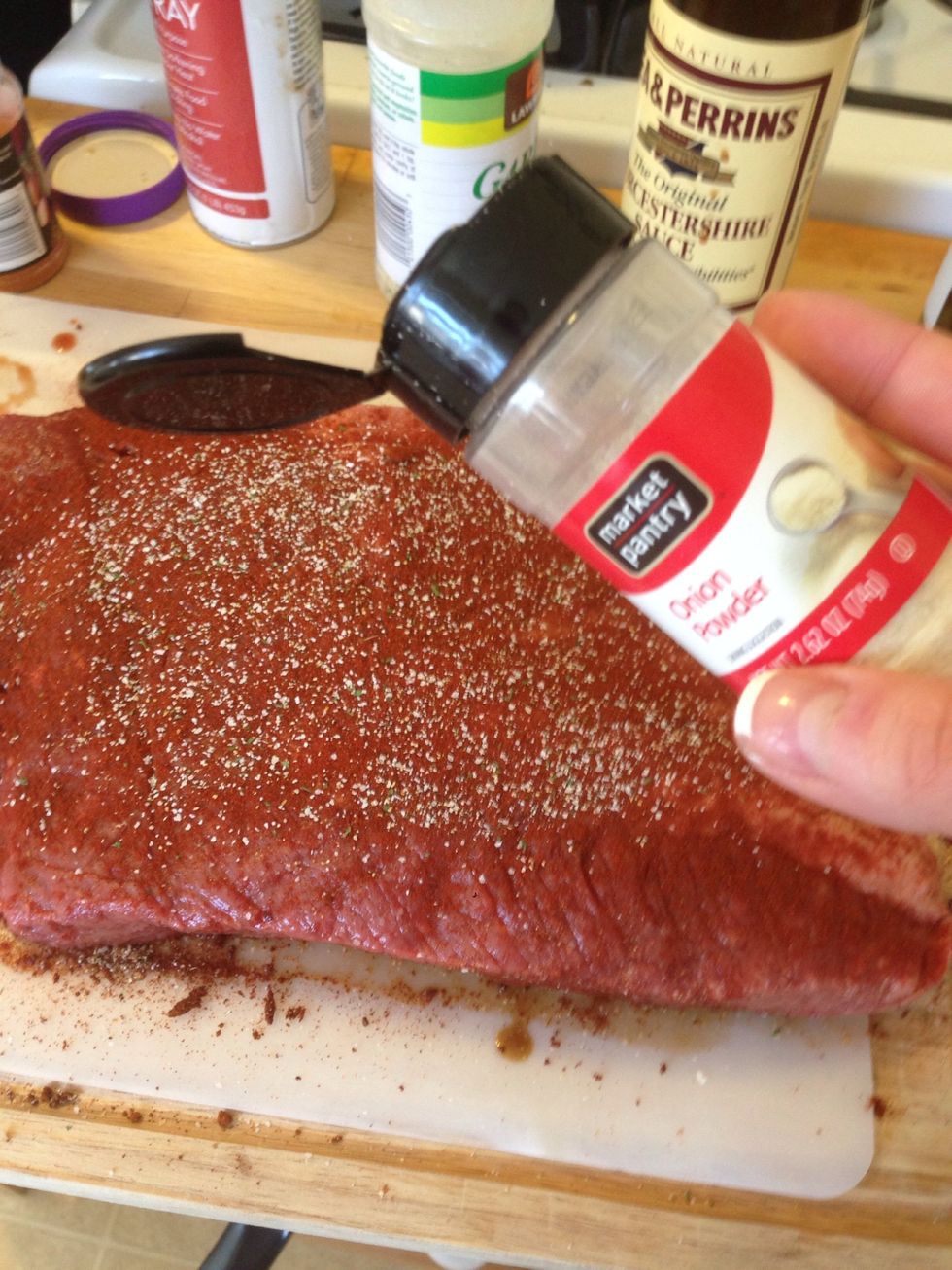 Add 1/2 tbsp of onion powder on the brisket.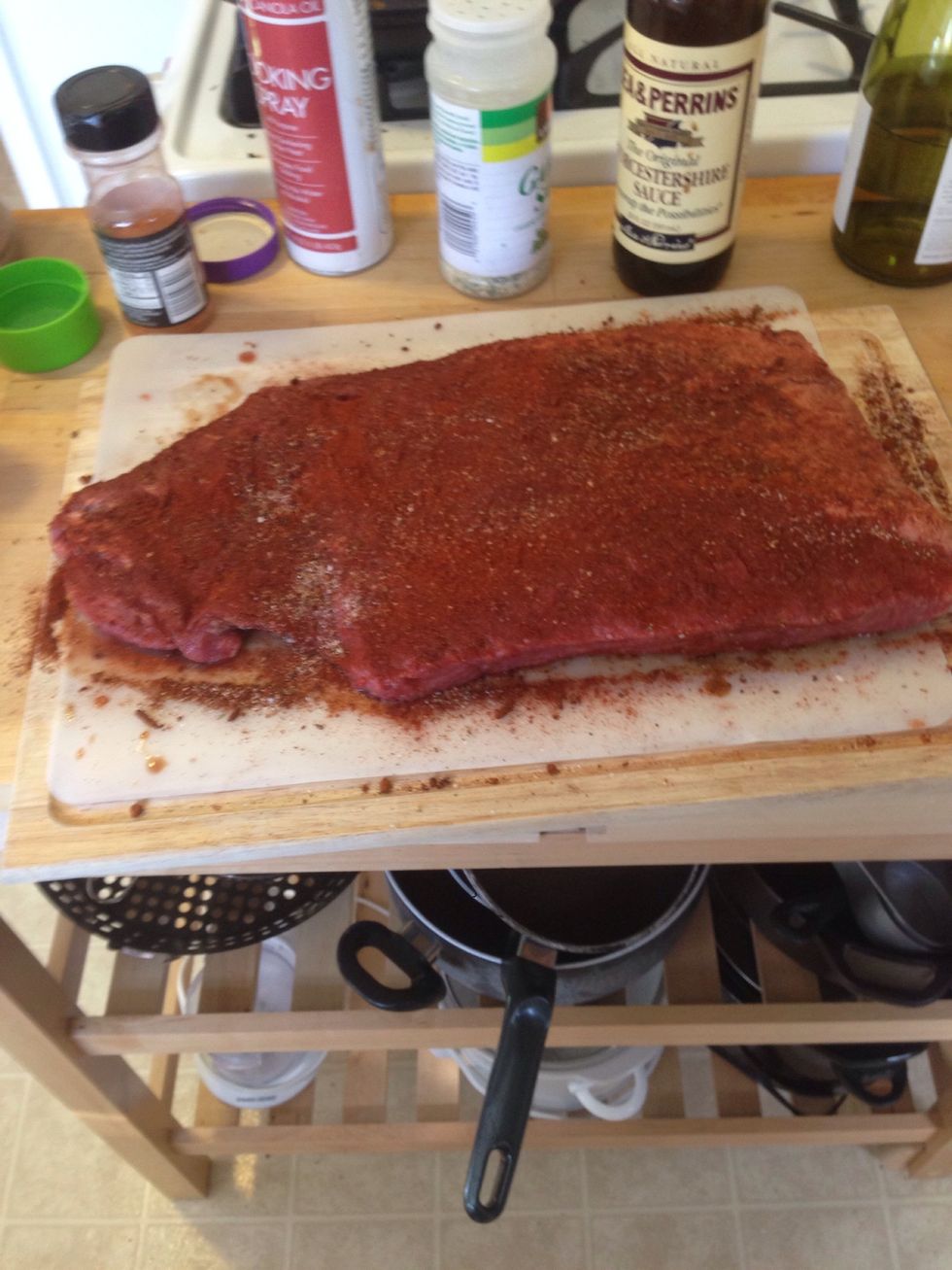 Run in all the ingredients and do the same process for the other side. The supplies listed is for both sides of the brisket.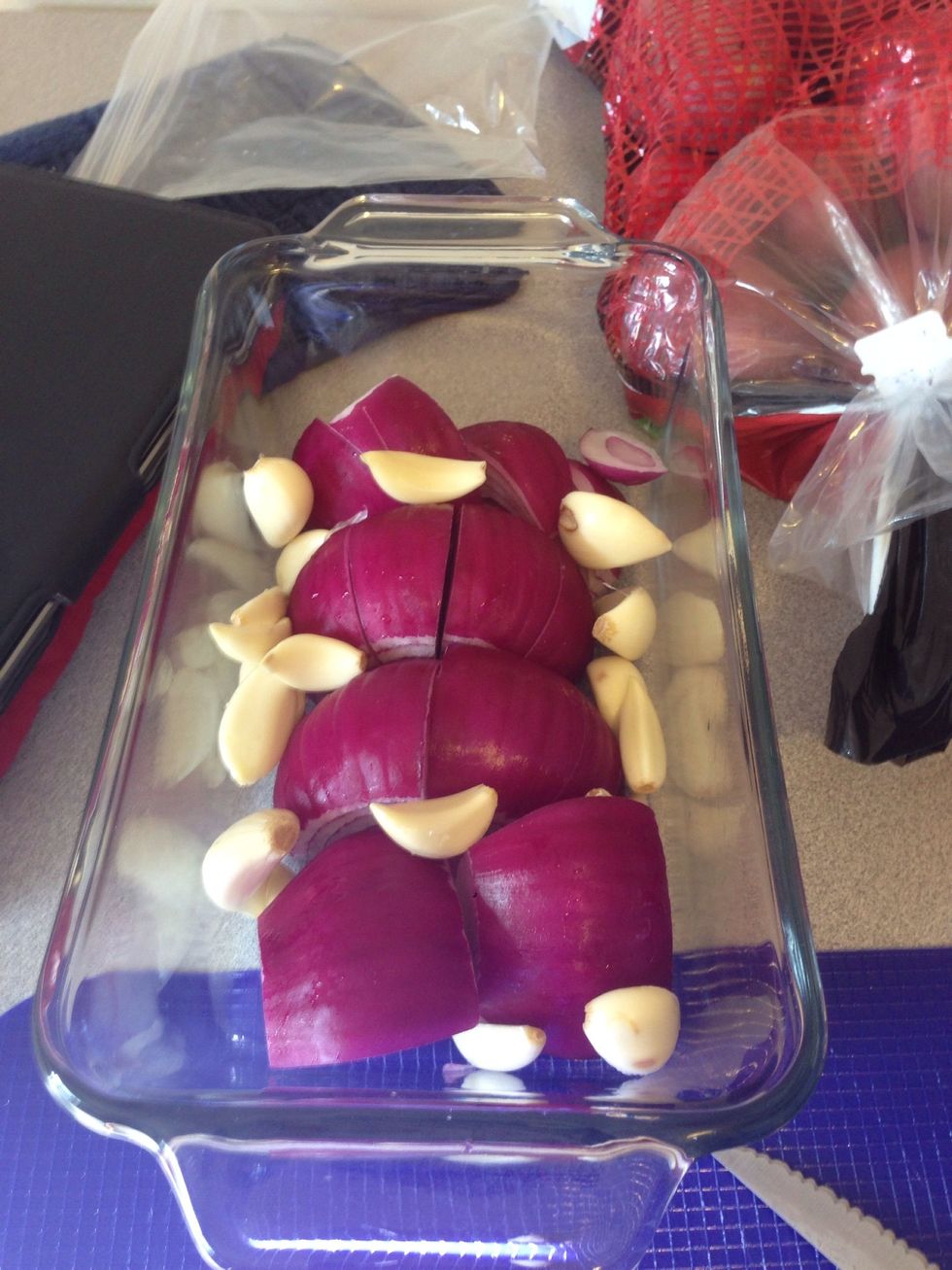 I also added 2 onions and ~10 garlic cloves to a pan to add flavoring while the brisket is being smoked.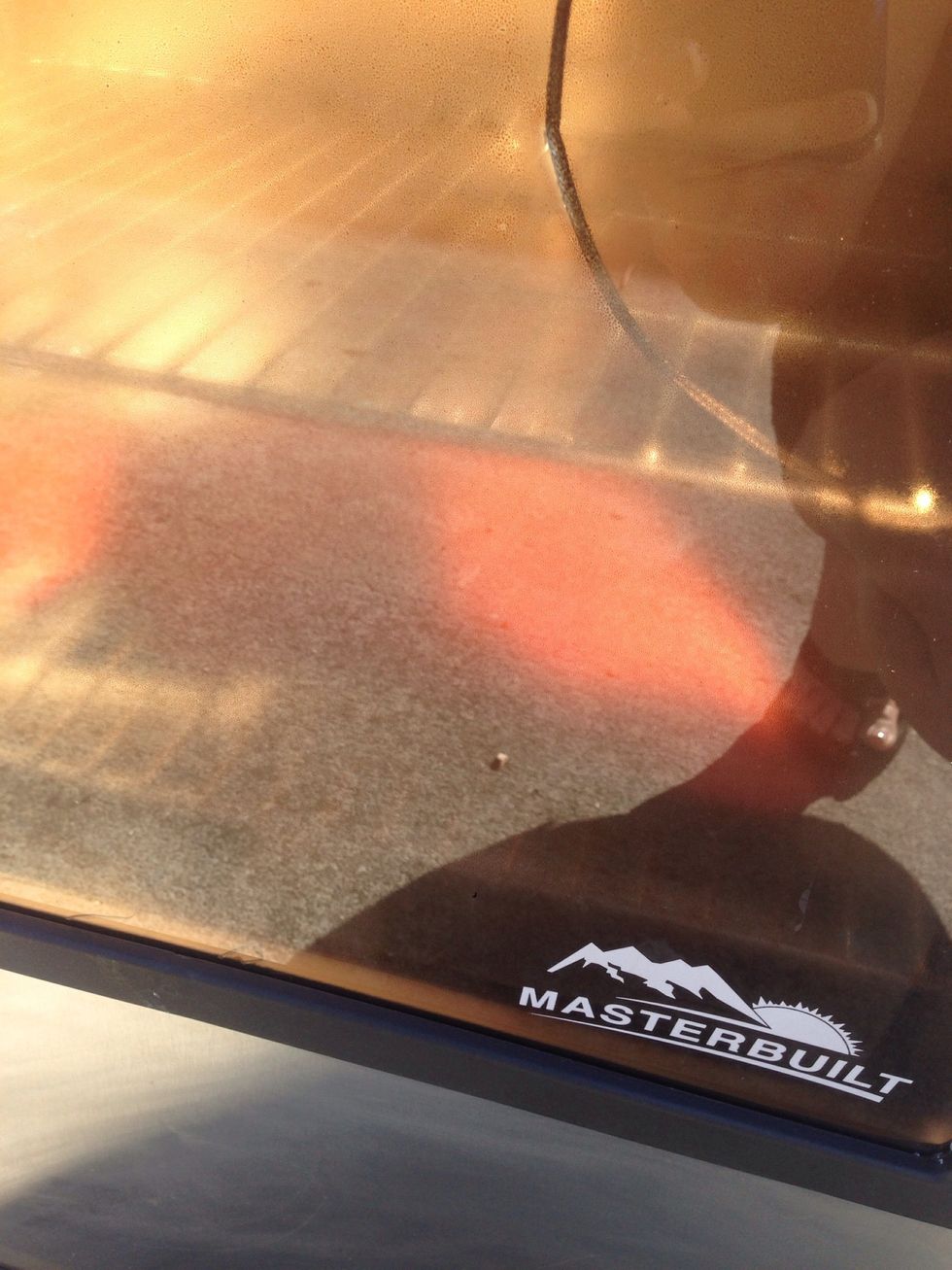 Add the meat to the smoker. If you have a meat probe, now is a great time to put in the brisket. The internal temp should reach 160, but we are cooking it for a longer time to make it more tender.
Make sure you keep the temp steady. When you put in more wood, it will heat the smoker temperature.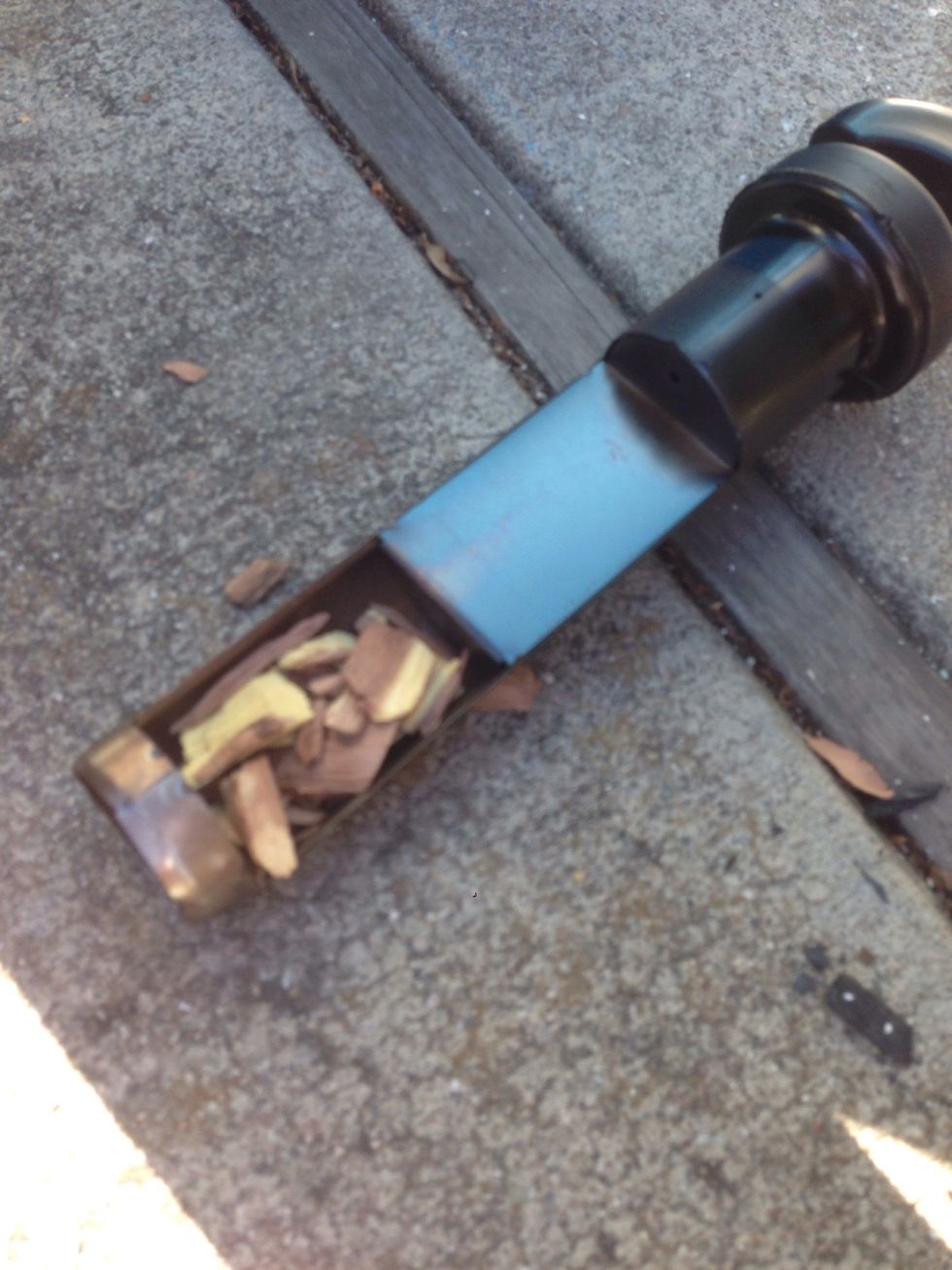 About the smoker. About every hour or so, you want to add wood chips. You want to at least use them for 3 hours of cooking. I used them the entire time. Also be careful of smoke when opening the door.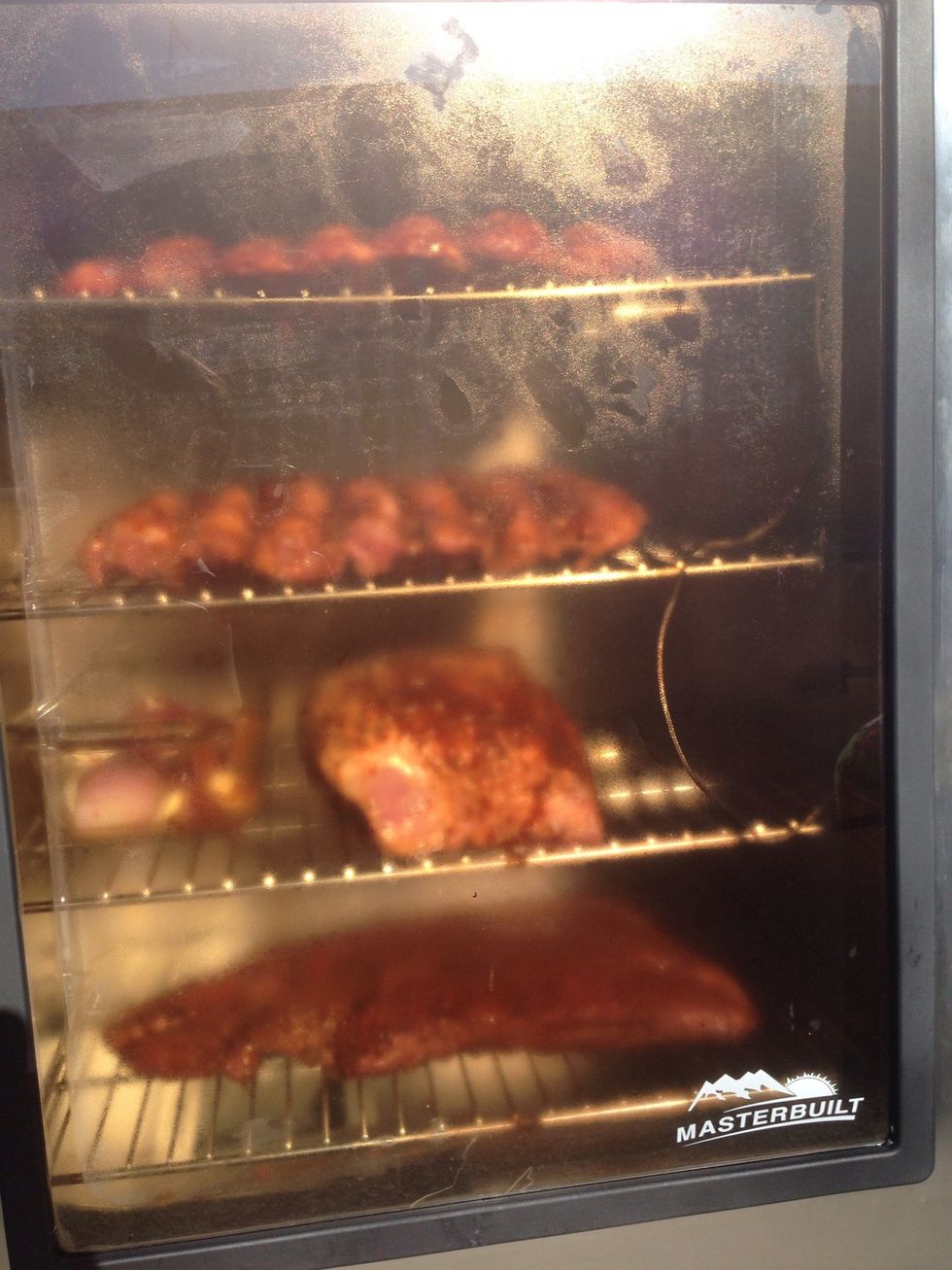 Don't open the smoker often because it will lose the smoke. :/ things of note: make sure you empty the drip tray about every hour as well.
After the brisket finishes (6 hours at 225, 8 hrs at 190 Fahrenheit), take that sexy piece of meat out.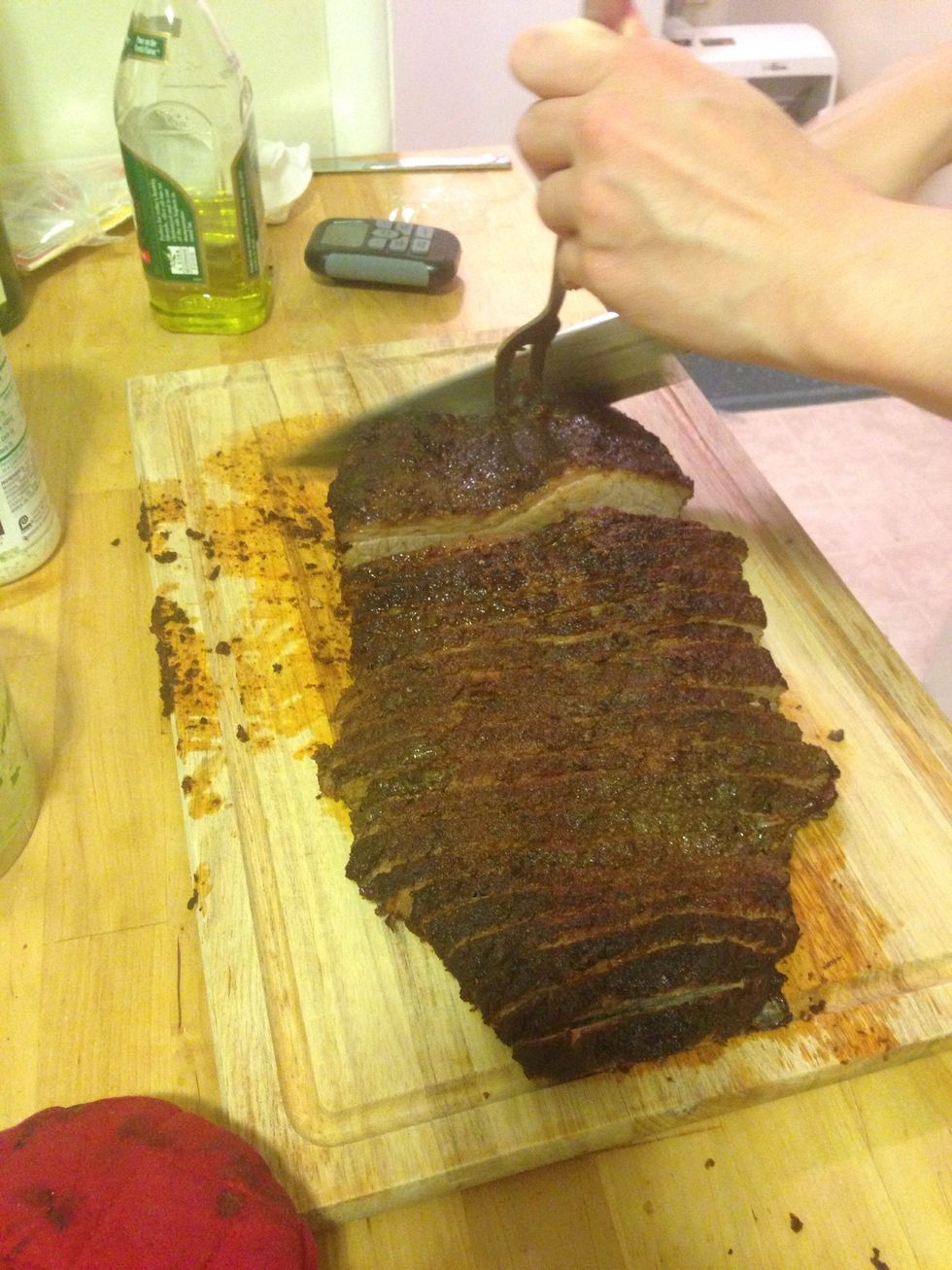 Cut up and enjoy! You can add BBQ sauce if you want, but the brisket tasted really well without it.
1.0 Brisket
2.0Tbsp Worcestershire sauce
1/2Tbsp Butter, melted
4.0Tbsp Chili powder
1.0Tbsp Garlic salt
1.0Tbsp Onion powder
2.0 Onions, slice (optional)
12.0 Garlic cloves (optional)
Geeky Kalamity
A nerdy lady that likes to cook. I usually throw ingredients together and it turns out great. :) Ive made it a personal goal to cook everything on the grill.