How to smile & make tortellini (turkish)
I'm stranded in Turkey after 3500 km. on my bicycle and today I visited a restaurant to learn more about the Turkish dumplings "Manti": beef tortellinis served with yoghurt and red pepper sauce.
15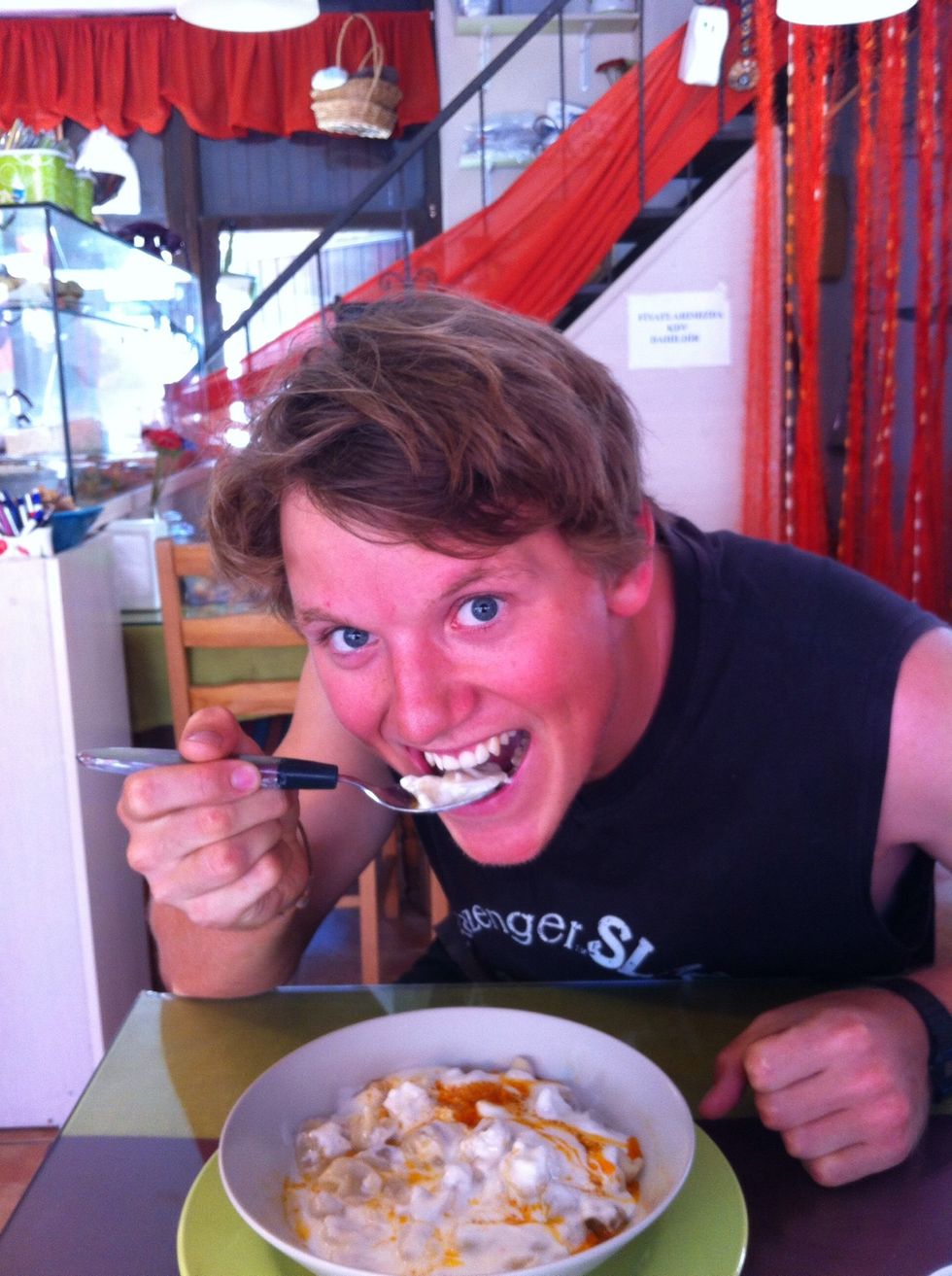 Find a tortellini restauant to get inspired...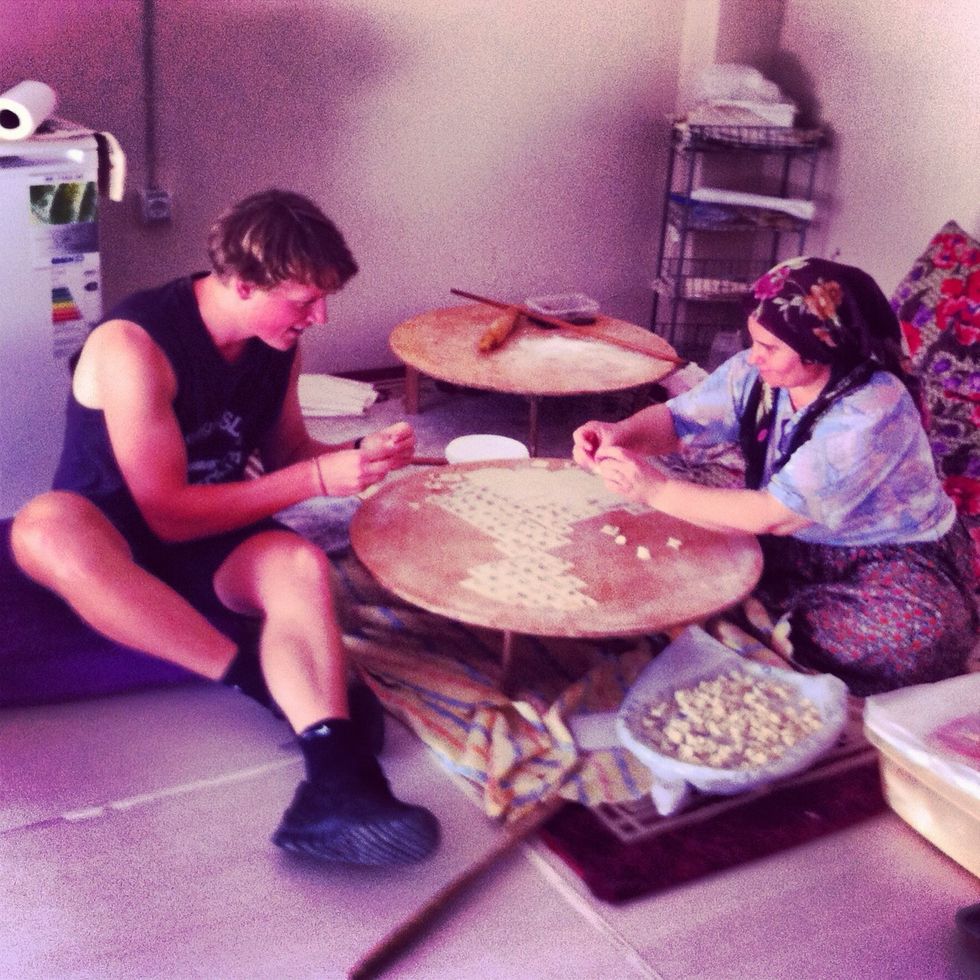 Walk in, smile, use body language, smile, use more body language and find yourself suddenly folding dumplings together with a muslim on the 2nd floor...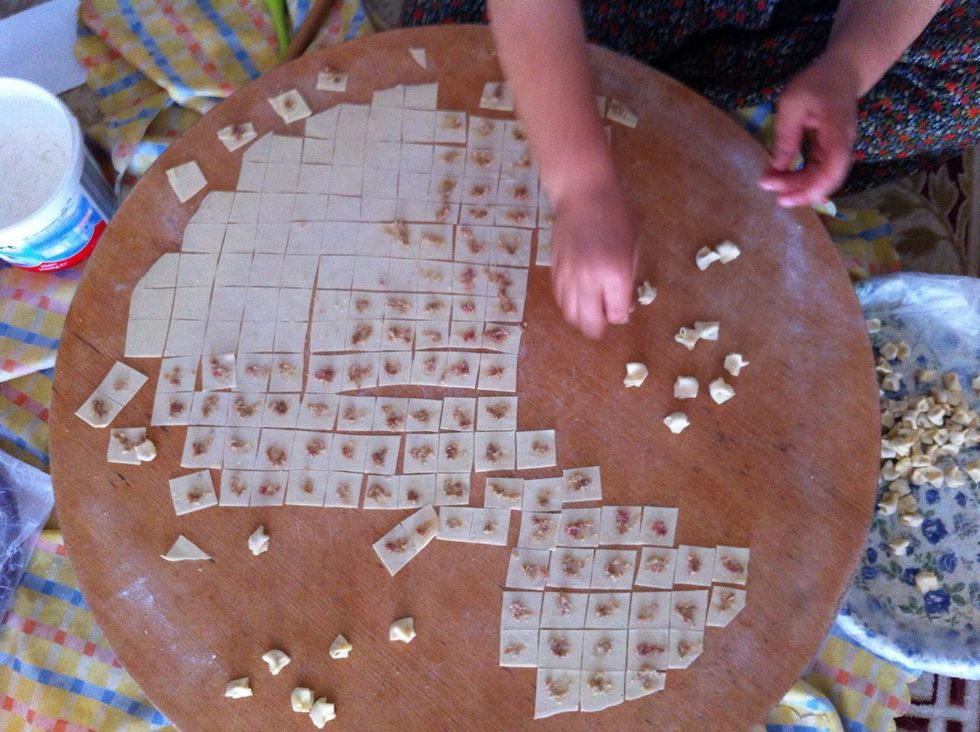 Turkish food-art!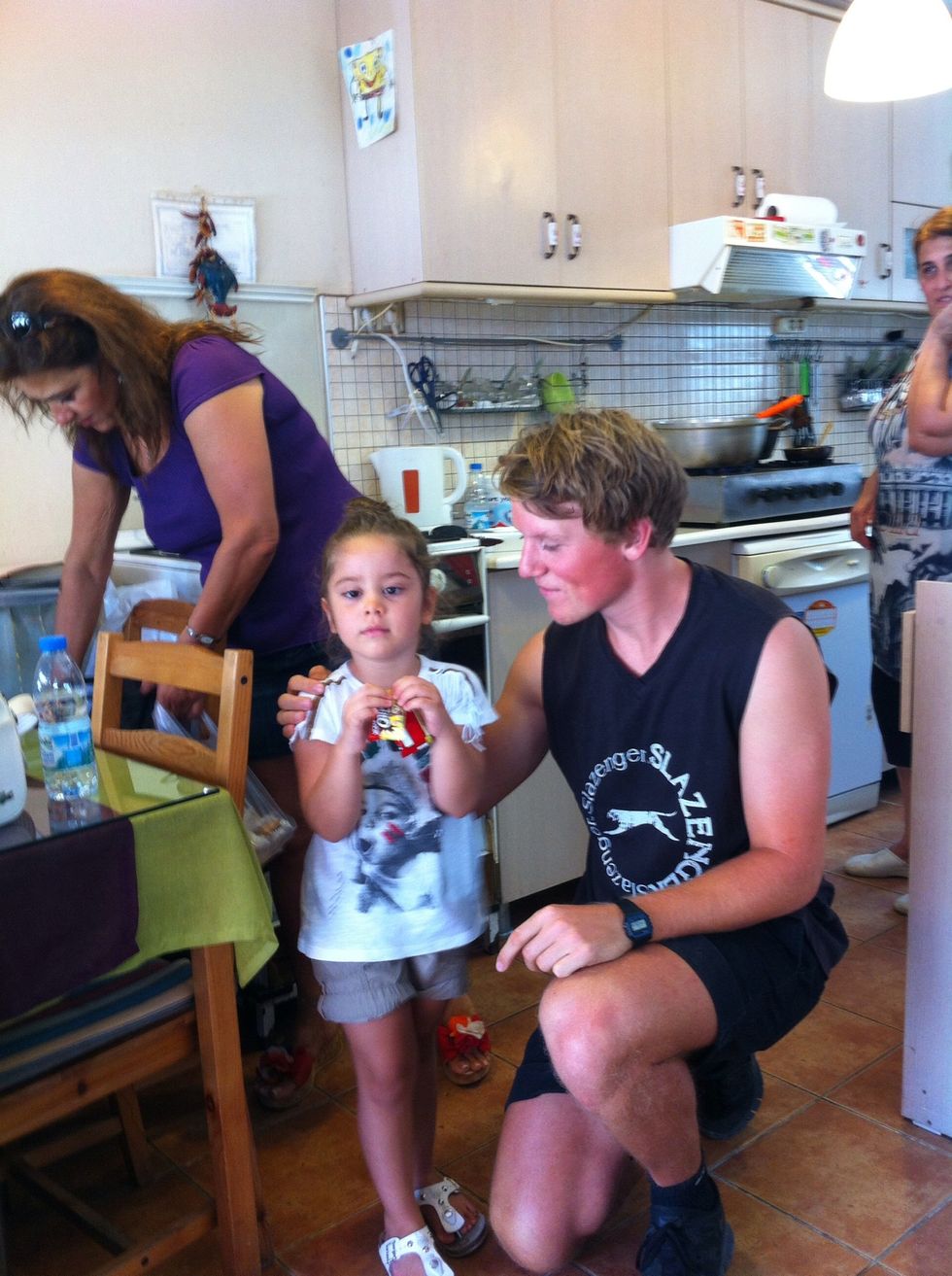 The young girl cries if she dosen't get tortellini or chocolate. I totally understand.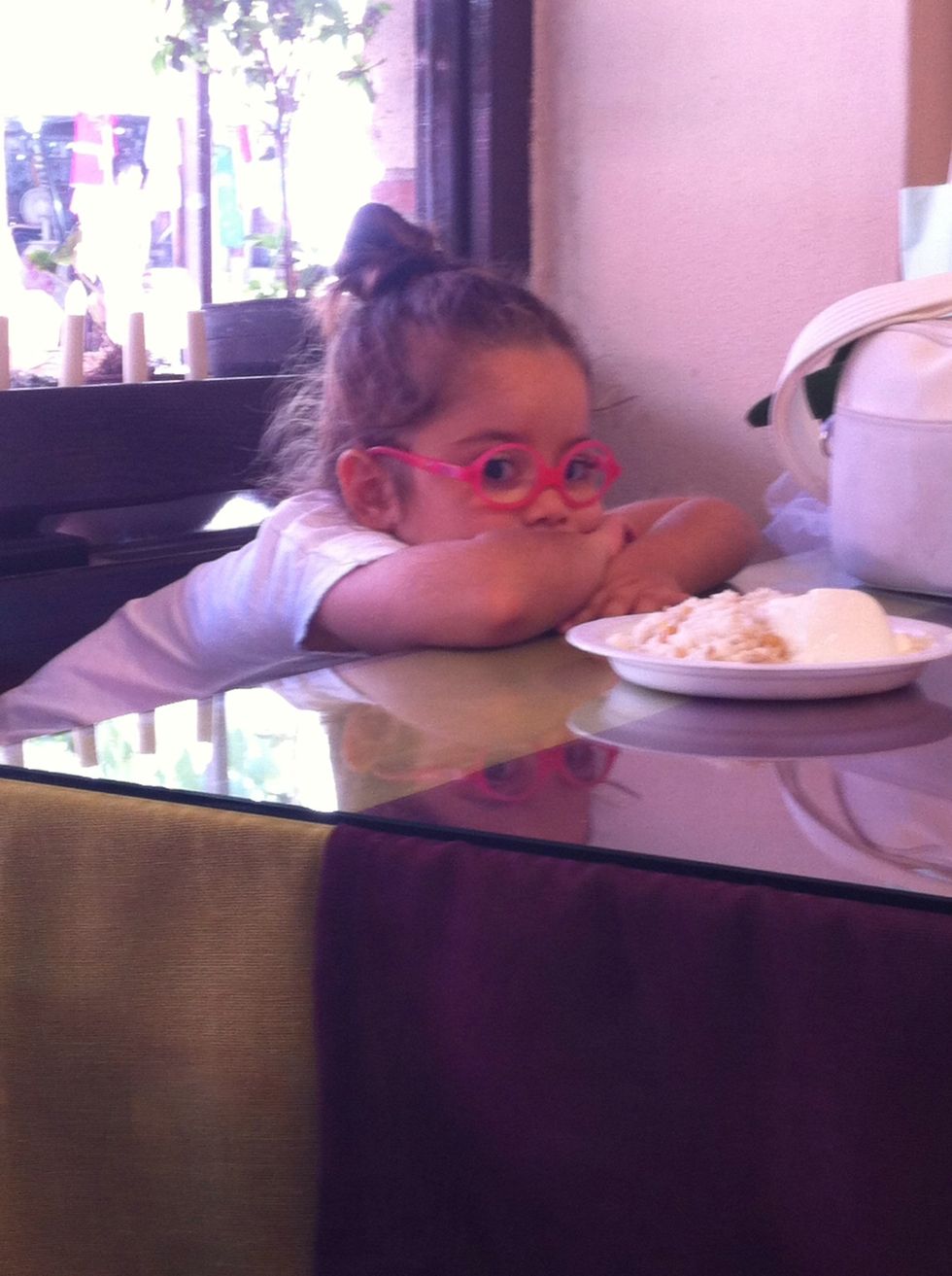 It is SO hard to wait for Turkish manti tortellini!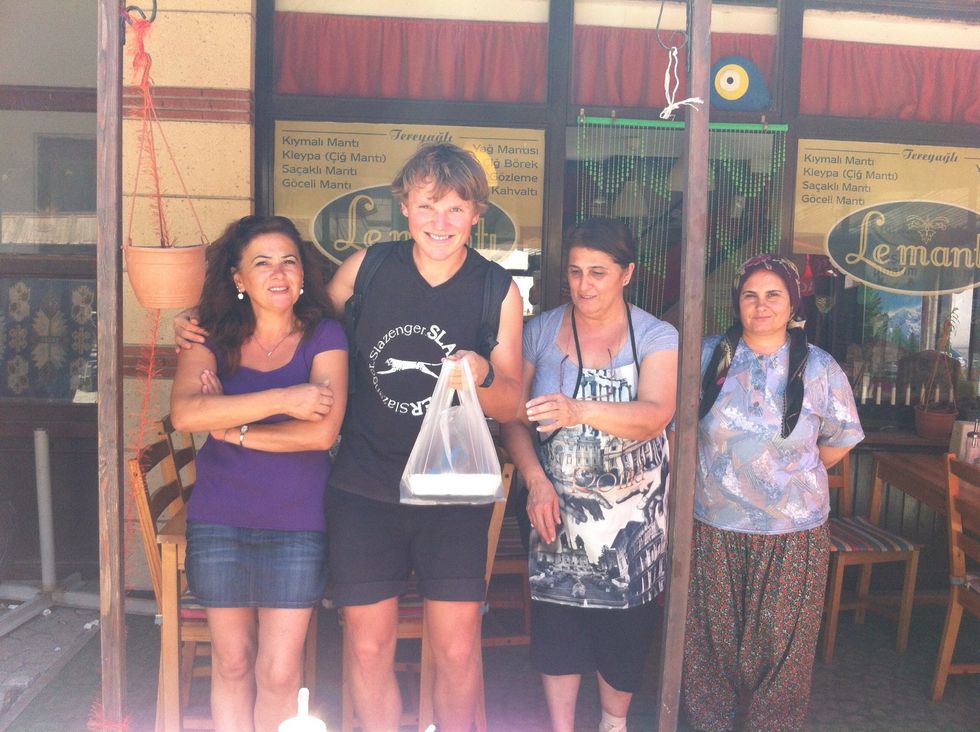 Before heading home to cook yourself, take a photo with the bosses. It makes them both happy and proud. Smile. Cute moms ;) Yes she tries to steal my tortellini bag!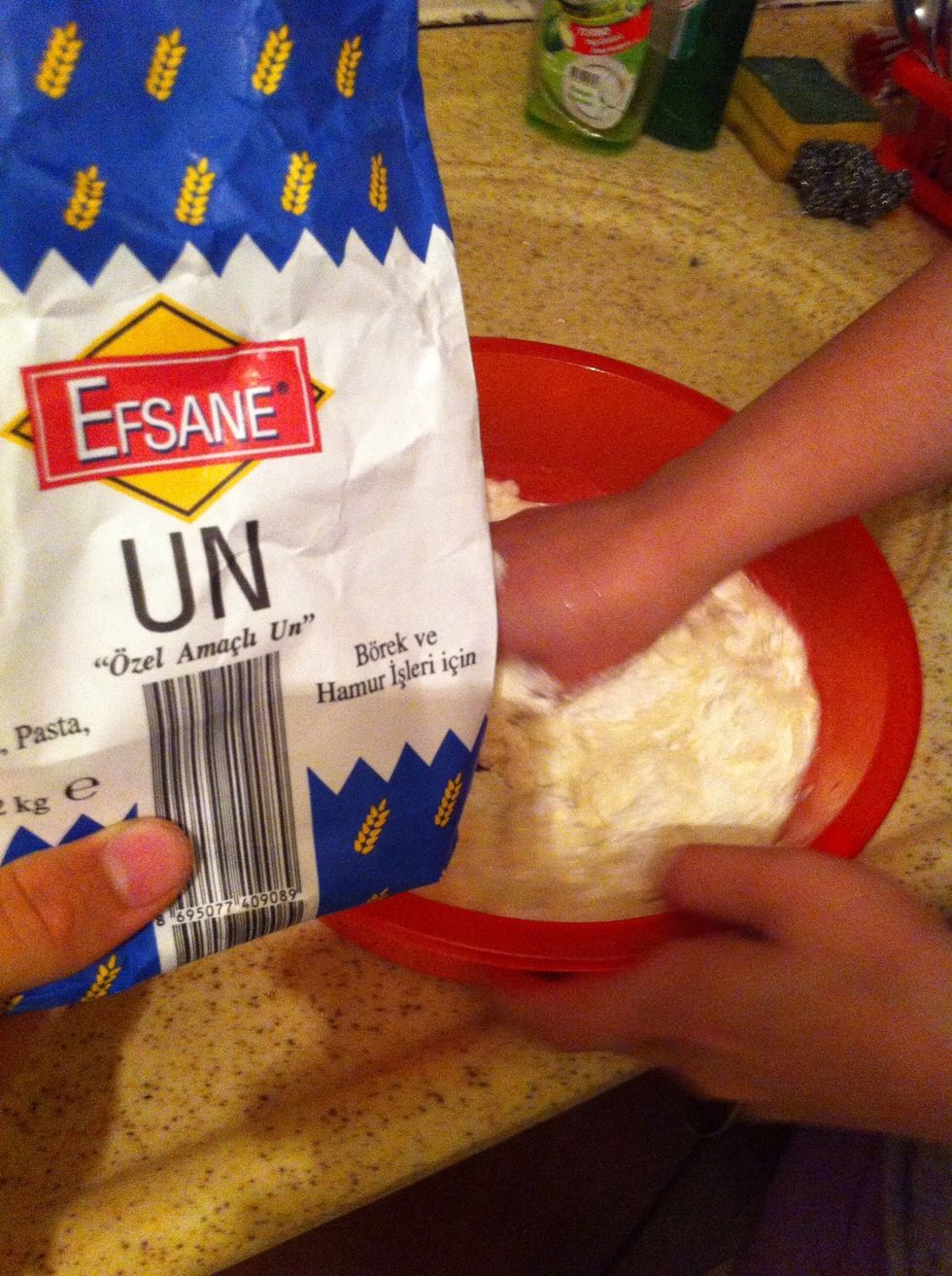 Let's start: combine your flour and salt in a mixing bowl. Add your eggs (can be made without) and water. Use 'em hands, my dear. Form a soft dough. You know how to do this.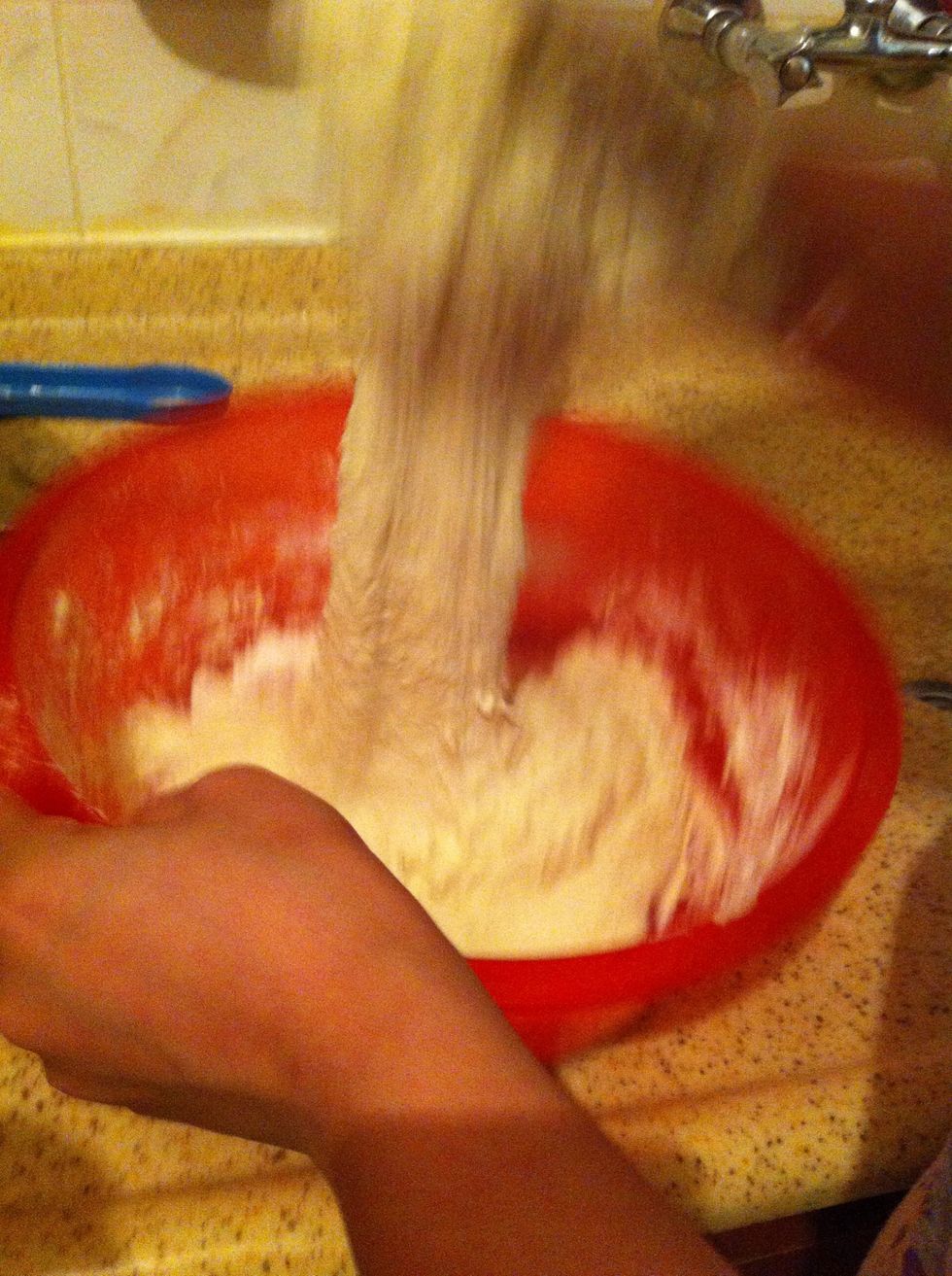 Work, work, work. Use 'em muscles! Cover and rest for 30 minutes.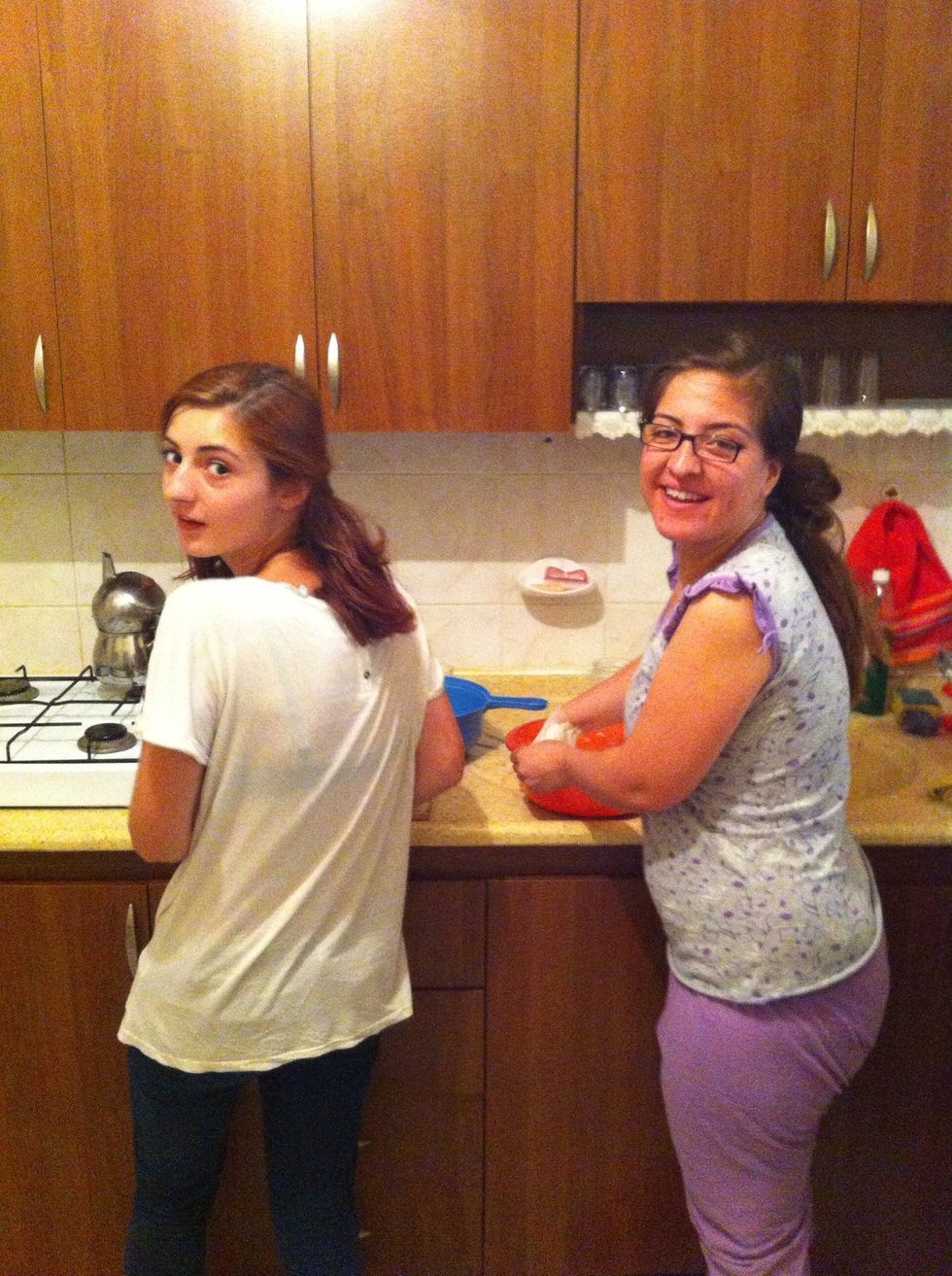 You try to get a picture of two booties but you fail. They start smiling... You smile back! Everything is fine...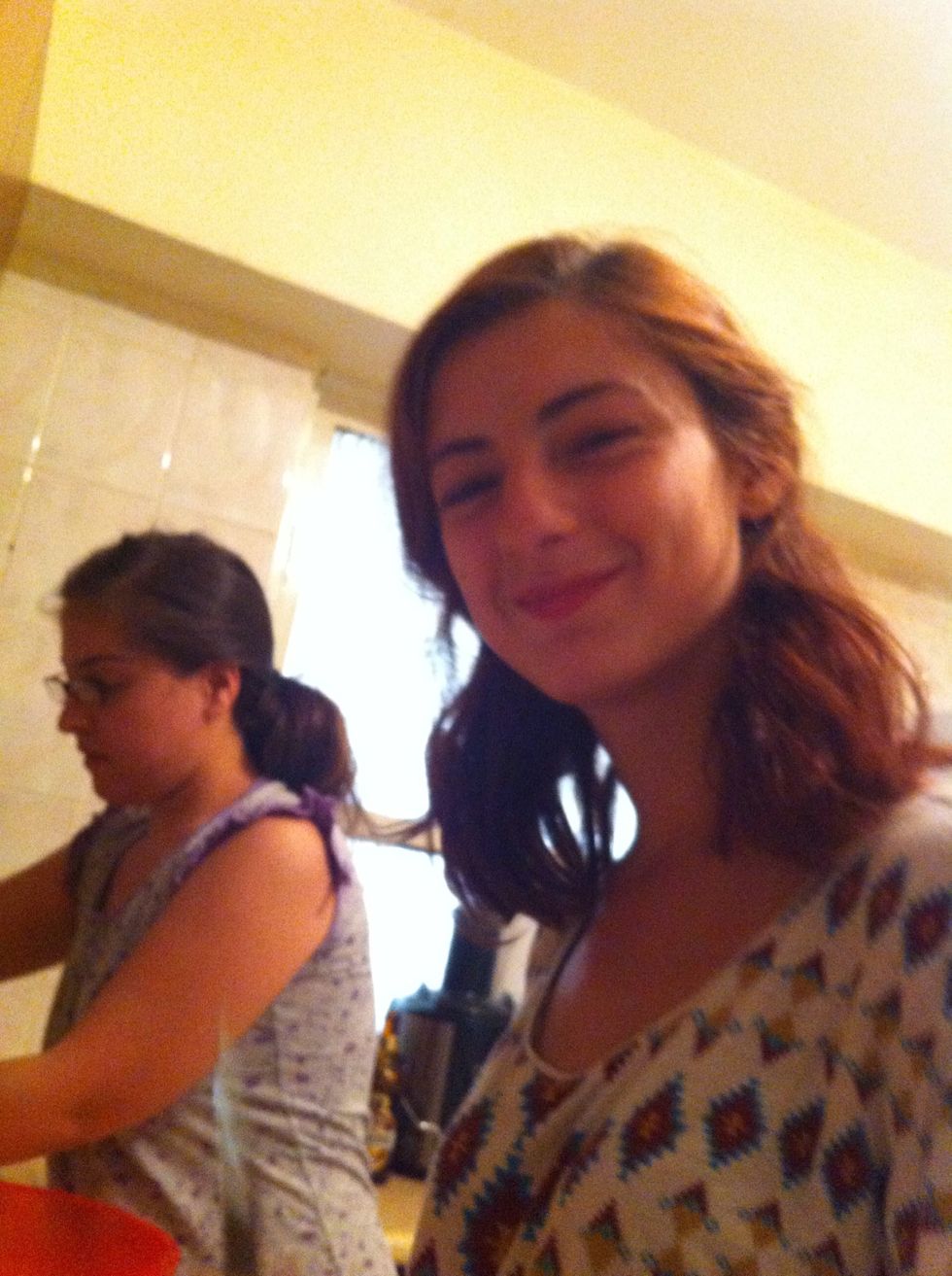 I like this Turkish smile a lot. Her name is Ekin.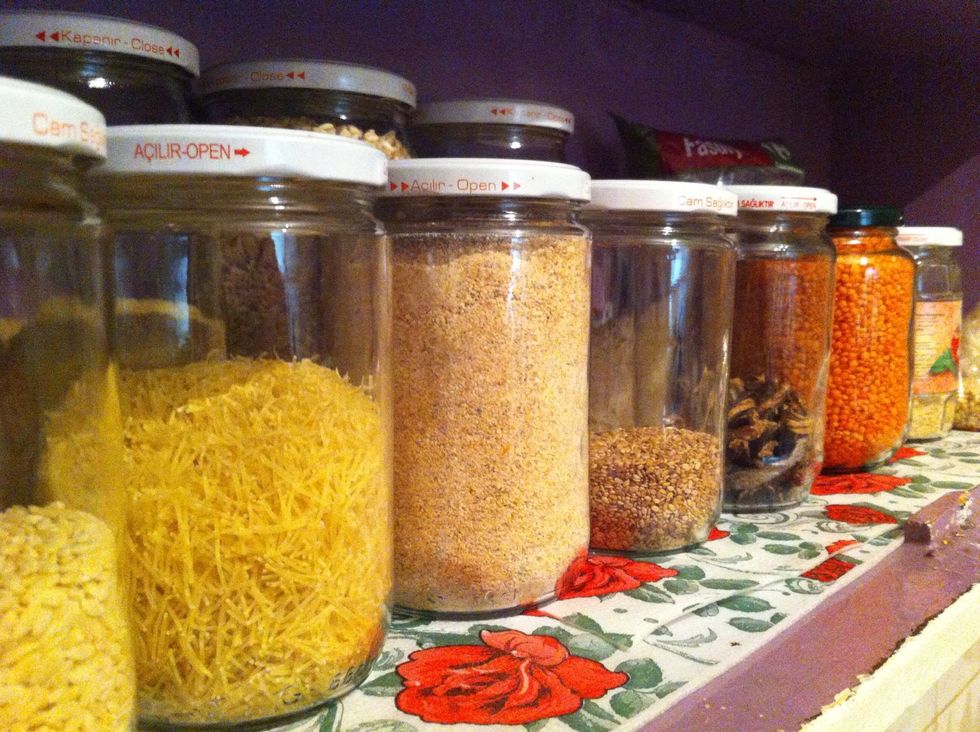 While the dough is resting: have a look around a Turkish home. This for example is a beautiful shelf.
Kitchen-love always adds something extra to your food. So don't hold it back!
Chop it, cry, chop more, cry more. Keep 'em eyes open... Add!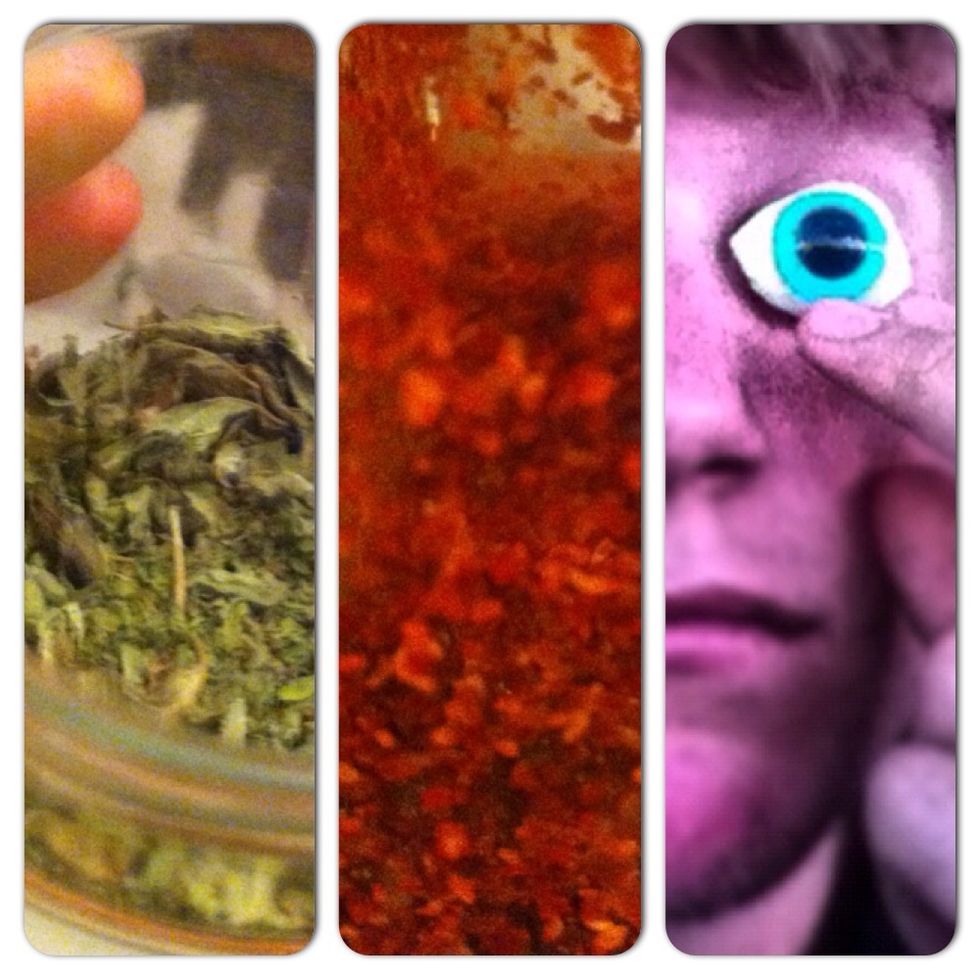 Dried mint & chili - always chili. It makes you sweat - we like. Keep your eyes open a bit longer...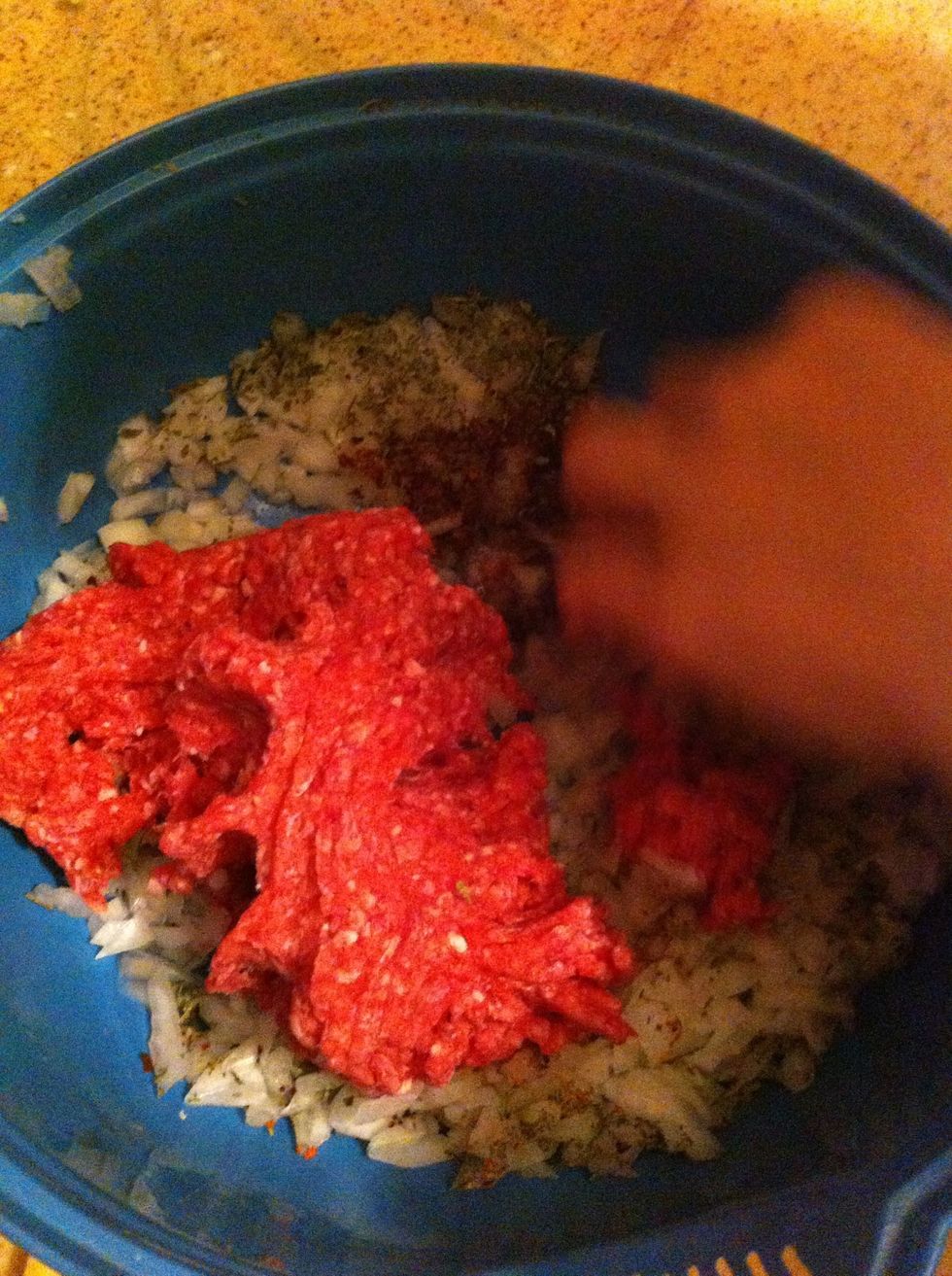 Mix meat, onion, mint leaves, chili, salt & pepper. Stop crying.
There you go. A hungry Turk in the background.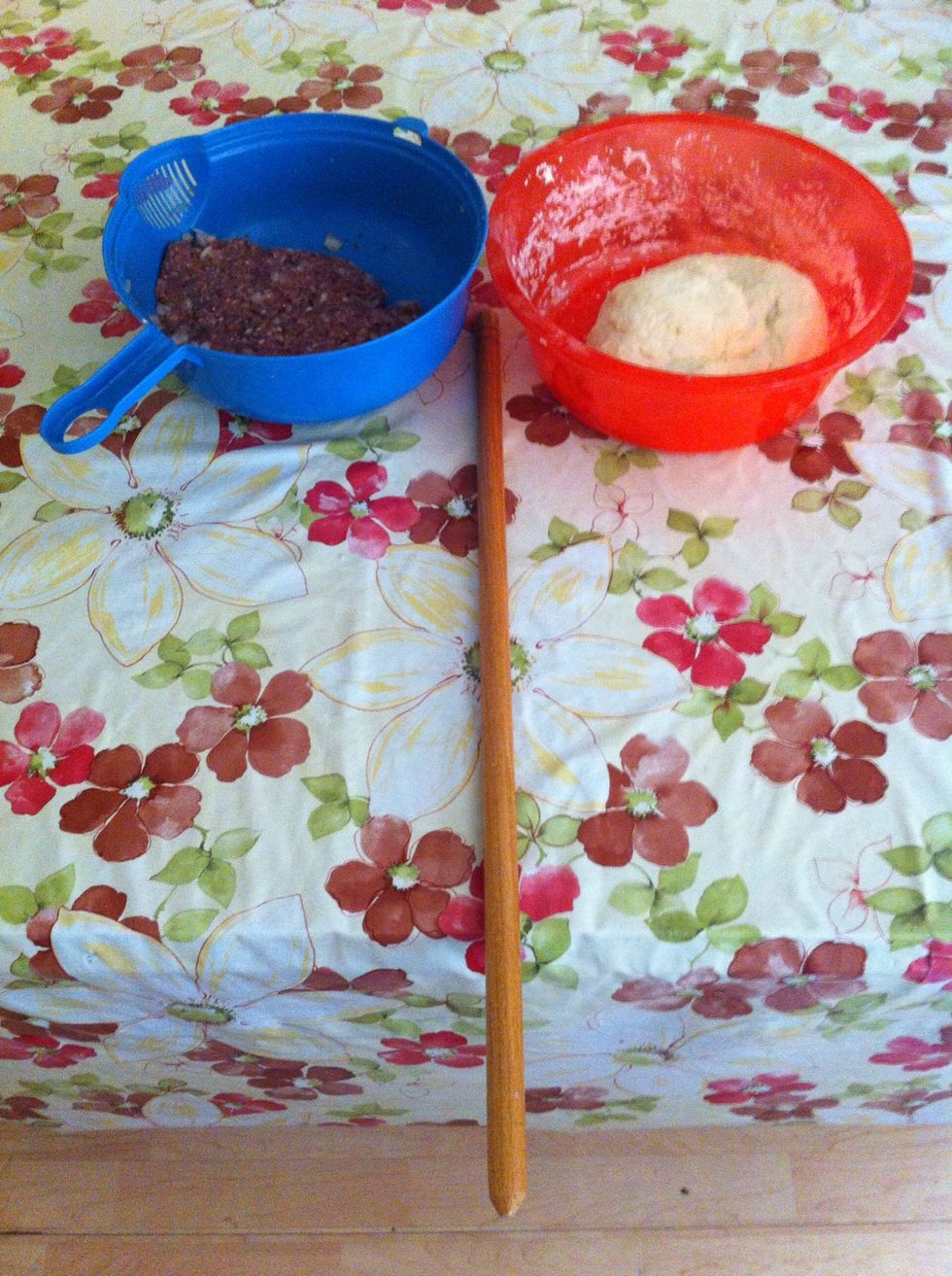 Get ready to roll out that dough! Find a long stick. Now we are talking.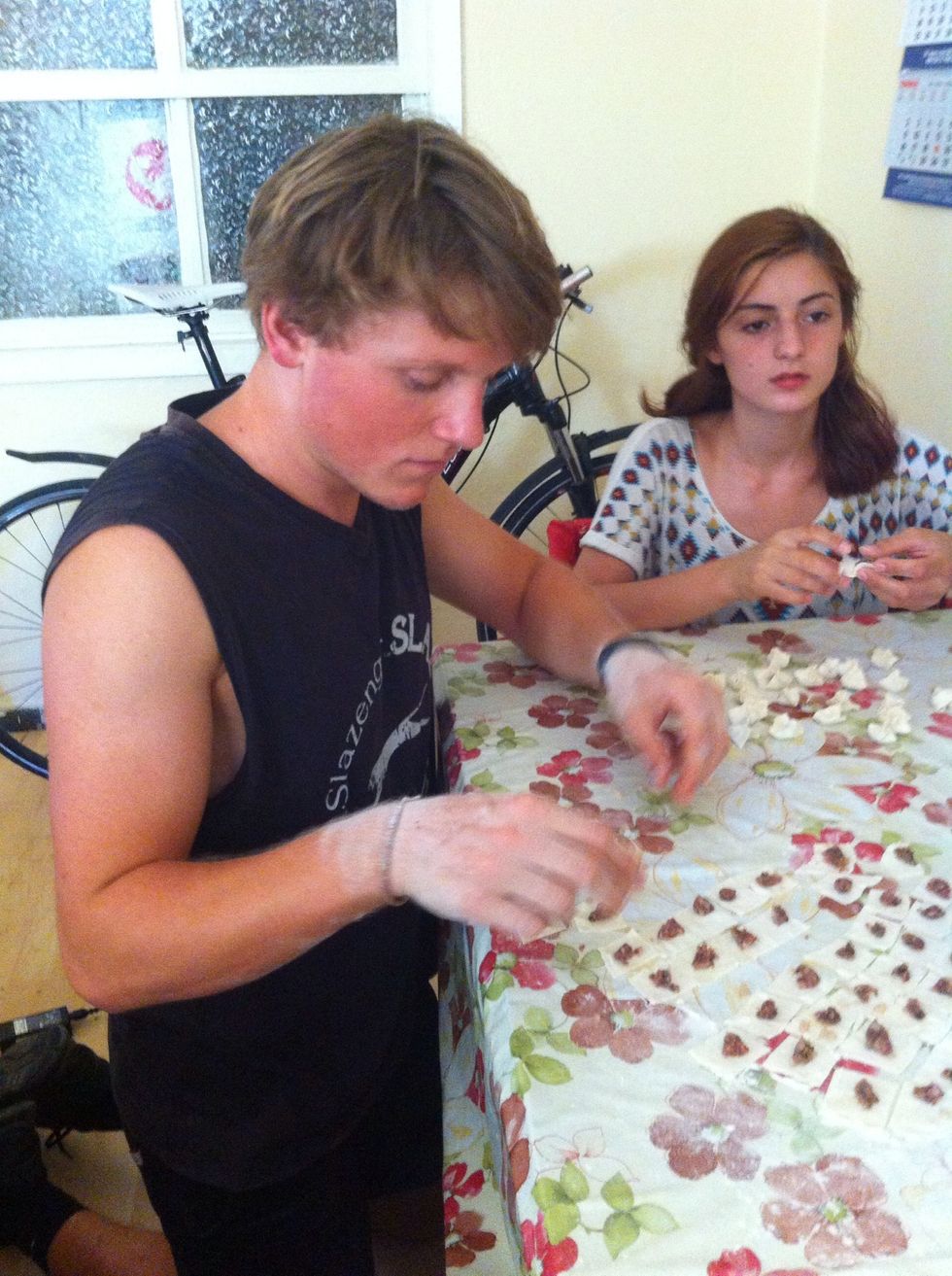 Be prepared for a serious piece of work now. Welcome to the factory. Forgetting to smile is a common mistake at this stage...
But try anyway, okay?
Close-up beef Manti cam. . .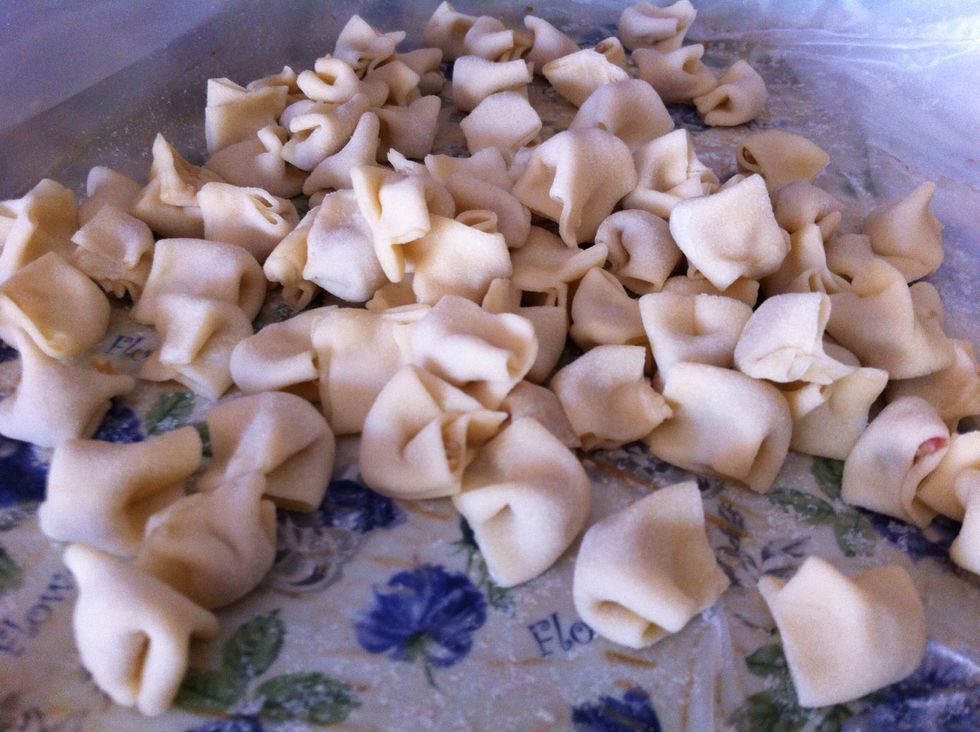 Uncooked babies. Aren't they adorable?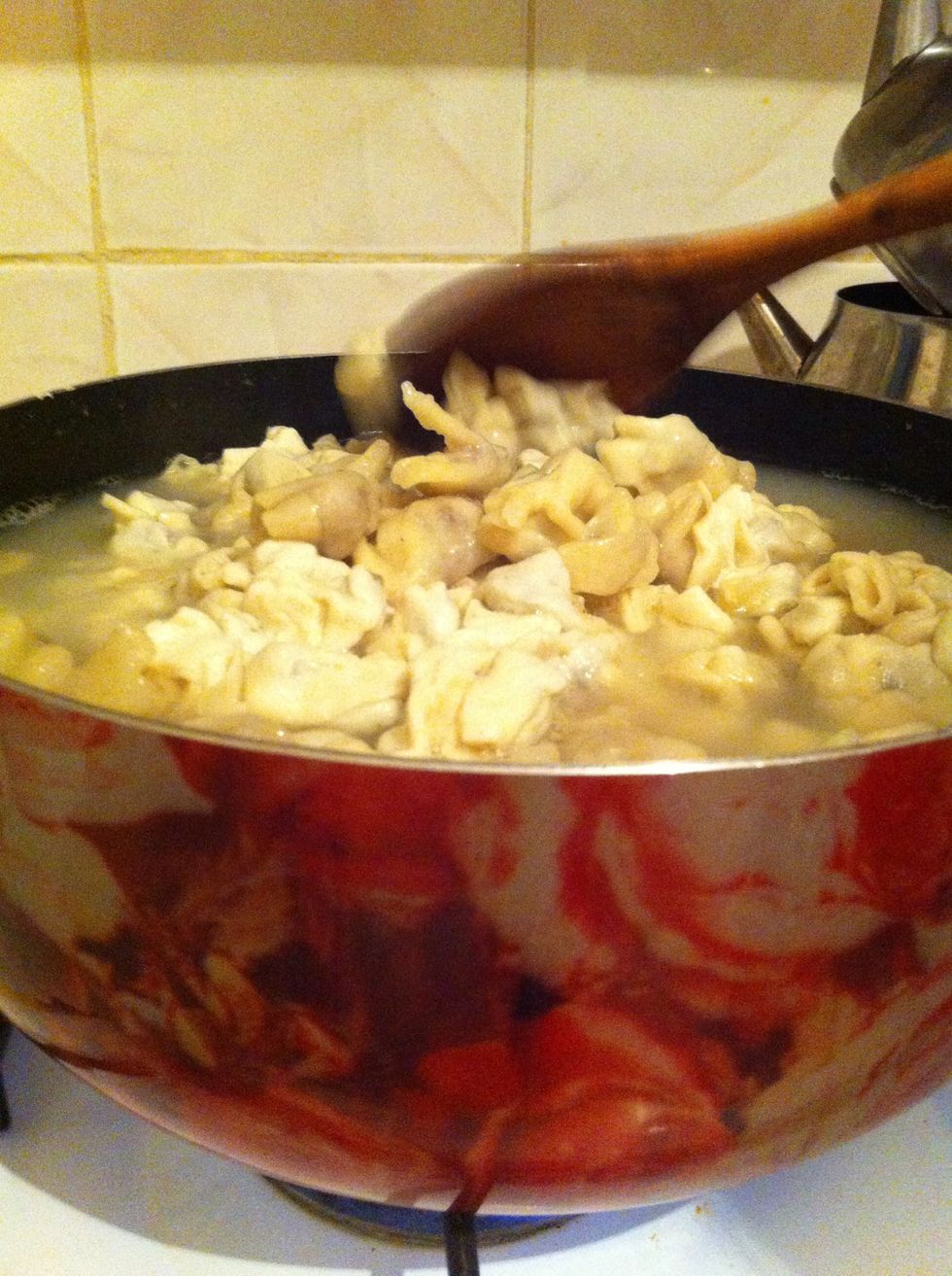 Cook 'em for like 20-25 min.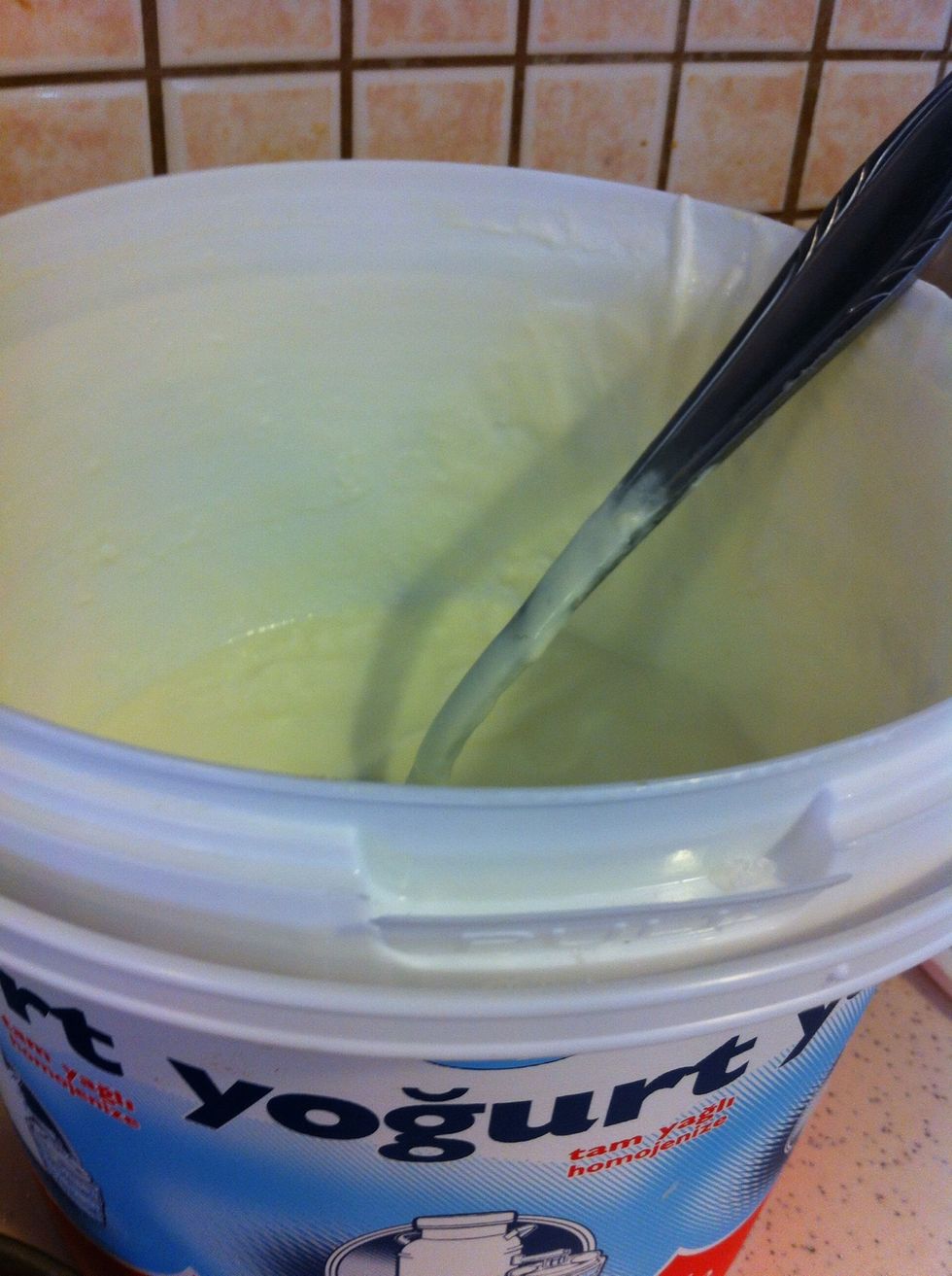 Find your yogi yogi. Fat or not. It's all up to you!
Make a quick sauce: heat oil, fry garlic and red pepper - add salt and favorite spices. Done. OR: buy you favorite sauce :)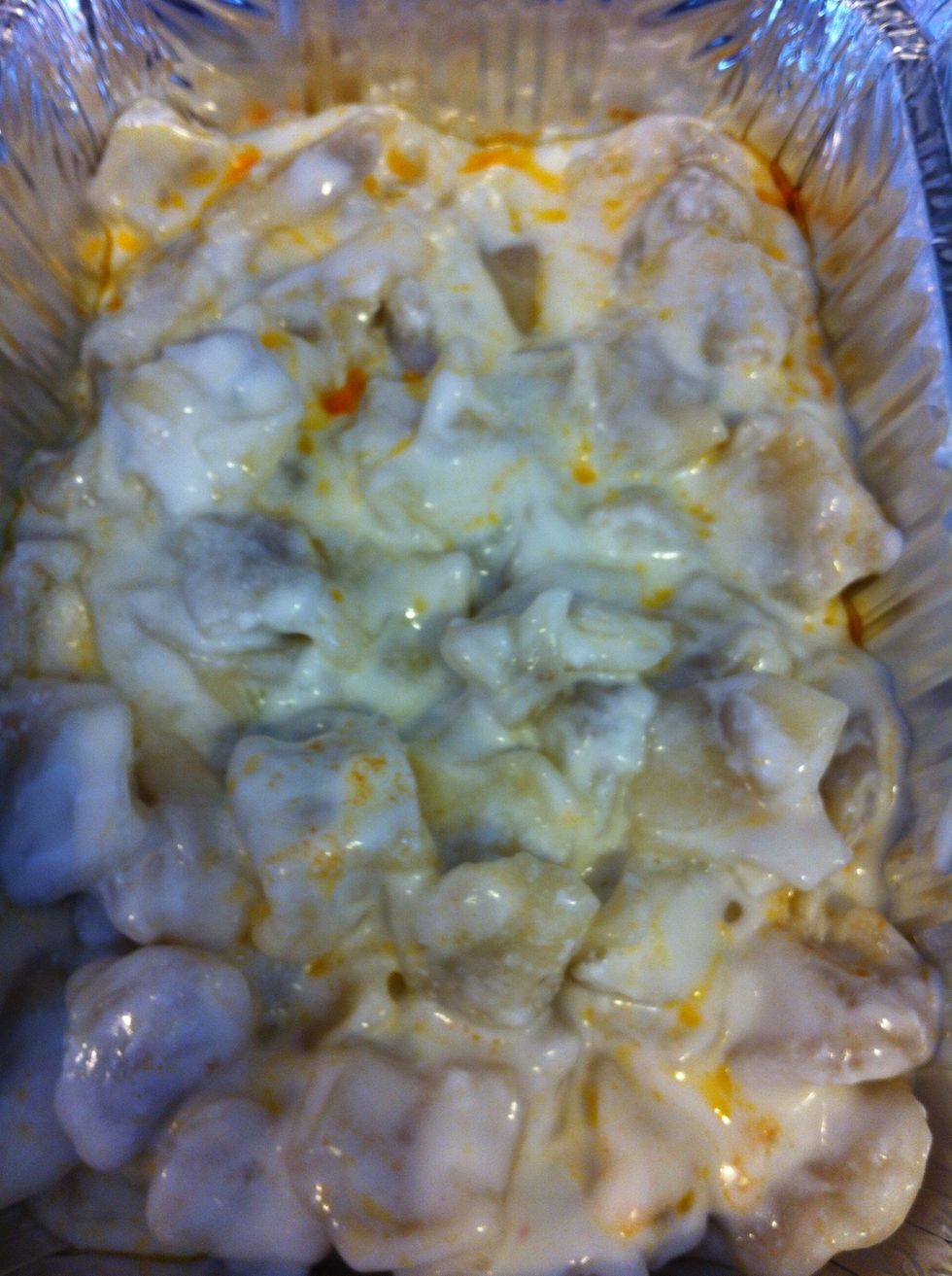 Serving option 1: mix yogi, sauce and tortellinis.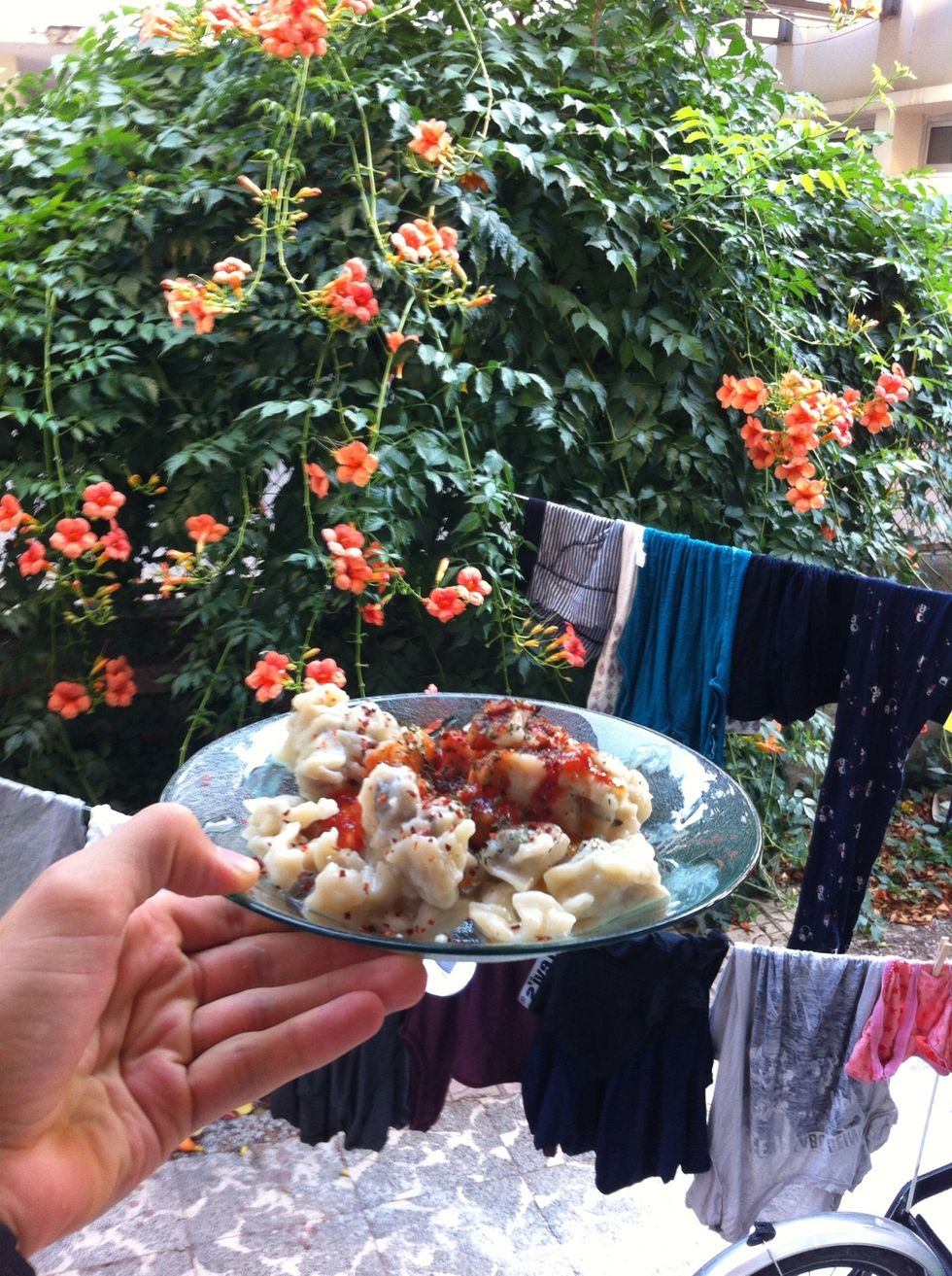 Option 2: Serve it with yoghurt and red pepper paste on top. Eat it on a sunny terrace among your freshly laundered clothes :) Turkey, I think I love you.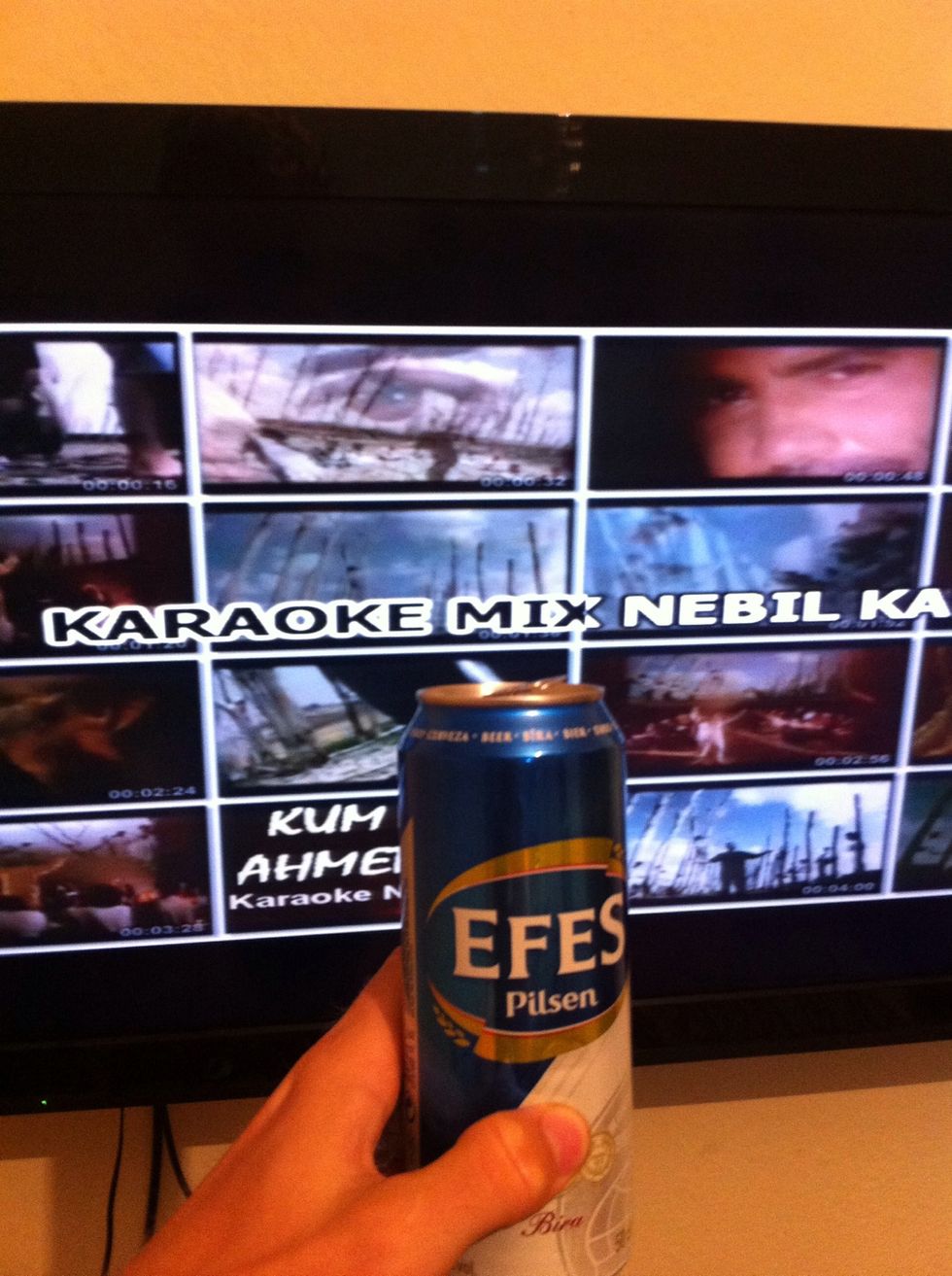 Continue the good vibes with a cold beer and some Turkish karaoke with your dinner-mates.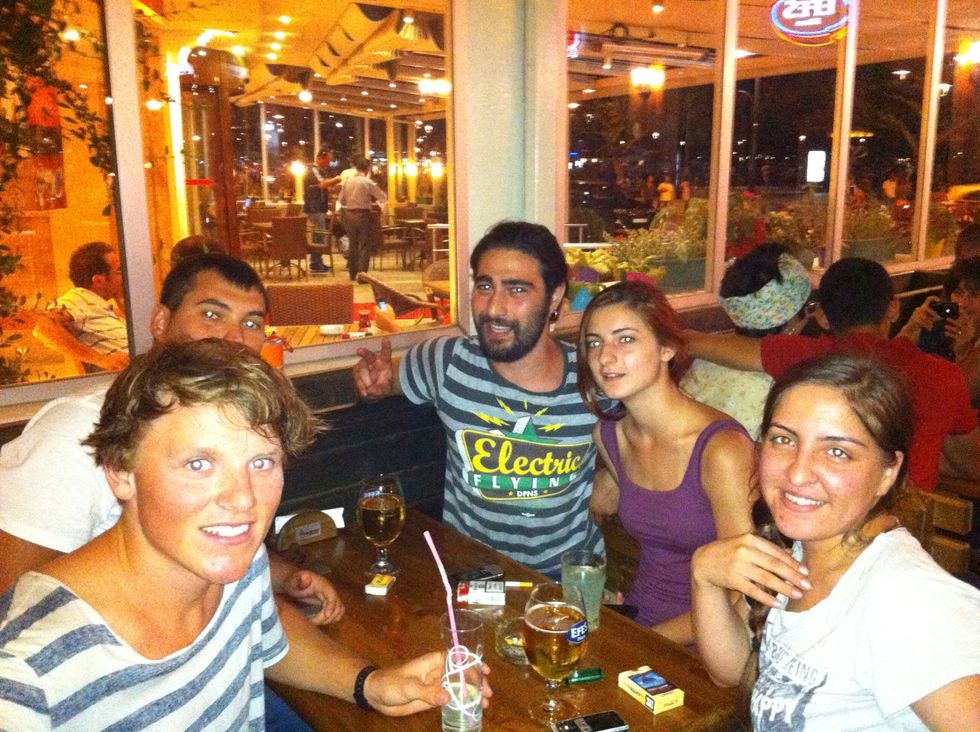 Eventually head out in the warm night and invite 'em tortellinis for a dance or two. Smile. Tortellini makes you happy.
2.0c Flour
1/2tsp Salt
2.0 Eggs
Water as needed
2.0 Onions
1/2lb Beef
Salt & pepper
Garlic (sauce)
8.0oz Plain yogurt (sauce)
3.0Tbsp Vegetable oil (sauce)
1.0 Red pepper (sauce)
Mr. Food-Traveler Pedersen
I'm a danish world explorer for four years now. I combine both culture, traveling and food into recipes by meeting up with chefs from all over the world!