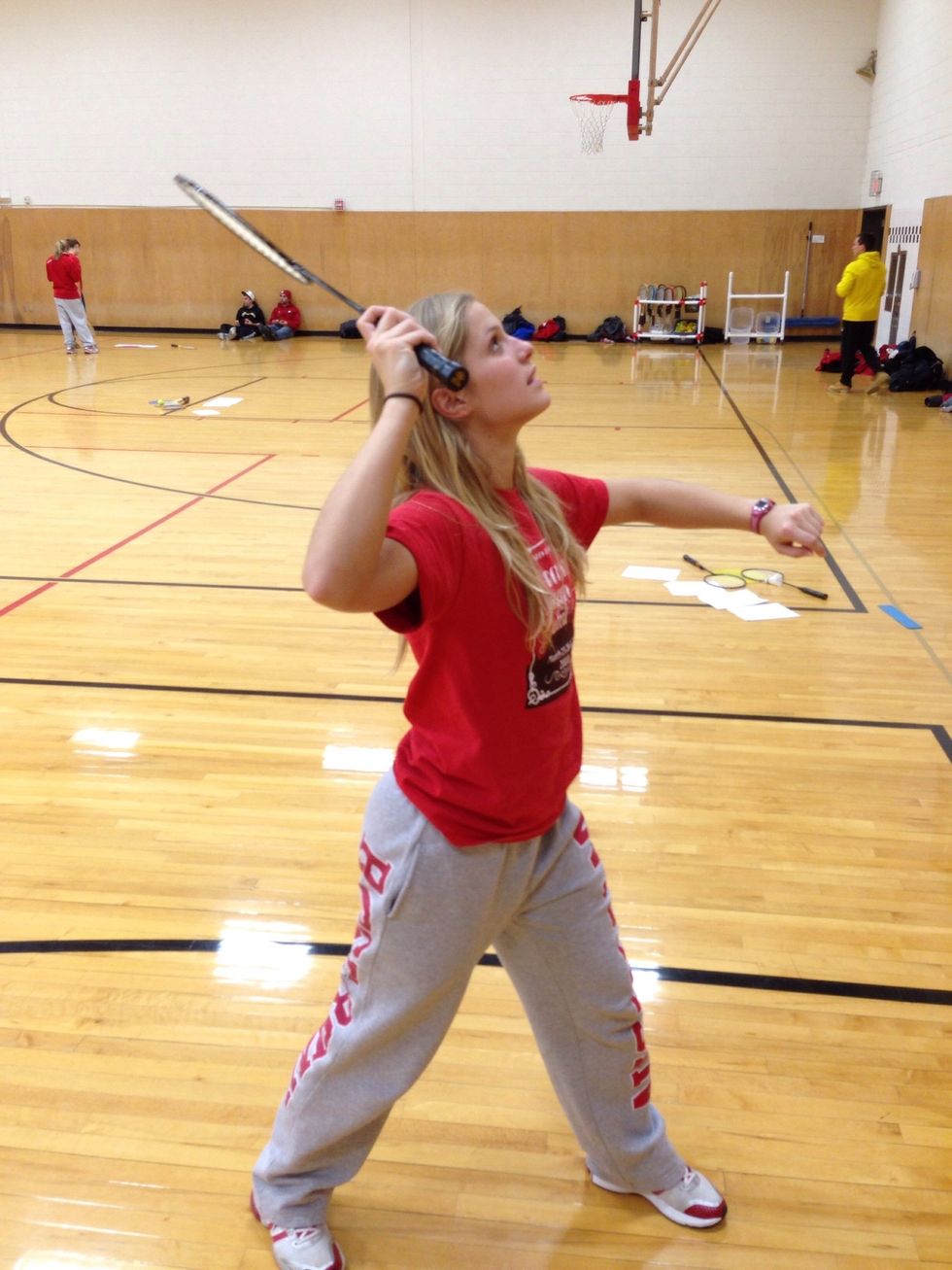 Spot-eye on the shuttle, get into position underneath the shuttle.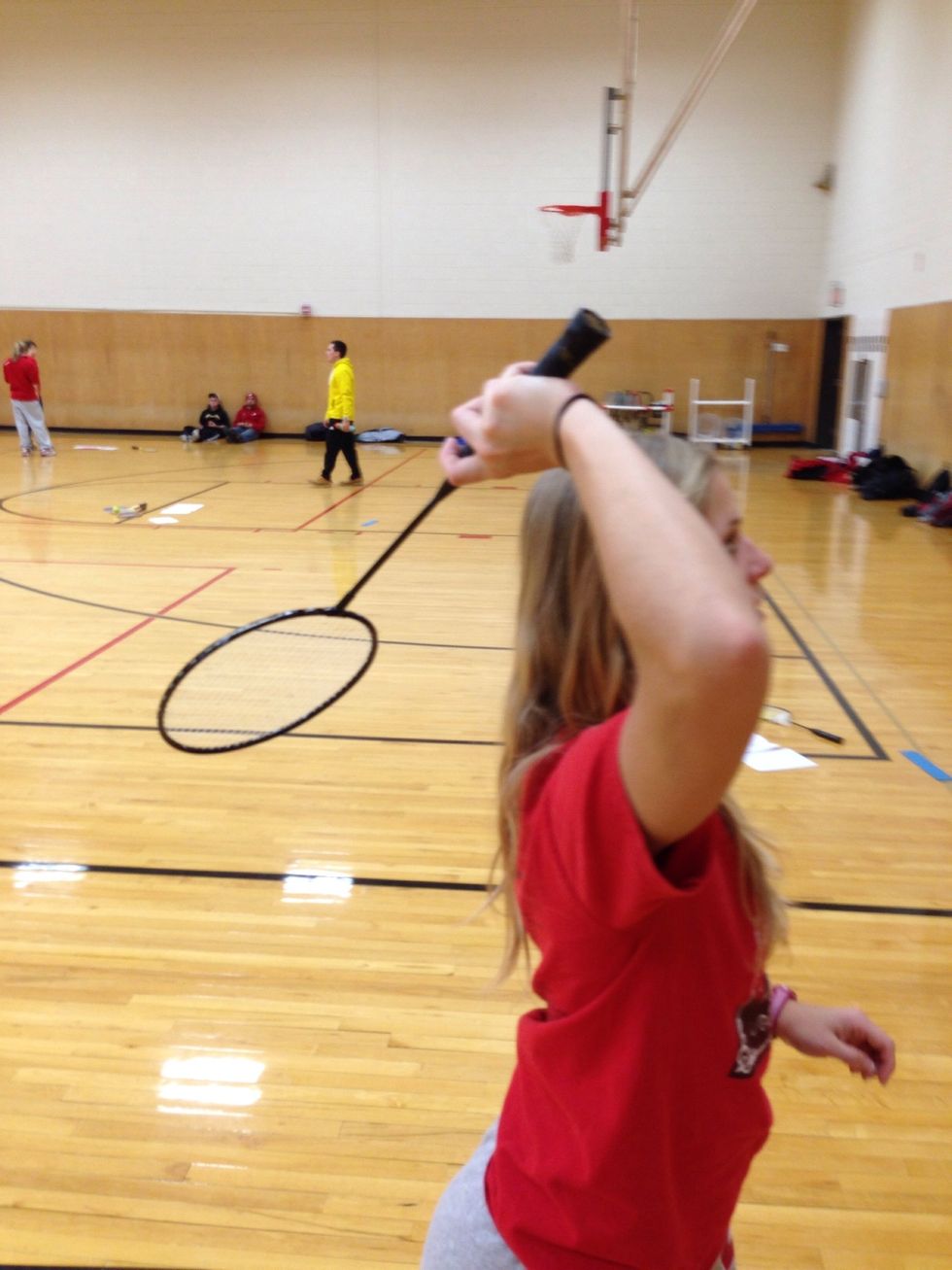 Being your racquet to scratch back position.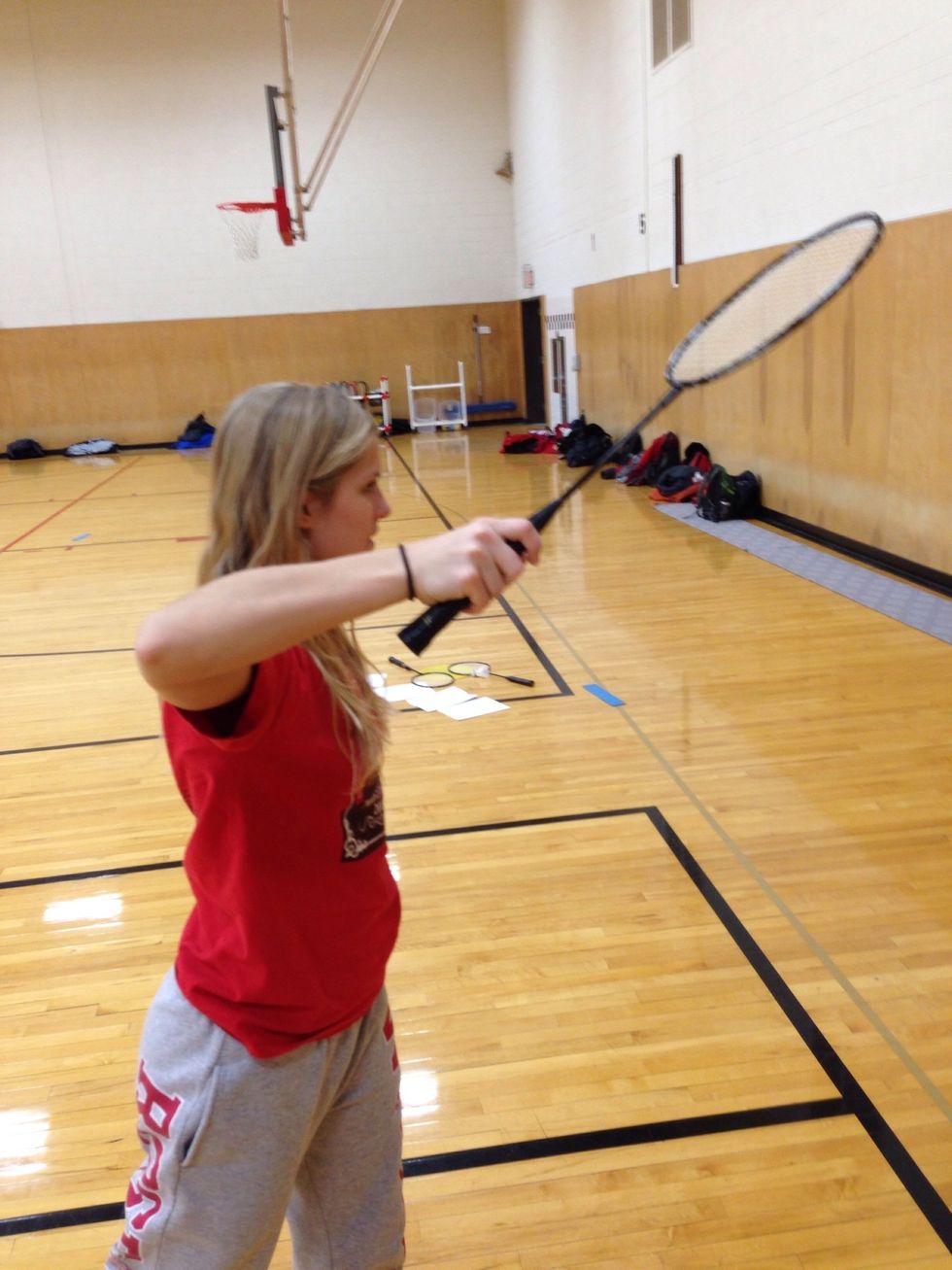 Attack with your racquet, reach high in the air and contact the shuttle with a closed racquet face in front of your racquet shoulder.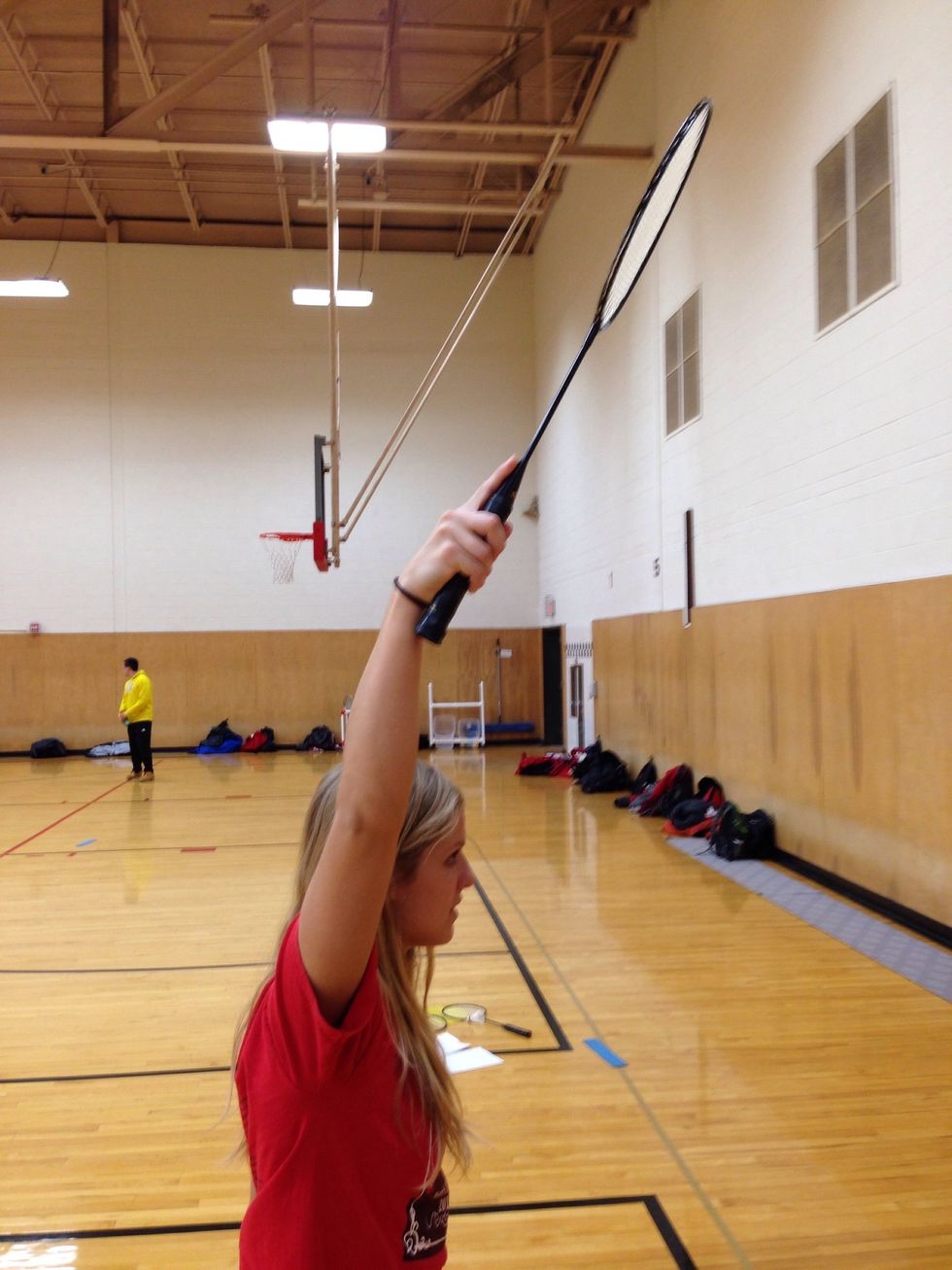 Whack the shuttle with as much force as possible, snap your wrist, follow through down and across your body.
Badminton racquet
Shuttle
Alayna Muldoon
It's supposed to be hard. If it wasn't hard, everyone would do it. The hard... is what makes it great.