This cut of meat is very lean, so it is perfect to slow roast it in the oven.
7105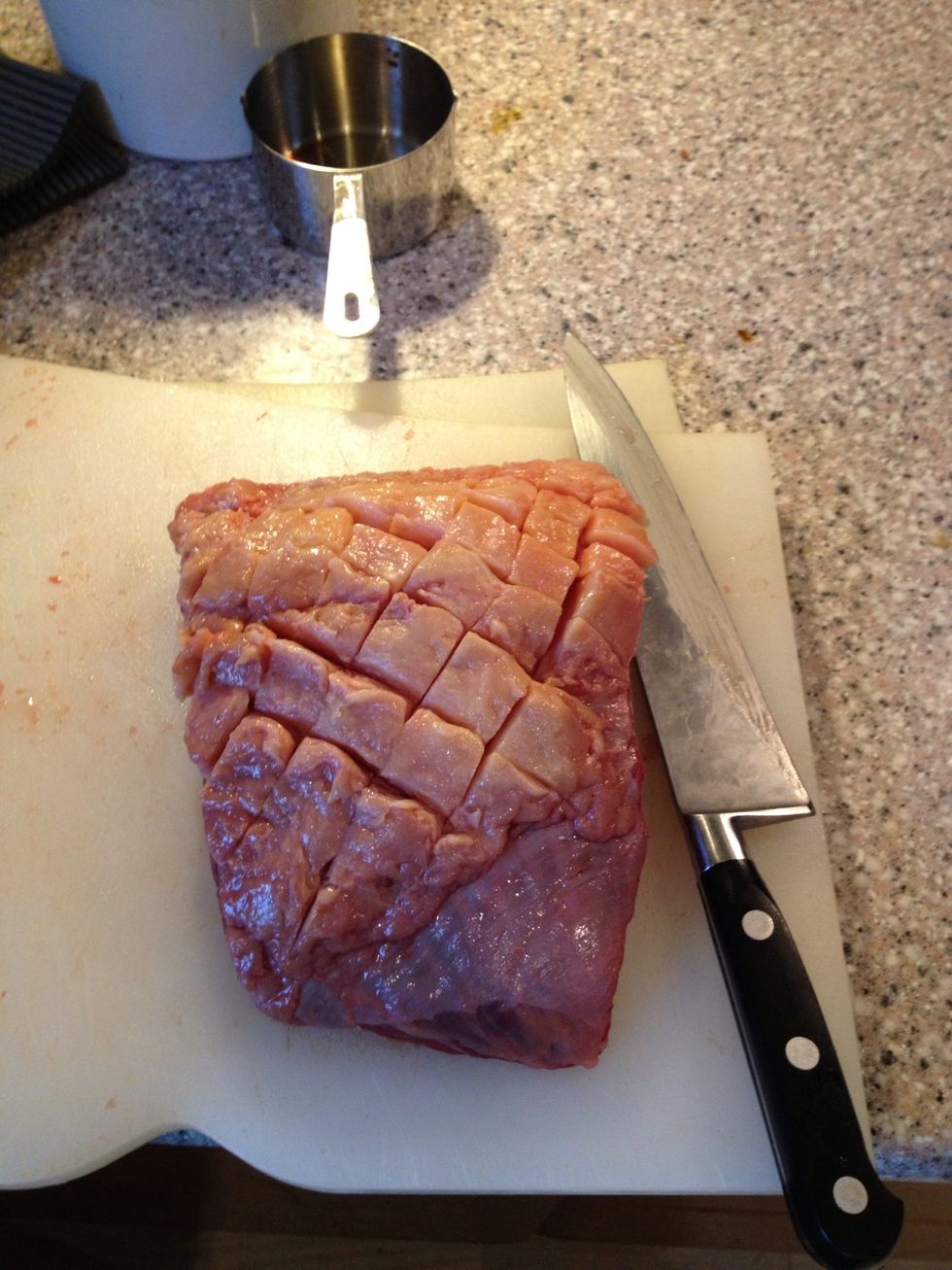 Take the steak out of the fridge 2-3 hours before cooking it. The meat will then have room temp. This is an important step when you are slow coking.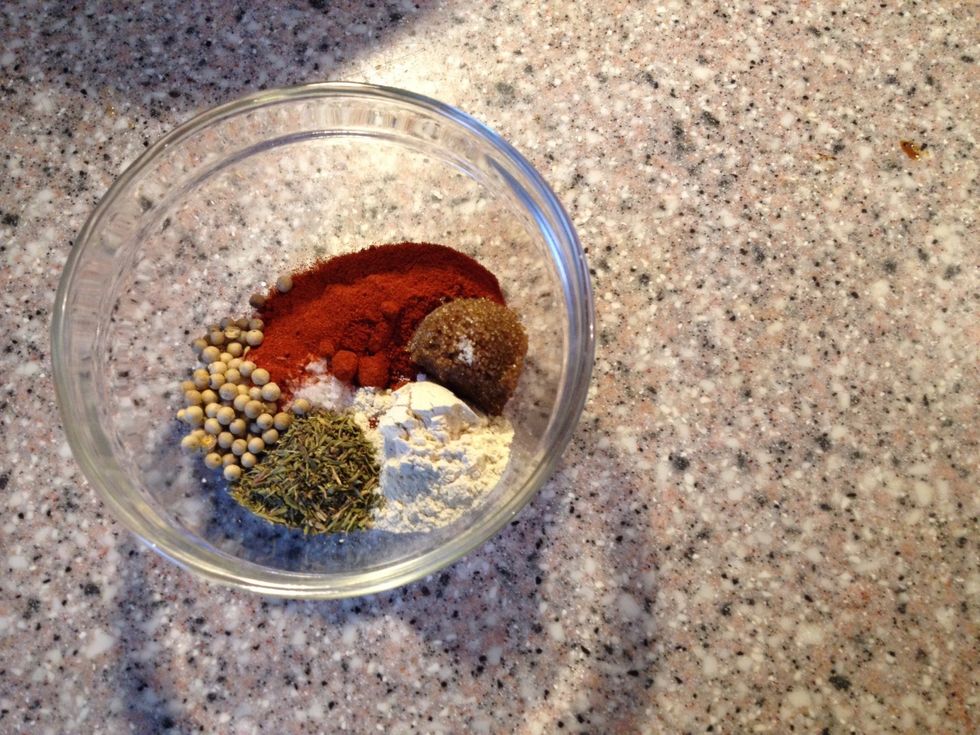 Dry rub in the making. Grind everything together in your spice grinder or use a coffee grinder, mind you can not use it for coffee again. Pull up tab. to see measurements ⬇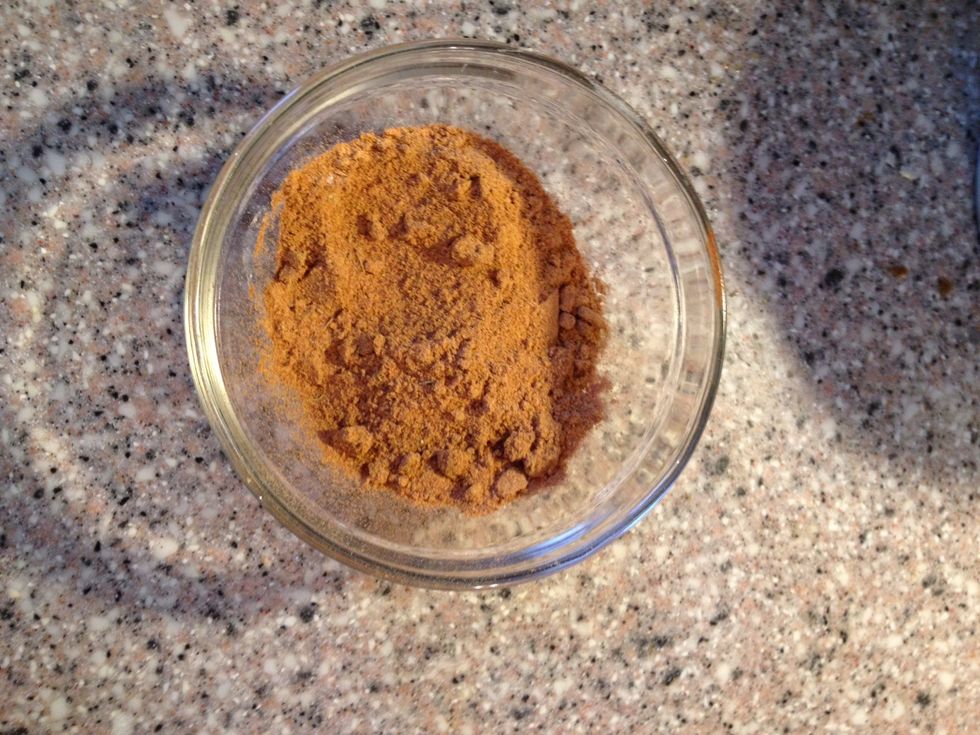 Dry rub, my style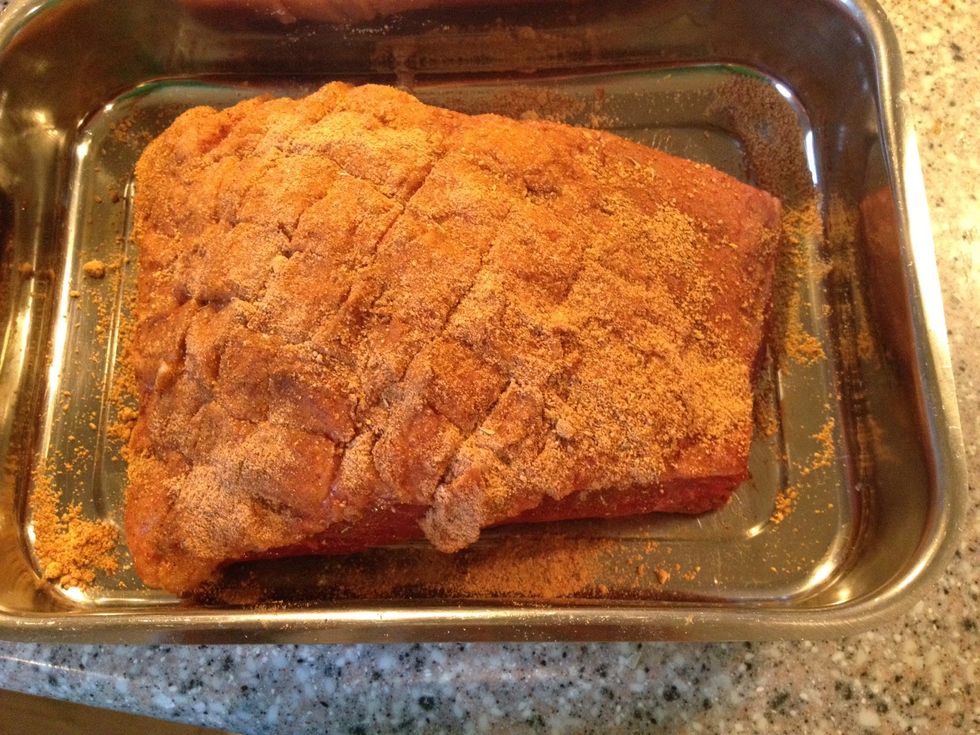 Rub the dry on the steak. Put the steak in a cold oven and set the temp to 200°F/95°C. Cook it to a core temp. at 140°F/60°C. It takes about 3 hours for a steak this size.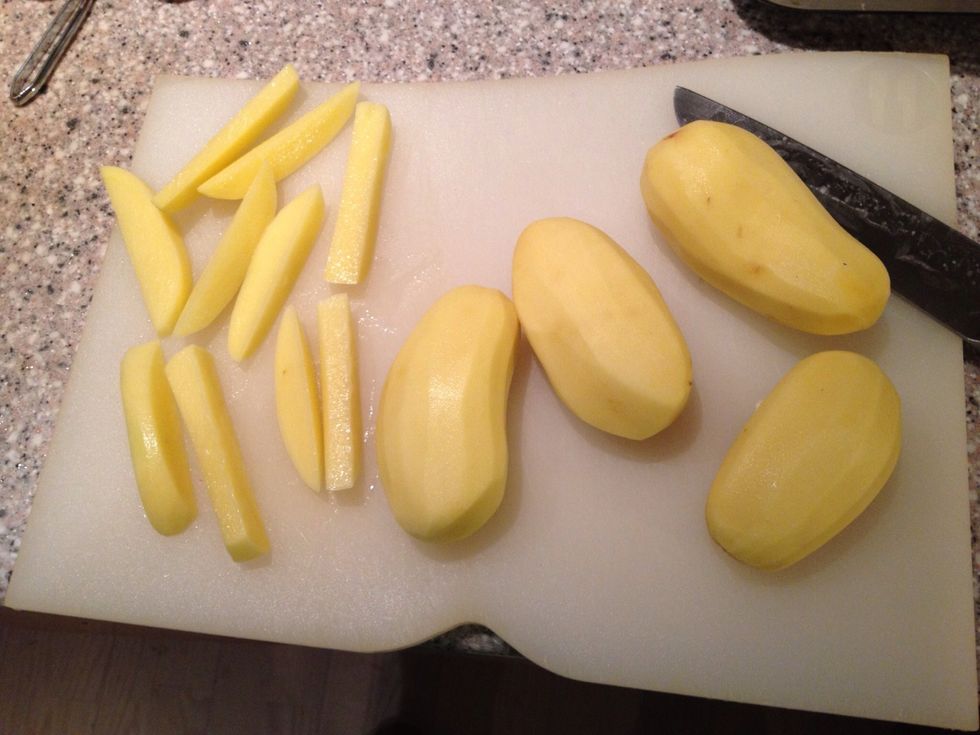 Peel your potatoes and cut them into fries size.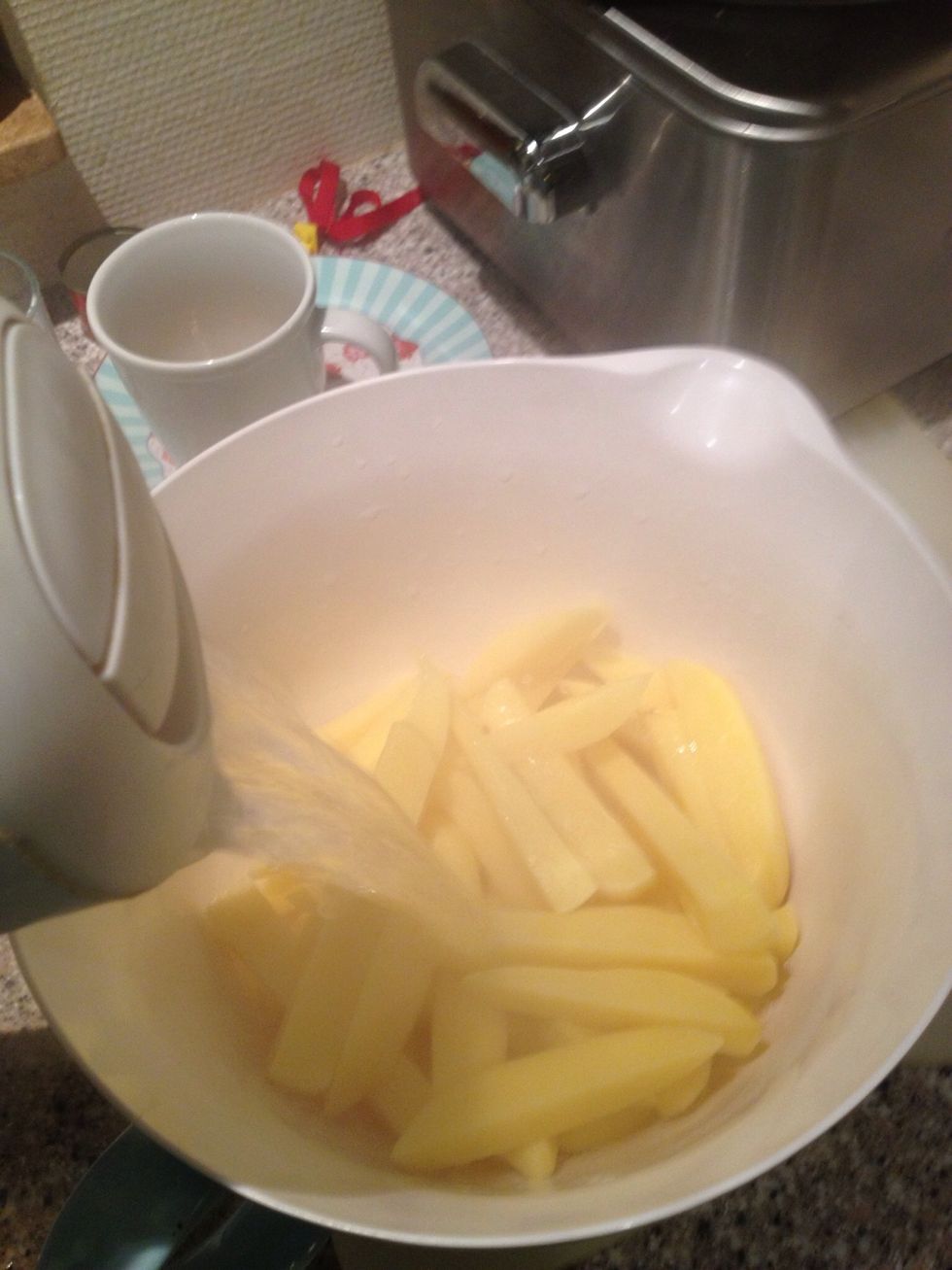 Put them in a big bowl and cover with boiling water. Turn your oven on at 440°F/225°C. Let the potatoes sit in the hot water for 20-30 minutes.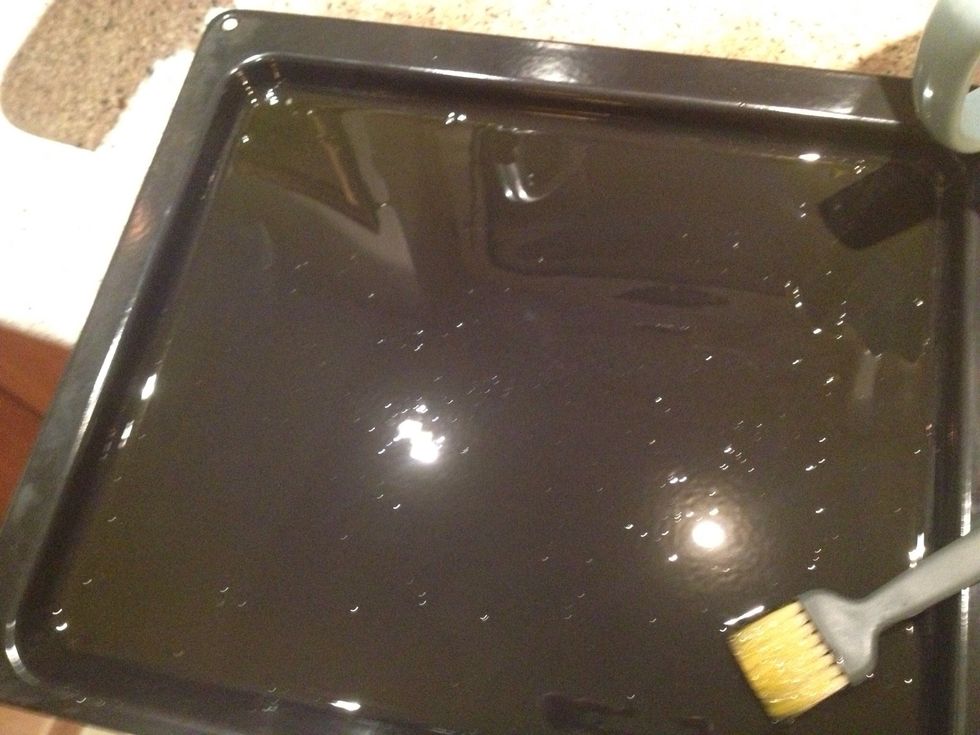 Pour 4 tabs of oil into your baking tray. Distribute evenly.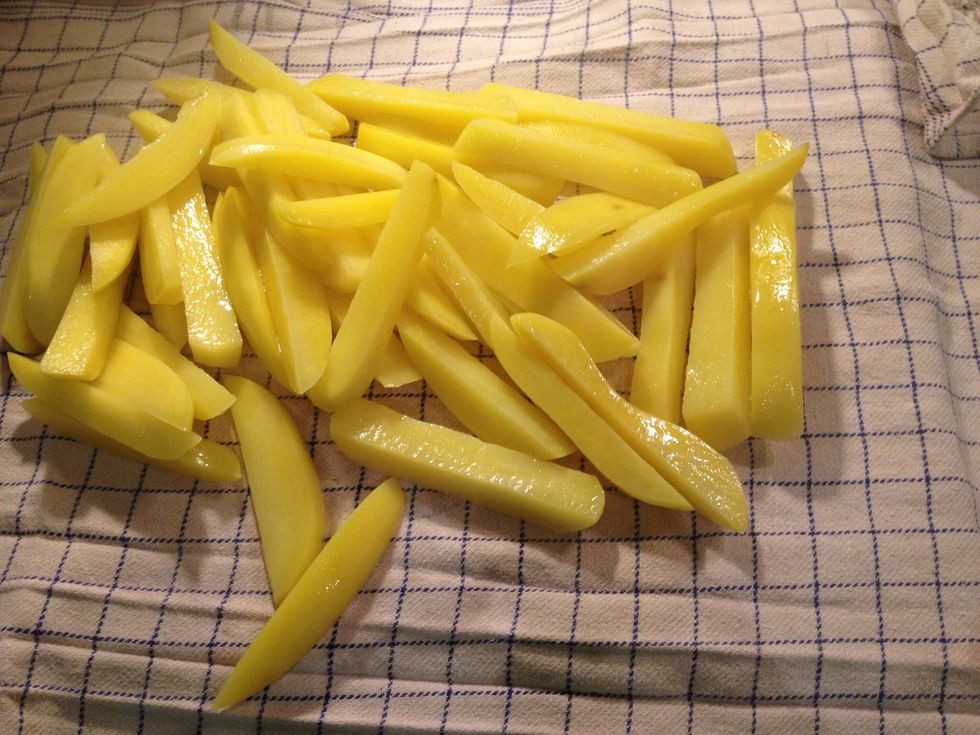 After 20-30 minutes remove the potatoes from the water and pat them dry.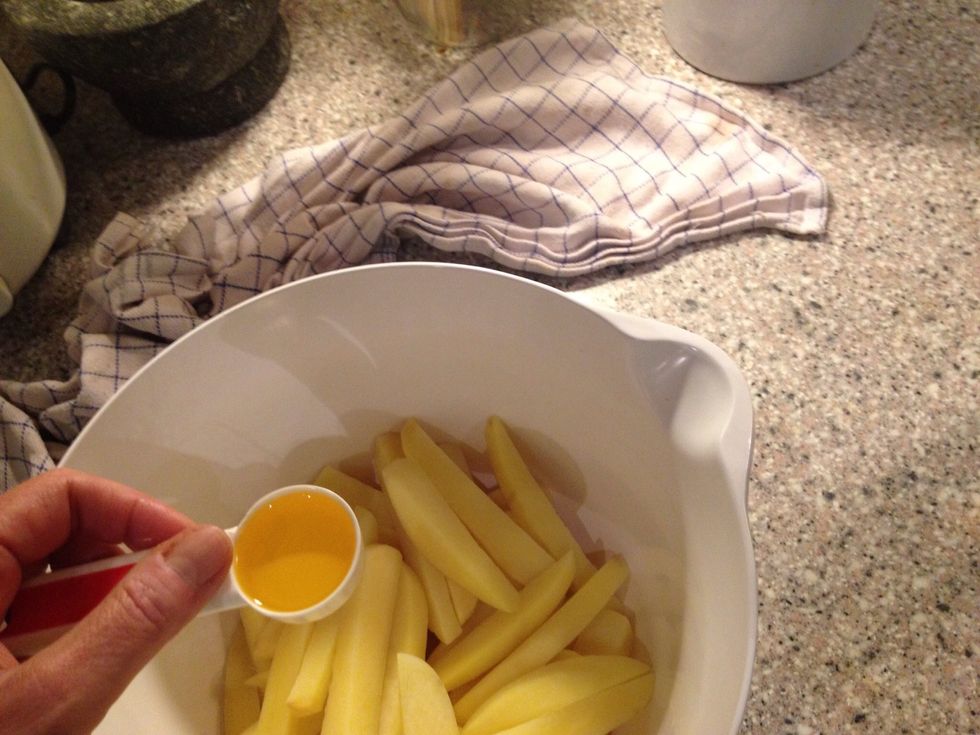 Wipe the bowl dry and put the potatoes back. Add 1 tabs oil and toss to coat.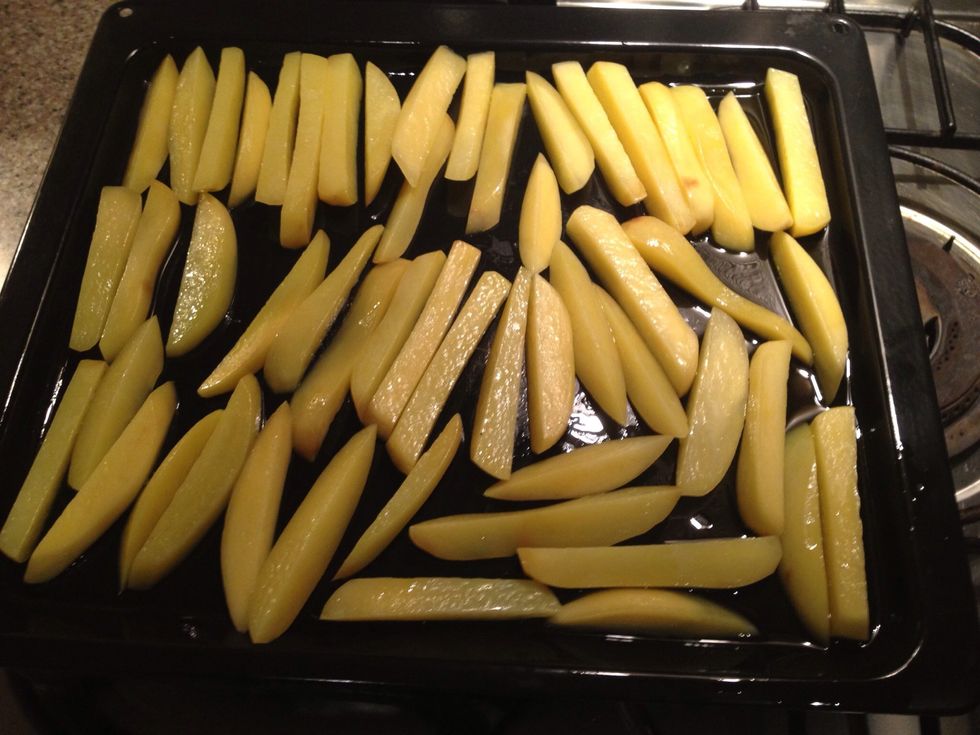 Place the potatoes on the baking tray in one layer.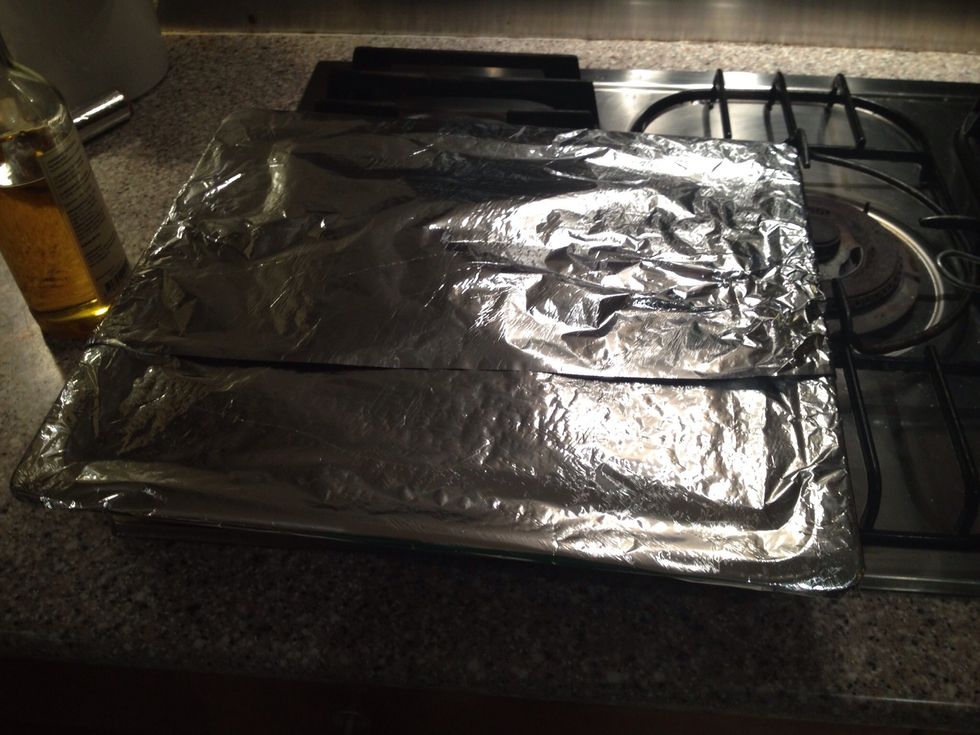 Cover with tinfoil and cook them for 5 minutes in the oven. Remove the tin foil and bake the soon to be fries for 15-20 minutes or until they starts to brown on the side facing down.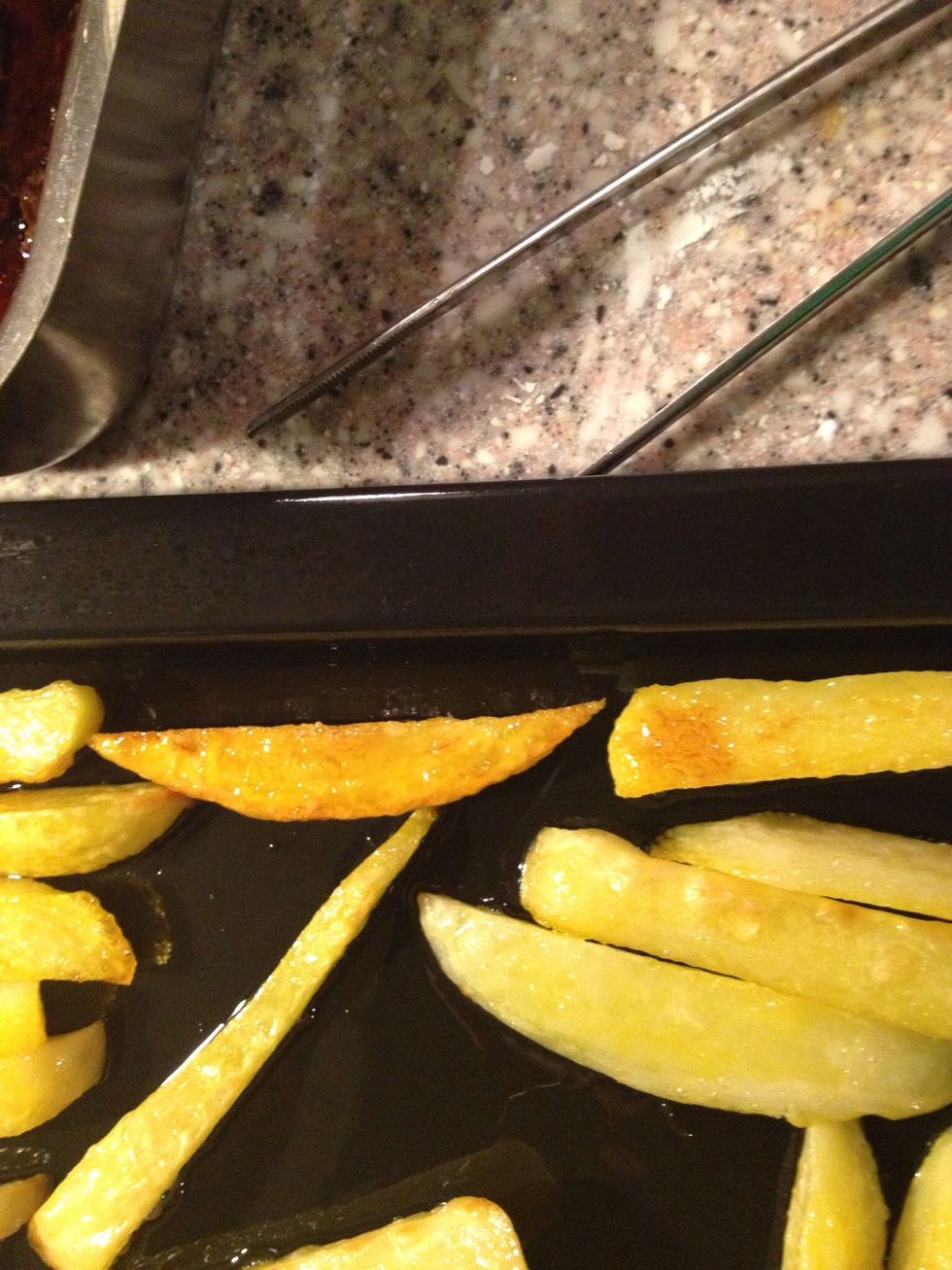 How they look on the downside after 15-20 minutes. I did rotate the tray once while baking, because my oven don't heat evenly. Flip the fries over and bake for 15 minutes more until golden and crisp.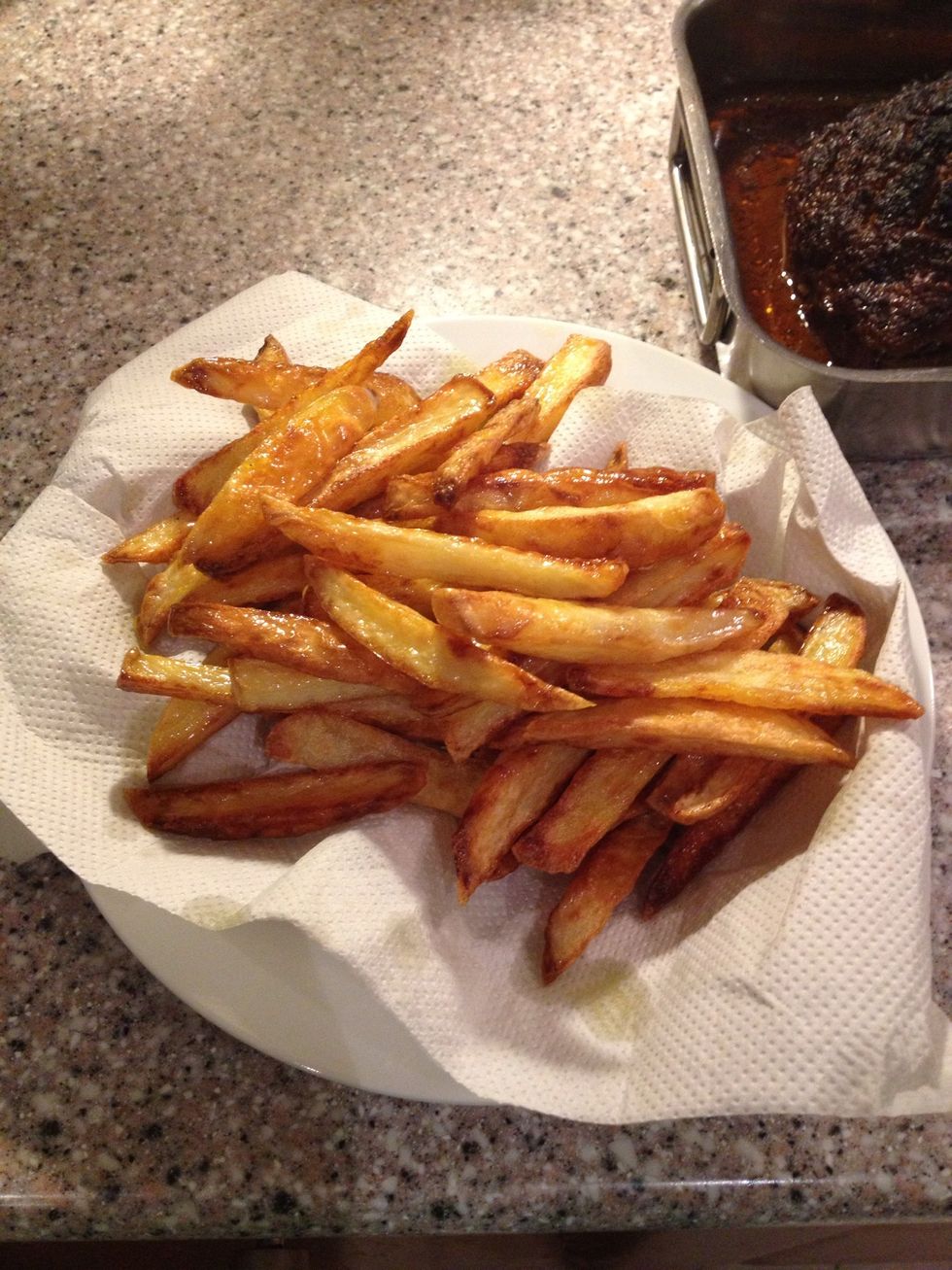 Transfer to kitchen paper to drain off oil. Season to taste.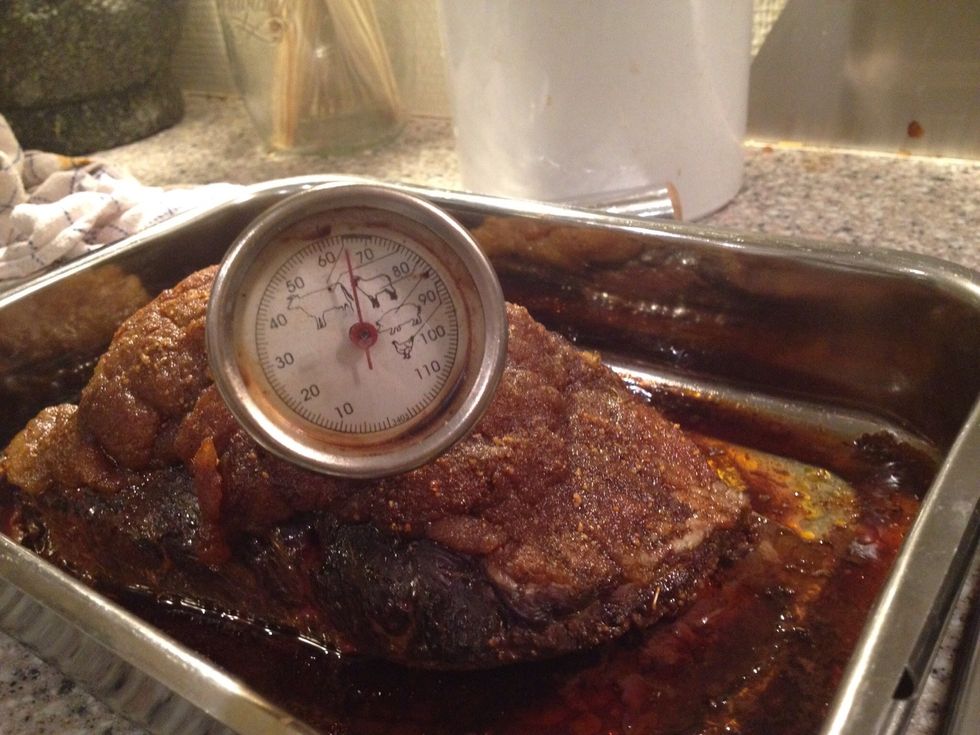 My steak is now done and is ready to go under the broil for 5-10 minutes. Keep an eye on it to prevent burning.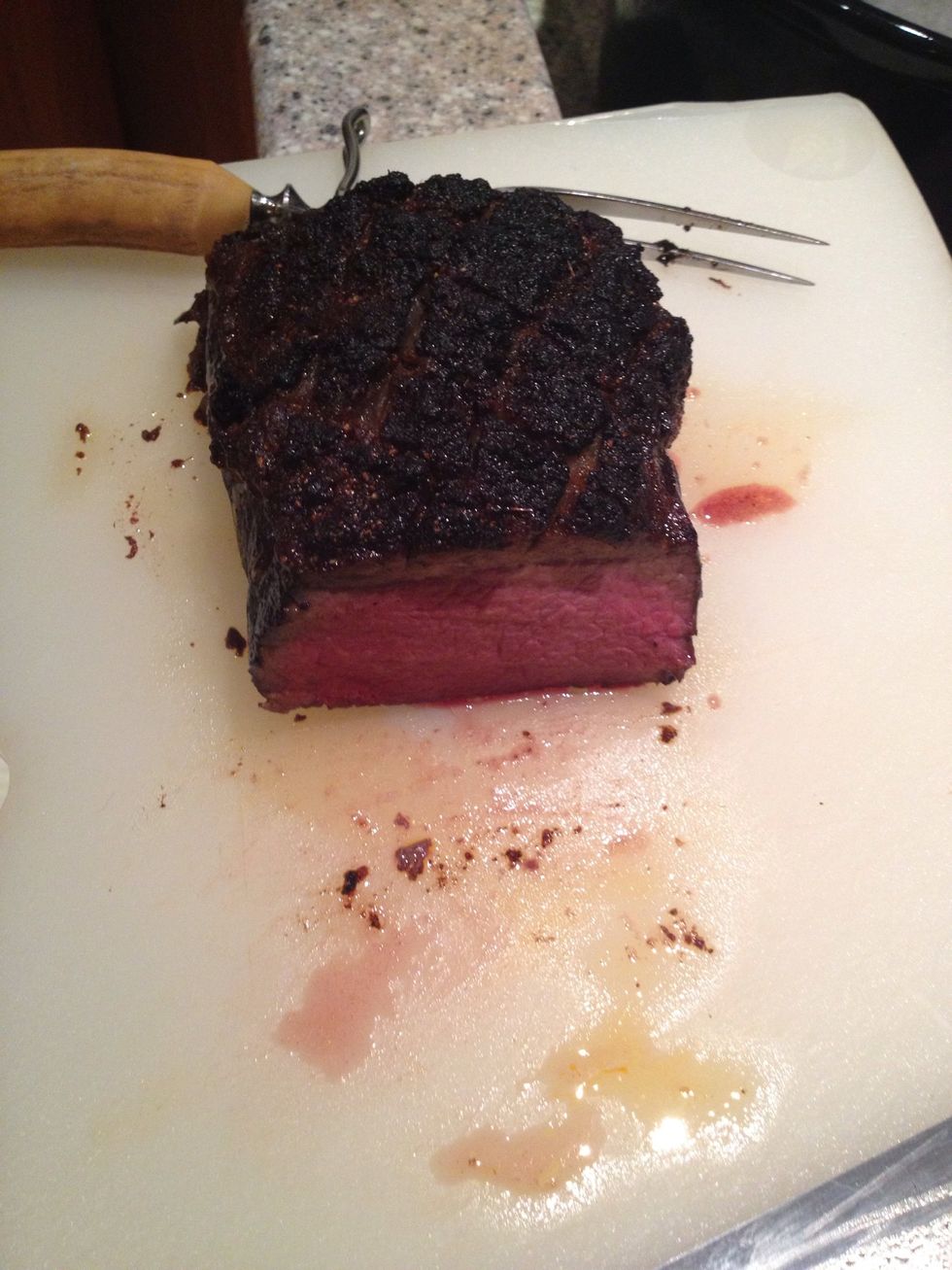 As you can see the steak don't loose a lot of fluids when carved. The slow cooking keeps the juices inside the meat.
Serving suggestion. Salad and sauce Béarnaise.
1.0lb Sirloin steak
Dry rub :
2.0tsp Salt
1.0Tbsp Paprika
1.0tsp Chilli powder
2.0tsp Onion powder
1.0tsp Dried thyme
1.0tsp White pepper
1.0tsp Brown sugar
Oven fries :
5.0 Large potatoes
4.0Tbsp Oil + 1 Tbsp.
Seasoning to taste.