How to slow cook vinegar & garlic lamb w/ hasselback potatoes
Slow Cook Vinegar & Garlic Lamb W/ Hasselback Potatoes
27
Preheat the oven at 140C. Meanwhile mix either balsamic or malt vinegar with chicken stock, brown sugar and season.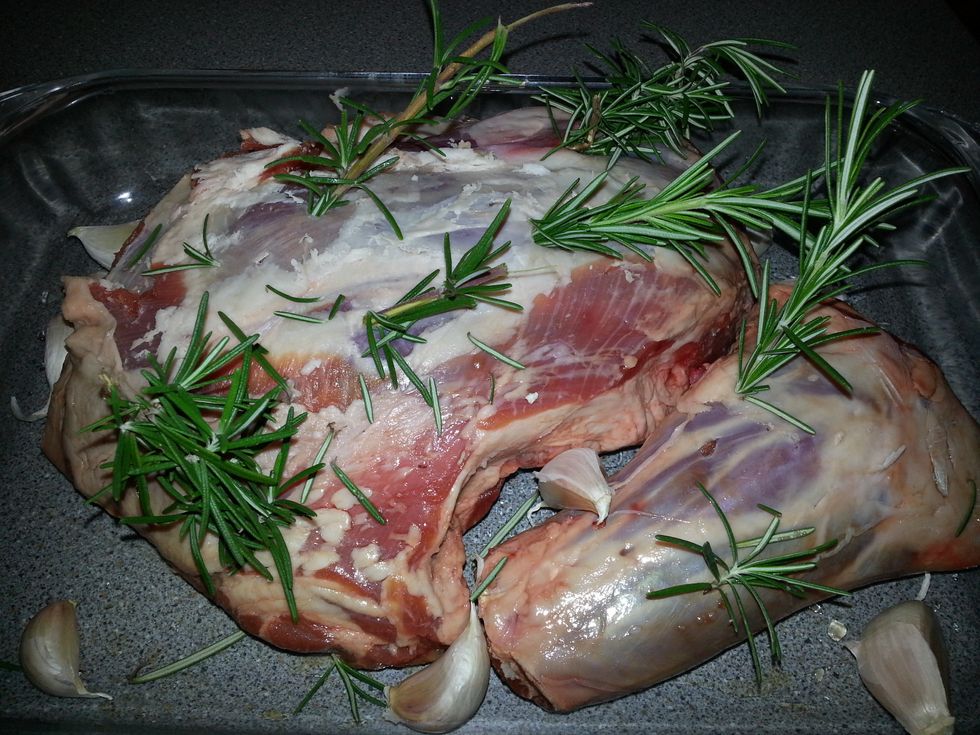 With the lamb - using a sharp knife- remove any excess fat. Pierce the meat with rosemary sprigs. Add garlic cloves with skin on.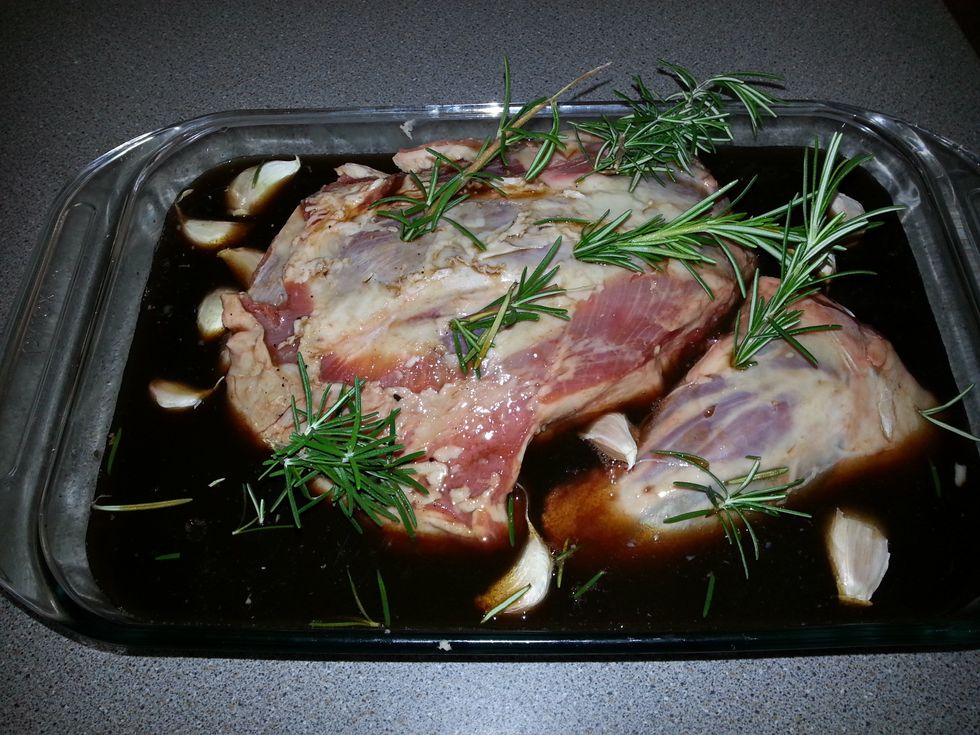 Add the vinegar and stock mixture. Cover the lamb in aluminum foil. Bake for 3 hours.Turn the lamb and bake for 2 hours at 140C.
Bake for 30 mins at 200C until the lamb has browned without the aluminum foil.Remove lamb from the pan & keep warm. .
Pour the pan juices over a large bowl of ice & quickly remove the ice & the solidified fat with a spoonPlace the pan juices into a small saucepan and bring to the boil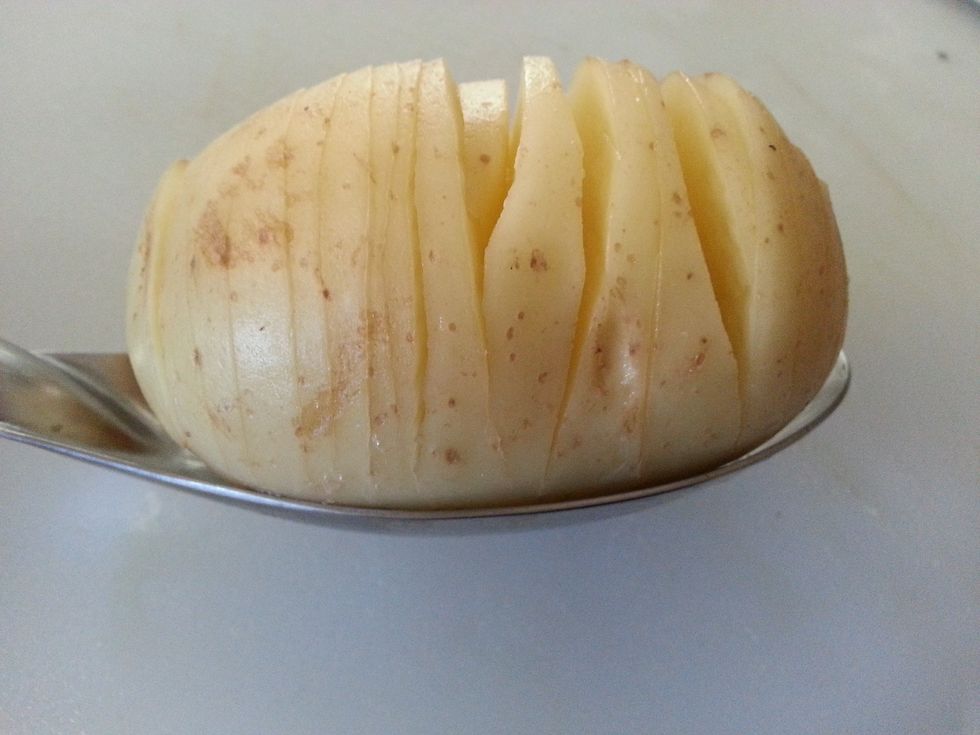 I have portioned 1 potato per person to pair with this dish. Place a potato on a large spoon. Slice the potato skin on at 5mm intervals taking care not to slice all the way through.
The effect is a fan shaped top. The above photo shows the bottom of the potato is still in tact.
Gently drizzle duck fat on the potato and season to taste.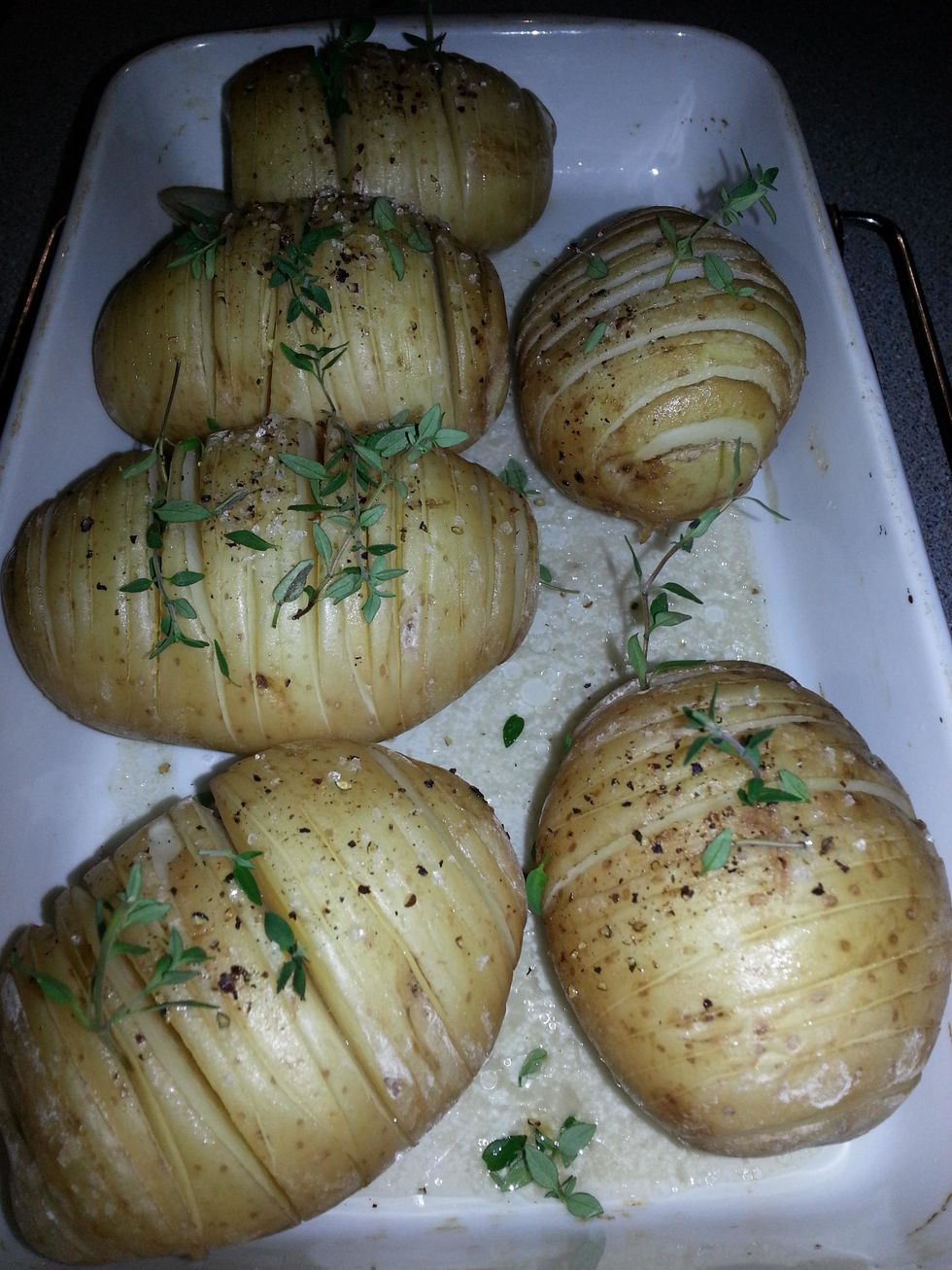 Roast the potatoes at 200C for an hour turning it to ensure even cooking. Garnish with fresh thyme.
Don't let the photo fool you. After slow cooking approximately 5.5 hours, the lamb is absolutely melt in your mouth and the garlic is so velvety sweet. Love this combination of flavor during winter.
1/3c Malt/Balsamic Vinegar
3.0c Chicken Stock
1.0kg Lamb Shoulder
2.0Tbsp Brown Sugar
salt & pepper to taste
10.0 cloves garlic
8.0 sprigs rosemary
6.0 desiree potatoes
2.0tsp Fresh Thyme
2.0Tbsp Duck Fat