I love tender BEEF! Our weatherman on Fox 9, Keith Marler, shared this recipe from his mom, Betty. I thought I'd try it and share a guide. We all like recipes from our Moms.
372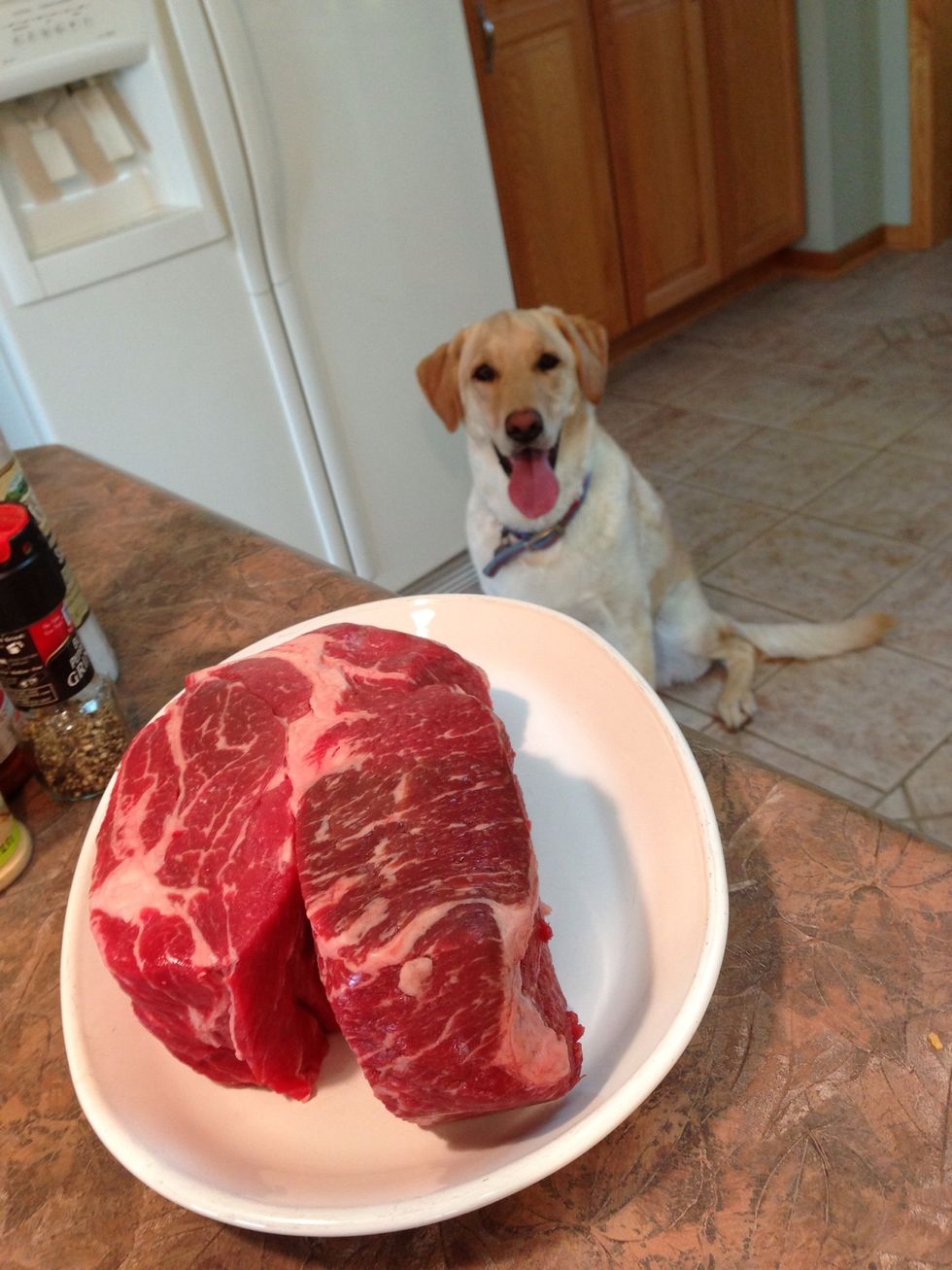 We used a 3 lb. Chuck roast. You can see Molly is VERY interested in possibly "helping" me with this recipe. (Truthfully we are strict about cleanliness and she is trained to behave in the kitchen)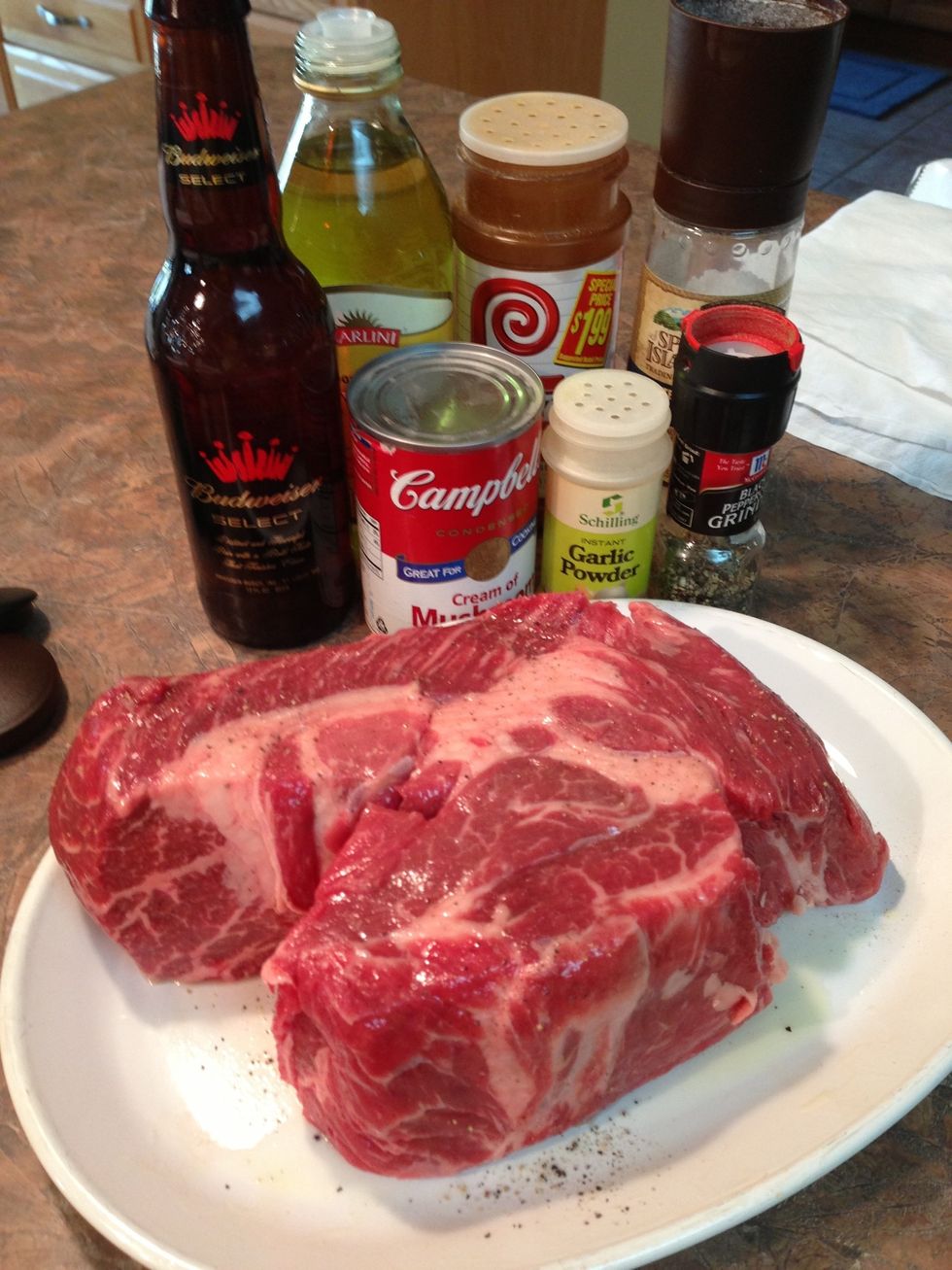 Assemble the ingredients. We don't drink beer, only wine (my husband is a wine maker... Hmm maybe another guide?) so I had to locate a bottle of beer.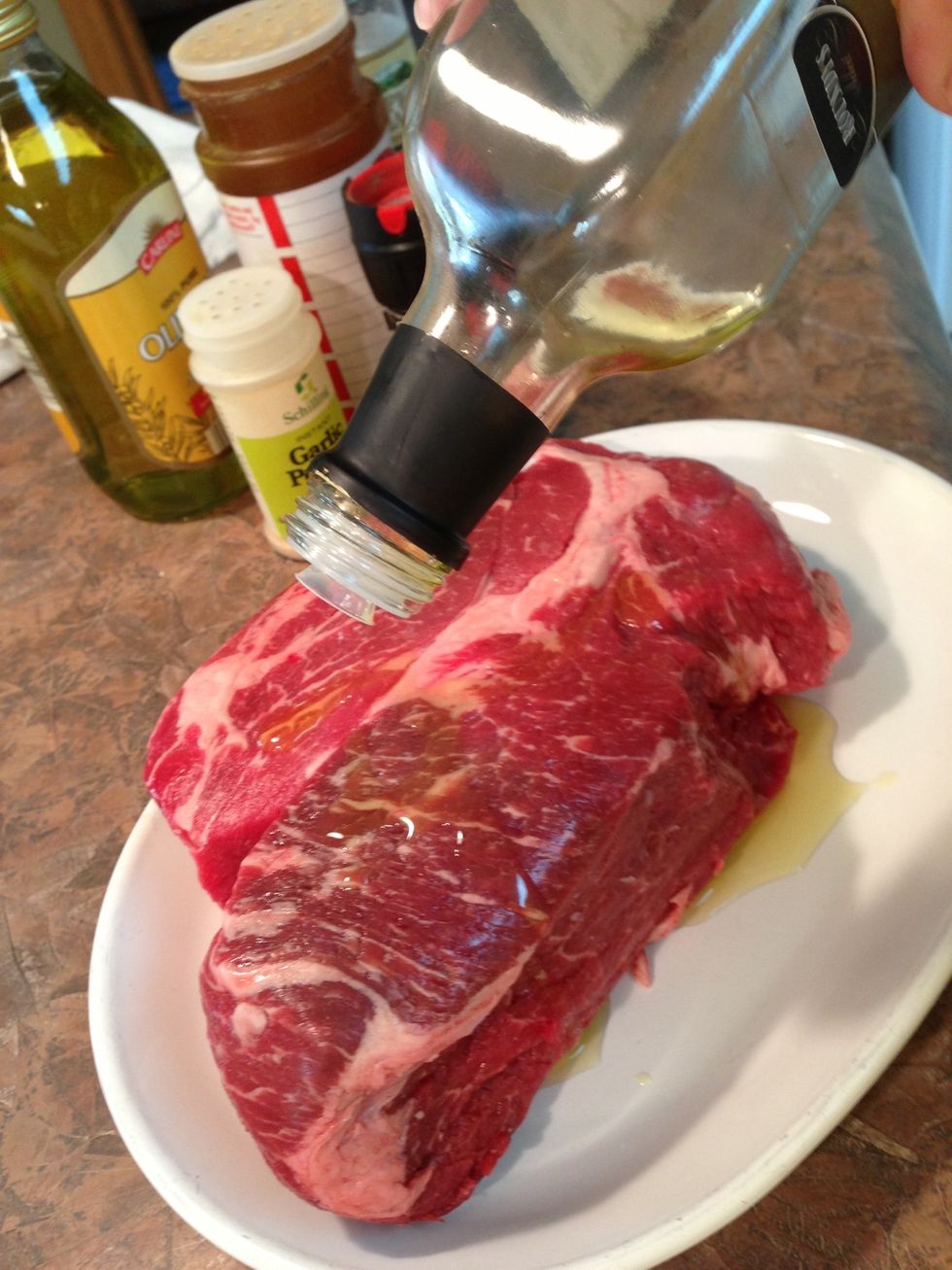 Pour olive oil over meat and spread over entire surface with clean hands. (Never work with raw meat on a wooden or porous surface where bacteria can be trapped.)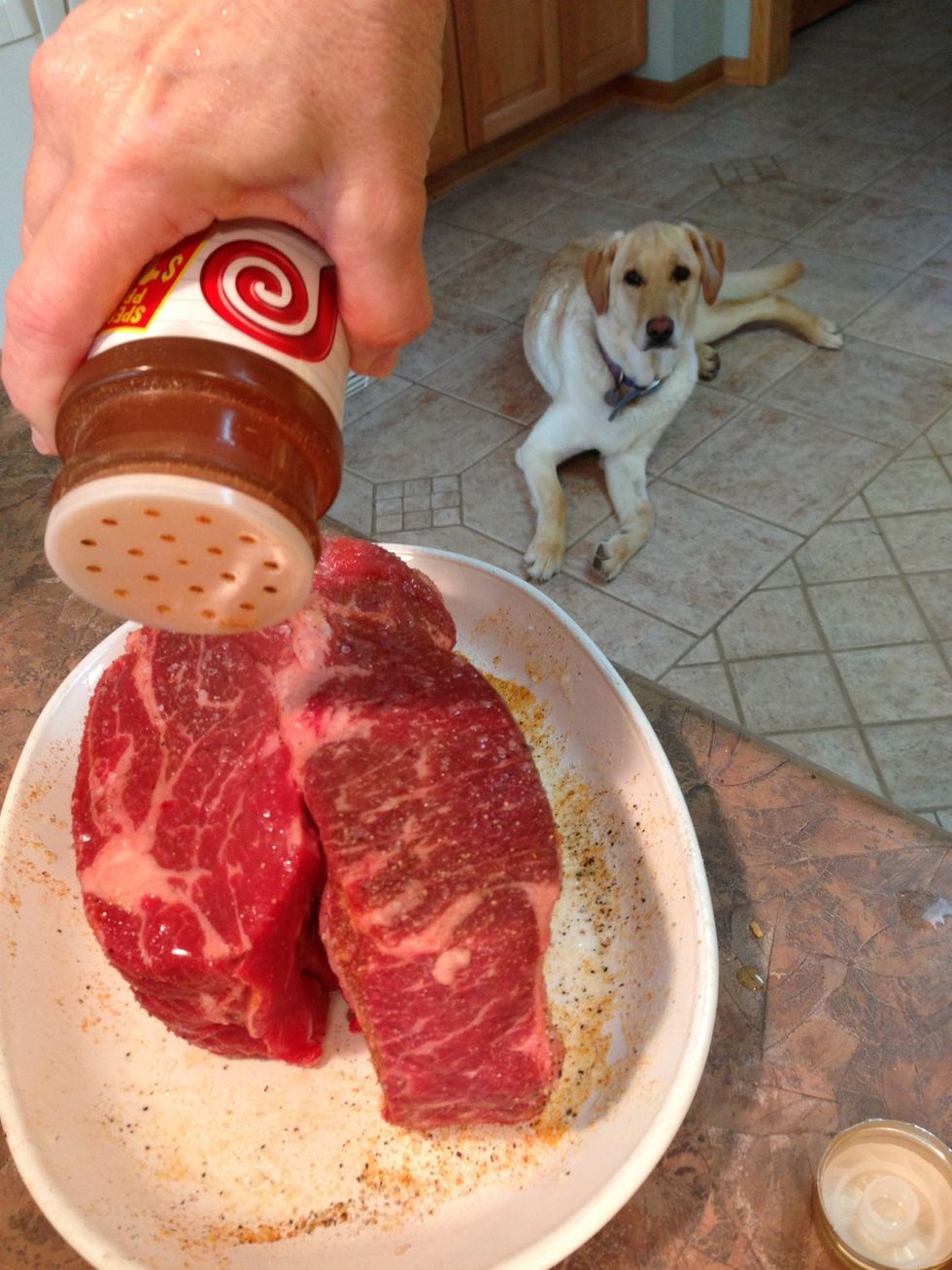 Sprinkle and rub in a generous amount of salt & pepper on all surfaces. I tried a little garlic salt and Seasoned Salt too. Molly keeps a vigil with high hopes.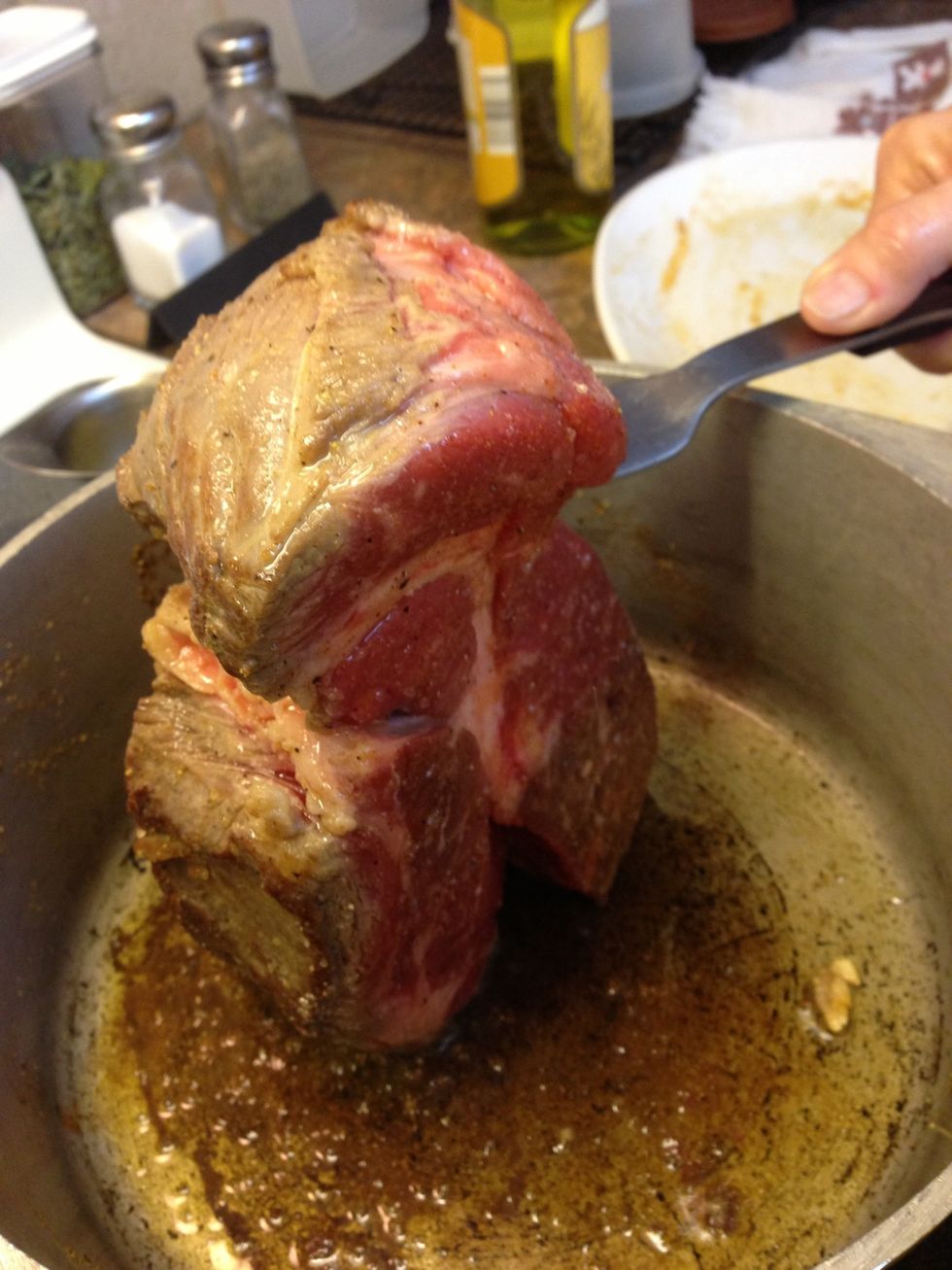 Balancing meat to get short sides done.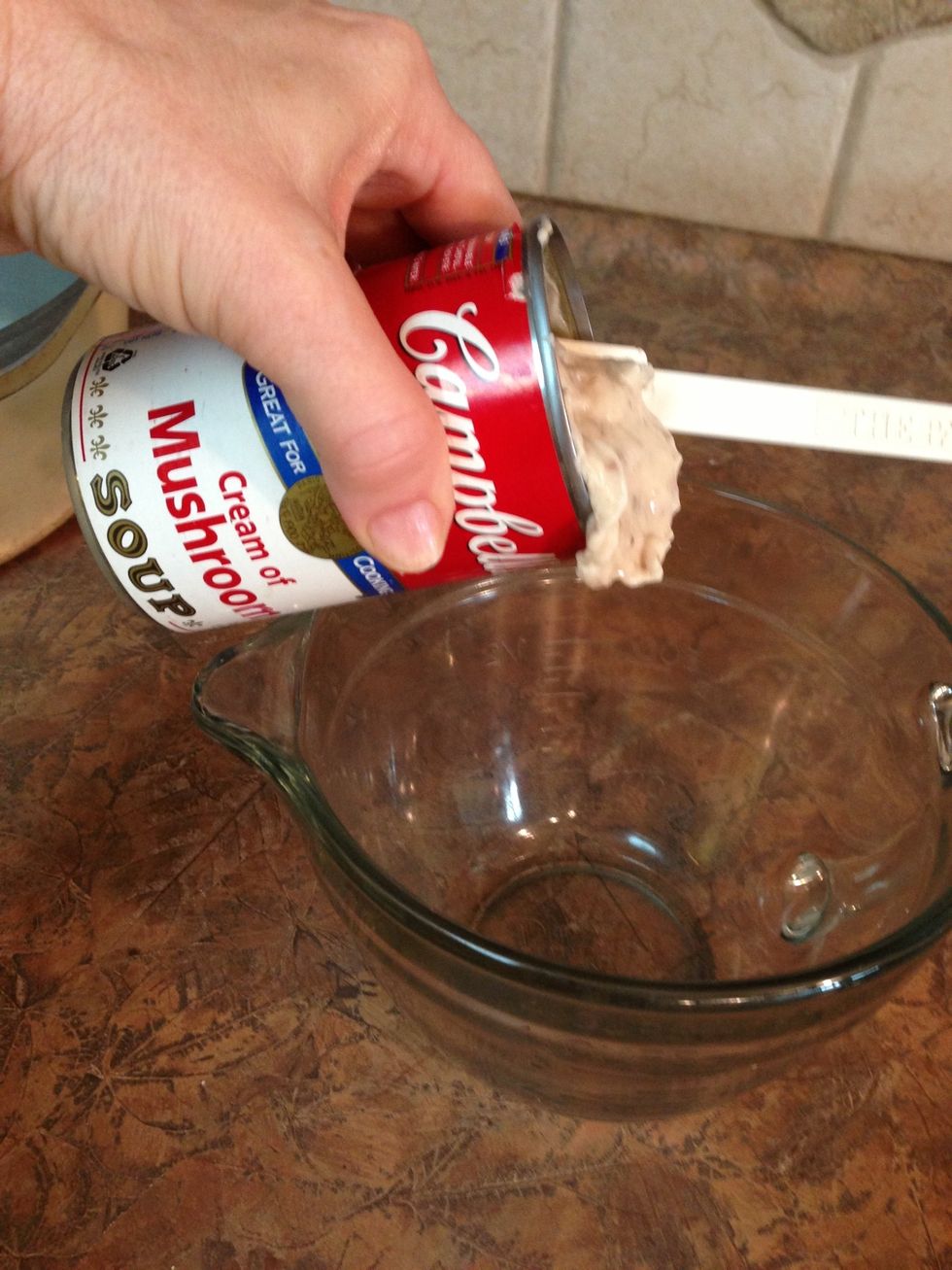 Campbell's Cream of Mushroom soup is an ingredient found in many of our Minnesota dishes. For this recipe it's the base for the gravy. Pour into bowl to mix with water.
Place beef in slow cooker.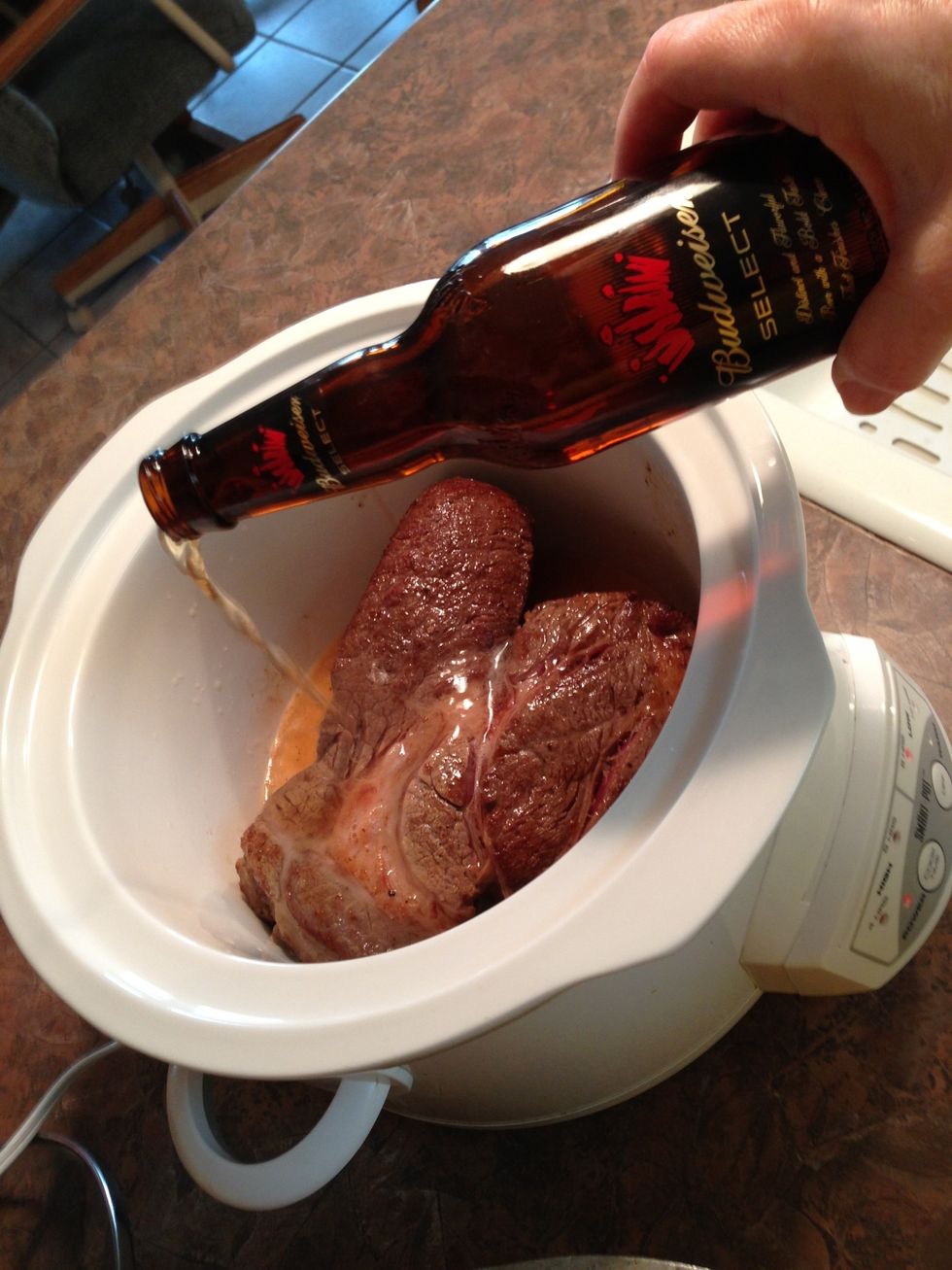 Add a bottle of beer. It nicely sizzlde and foams as it's poured over the hot beef.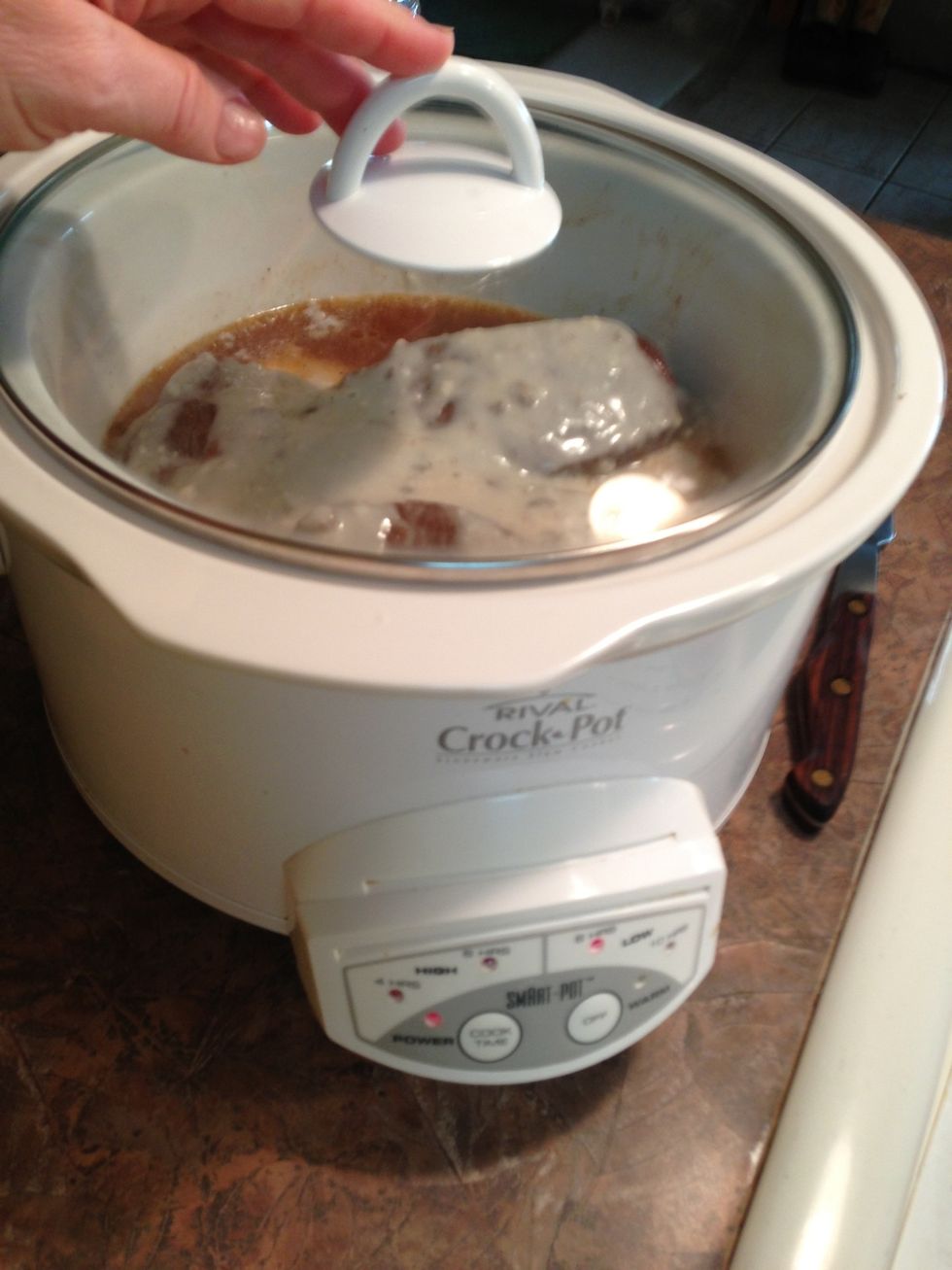 Cover and cook on low 6+ hours. I put this in about 7:30AM and we had it at 5PM, 9 hours later. The beauty of the slow cooker is cooking a little longer just makes it more tender. You can test w/fork.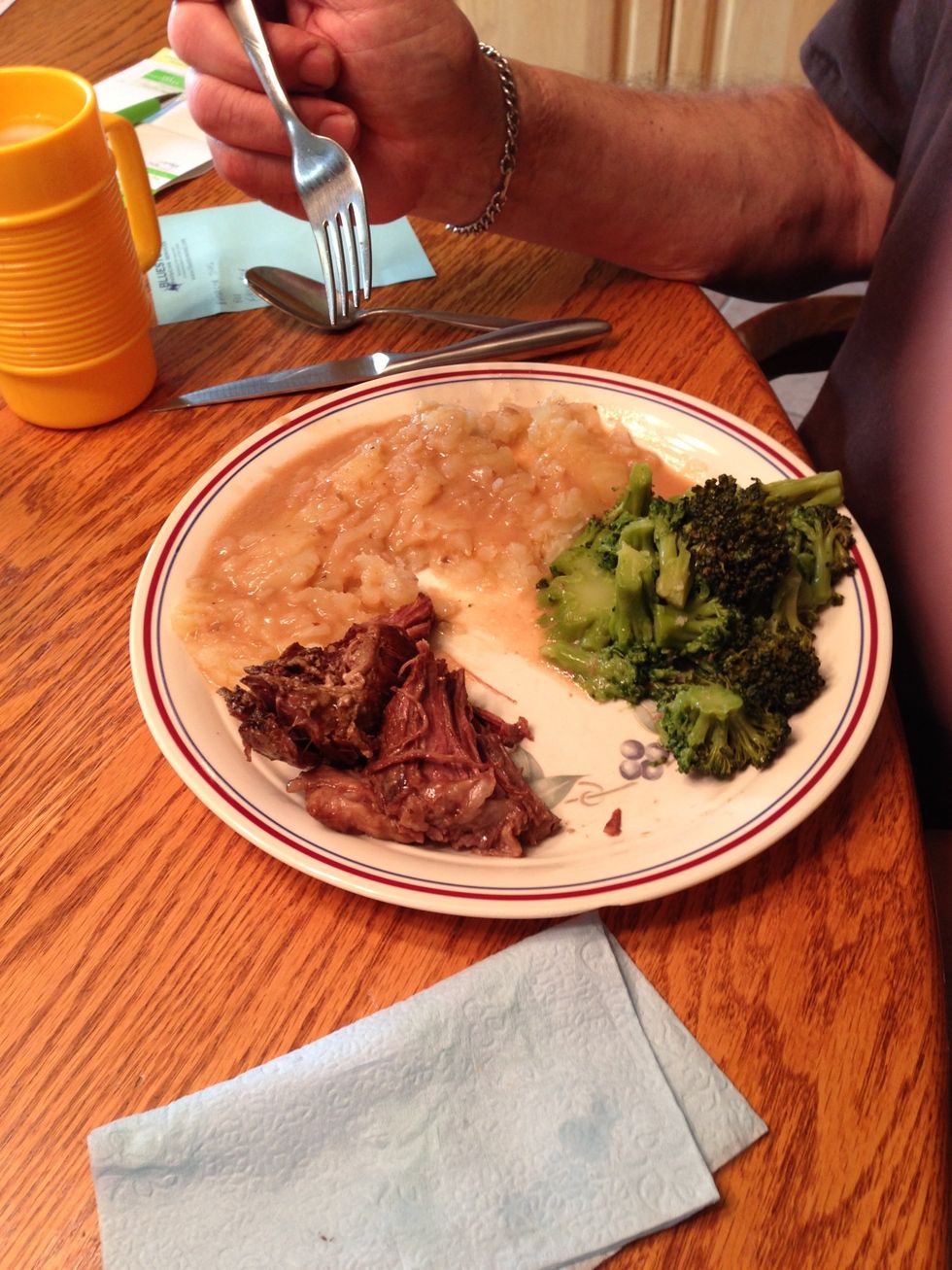 As you see by my husband's plate, I made potatoes and a vegetable. The gravy is delicious and the beef tender. Men especially love this type of meal.
A great meal for any beef lover.
Another thanks to our fun weatherman Keith Marler for sharing his Mom Betty's recipe... And a Happy Mother's Day 2013 to her and all you mothers, as I sadly say farewell to my mom in hospice today.
3.0lb Beef chuck roast
1.0 Can Cream of Mushroom Soup
1.0 Bottle of any Beer
Salt & pepper
Olive Oil
Opt. Season or garlic salt
Rollie Brandt
I've been an artist all my life and raised my children as a stay at home mom. Happily married 40 years. I love to share what I do...