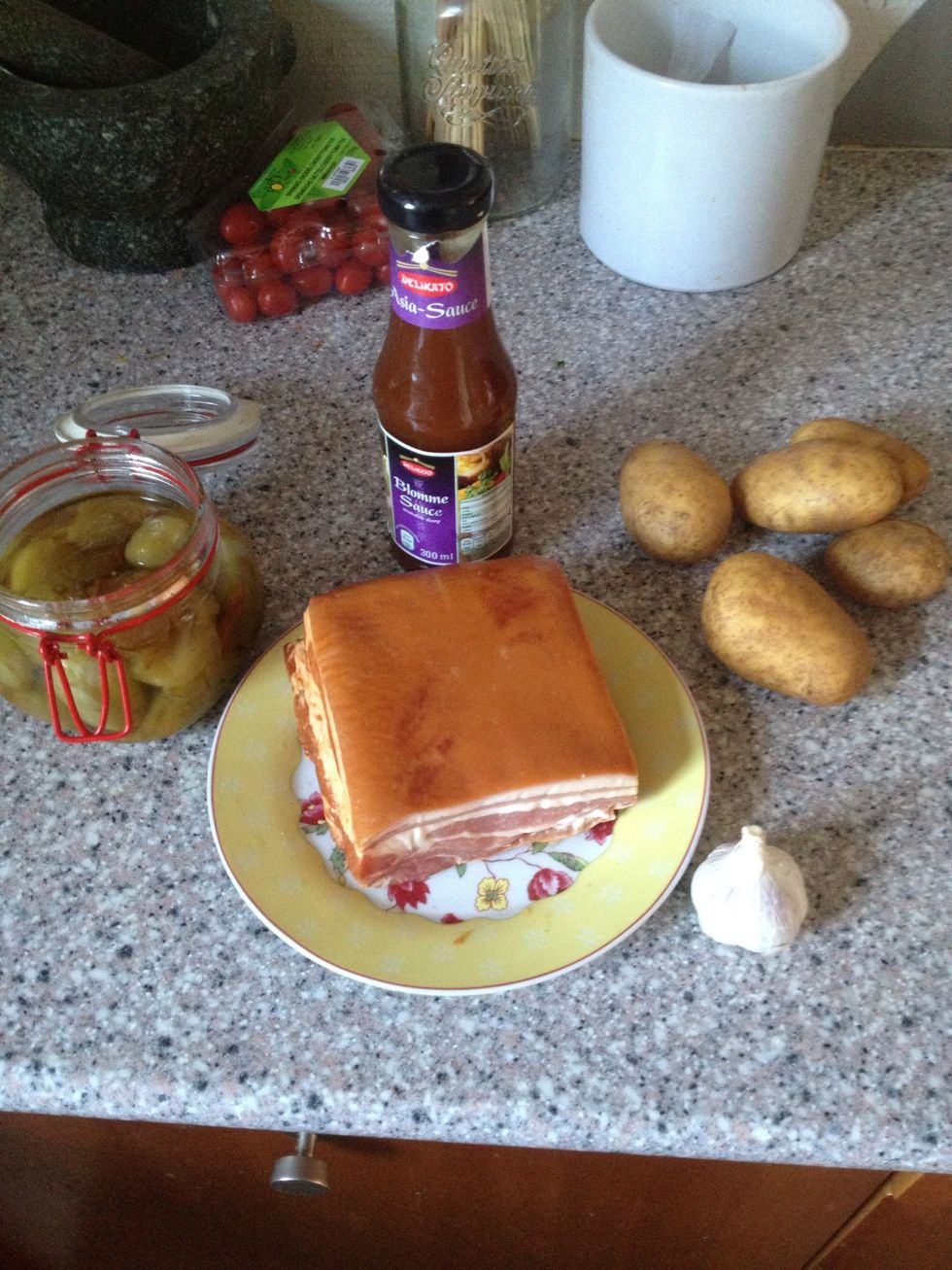 I know it won't be easy to find a whole piece of smoked bacon in USA, use non smoked bacon instead. If you want the recipe for chilli pickled green tomatoes ask, or use sweet pickled chilli.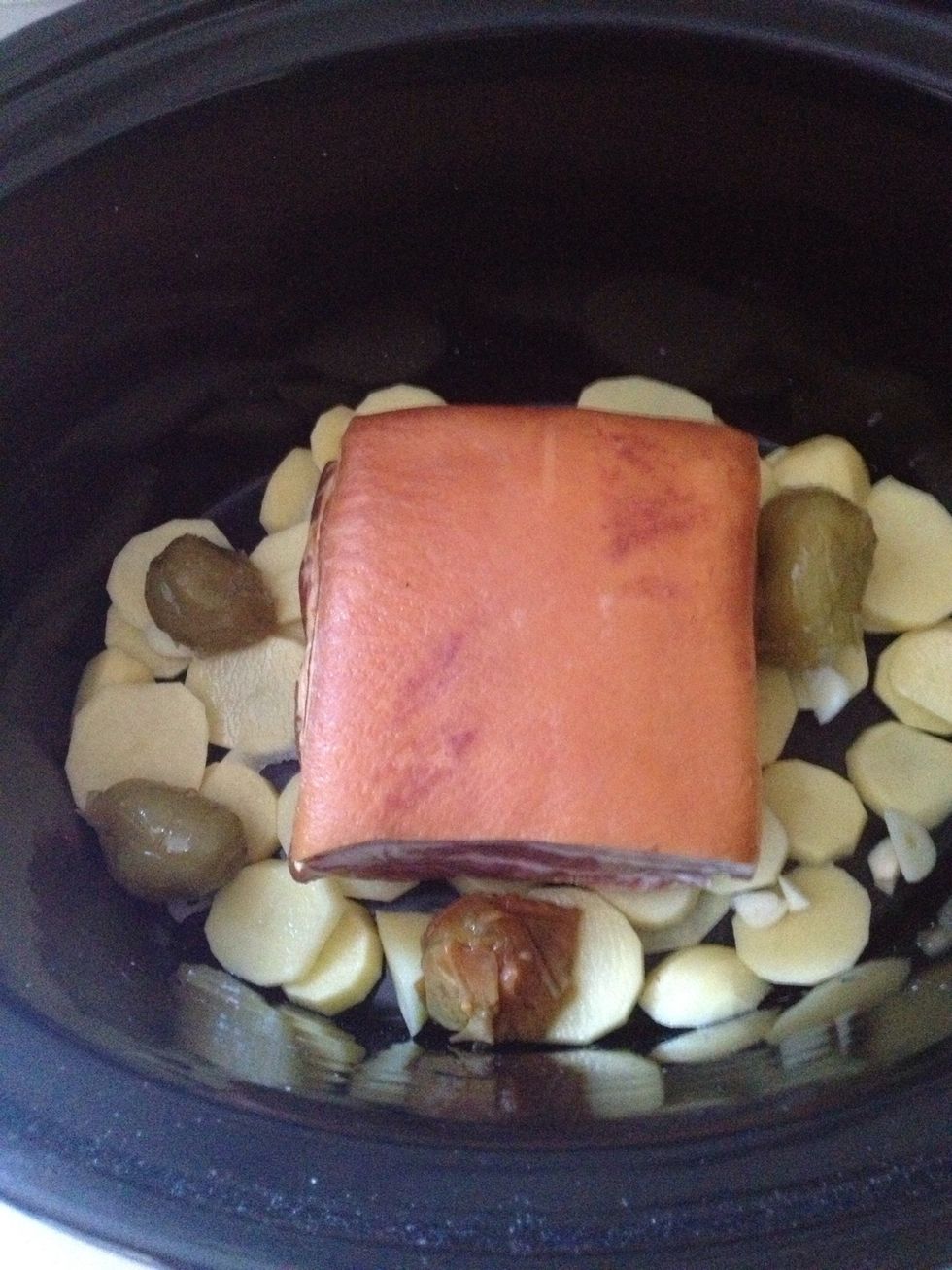 Finely slice the potatoes and garlic. Add pickled tomatoes or chilli. Place the bacon on top. I added the potatoes so they would thickened the sauce.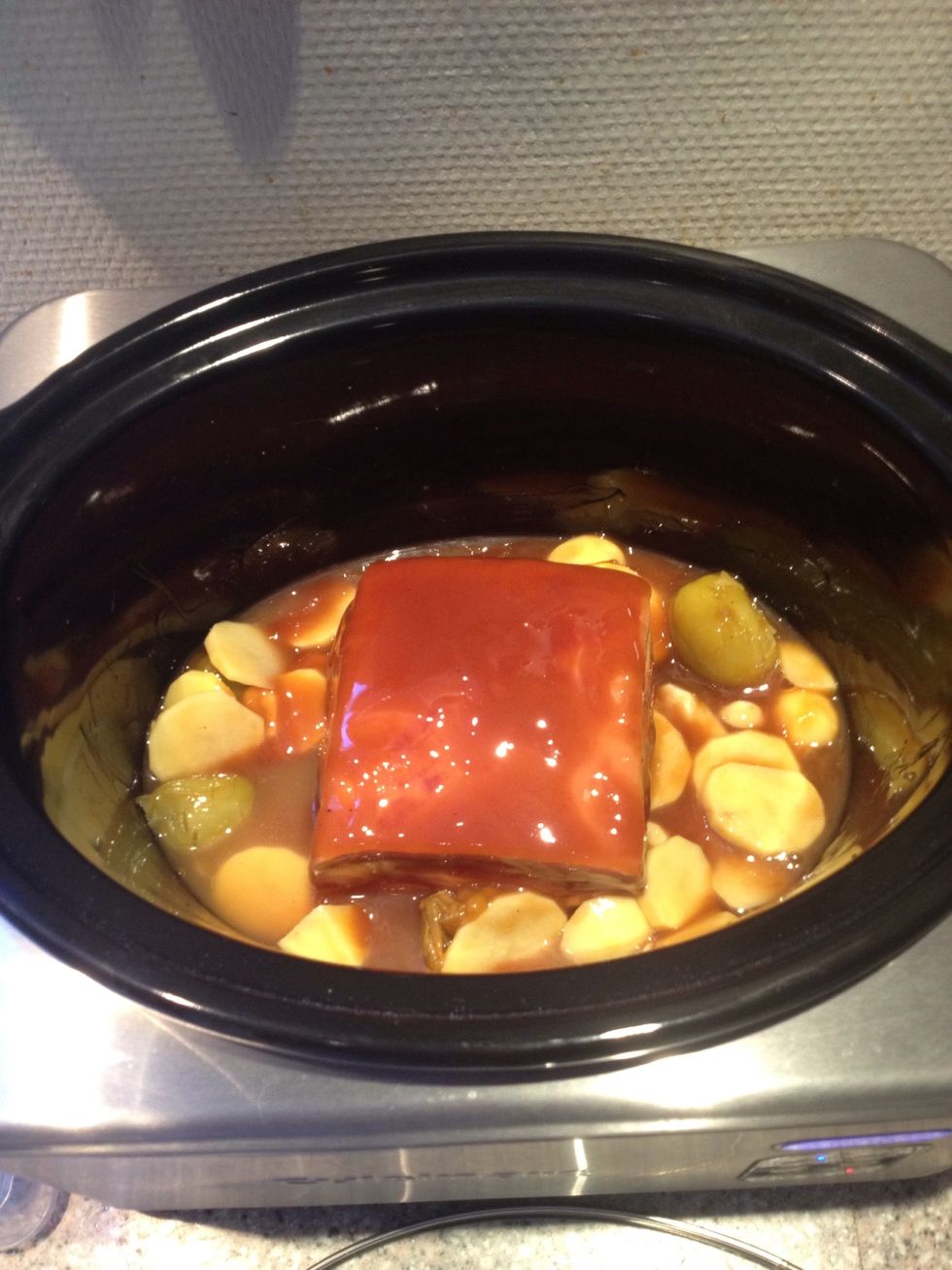 Pour the plum sauce over the bacon. I had 300ml ~ 1.2c I rinsed the bottle with water so I ended up with 350ml~1.5c sauce.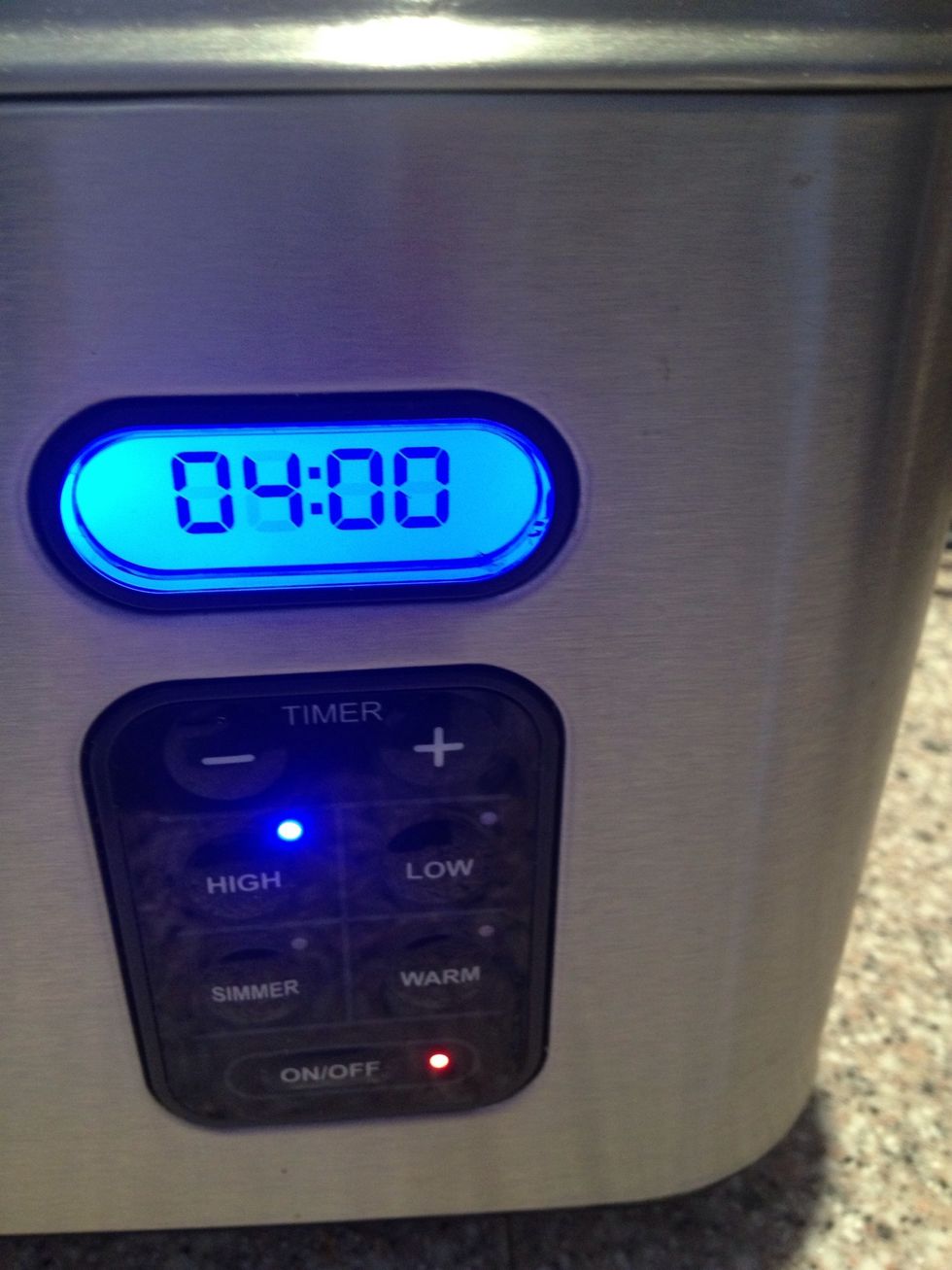 Lid on and set your slow cooker on high for 4 hours.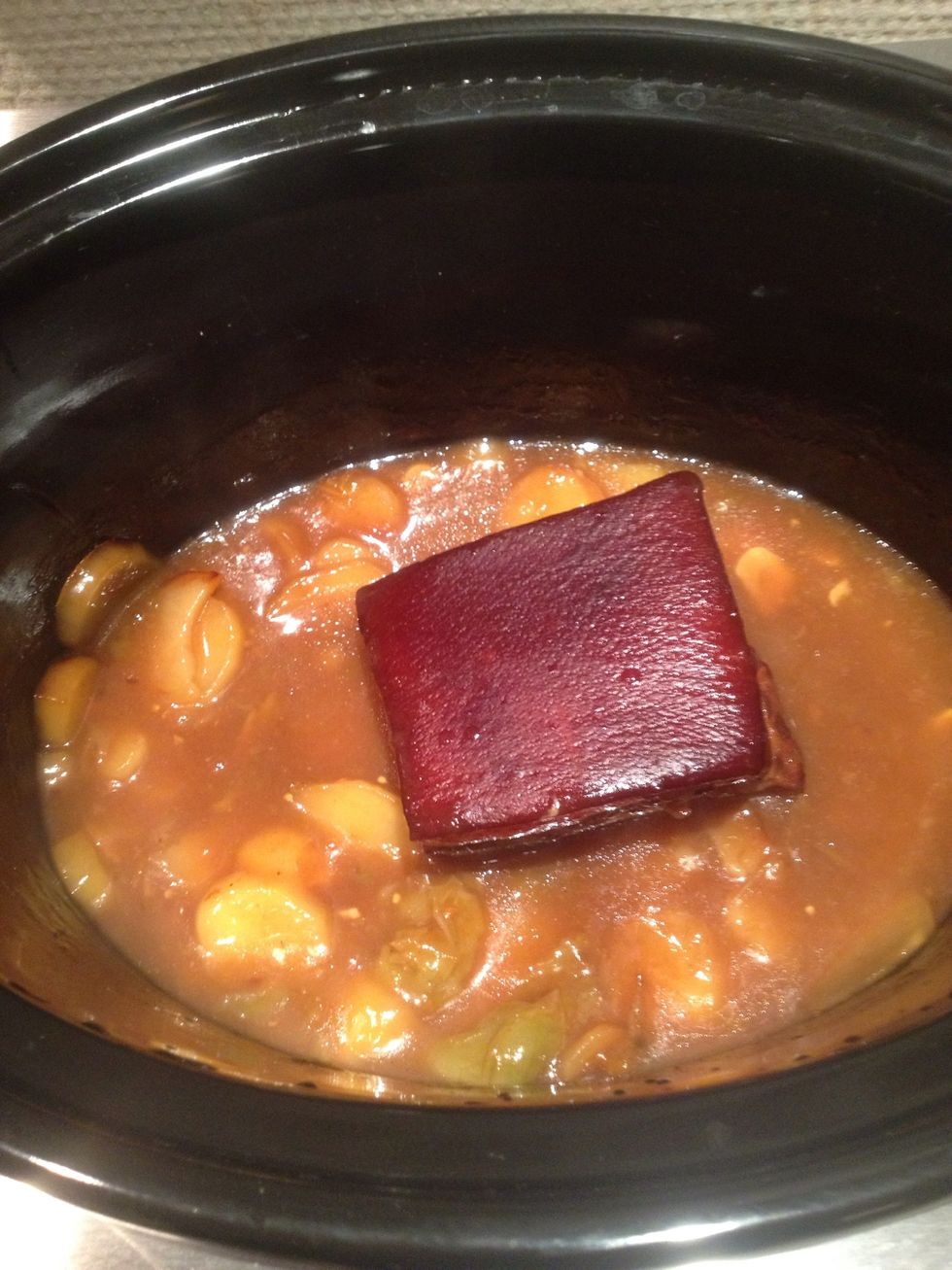 4 hour later.
Remove the bacon and cut off the rind. Blitz the remaining sauce, garlic,tomatoes and potatoes to make a wonderful sauce.
Sauce done in 1 minute. Taste and add salt and pepper if needed. Mine only needed a plate.
Slice the bacon and serve with mash and salad.
1/2c Sweet spicy plum sauce
2.0lb Smoked bacon
5.0 Potatoes
4.0 Chilli pickled green tomatoes
3.0 Garlic cloves