If you like to fill your house with a wonderful aroma.... If you like a chicken that's fall-apart tender... If you enjoy easy all-day slow cooking.... This is a recipe to try!
27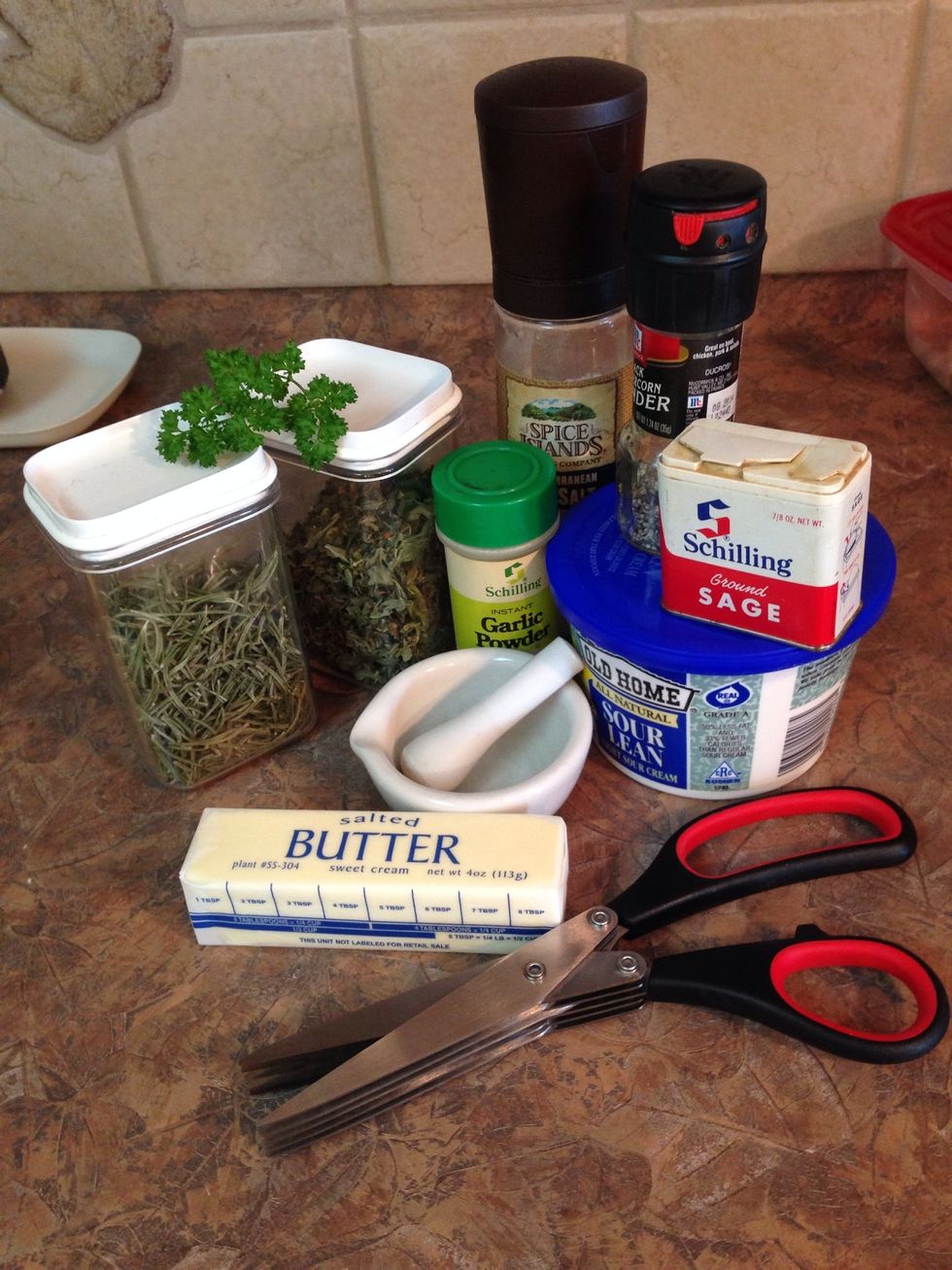 The recipe I had called for "garden-flavored whipped cream cheese." That might be good! I didn't have it handy so I substituted sour lean.
Wash chicken well. PAT DRY (this makes it brown better) I use a clean towel and dry well. Sprinkle cavity generously with salt & pepper and a little parsley.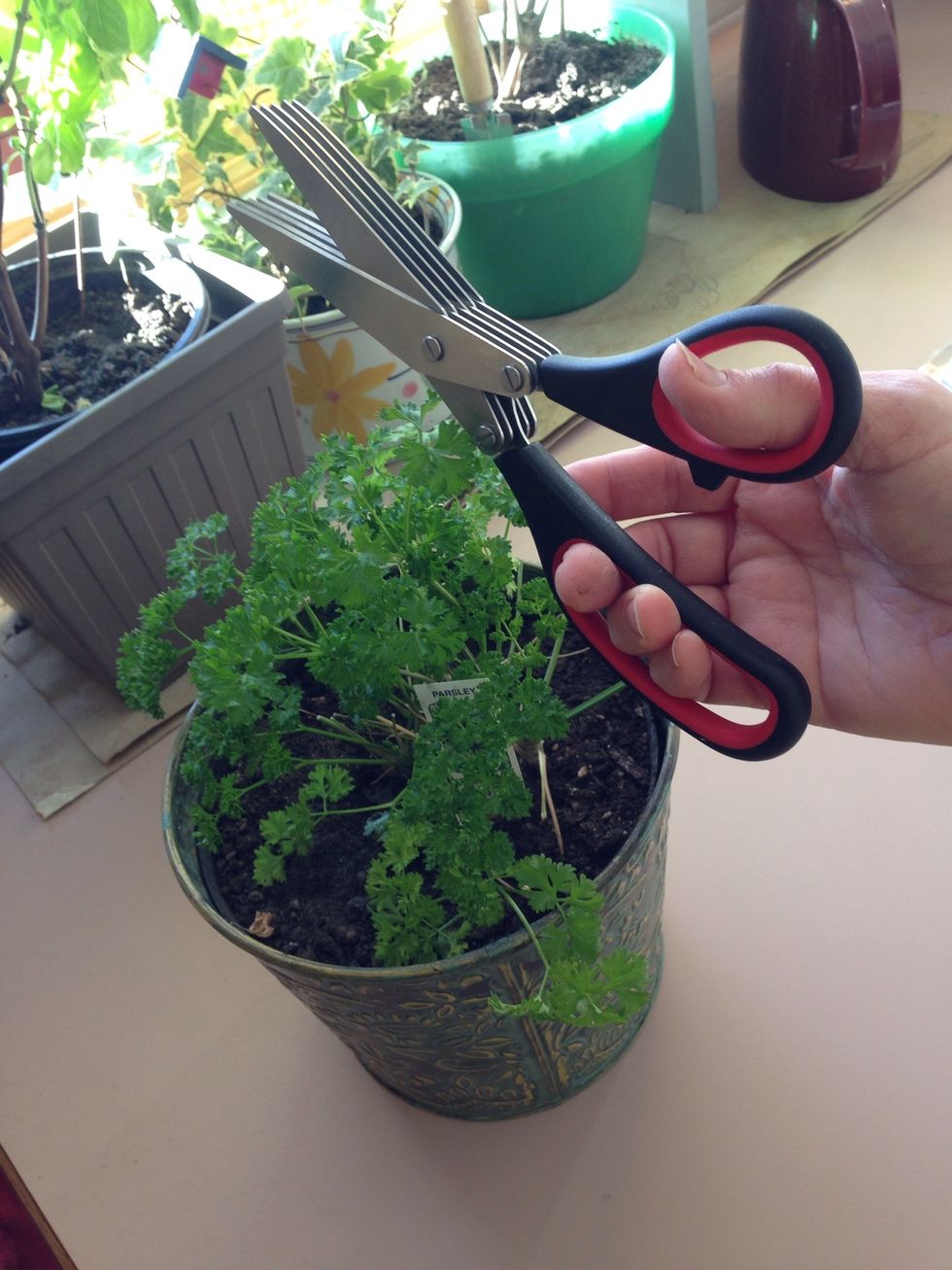 I love to keep one of my garden parsley & Basil plants over winter so I have a supply of FRESH! This herb cutting scissor was a gift from my sister and it works great!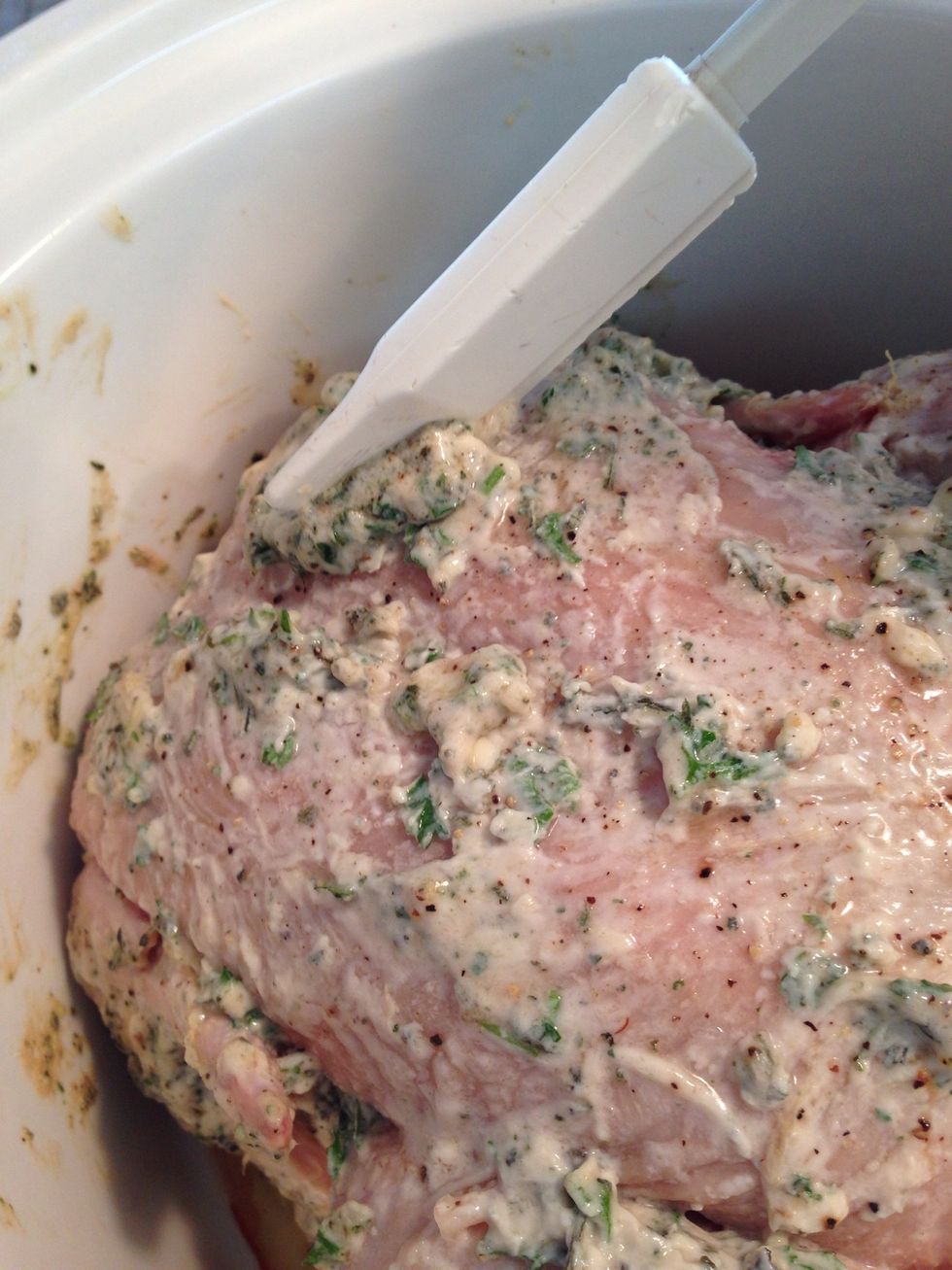 Mix herbs, butter, etc, forming a paste. Spread onto bottom of chicken before placing it into slow cooker. Spread remainder on top.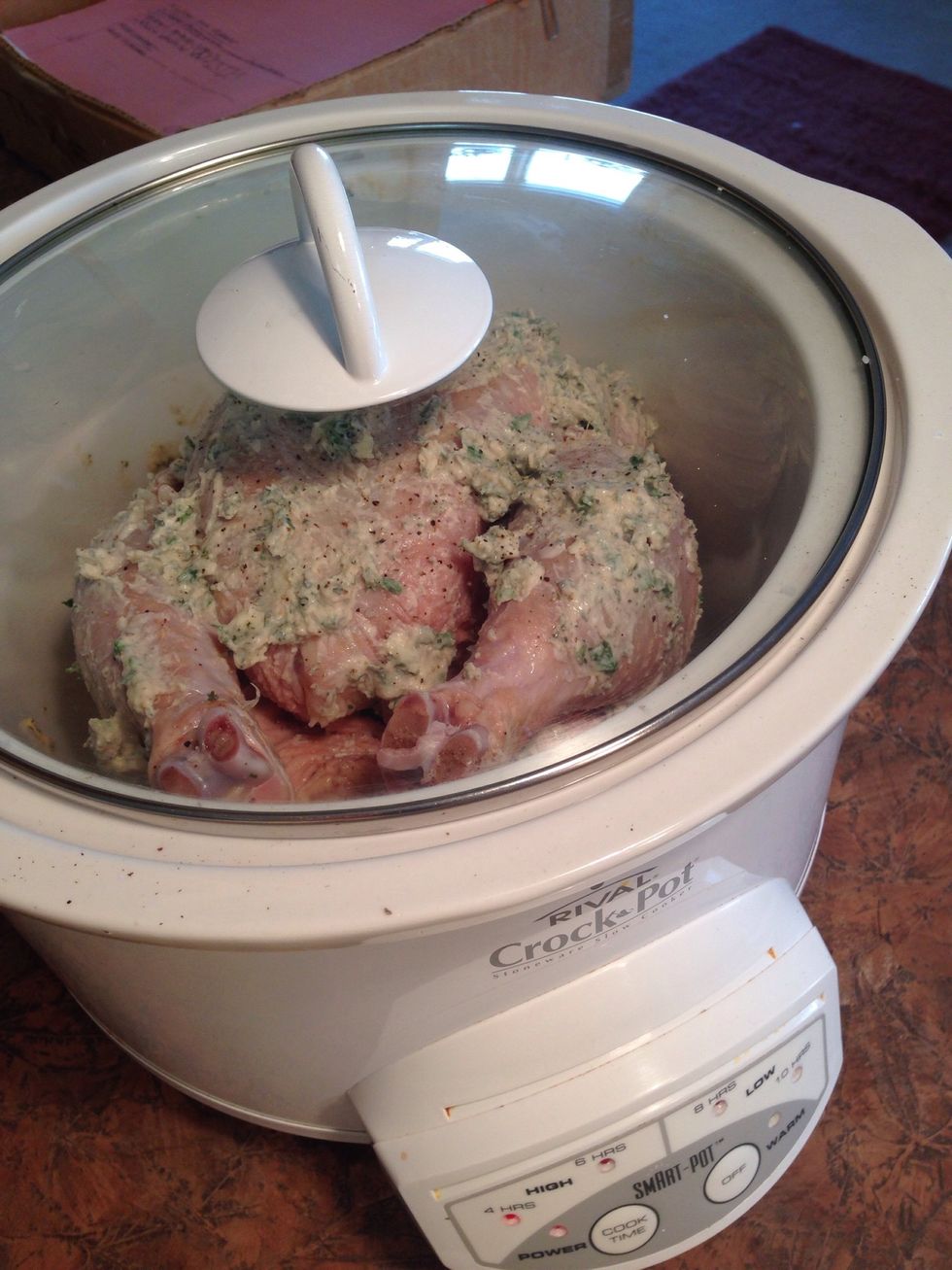 Cover and cook on high 3 hours. Then turn to low for remaining 4-6 hours until tender.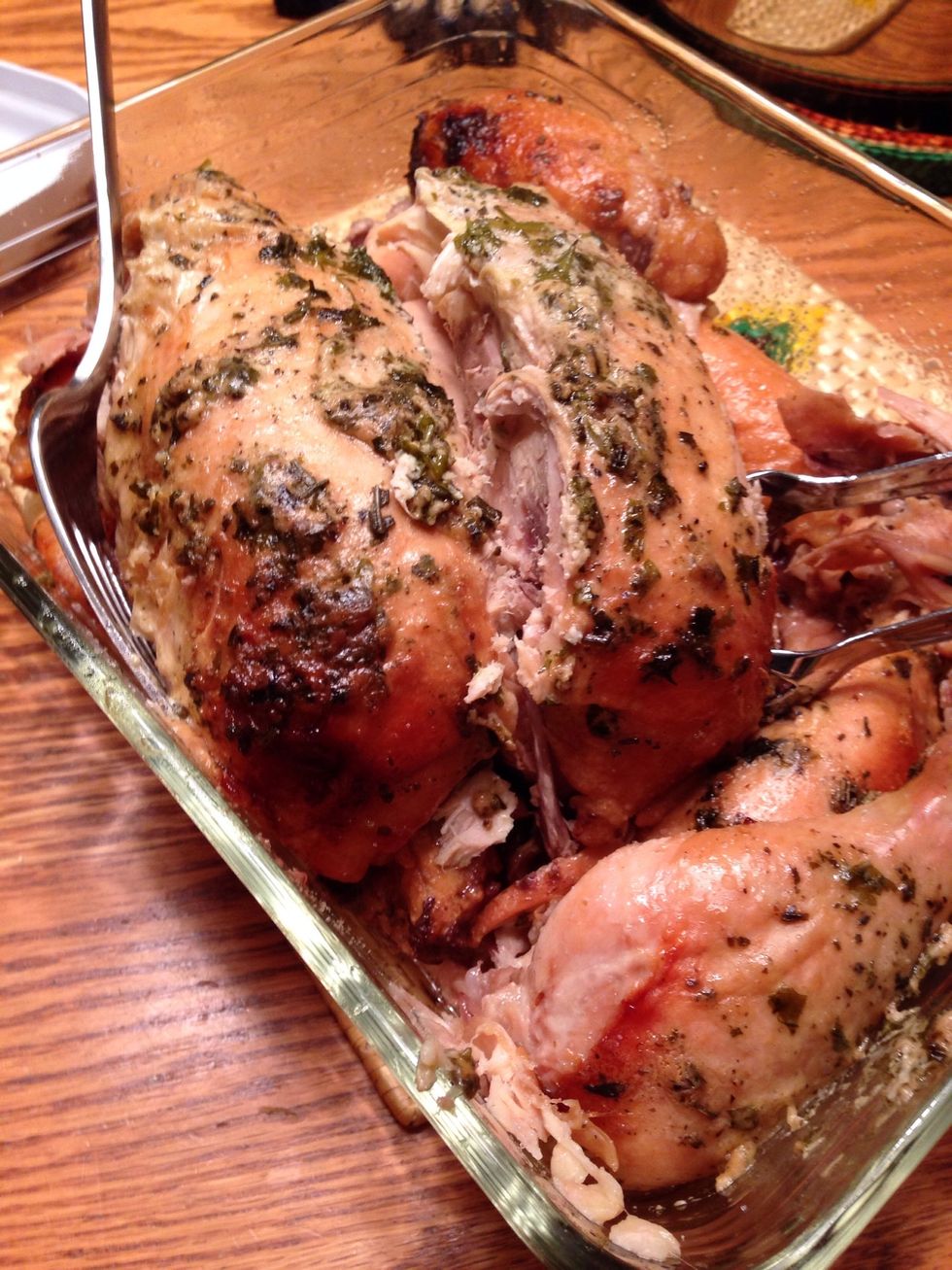 Our's was so tender, I simply scooped off each drumstick and wing, then lifted the cavity out and served in a serving dish. VERY TENDER!
3-4 lb. Whole Chicken
3.0Tbsp Butter
0.0c Sour Cream or Lean
1.0tsp Soy Sauce
1.0Tbsp fresh minced parsley
1.0tsp Dried Rosemary crushed
1.0tsp Dried Basil crushed
0.0tsp Rubbed Sage
0.0tsp Ground Black Pepper
0.0tsp Garlic Powder
Rollie Brandt
I've been an artist all my life and raised my children as a stay at home mom. Happily married 40 years. I love to share what I do...