What happened to Sunday roast? When I was a child the whole family came together at grandmamas and ate together. We don't do that any more. I miss Sunday roast.
34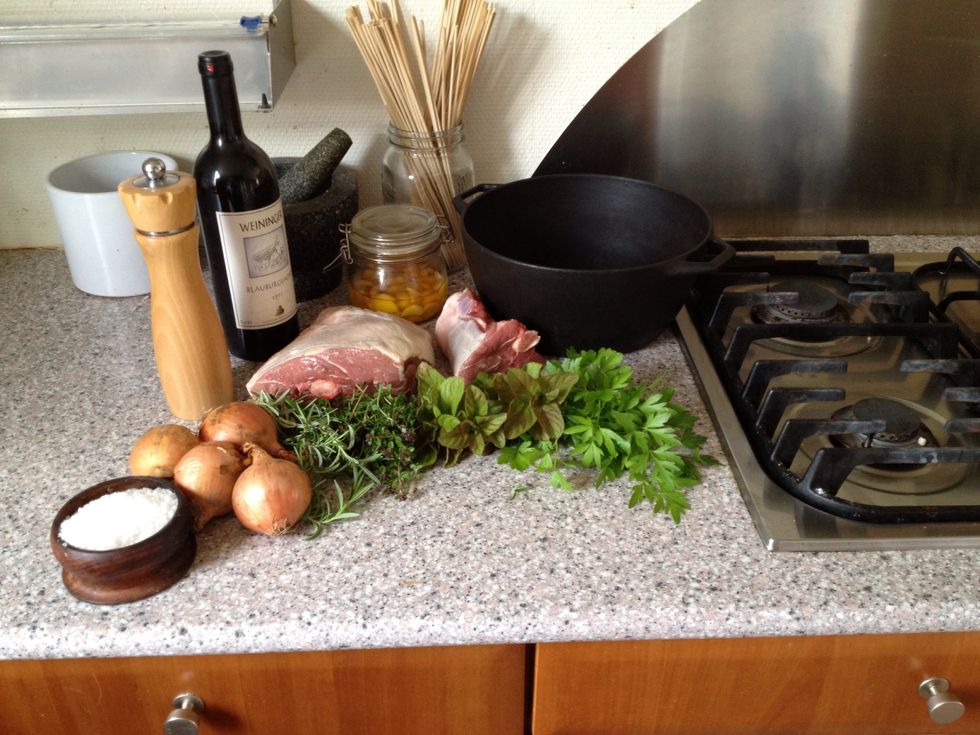 This is going in the oven for 8-10 hours so a pot with a tight fitting lid is important. If you don't have that use a deep baking tray and wrap the roast tightly in baking paper so no steam gets out
This is a greek dish. Originally done in a hole in the ground filled with hot stones and covered with earth, so that the owner of the lamb could not smell the cooking, or so the story goes.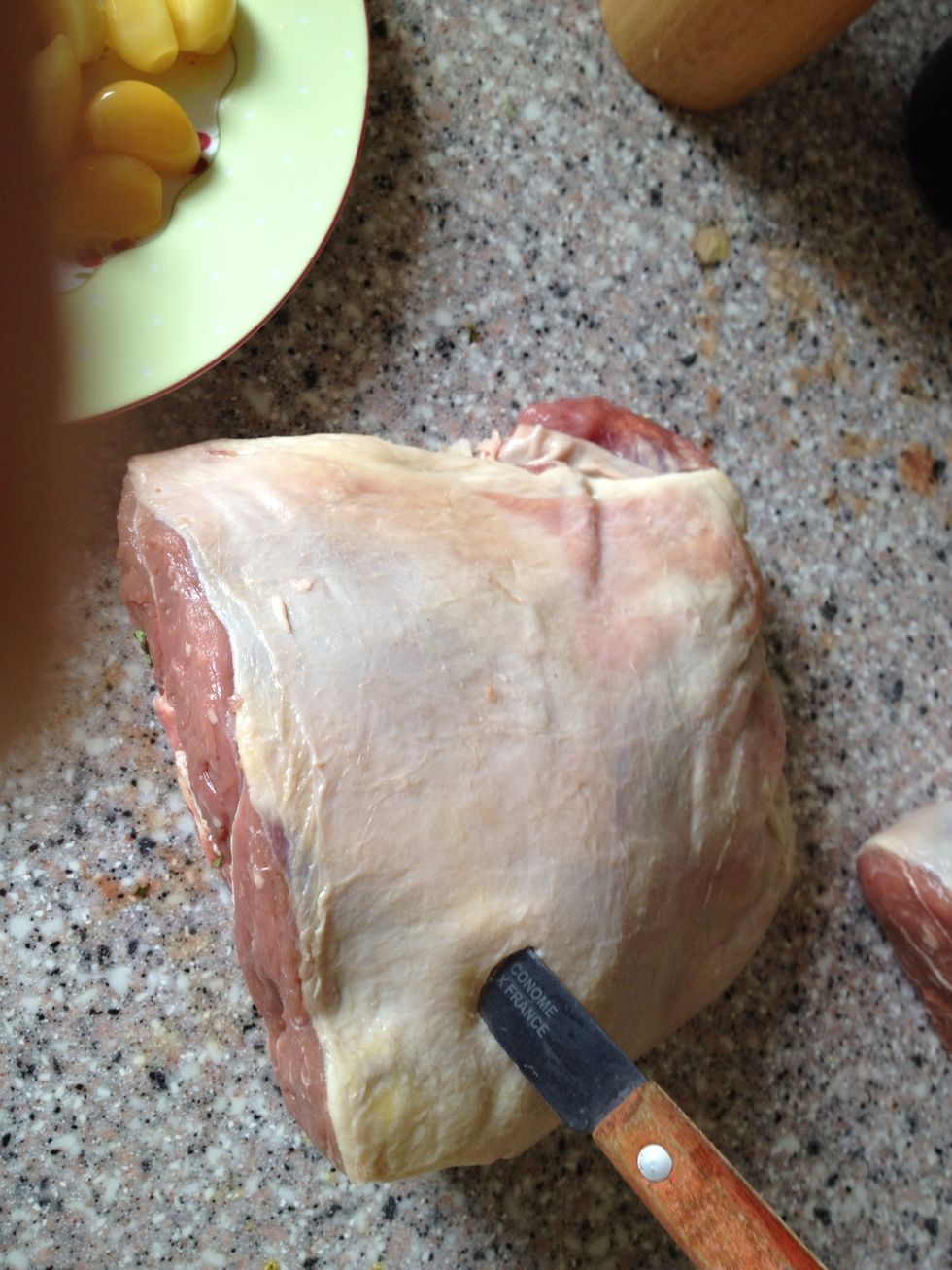 Make holes in the lamb for 5 of the 15 cloves of garlic. If you don't like garlic you know what to do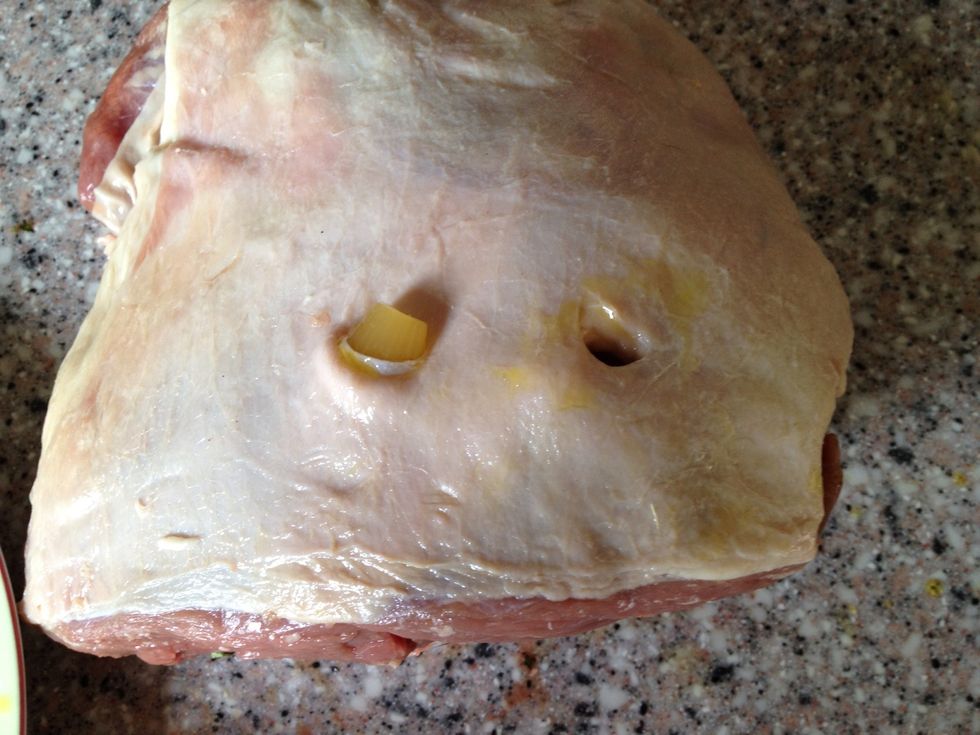 Push the garlic cloves into the meat, try to spread them evenly around the meat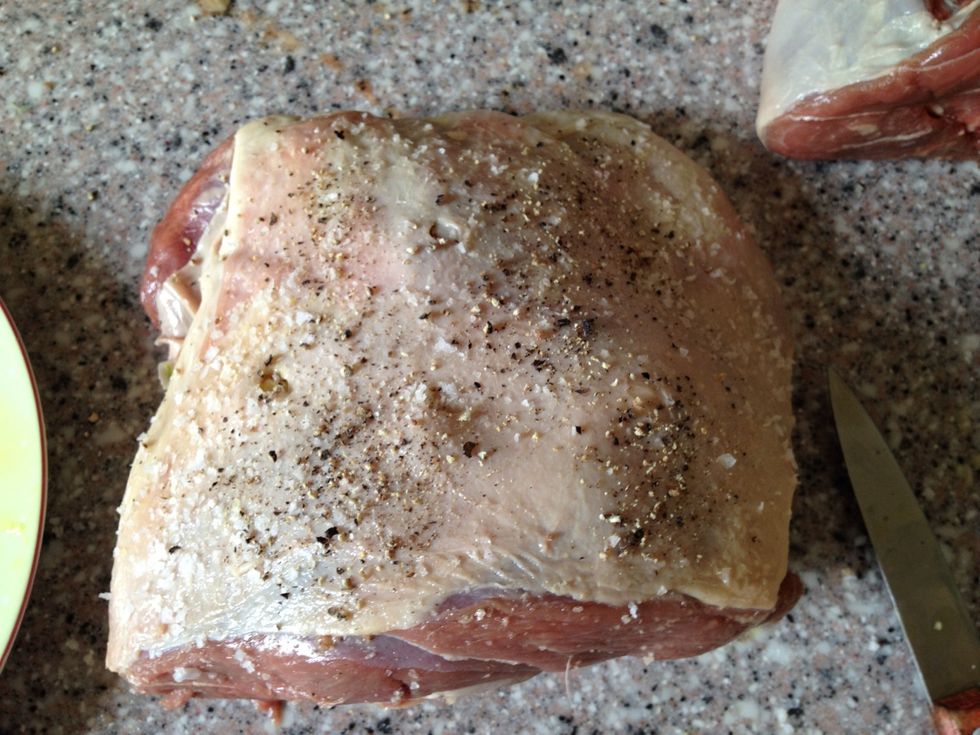 Rub the lamb with a bit of oil so that the spices stick.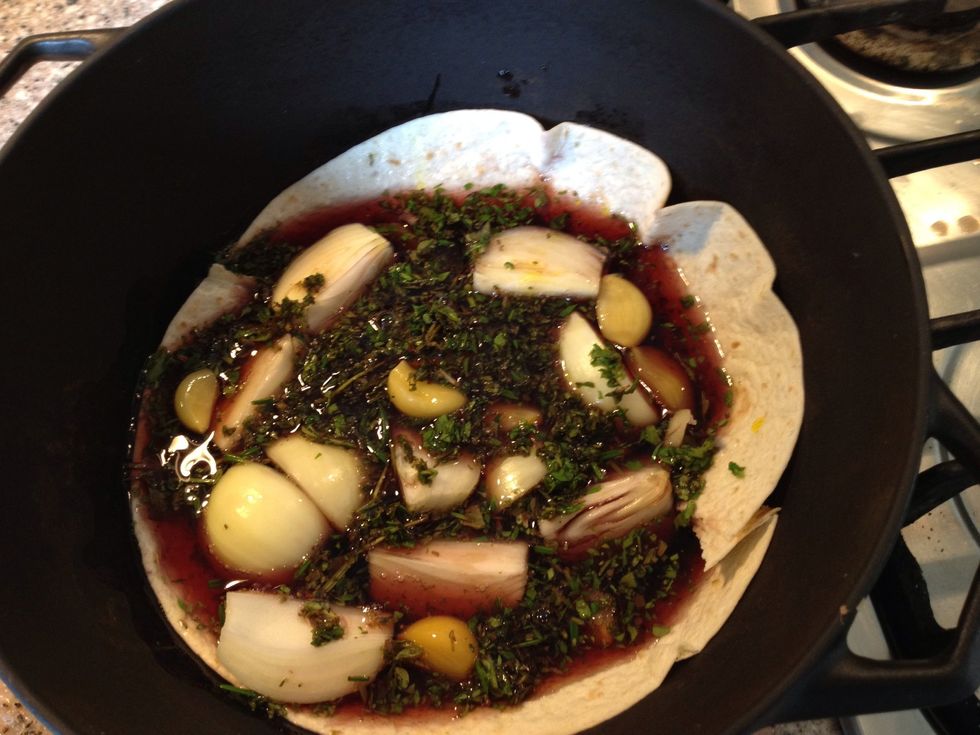 Now I didn't have carrots or parsnip, so I added a few more onions and a bread wrap in the bottom of my pot so soak up moisture. Add all veggies half the chopped spices and all the red wine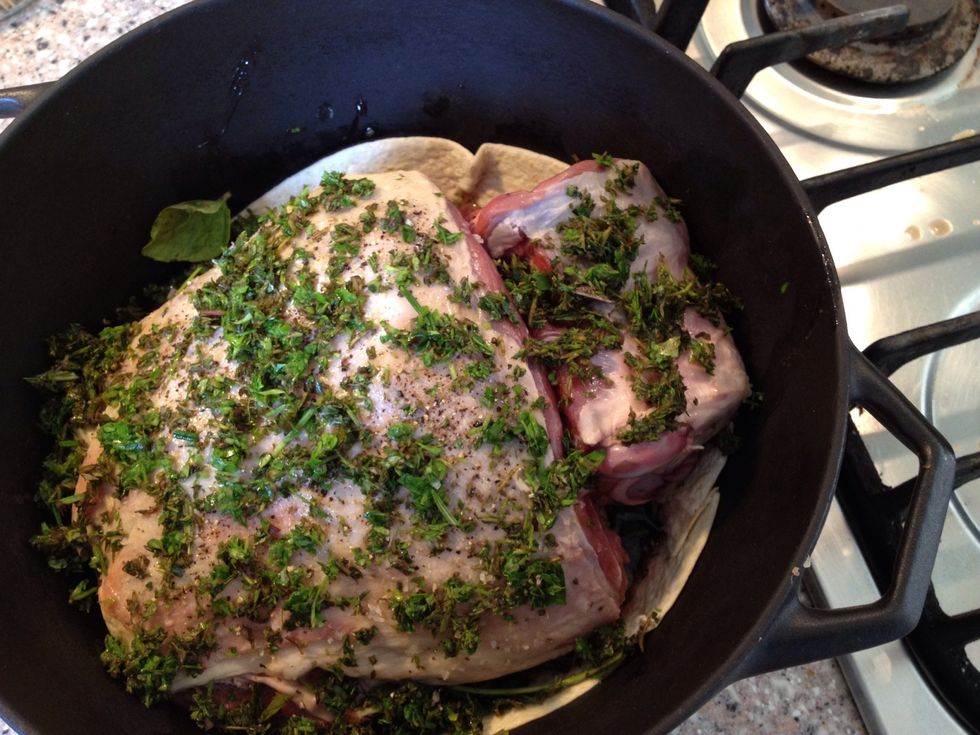 Place your meat on top and sprinkle with the rest of the spices. The little lamb shank felt lonely so I let him join the party.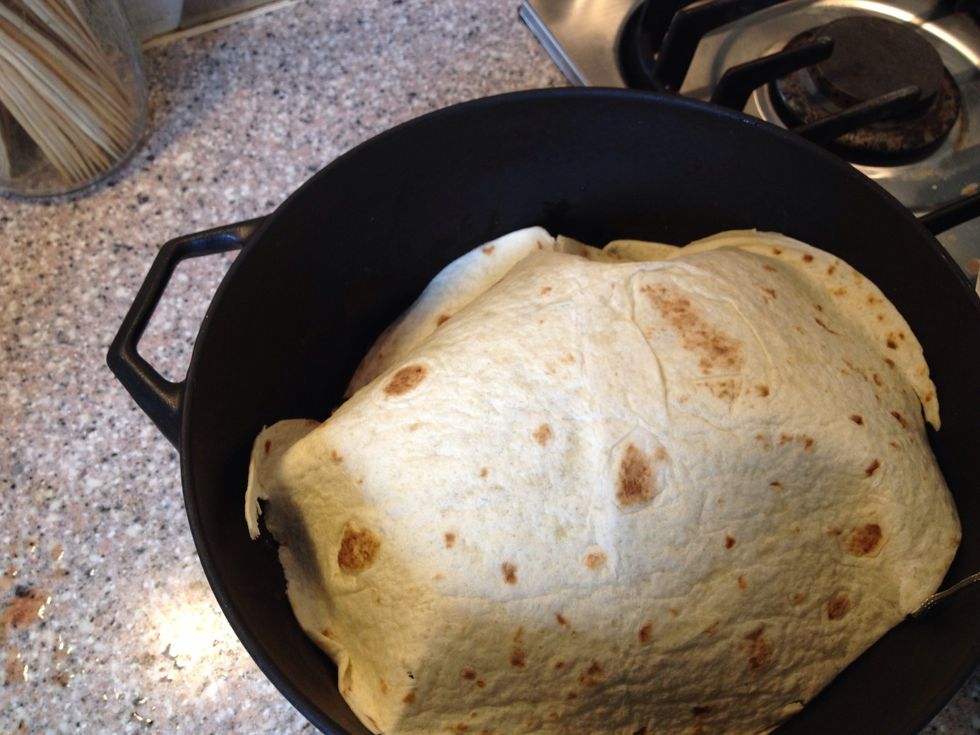 I covered my meat with another wrap to keep it moist because I need a meat thermometer in the meat in order to control the core temp. Place in a pre heated oven at 225 f yes 225 f. for 8-10 hours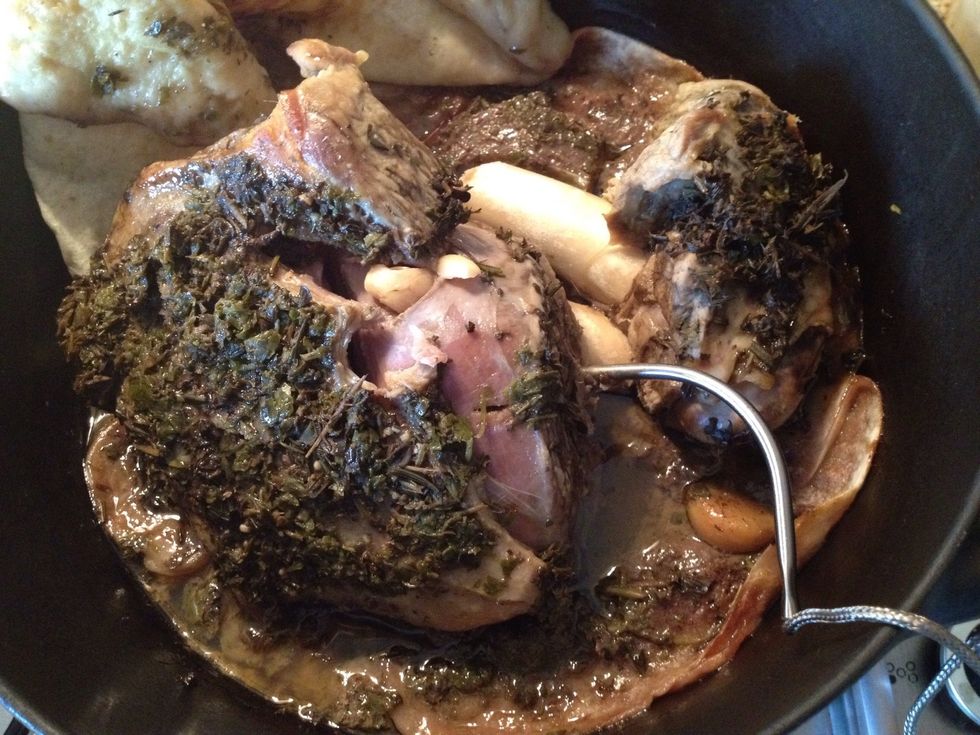 This have now been in the oven for 8 hours. The meat is falling off the bone, the core temperature is 183 f and the cartilage that holds the meat fibres together has melted.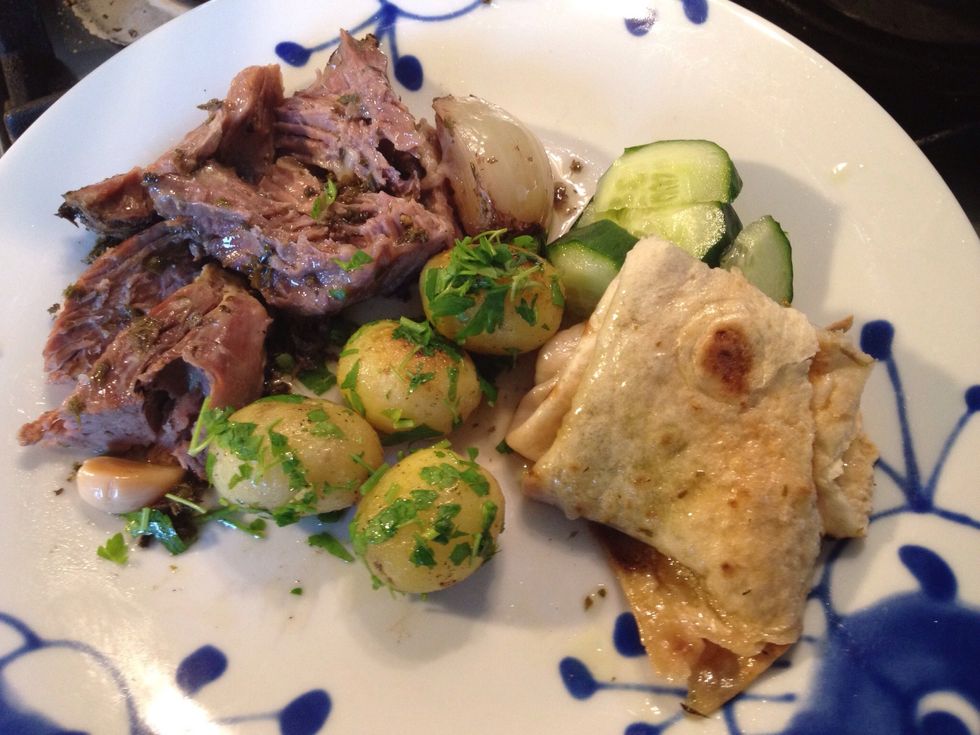 This is like pulled pork. If you want the meat to be more "firm" cook it to a core temp of 167 f. .
When most recipes was written down cooking took place on a wood burning stove, where it was impossible to control low temp. We can to day, so use this and slow cook your meat it's wonderfully tender
1.0 Leg of lamb
300.0ml Red wine
15.0 Garlic cloves
1.0bnch Of thyme
1.0bnch Parsley
1.0bnch Mint
1.0bnch Rosemary
1.0 Onions
3.0 Carrots ( I didn't have any)
1.0 Parsnip (I didn't have any)
Salt and pepper