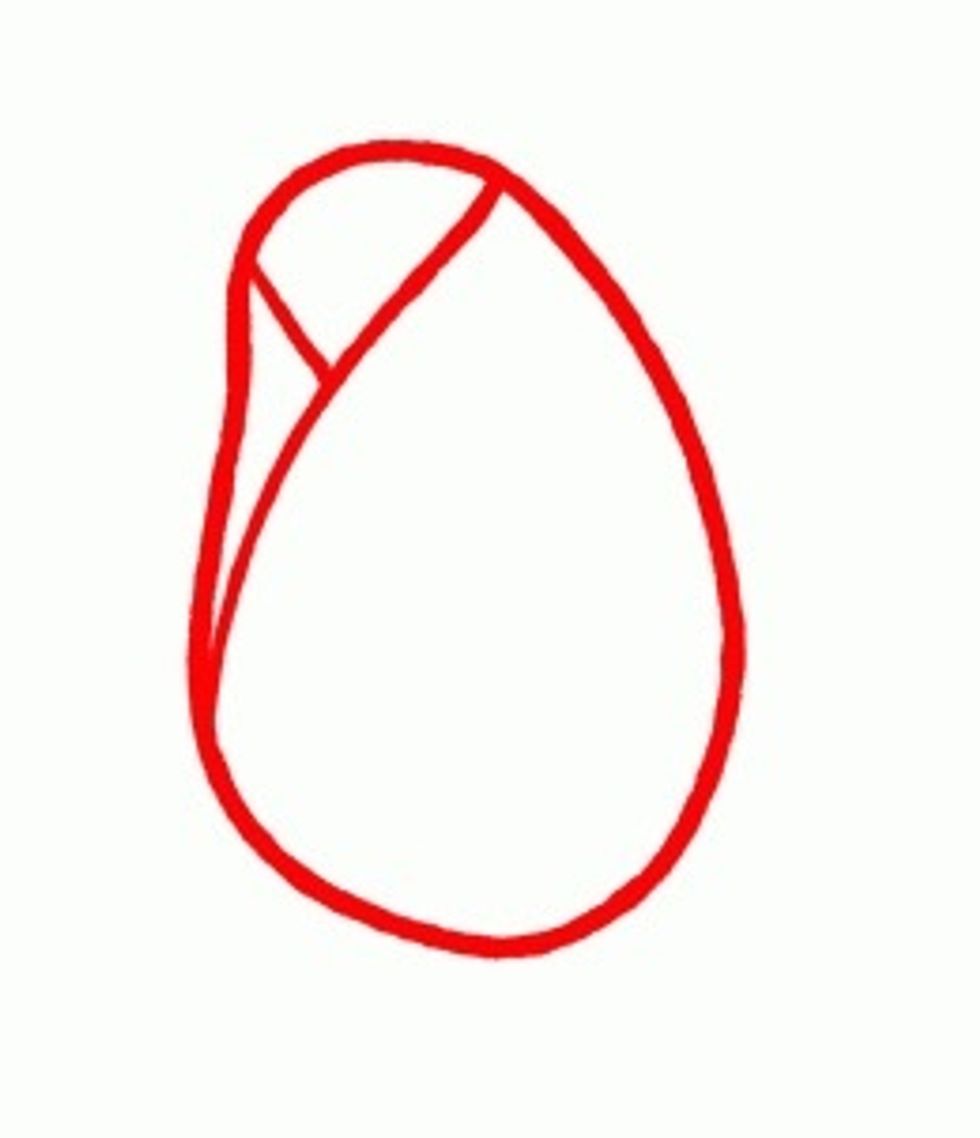 Draw an odd egg shape.This will be the main shape of the rose bud.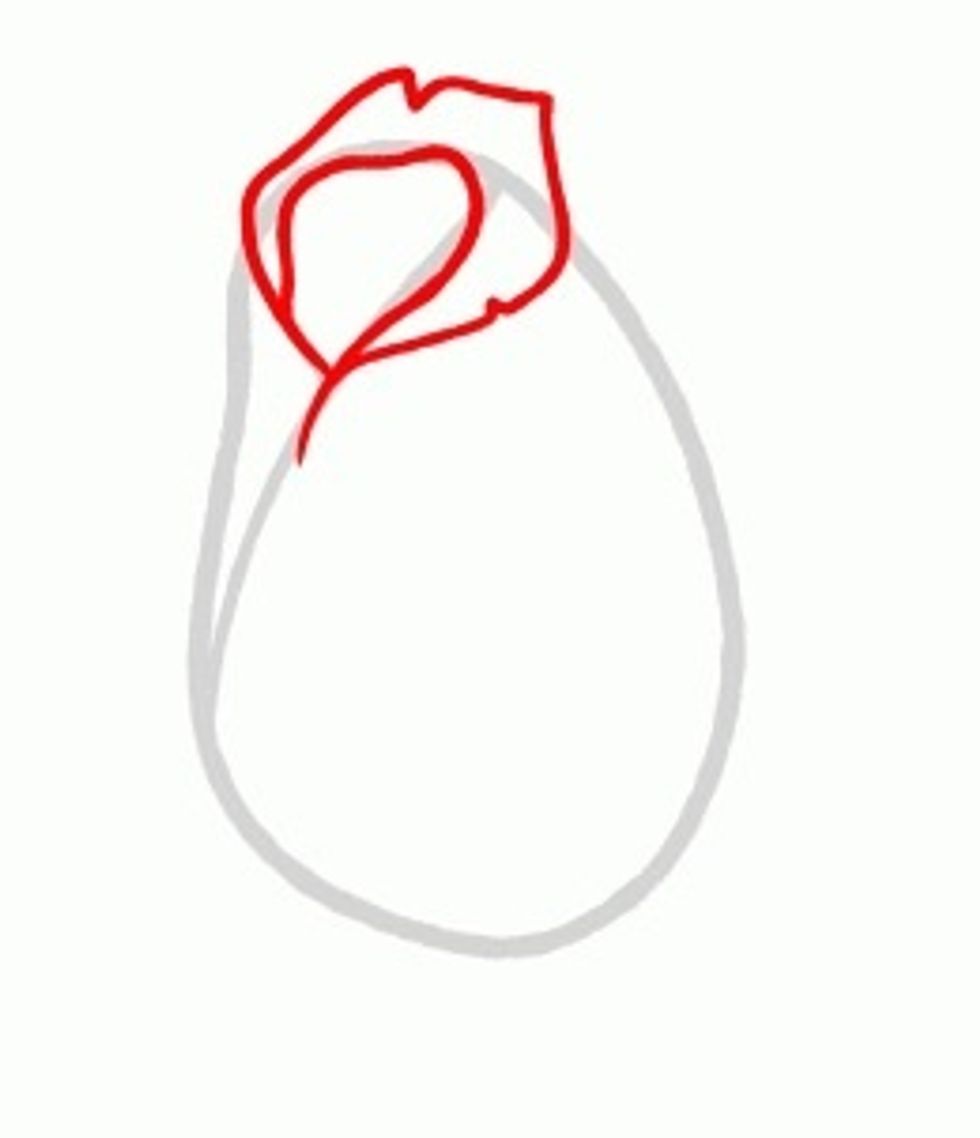 Draw the first petal.Don't make it one blob shape.If you give it small waves and little creases it makes it more realistic.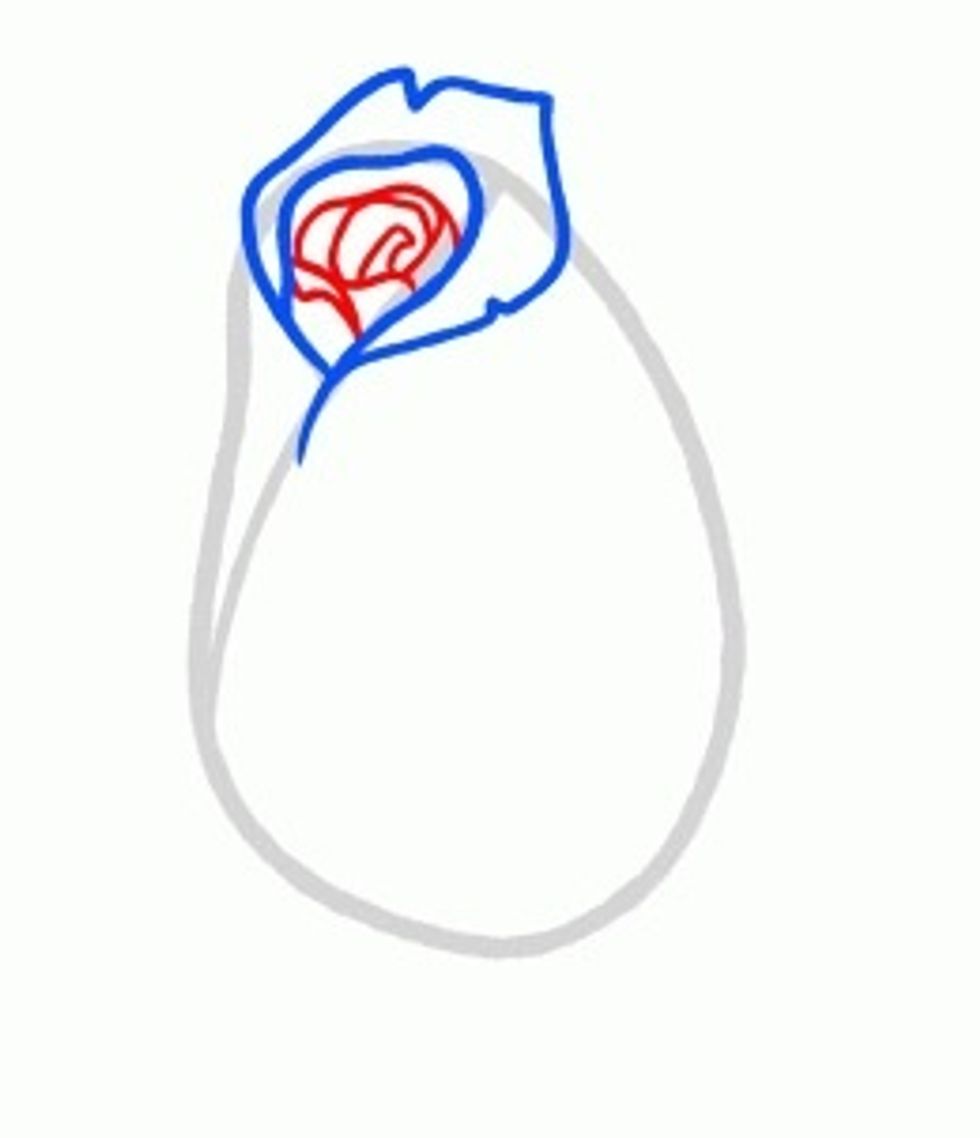 Then draw the inner part of the rose.You can draw this part first but it's easier this way for me.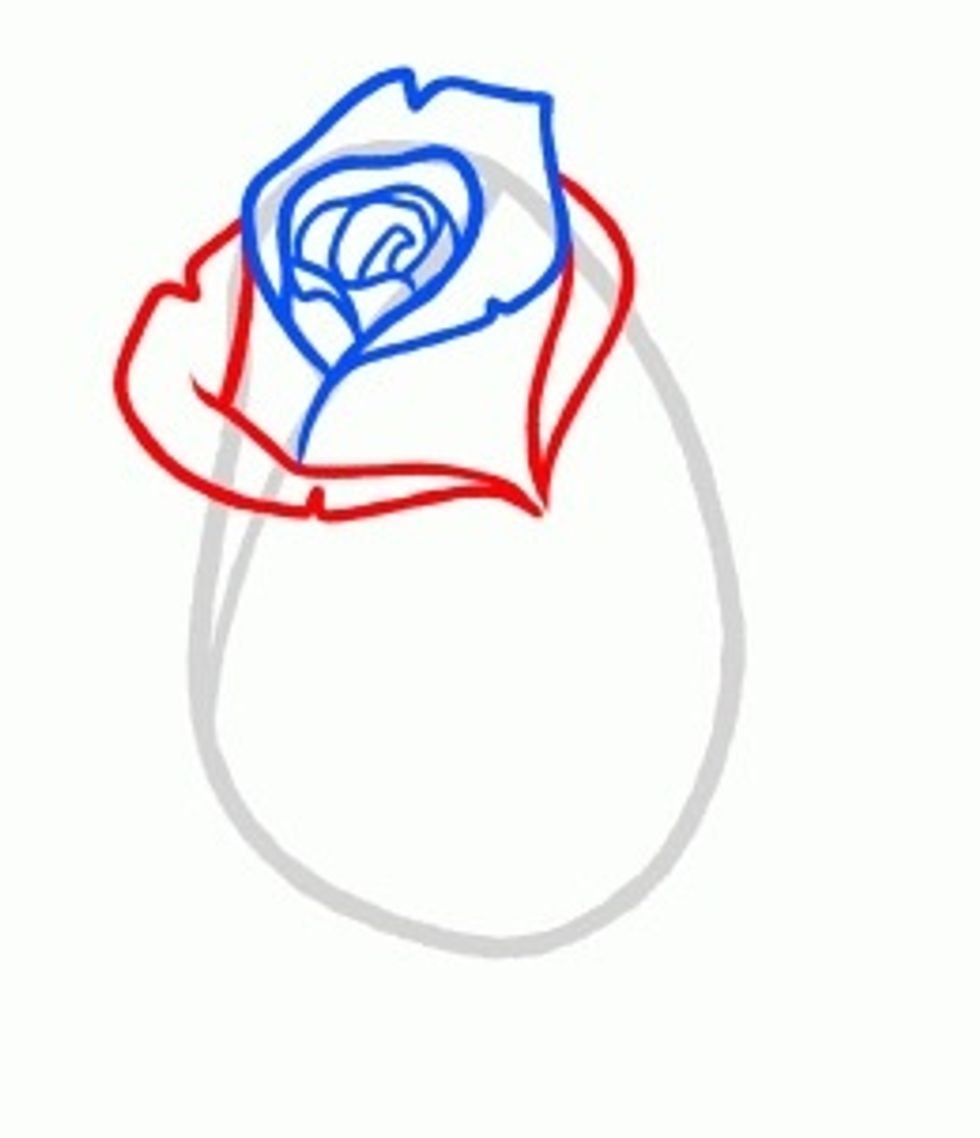 Then draw the second petal.It has to be bigger than the first and it looks more realistic if you have it start somewhere other than right below the first one.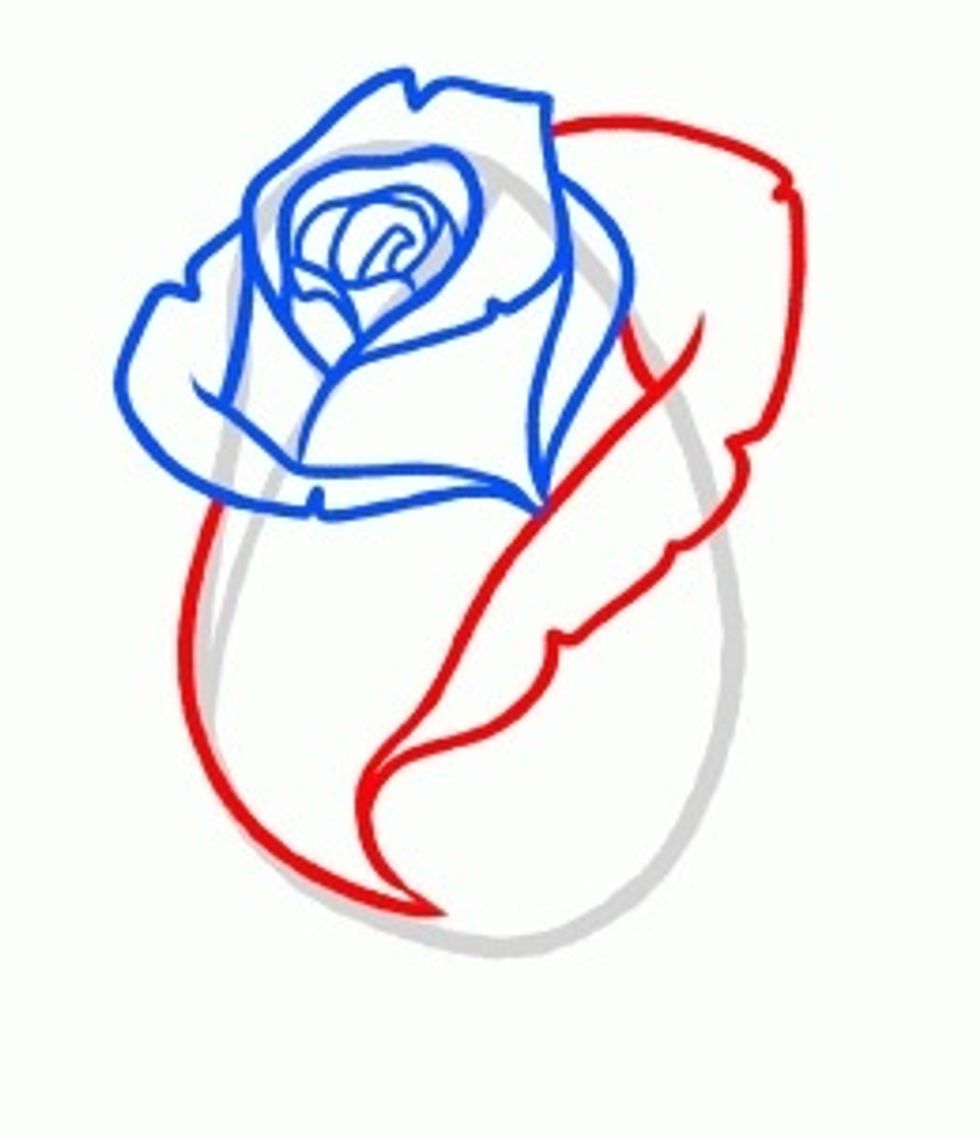 Then you draw another, it should be bigger than the others.It shouldn't be exactly like the others.Having it larger and at a different angle makes the final product look more like a rose.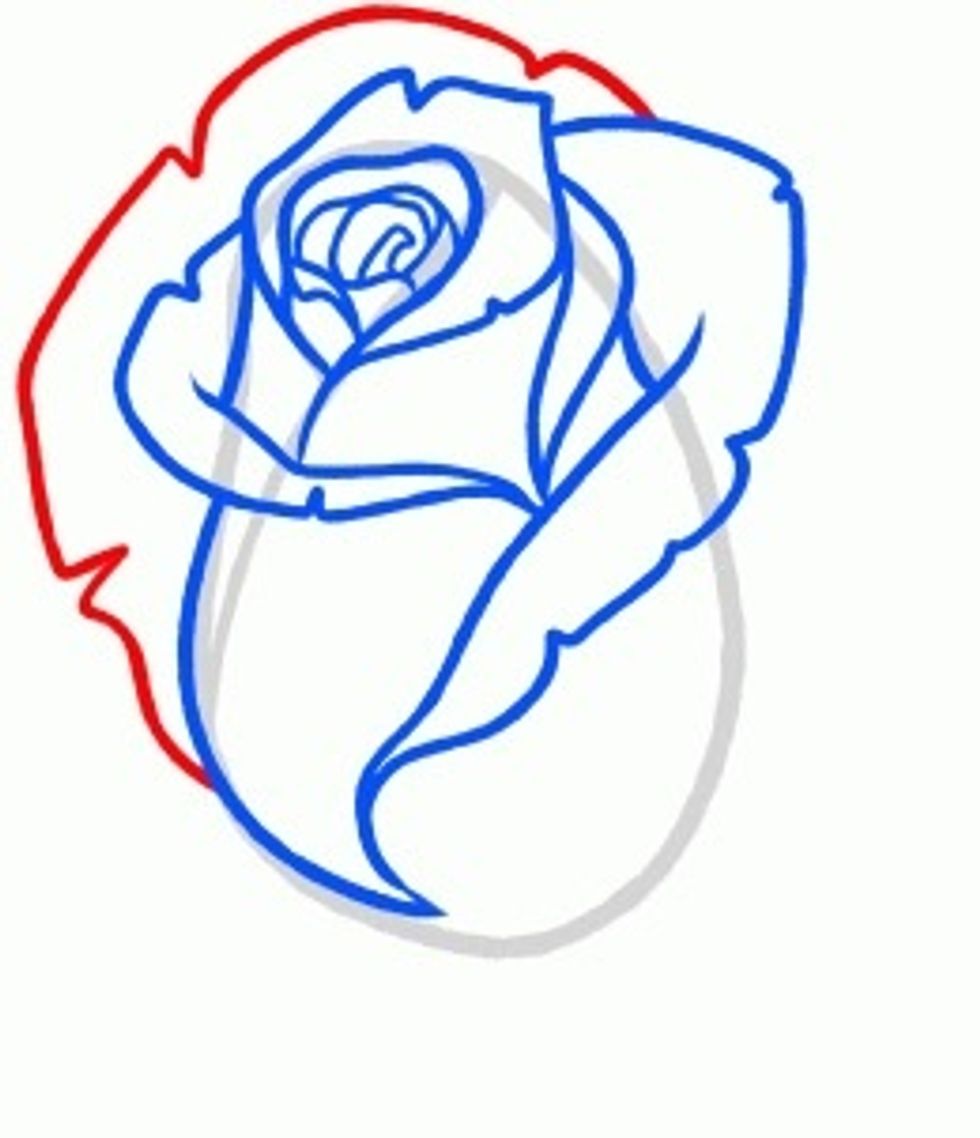 Then you add a large petal in the back.Makes sure you give it more than a blob shape.
Then you have the choice of shading.Start with the center.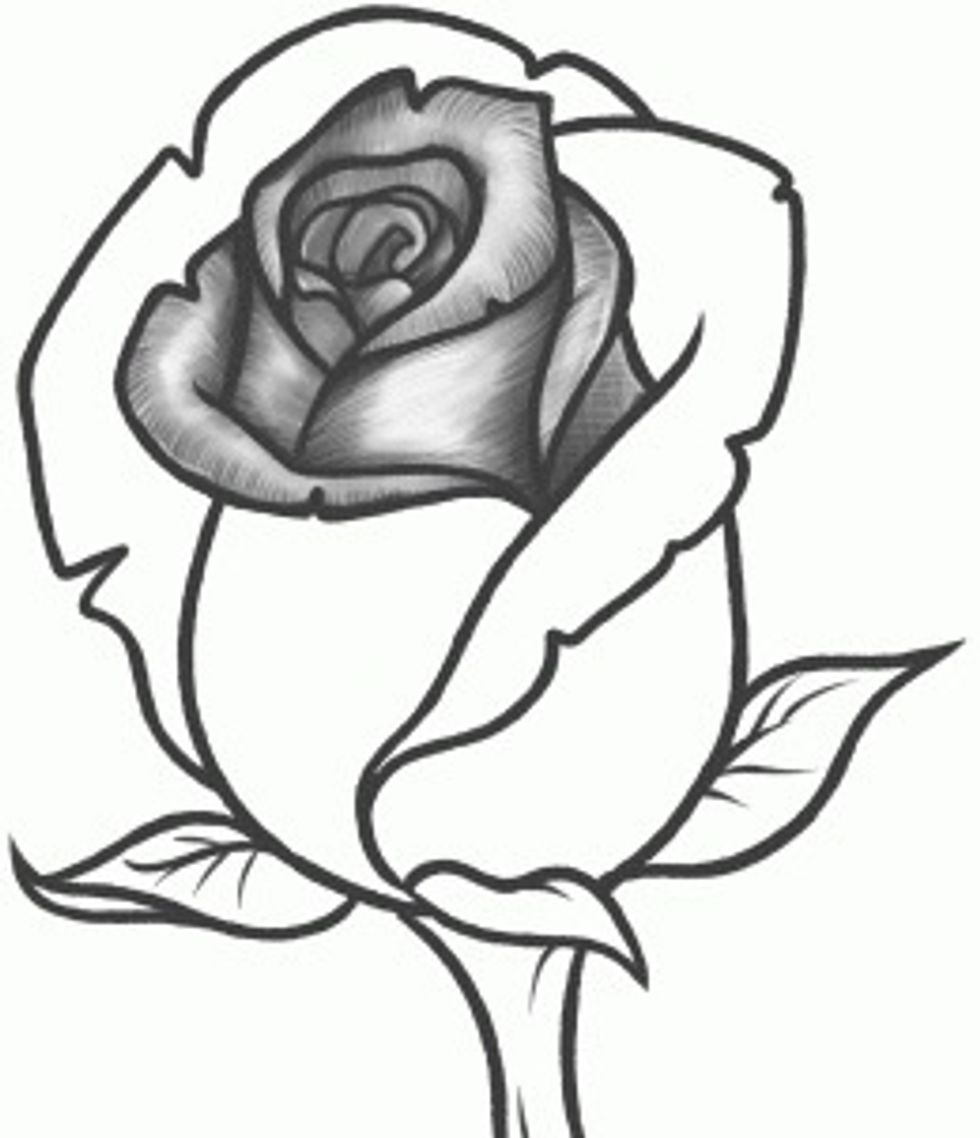 Then you work outward.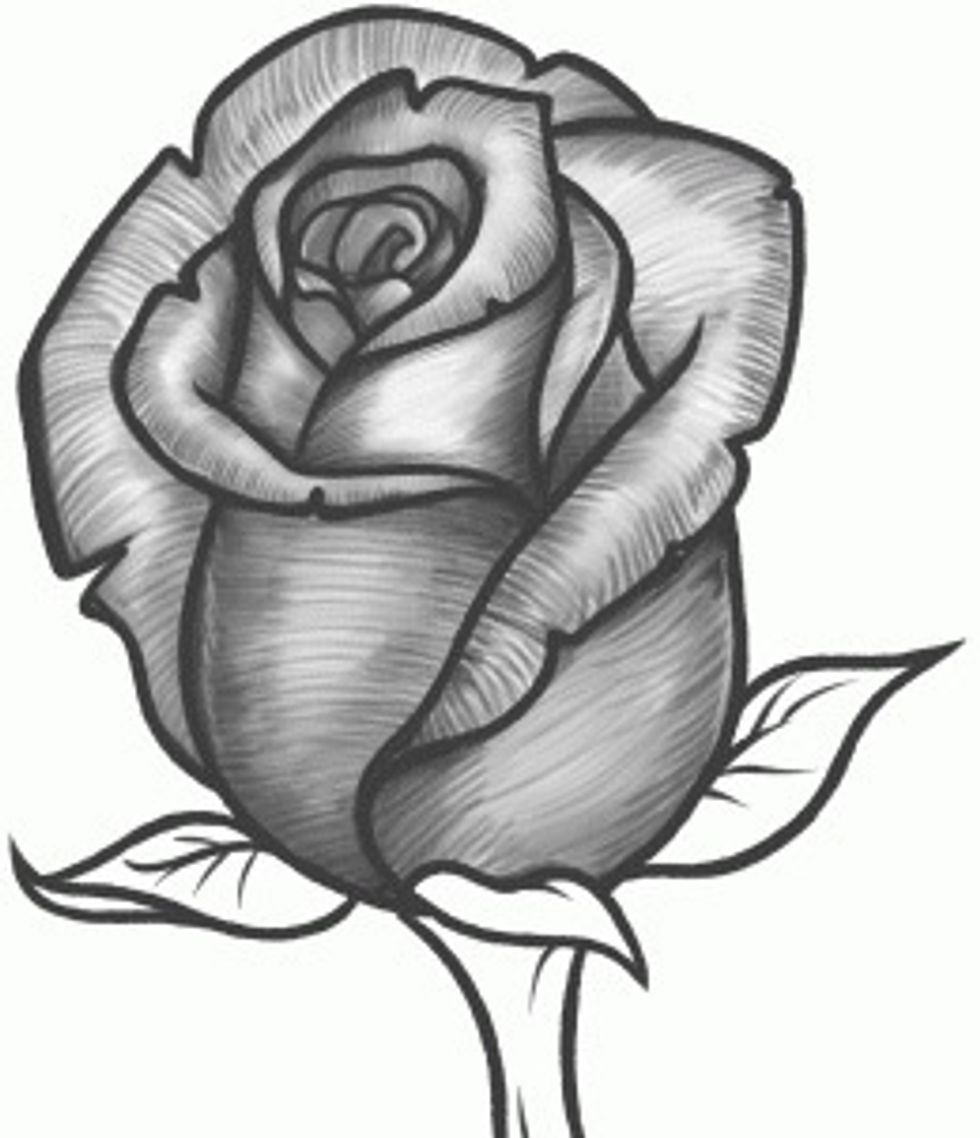 Now here, it looks very nice but you can't forget about the leaves.
Now this rose looks good.You can go and try to draw another rose, but make it with your own shape.Give it your own special touches.