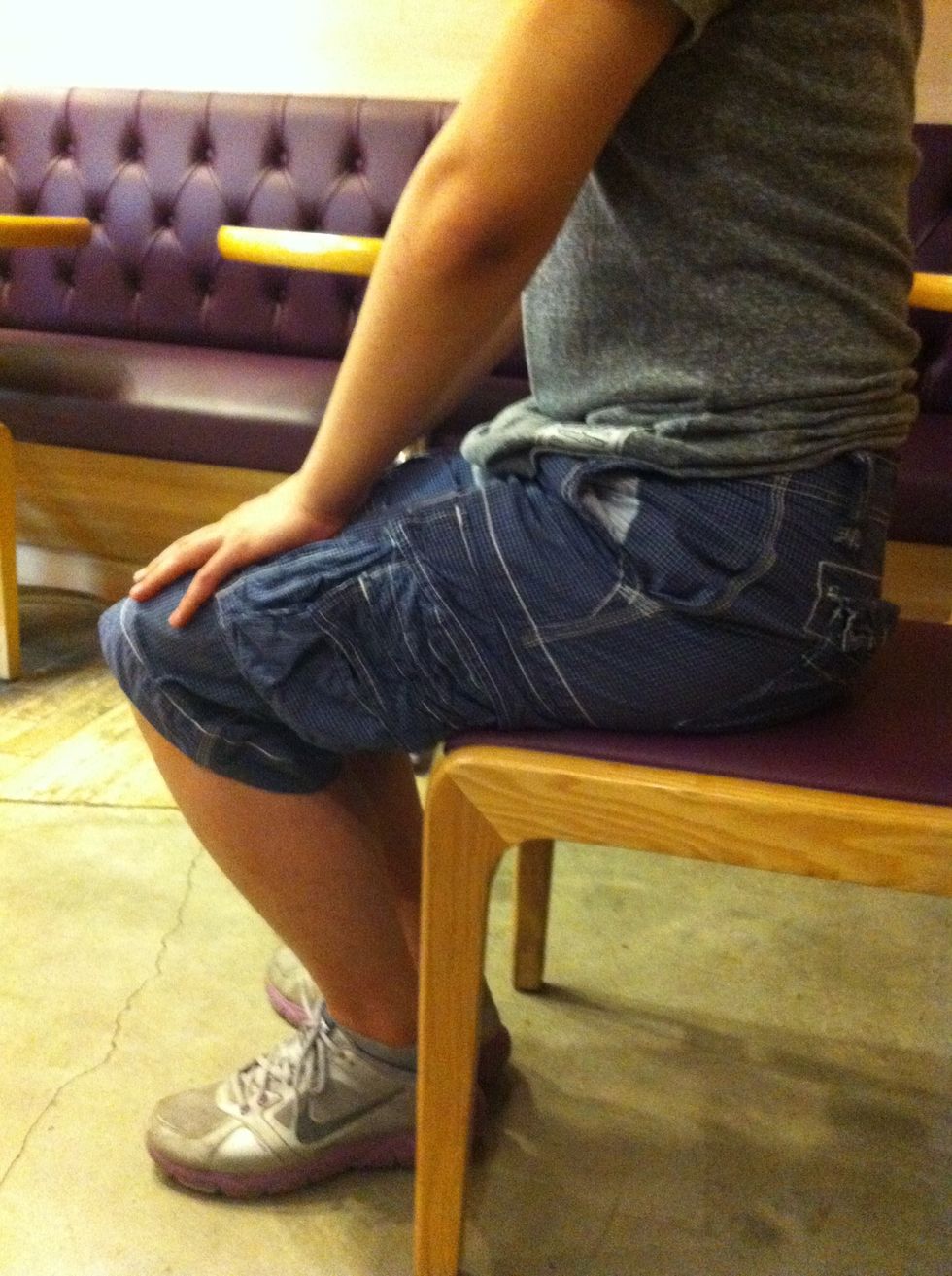 Get sick of listening to your friend talking and prepare to leave.
Put your feet under the chair slightly without your friend knowing.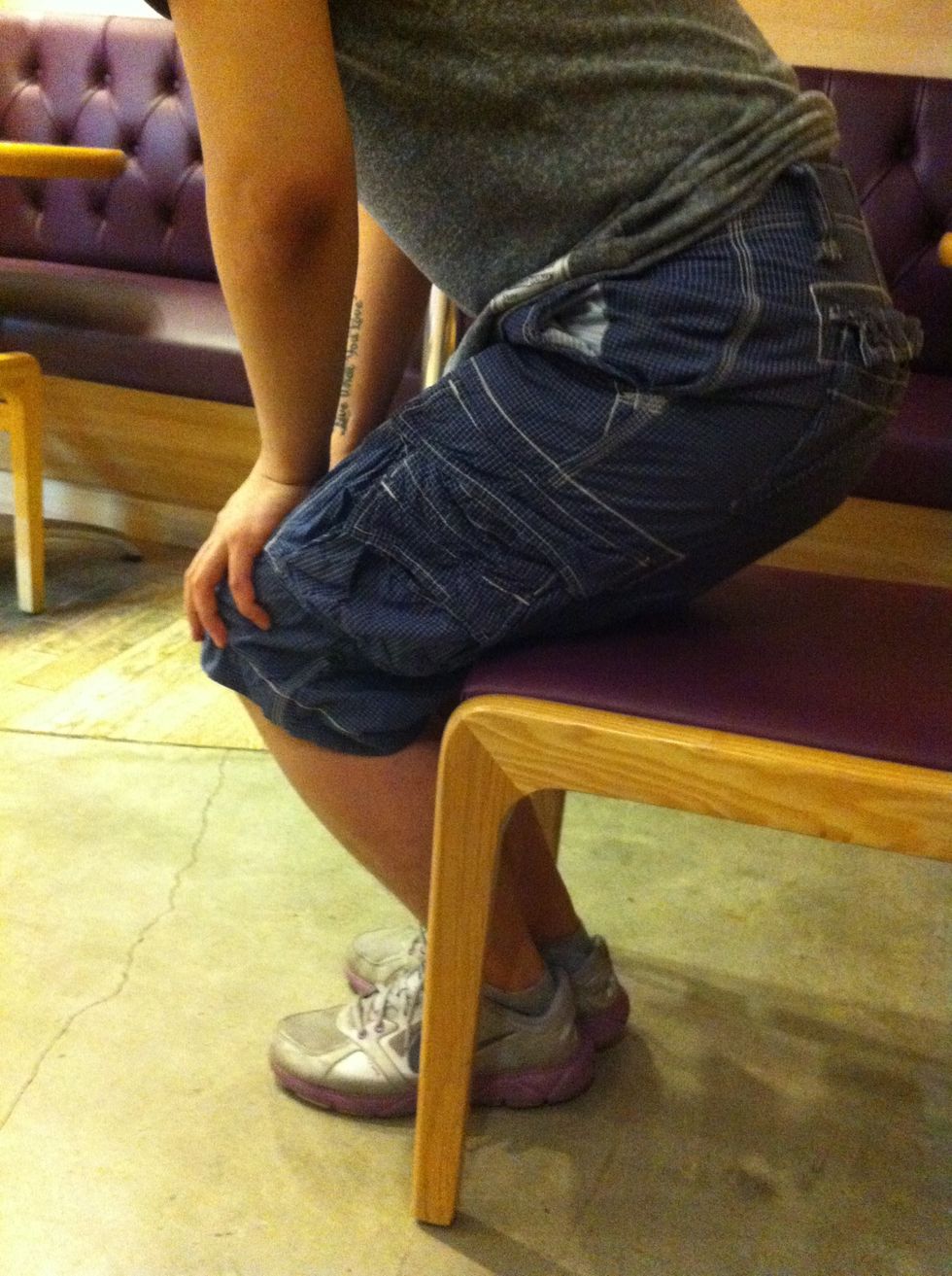 Lean your body slightly forward and feel your leg muscles getting tightened.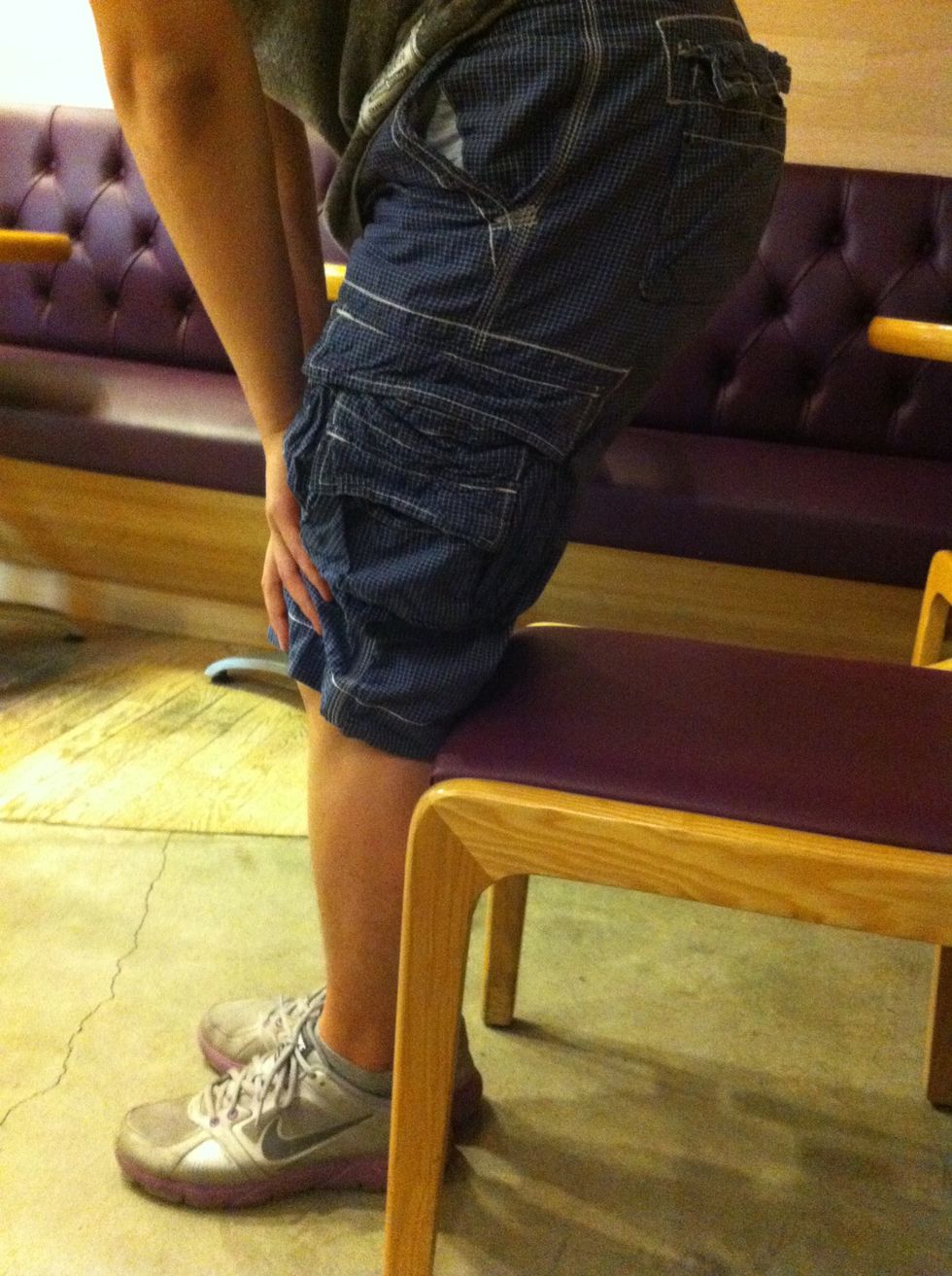 Keep leaning while focusing on your toe but try not to fall down.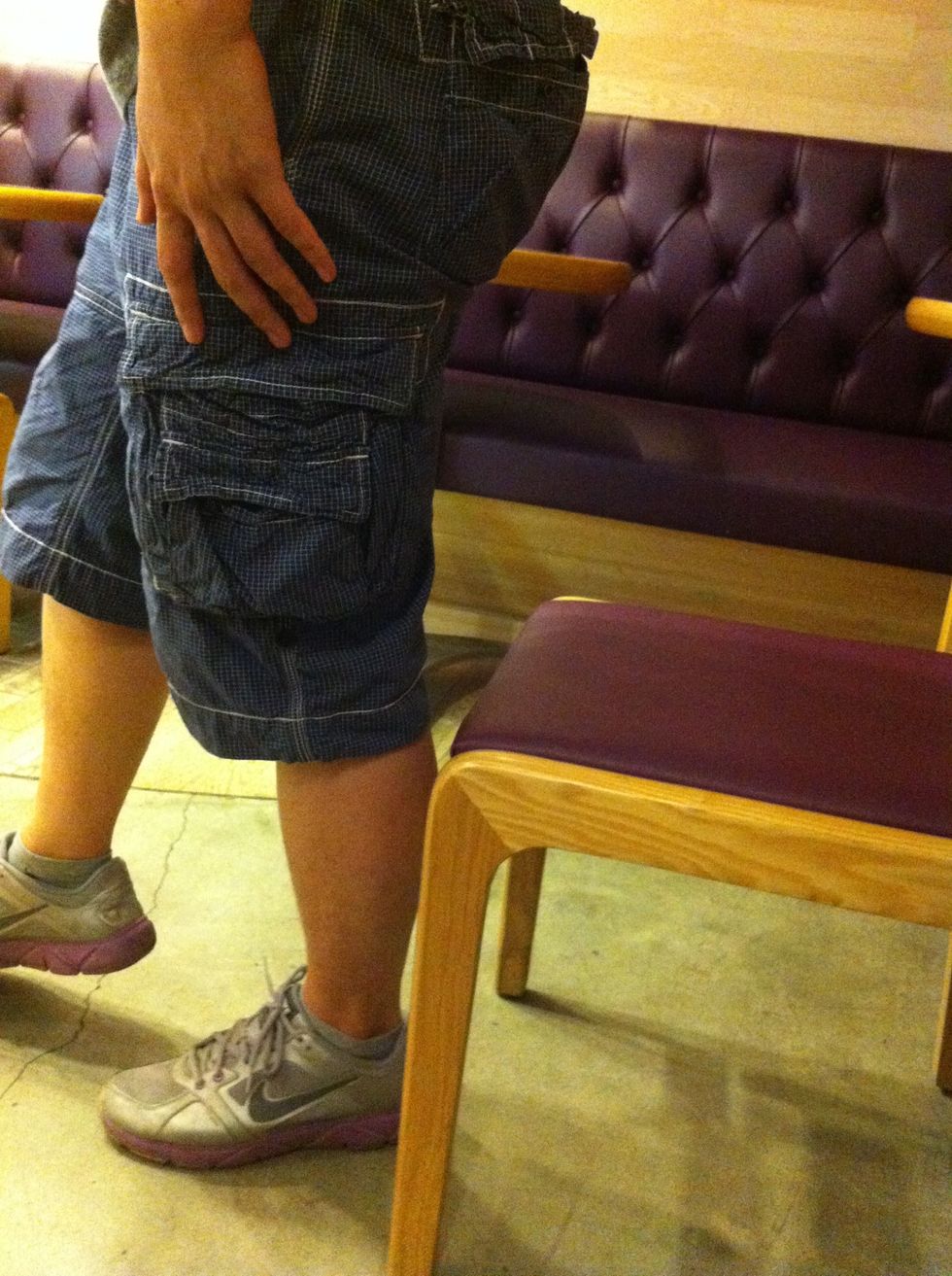 Now feel free to go your destination ignoring your friend.
Legs
Chair or bench
Backbone
Muscle
Destination
Cold face