Use 8x8" Fairie Dust signature page to create a wonderful tag.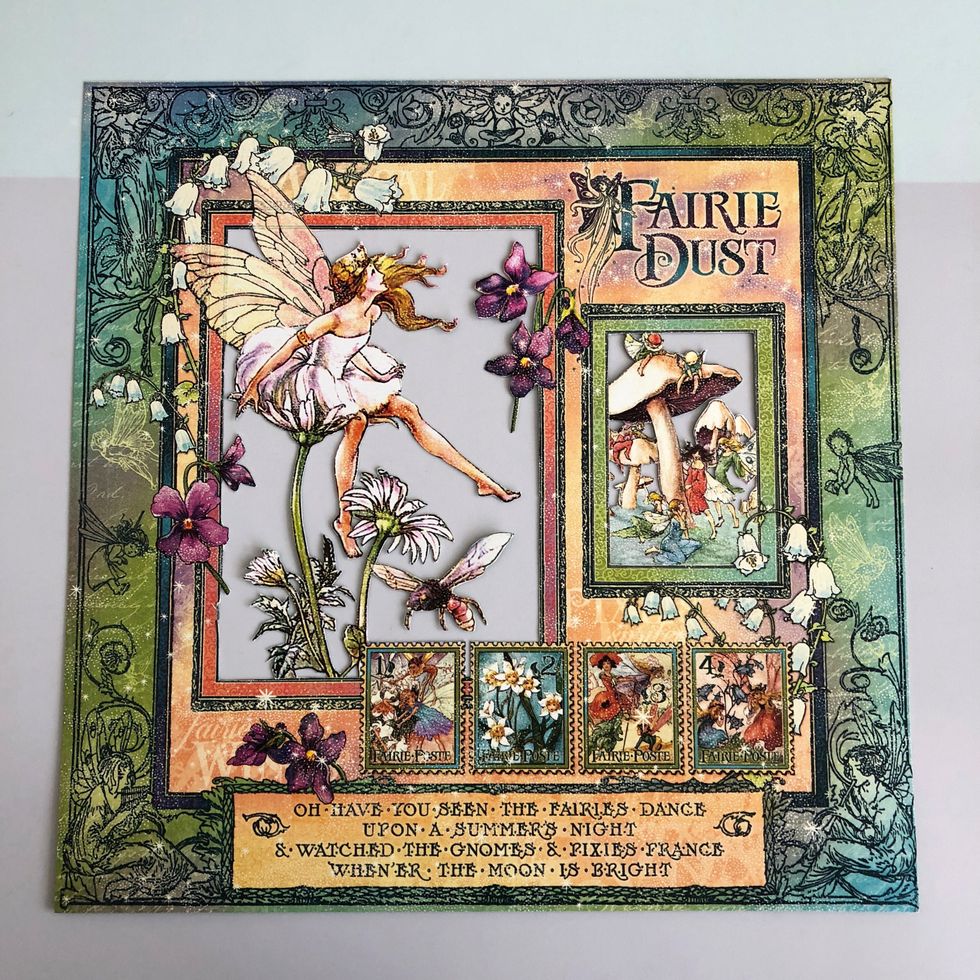 Fussy cut as shown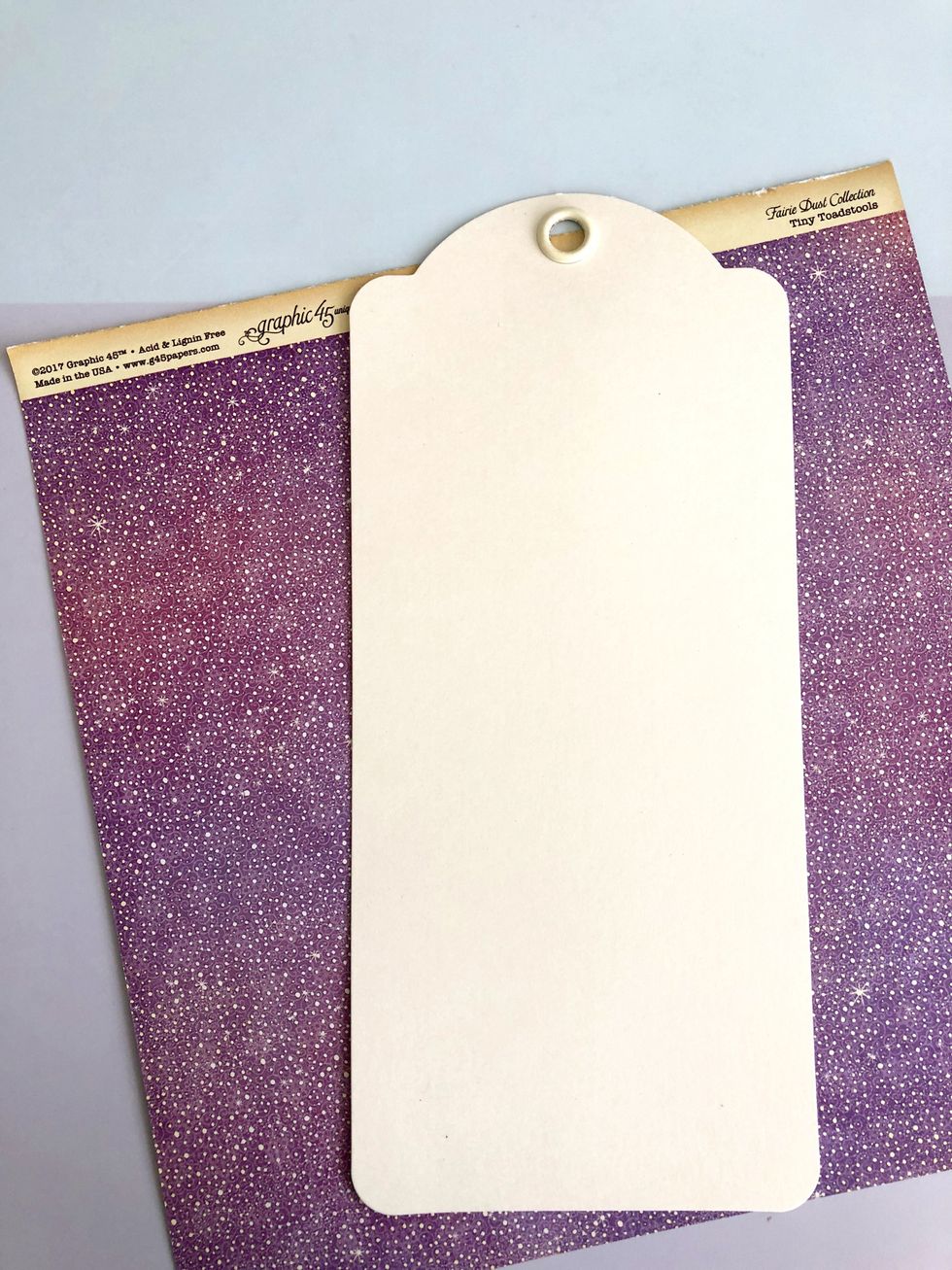 Cover the tag with this paper or another one of your choice from 8x8" Fairie Dust collection pad
Use Glossy Accent to create some fine lines that we are going to cover with glitter powder
Remove excess powder and let it dry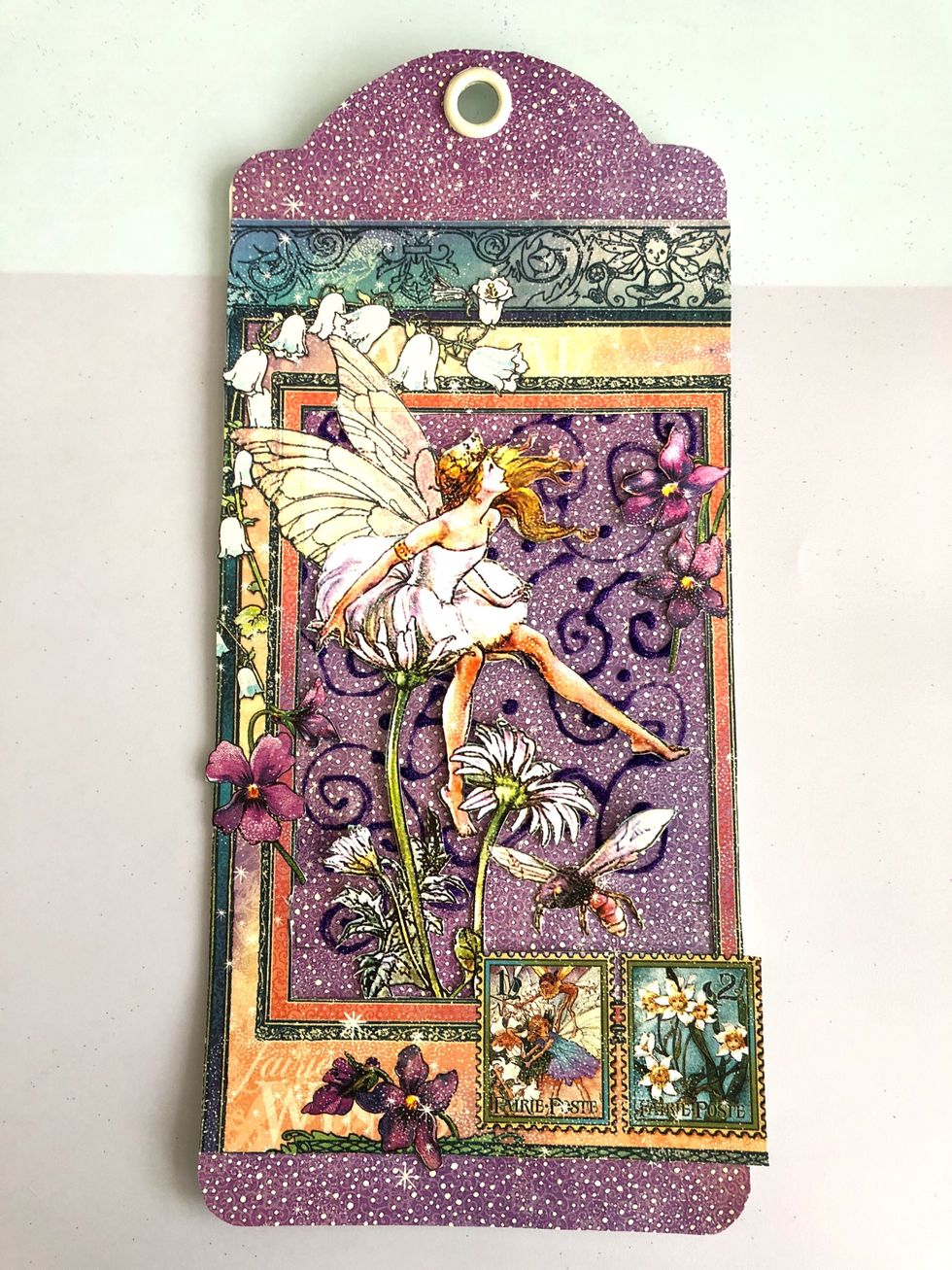 Cut appart this piece of paper and glue on the tag.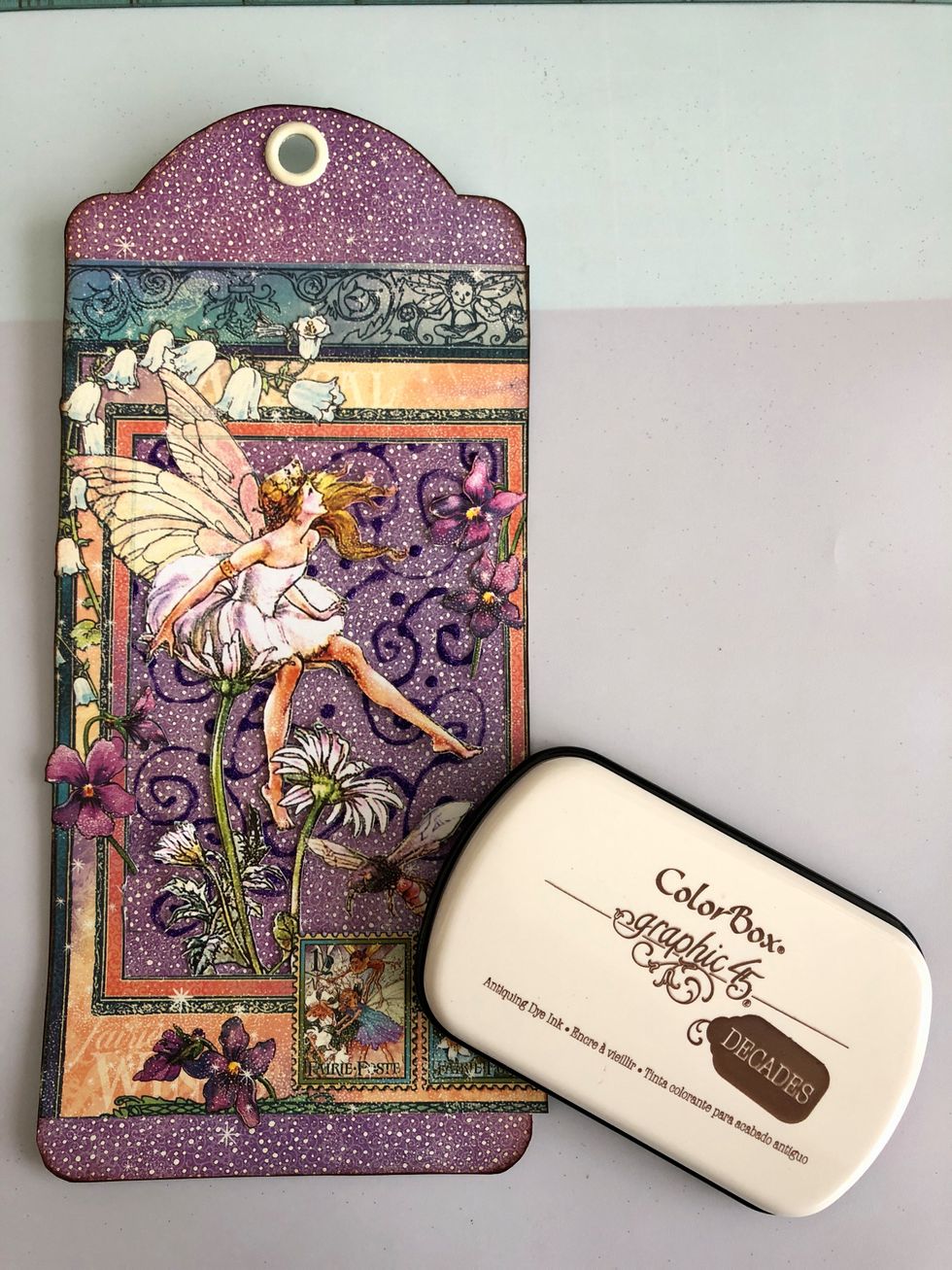 Ink edges with Graphic 45 Color Box Decades ink pad. This one is Dark Cashemere color.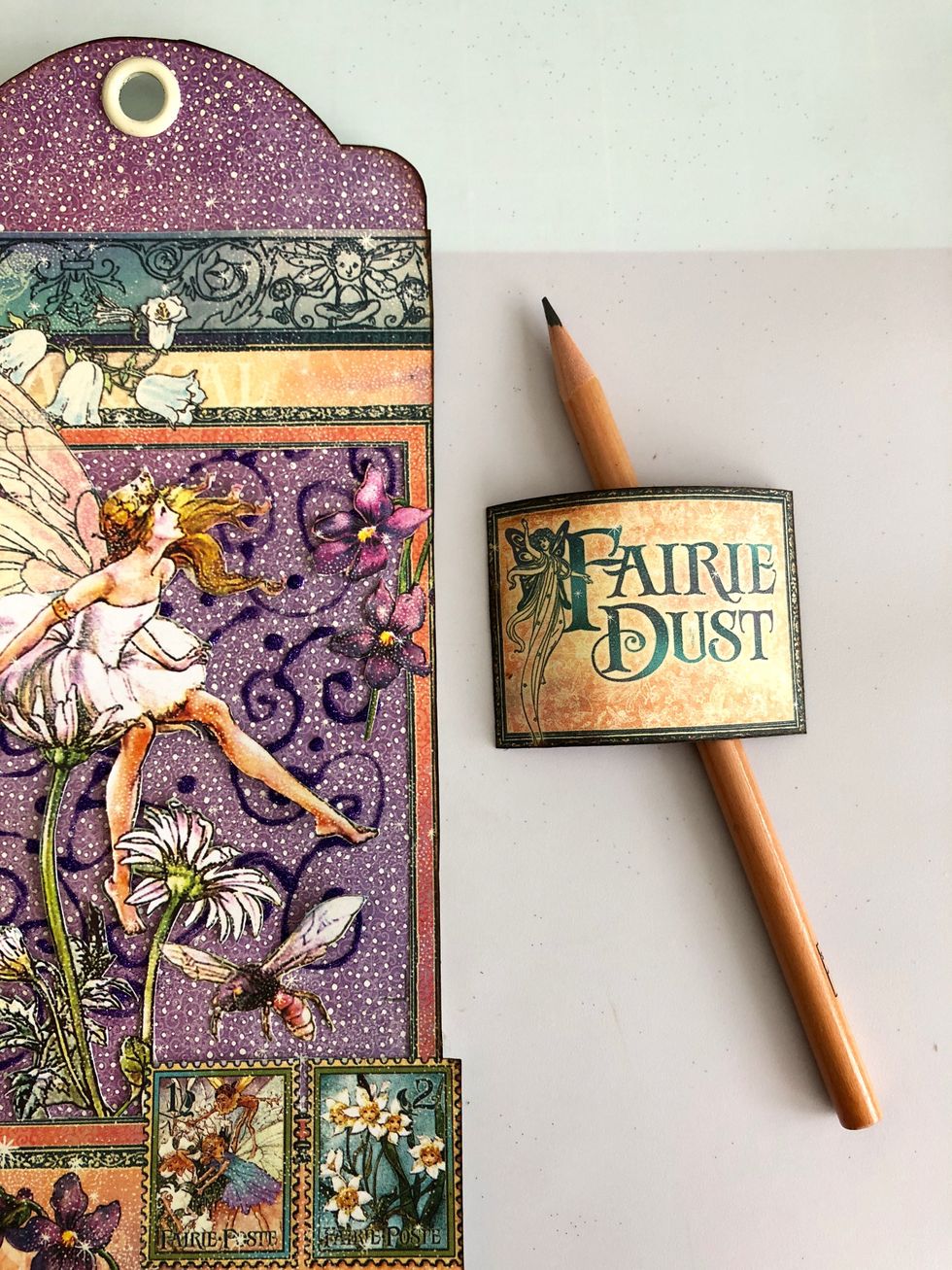 Curl this piece of paper to give it some volume and glue on the upper right side.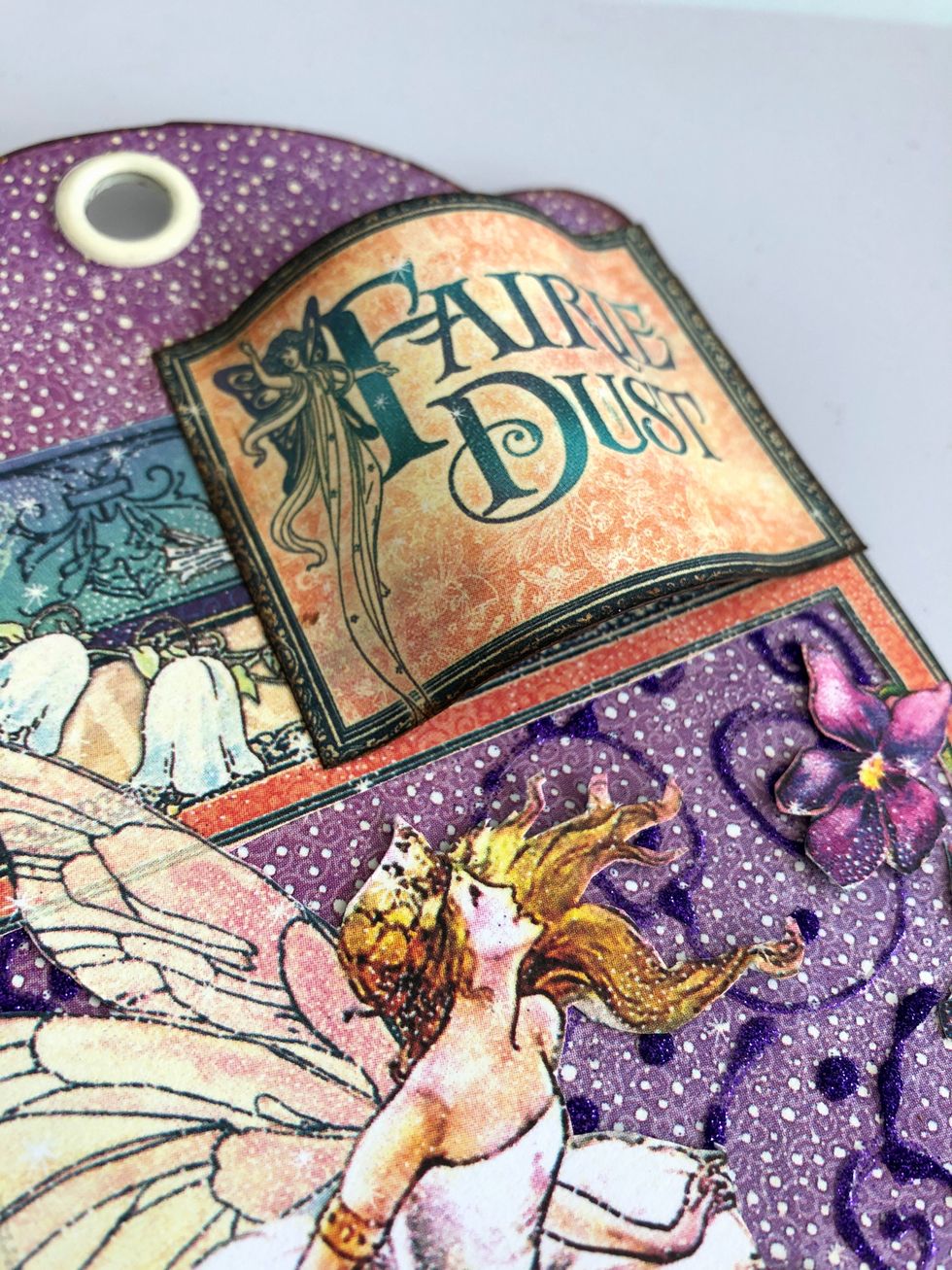 Stick only on two sides with double sided tape.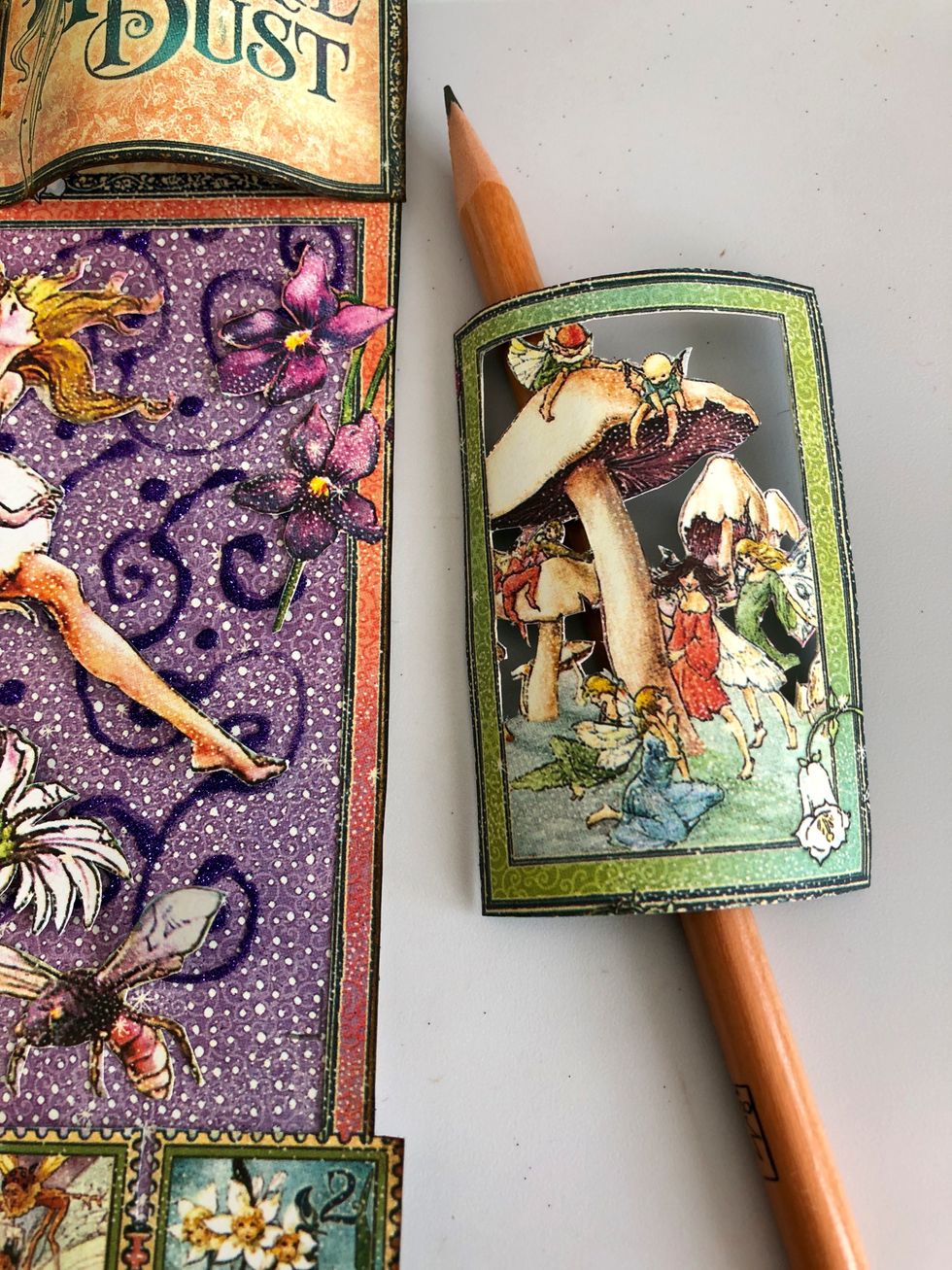 Curl this one too.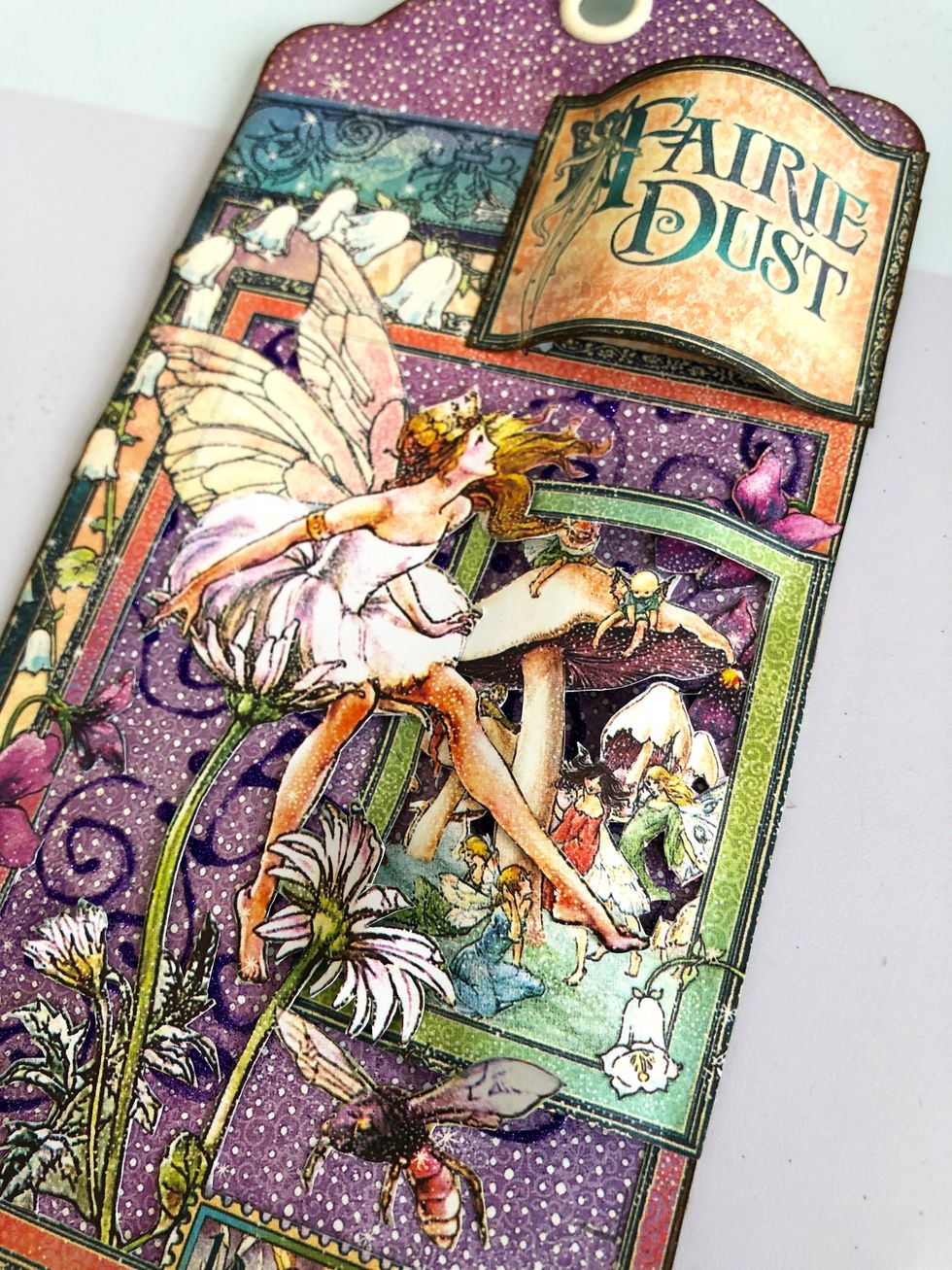 Glue on the tag as shown
Apply with your fingers some Opal Magic Wax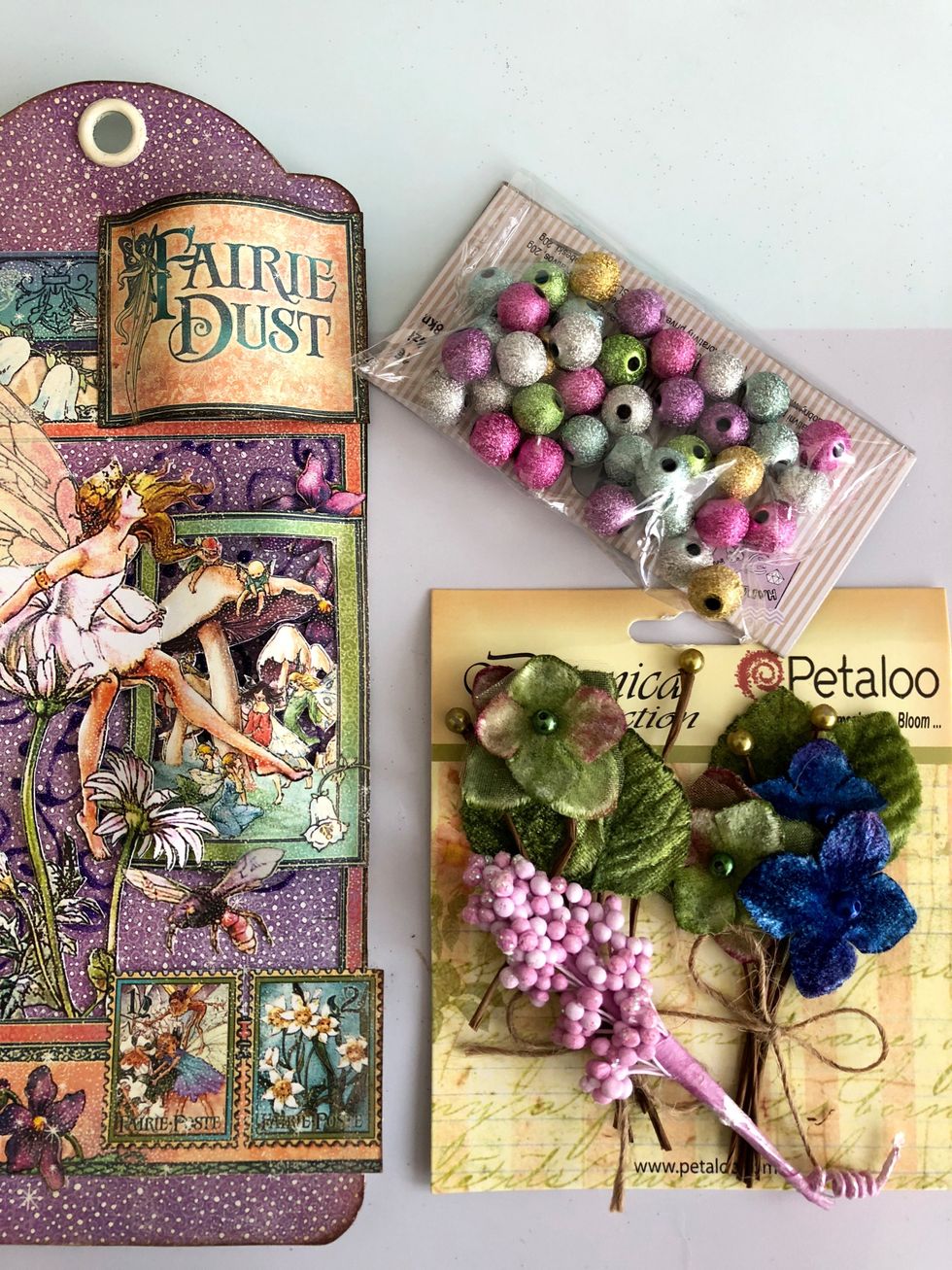 Add some embellishments as flowers or color beads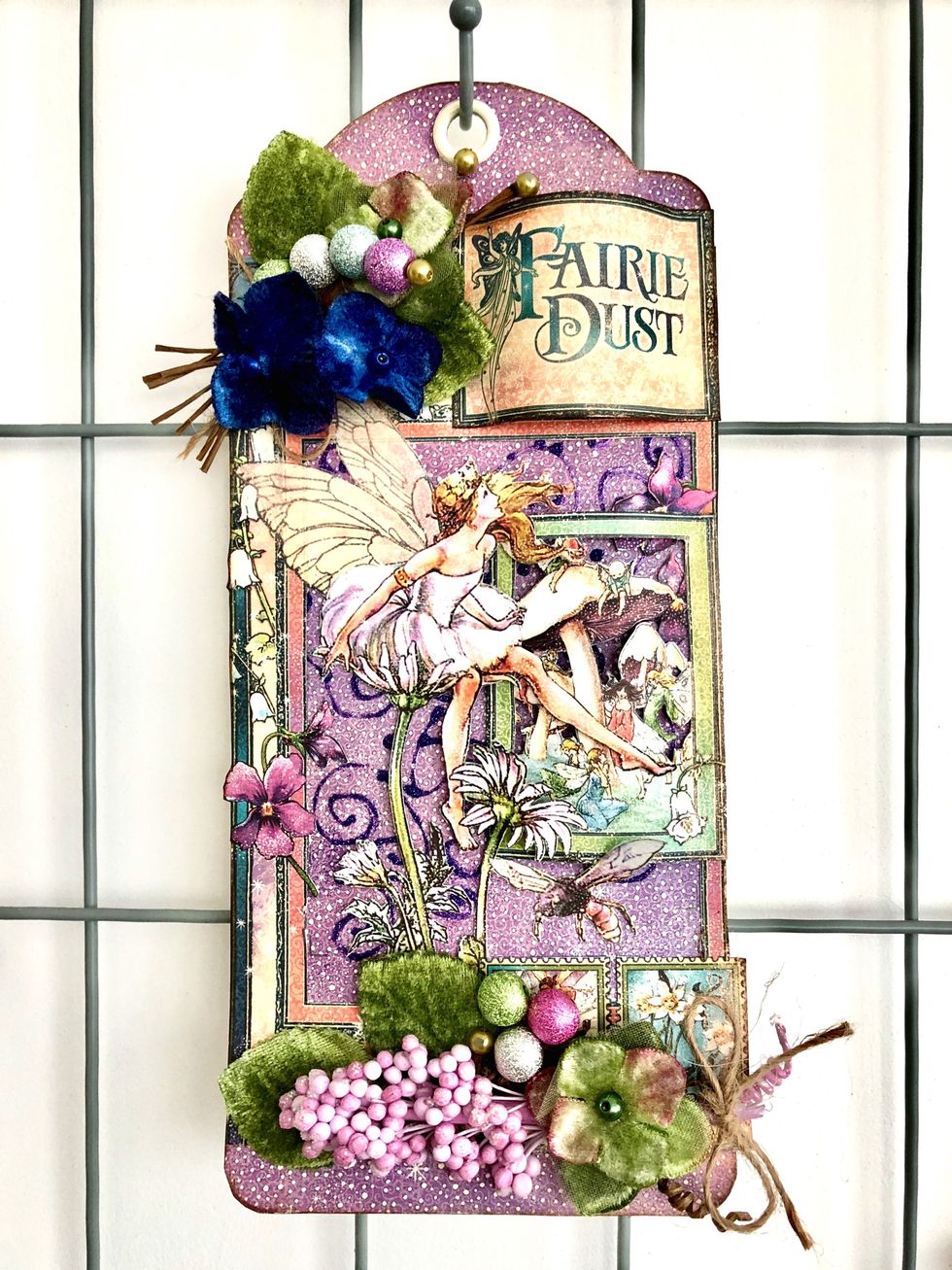 And it's finished!
1.0 R4501640 Fairie Dust 8x8 pad
1.0 4500849 Large ivory Tag Album Staples
Marina Blaukitchen
Scrapbooking lover. \nGraphic 45 Design Team Member 2016-2017\nGraphic 45 Brand Ambassador 2017-2018