Sign Into "Other ..." Wireless on the iPad
6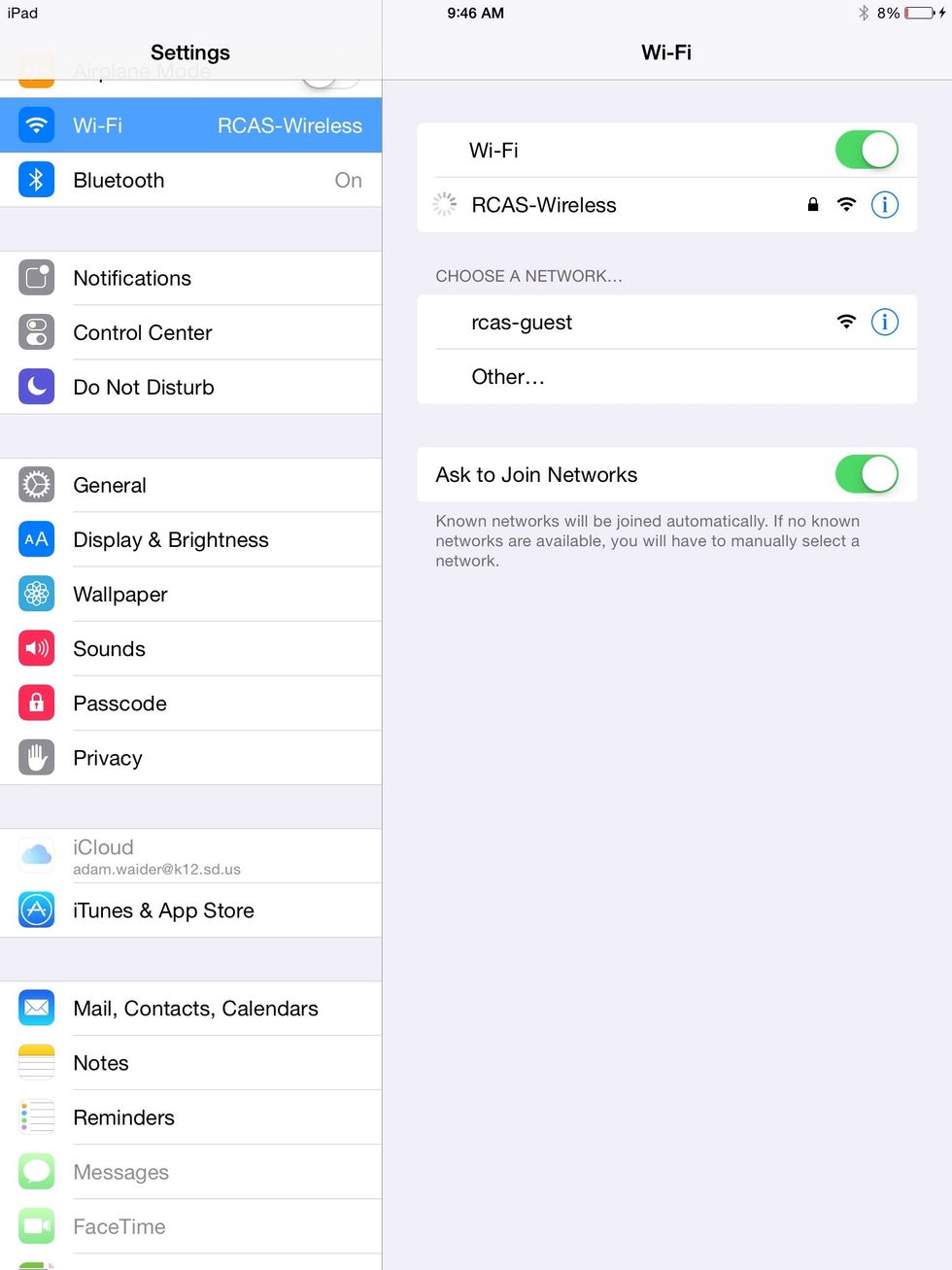 When this happens, choose "Other ..." just below RCAS-Guest.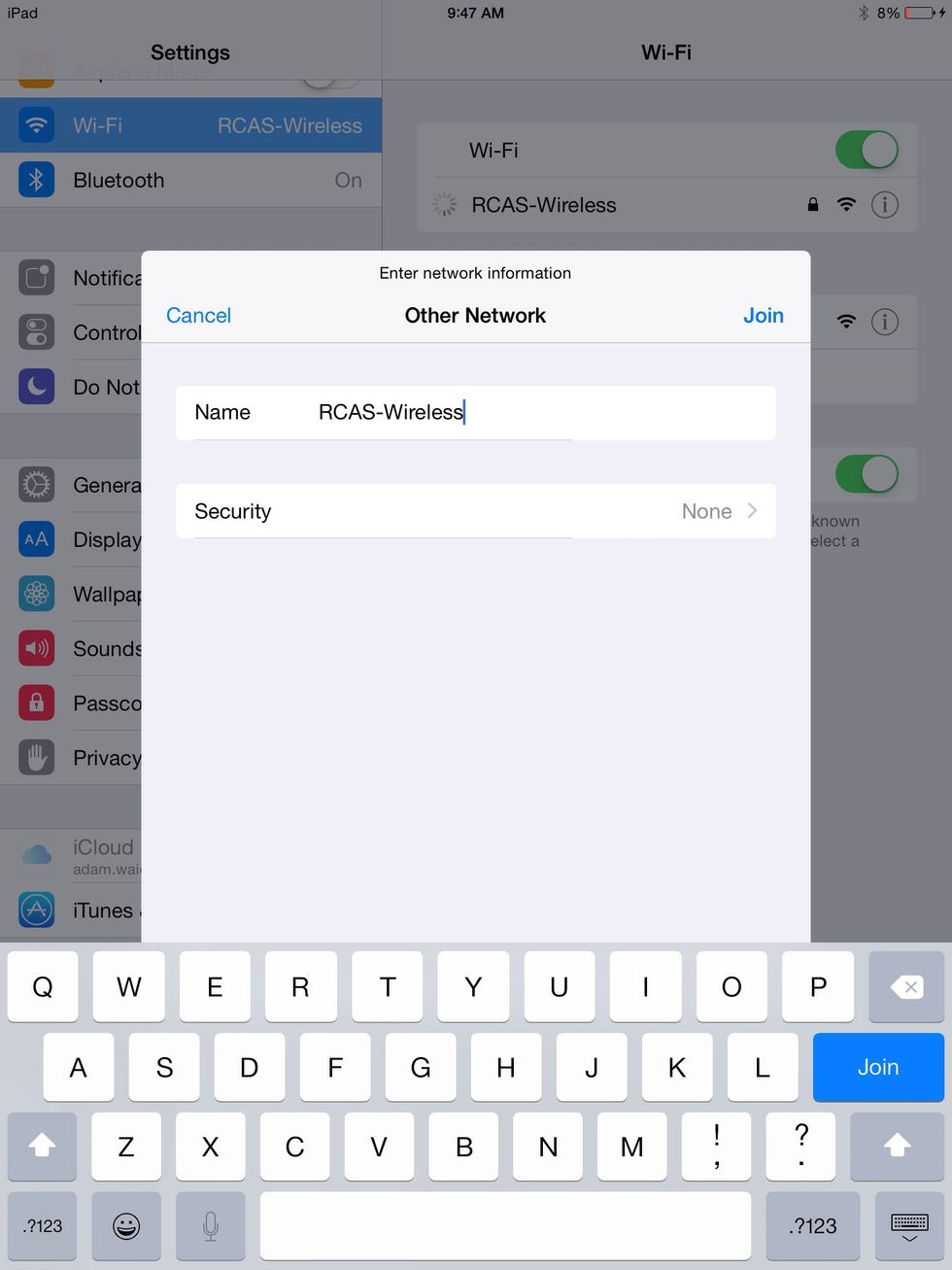 Type in the exact name of the wireless network. Caps matter (even the W in Wireless) and dashes matter.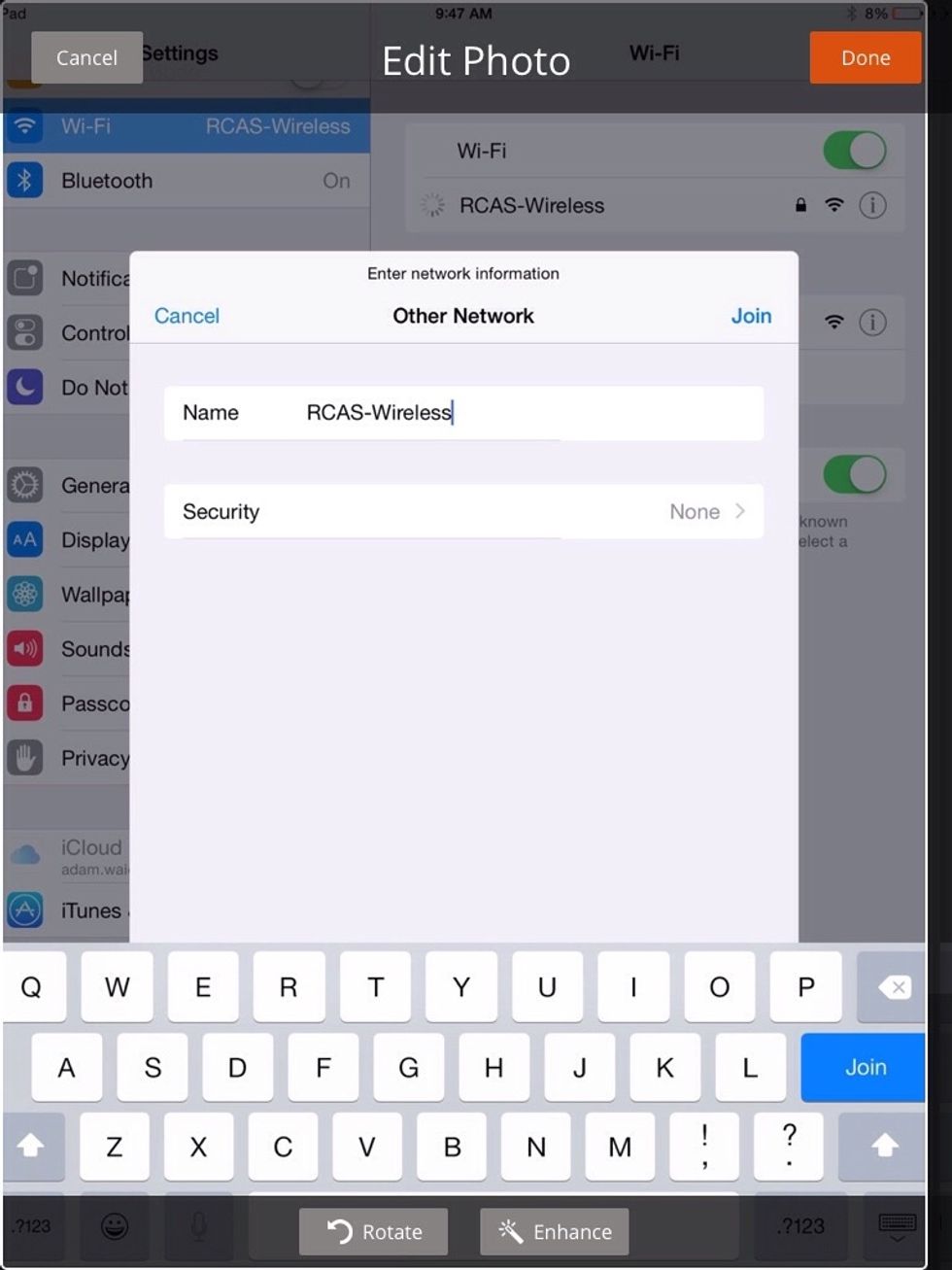 Tap "Security" to select the login platform.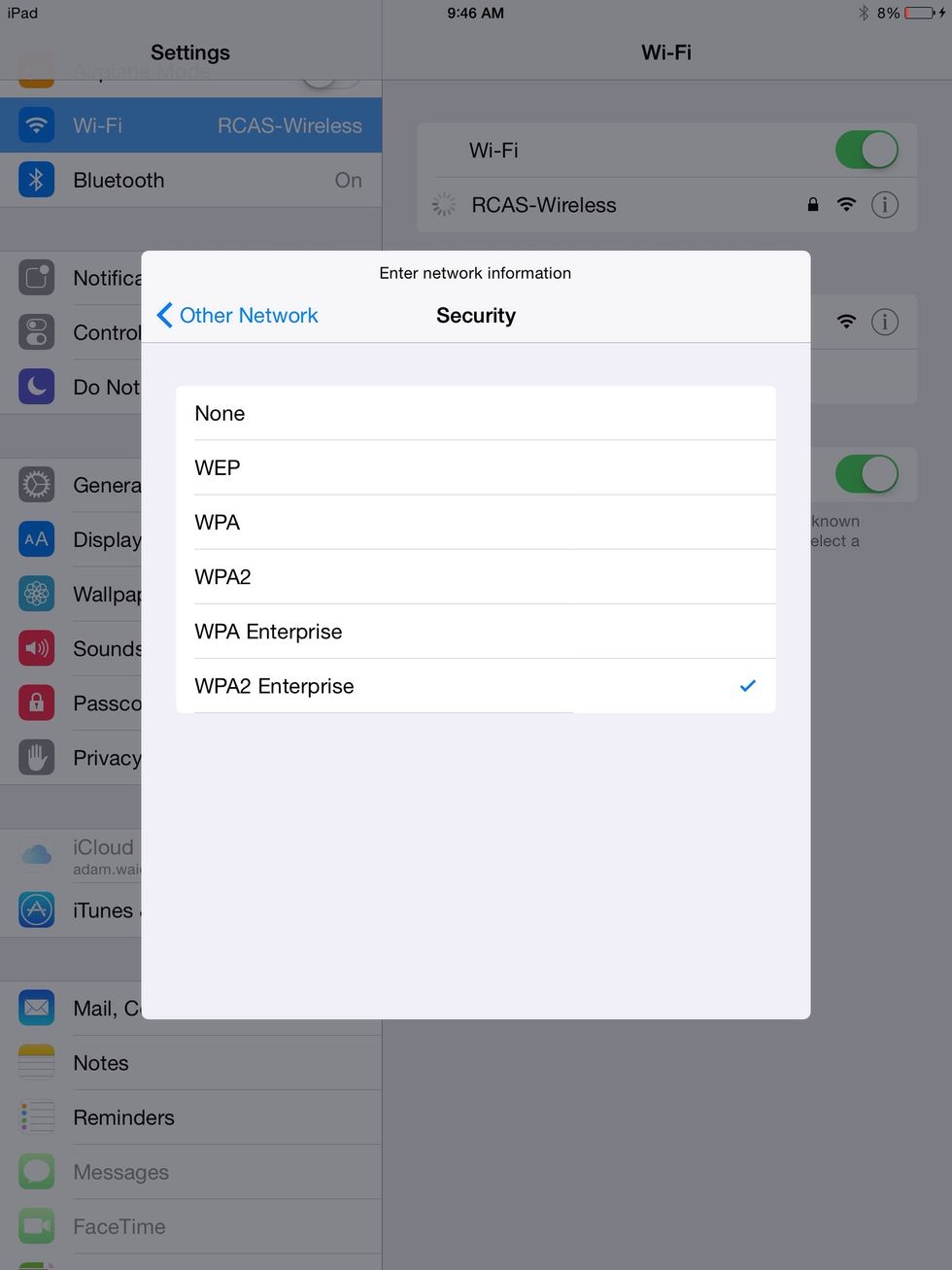 Choose either WPA Enterprise or WPA2 Enterprise. It does not matter which you choose between those two. Tap "Other Network" to go back.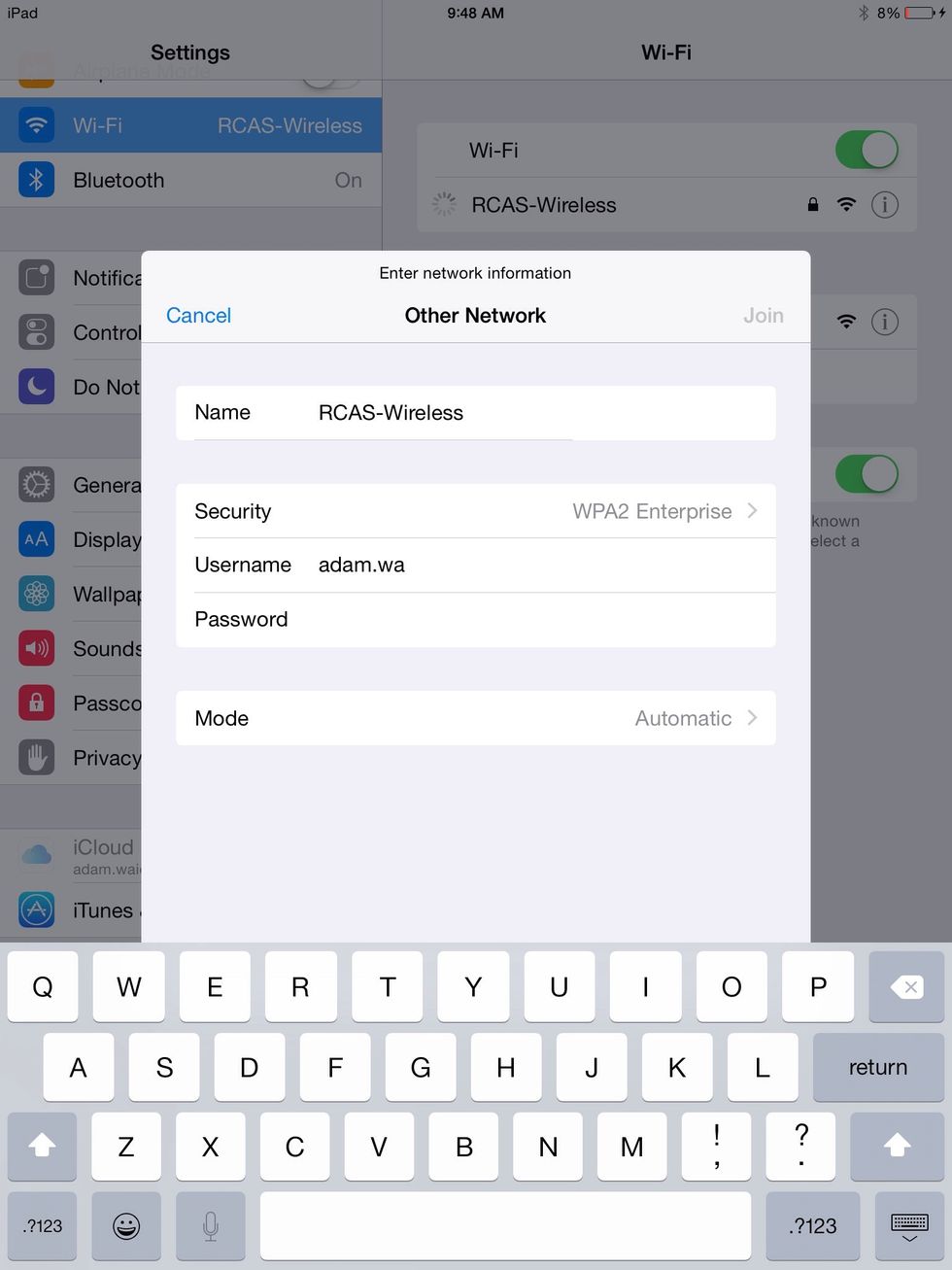 Add your computer credentials and choose "Join" in the top left corner of the pop-up window.
Your credentials for your computer
Be in the RCAS network
Inability to connect to RCAS wireless