How to sign a pdf form on your ipad
With Adobe Acrobat Reader, you can sign a fillable PDF without losing the form functionality.
25
Find a PDF on your iPad. In my example, I am starting with a PDF in my email.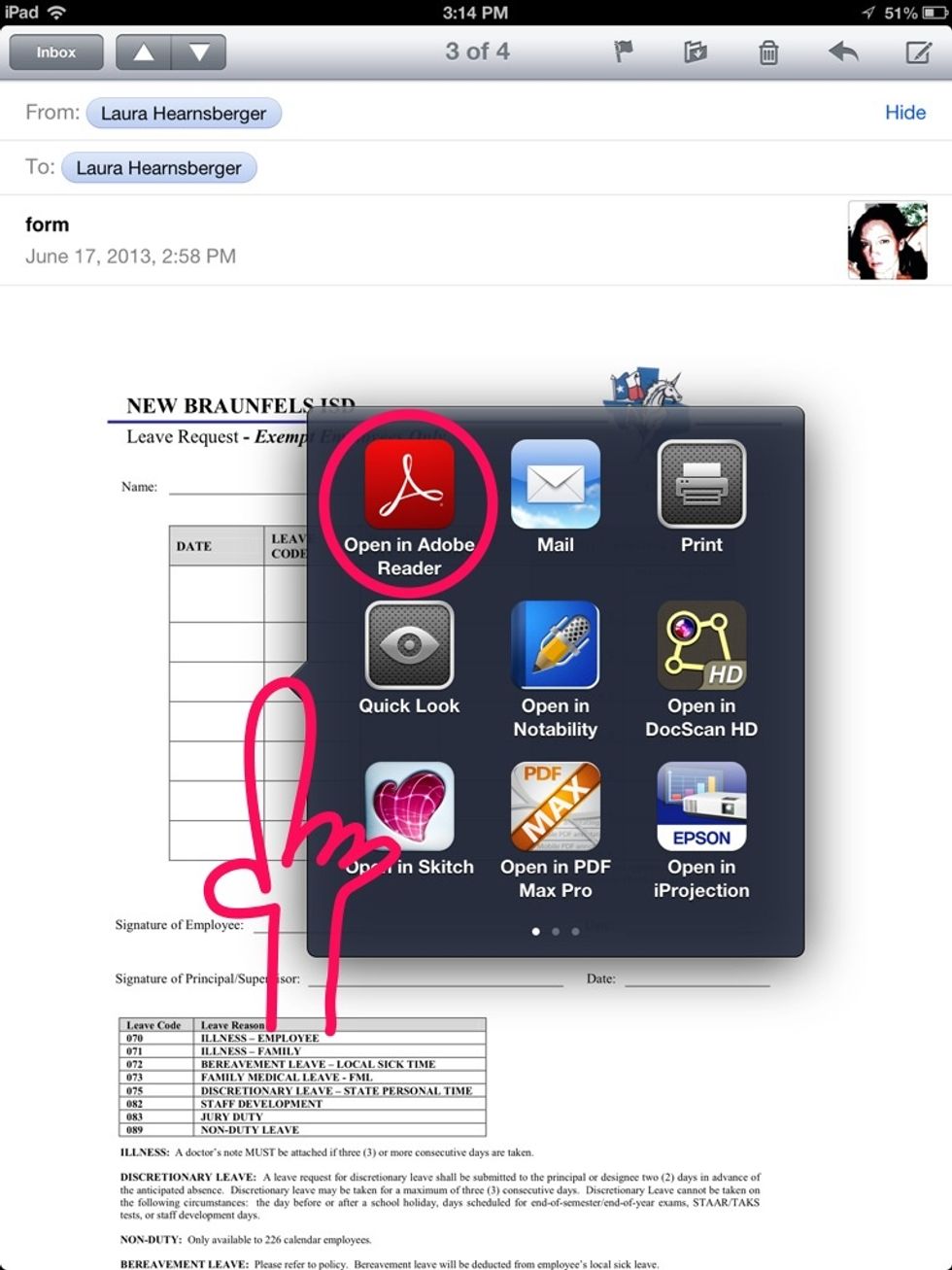 Hold your finger on the PDF until this window pops up. Select "Open in Adobe Reader."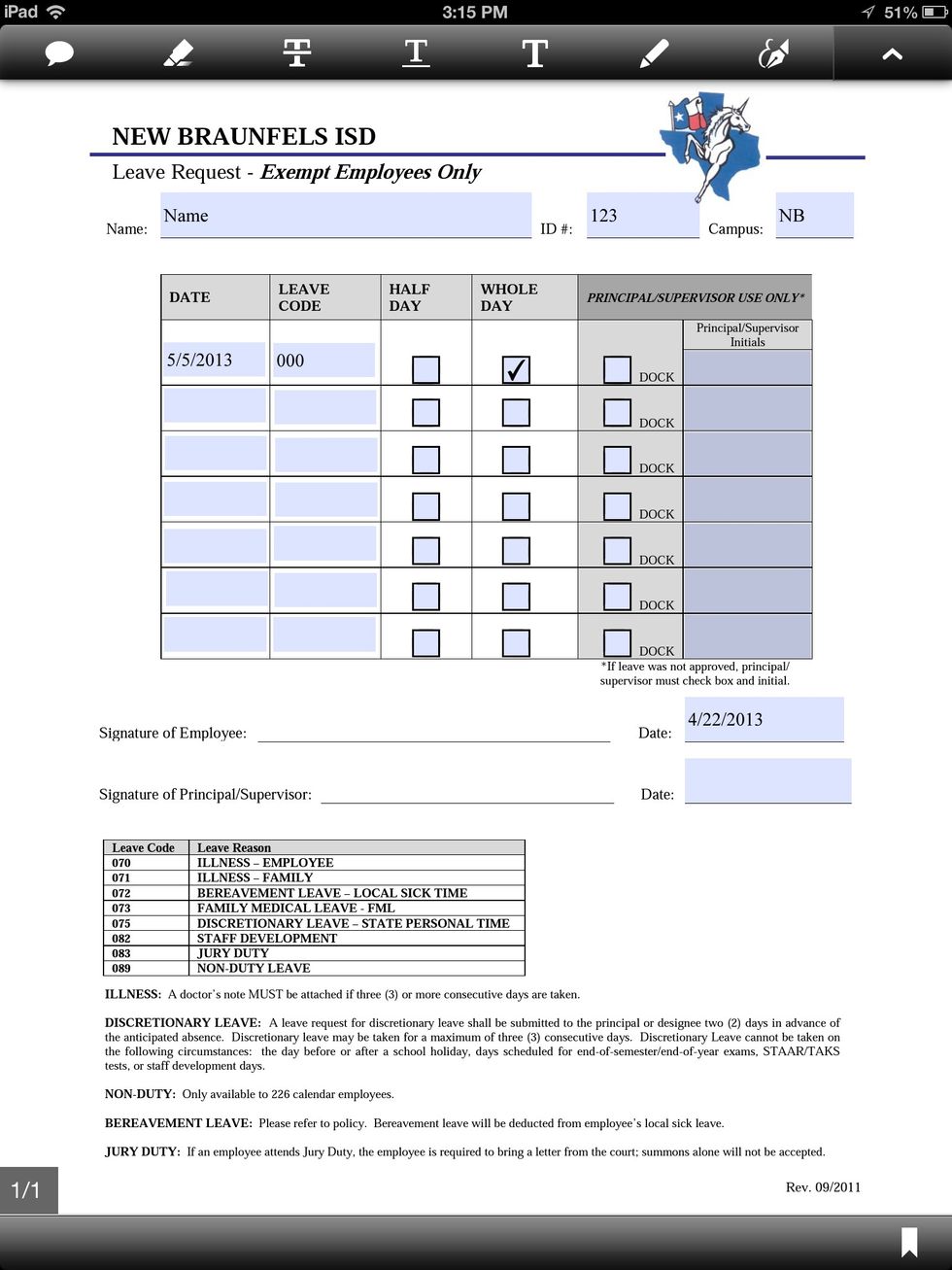 Complete the form.
Tap the screen anywhere, then select the Pen Tools icon.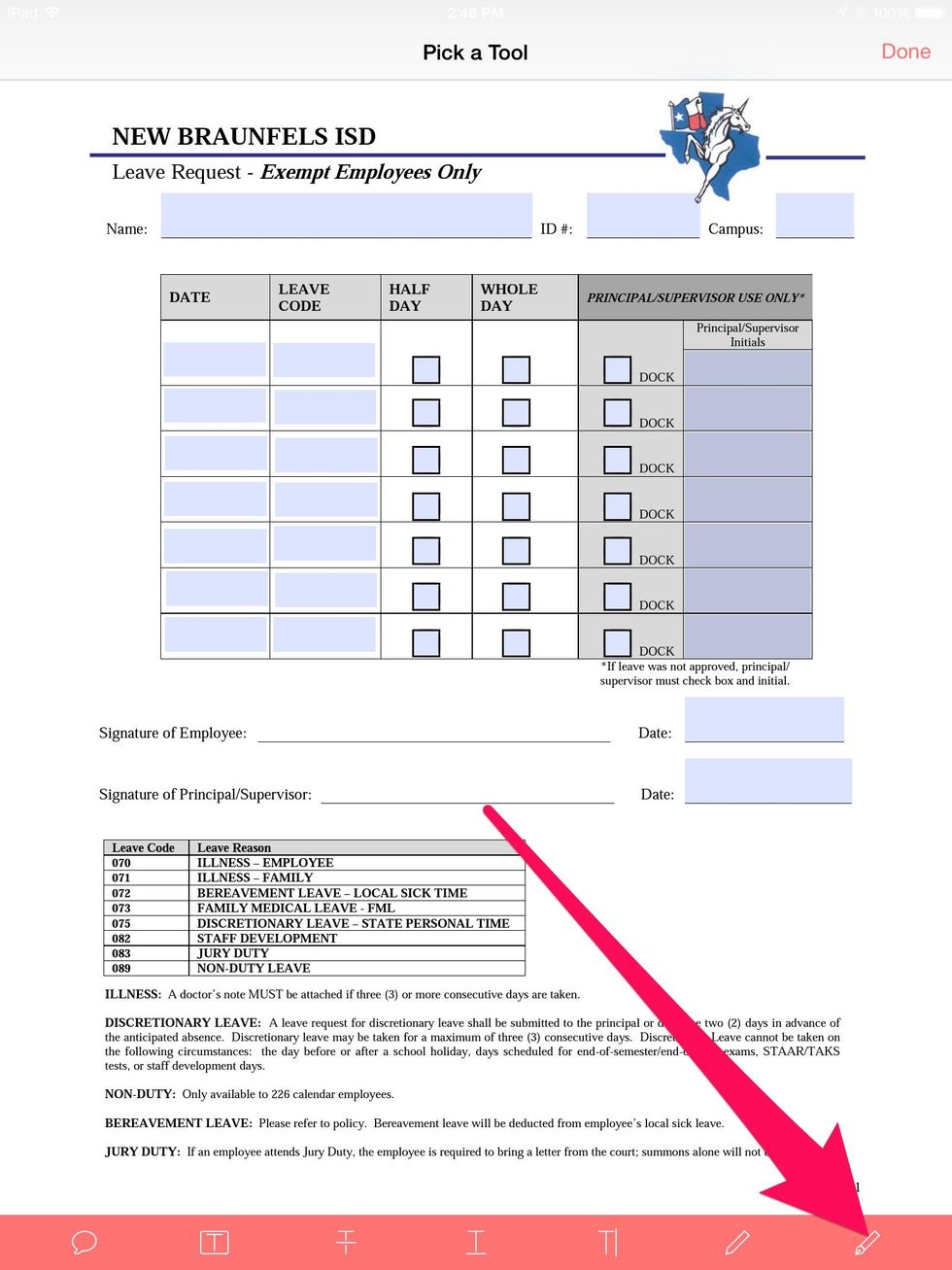 Select the Signature icon.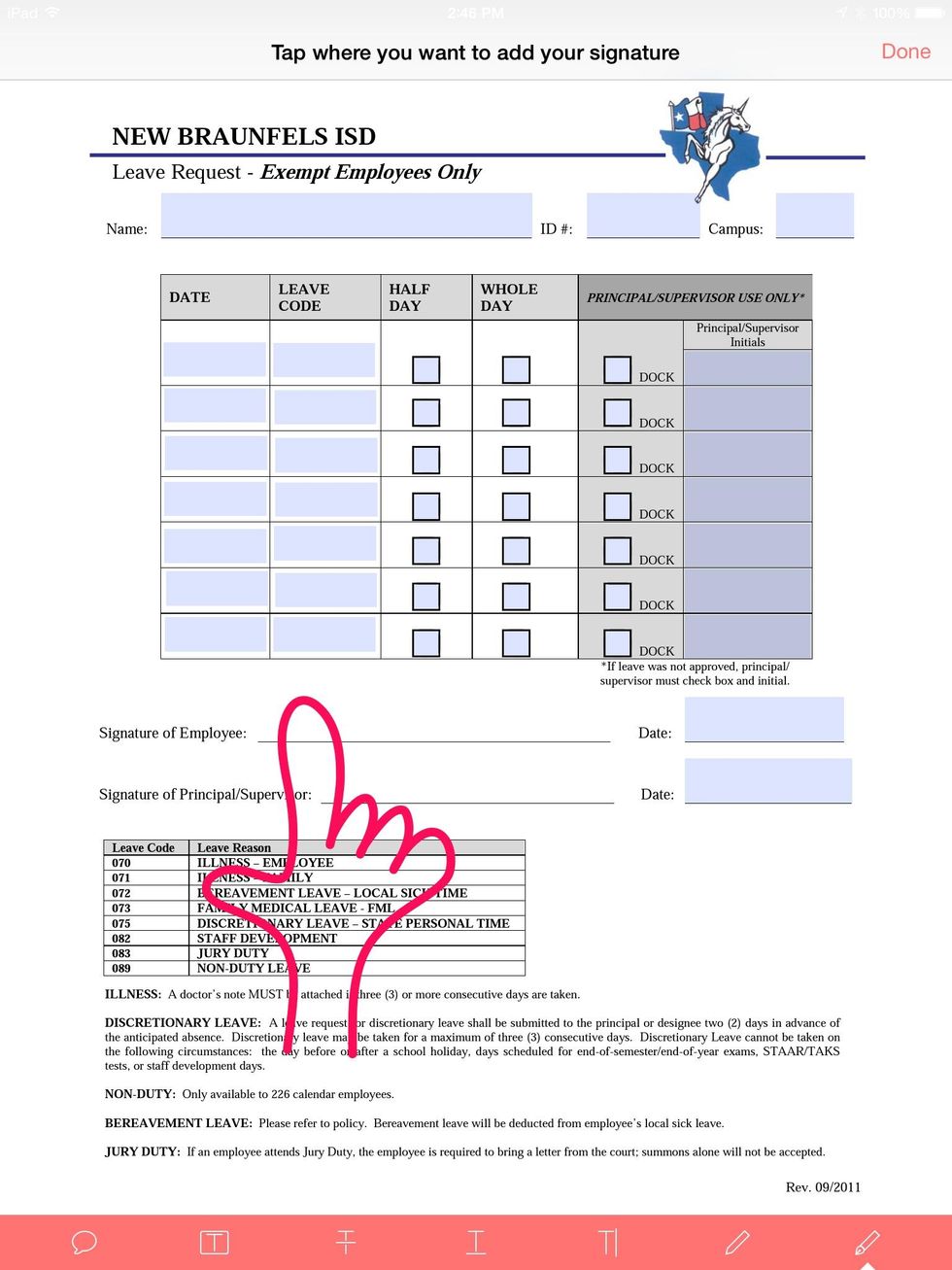 Tap the screen where you want to add your signature.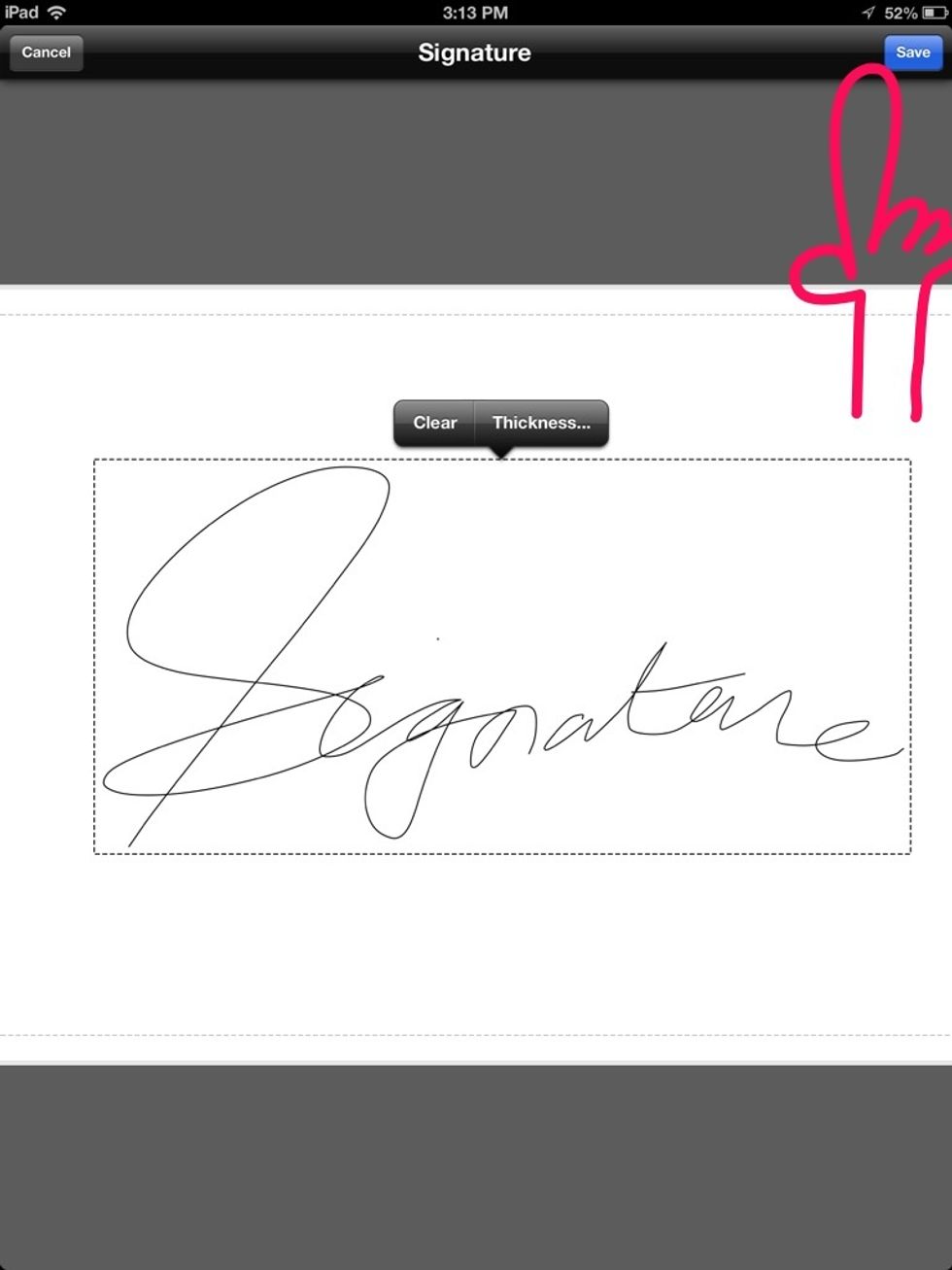 Sign your name and select "Save." (First time only)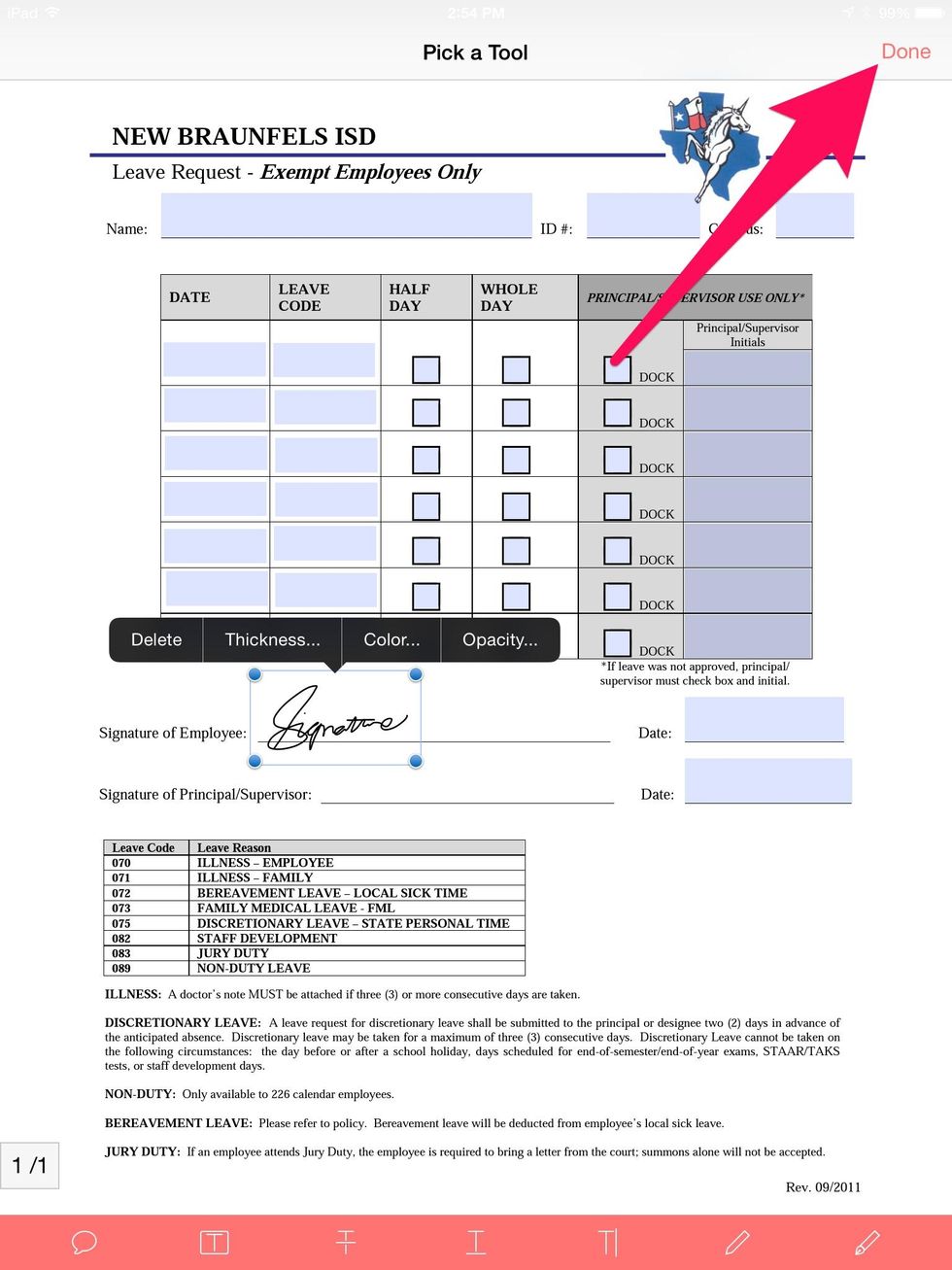 Select your signature by tapping it. Once it is selected, move and adjust it. Select "Done" when you are done.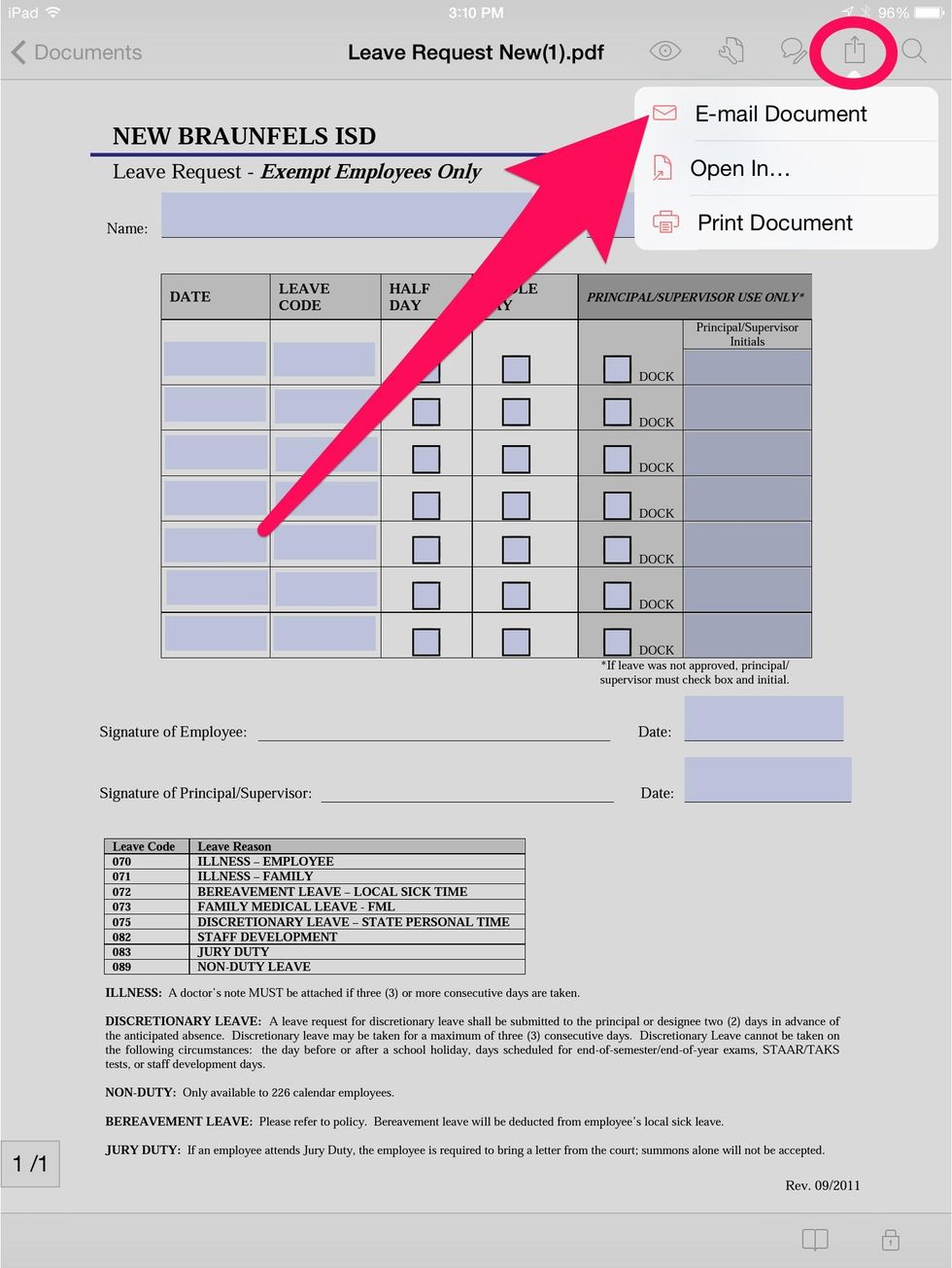 Tap the action button and select "E-mail Document."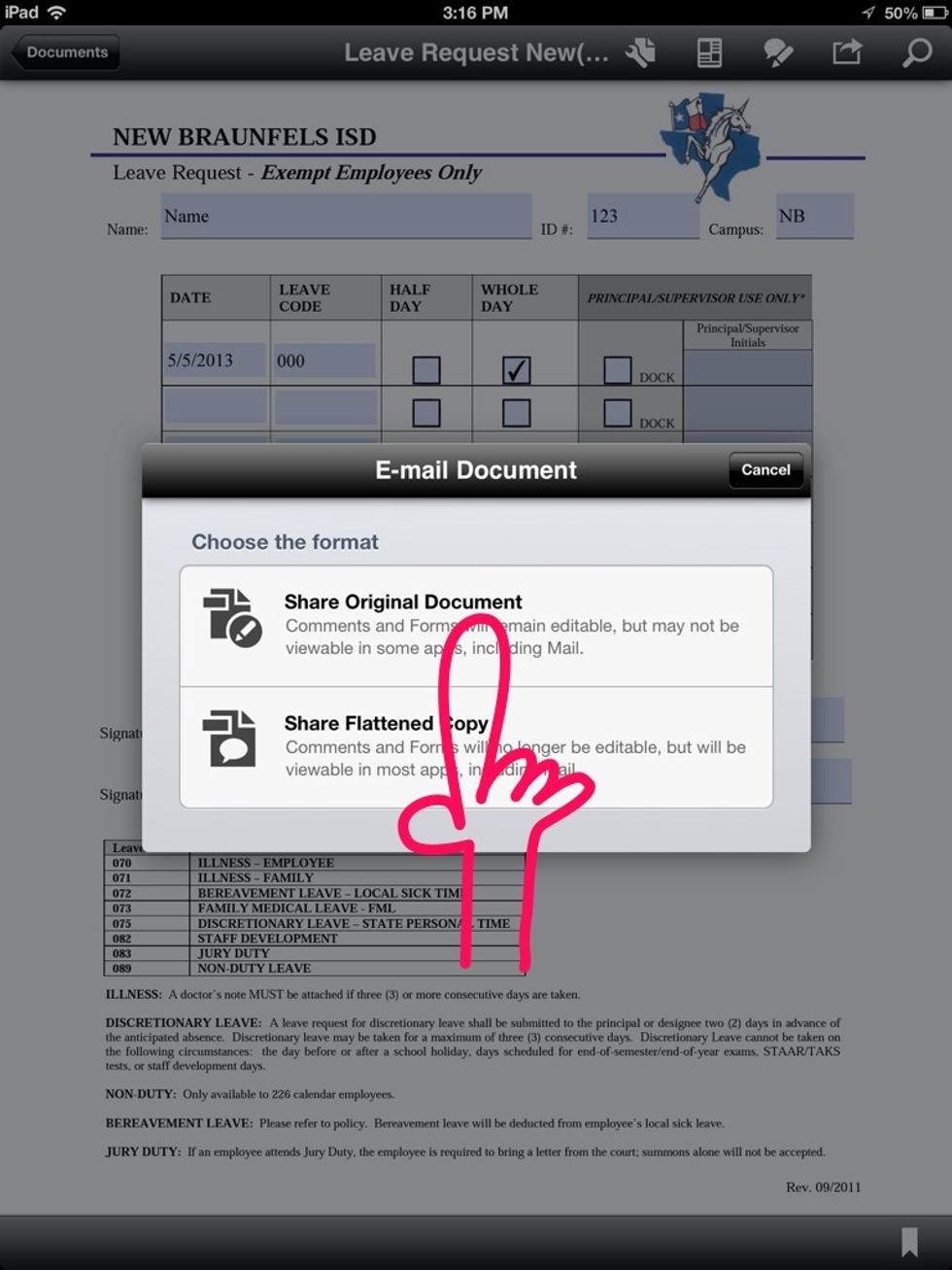 Select "Share Original Document" if you want to preserve form functionality or if you're not sure.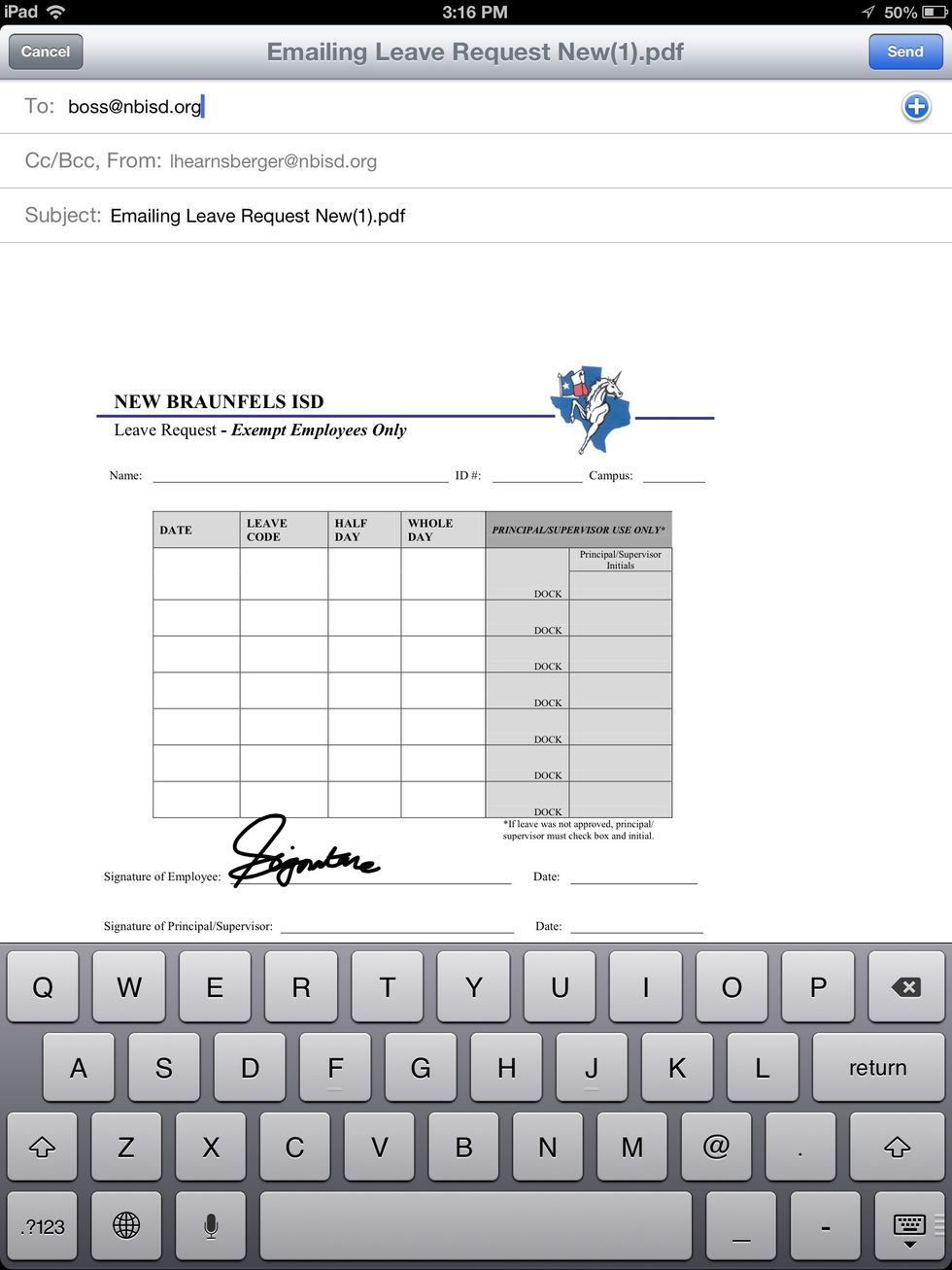 Send the email as usual. Tip 1: CC it to yourself, so you have a copy for your records. Tip 2: The items you entered into the fillable part of the form will only show when viewing in Adobe Acrobat.
If you have any questions, email Laura Hearnsberger.
iPad
Adobe Reader App (free)
PDF