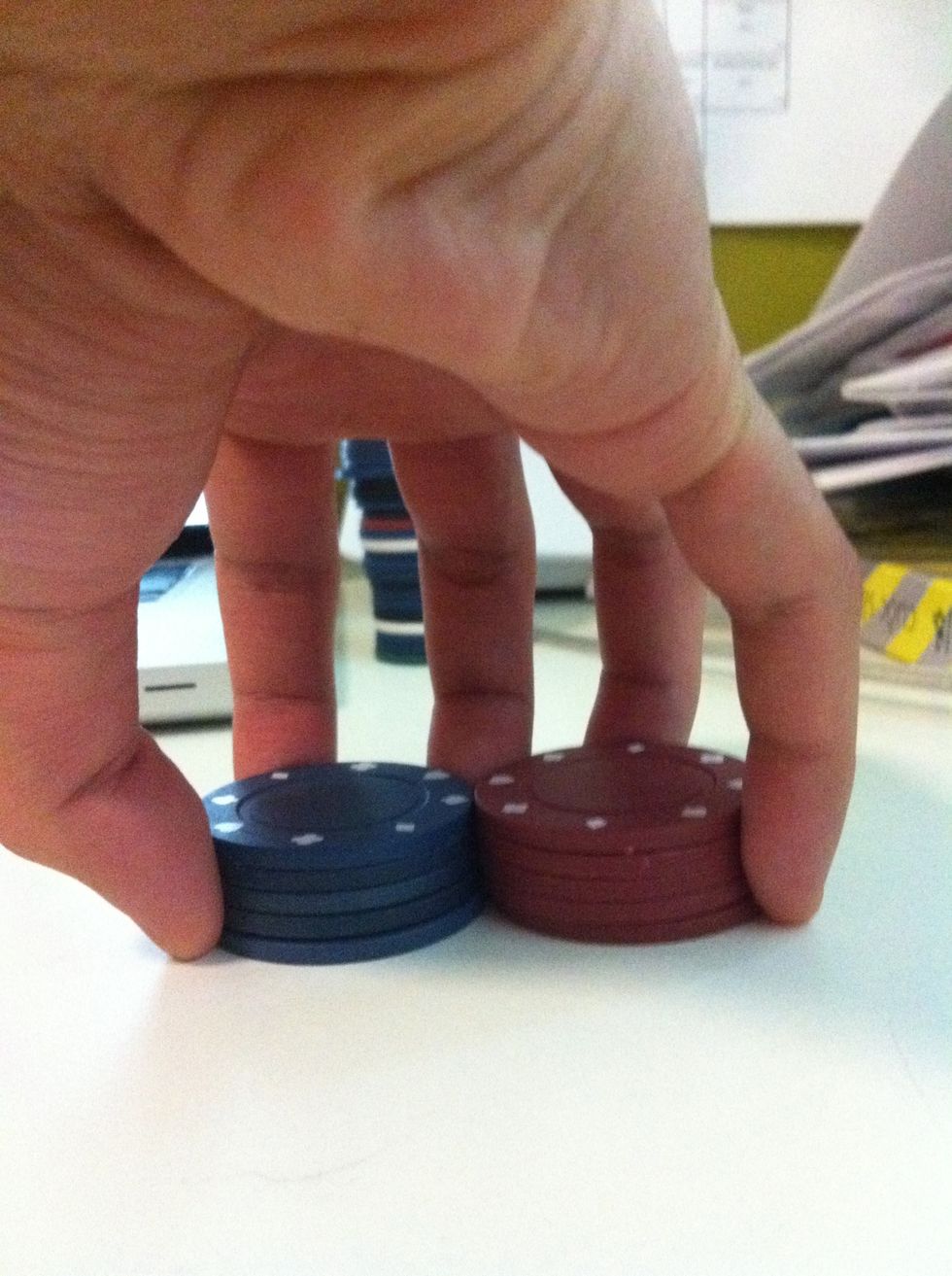 Note the finger placement. Make sure you cut the chips into two equal stacks. Hold them stable with your thumb and index finger on one side and your ring and pinky finger on the other side.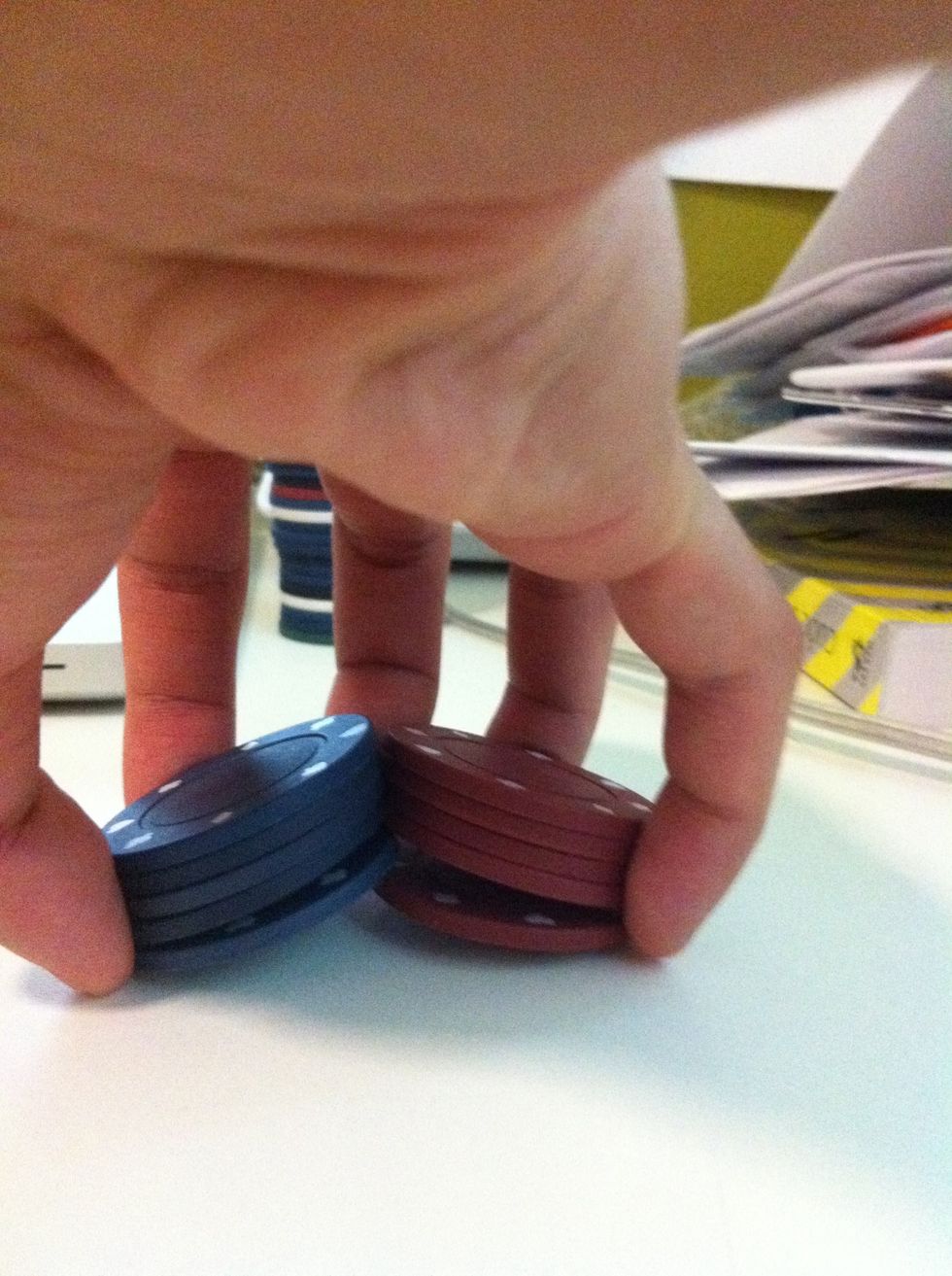 Place your middle finger in between the two stacks. Then use your middle finger to lift the two stacks in the center.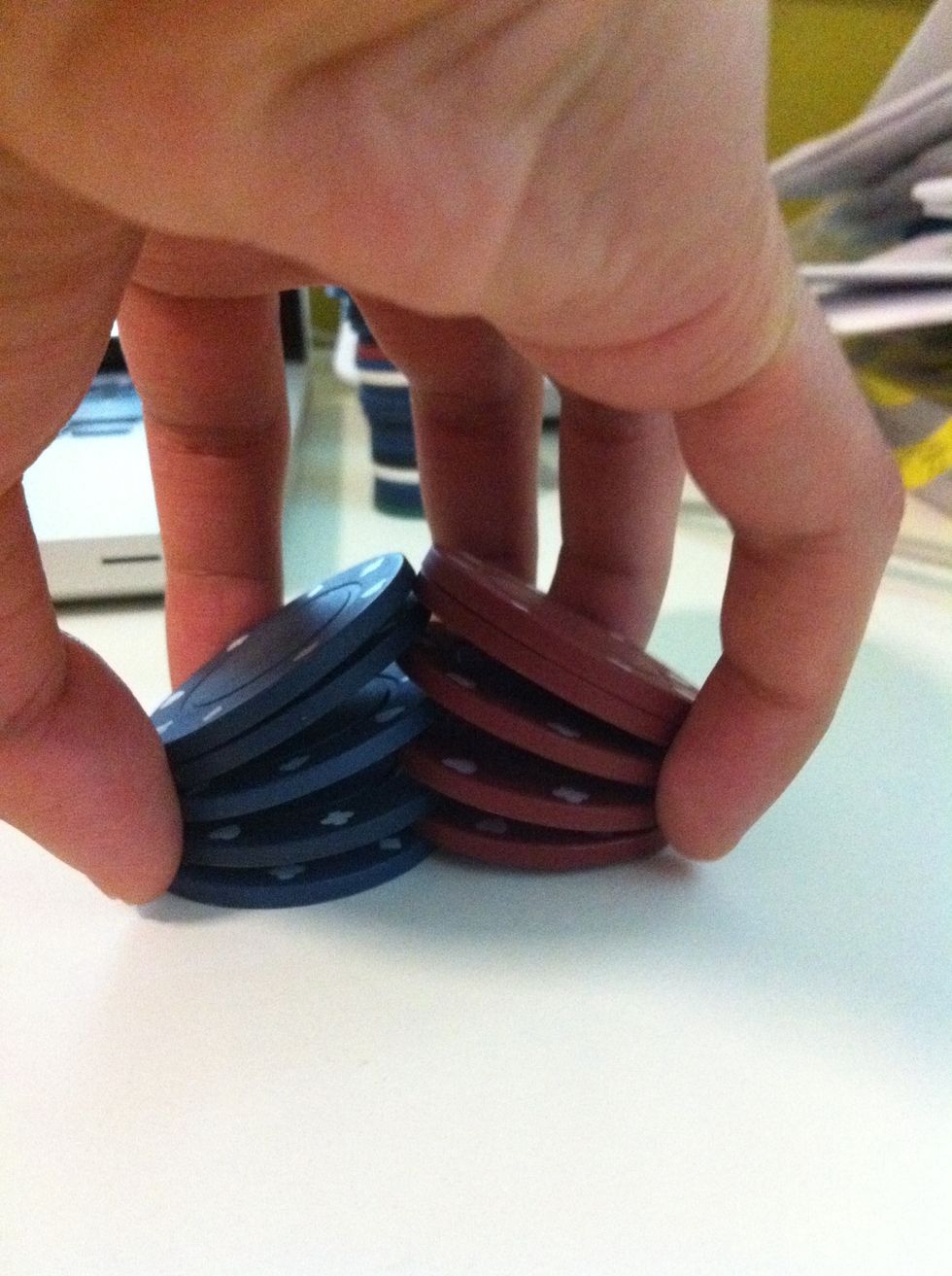 Remember to hold them tightly together on the sides while lifting both stacks up in the center with your middle finger.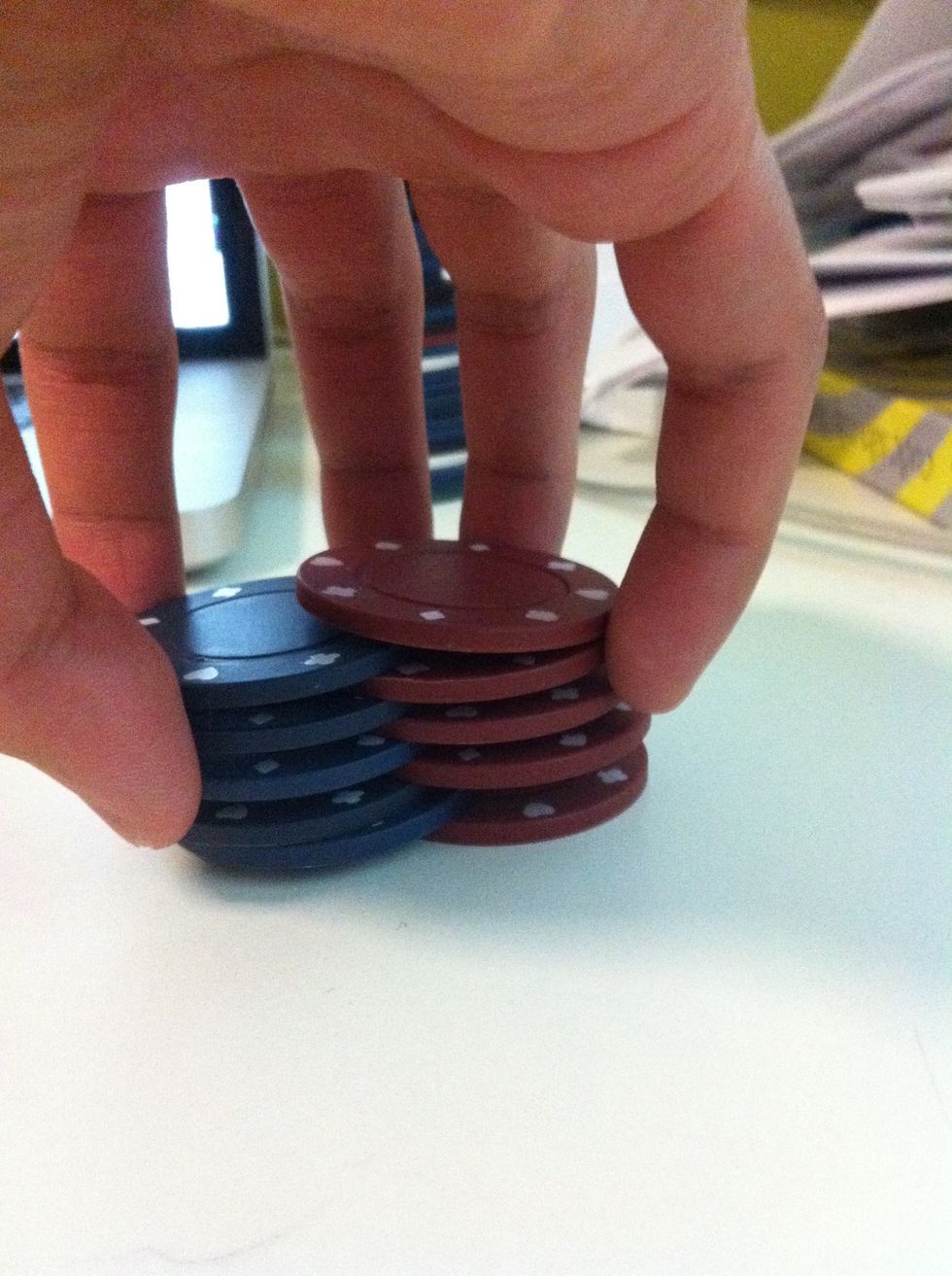 This is what it will look like next.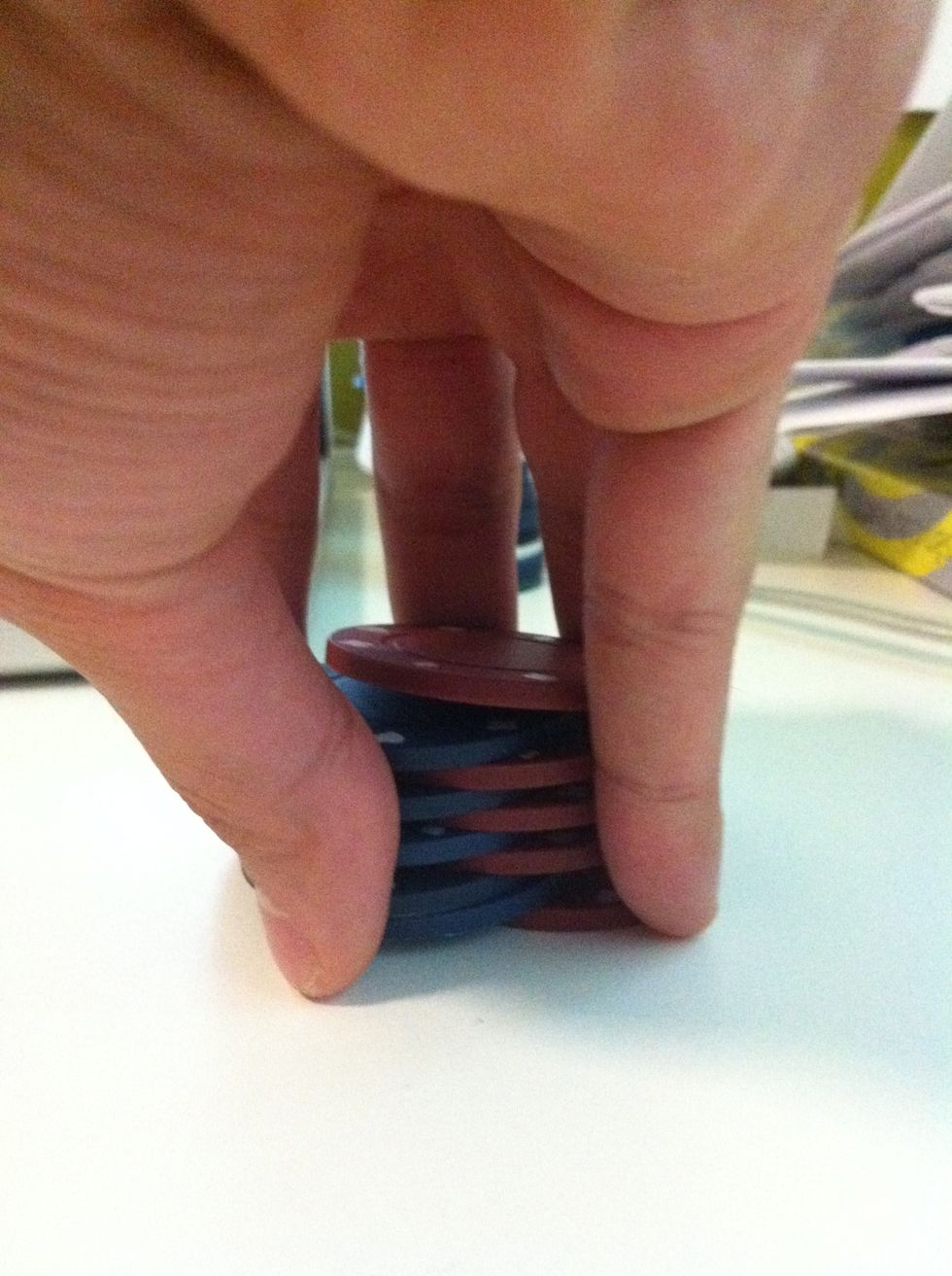 Try to put them into 1 big stack.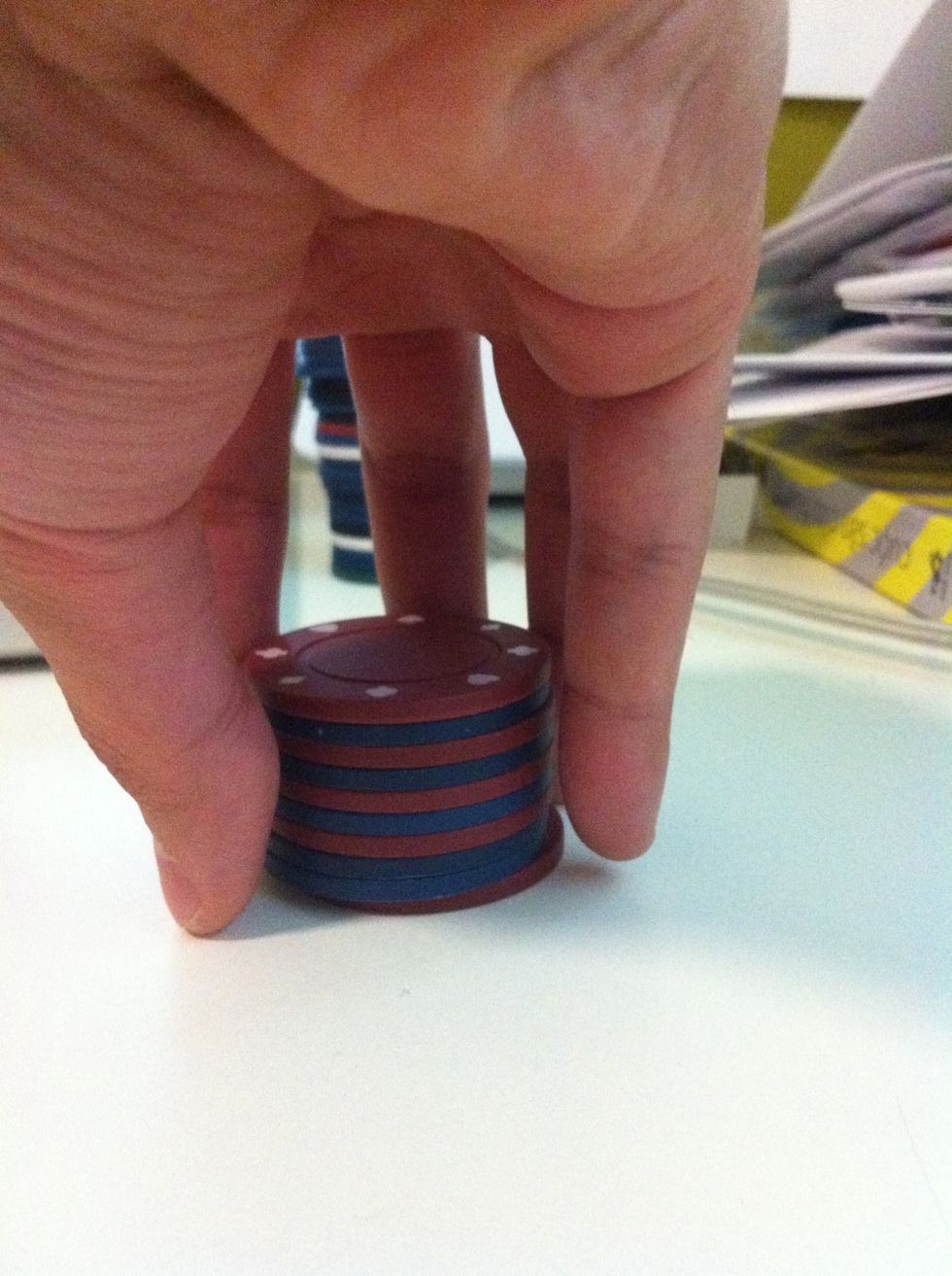 Good luck ! :)
The creator of this guide has not included tools