How to shuck an oyster
This is a quick guide with pics and a short video to show you how to shuck oysters. Happy Shucking!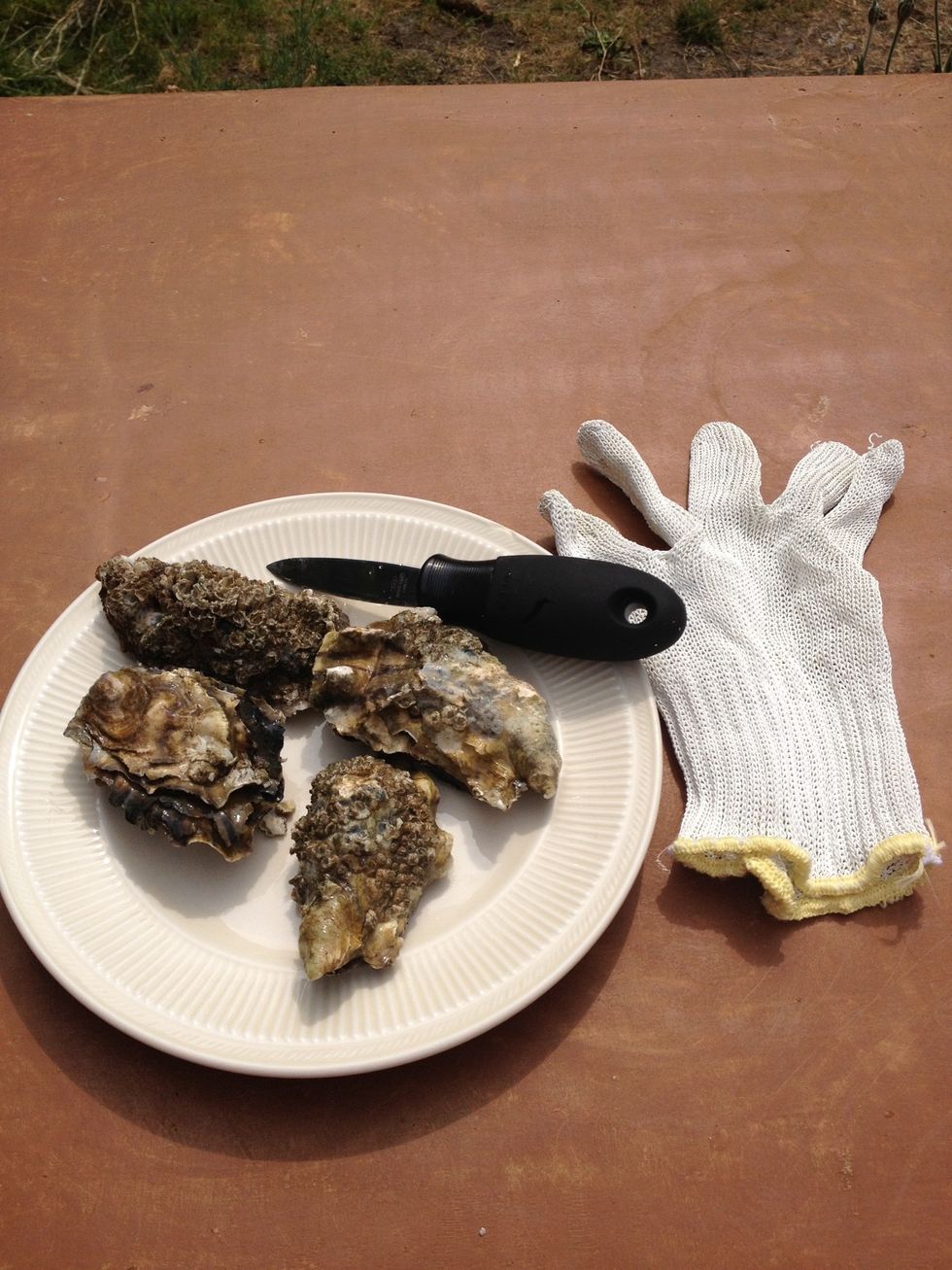 Gather your oysters, shucking knife & glove.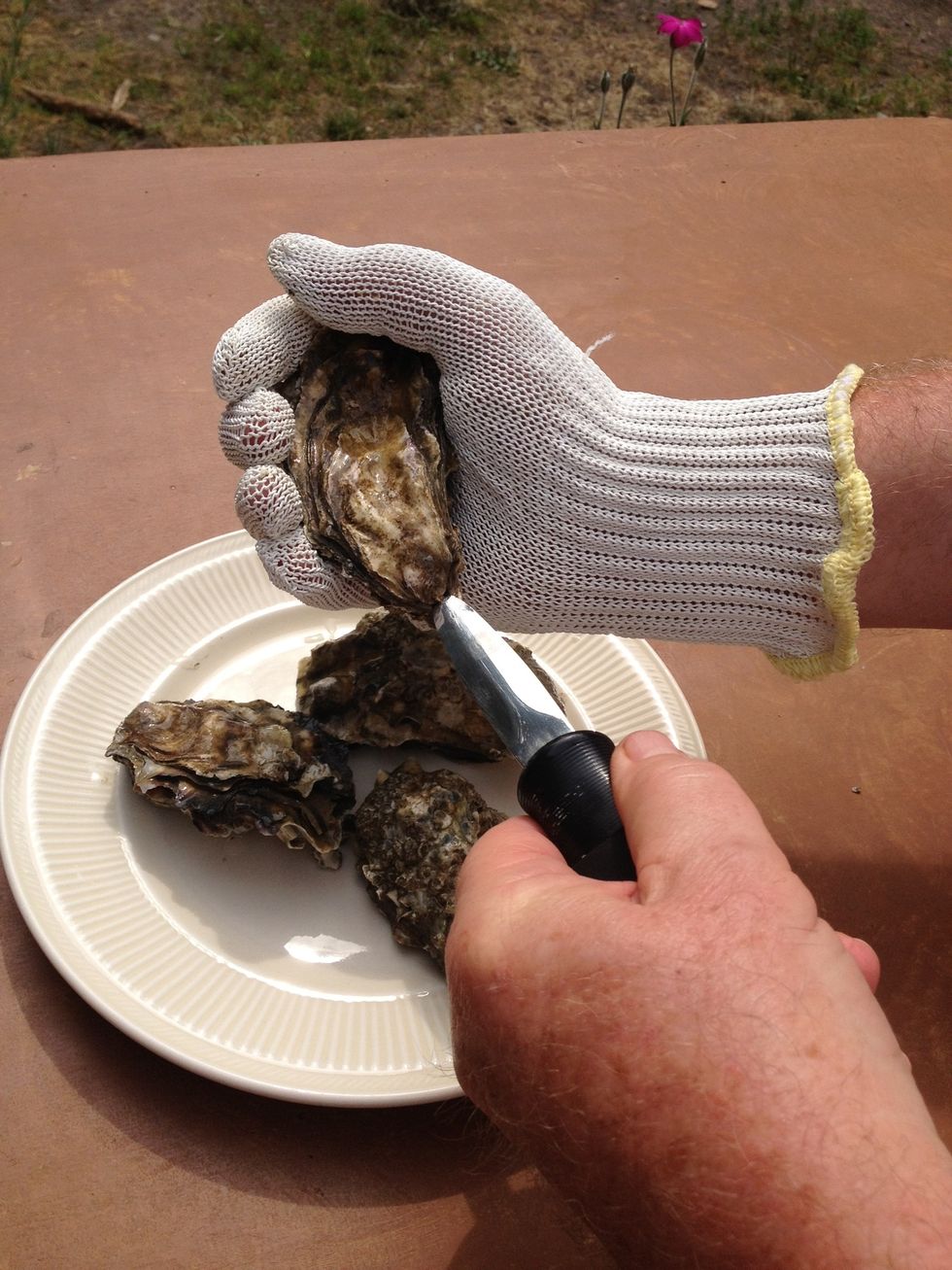 Put on your glove and pick up an oyster. Position the oyster so that the larger part of the oyster is at the top of your hand and the smaller part is on the bottom. Place the knife in your free hand.
Notice the small opening at the bottom of the shell where the knife is inserted. .
Place the tip of the knife between the upper and bottom portion of the shell. You may need to wiggle the knife and force it. Be careful not to slip and stab your other hand.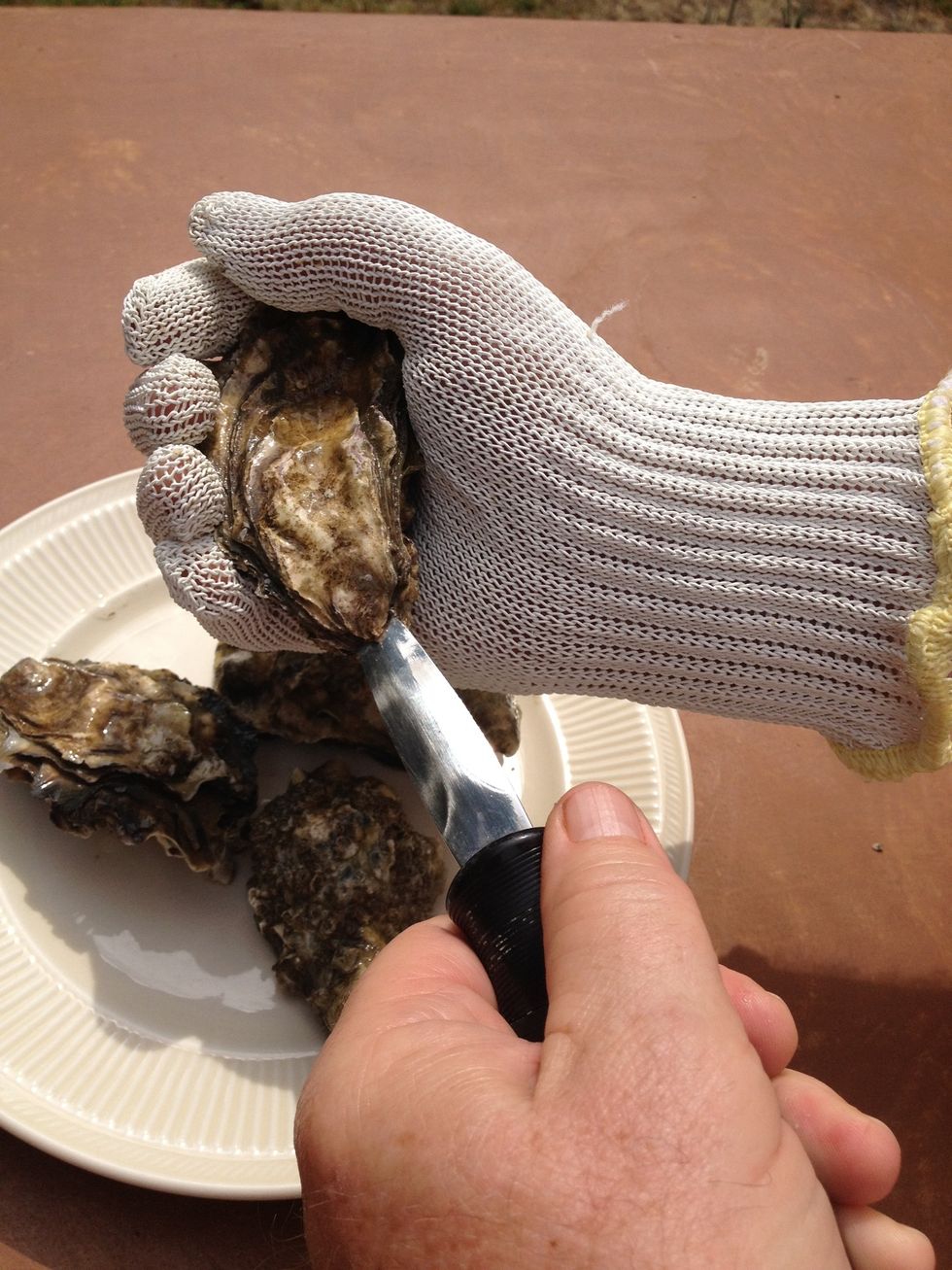 Gently rock the knife back and forth and up and down. Be patient! If the knife slips you could cut yourself.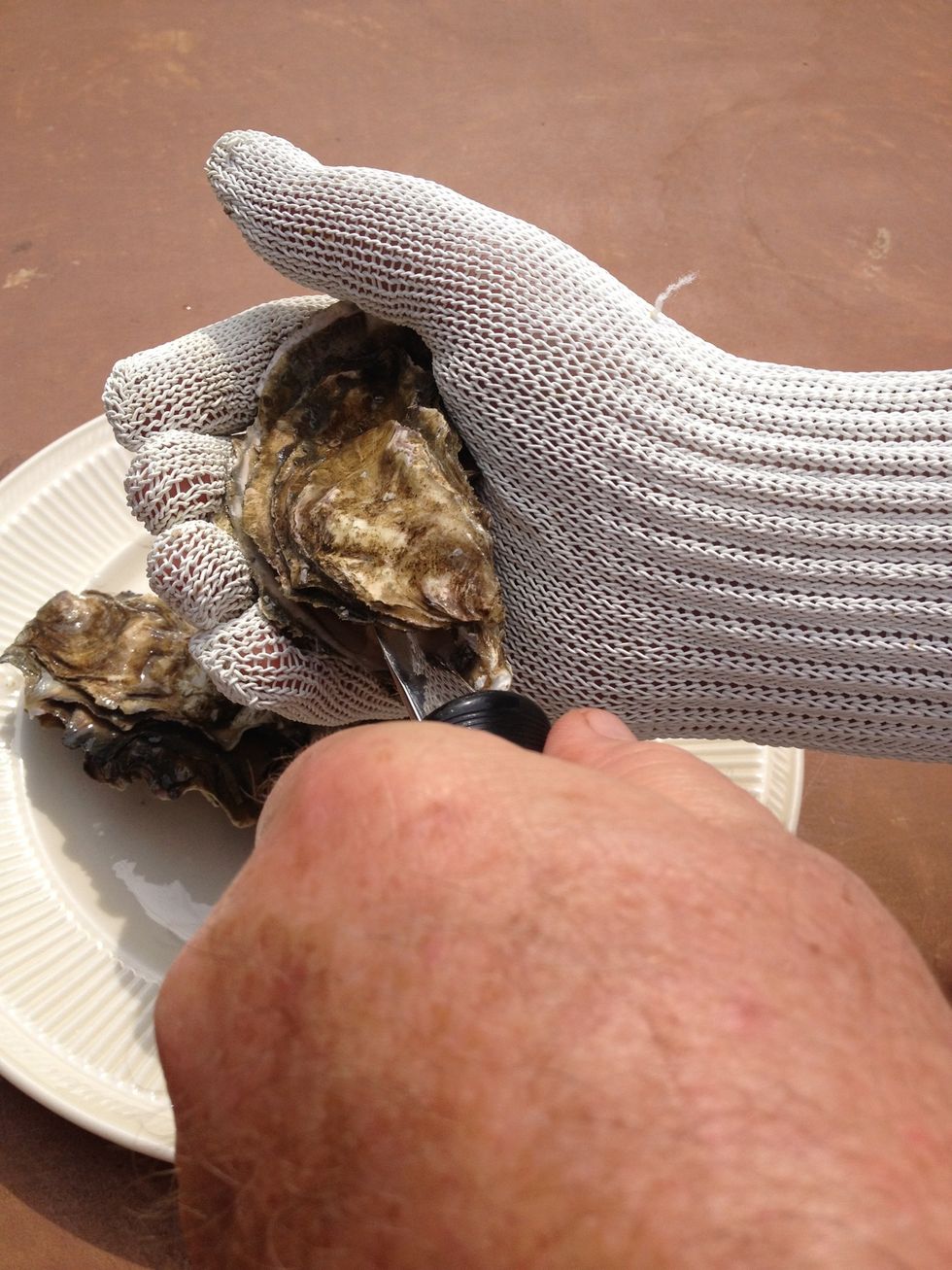 Eventually the shell will loosen and you will be able to dig the knife deeper inside the shell. Position the knife toward the top of the shell and pop it up. The upper shell should pry away.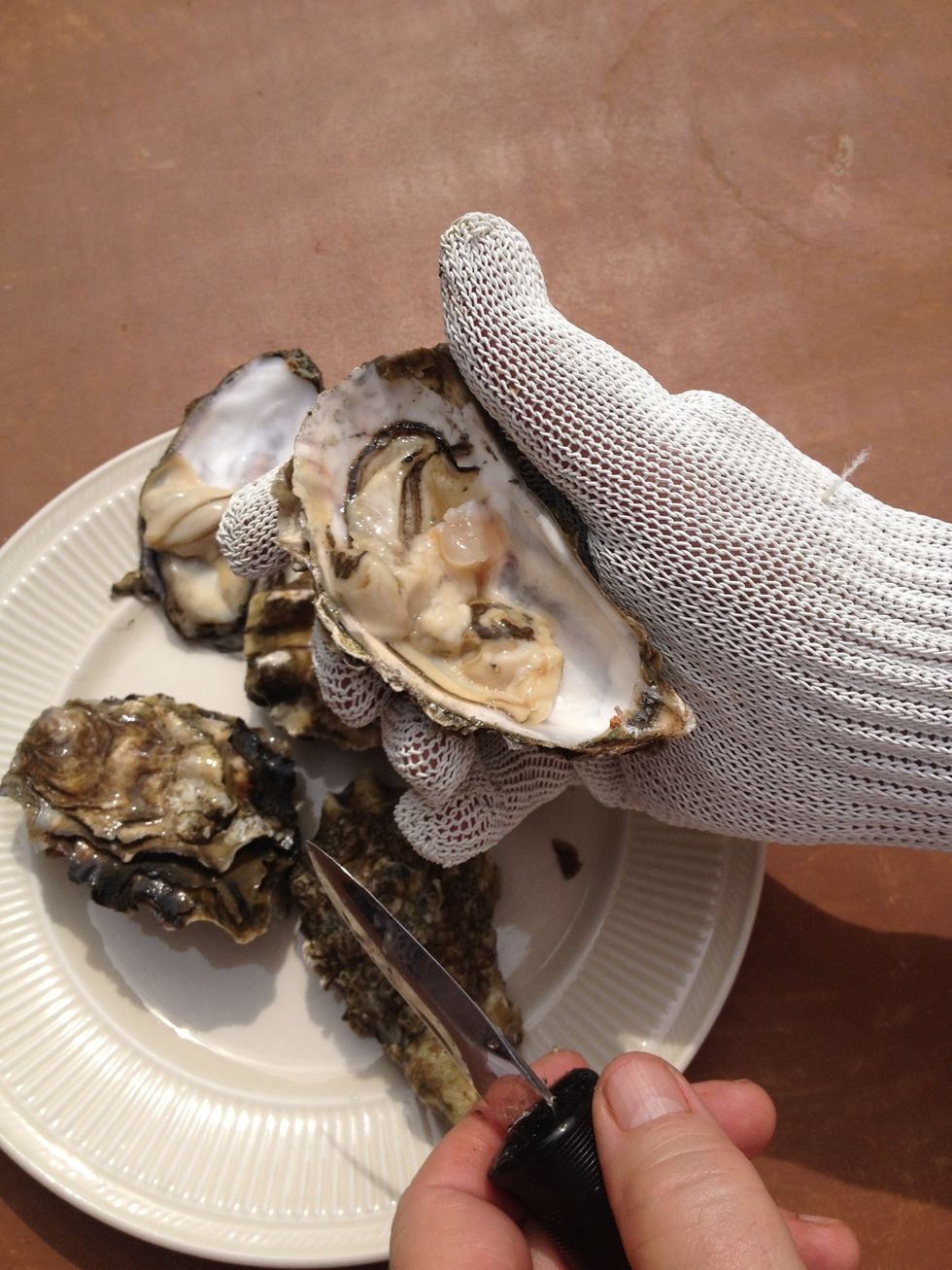 Use the knife to scrape off any excess oyster that is stuck to the top portion of the shell. Run the knife underneath the bottom of the oyster shell with the main oyster meat to loosen it up.
Fresh Oysters
Shucking Knife- available & amazon
1.0 Oyster Shucking Glove- available @ amazon