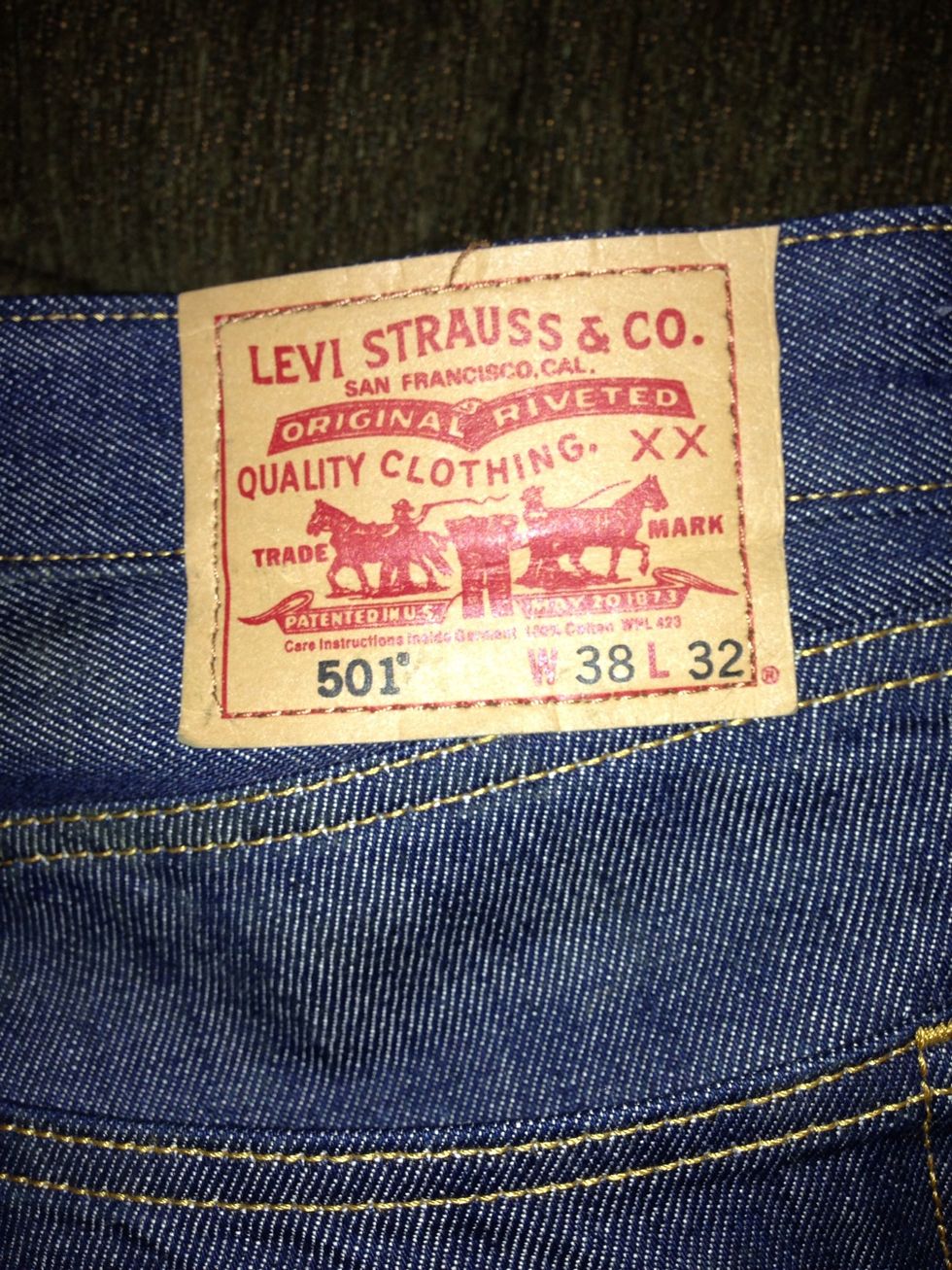 Though I haven't tried any others, I have been extremely happy with the 501s. I even picked up a pair of Levi's 514, though due to how they fit they haven't required a soak.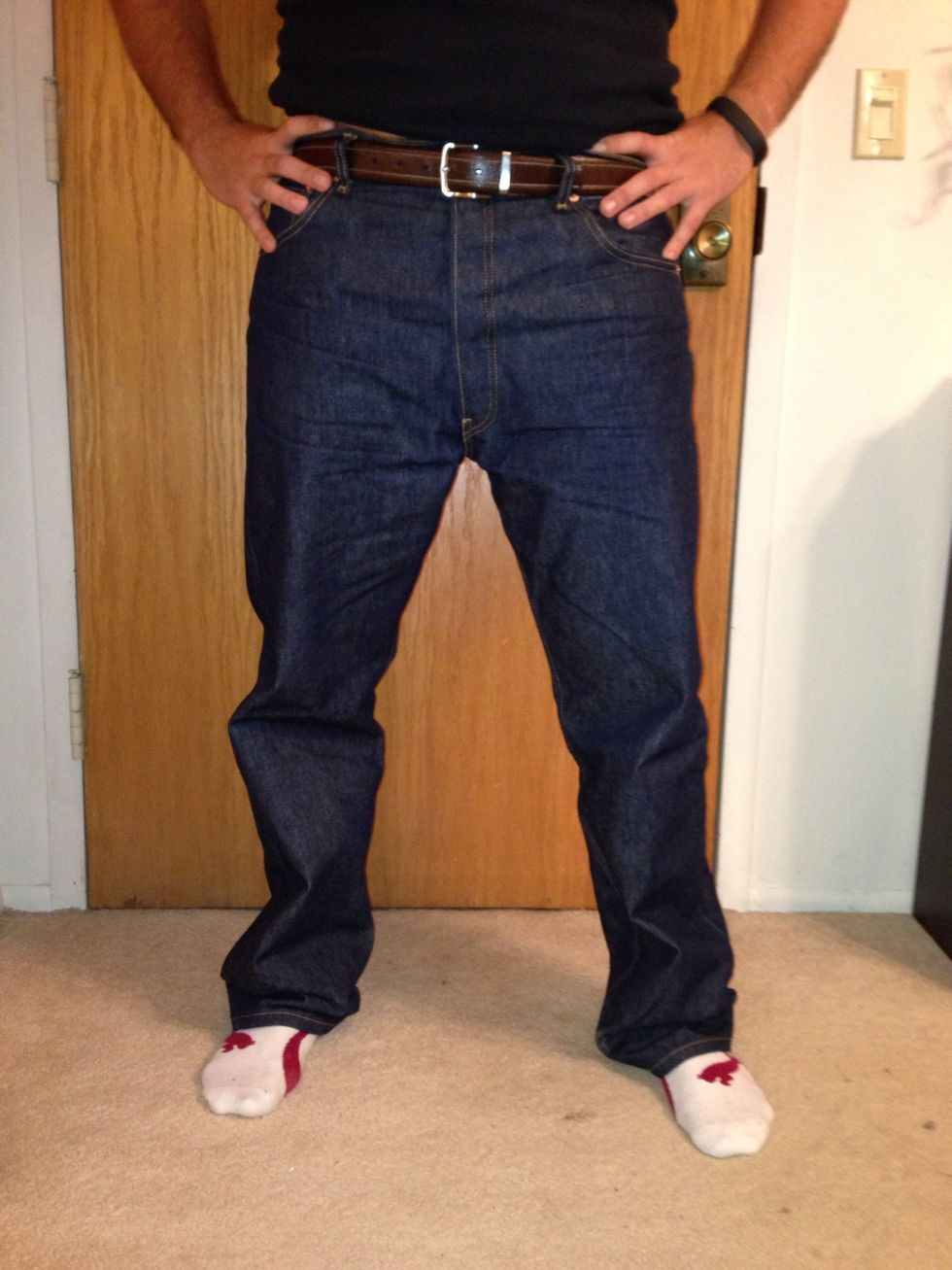 Here they are before the soak. I actually liked their look, but I could tell I would prefer if they were snugger on the legs. I wore these for almost 2 months before the soak to soften them up.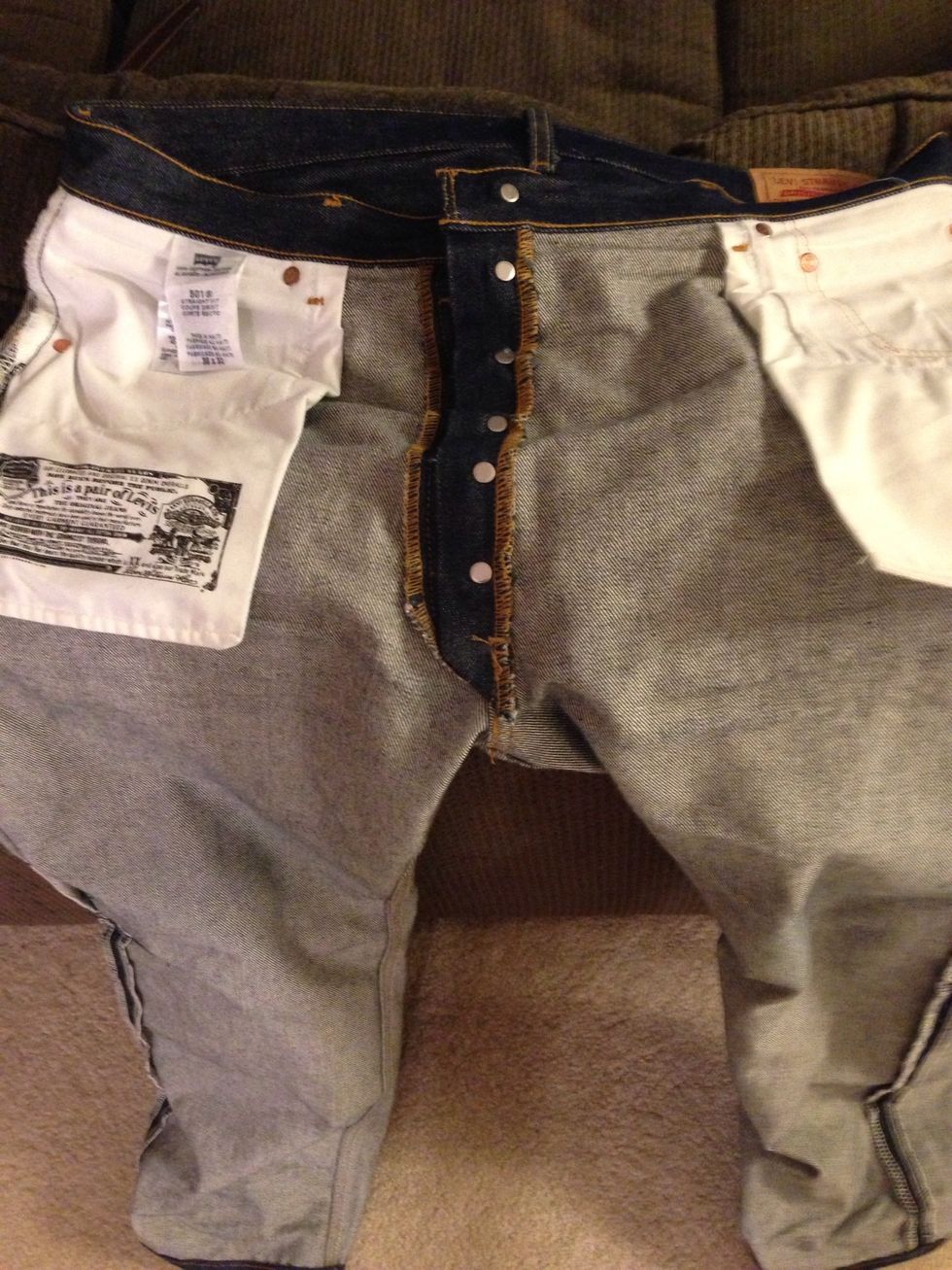 Before putting them in the tub I turned them inside out. This preserves most of the indigo coloring.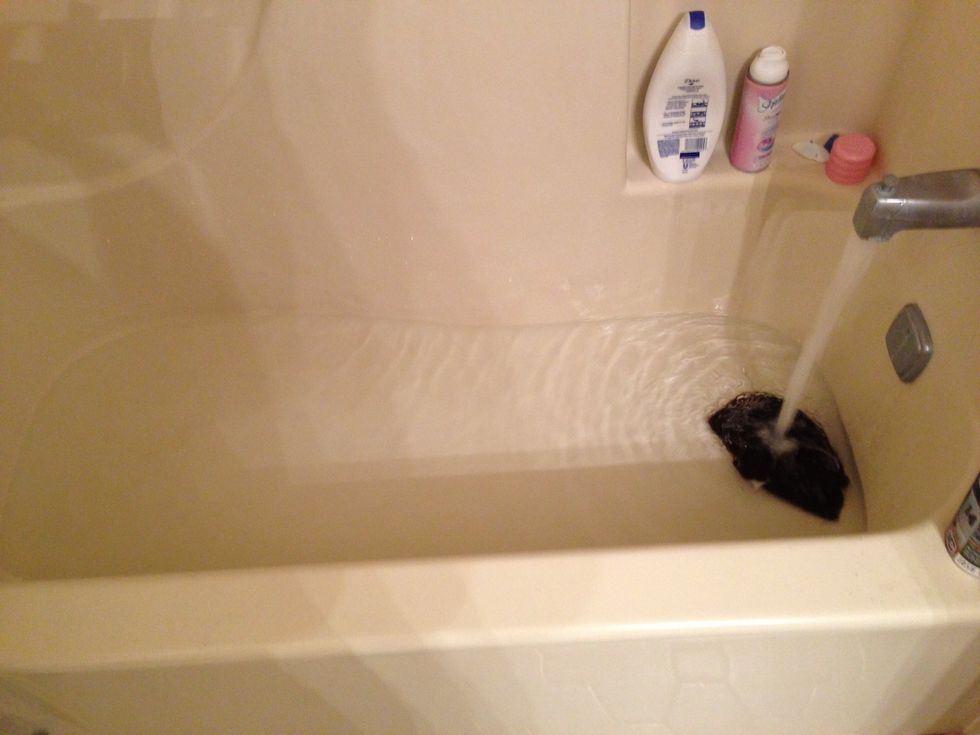 Fill the bathtub with hot water. The hotter the better.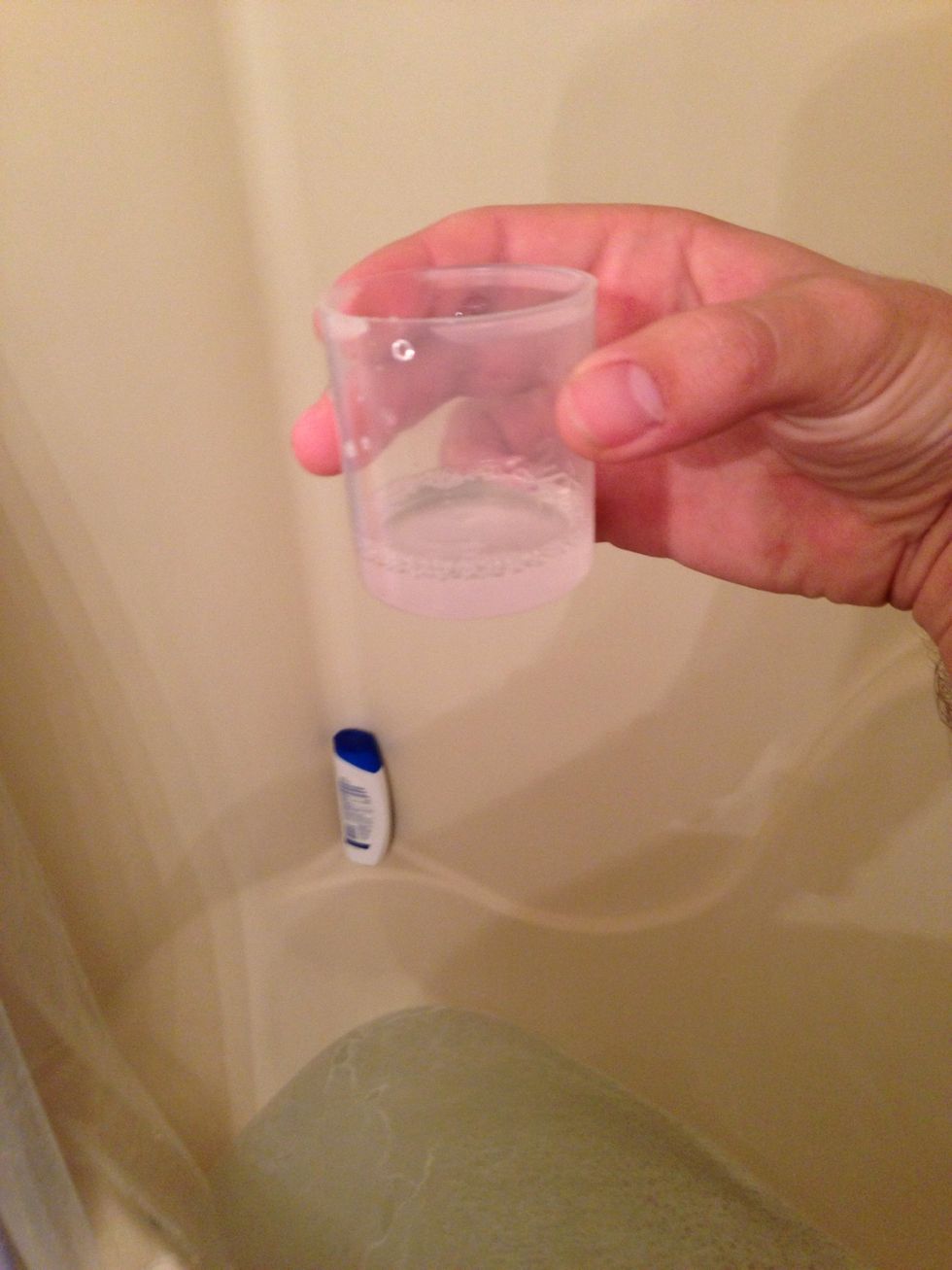 Since I wore these for almost two months prior to the soak, I added a small amount of laundry detergent to the water. This will clean them up a bit (and make your significant other very happy haha)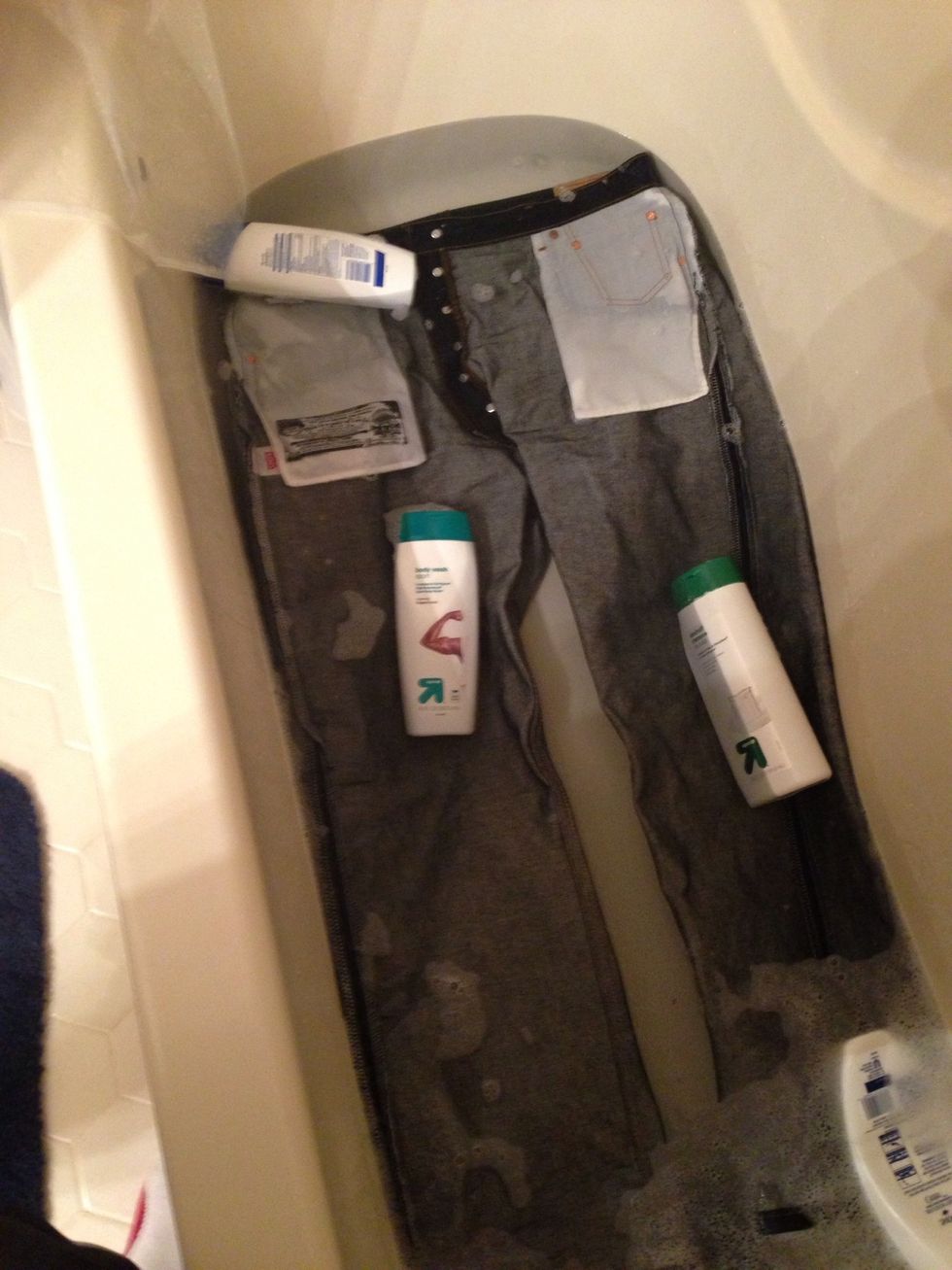 And so it begins! As you can see I am weighting it down with whatever I can find. The water will turn a blueish hue that will wash away when you drain it. No ring! Set a timer for 30 minutes.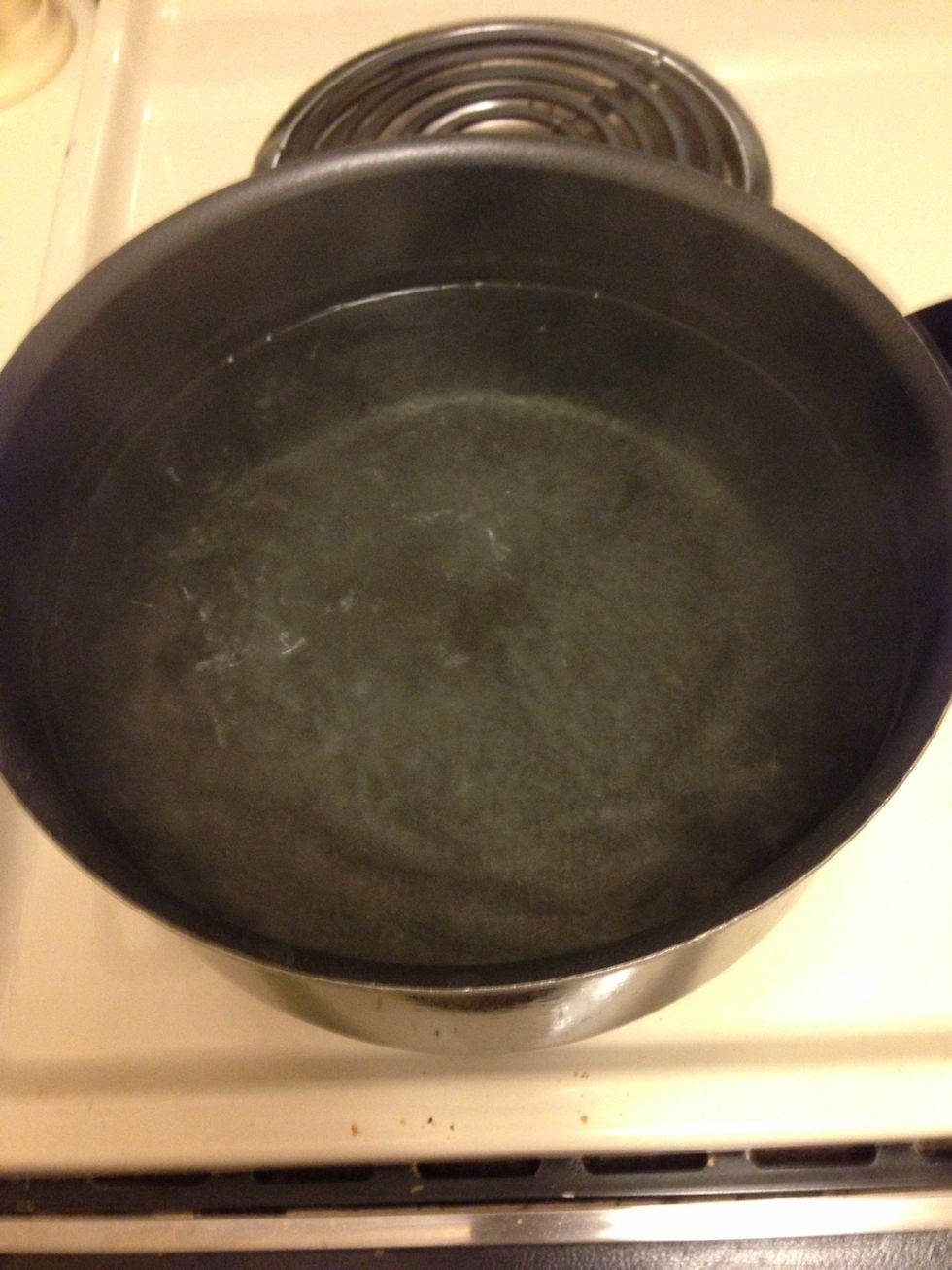 Boil water! When your timer goes off at 30 minutes, add the boiling water to keep your tub hot. Then start another 30 minute timer.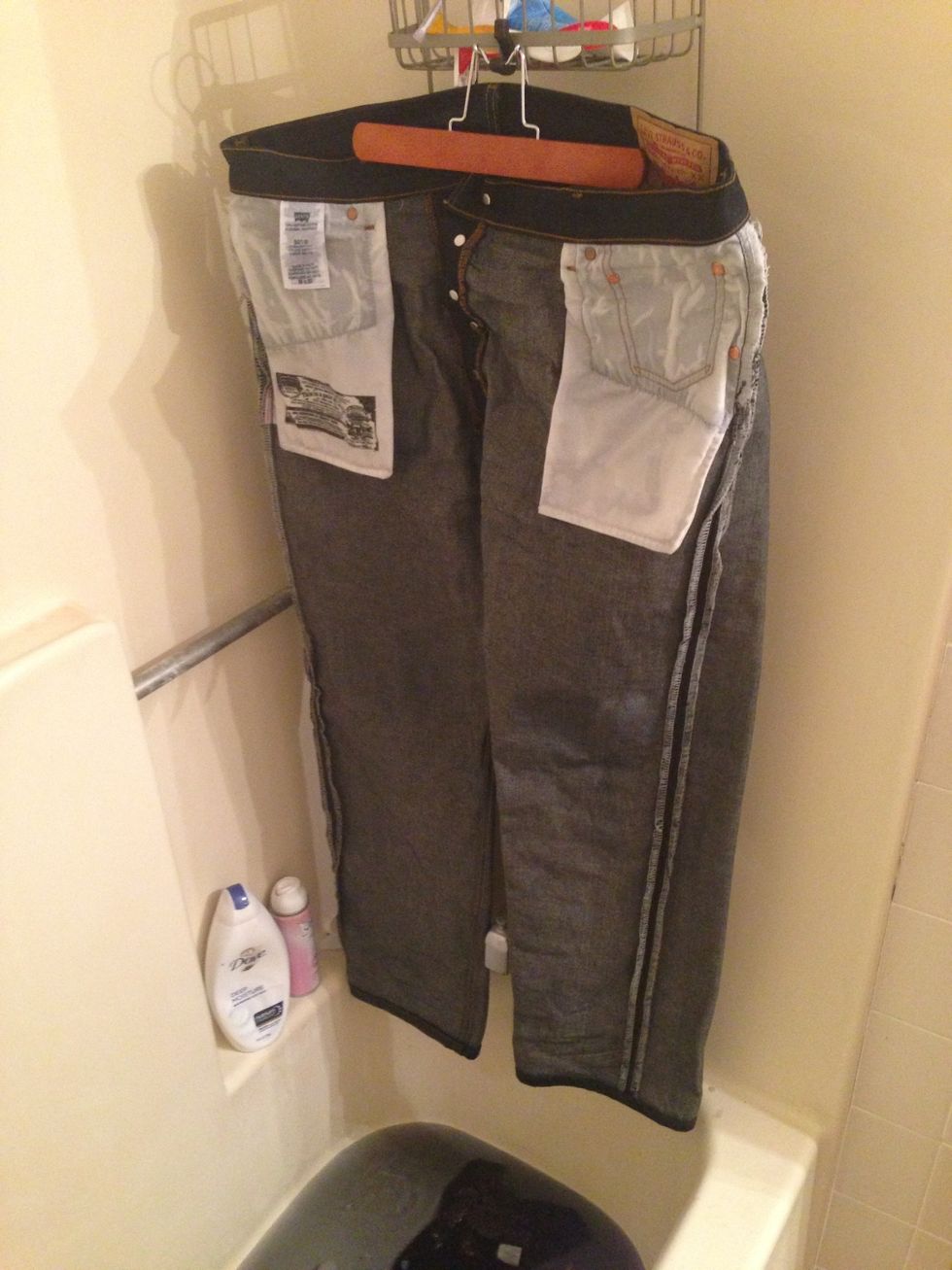 After the hour is up, grab a pants hanger and it's time to drip dry! Once again set your timer for 60 minutes. As you can already see the indigo is already running off the pants into the tub.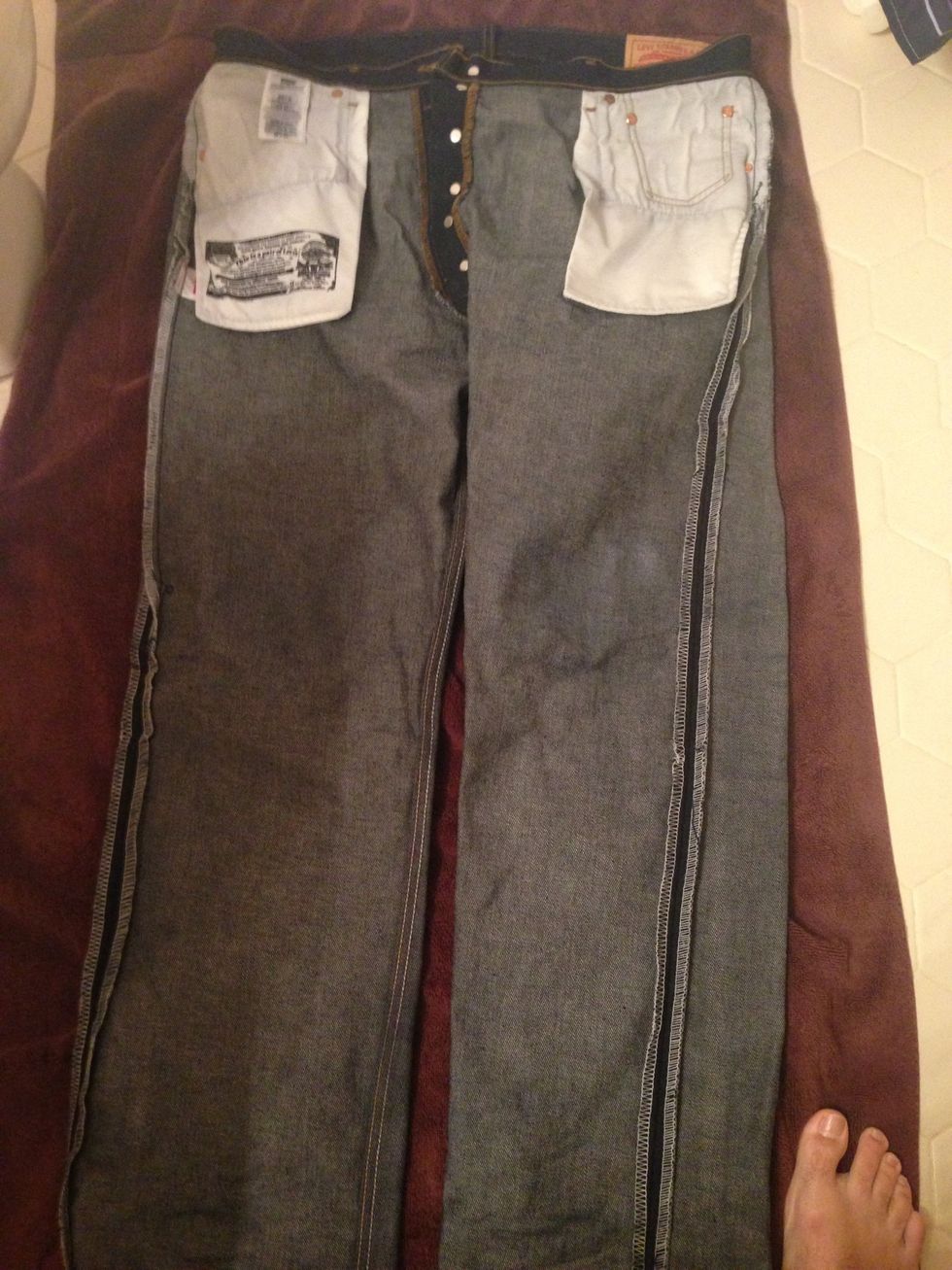 After the hour of hang drying, place them down on a towel.
Place another towel on top and walk on them to take off any excess water.
Wear them damp!!! This way the jeans shrink and conform to your body. As you can see they have already shrunk nicely and fit way better than before.
Pair of Levi's 501 Shrink to Fit
Bath tub