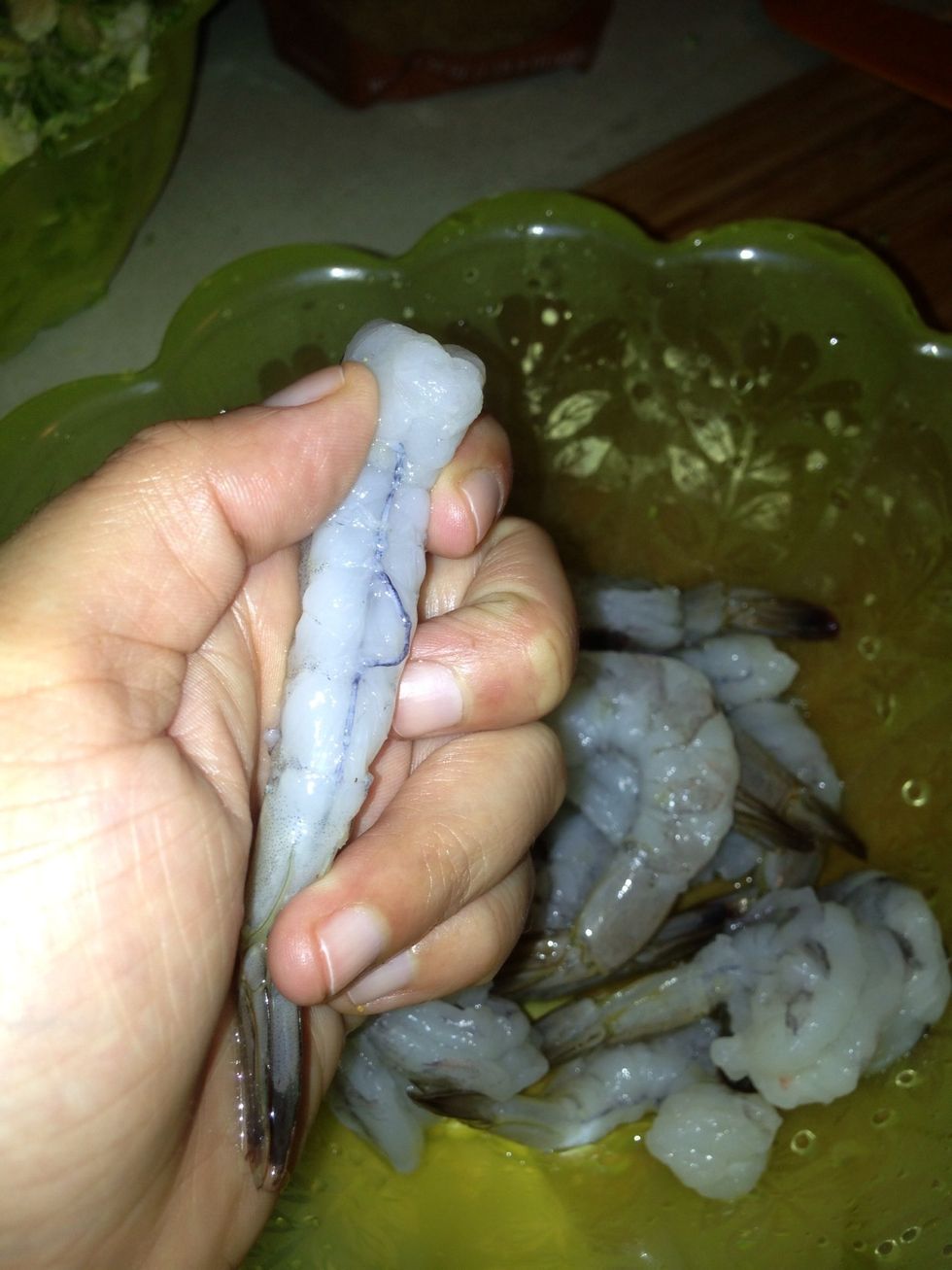 Pre heat oven to 425. Wash broccoli and shrimp. It's never truly deveined.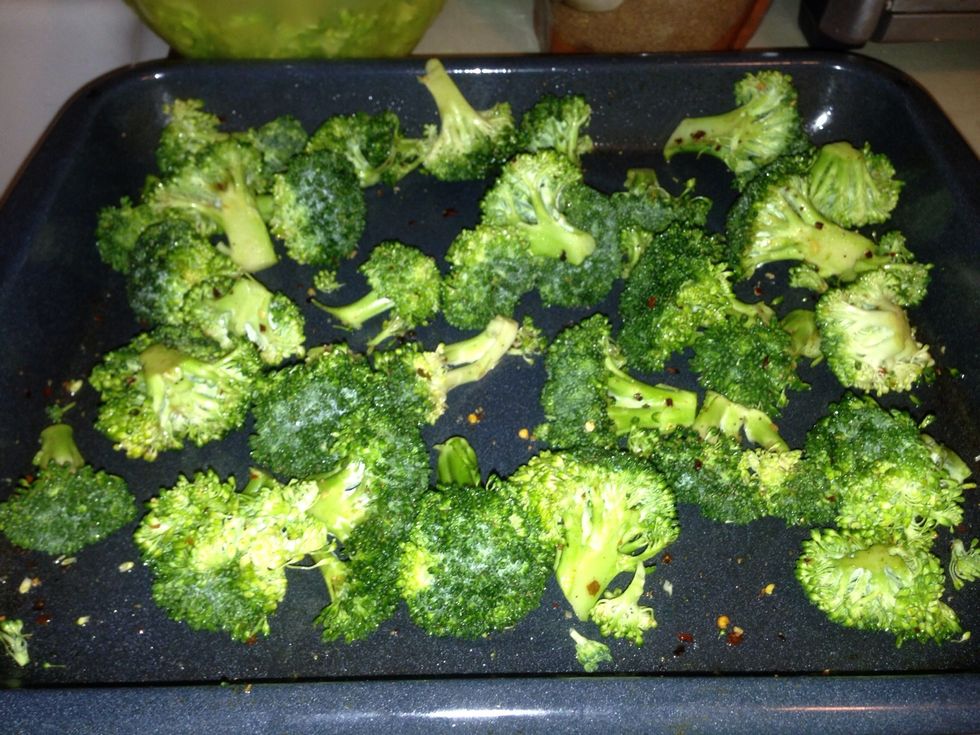 Place broccoli in baking pan and massage the oil, salt, pepper, Mrs. Dash, red pepper. Roast for 10 minutes.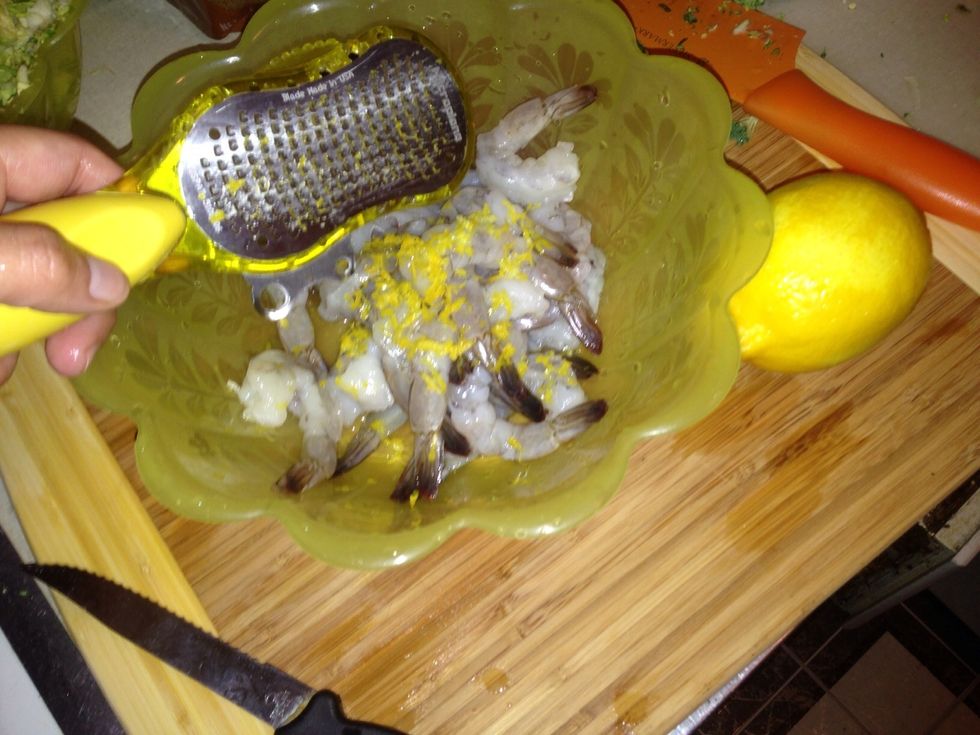 Meanwhile, toss together shrimp, 1 tbs of olive oil, salt and pepper lemon zest.
When broccoli been in oven for 10 min add shrimp to broccoli and toss.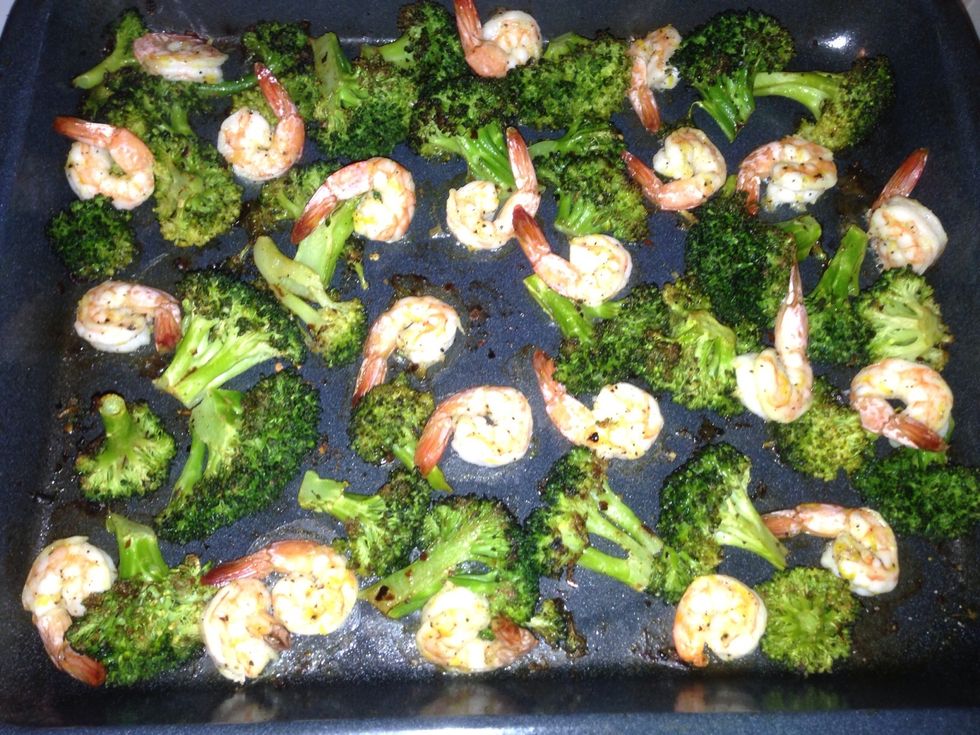 Roast for another 10 min and you are done. Squeeze lemon juice from lemon and serve.
Shrimp
Broccoli
Olive oil
Extra spicy seasoning Mrs. Dash
Crushed red pepper
Lemon, lemon zest
Sea salt
Pepper