How to show day & date in the ipad notification center
Show Day & Date in the iPad Notification Center
4
I often find I want to quickly confirm today's date or day while using my iPad. I could keep the Calendar app running & 4-finger swipe up to reveal the multitasking bar but there is another way.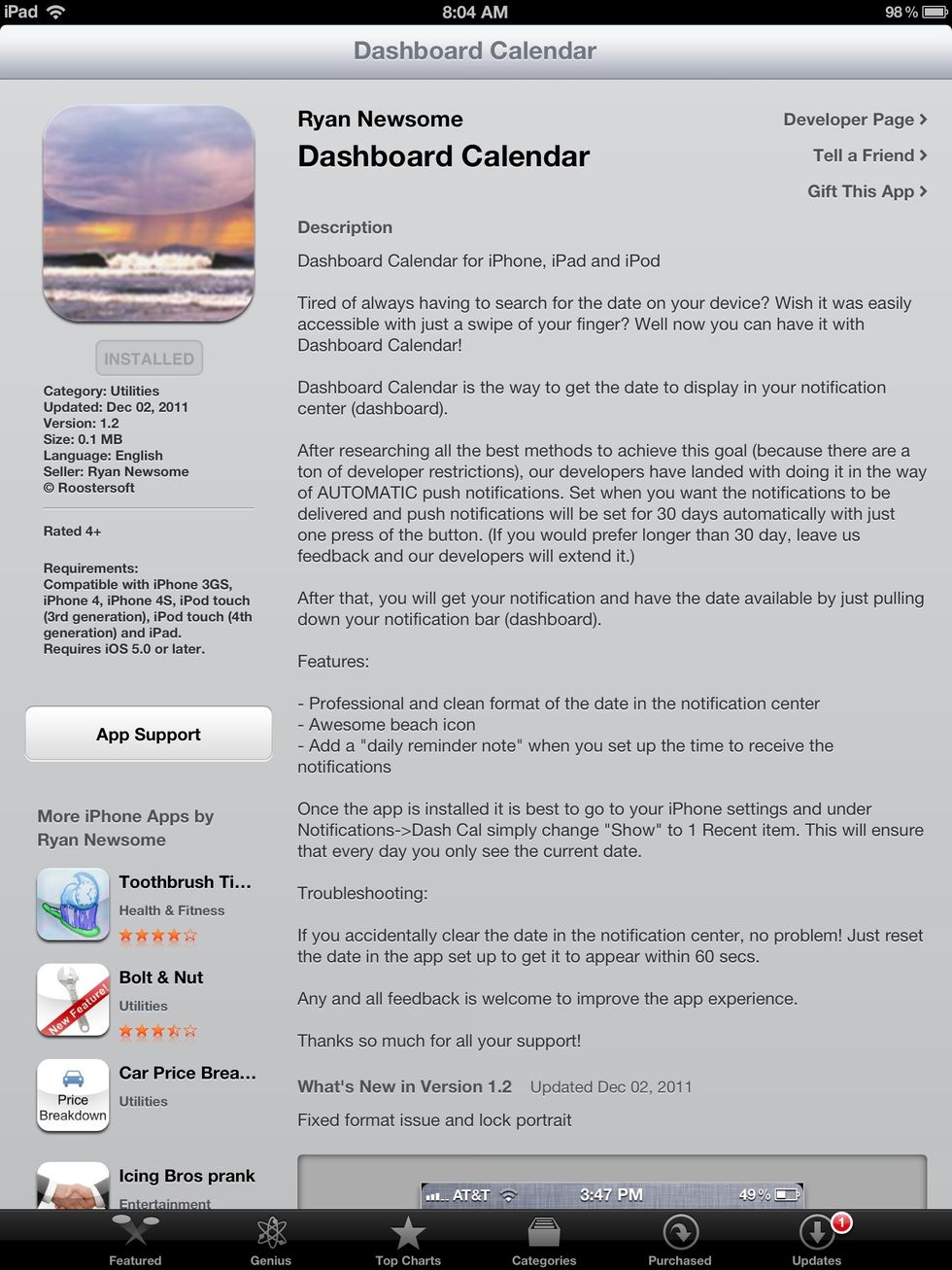 This app will add the info to the Notification Center. The next page of this guide shows how this looks. Copy & paste the link shown into your browser to go directly to this app in the App Store.
http://itunes.apple.com/us/app/dashboard-calendar/id480587181?mt=8&uo=4
Once the app is installed, it is suggested you go to Settings->Notifications->Dash Cal and change "show" to 1 Recent Item. This will insure you only see the current date.
The creator of this guide has not included tools