Shoot Products for the Local Exclusive Program
4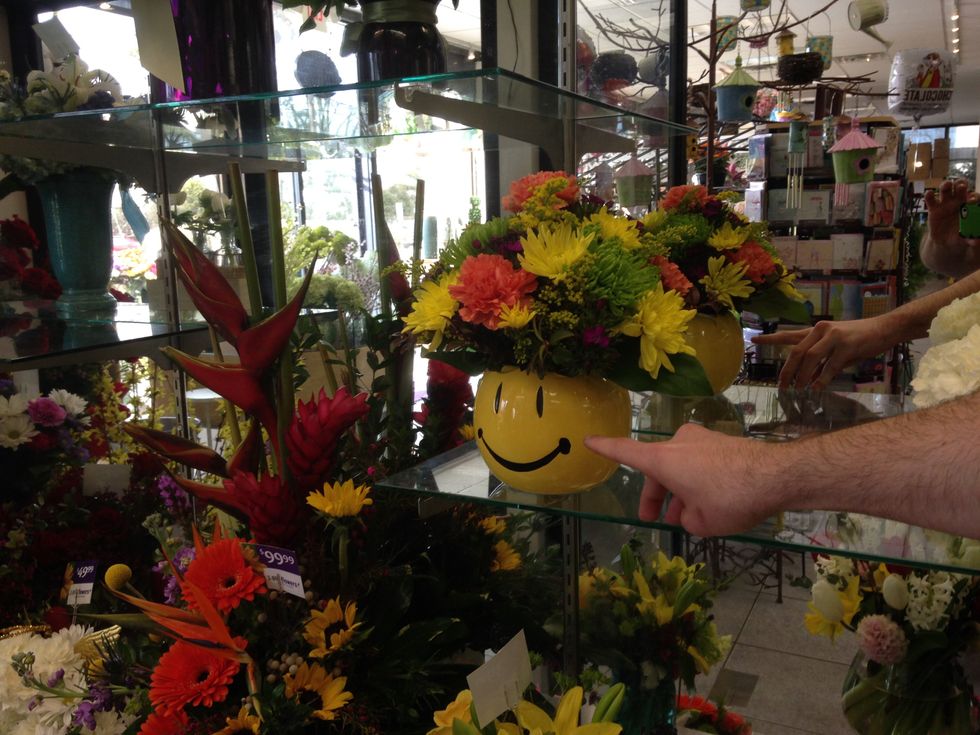 Choose your Truly Original Arrangement. Pick something that sells in your area, identifies your local community, and really shows customers who you are!
Create your set. In this example we were able to create a smooth white background using white tri-fold poster board and a white piece of tissue paper.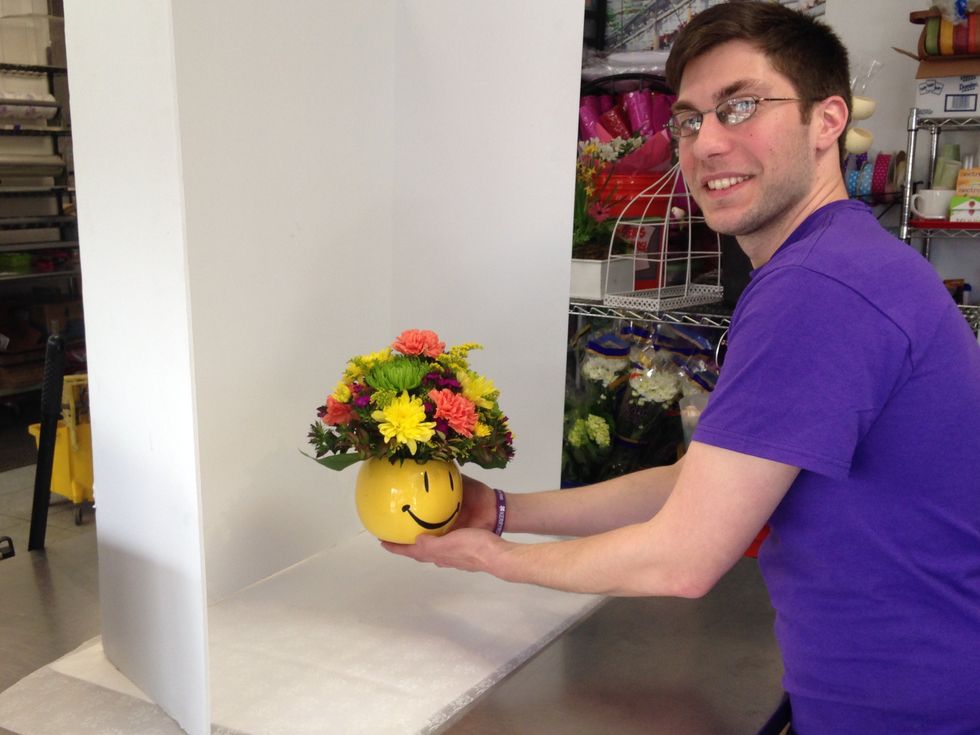 Place your arrangement on your set. Ensure the arrangement is well lit to get the best pictures. Natural light works best or lighting the arrangement above and to the side.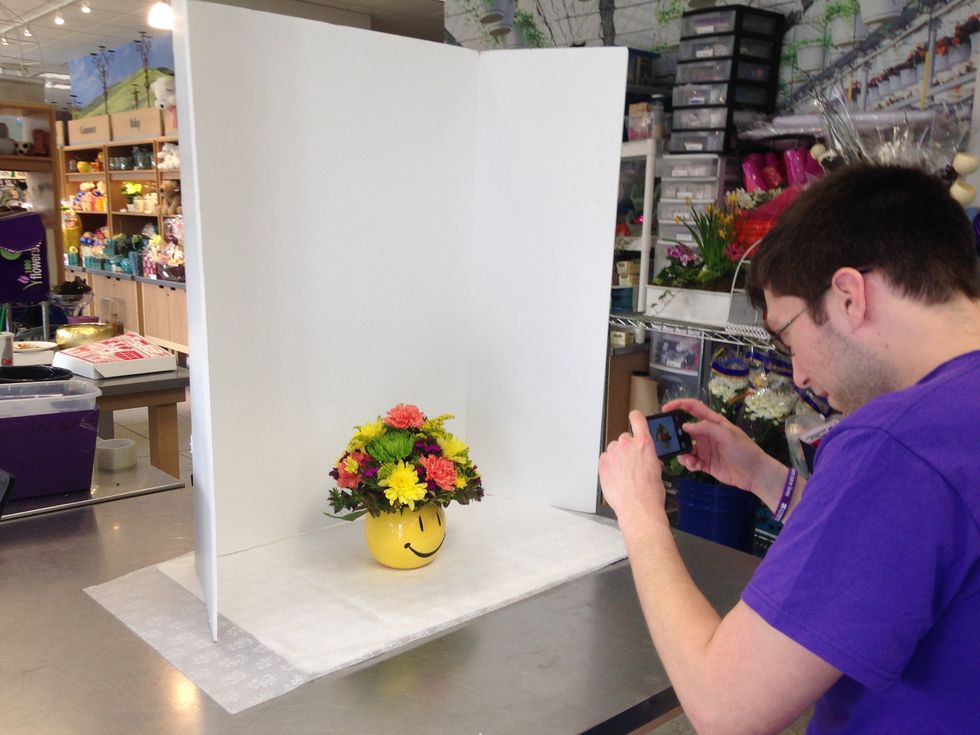 Take your Pictures! Take steady, clear pictures so your arrangements really stand out. A tri-pod can be a vital tool . In this example we are using an I-Phone and the photos came out great!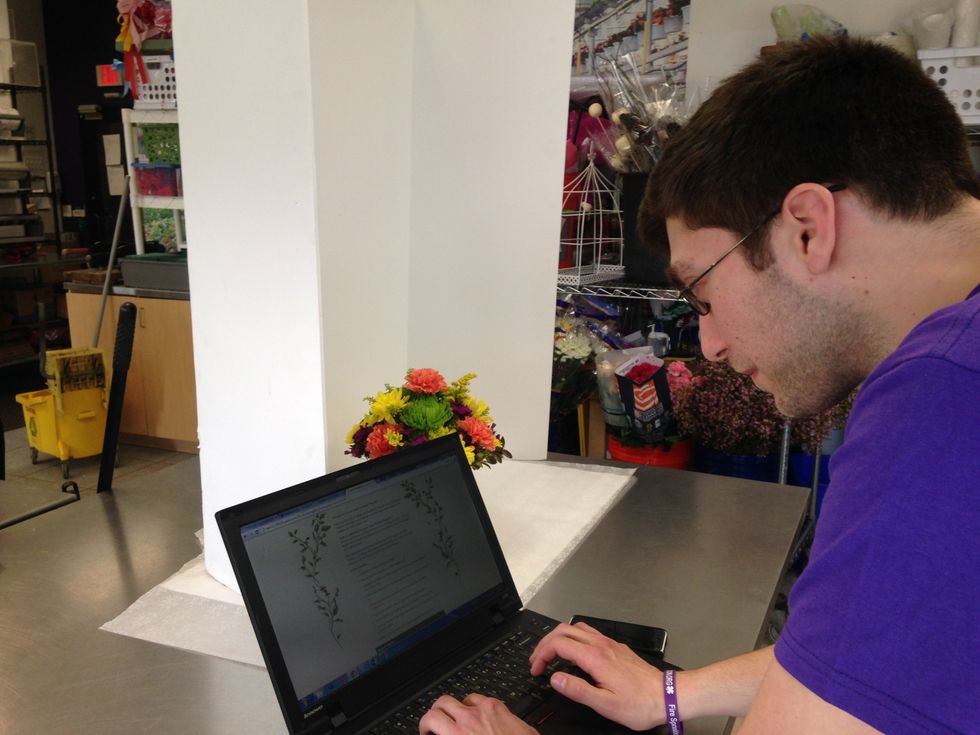 Submit your Images online using http://tiny.cc/localexclusive Tell us all about your product! Please have ready the sizing, recipe, a description, Inspiration story, and your shop information.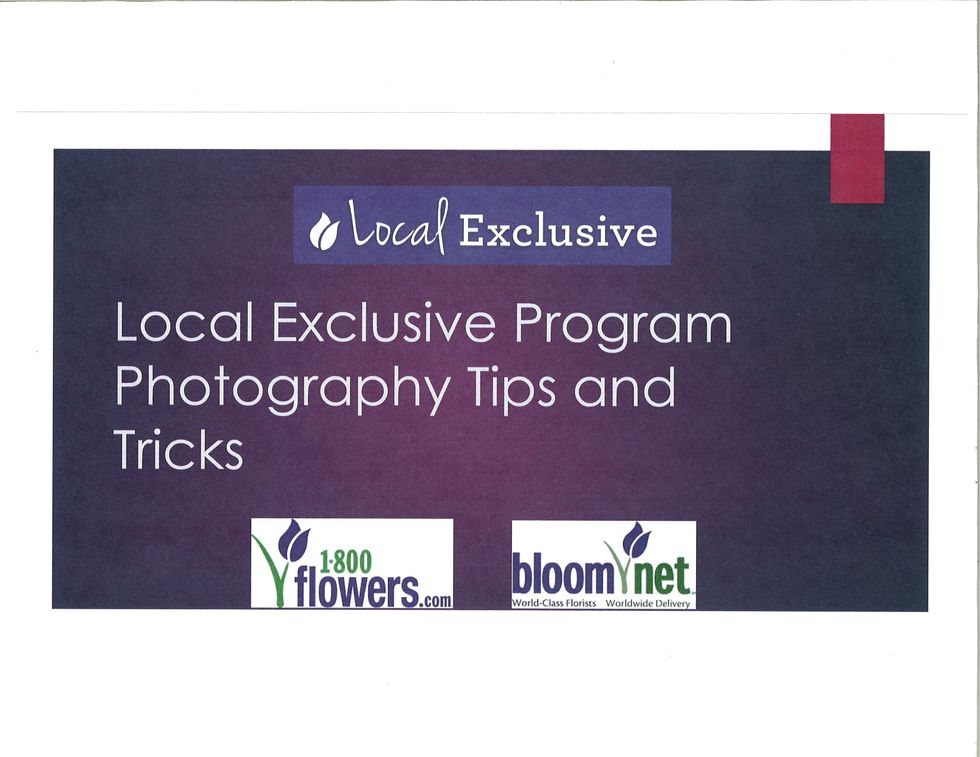 For detailed Photography Guidelines, visit http://tiny.cc/LocalExclusivePhotography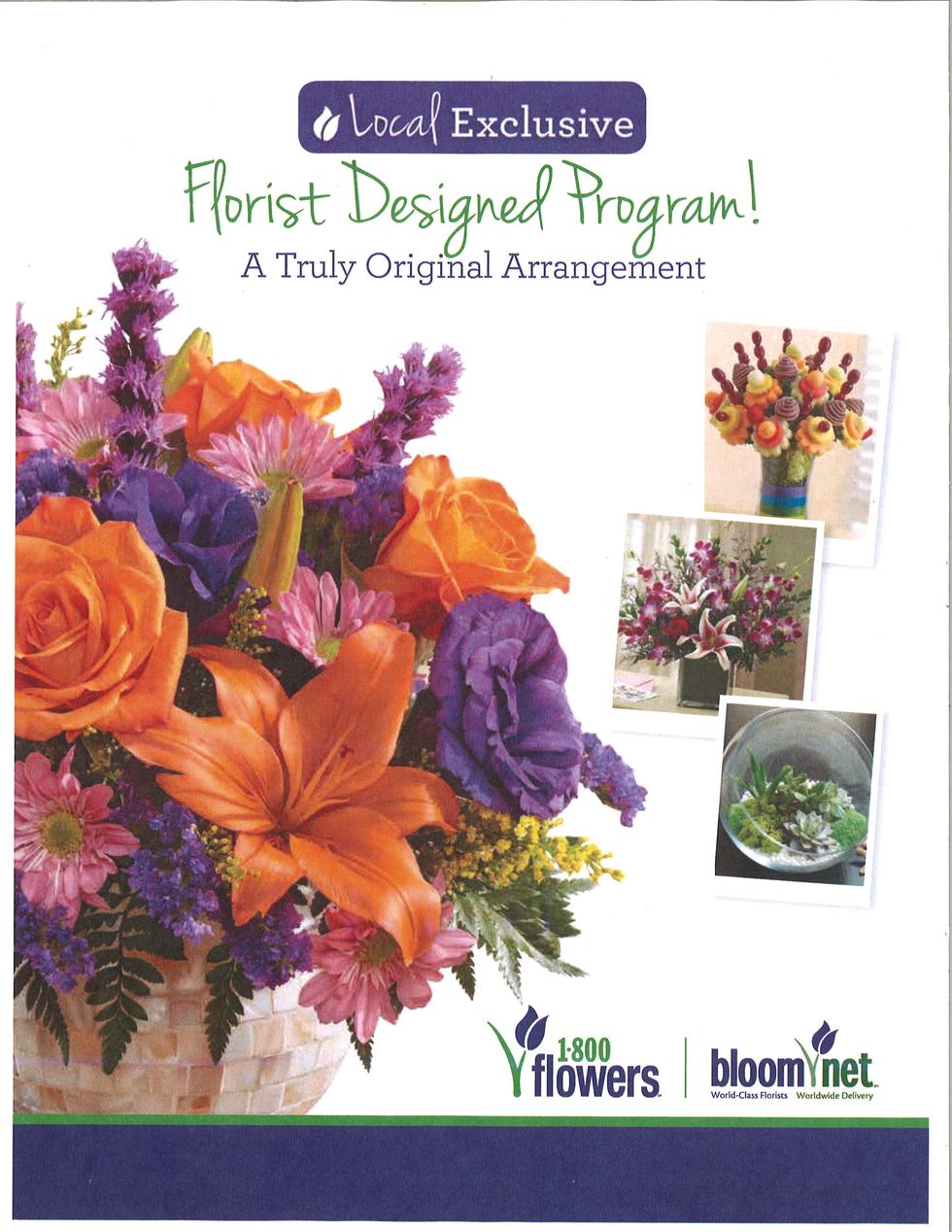 Should you have any questions or need assistance for the 1-800-Flowers.com Local Exclusive Program, contact us at localexclusive@bloomnet.net. Thank you
The creator of this guide has not included tools