This tutorial is going to show you how to Shoot A Goal in Netball. What you will need is a netball which is for your size and a netball hoop to the correct height.
1: Start by recieving a pass into the Goal Circle. If you are playing by yourself just step inside the Goal Circle and find a comfortable position.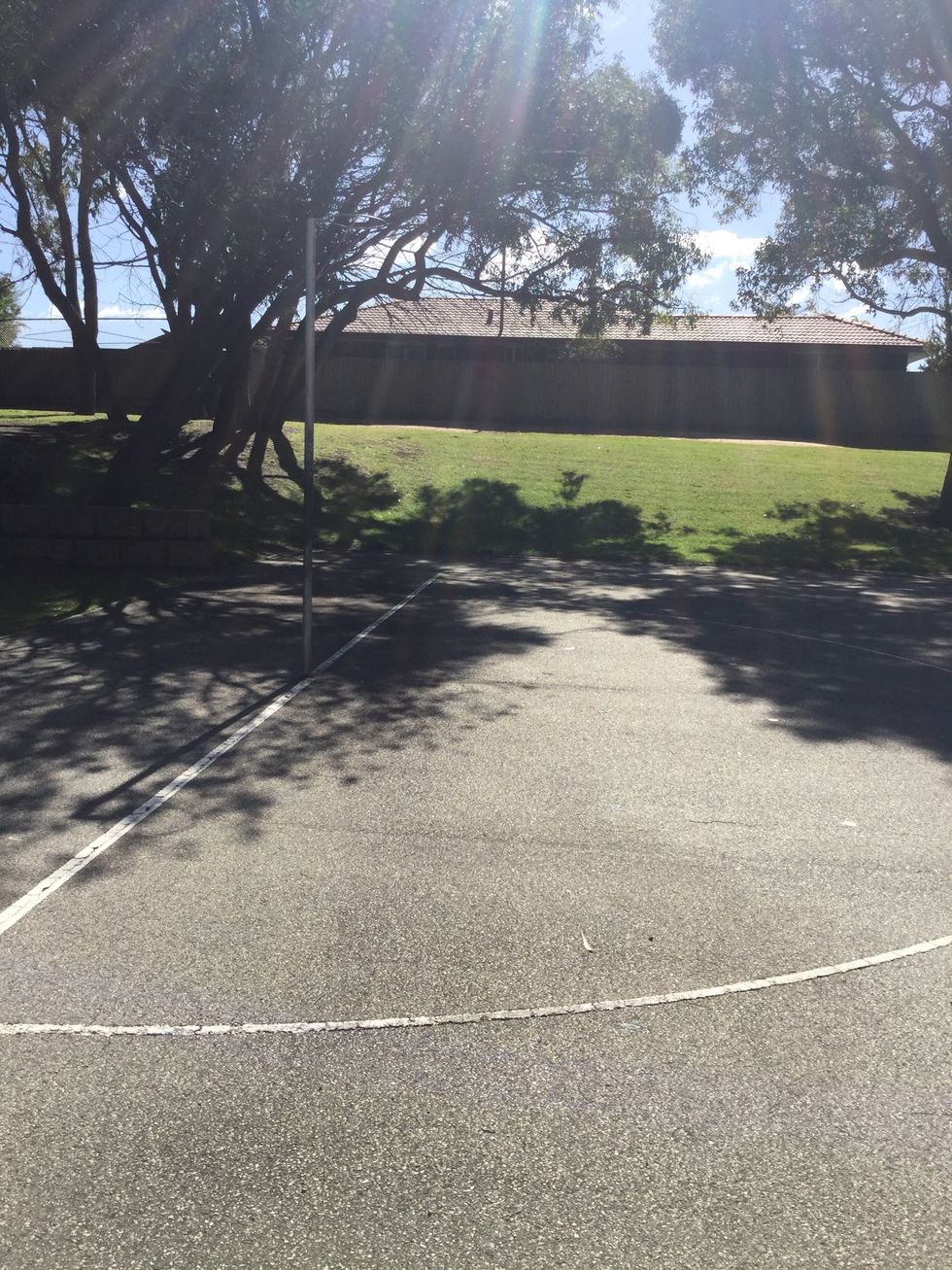 This is the Goal Circle (also called "The D")
2: If you are too far away then you can step in (stand on one leg), you have to step in with the opposite foot that you landed on. The Defenders will not have to step back to 3 feet if you do.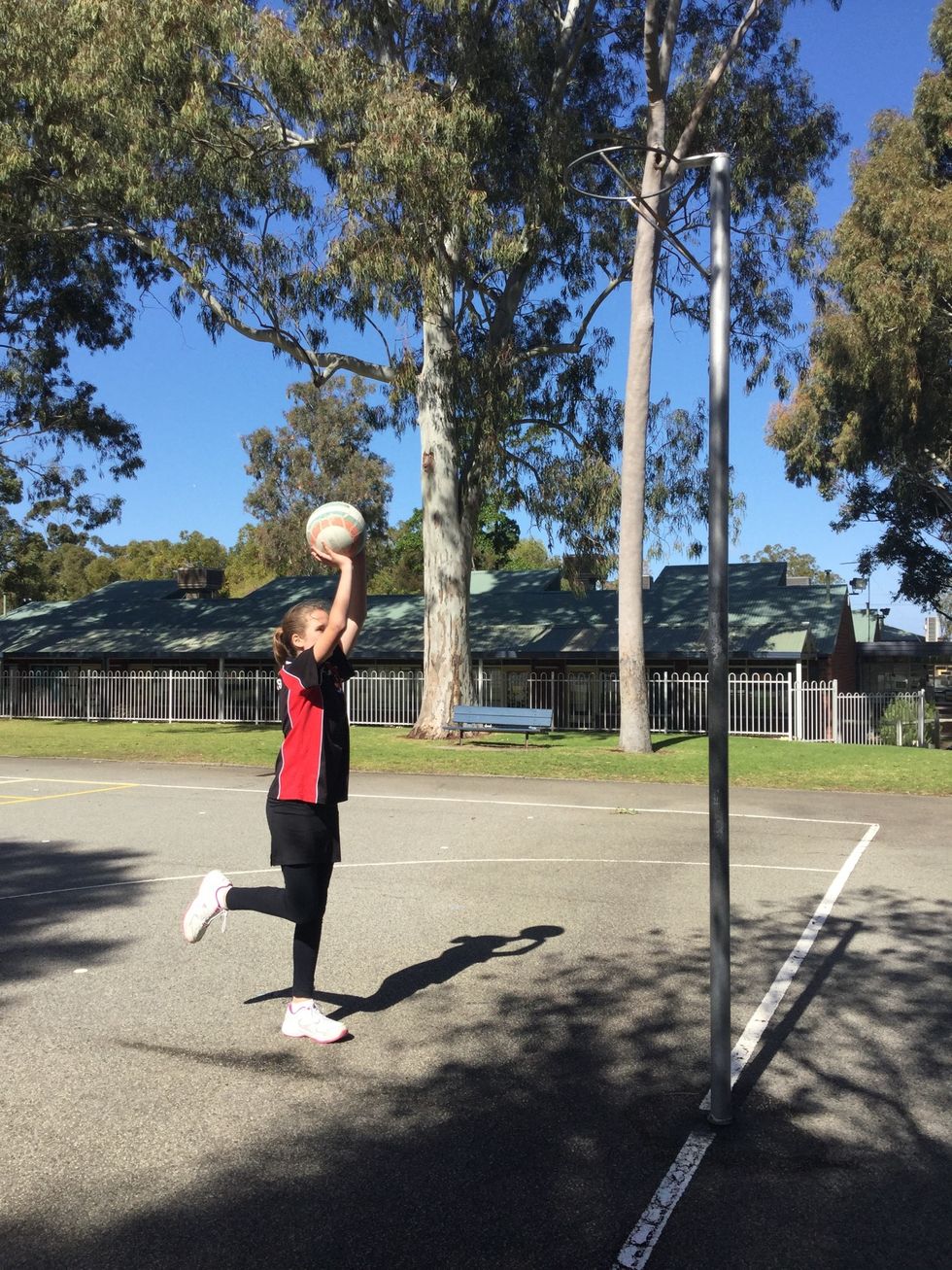 (Demonstration of stepping in)
3: Now, get the netball in the correct position on your fingers. You can use change this to the way you are comfortable.
4: Next, take the ball up to your forehead, facing the hoop.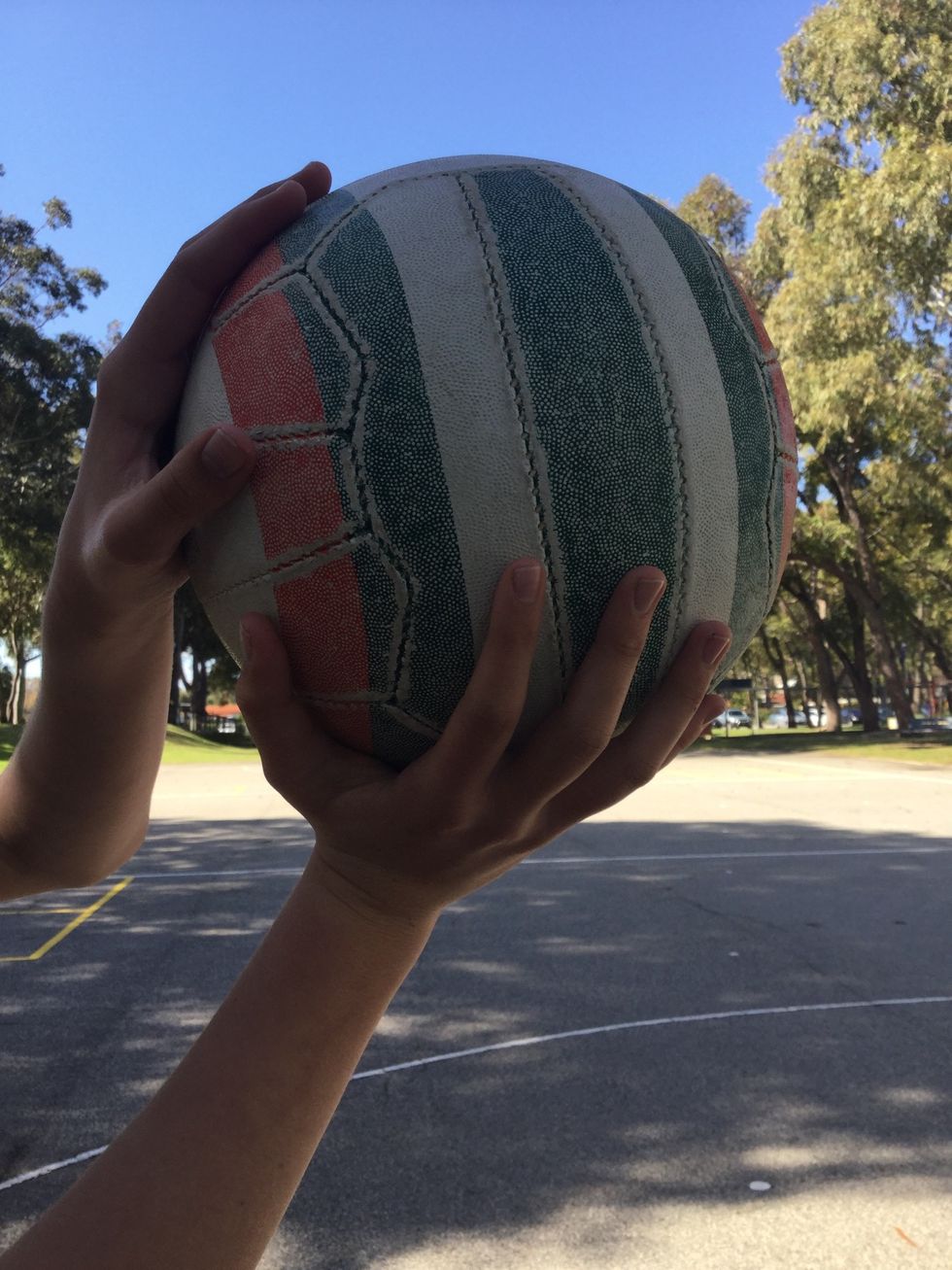 This is how I hold a Netball whilst shooting. You can change it if you have a way which helps you or you are used to.
5: After that, aim for just above the hoop.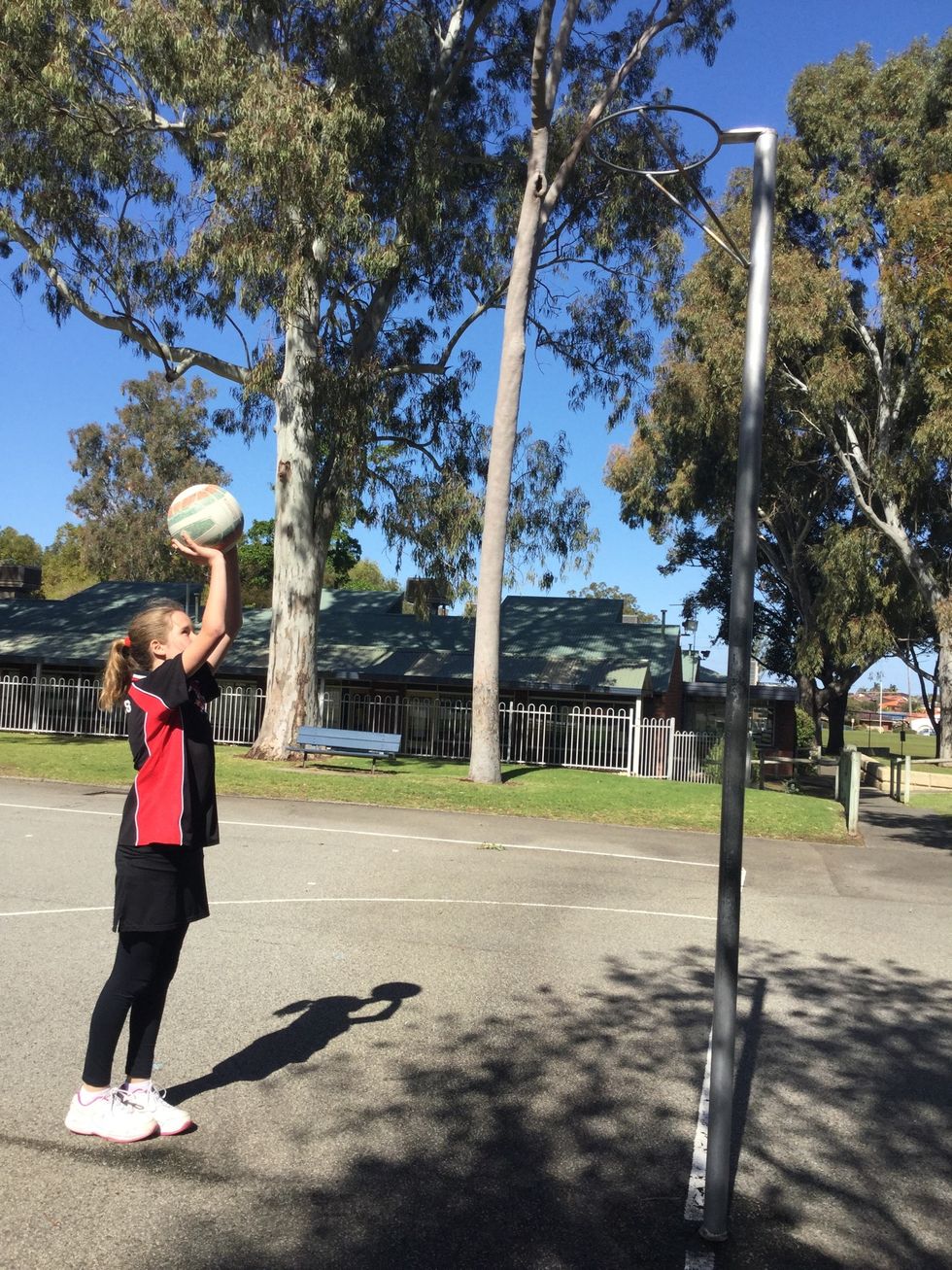 6: Now take a shot at goal. (Bend your knees, aim, then release)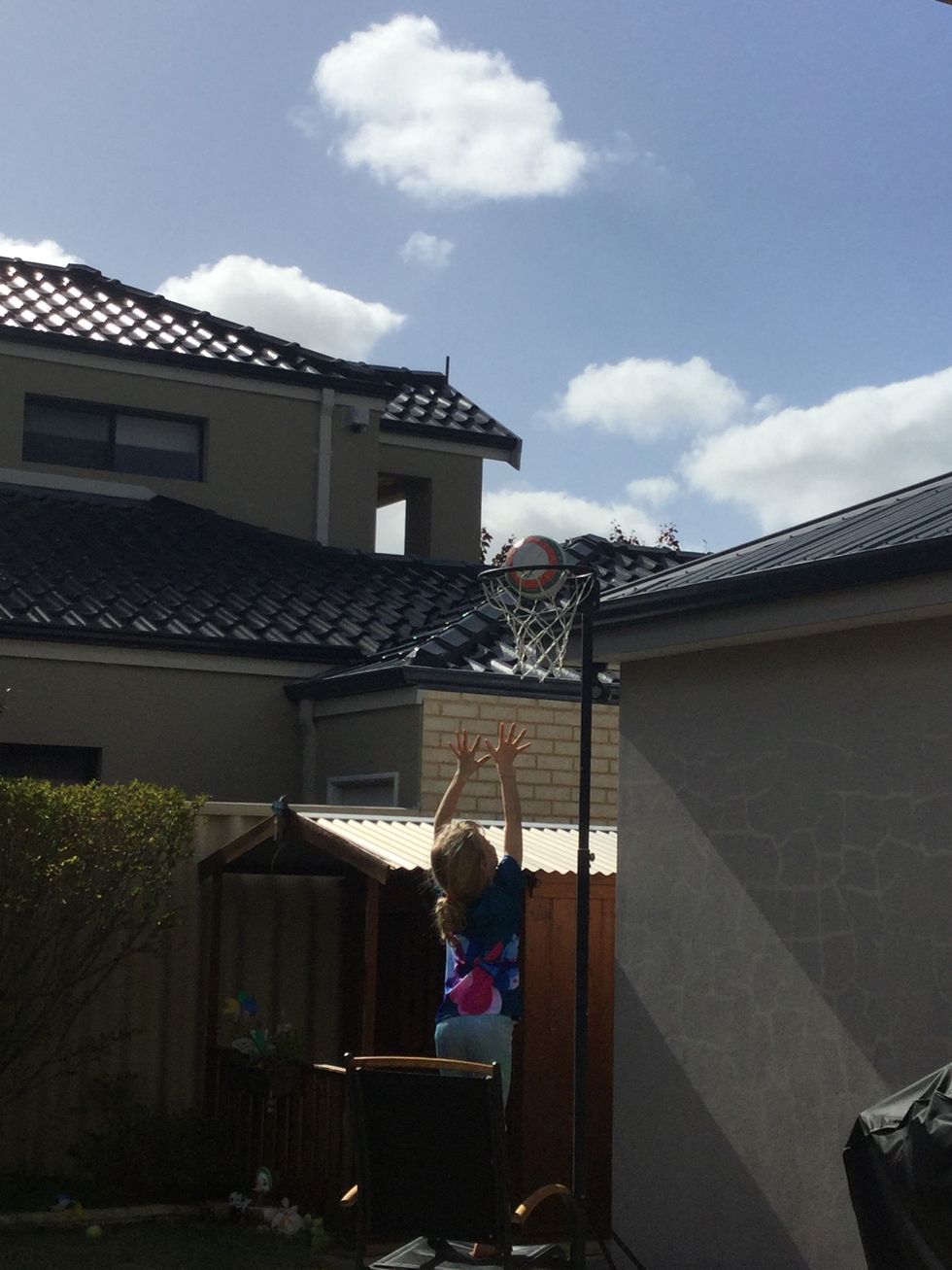 What not to do! 😝😝😝
That is how to shot a goal in Netball. There are many ways but that is how I shoot it and I usually get it in. I hope that this tutorial will increase your chance of getting the shot.
305.0cm Netball Hoop To the correct Height (305cm for 10+)
1.0 Netball to the Correct Size (Size 5 for 10+)