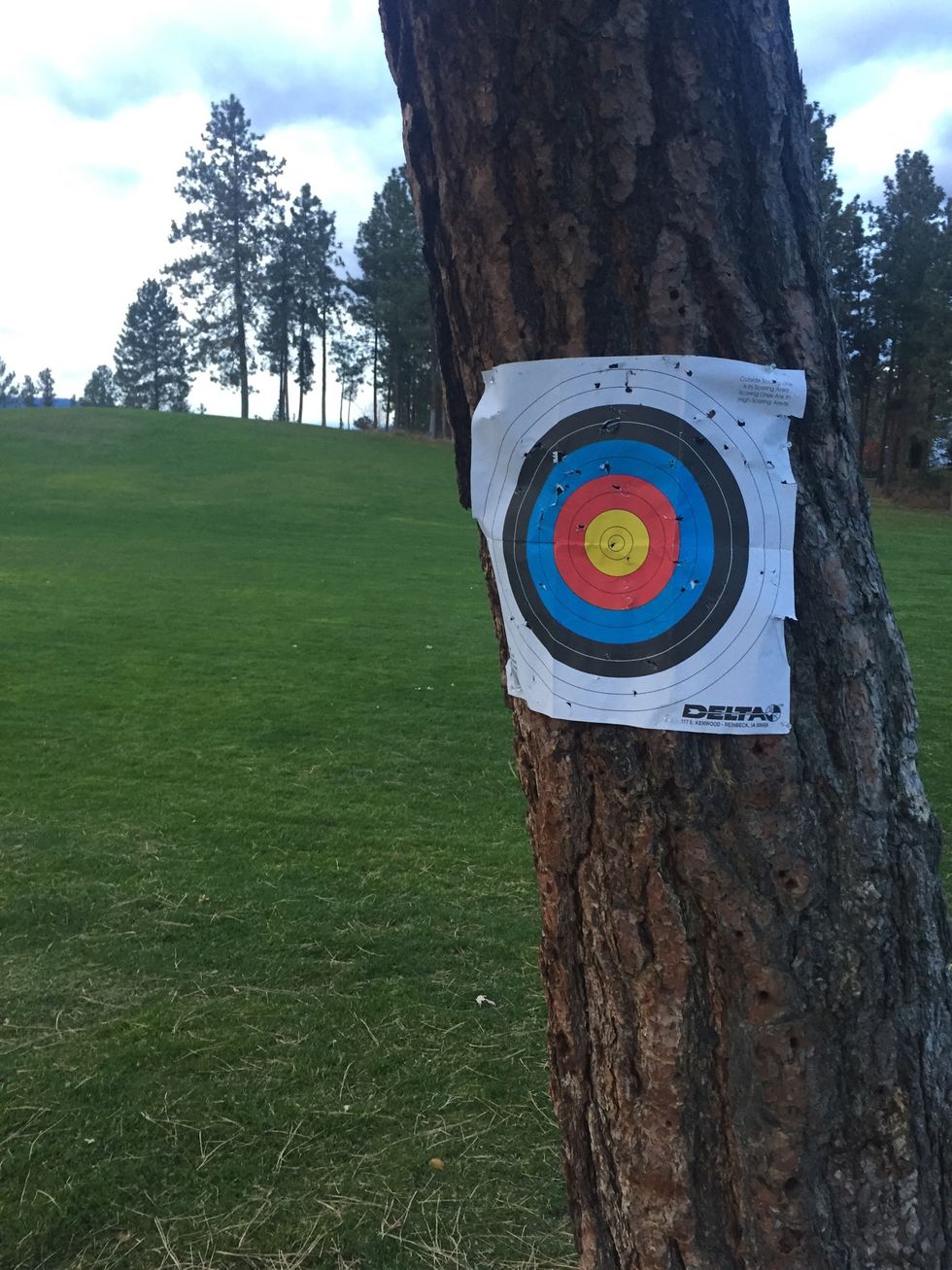 First off, find a tree that has nothing behind it, and is thick enough to put a target on.
Secondly use the push pins to put the target on the tree.
After that, walk back until you are 10 large steps away from the tree.
Then put the arrow onto the string with the odd coloured feather facing towards you.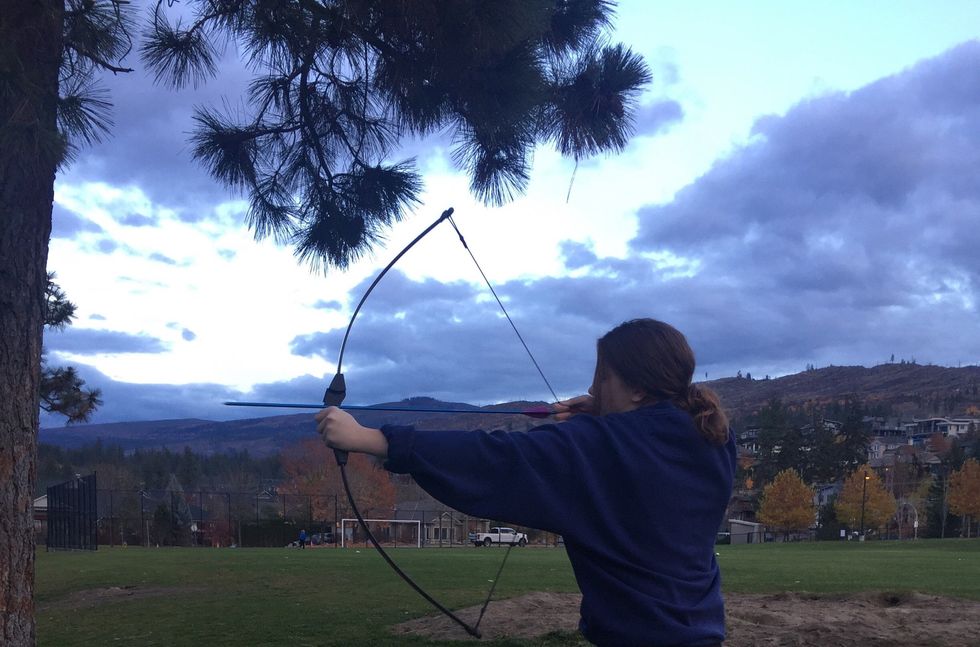 After you have an arrow on the string, make sure to aim around the bottom of the blue rings.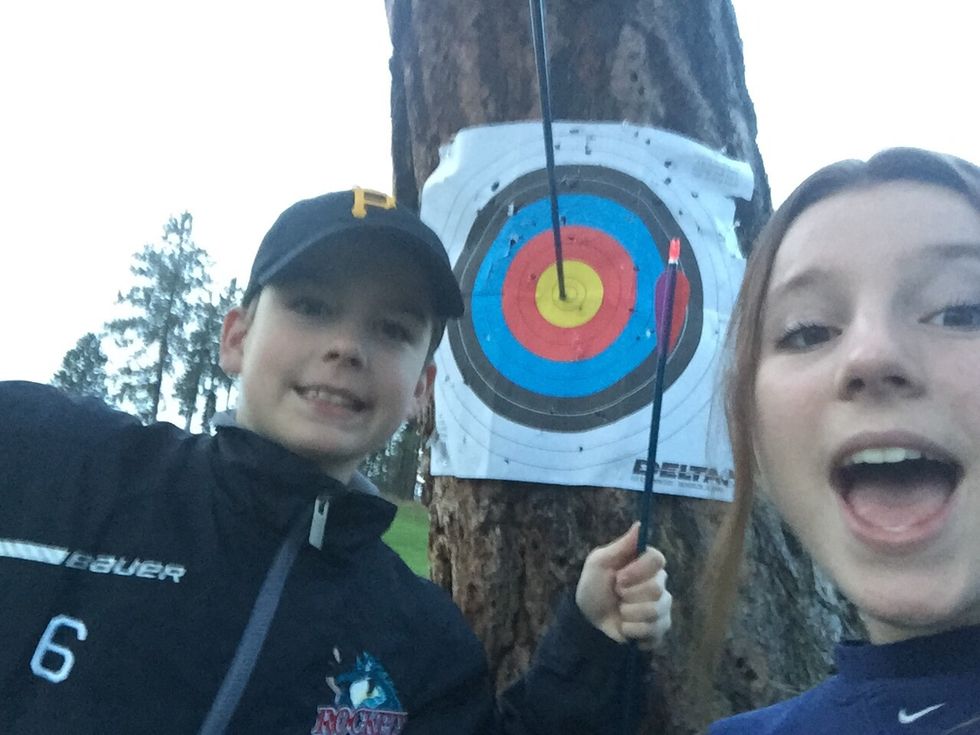 Once you've aimed at the bottom of the blue circles, let go of the string and watch as you hit a perfect bulls eye (results are not guaranteed).
1.0 Bow
5.0 Arrows
1.0 Target
4.0 Push pins