here is my basketball.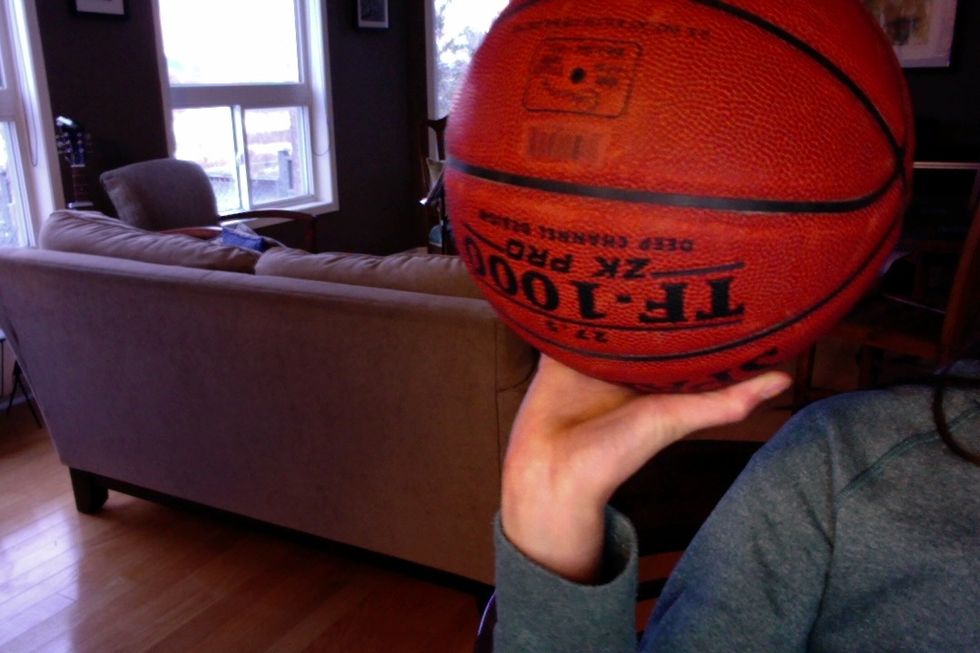 Put the basketball on the finger tips of your right hand so that your palm is not touching the basketball.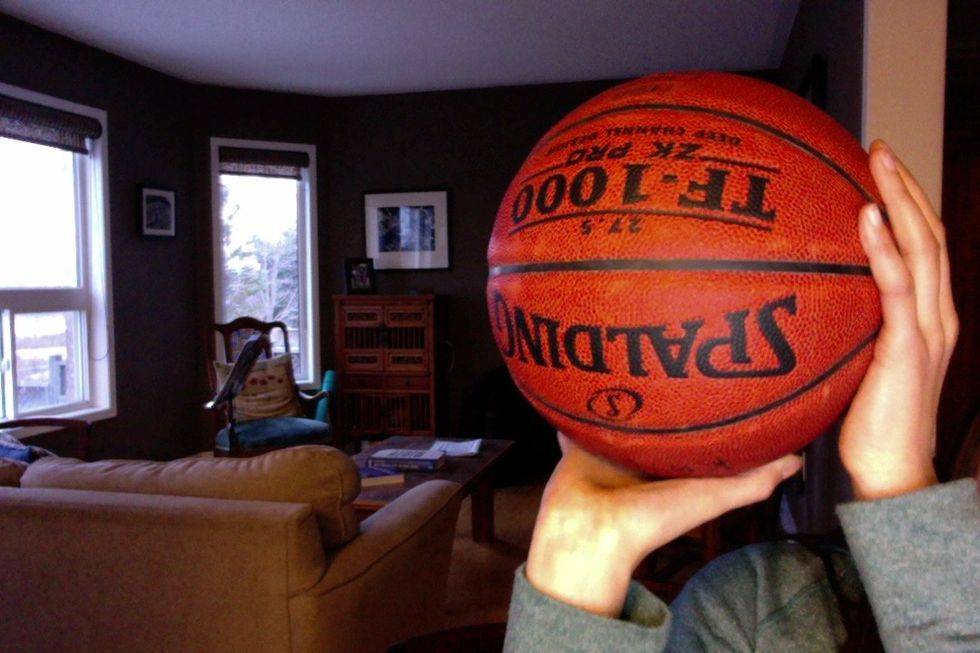 Add your left hand to the basketball. Place your hand on the side of the basketball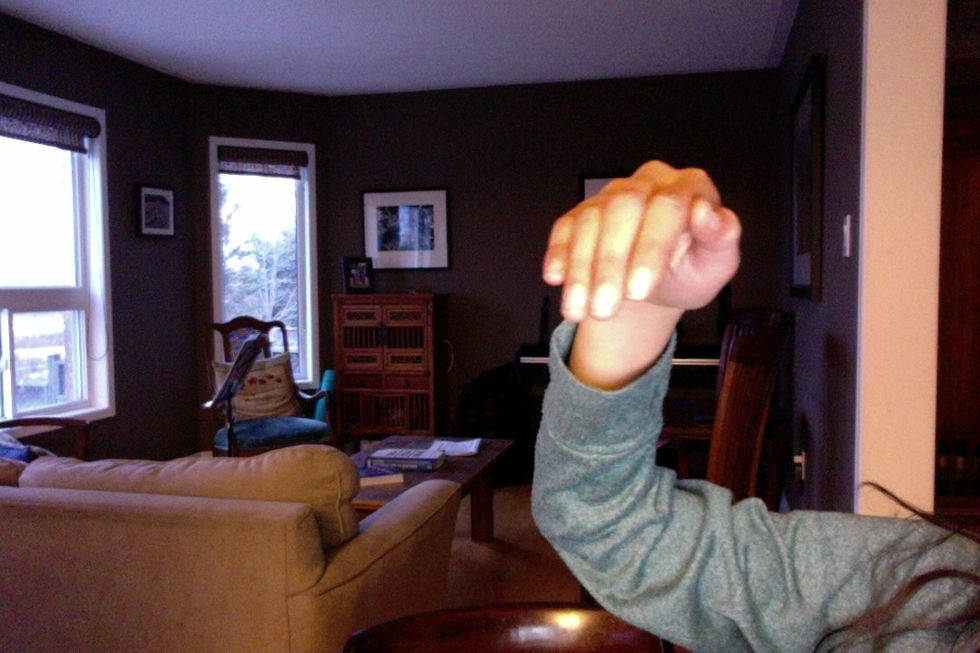 Roll the ball off of your finger tips and flick your wrist while extending your knees all in one movement.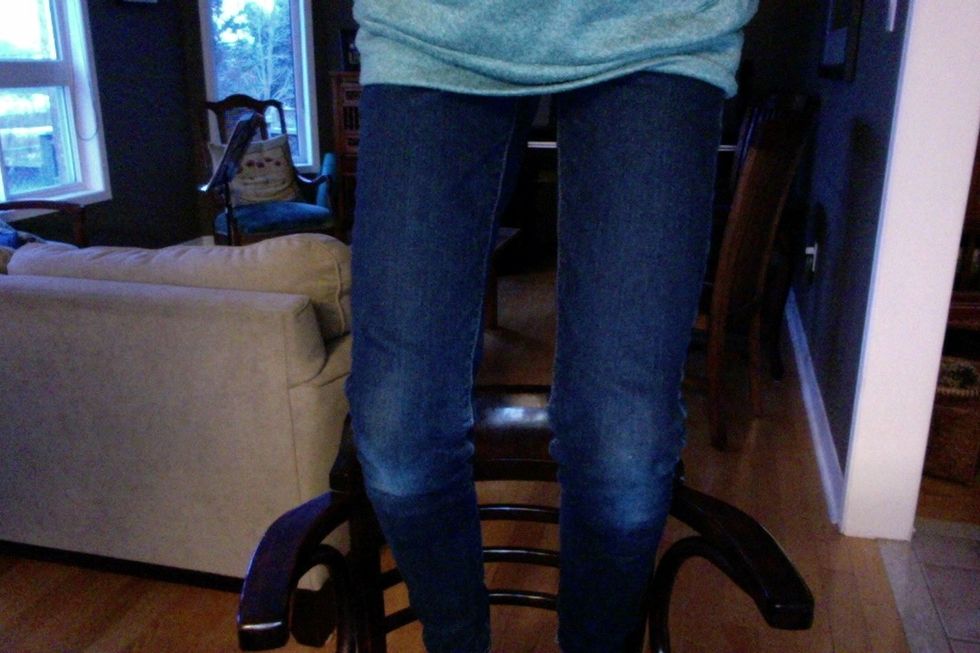 Bend your knees
Now you know how to shoot a basketball
1.0 You only need one pumped up basketball.