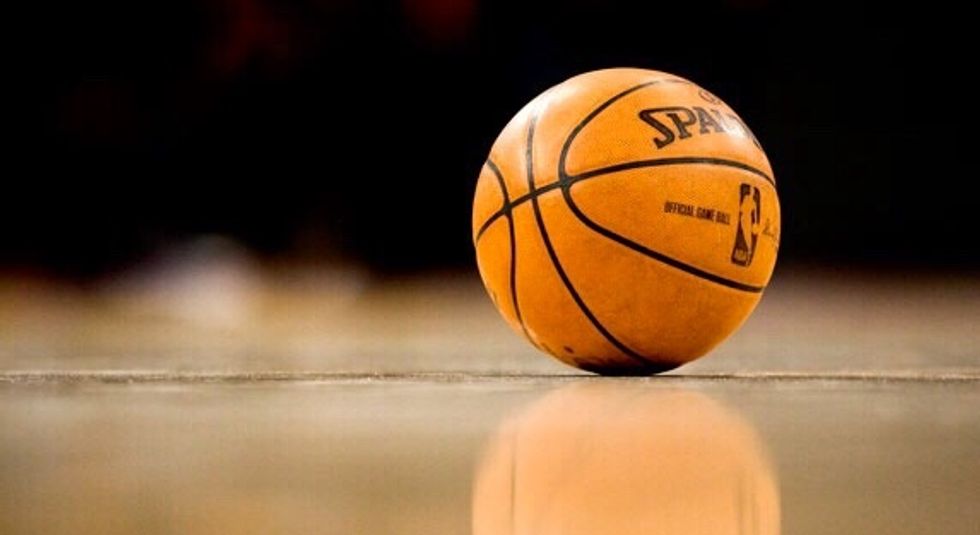 Step 1) Make sure you have a size 6 basketball (when aged between 8-14 years).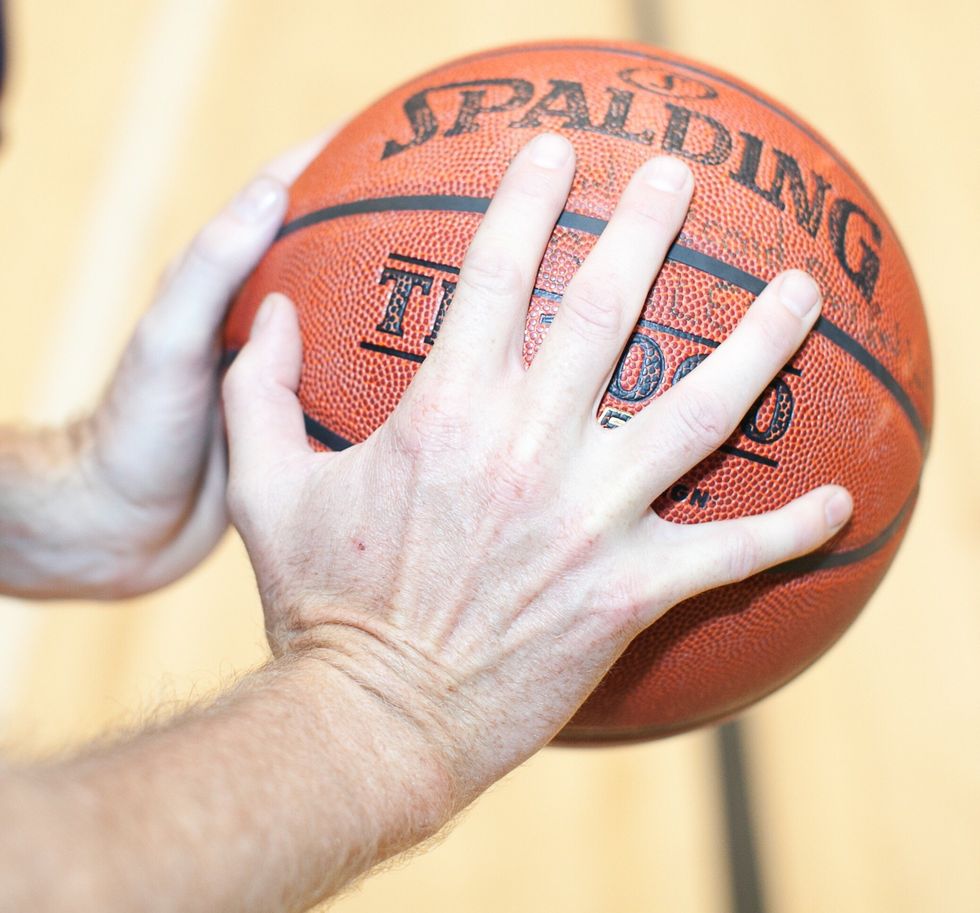 Step 2) Hold the basketball on your fingertips.
Step 3) When you are shooting make sure you start small and at the end of your shot you finish nice and tall. So bend your knees to gain power and as you stand tall release the ball.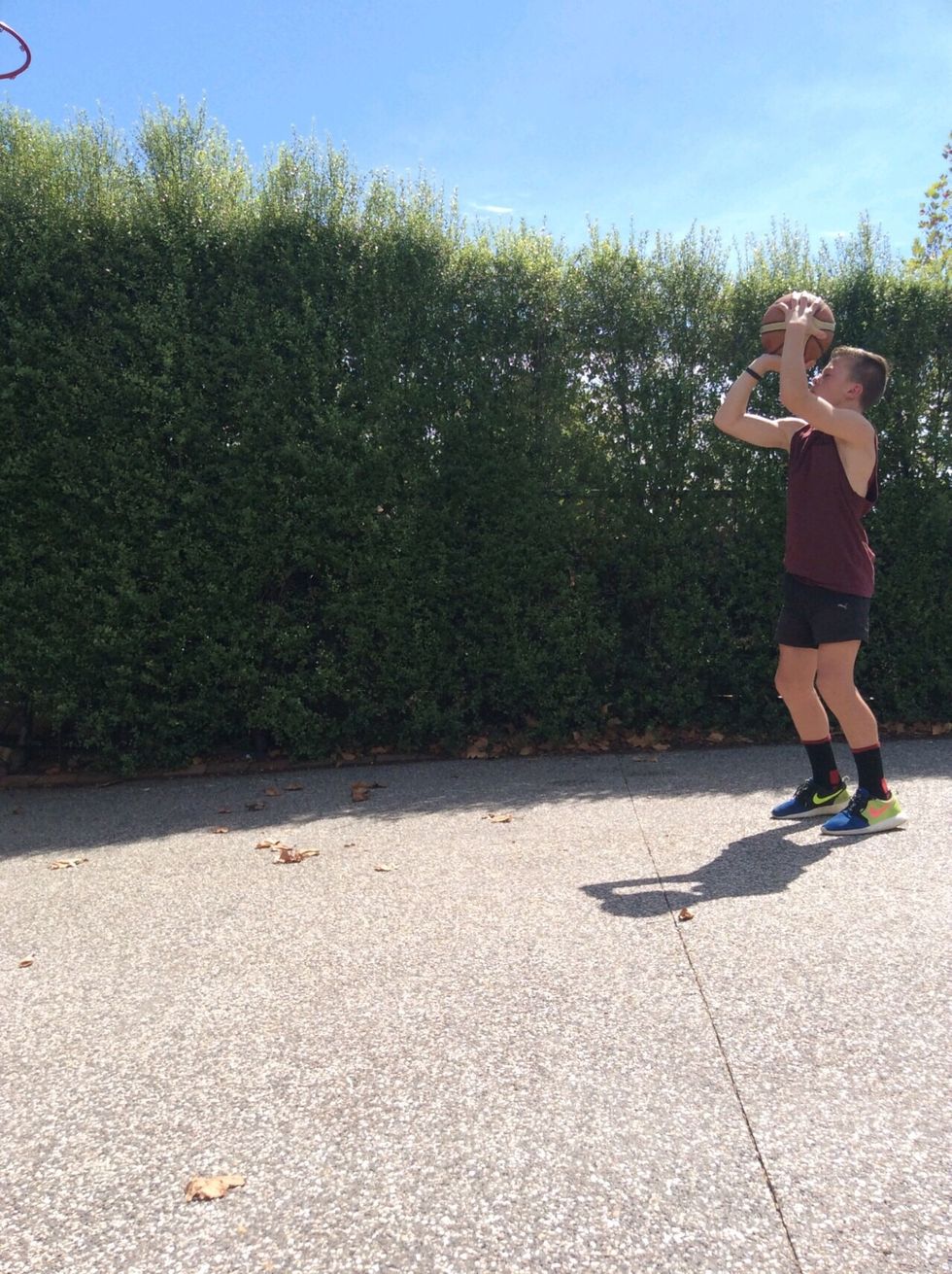 Step 4) When you're about to shoot make sure your elbow is pointing to the middle of the ring. Shoot with your middle finger on the follow through (when you push through and release the ball).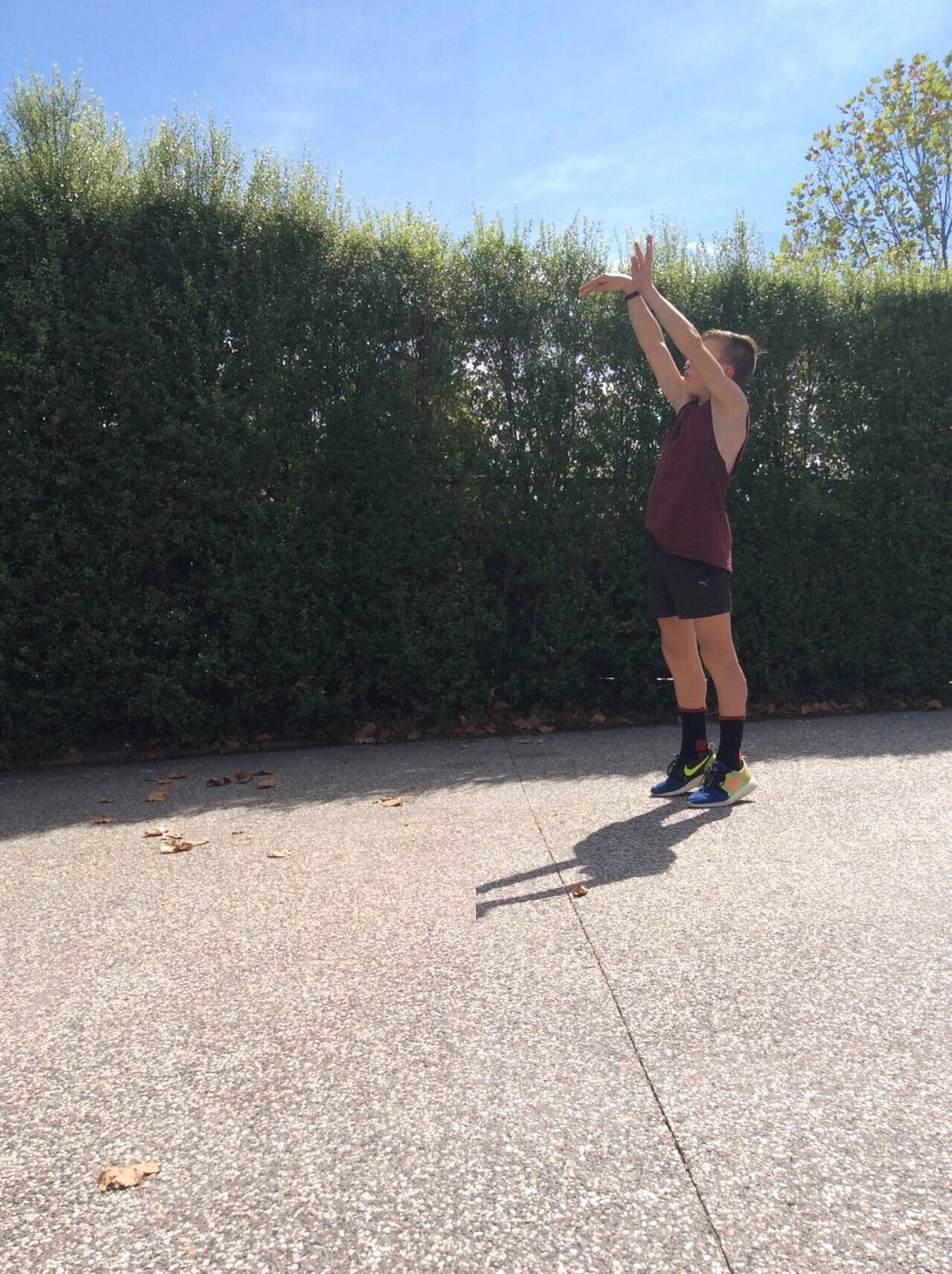 Step 5) At the end of your release make sure your elbow is above your eyes. Players learn to push their arm out towards the basket. This shot is a very low percentage shot, meaning unlikely to go in.
Step 6) When you have let go of the the ball and it's in the air make sure you always follow through. A follow through is when your arm is straight, your wrist is loose, your fingers hang down.
Basketball (size 6)
Basketball hoop
Basketball jersey
Basketball shorts
Basketball runners