Pick up a basketball.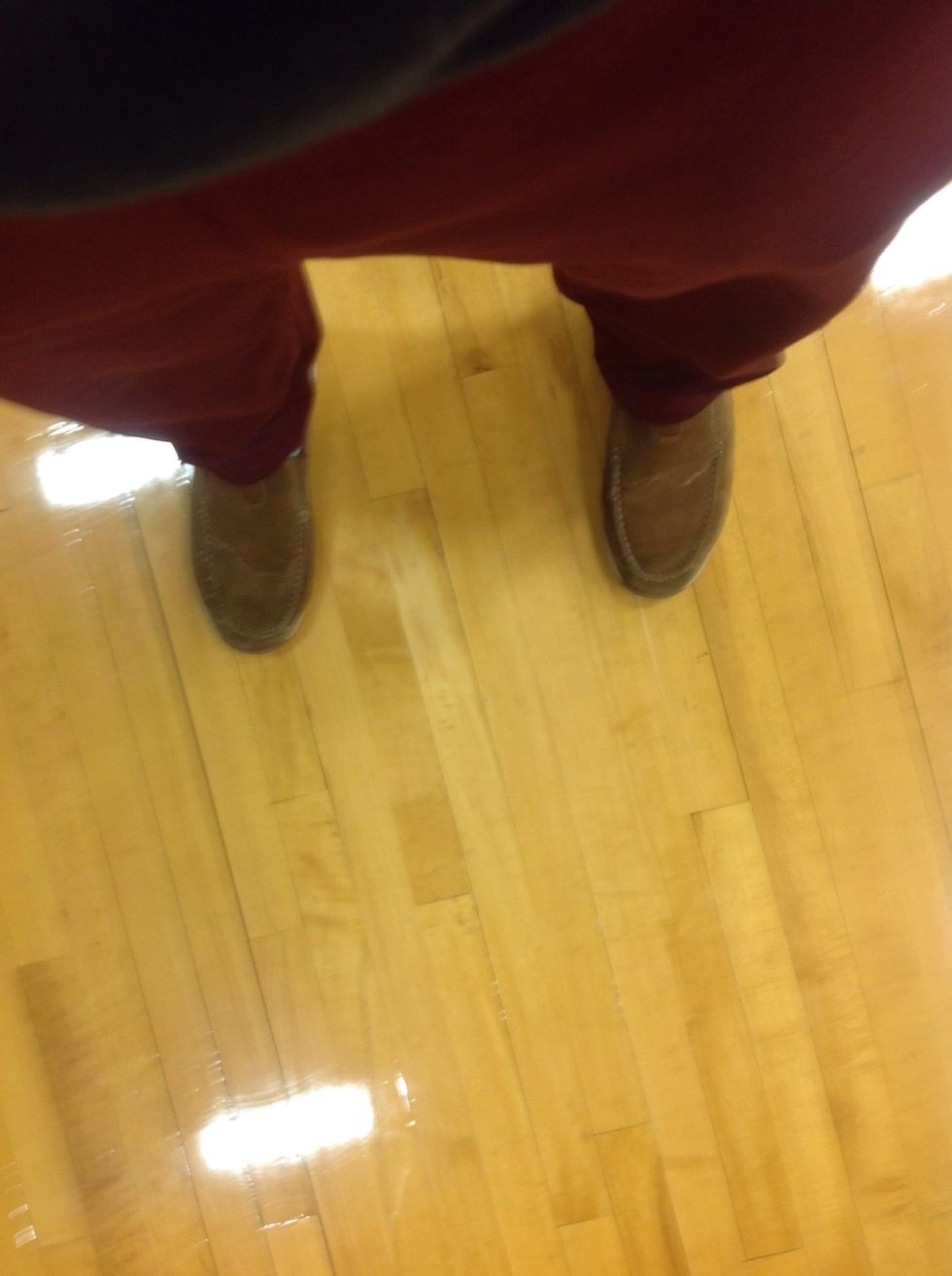 Put your dominant foot a little bit in front of your less dominant foot.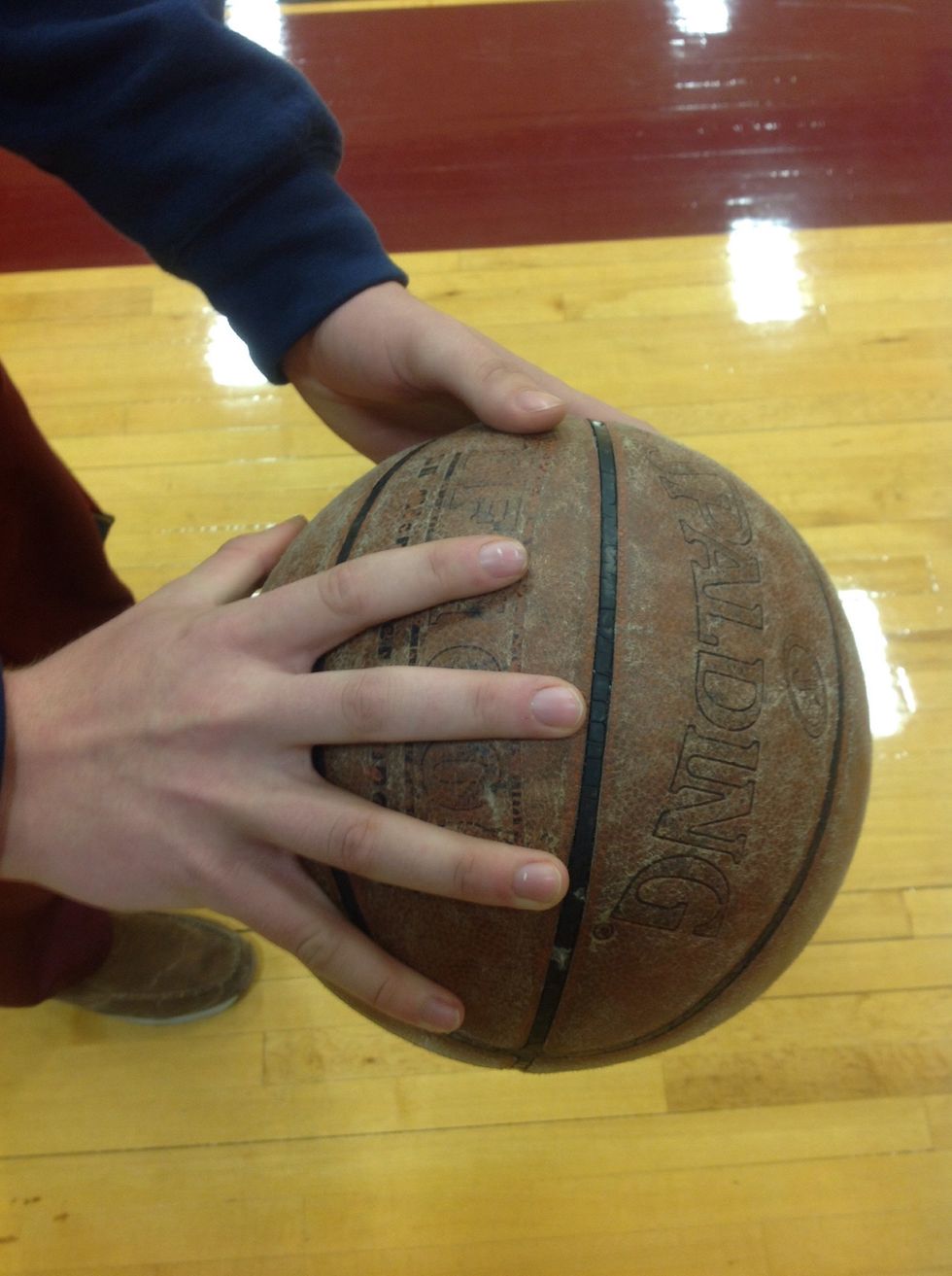 hold the ball like so, with your dominant hand on top of the ball, and other hand on the side.
Make sure you are not holding the ball with your palm, leaving a gap between your hand and the ball.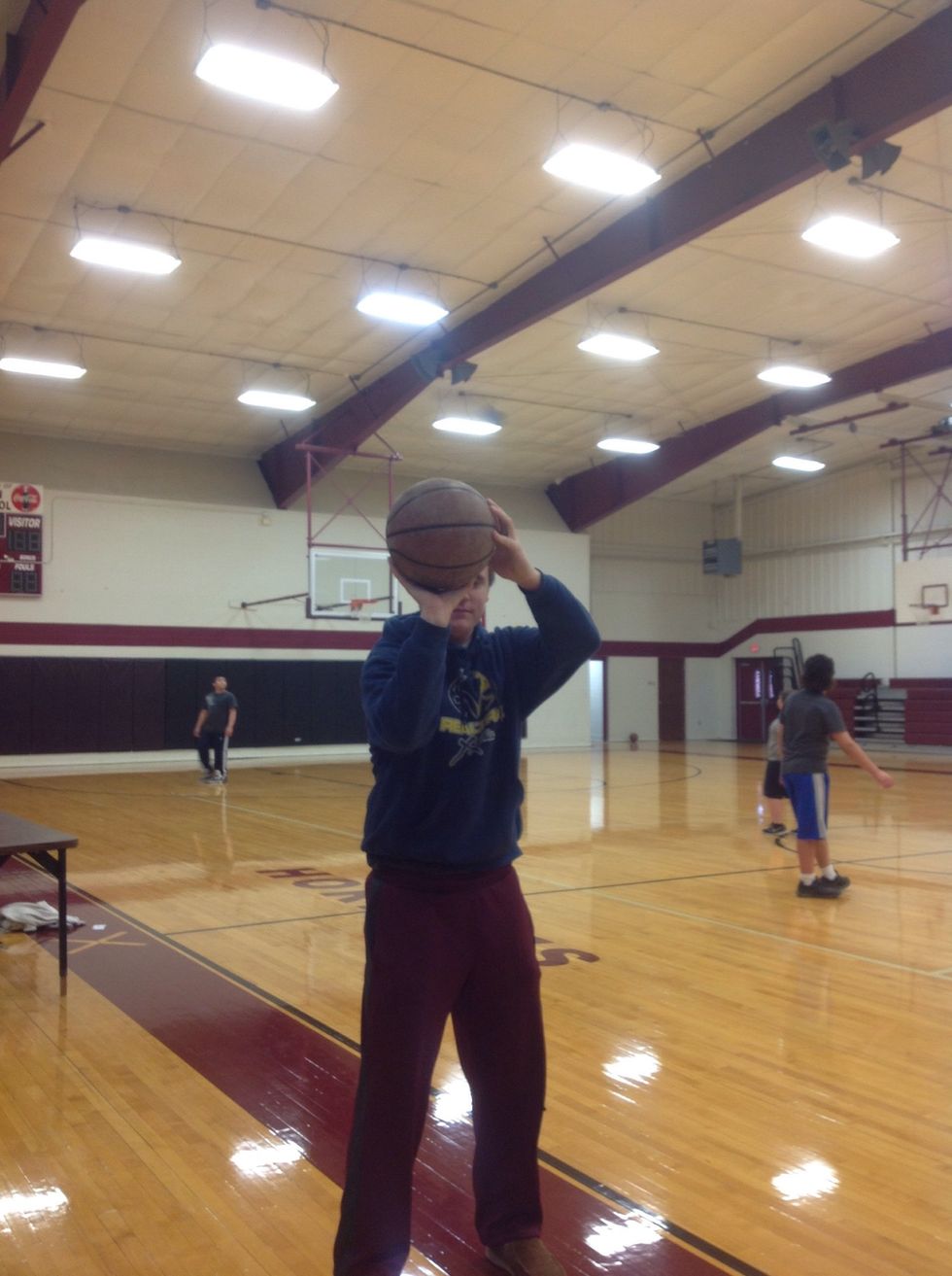 This is how you don't want to hold the ball.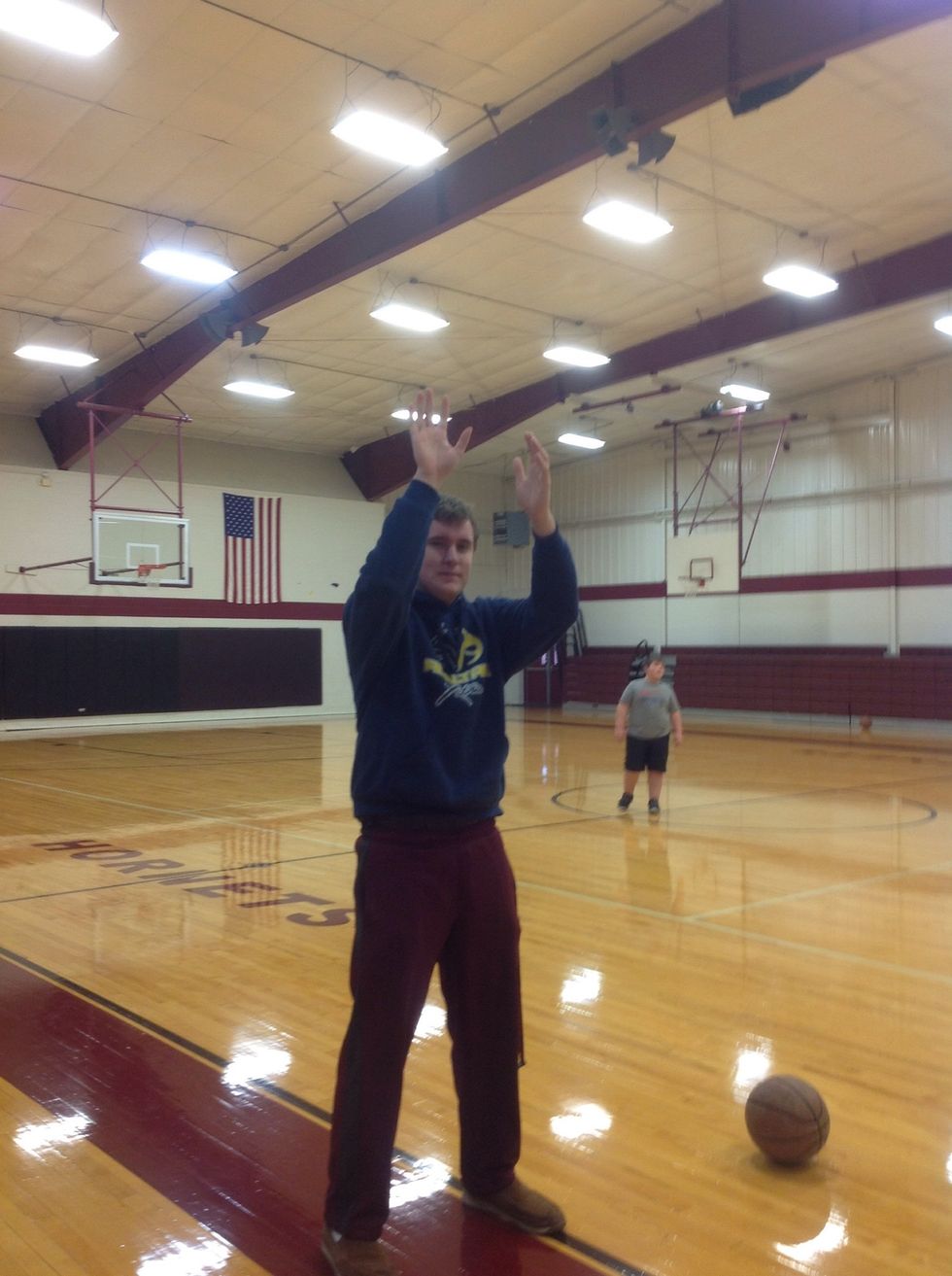 This is how you want to properly follow through with your shot, with your hands in near shooting position.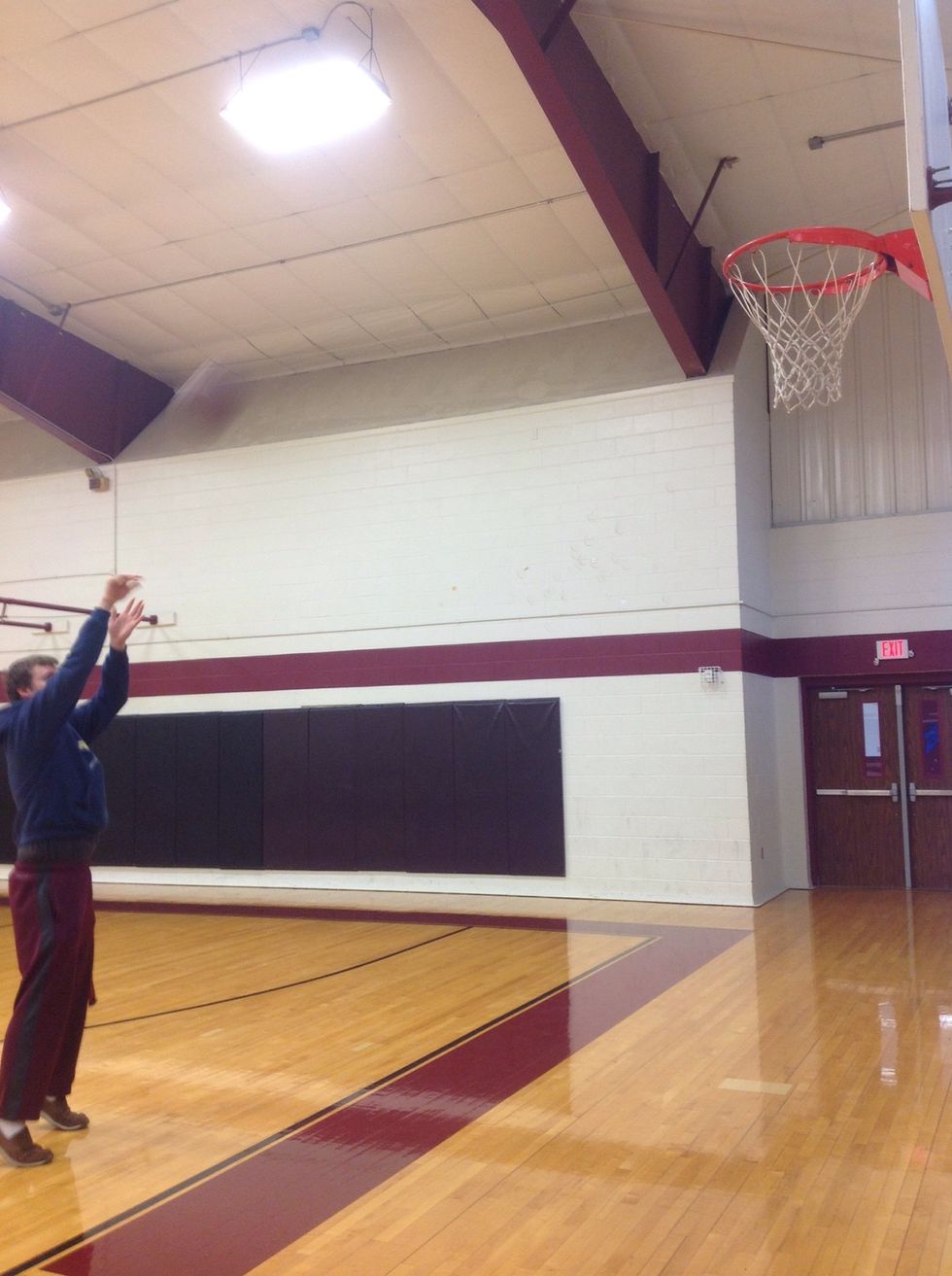 This is how you properly want to bring it all together.
I hope this guide will help you get many swishes!
Audience- Basketball Players or potential players
A basketball
A goal
The right mindset
The willingness to work hard
Preferably basketball shoes