How to shed to beach house - part 1
I brought a chalet for a pound - I kid you not! Learn how we did it and how we started transforming it from an eye sore to a getaway retreat. All on next to nothing
15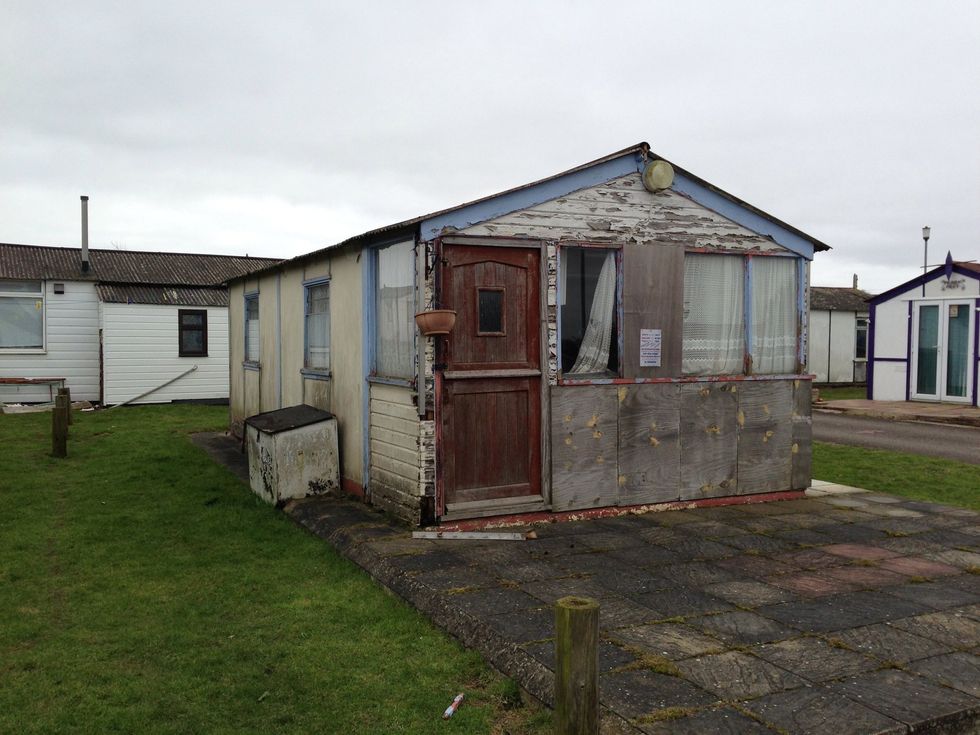 Oh dear what did we do!!!! But it was a pound ... I kid you not. In March me and my partner late one evening stubbled across an add. Chalet for sale for a pound in the beachy town of Leysdown Kent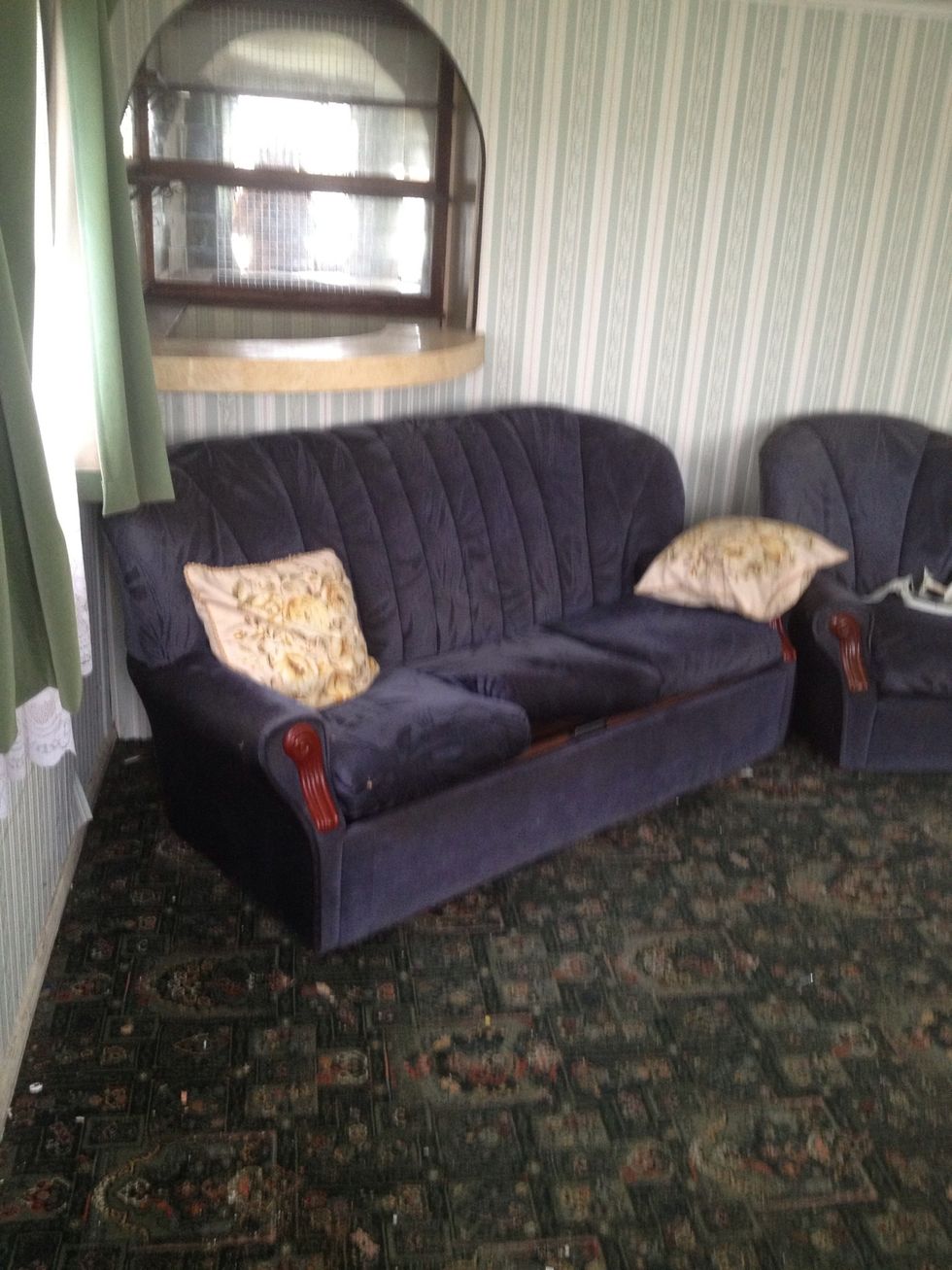 As you can tell we had a lot to do . First step inspect condition and start visualising. REALLY visualise. It took a while I must confess
Remove everything - why would someone put carpet in a toilet.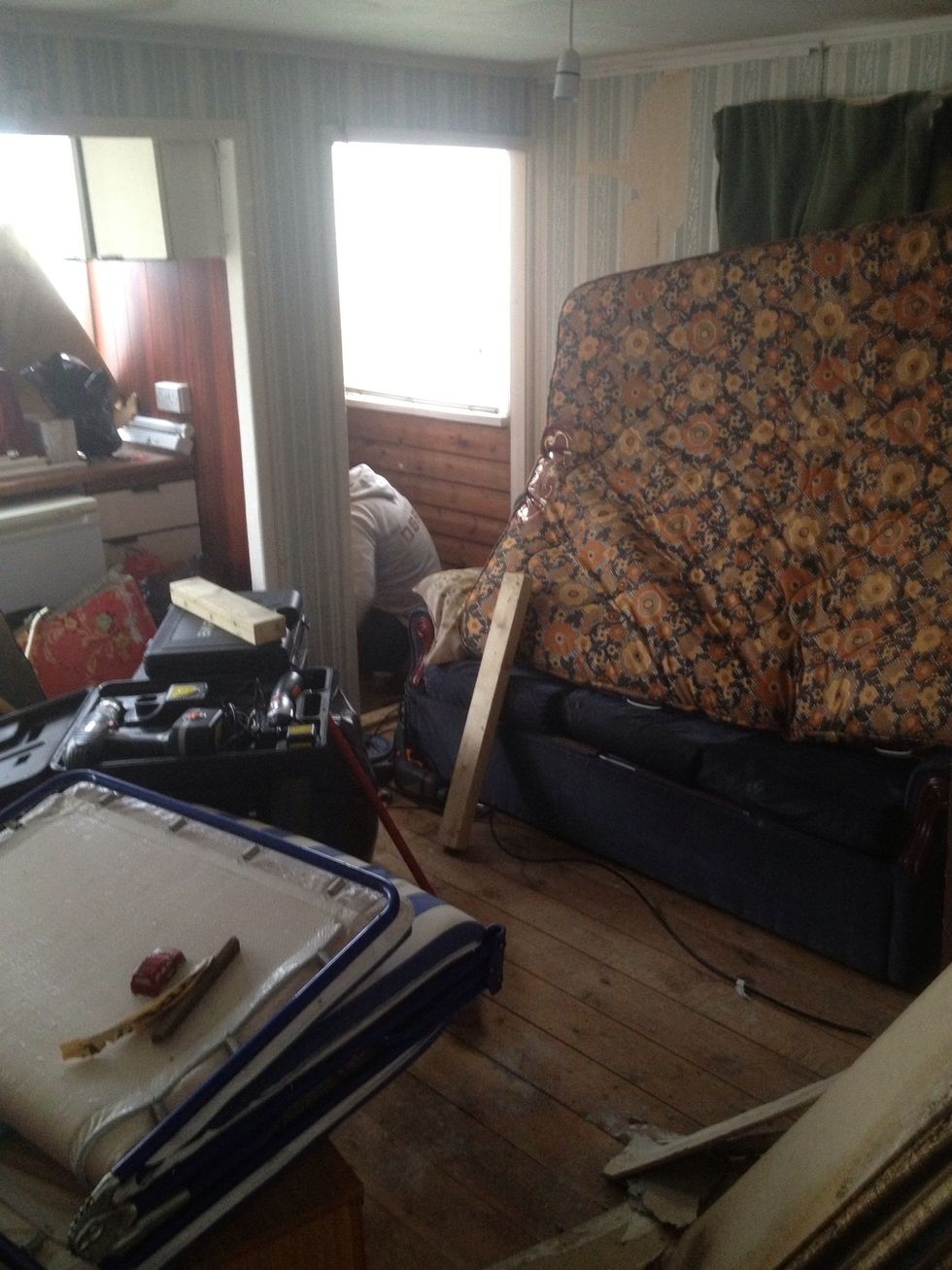 That's right - remove EVERYTHING
If it helps, draw your vision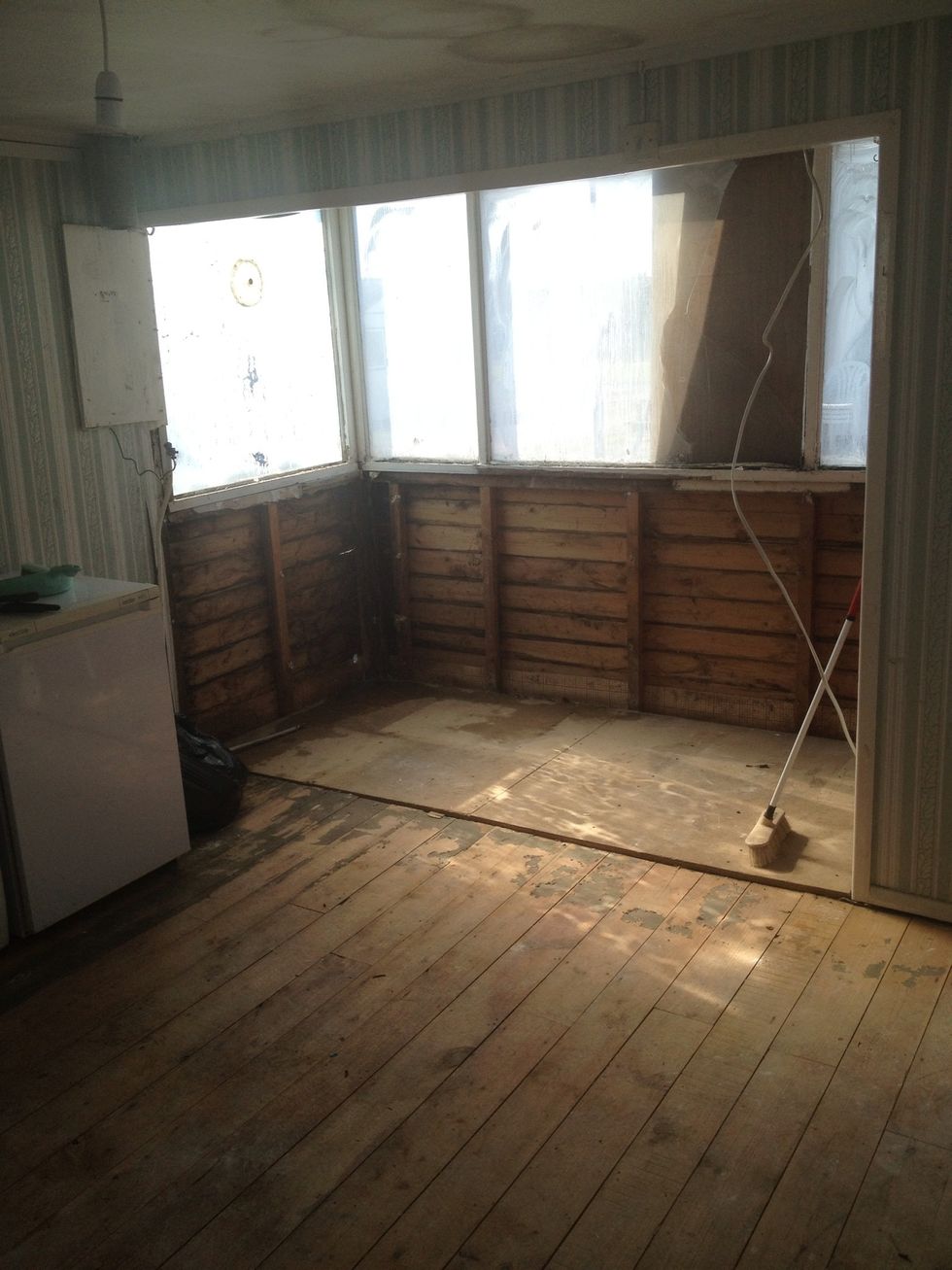 Now that a little better - all clear. Now inspect again and keep breathing. Oh dear wet rot!!!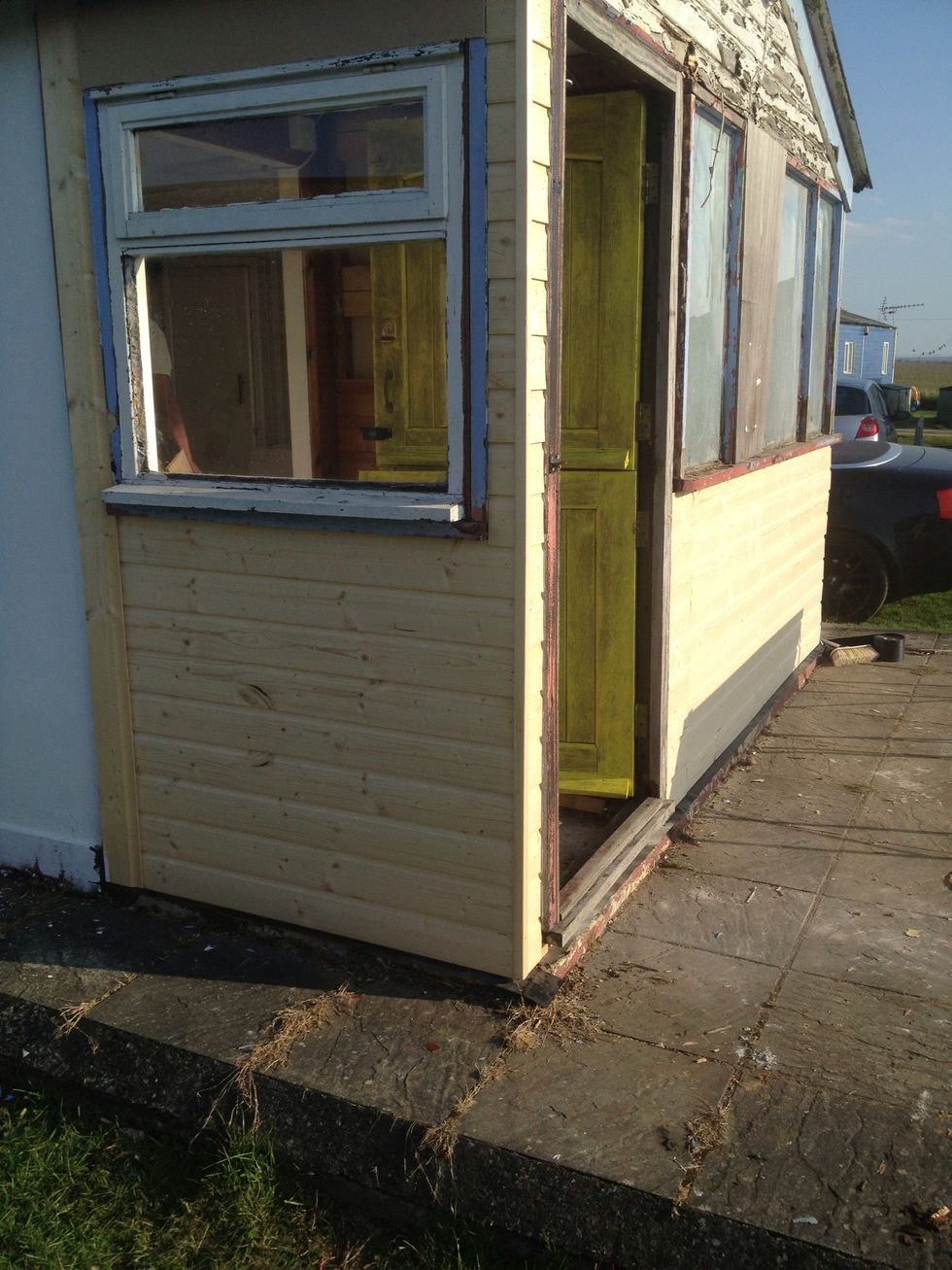 Start work - you will need tools and a handy fellow that is good with wood. Decide where to start. Ok...outside then in it is. At least from the outside it will look better?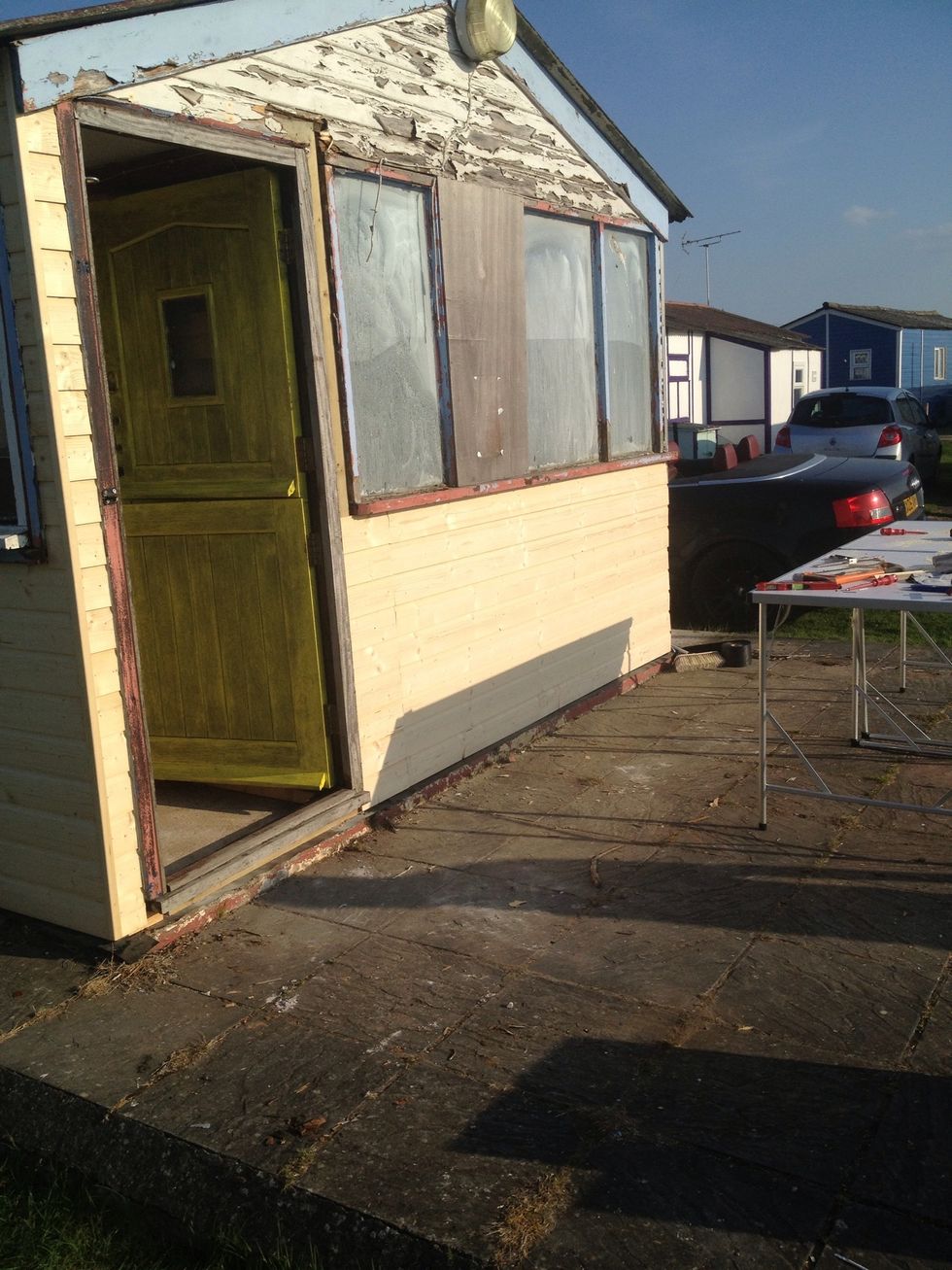 Reuse everything you can to save on cost and shop around. There are savings everywhere (like eBay, gumtree).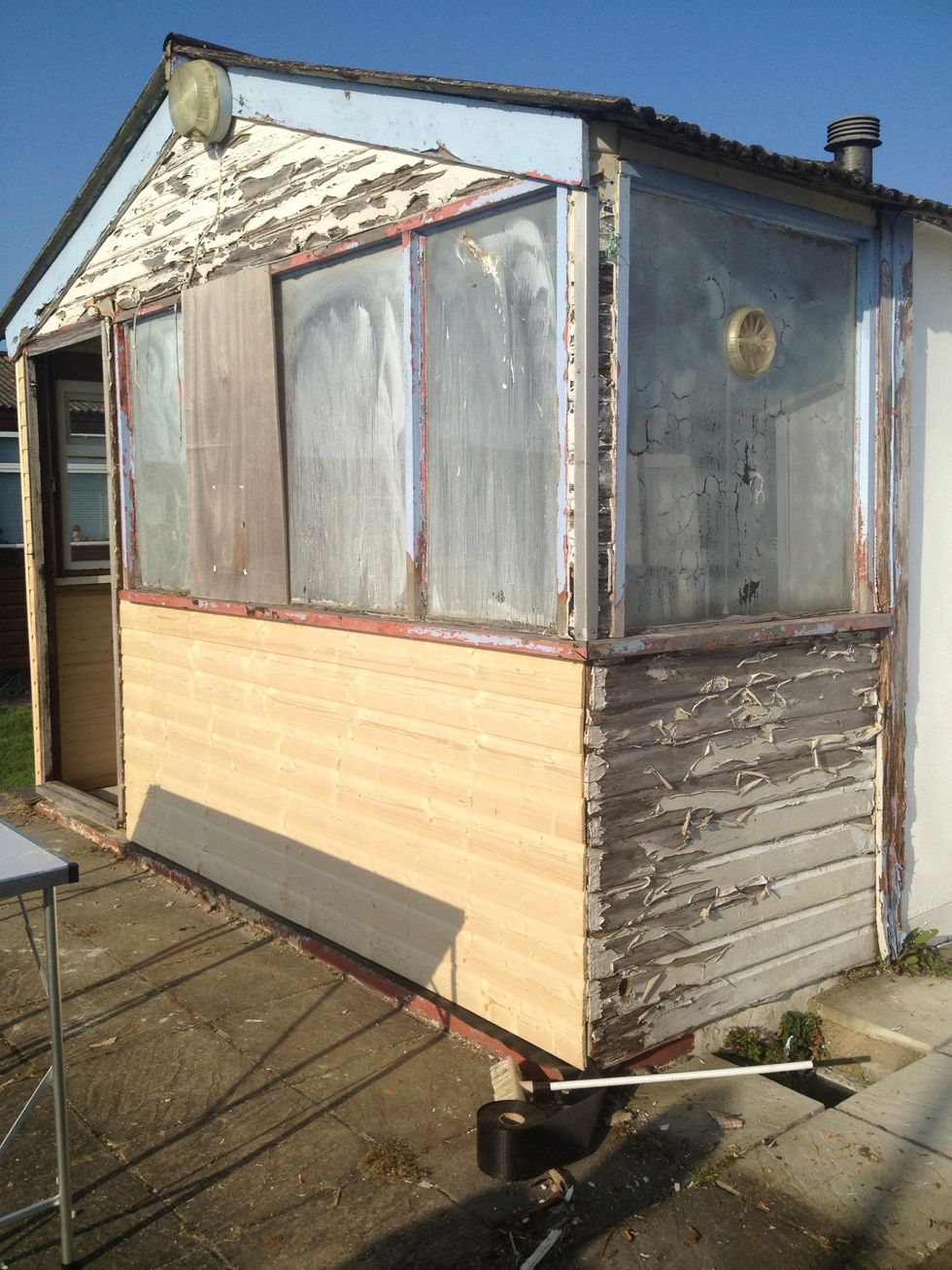 Ensure its a sunny day and ensure you support the building when you remove rotten uprights. We lost one window not following that rule. However got a free replacement on freecycle.
Ok - decide on colour scheme. Bold it is. Thank Pinterest for this combo The neighbours will stare..,but that's ok. Trust me anything is better than what it was .Use exterior paint too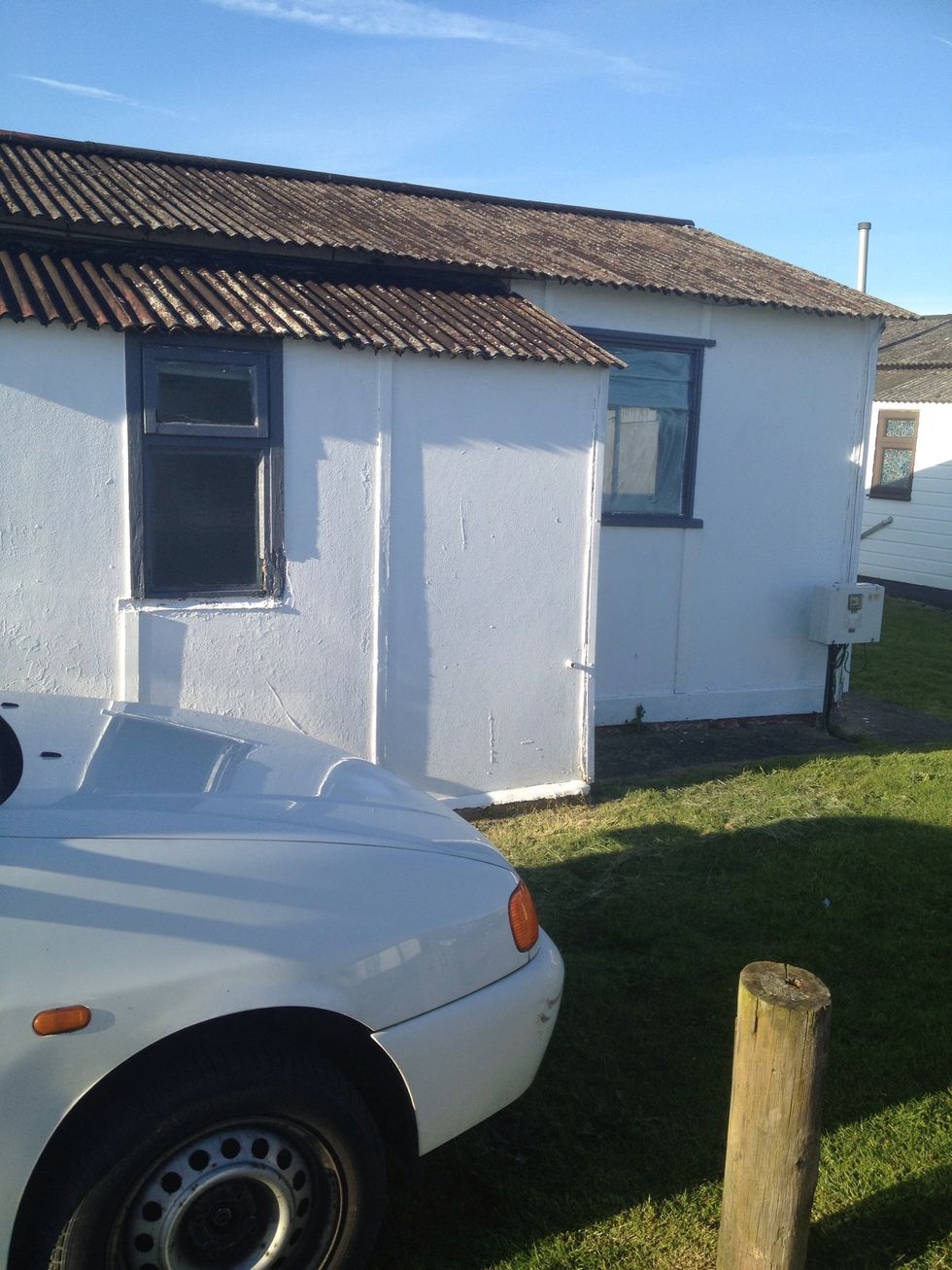 Getting Better - must fix that window frame doh!
Hey presto - one very different looking property. Well from the outside.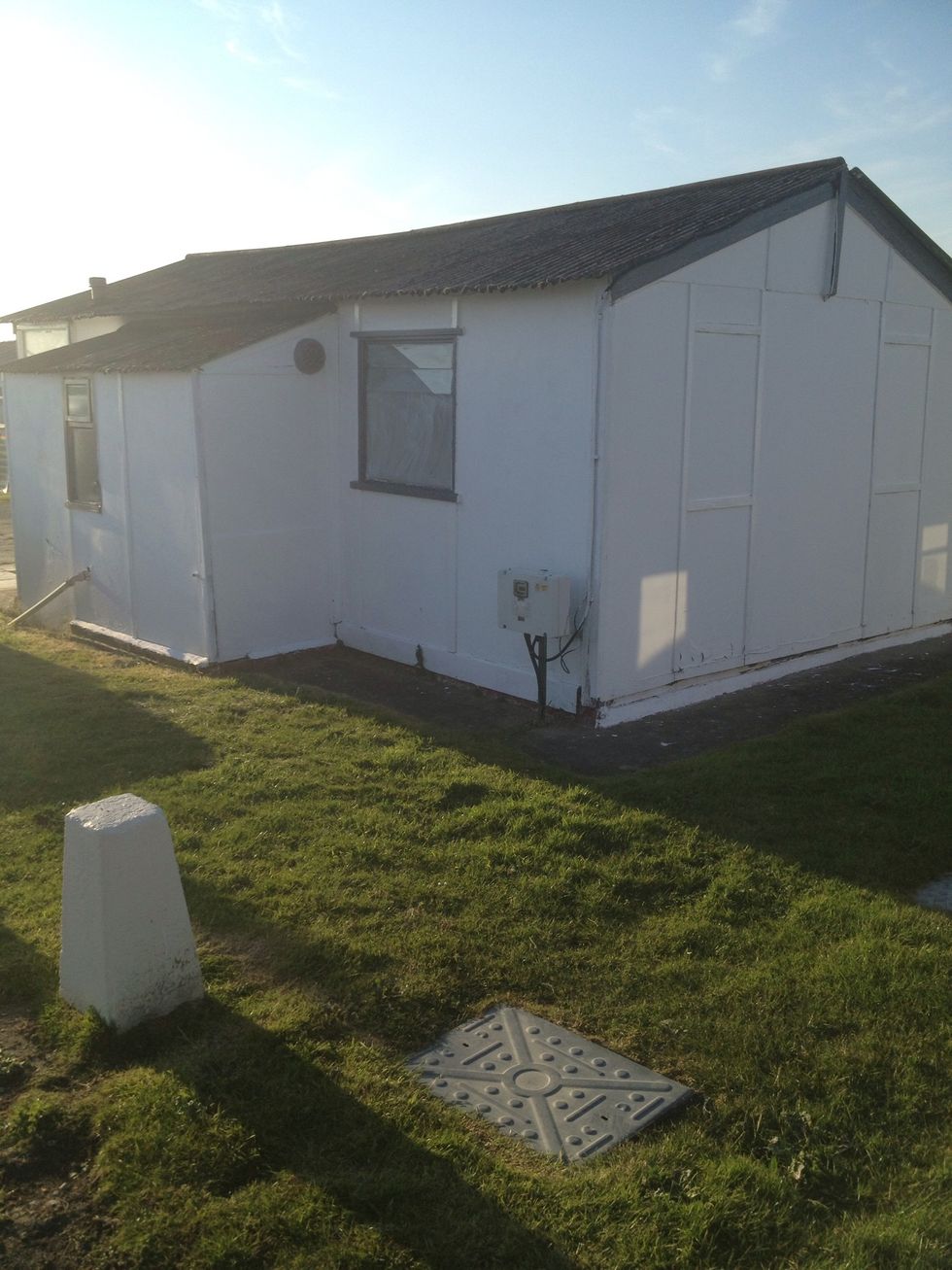 Did I go too white?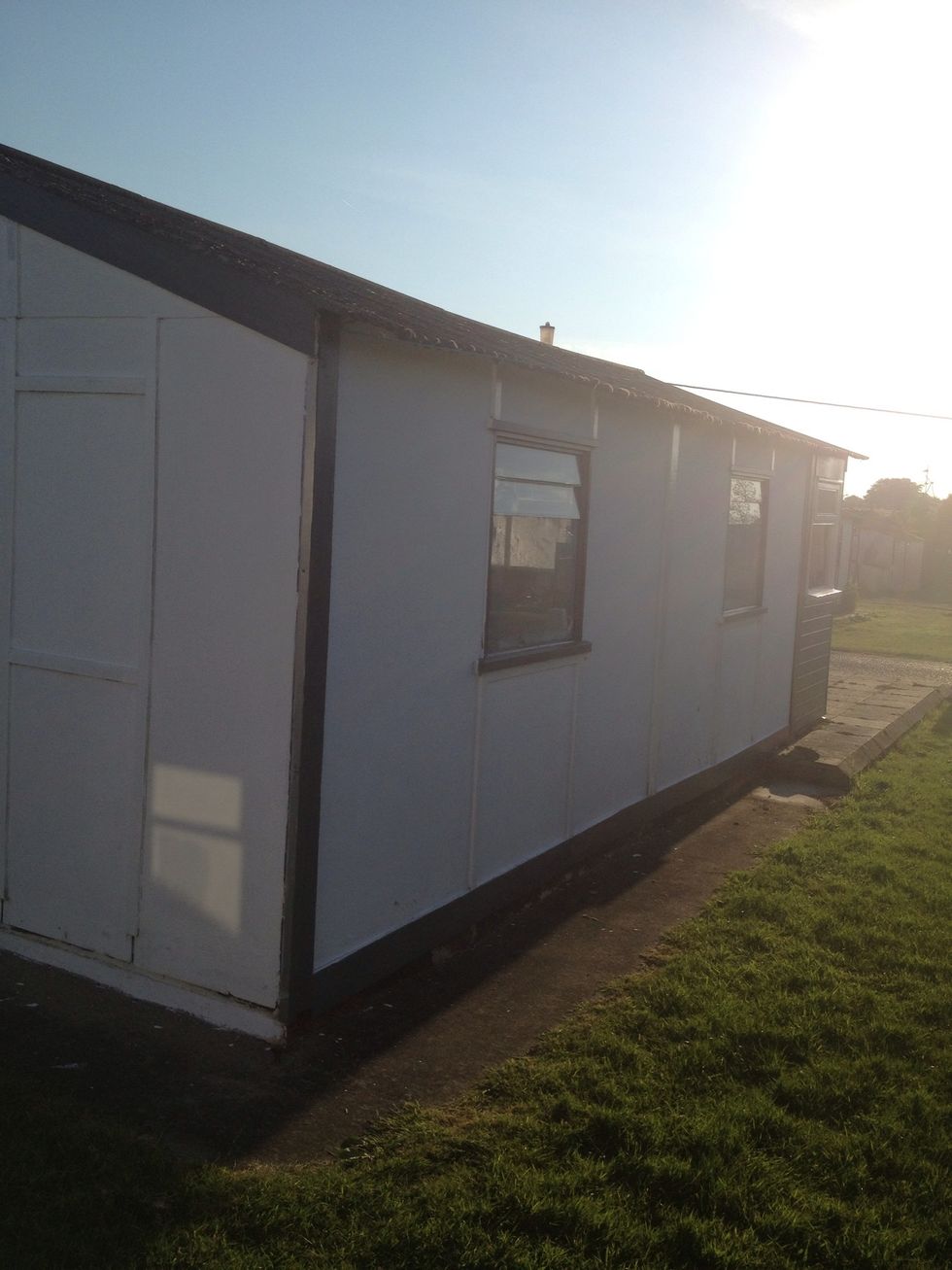 Nah!
Before & After
Just a few finishing touches but check out our free garden table set (again from freecycle) Next stage - tackle the inside but have a celebratory drink first.
One handy and multi talented boyfriend
Tools (lots )
Water
Beer
Vision
£1
Wood and paint
Patience