How to share the pin with your students in advance
Share the PIN of your NPP with your students in advance so that they can download the content in advance.
17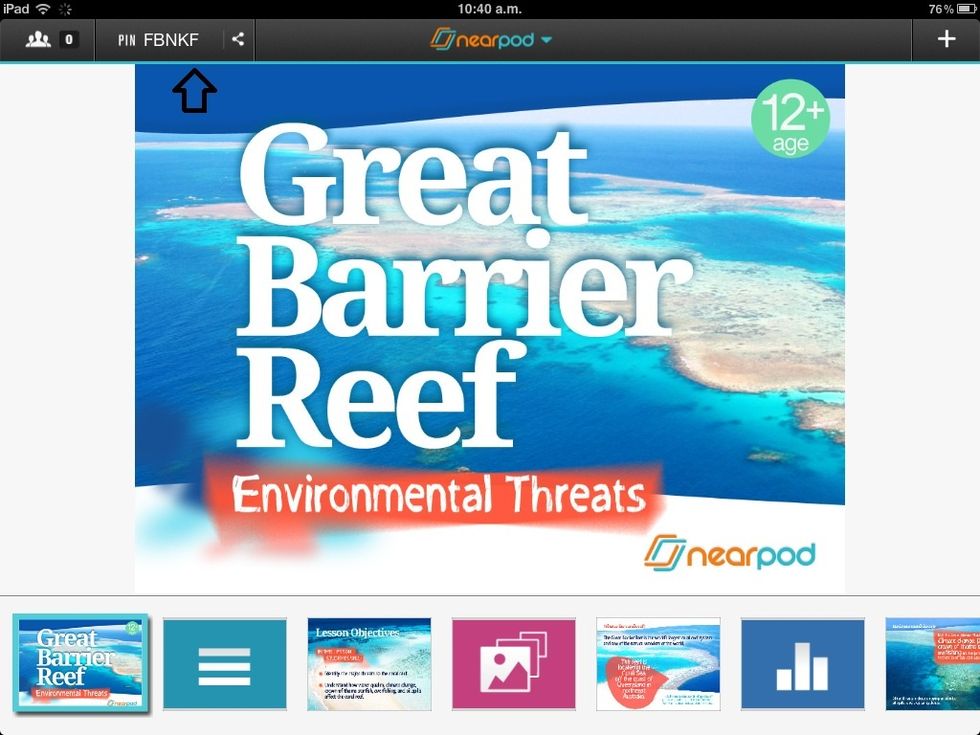 Launch your NPP on the Nearpod app. Tap on the PIN located at the top of the screen to share it.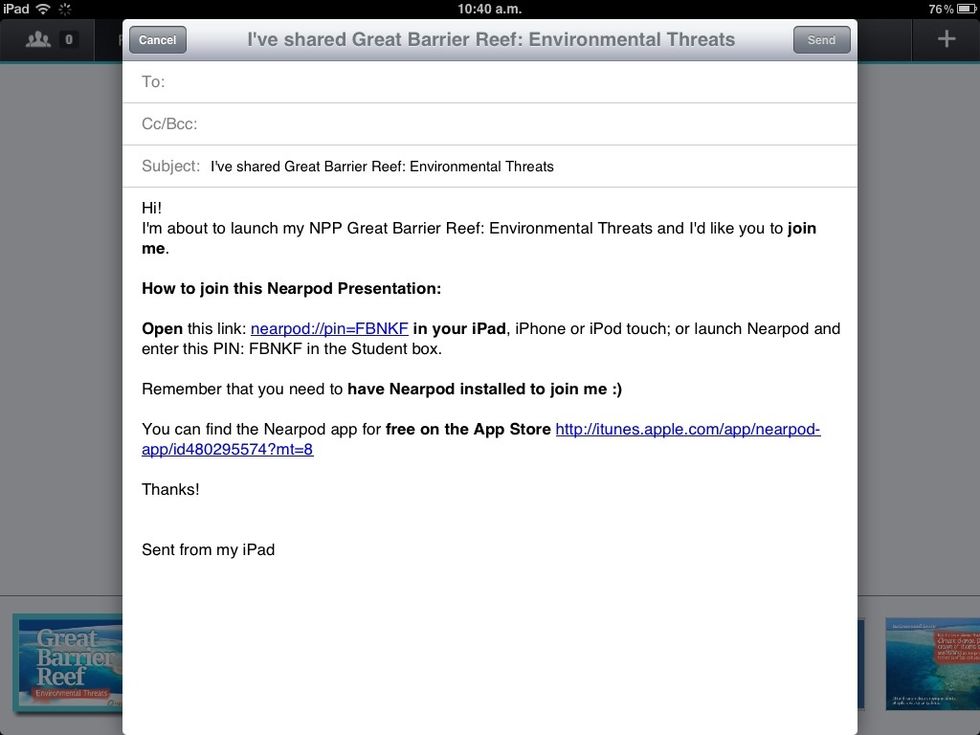 A web browser will open up for you to enter all the students' emails and send them the PIN.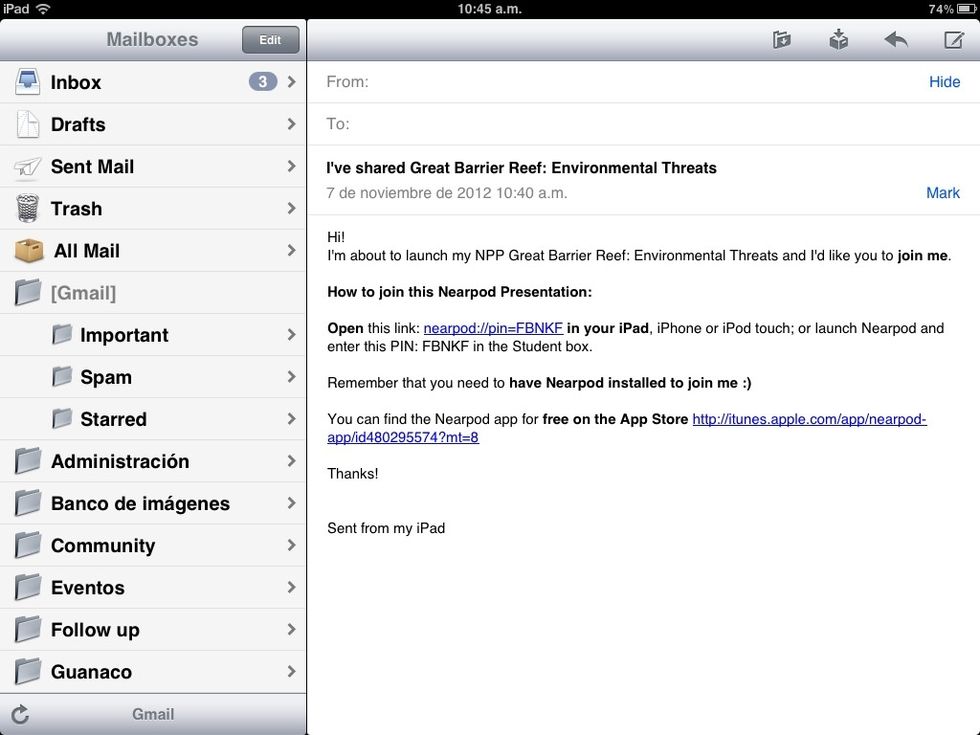 Each student will receive the email with the link to open the NPP. They must open it from the mail app on the iPad. By clicking on the link, the Nearpod app will open.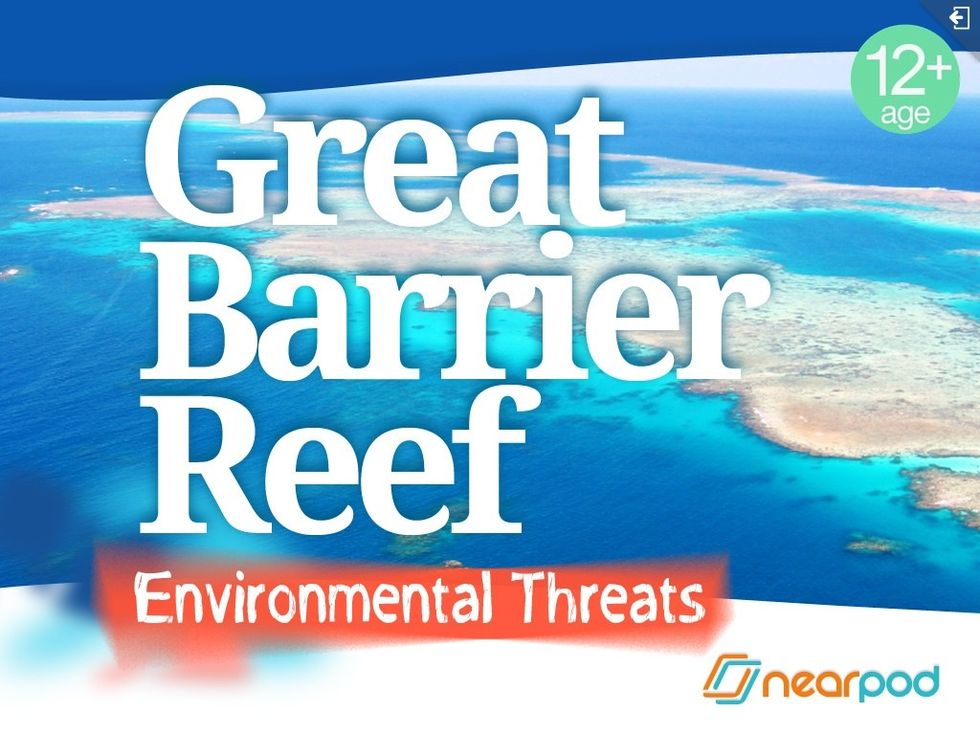 Your students will have the presentation downloaded in advance and will be ready to start working in class.
1.0 iPad for the teacher
1.0 iPad/iPhone/iPod touch for each student
Nearpod'S Guides
An innovative and interactive classroom tool to create, engage and assess. An all-in-one solution for the 21st century teachers!