How to share quizzes with infuselearning
Learn how to easily share quizzes via Links, Email, Twitter, Facebook & Pinterest.
49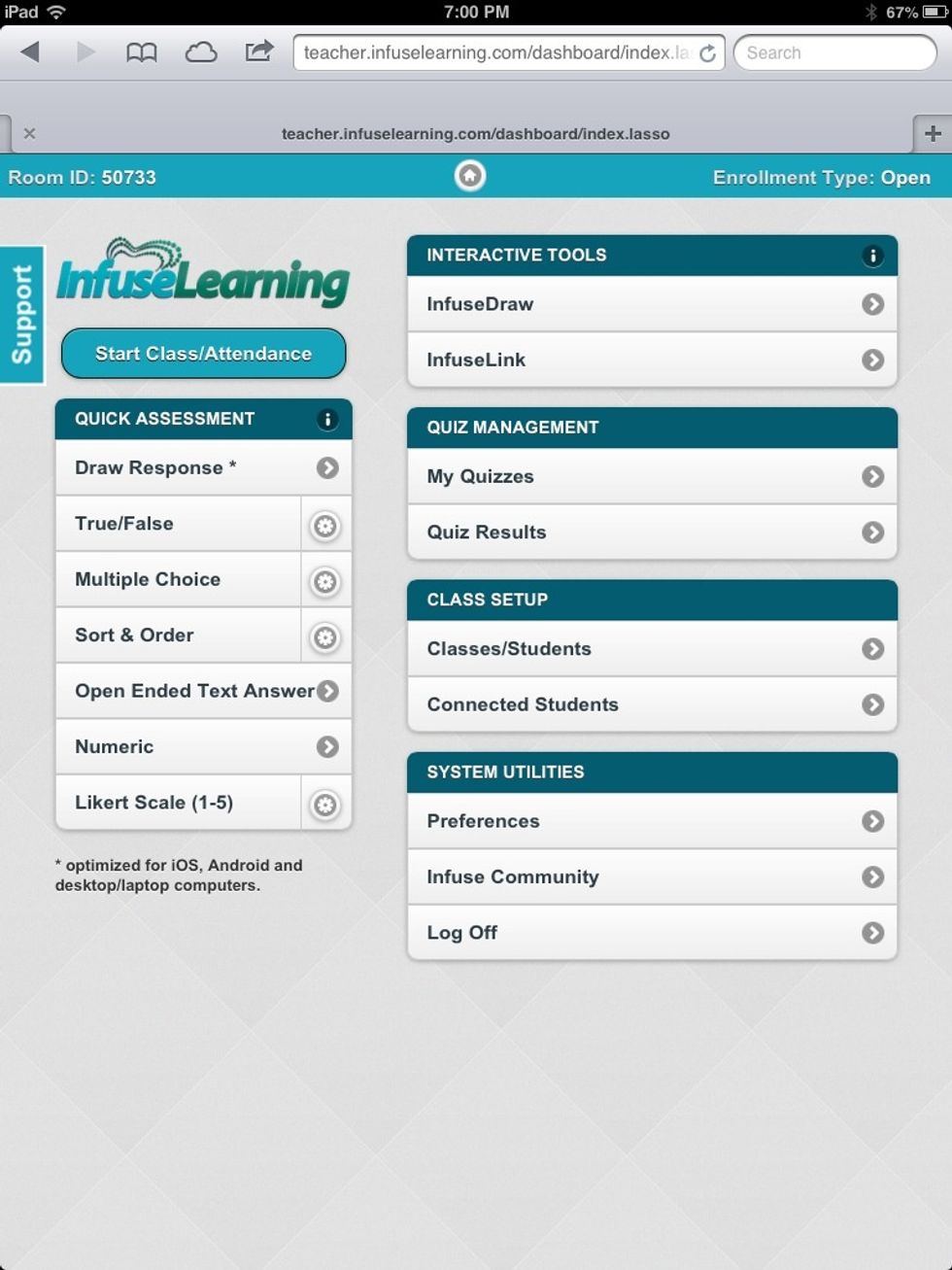 Login to InfuseLearning Teacher Dashboard. For help with Login see: How to Get Started with InfuseLearning SnapGuide http://snp.gd.ta53hc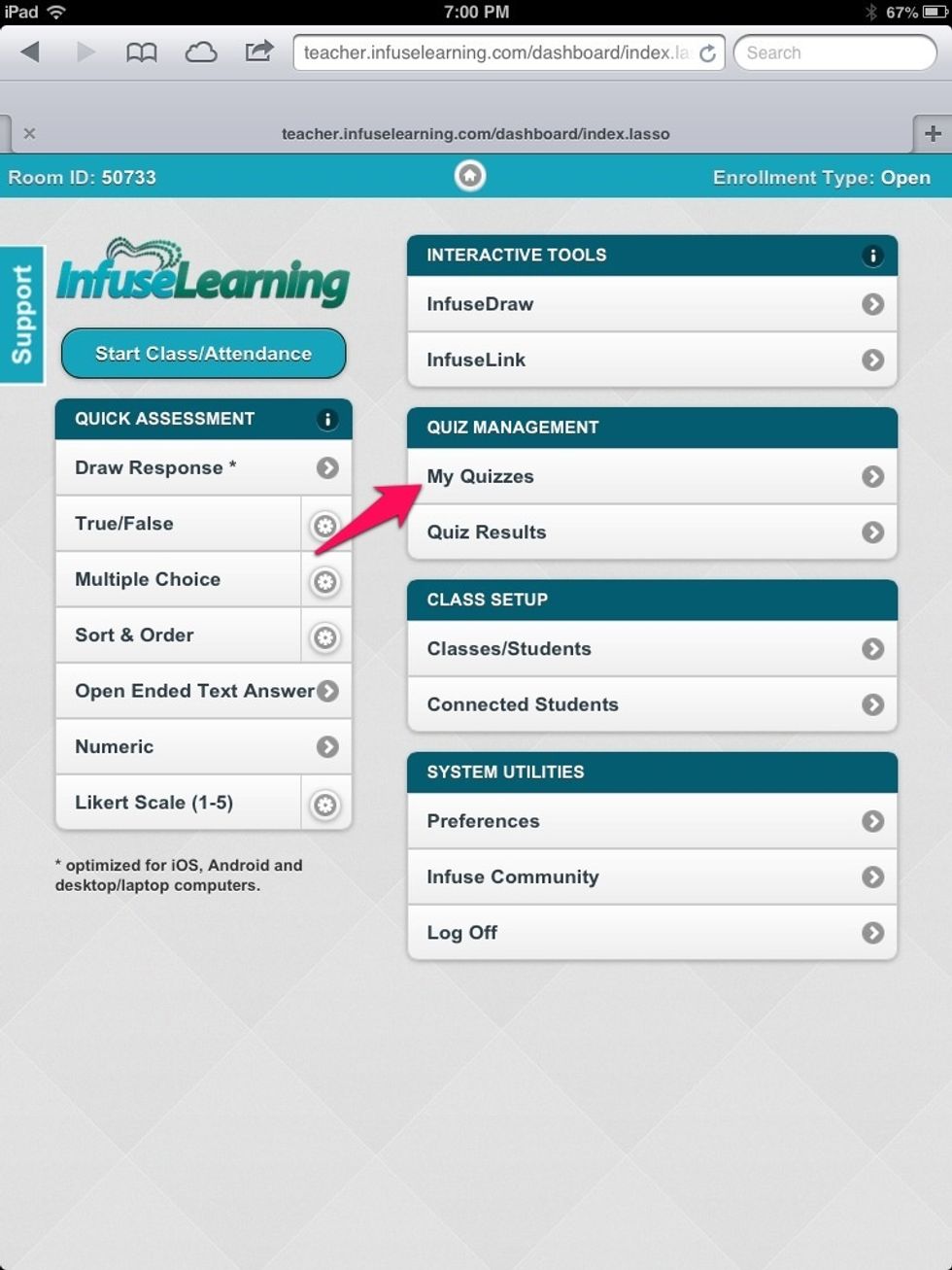 Select the "My Quizzes" button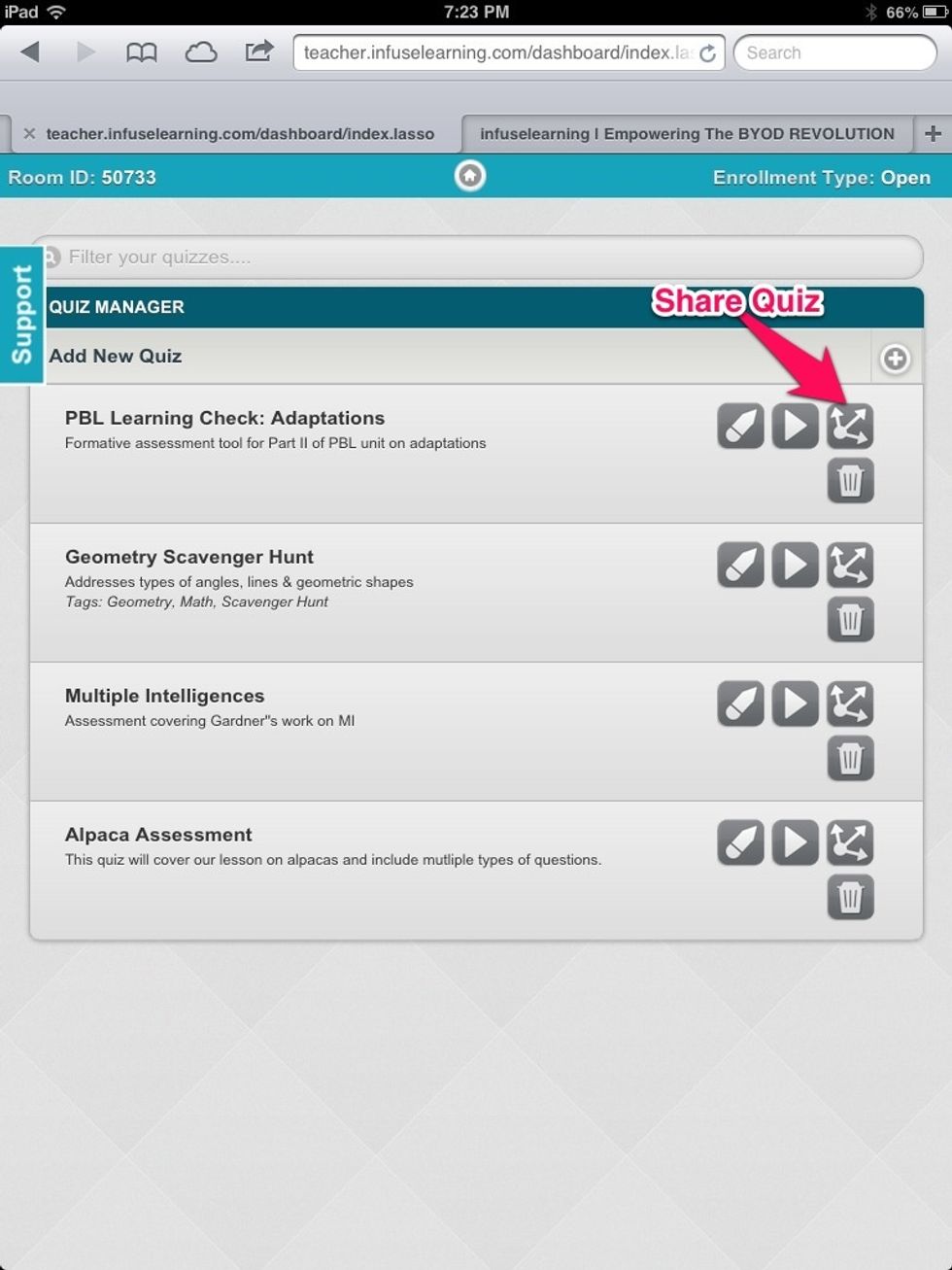 Select the "Share" button.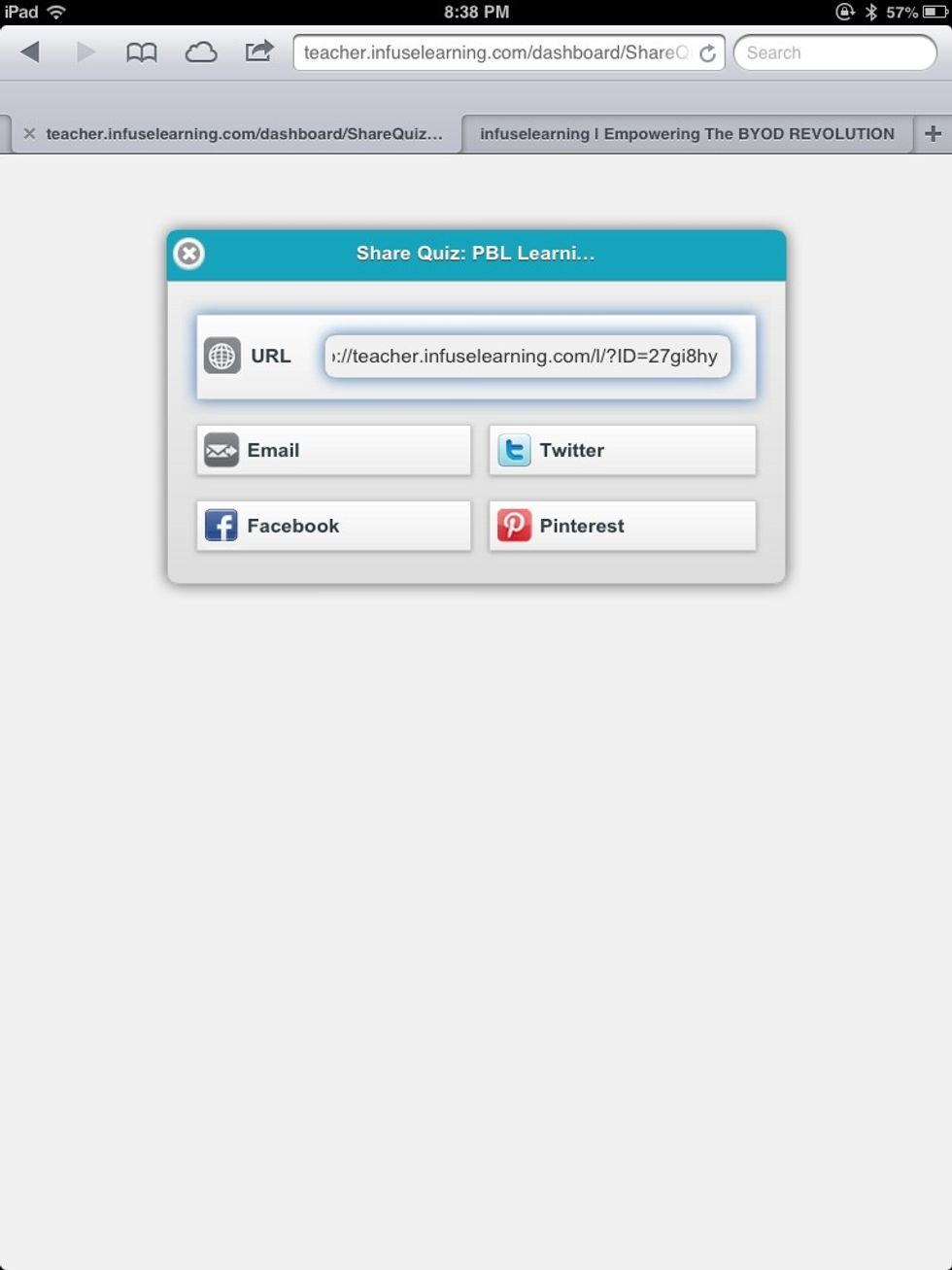 Sharing quiz options include via: Link (which can be copied and pasted anywhere you want to share it), Email a colleague, Tweet it, Post it or Pin it. Whatever way you prefer.
Email Sharing: Simply input email address, personalize message (optional) and "Send Mail". User will receive email with link to shared quiz.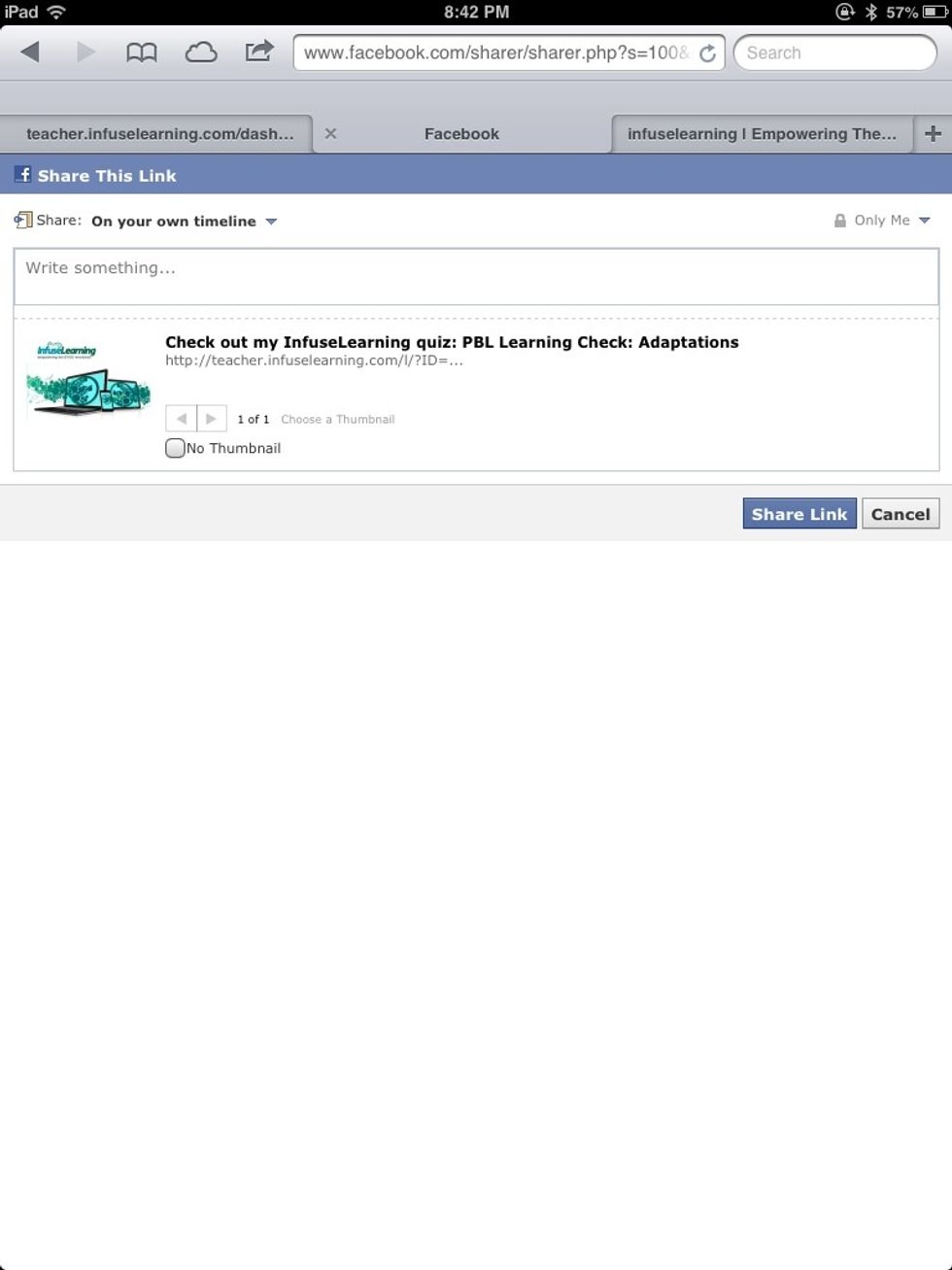 Facebook: Share Link via Facebook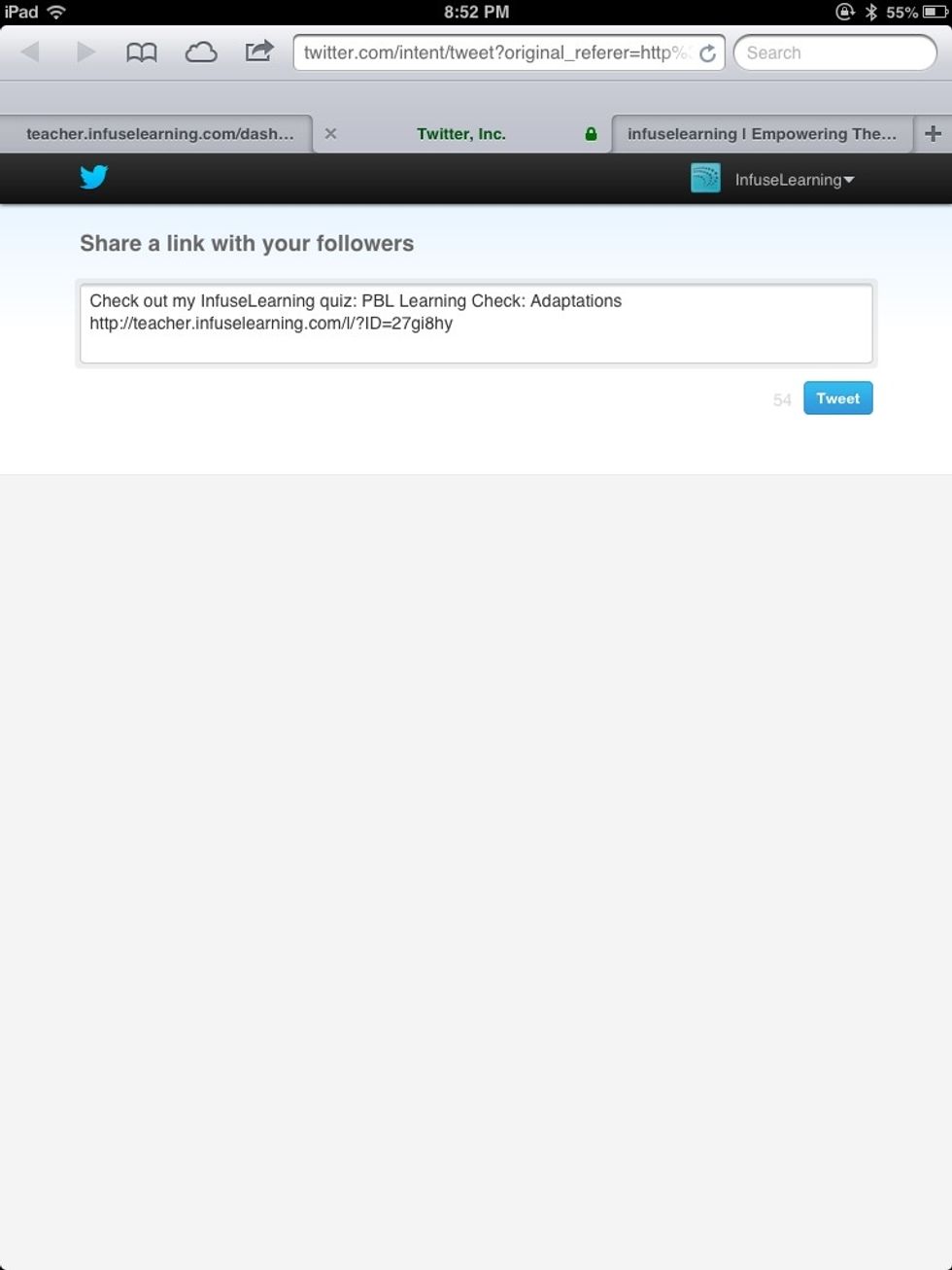 Twitter: Tweet quiz to your followers, PLCs, etc.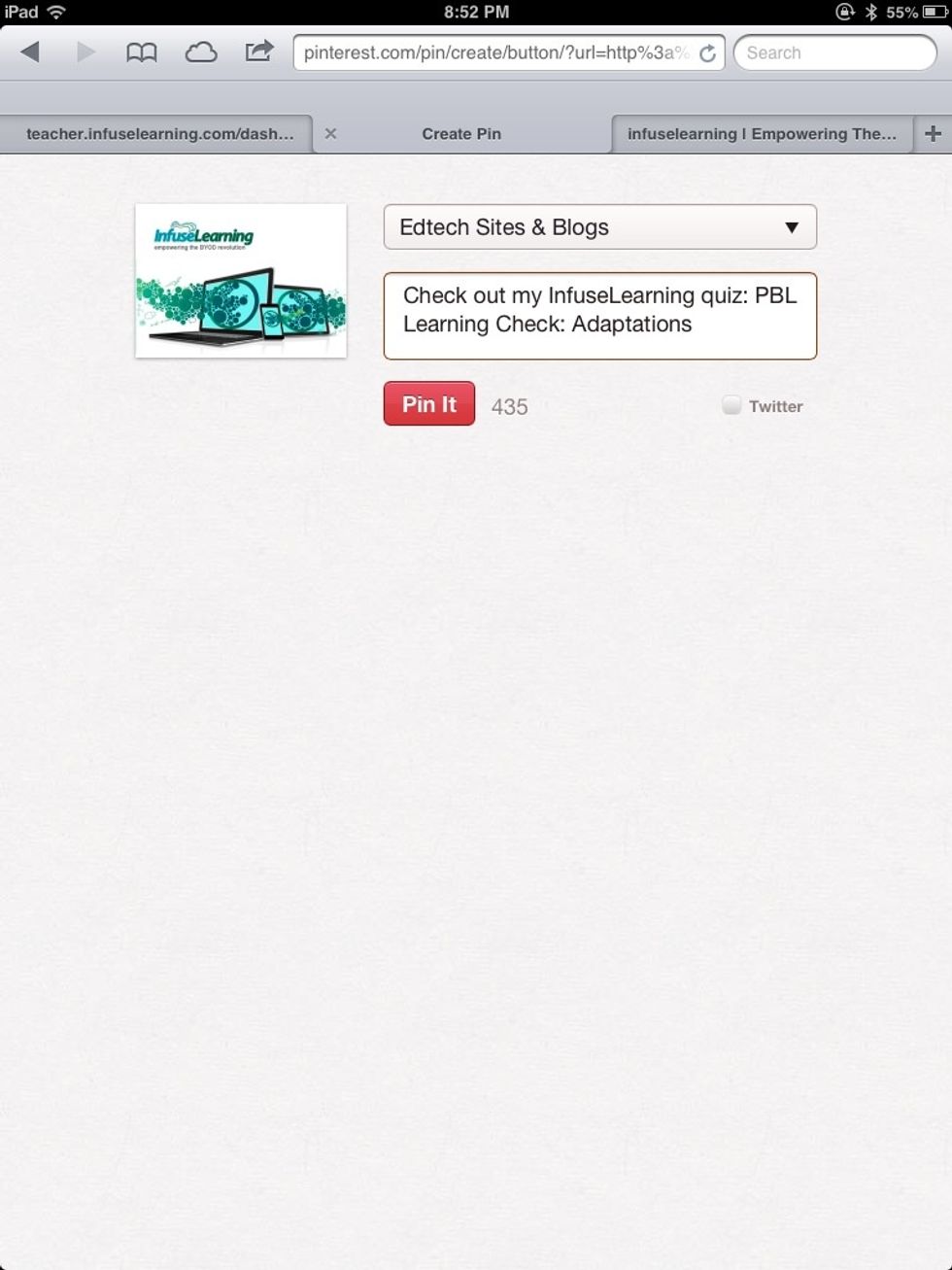 Pinterest: Share your quiz via Pinterest! Curate shared quizzes or your own.
New quizzes shared with you will appear in your Quiz Manager (with a blue dot signifying a new quiz).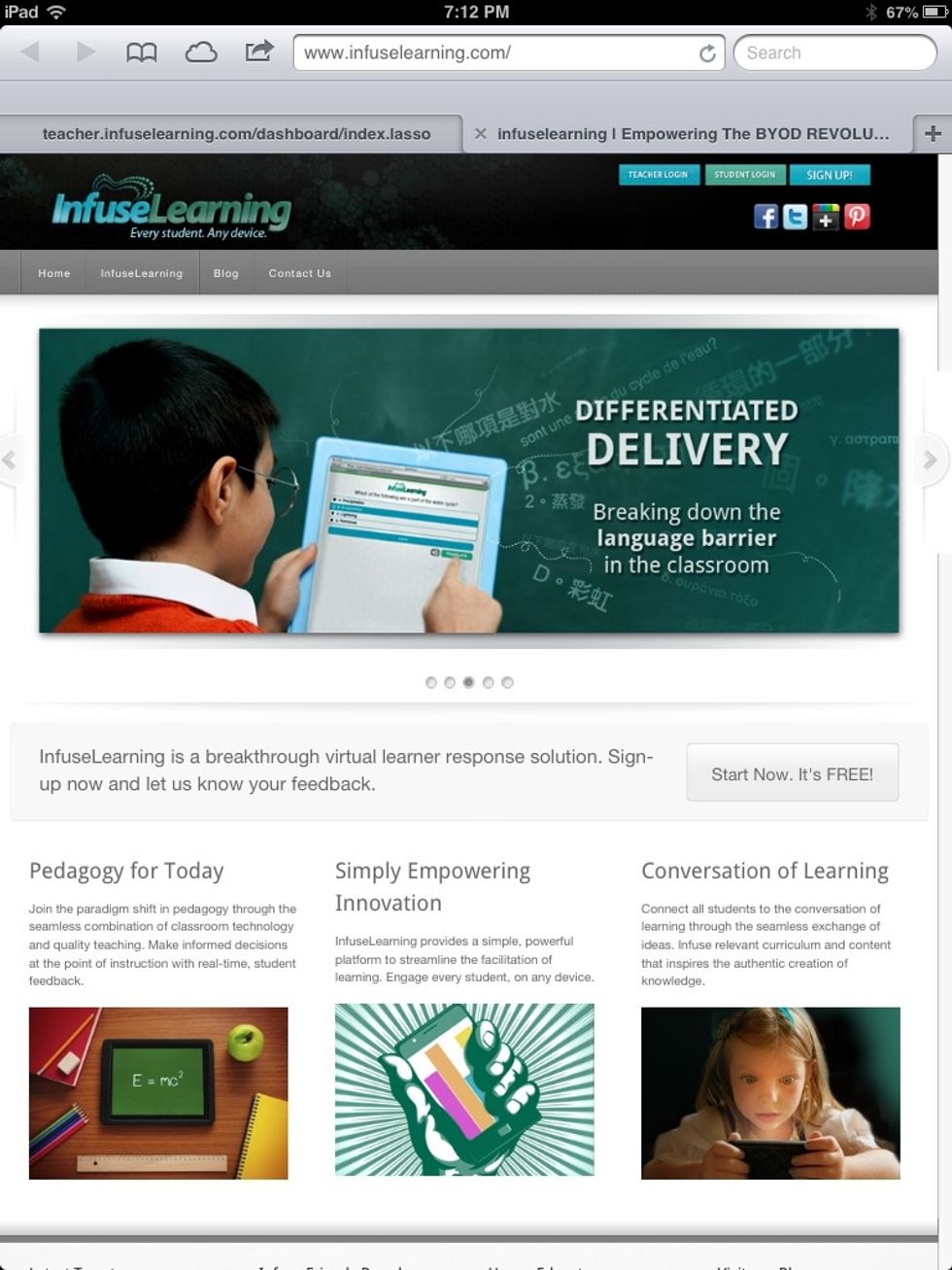 For more info and resources connect with us: via twitter @infuselearning, like us on Facebook, follow us on Pinterest, plus us on Google +, or subscribe to our YouTube channel. www.infuselearning.com
Web Enabled Device
InfuseLearning Assessment
Infuse Learning
Promote educational change through empowering teachers and bringing students to the center of the learning conversation through simple, easy to use technology.