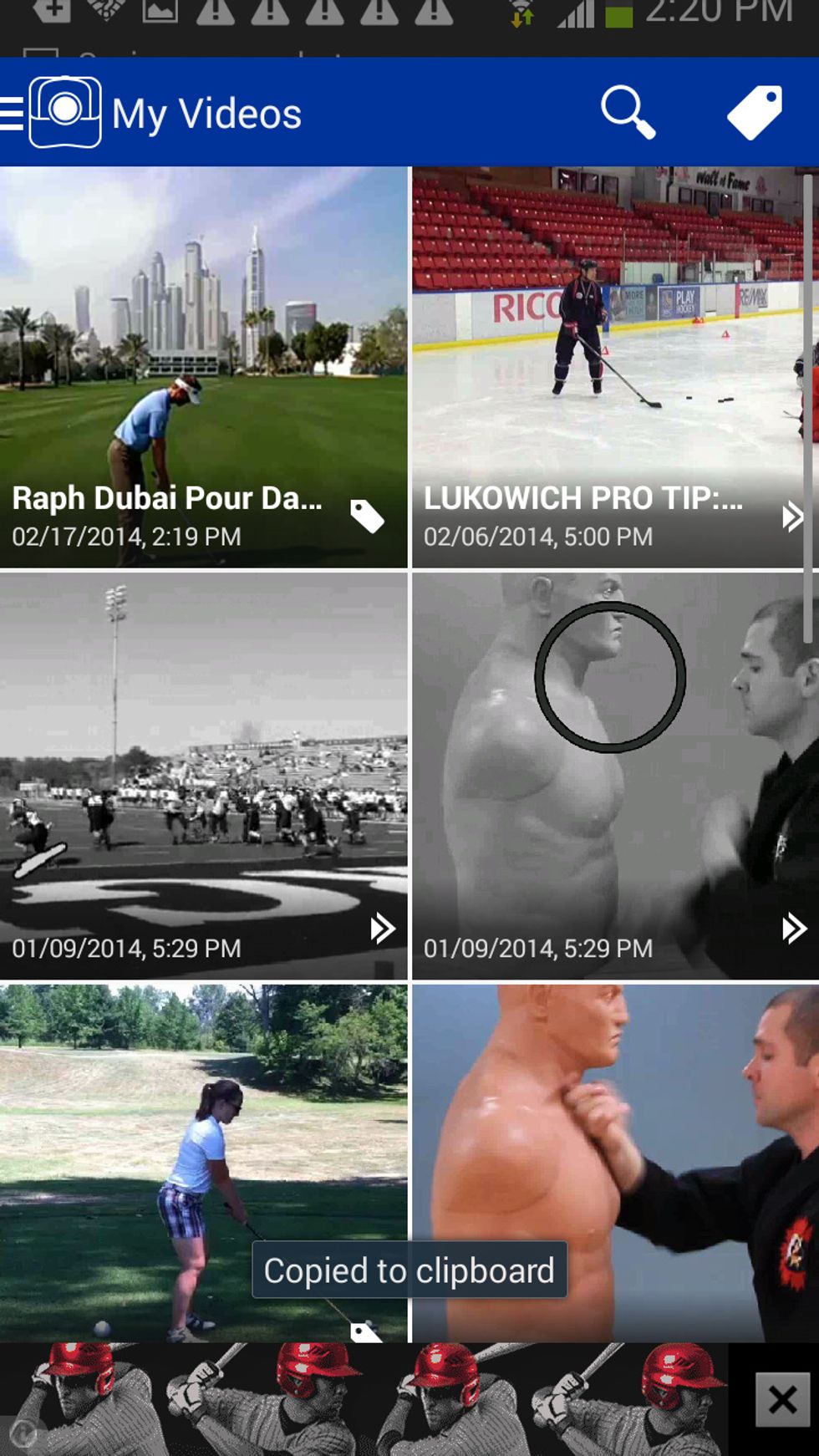 Select a video to share from your local library.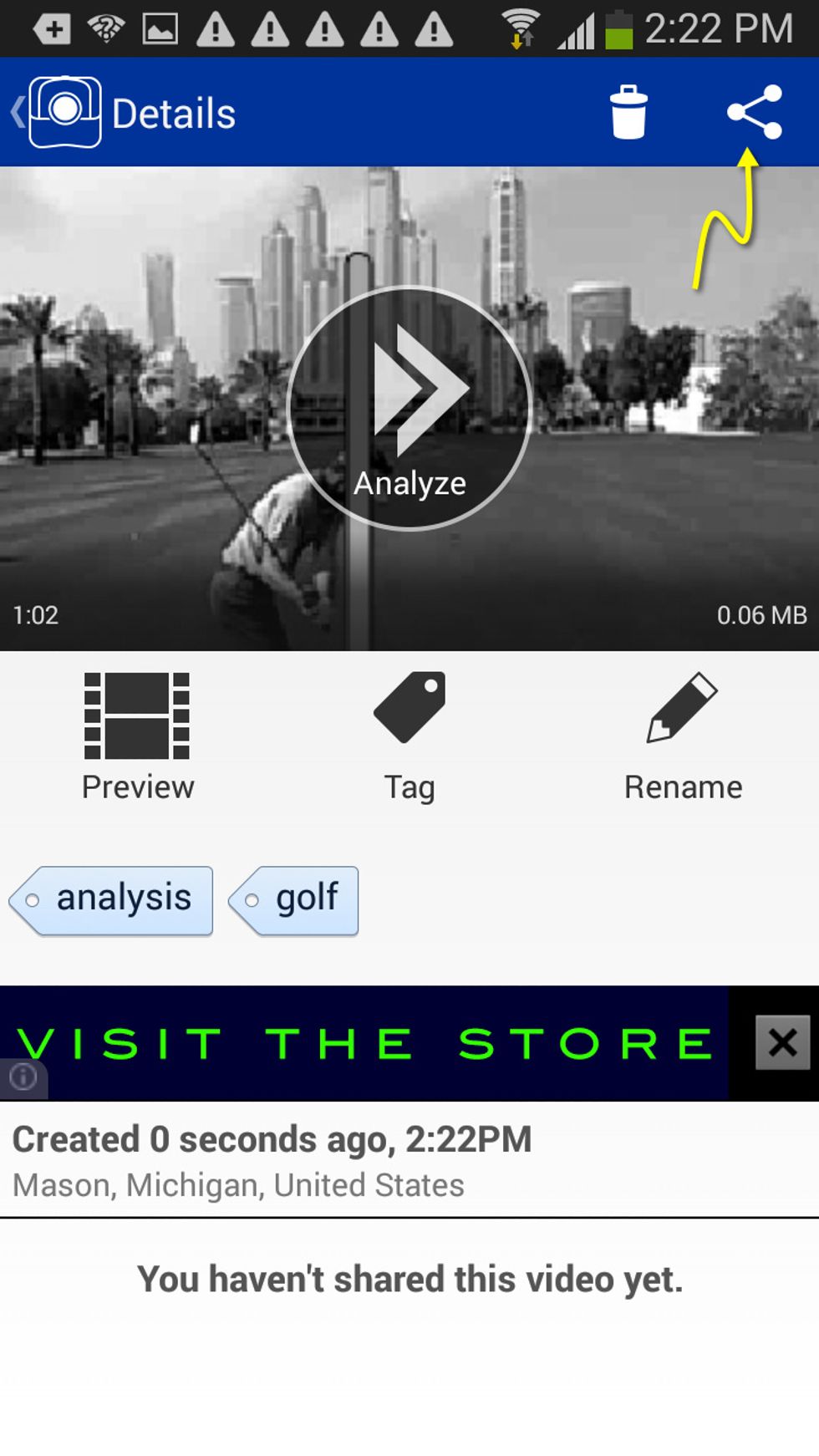 Tap the Share button.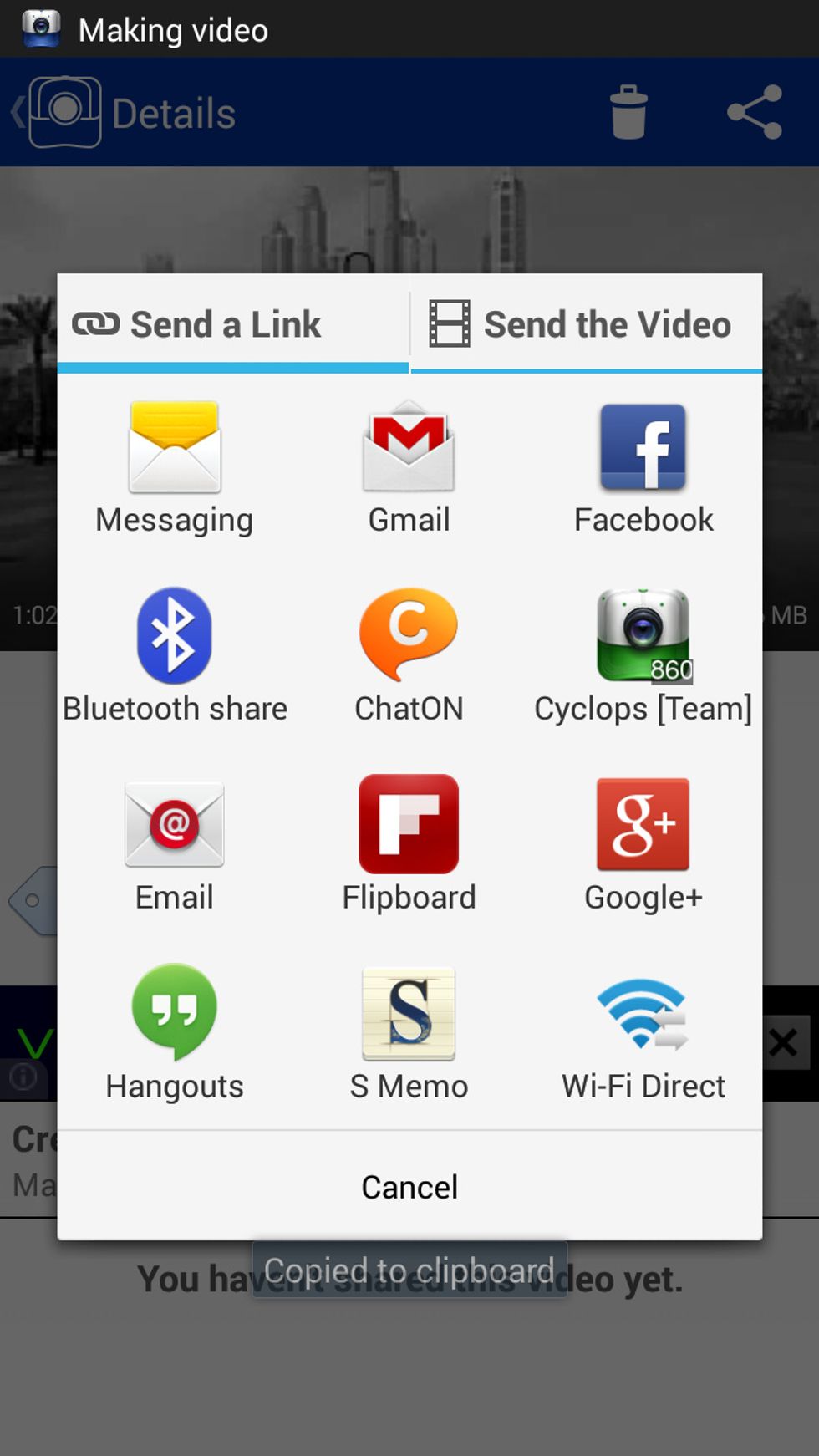 Choose medium you would like to share via. Choosing an email app, messaging, or a social media site (Facebook, Google+, Twitter) and your video will first be uploaded to coachseye.com and link shared.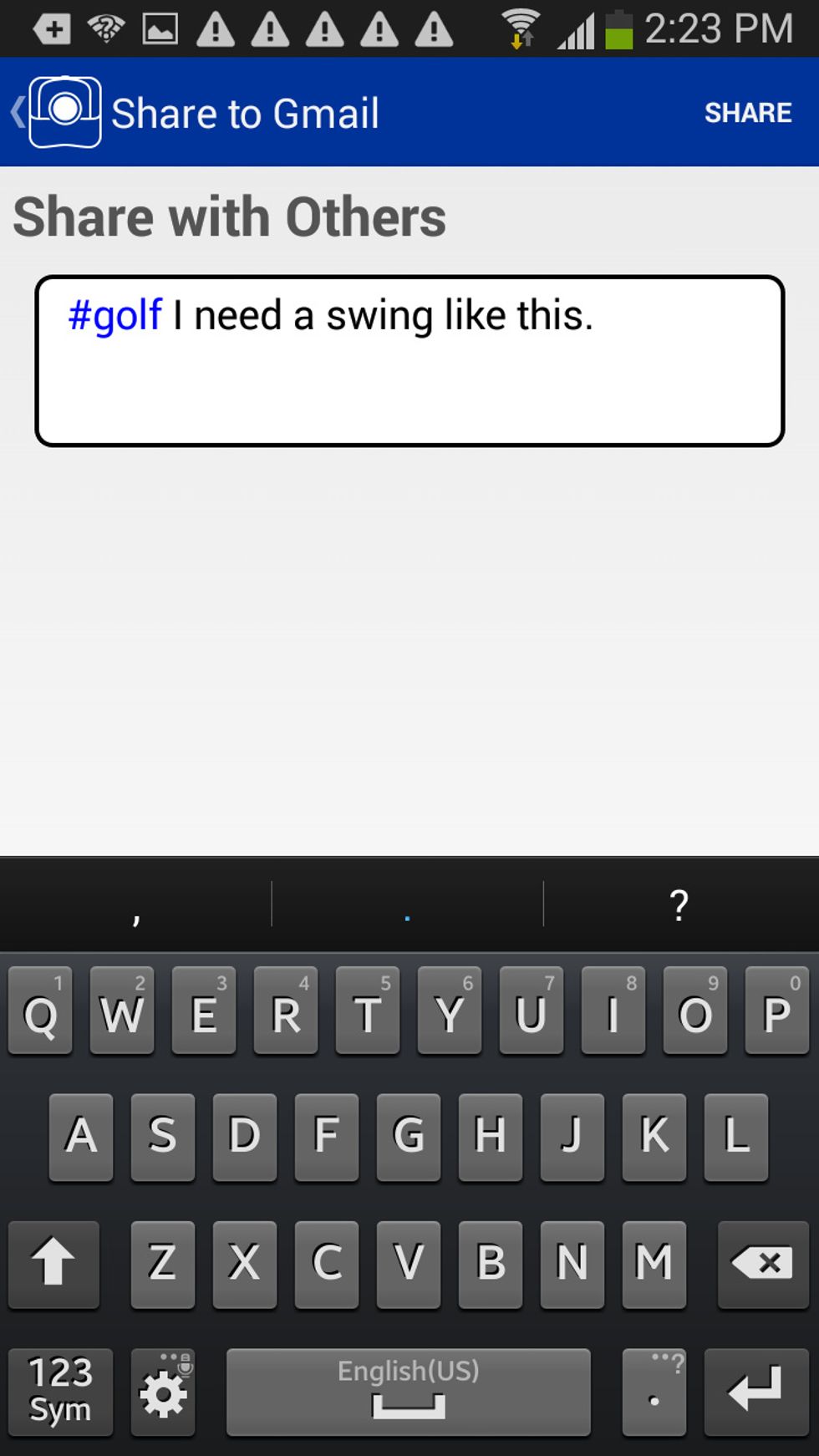 Don't forget to add a caption to your video and include relevant hashtags. Coach's Eye users can search for videos by hashtag.
Share your video. In this cad it's an email so tapping the airplane icon would share the video.
The creator of this guide has not included tools