Sharing a 3G or GPRS connection is a good idea if you want to save on data roaming costs. Your "local" friends can share their unlimited data connection with you.
8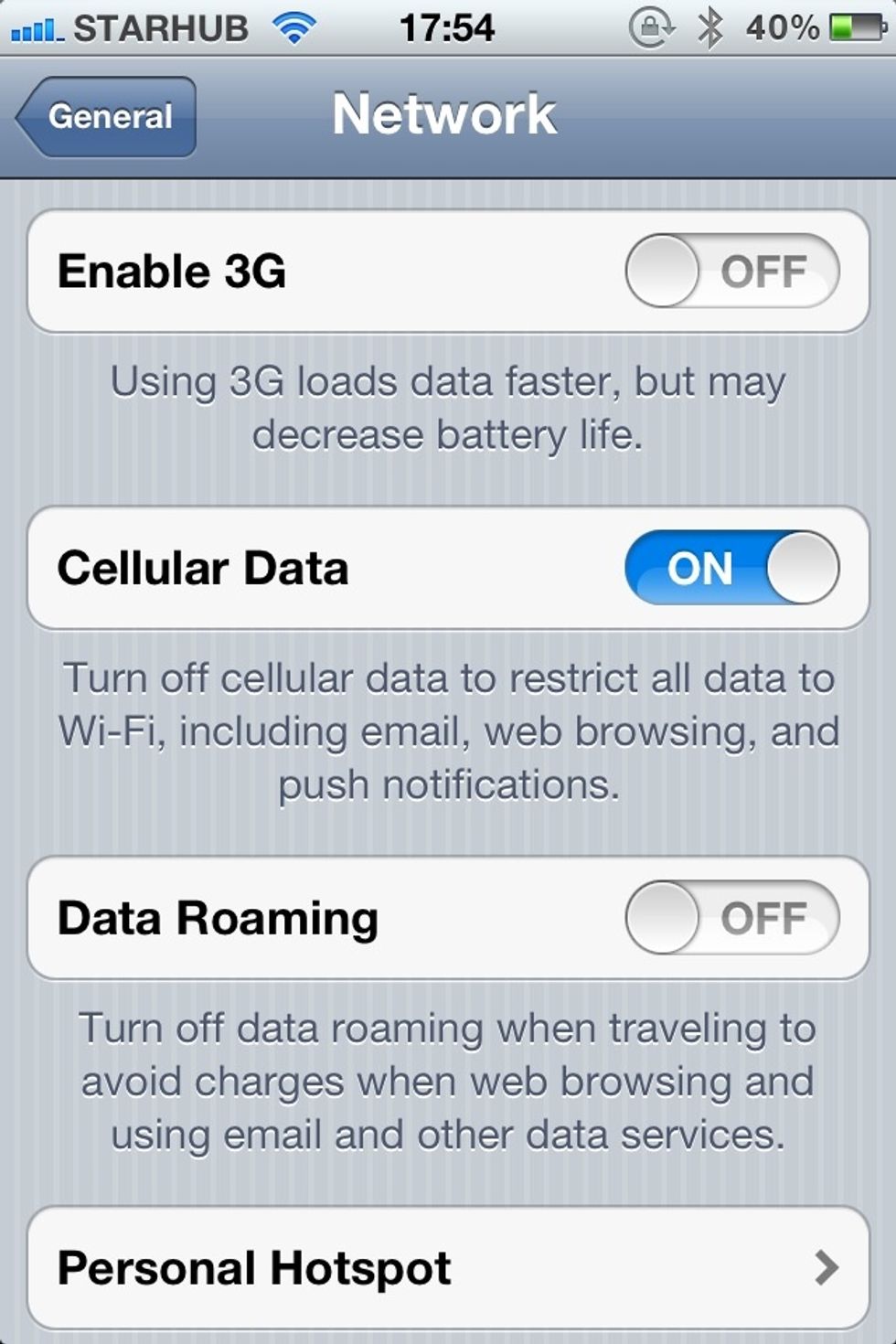 Please ensure that at Cellular Data is ON under Settings----->General----->Network.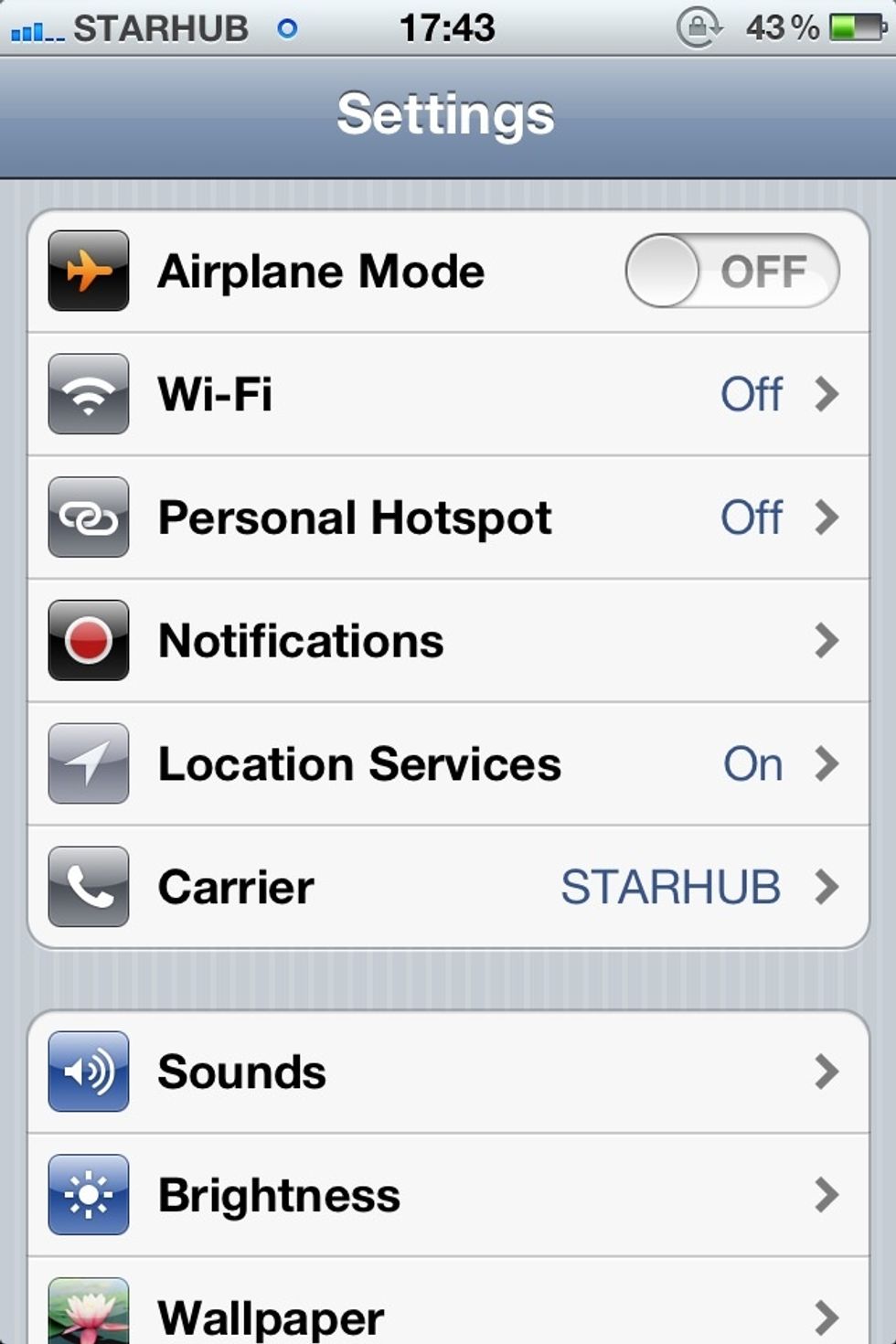 Under Settings, switch Personal Hotspot to ON.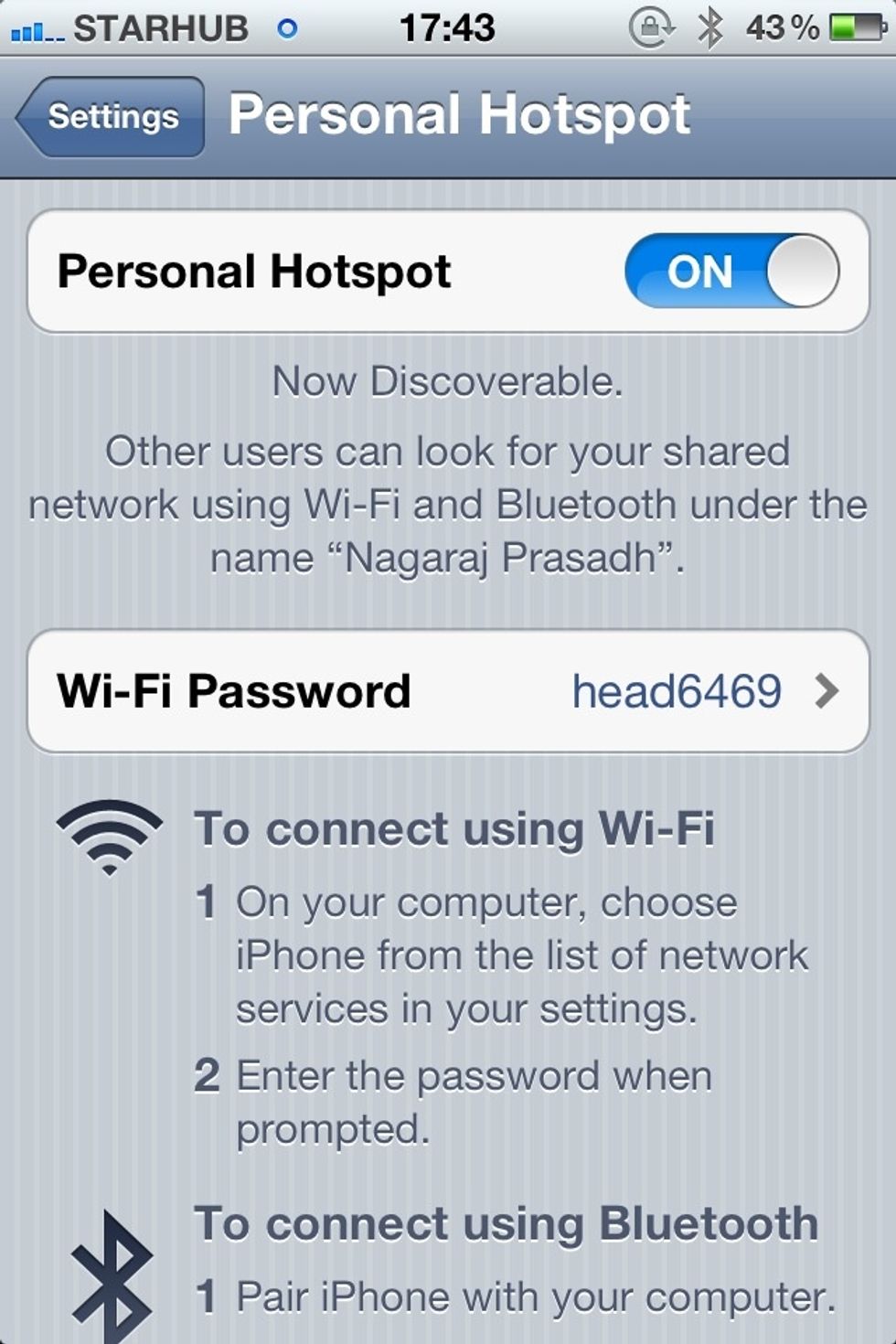 Your phone is now in discoverable mode and you can share the Phone Name and password so your friends can connect to it via WiFi.
The creator of this guide has not included tools