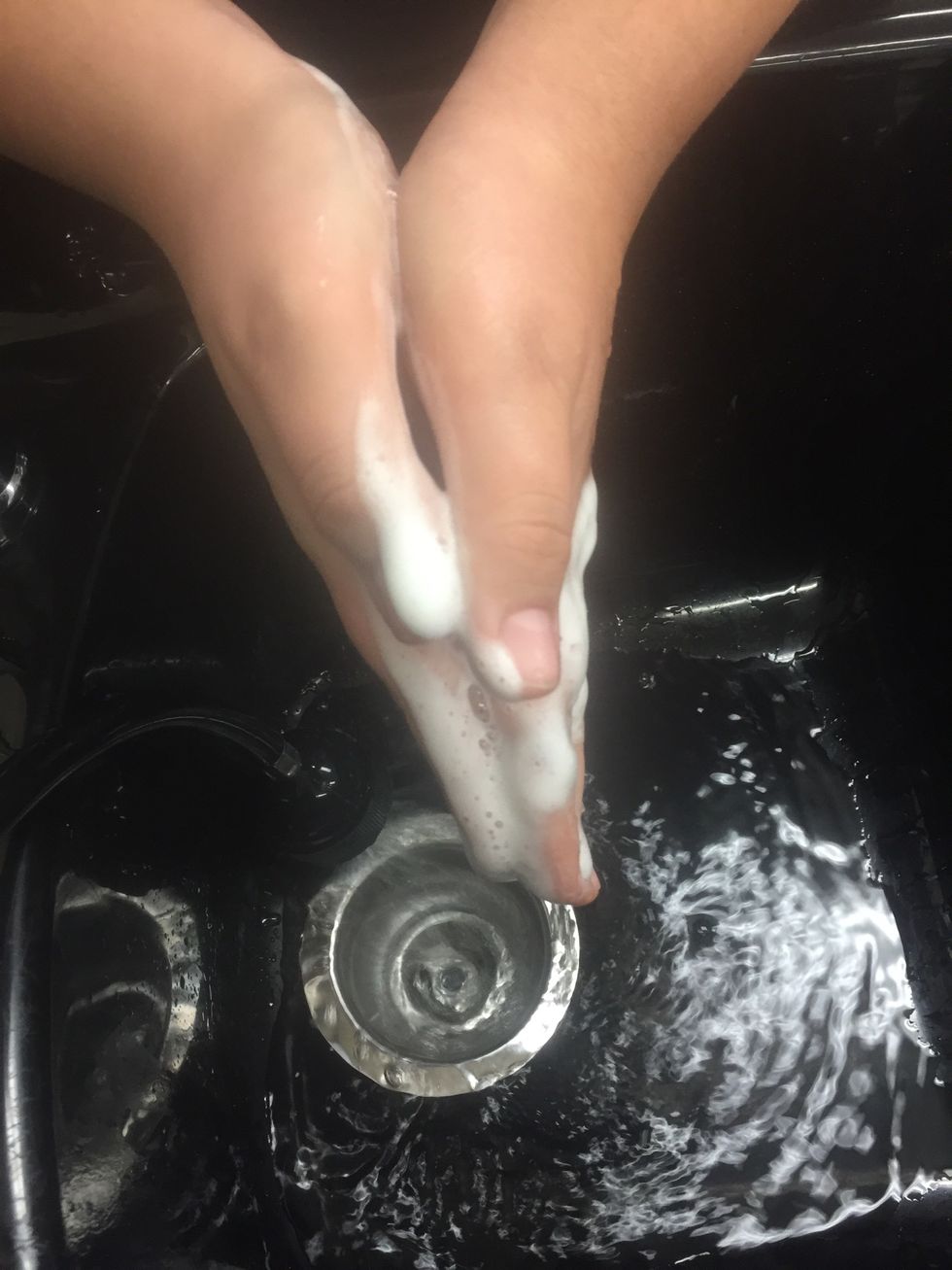 Wash hands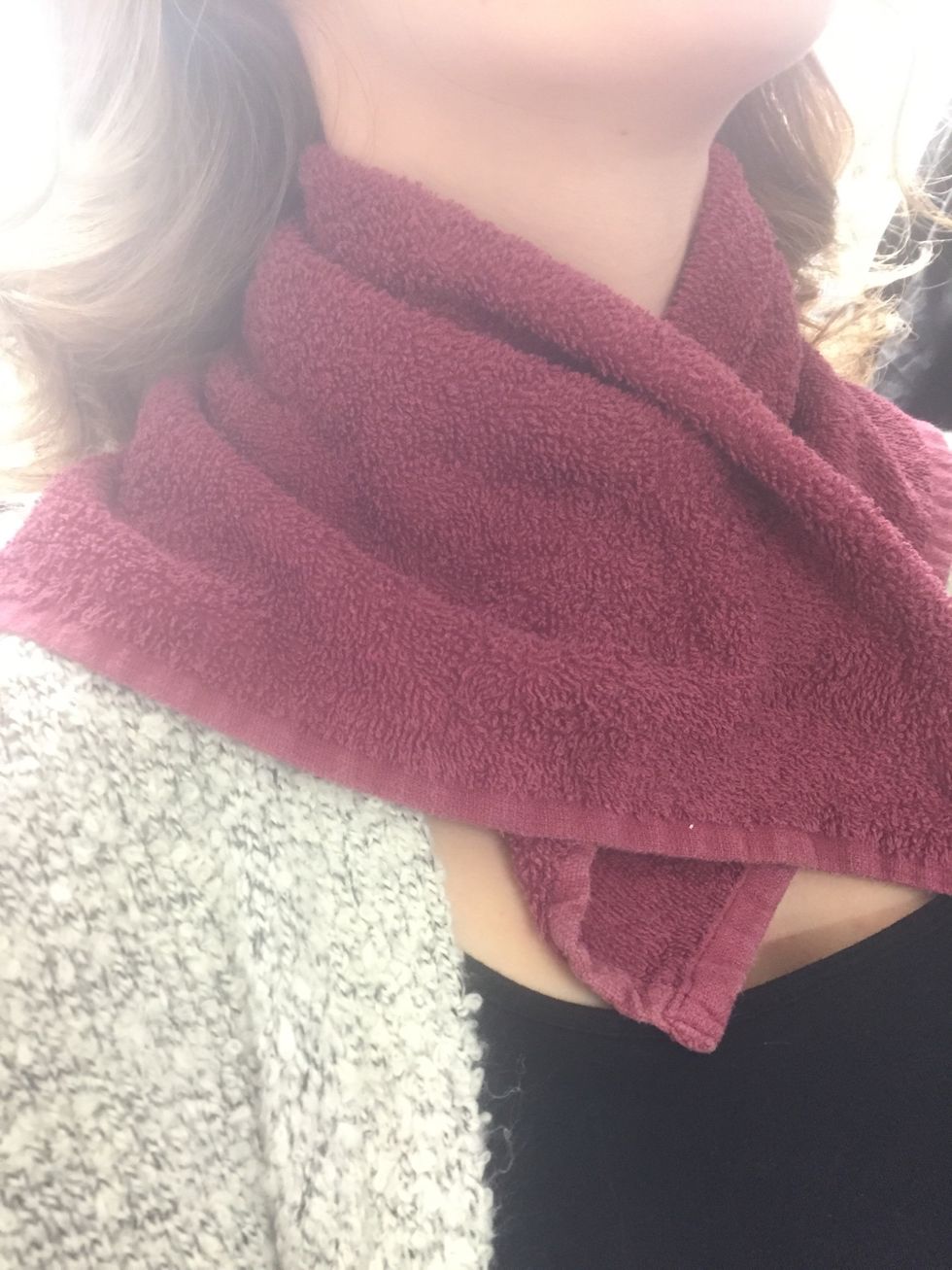 Place towel around the clients neck folded horizontally
Place the drape on the client, without it touching the skin.
Place the second towel over the drape, hold with a clip.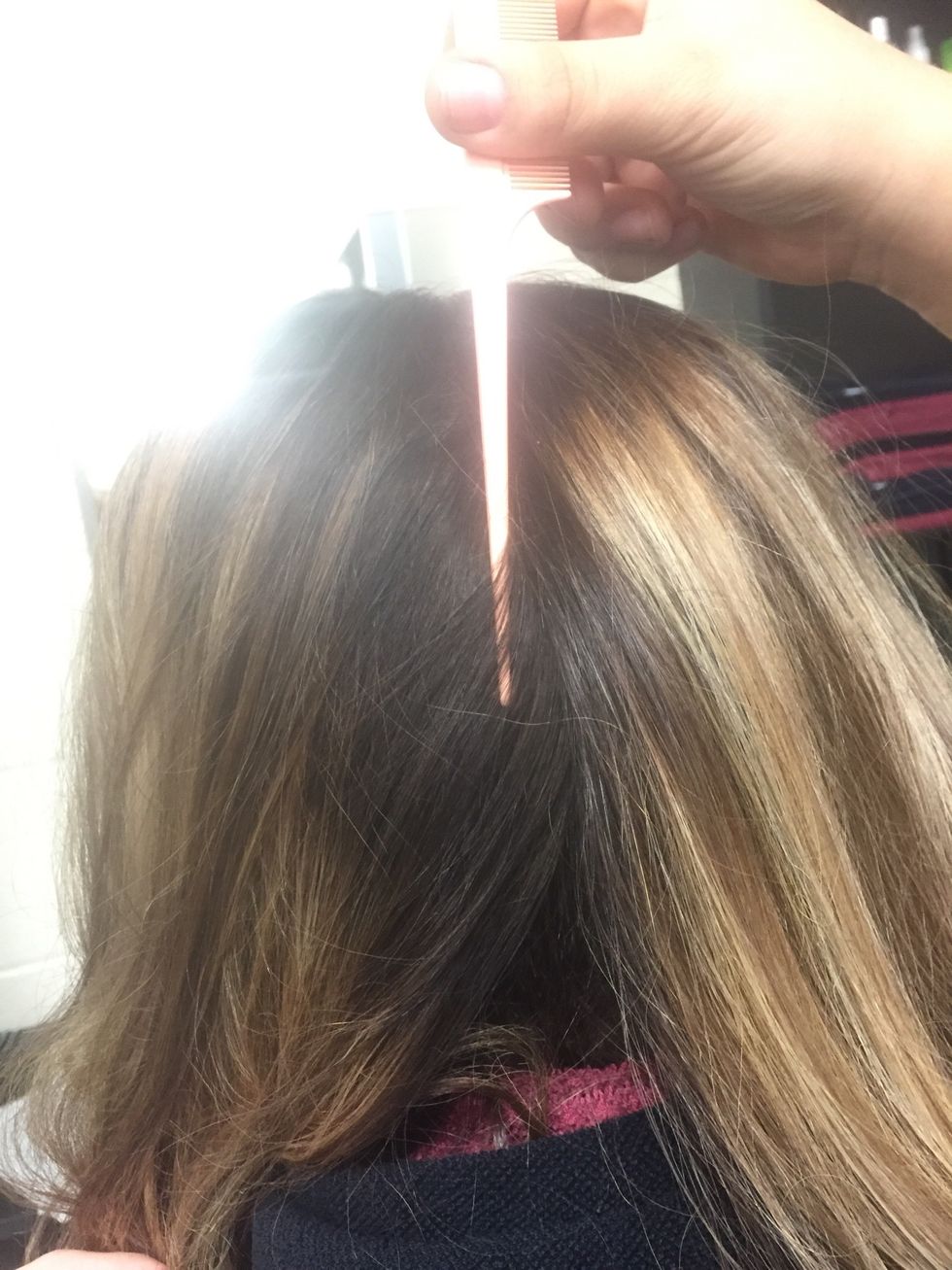 Section the hair..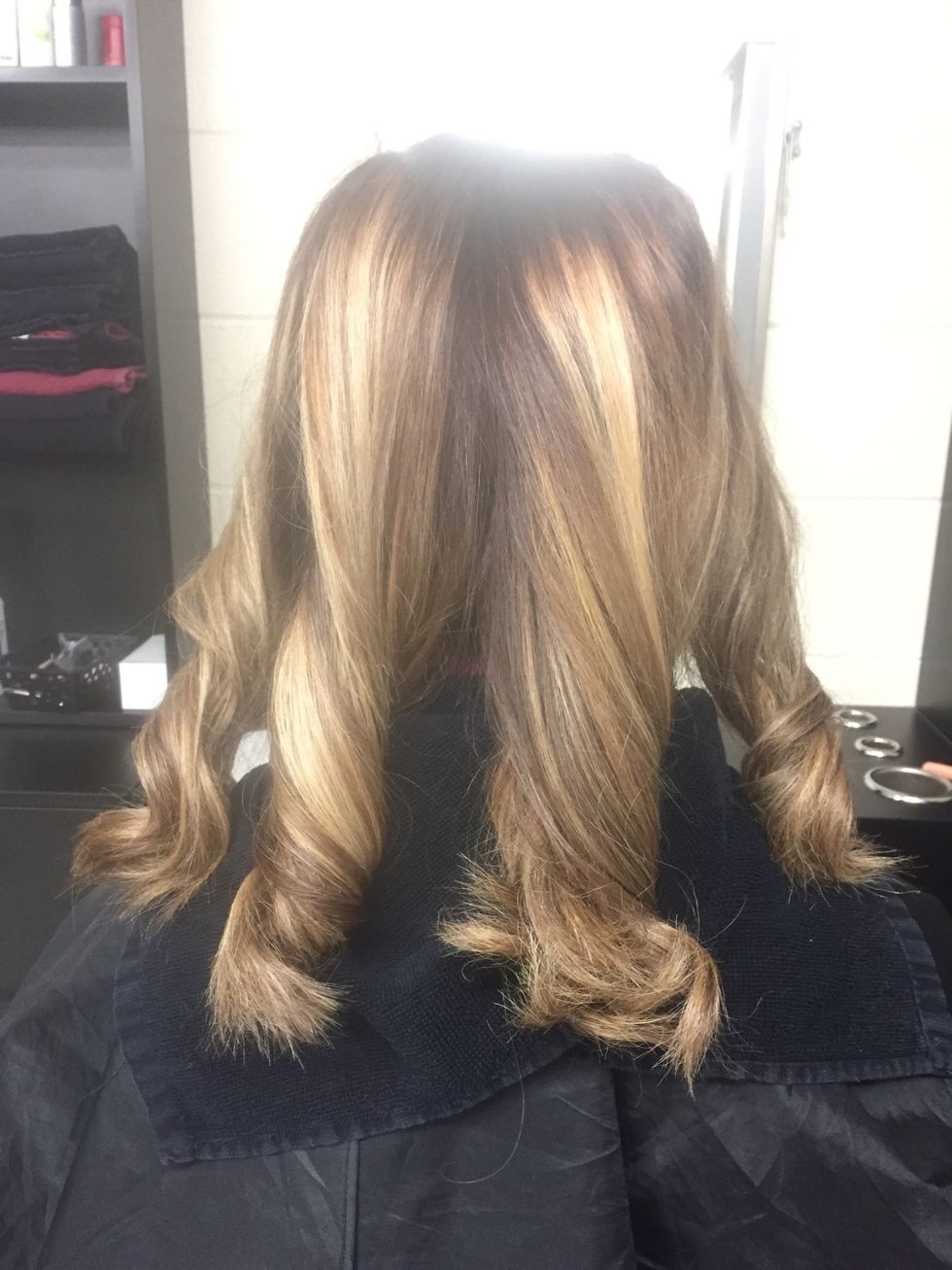 .. into four equal parts
Brush the hair starting from the scalp working down to the ends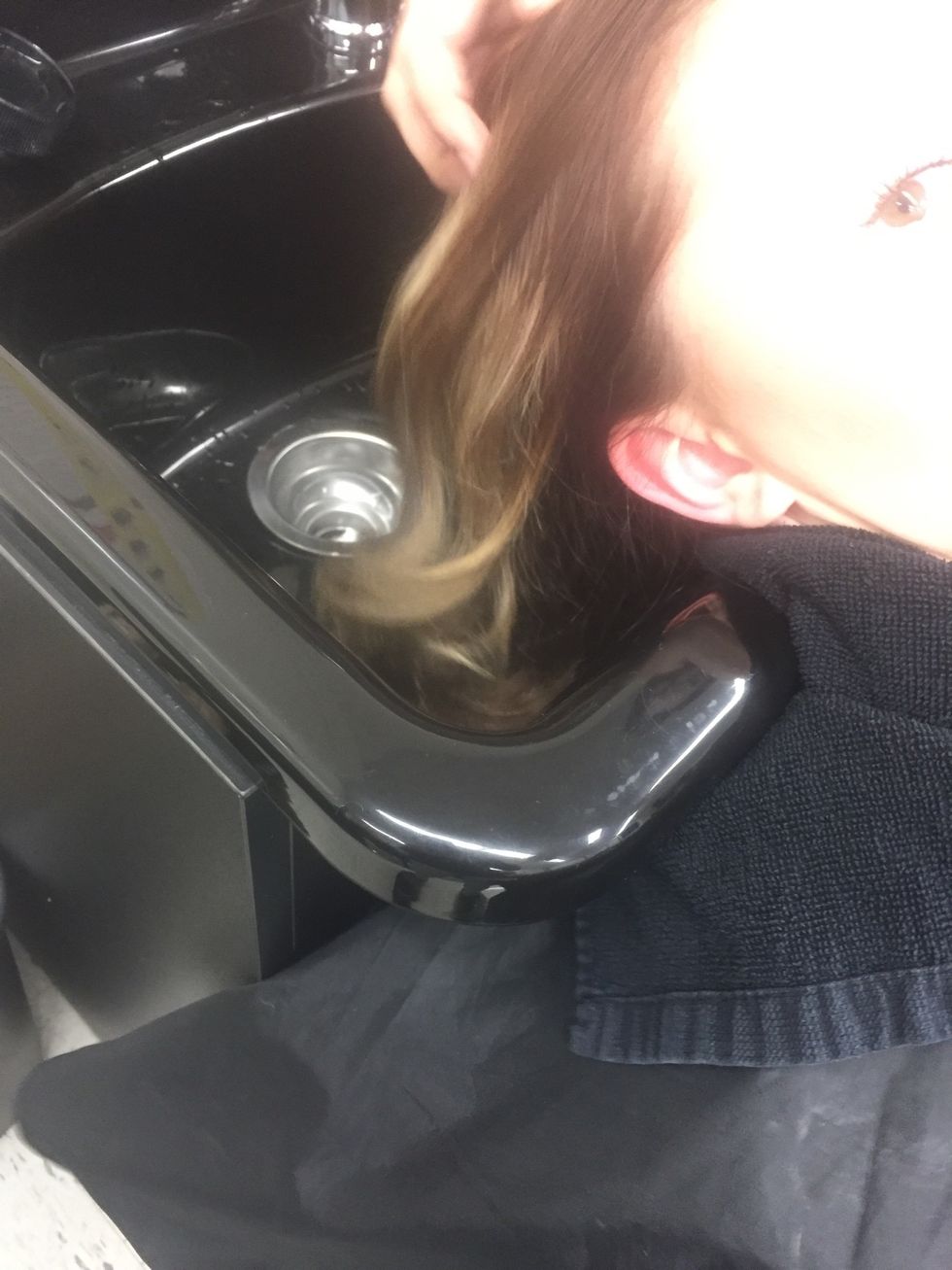 Walk client over to the sink,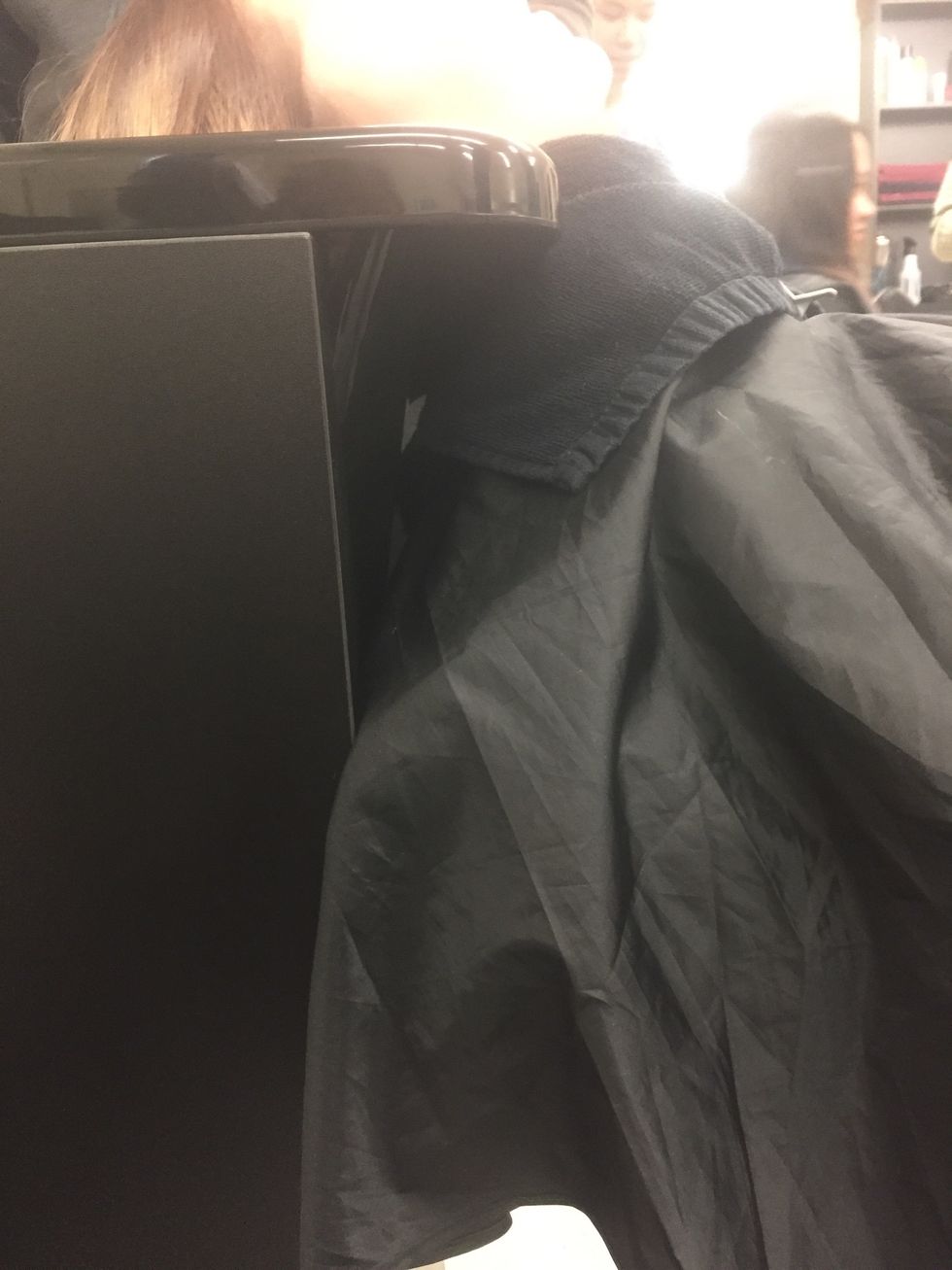 Place the drape between the outside of the sink and the back of the chair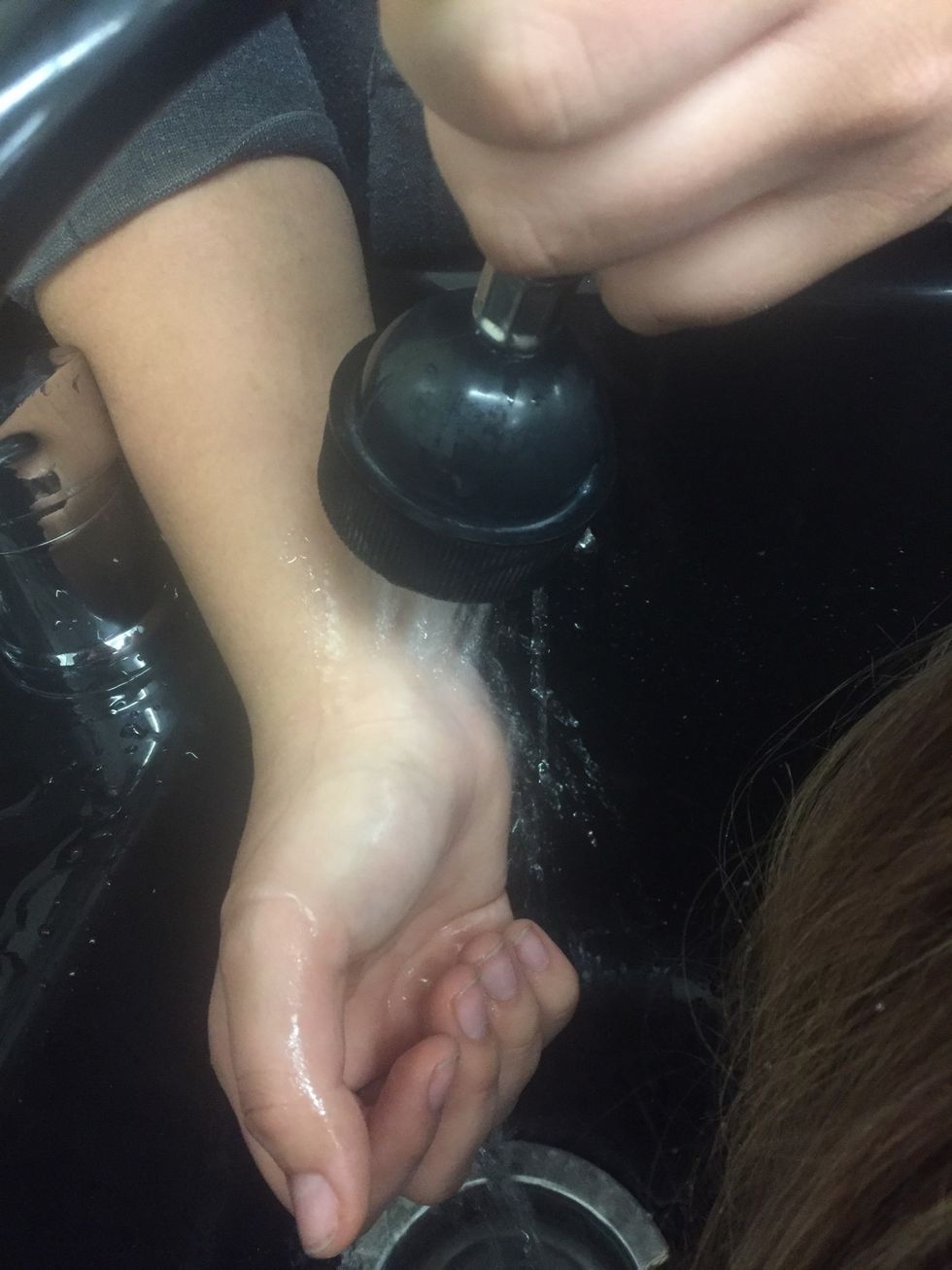 Test the water temperature on the inside of your wrist until the water is lukewarm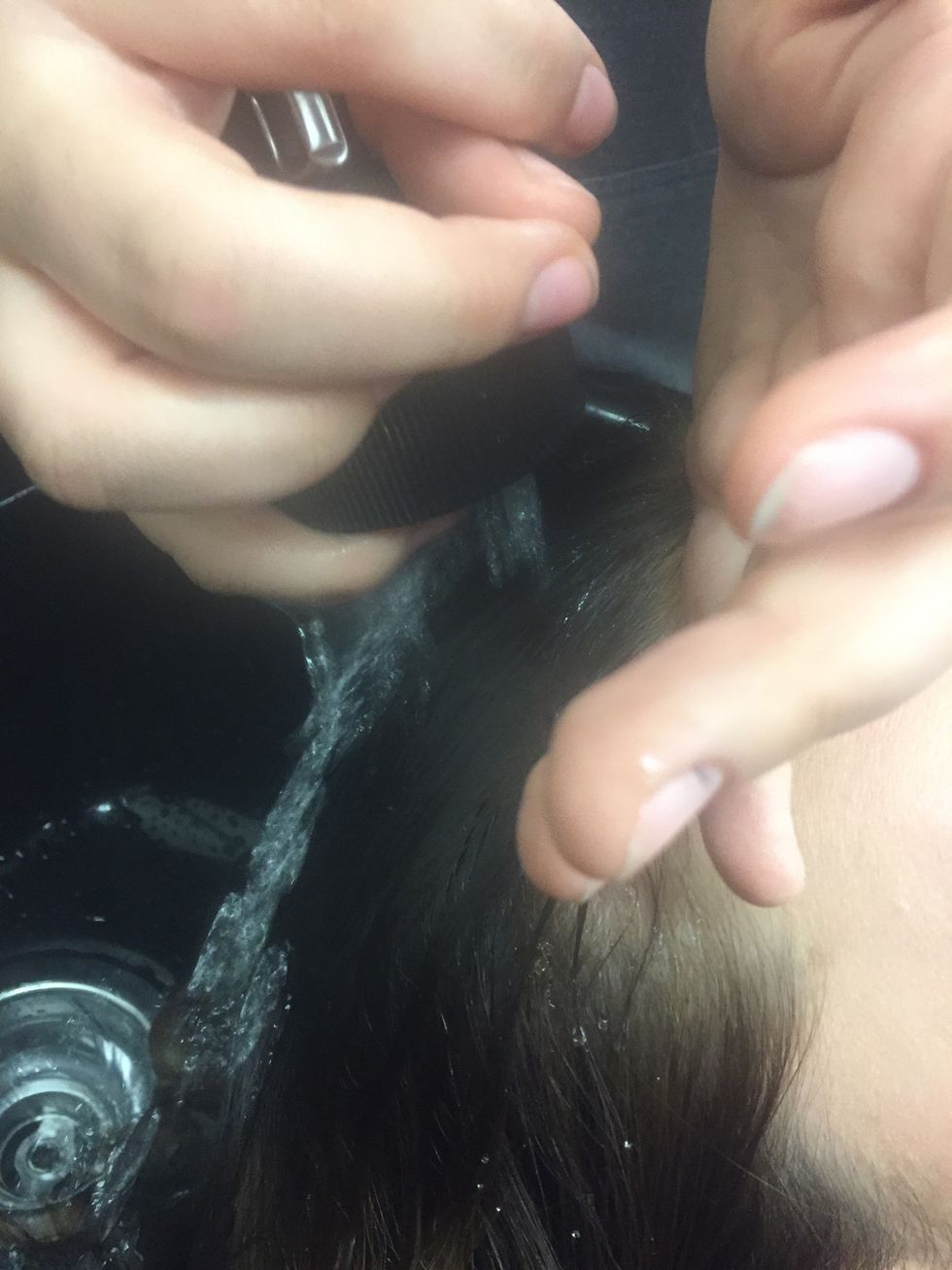 Rinse the hair (while rinsing, cup the hairline to prevent splashing!) make sure all areas are wet
Collect appropriate amount of shampoo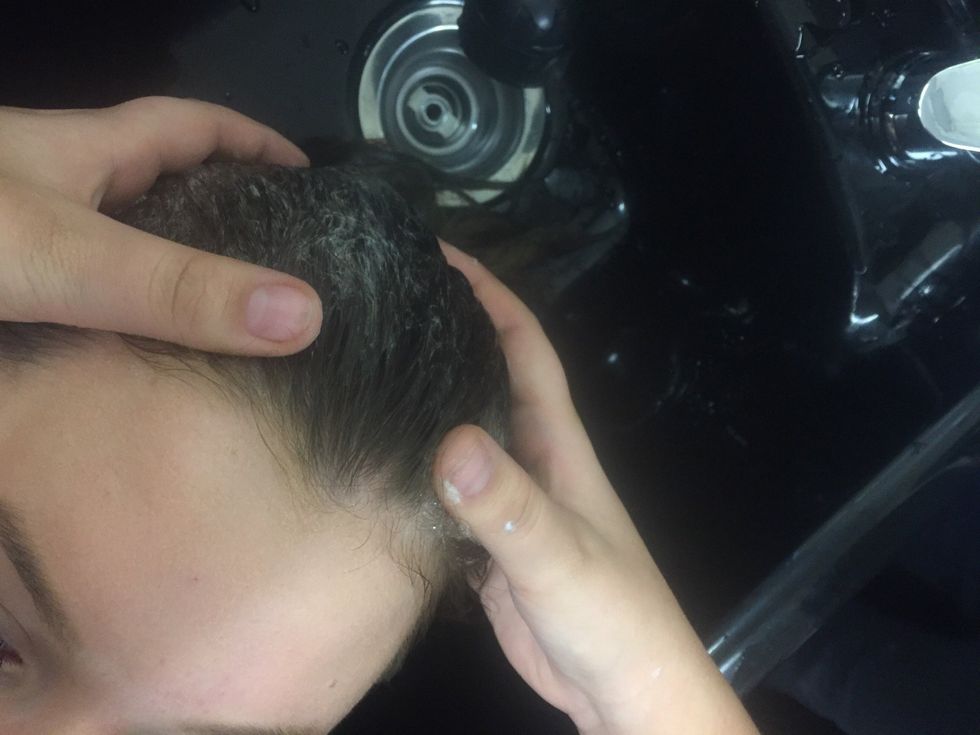 Lather shampoo in, starting from the crown do gentle motions towards the back of the scalp.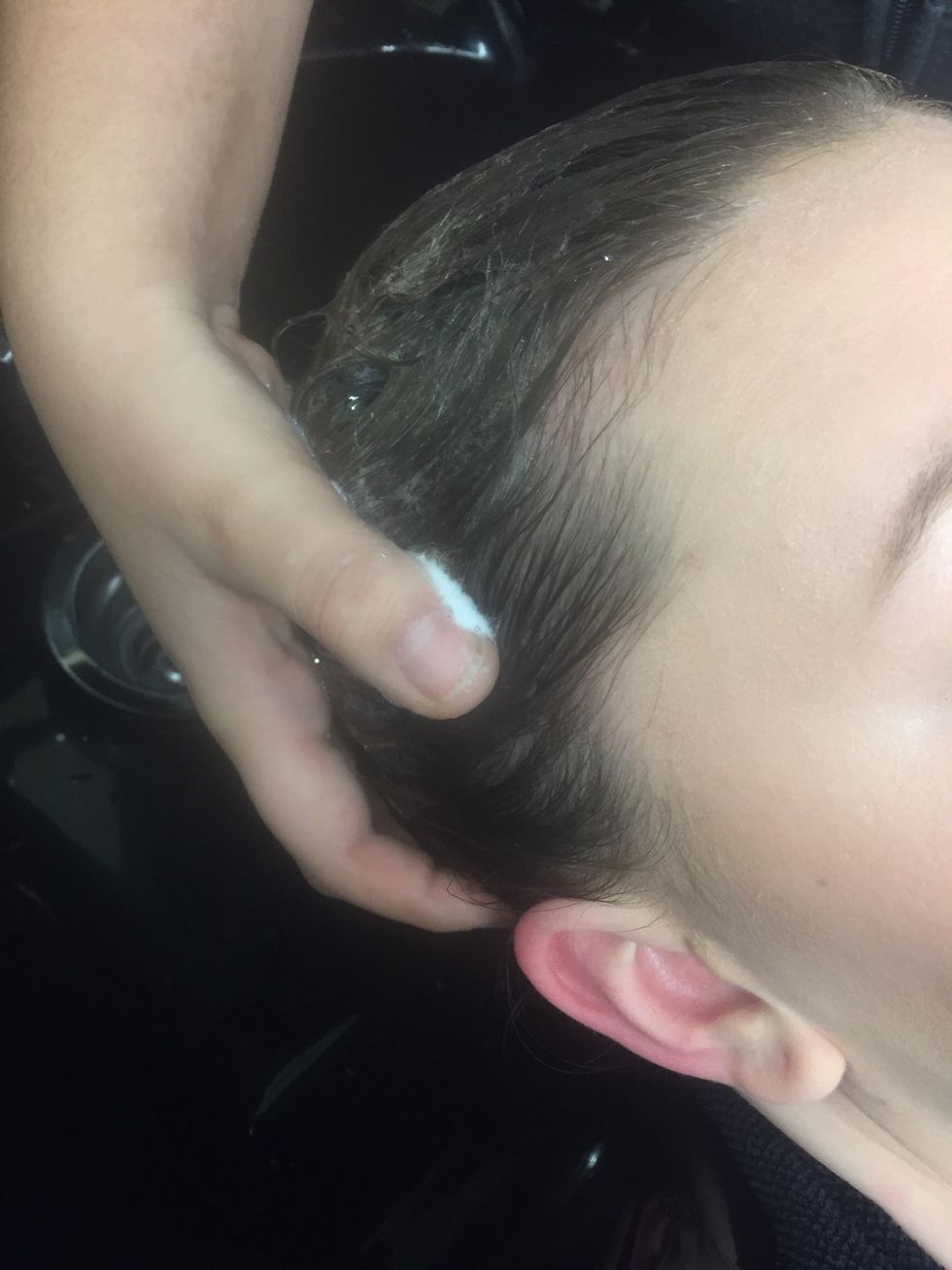 Continue on all sides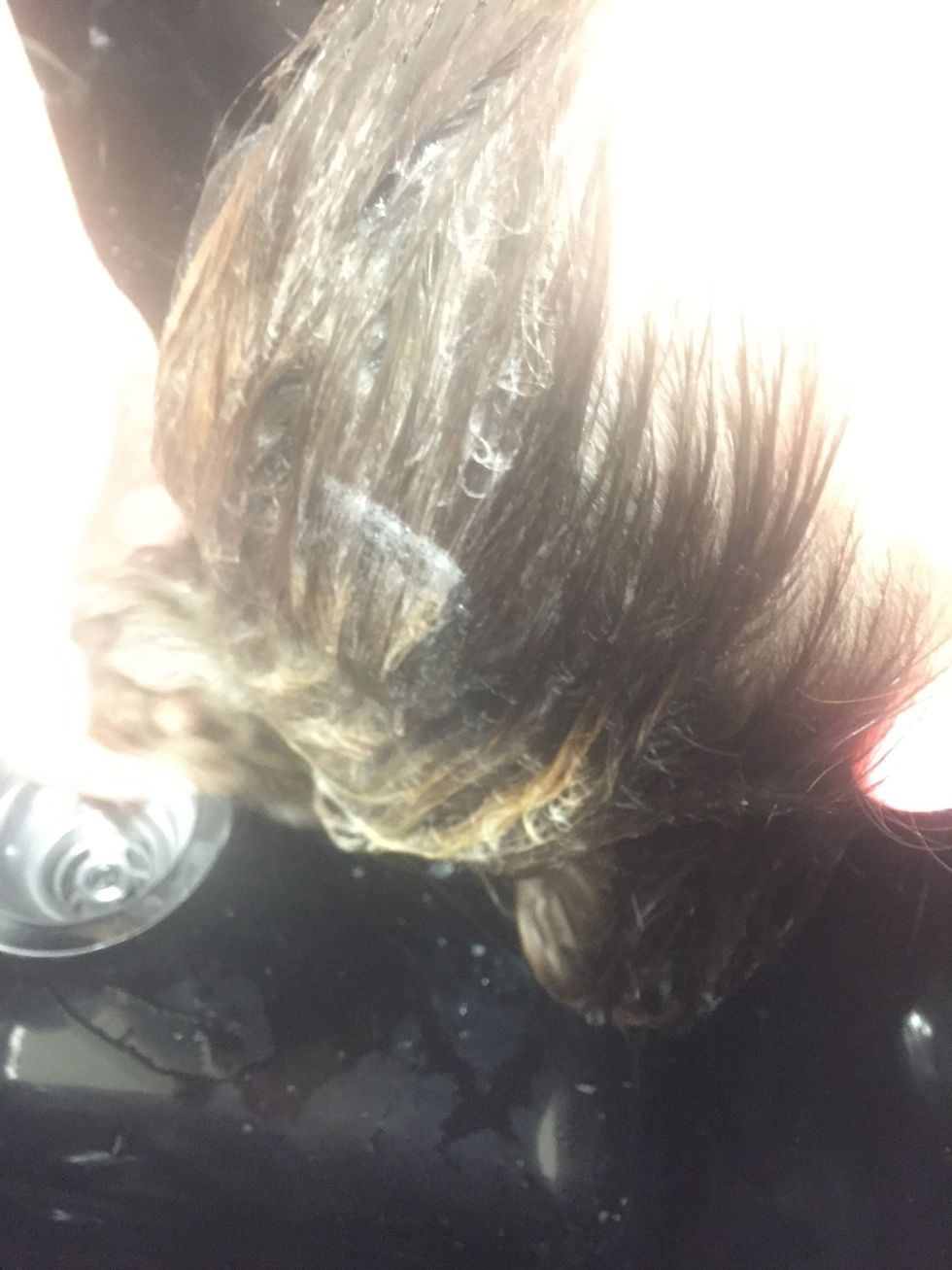 Continue on all sides of the scalp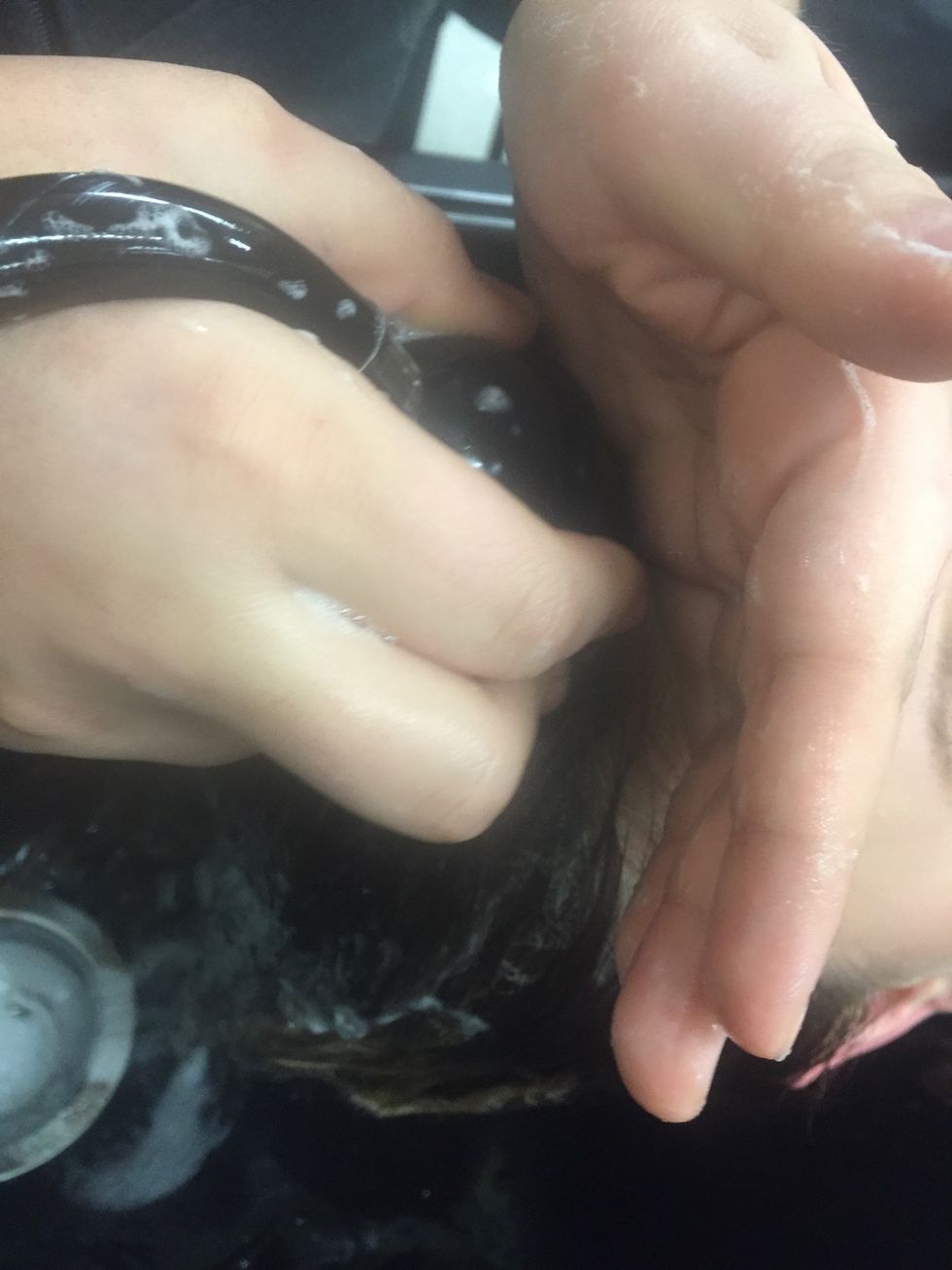 Rinse using the same cupping method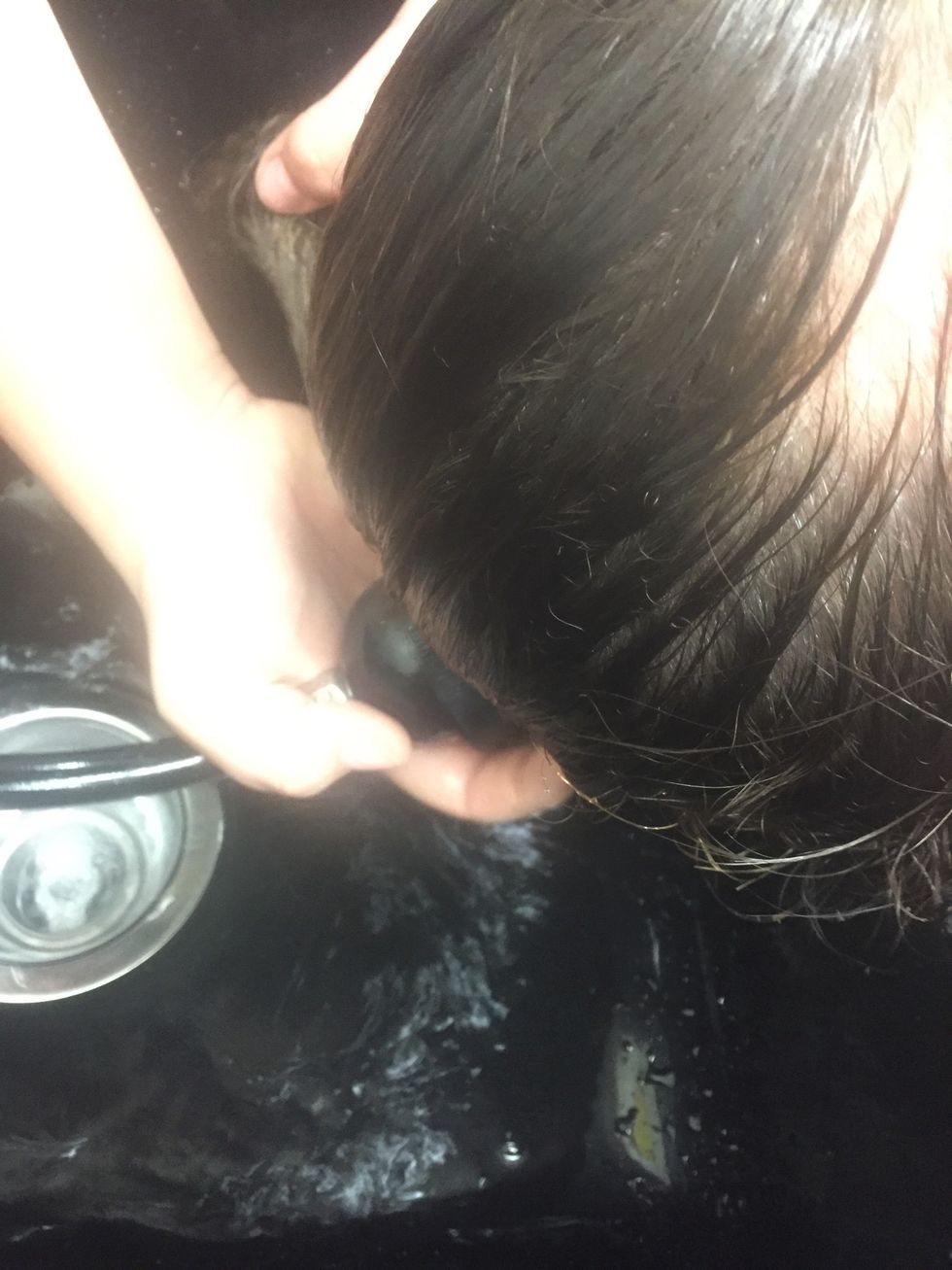 Check for suds, use a moderate amount of conditioner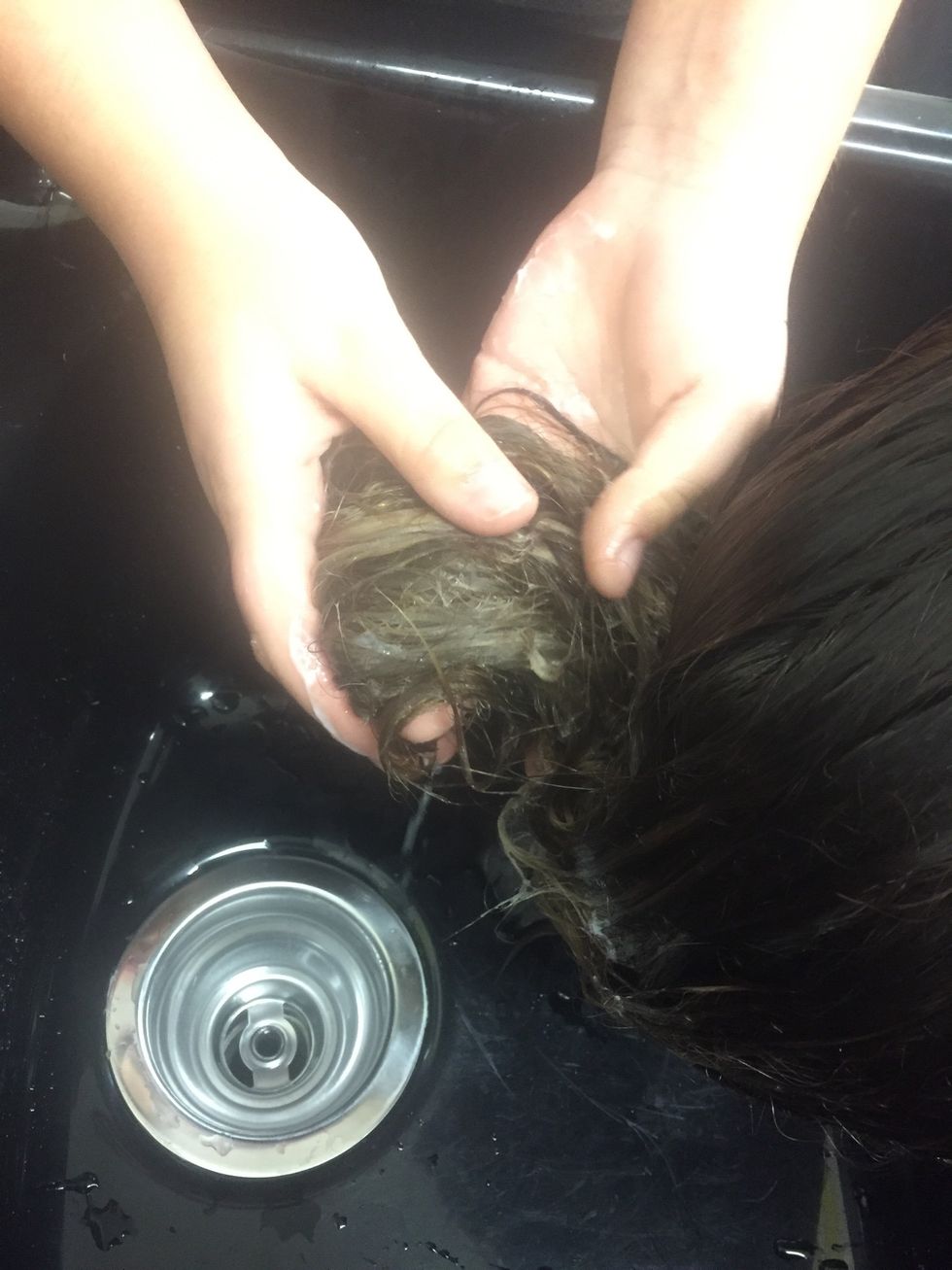 Apply conditioner to the ends of the hair, starting mid- strand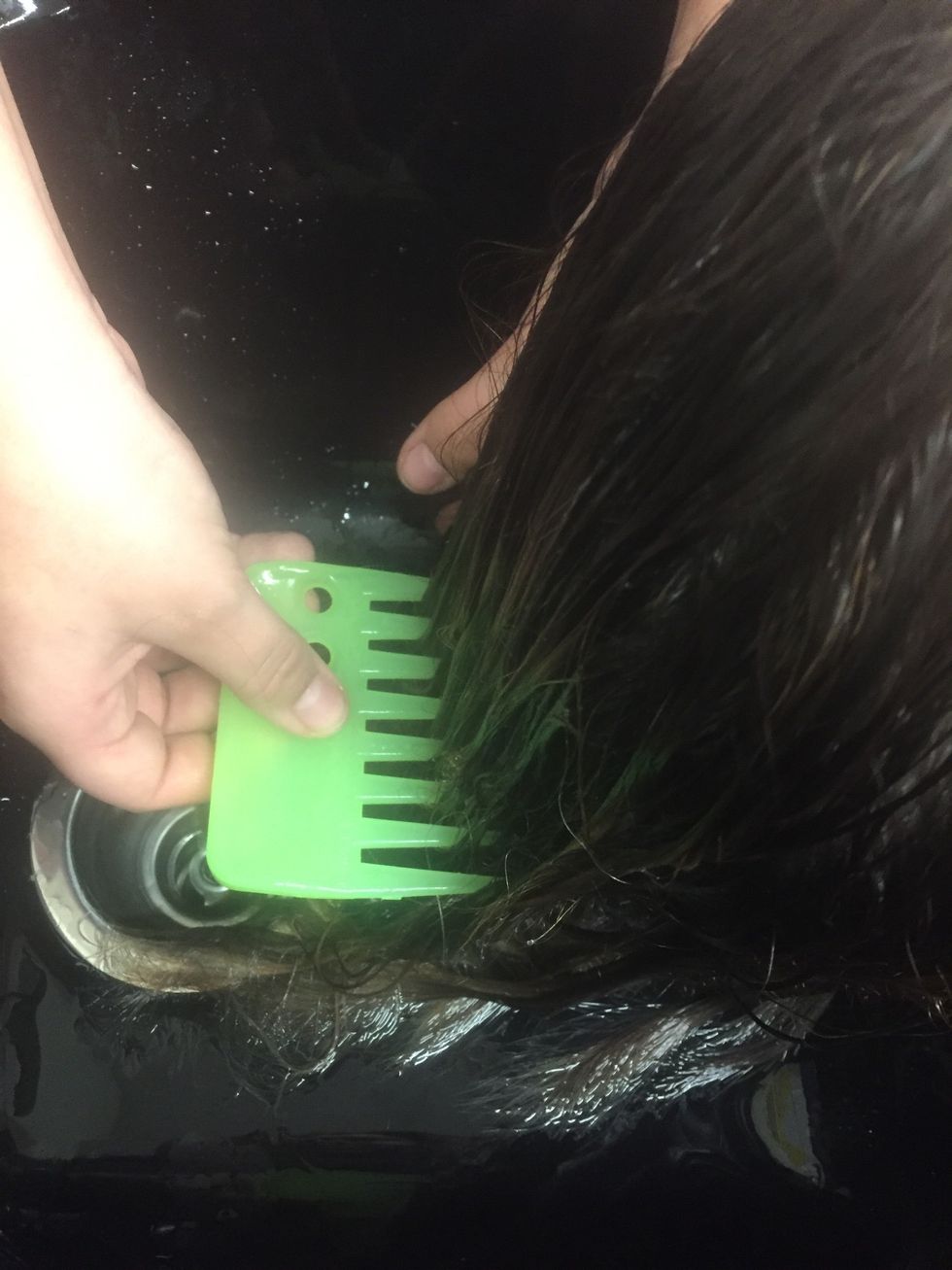 Comb conditioner through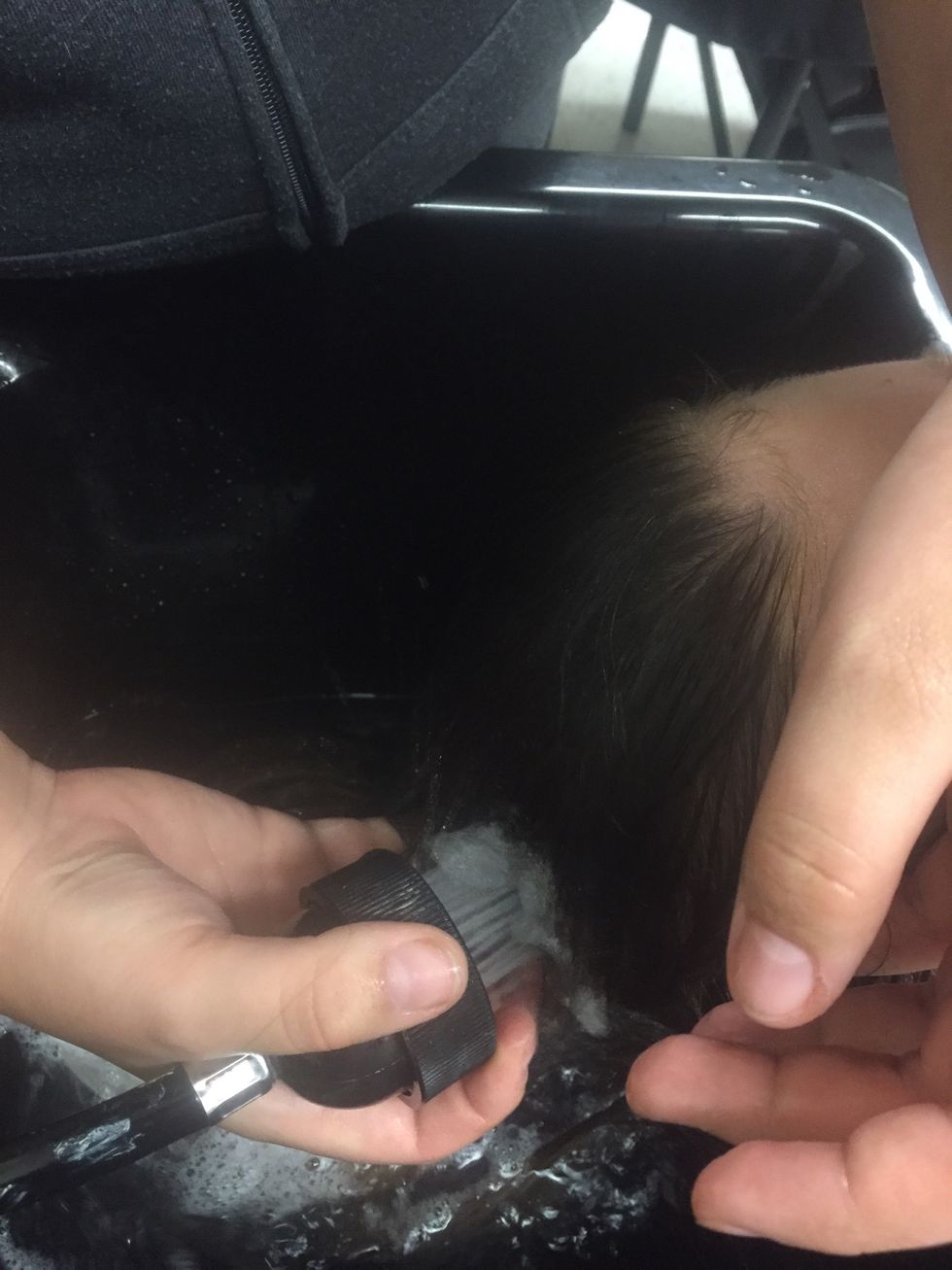 Rinse, using same cupping methods.
Un clip towel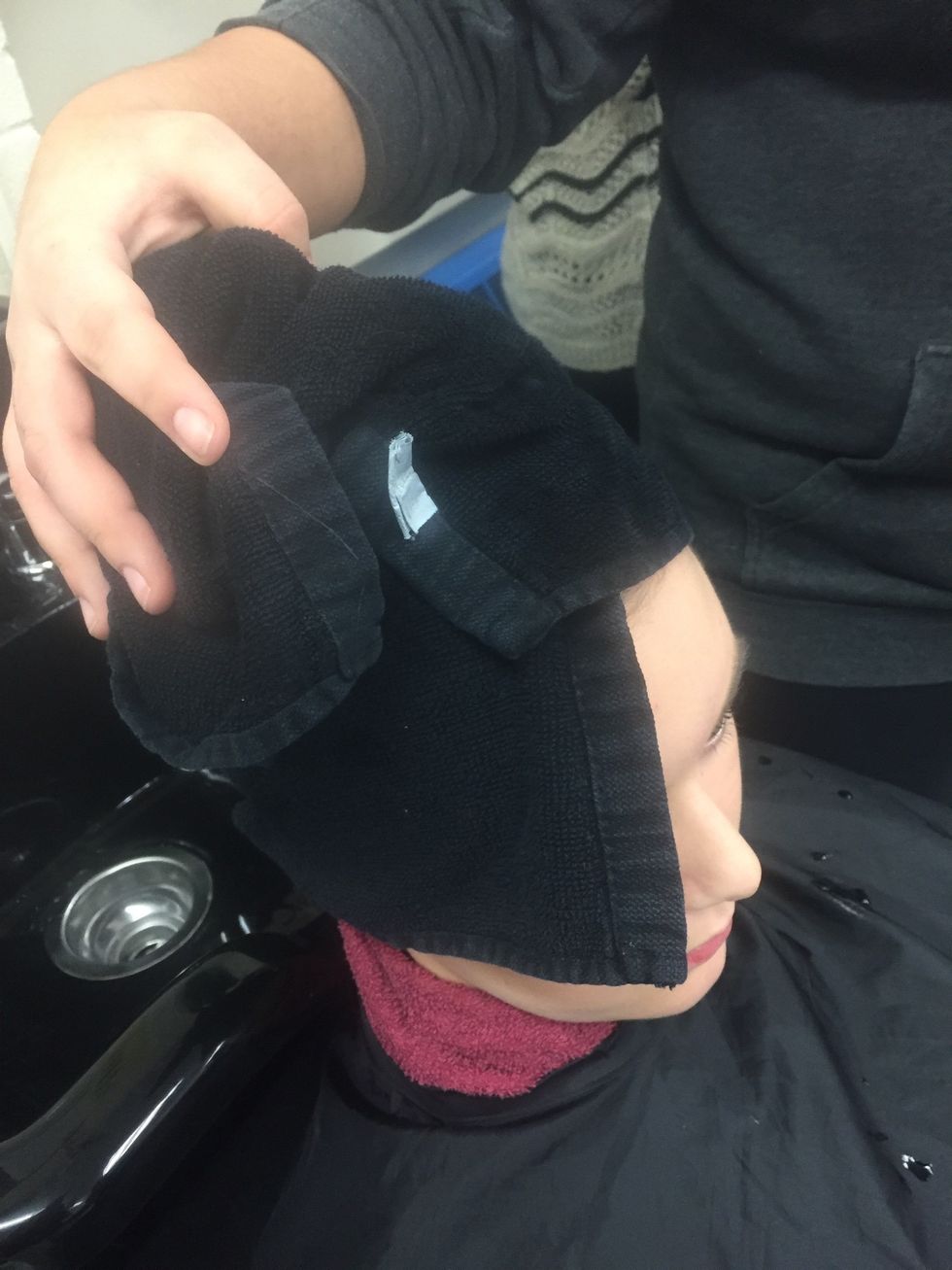 Wrap towel around the hair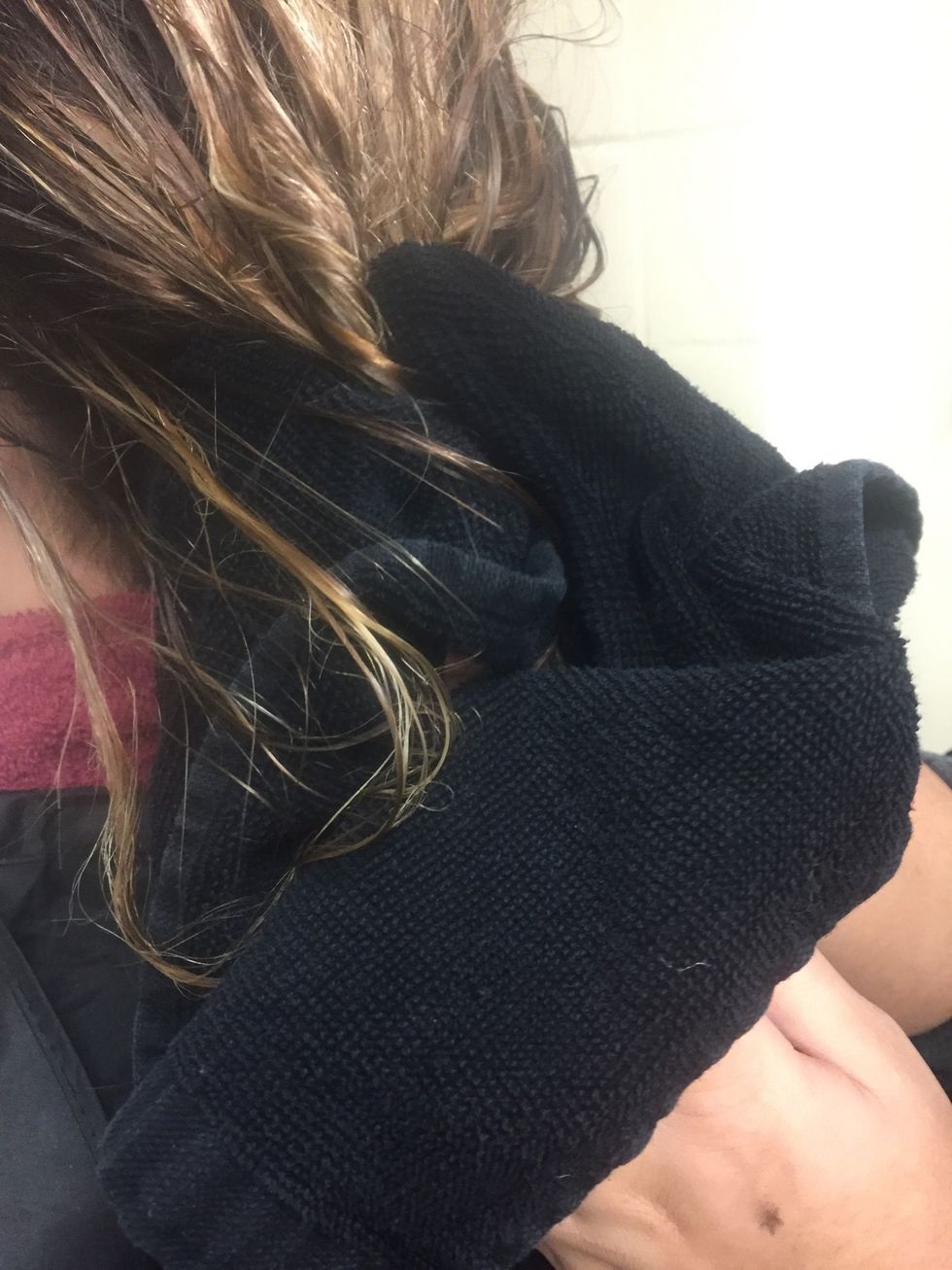 Squeeze access water with towel
Comb hair through using wide toothed comb
Towels
Drape
Paddle brush
Tail comb
Wide tooth comb
Shampoo
Conditioner